Raleigh, NC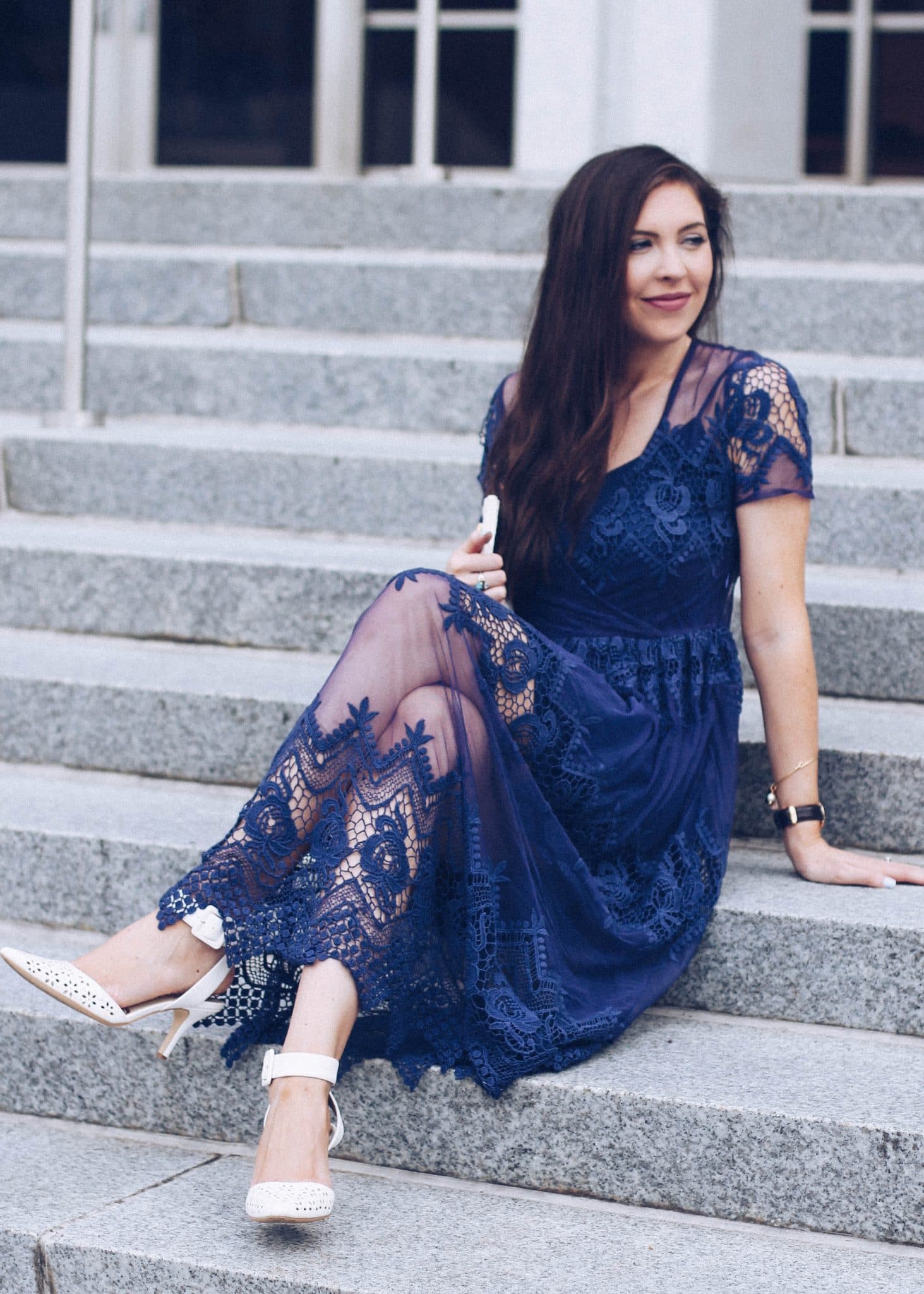 A couple weekends ago, I packed this navy blue midi dress with me in my suitcase and headed down to Charleston for The Blog Societies Conference. I ended up arriving very late to the Vera Bradley Welcome Party due to a few traffic jams on I-95 but that didn't stop me from having a fun and stylish night once I arrived! As soon as I parked, I ran up to our hotel room, changed into my dress and threw on my pointy toe pumps! It was a fun night of catching up with girls I don't get to see very often and meeting new faces! I love finding things I can wear over a few different seasons and this dress is definitely one I will be wearing into fall for special events that might come up.
Get the Look:
Dress: Lace and Mesh Midi Dress || Shoes: Sam Edelman 'Odynna' || Clutch: Gigi New York 'All in One' Clutch || Lip Color: in 'Syrup'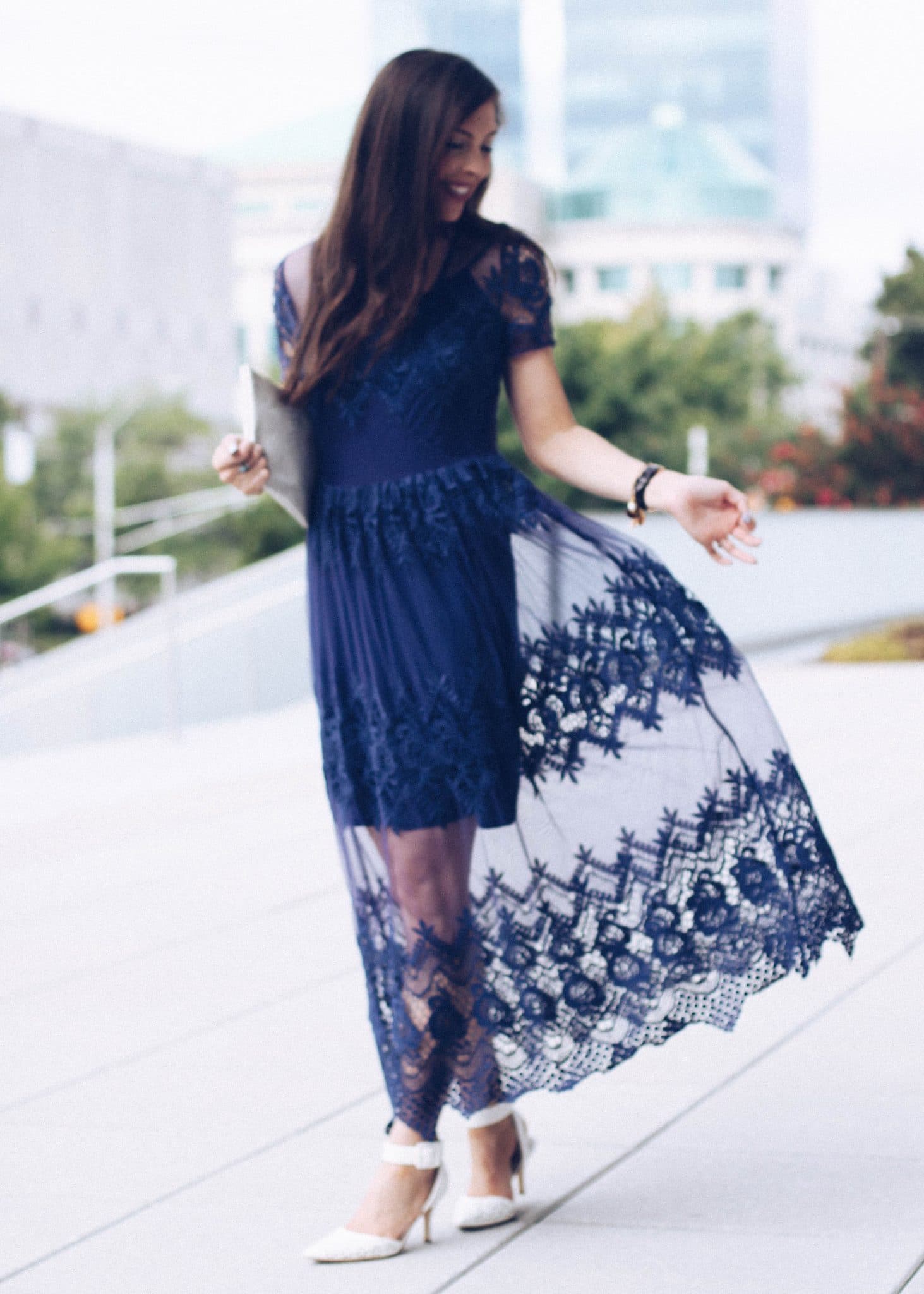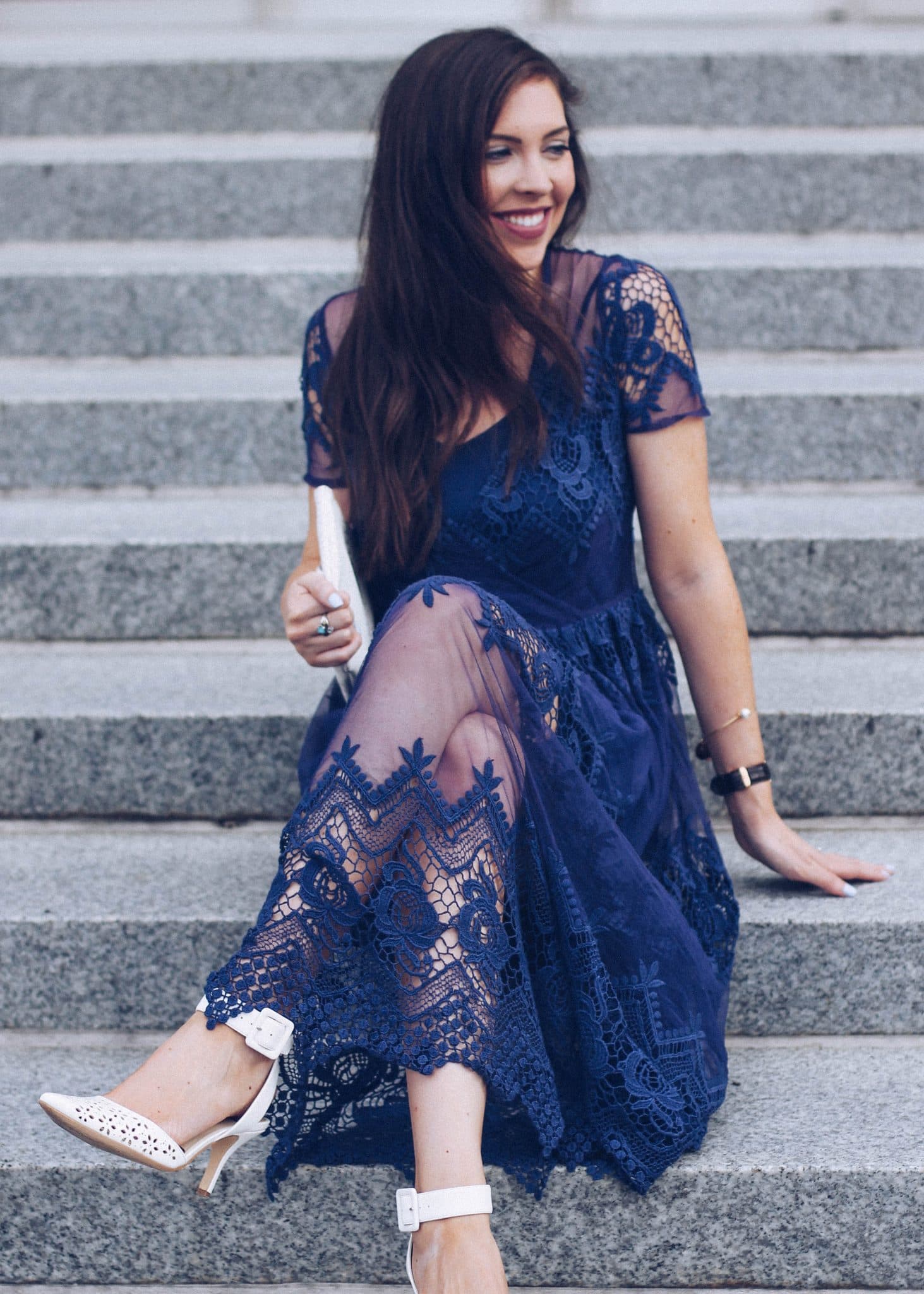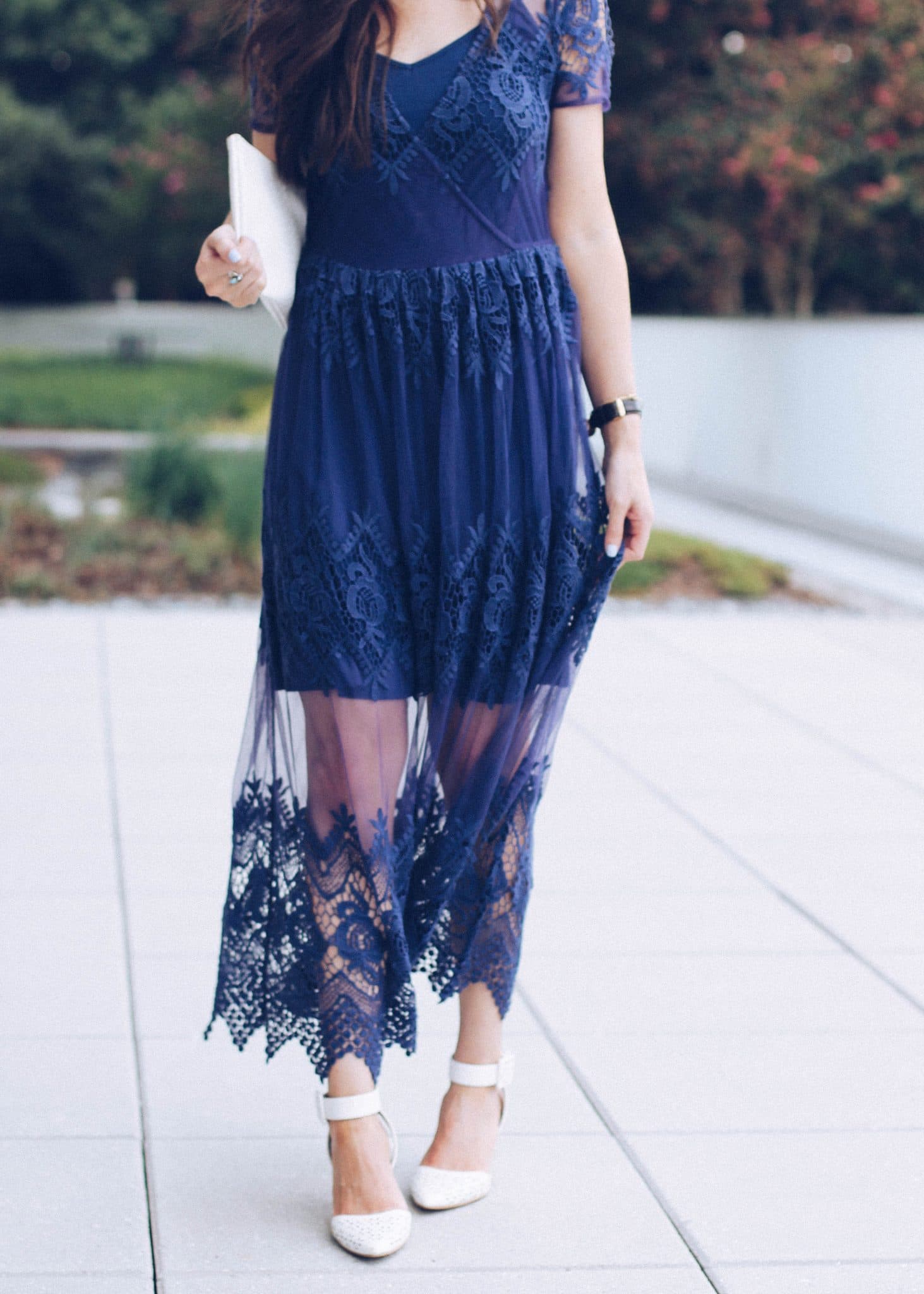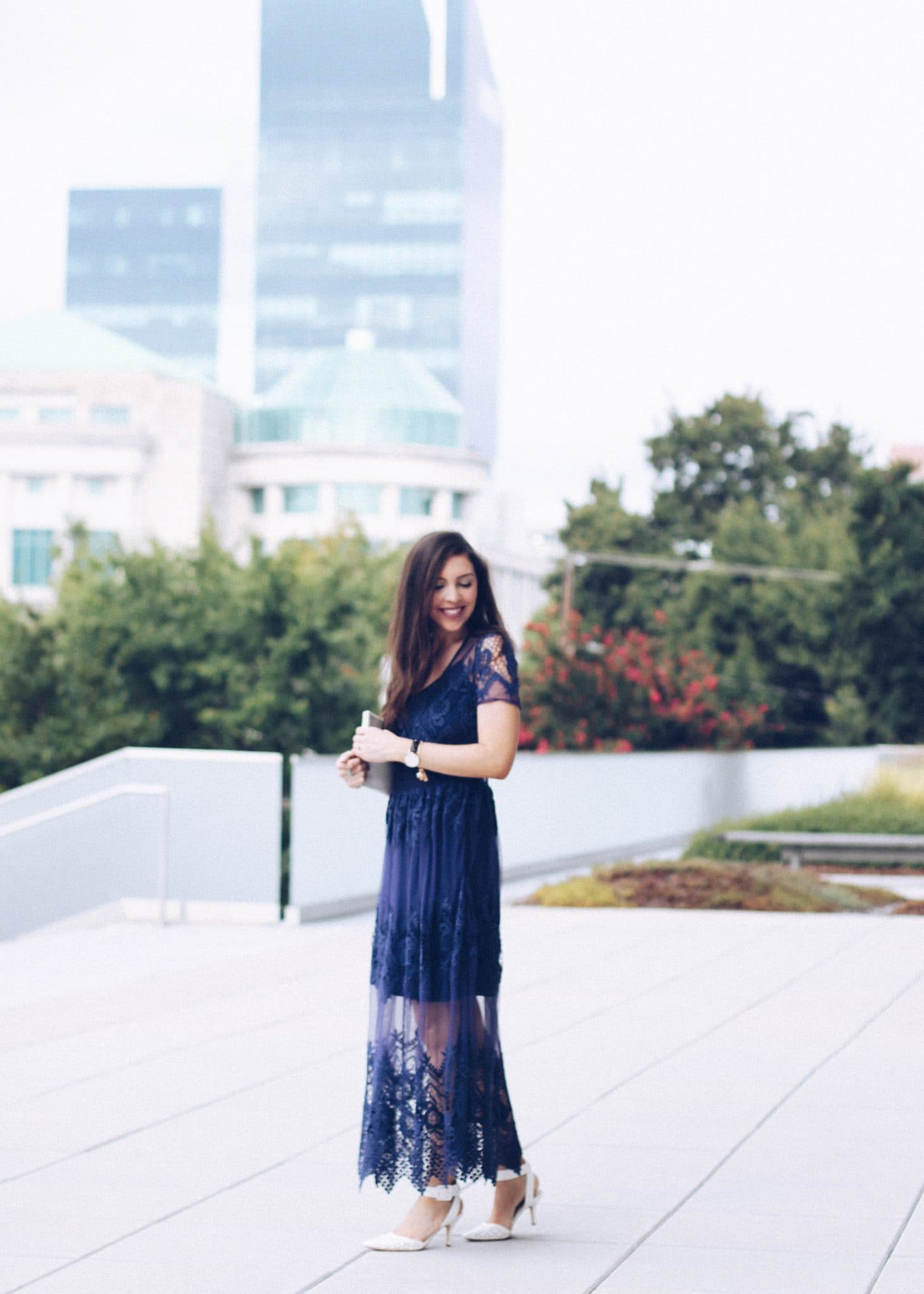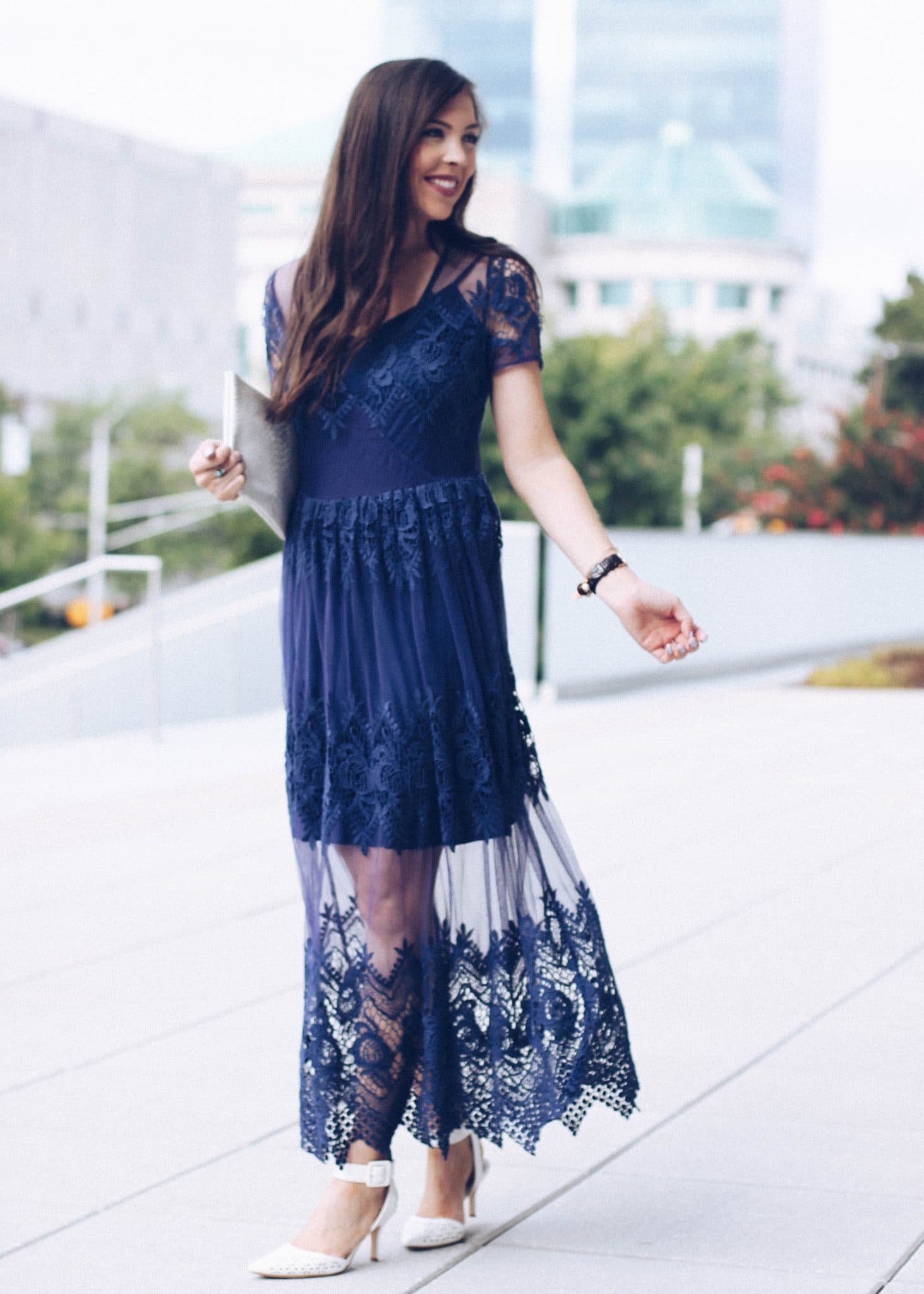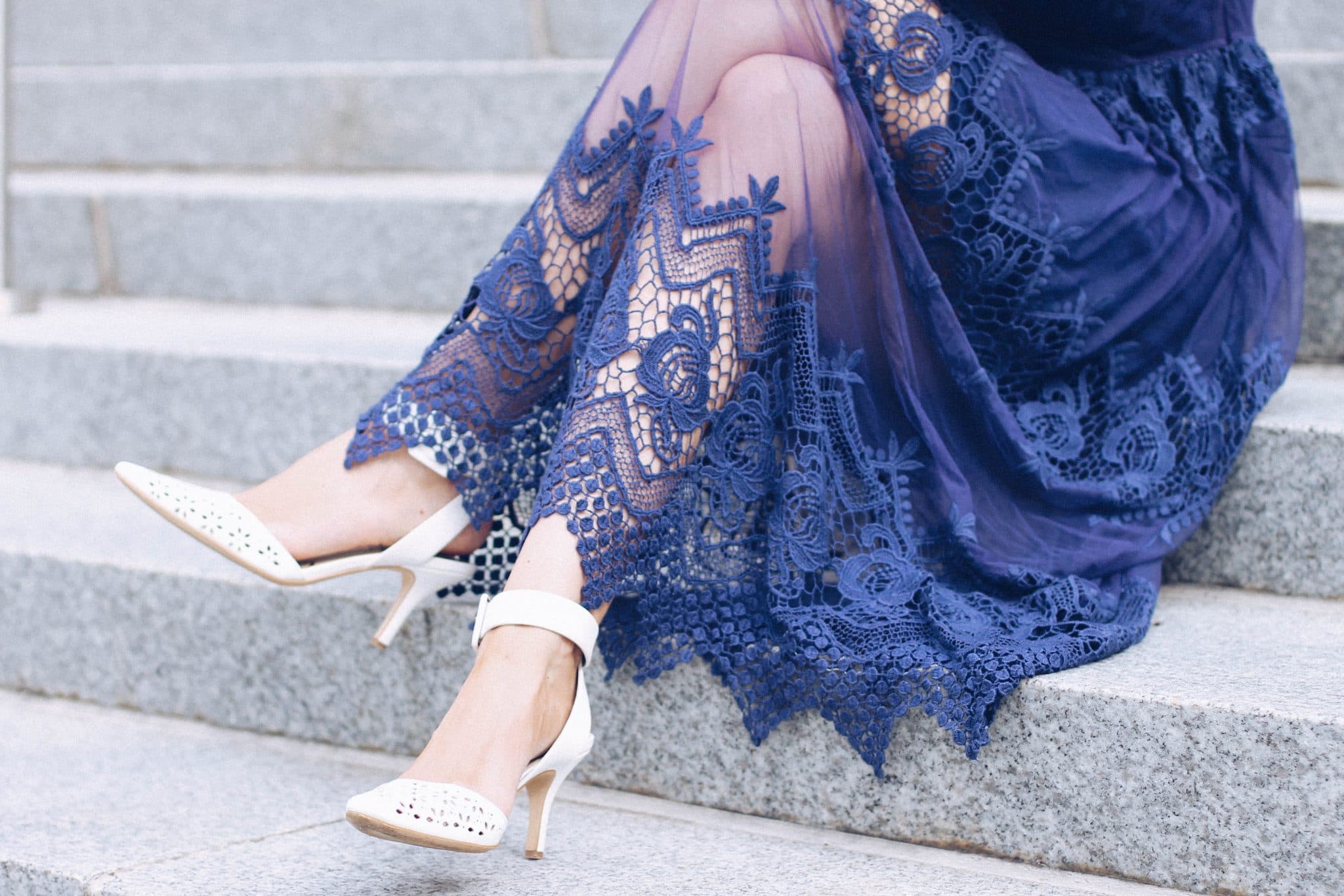 I am SO looking forward to this weekend! On Saturday, I'll be stopping by the Pandora Grand Re-Opening at Crabtree for a little while and celebrating their exciting new store look! If you're in the area, stop by and come say hi. It starts at 11am! There will be a DJ, refreshments, fun shopping & styling, and more! Other than that, I am planning on catching up on some relaxation. And by relaxation, I mean doing a lot of work and wedding stuff on my couch. Do you all have any exciting plans over the weekend?
XO, Shelby
•
VIEW POST