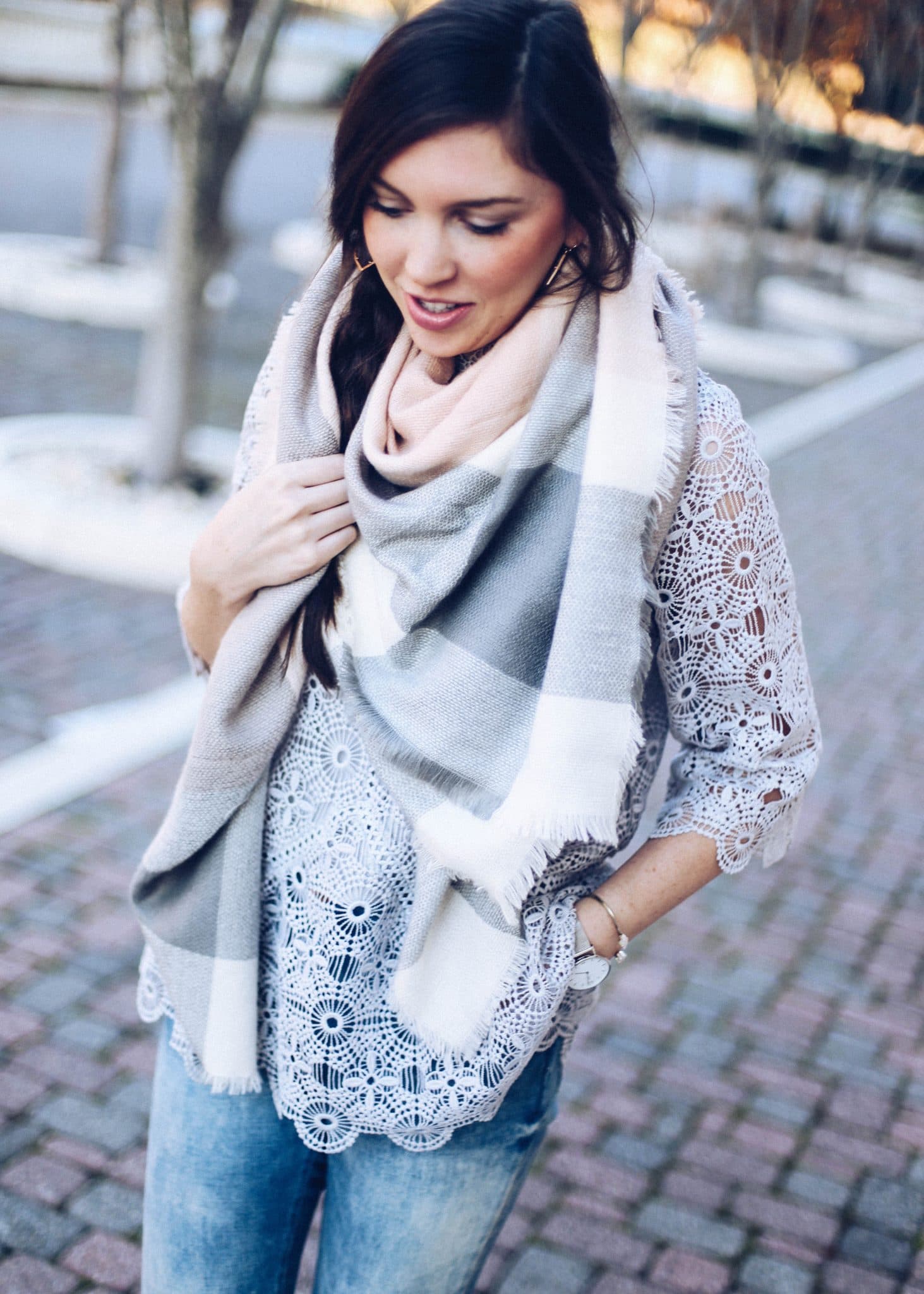 Twelve Days of Giving Day 3: Swirling Honey
For Day 3 of the Twelve Days of Giving series, Taylor Rae and I have partnered with a local favorite of ours, Swirling Honey Boutique, to give away two blanket scarves of your choice to one lucky reader! One of the best no-fail holiday gift ideas for any woman in your life is a winter scarf. With all of the beautiful scarves to choose from at Swirling Honey, you are bound to find one perfect for you!
To enter this giveaway, simply follow the instructions on the widget below! In one week exactly, a random winner will be selected and shown on the widget. Good luck and hope you all have a great weekend! I'm headed to the Charlotte area for a wedding today and I can't wait! Be sure to check back here tomorrow to see what Day 4's giveaway will be!