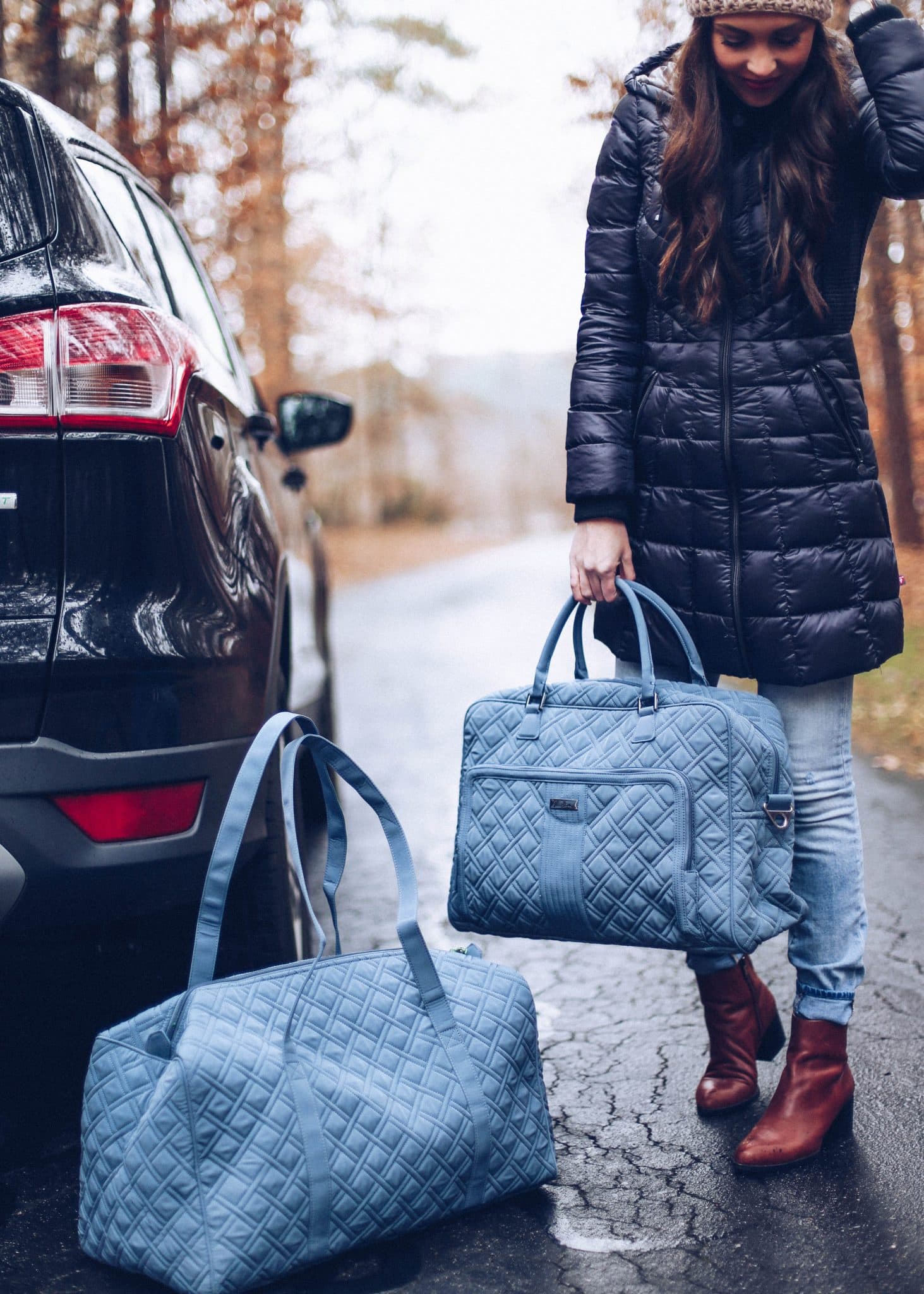 Twelve Days of Giving Day 6: Vera Bradley Travel
As much as I love being home, one of my favorite things to do is to pack up my bags for the weekend and head somewhere exciting. I never really enjoyed packing and unpacking until I invested in a large and high quality duffle bag though. Having one large place for all of my things makes packing and traveling way easier. This time a couple years ago, I ordered a Vera Bradley duffle bag in bright red. I've used it ever since for all of my travel needs. I recently came across this grey/blue option on their site and fell in love! The quality is seriously unmatched and I know these bags will last a very long time. I thought it would be such a fun gift idea too so today Taylor Rae and I are GIVING AWAY a large duffle bag by Vera Bradley along with a matching black tote bag!
To enter, follow the instructions in the widget below and thank you so much for entering!
xo, Shelby