Raleigh, NC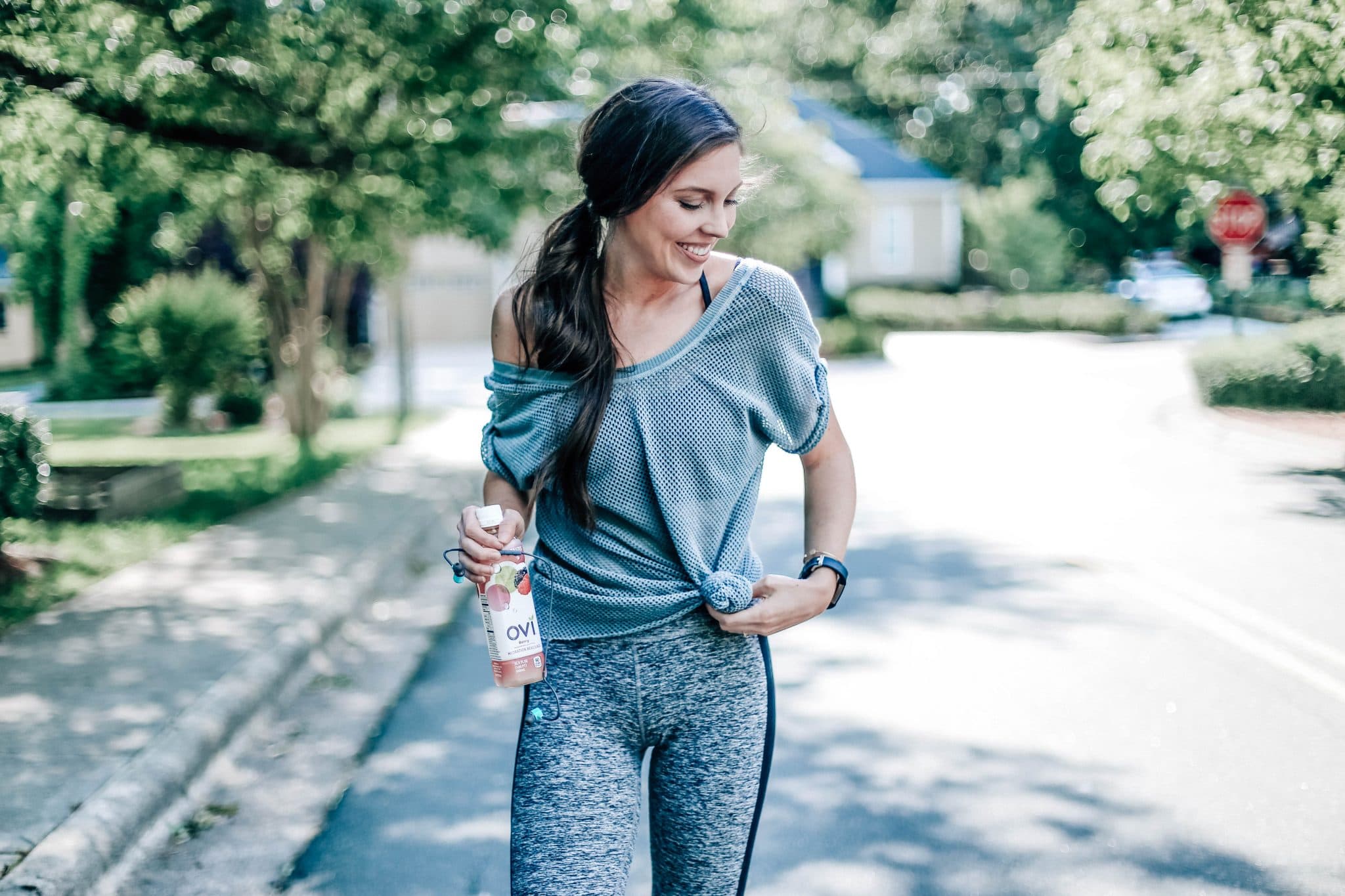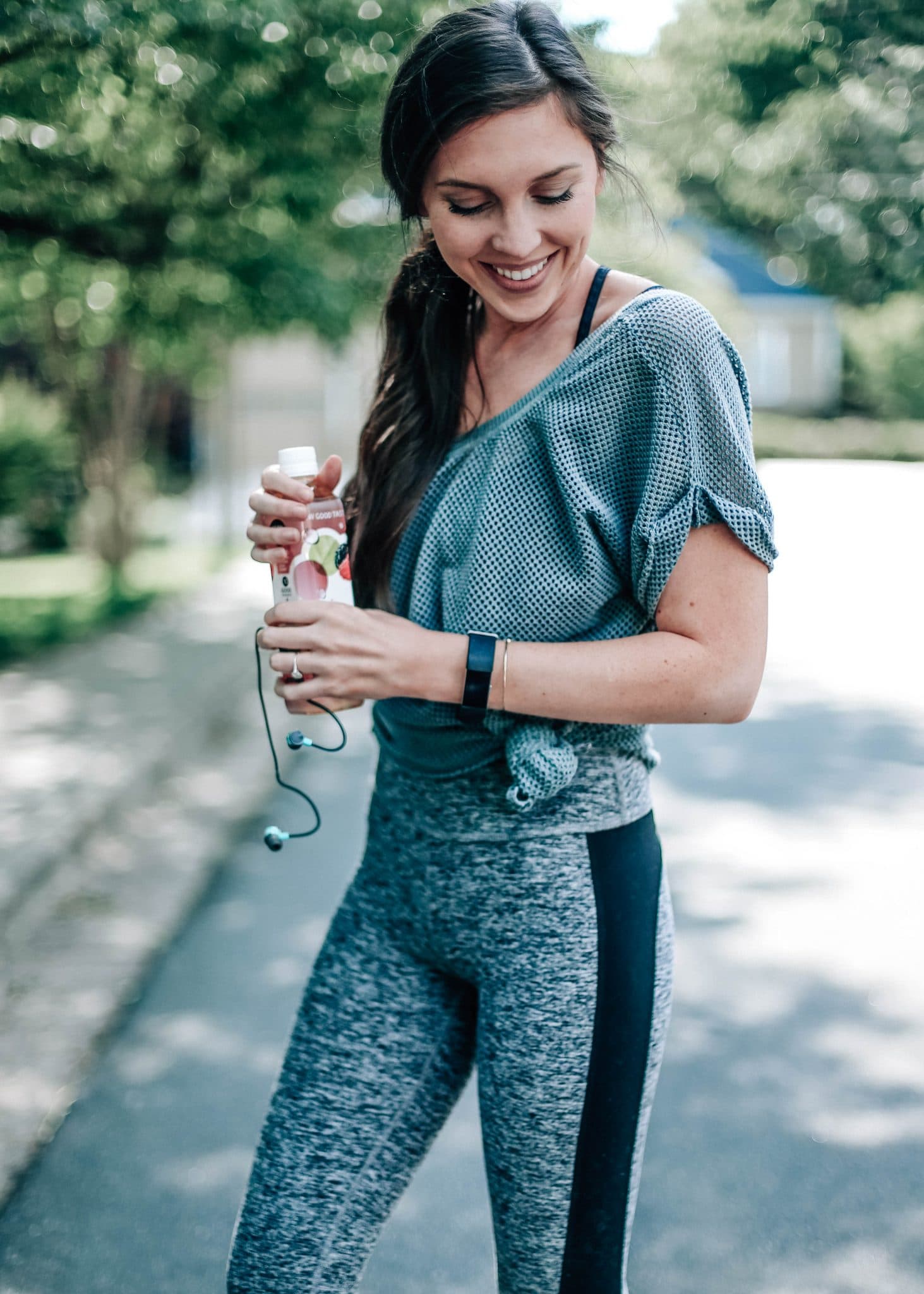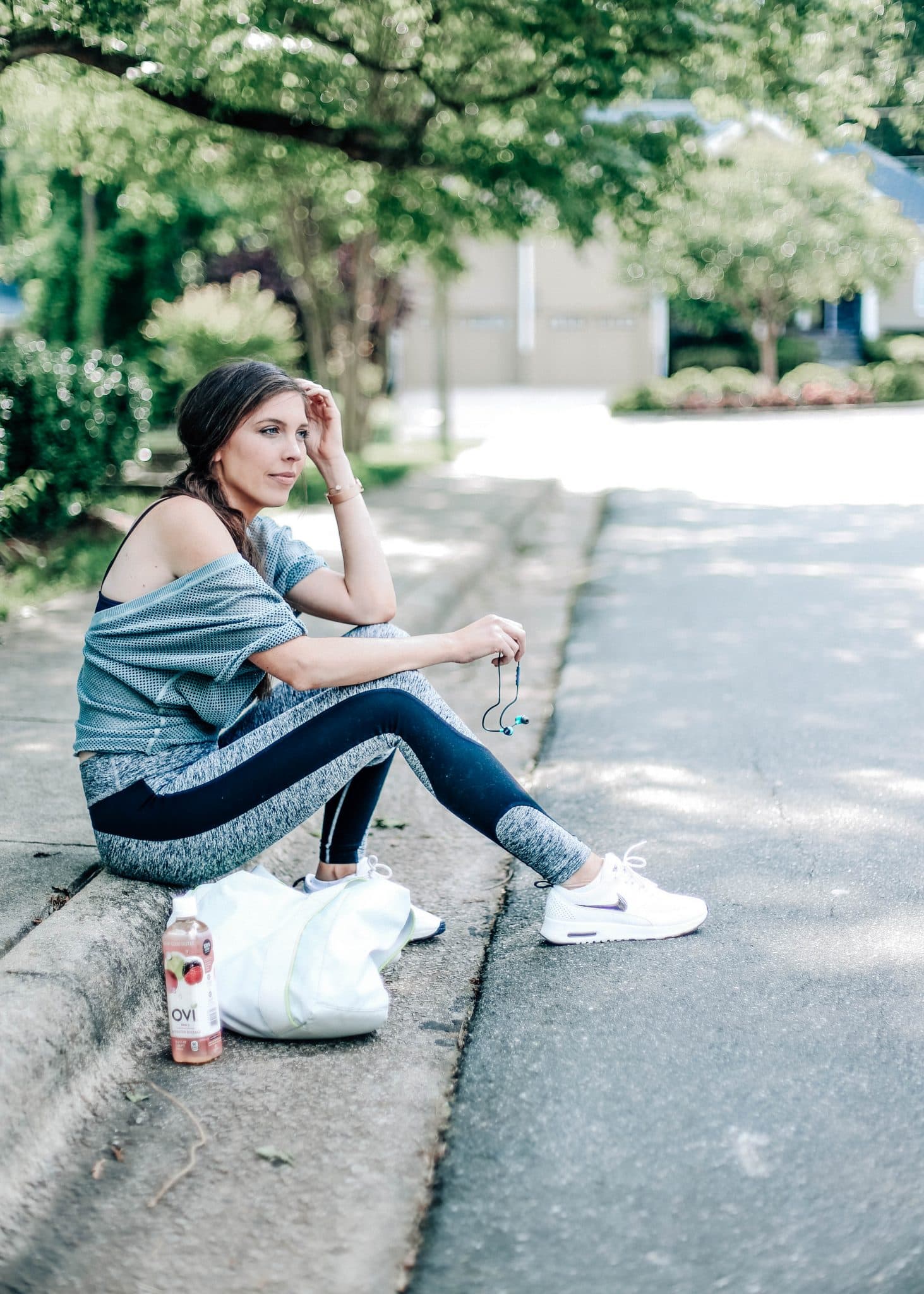 A few years ago, I asked for a gym bag for Christmas… a cute, grey, Nike tote that I could bring to work and then straight to the gym. Three years later, I'm still using that same gym bag, although the contents inside have changed just a little due to technology. Overall, I've stuck to some basic necessities to help me get through a workout, and today I thought I'd share my work-out essentials that I keep there!

Where do I start? They are all pretty crucial, but I'd say the most important item would definitely be hydration. I usually have a 32 oz. Nalgene of water with me all day, every day, but it can be hard sometimes to drink the full recommended amount. I've been on a big OVI Hydration kick lately and it's the perfect way to take a moment to hydrate especially when I'm not drinking enough water. It comes in four flavors and my favorites are the mandarin lemon and berry… you all need to try it! OVI Hydration is made with real ingredients meant to keep you hydrated quickly and effectively. Hydration is key for a trip to the gym and you can always find it in my bag.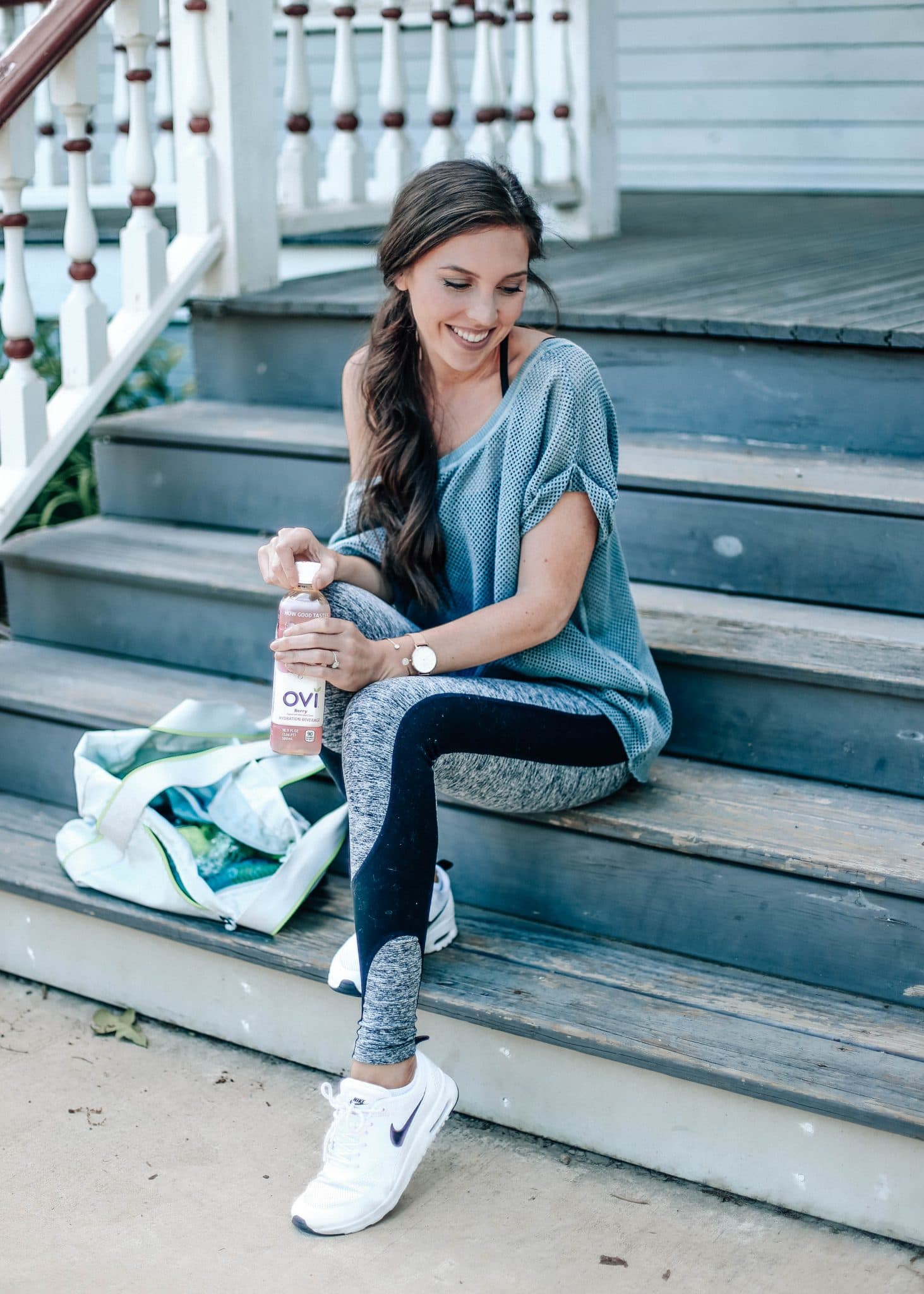 The next must-have if I want any chance of getting a good workout is my bluetooth headphones! I ordered these really inexpensive ones from Amazon and have used them religiously. If they die though, I am out of luck, so I always make sure to keep them charged. You can find some pretty reasonable ones here.
Another item I can't workout without: a phone or ipad (preferably phone). There are so many apps I use when I am exercising and I can't imagine how I would have the motivation to keep going if I didn't have them. I always use Spotify for music and I love finding new playlists that keep me motivated. If I am just walking on the treadmill or doing cardio on a machine, I have really started to enjoy watching Youtube videos to learn something while I exercise. Watching Youtube videos makes cardio workouts go by so quickly and I feel like I am not only getting a good workout but also learning something. I love watching tutorial videos that talented photographers or videographers have created. I also sometimes use the Kayla Itsines 'SWEAT' app for workout ideas or view PDF's that other personal trainers have created and open these up on my phone.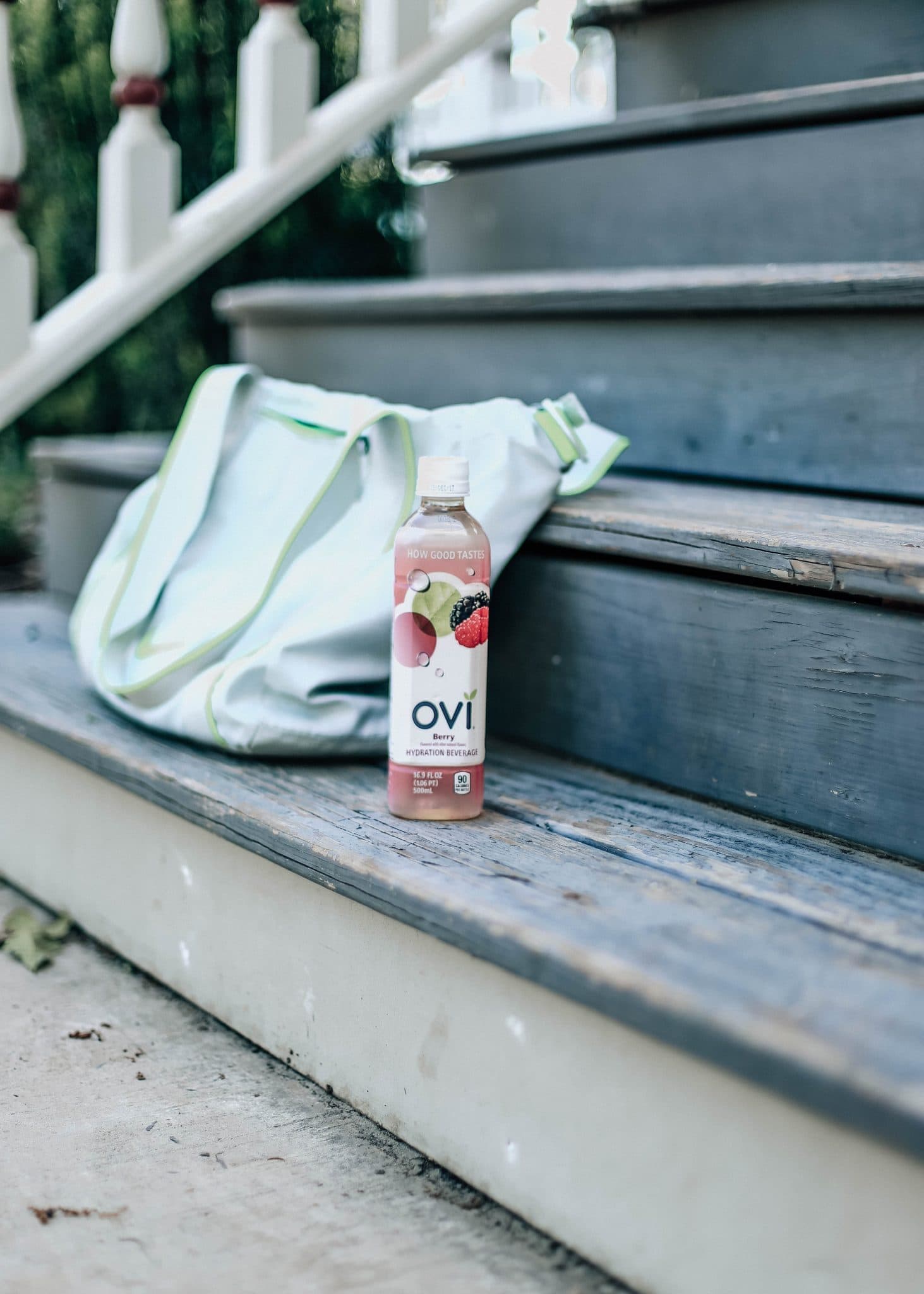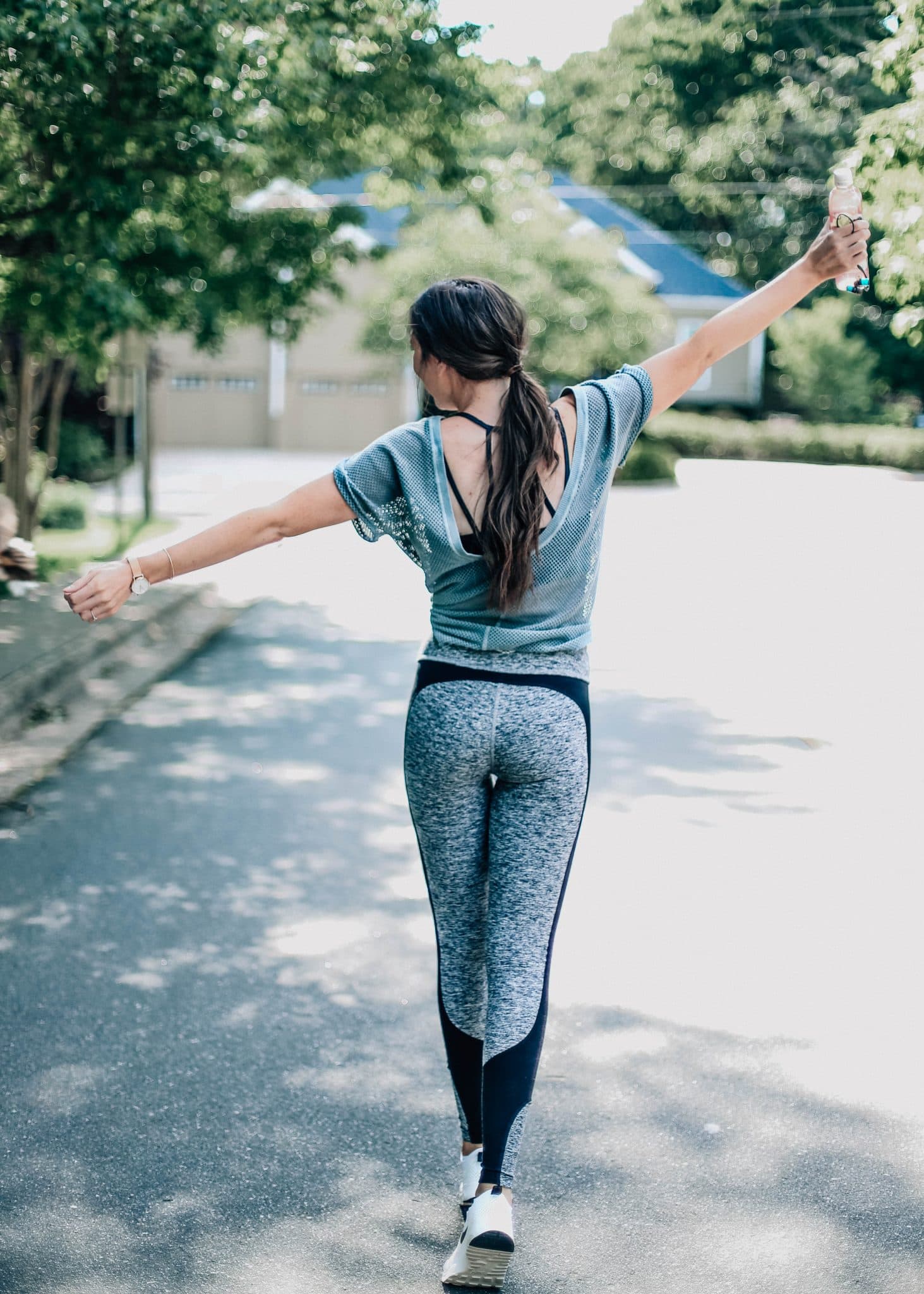 Next up: my fitness tracker. There are so many great brands out there but the main reason I like to have one on my wrist during a workout is because of the stopwatch feature. It's simple and quick to use when I'm trying to do push-ups for 30 seconds or burpees for 1 minute.
Last but not least, the clothing and accessories. Some sneakers, a quality pair of leggings, a sports bra, hair ties, and a breathable top. Lately, I have been loving these leggings. The comfort aspect is key and I can't stand when I wear a pair of cheap leggings that I have to keep pulling up.
Those are my gym bag necessities. Simple, but each have a huge role in my motivation to exercise. I'd love to hear if you have anything else I missed or keeps you motivated! I'm always up for learning about more ways I can improve my health and staying in the zone.
Thanks for stopping by the blog today!
Xo, Shelby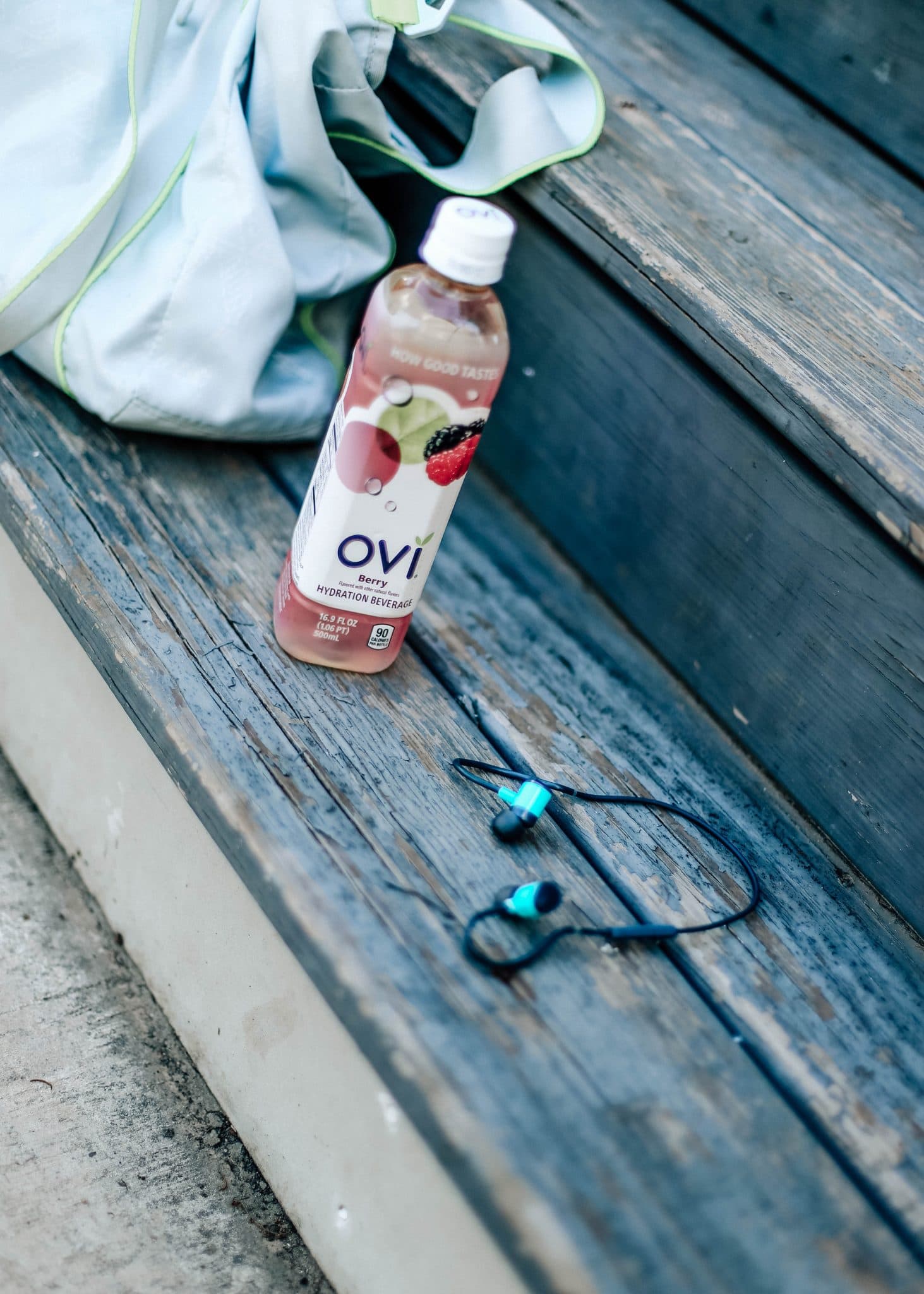 This post was created in partnership with OVI Hydration.
•
VIEW POST