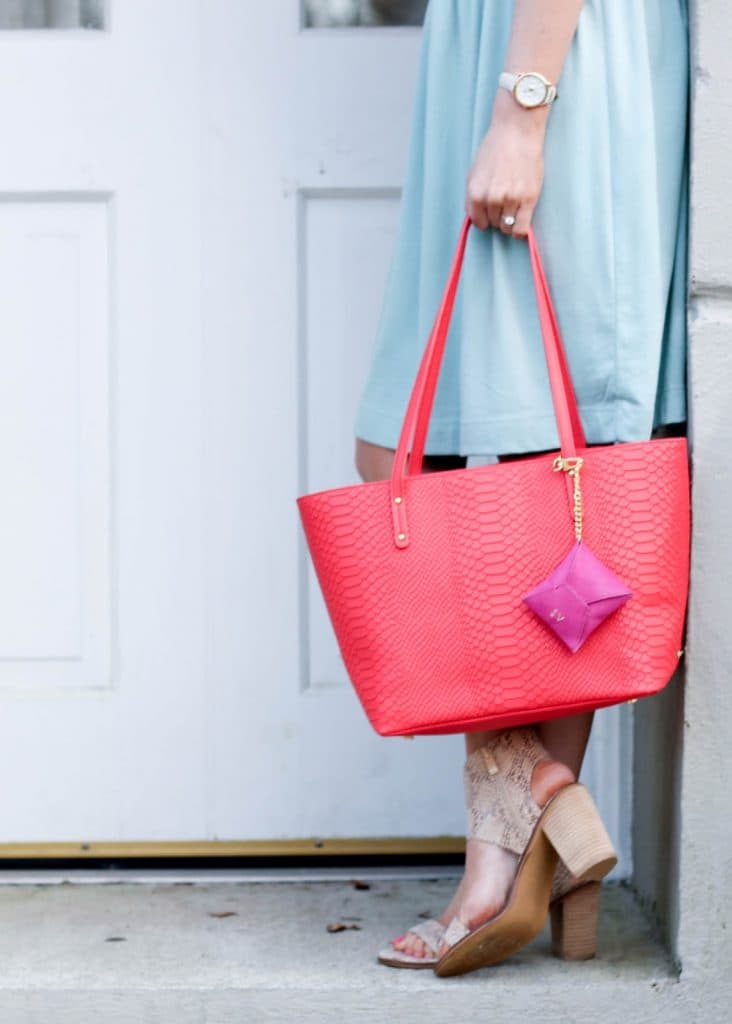 A good quality handbag might seem to be a woman's best friend but it is really what is hiding inside that makes all the difference. I've always been known to have a lot of things in my bag, including some unusual things. One time I remember my friend, Emily, and I laughed when we were at a sushi restaurant and I pulled out a wooden box of personalized Japanese chopsticks I had casually stored in my bag. I could probably live out of my bag and my car currently with the shape it is in right now (note to self: clean out car today!). There are, however, a few standard everyday items I keep with me that I feel any woman could use to make their life a little easier and today I wanted to share them with you all!

JavaScript is currently disabled in this browser. Reactivate it to view this content.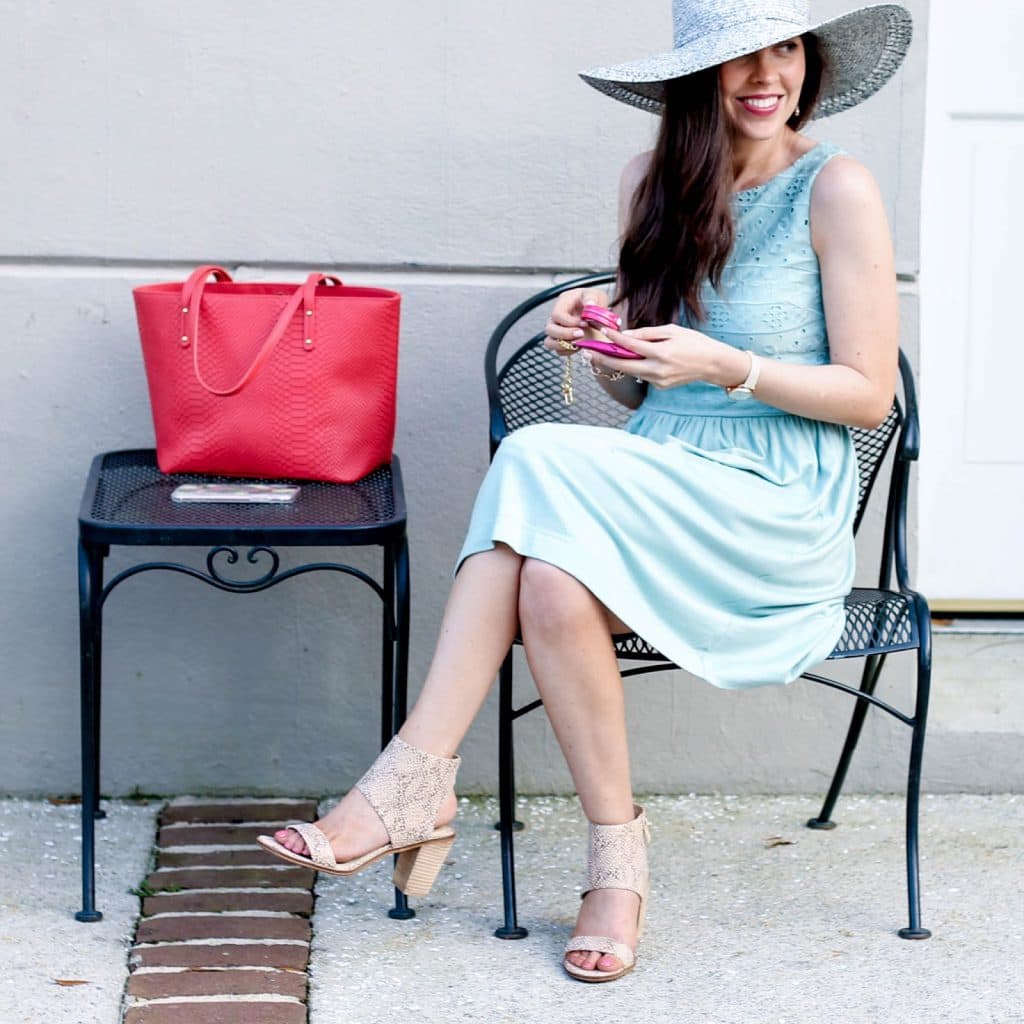 1.
My phone!
Sadly, this is the essential in my bag that comes to mind first. I like to be able to communicate with my friends and family at any time so I had to add this to the list. I really love this latest
palm leaf case
I ordered to protect it.
2.
A few good notebooks.
I carry around
this planner
,
this notebook
for blog ideas, and
this notebook
for other general notes I might want to take throughout the day. I've found that this keeps me the most organized having three separate small notebooks with me throughout each day. I always feel like I have 50 thoughts going through my head at once at any given time so empty notebooks are crucial.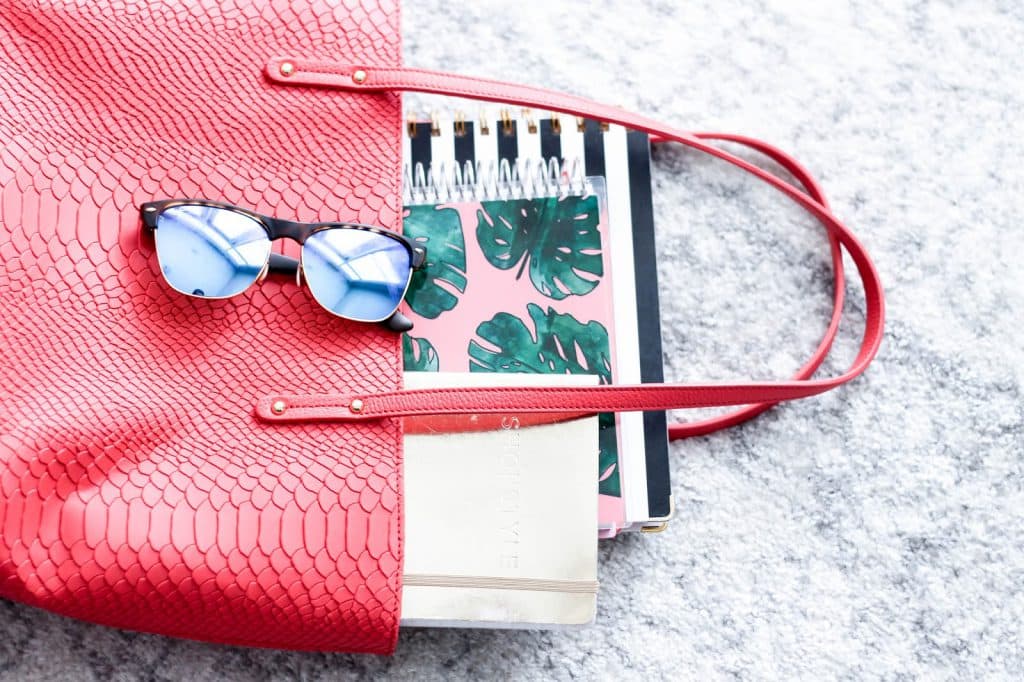 3. A pair of
sunglasses
. It's frightening leaving the house in the morning without sunglasses. The highway I took to get to my old job used to literally be blinding in the morning if I didn't have sunglasses so I make sure there is
always
a pair in my bag.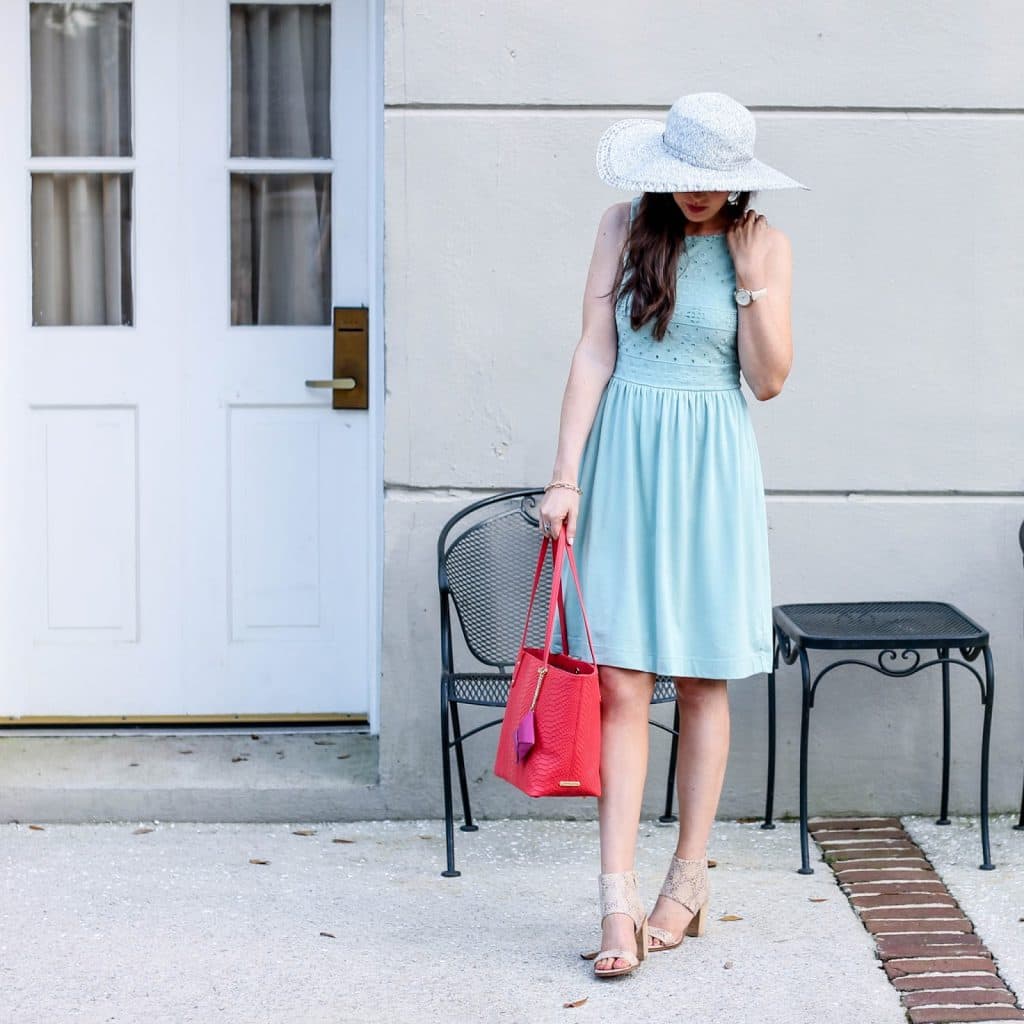 4.
Vaseline Lip Therapy Tins.
Since my trip to Dallas in January, I've been completely hooked on these new beauty go-to's that not only work but are so convenient. At the
Create and Cultivate conference
back a few months ago, all attendees were given a
Rosy
Lip Tin and I have been amazed at how hydrated my lips have been. Not once have I had dry lips since that trip in January and I owe it to
Vaseline
. These tins come in 4 different flavors now:
Rosy
,
Cocoa
,
Aloe Vera
, and
Original
. I'd say the
Rosy
and
Cocoa
are my definitely my favorites.
Vaseline
has also partnered with one of my favorite handbag, wallet, and accessory brands,
GiGi New York
, for a limited time (until 3/19) to provide a stylish monogrammed leather pouch perfectly sized for these new
Vaseline
Lip Therapy Tins. How cute is this little thing?! I've been taking mine along with me everywhere I go in my
GiGi New York tote
. The
GiGi New York
Lip Tin Pouch has made my bag a lot less cluttered making my life feel more organized and my lips feel soft as butter!
You'll receive a FREE customized
Vaseline
Lip Therapy Tin and monogrammed leather Lip Therapy Tin holder with every personalized
GiGi New York
purchase of $100+ until March 19th. If you purchase the leather holder separately, you will receive the item monogrammed at no charge, along with a FREE customized
Vaseline
Lip Therapy Tin. This is all while supplies lasts and you can visit
GiGi New York
for more details!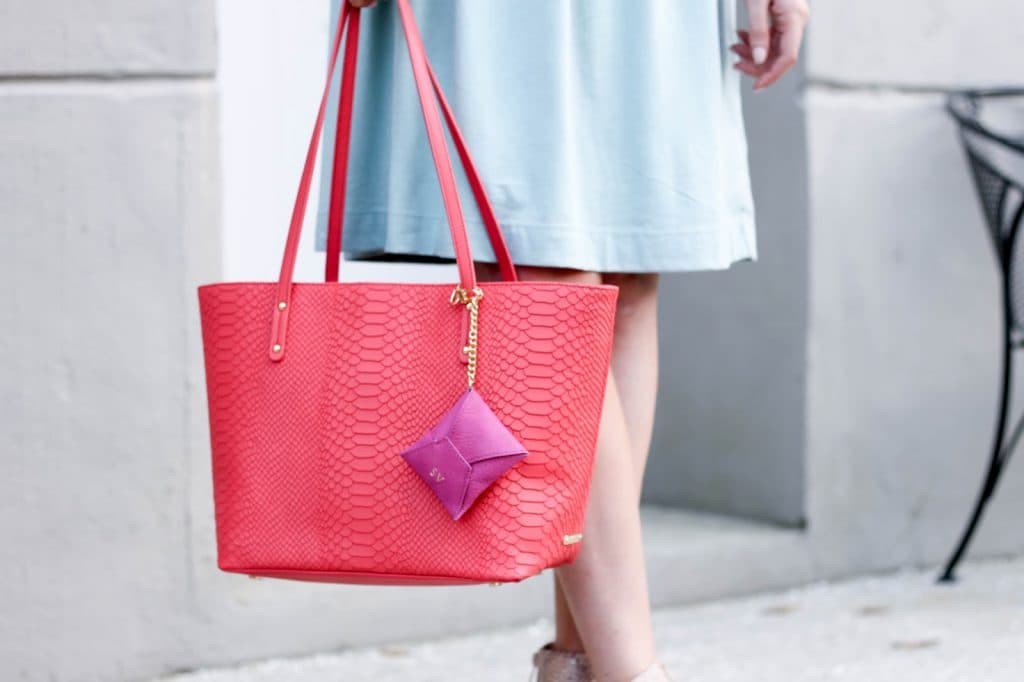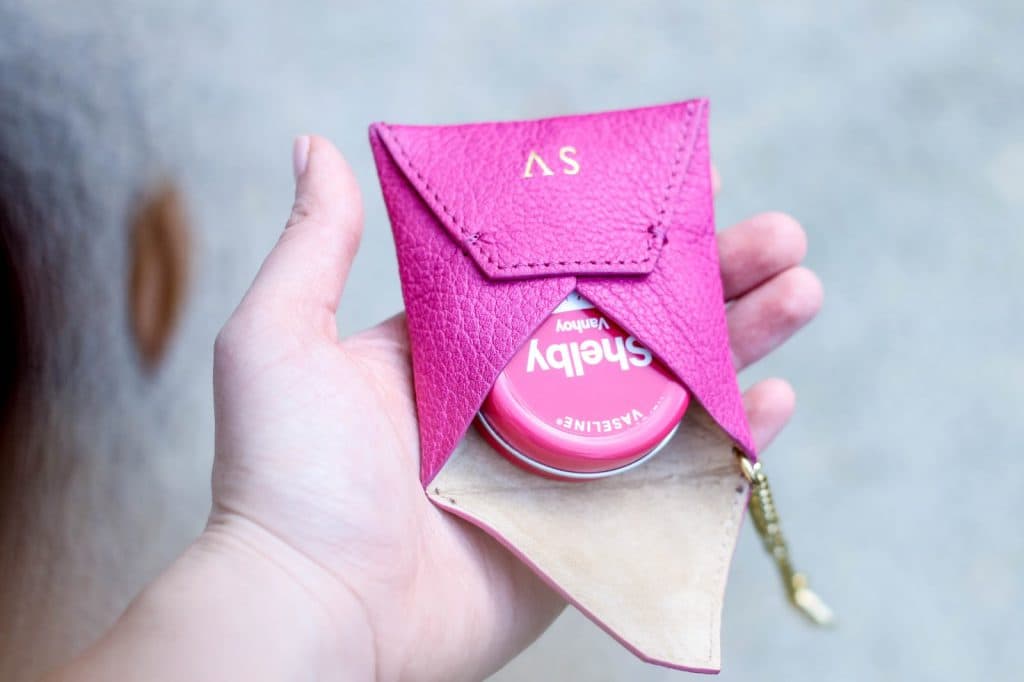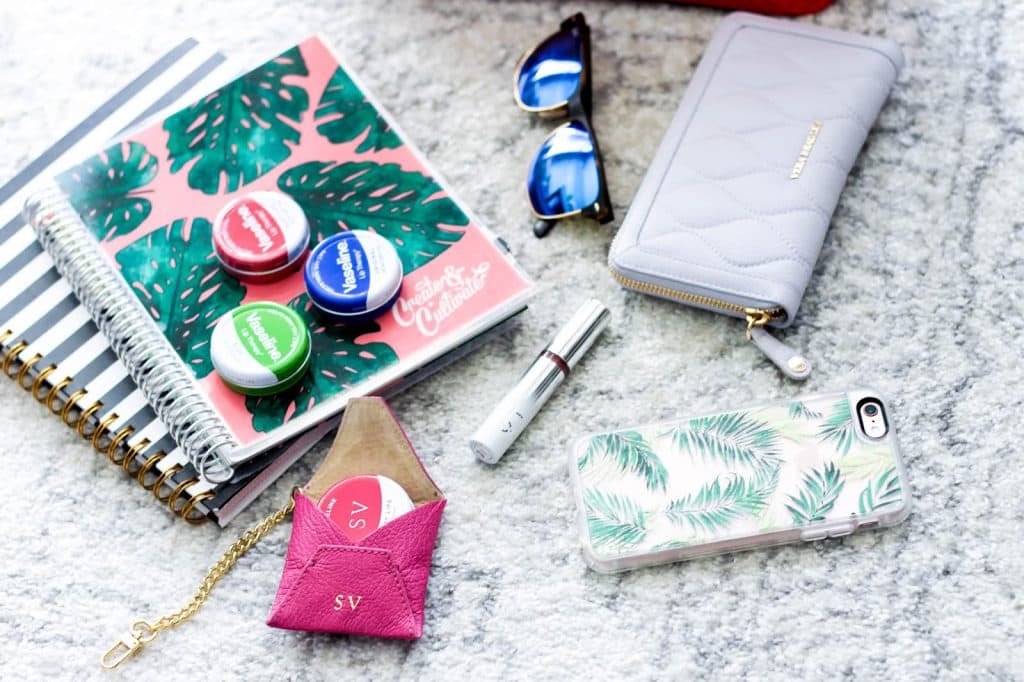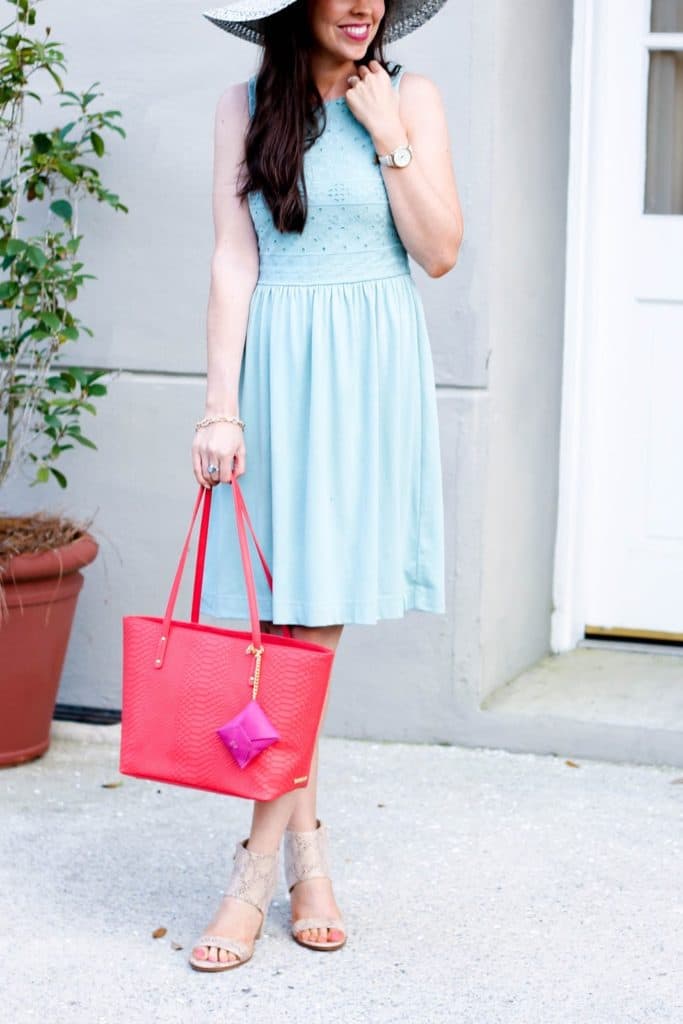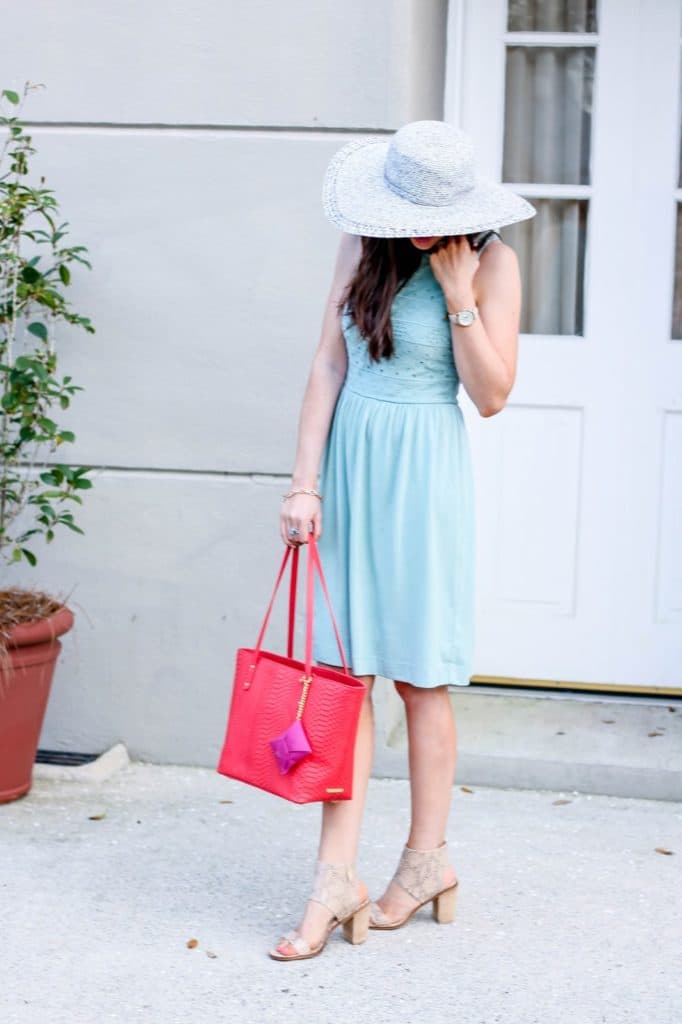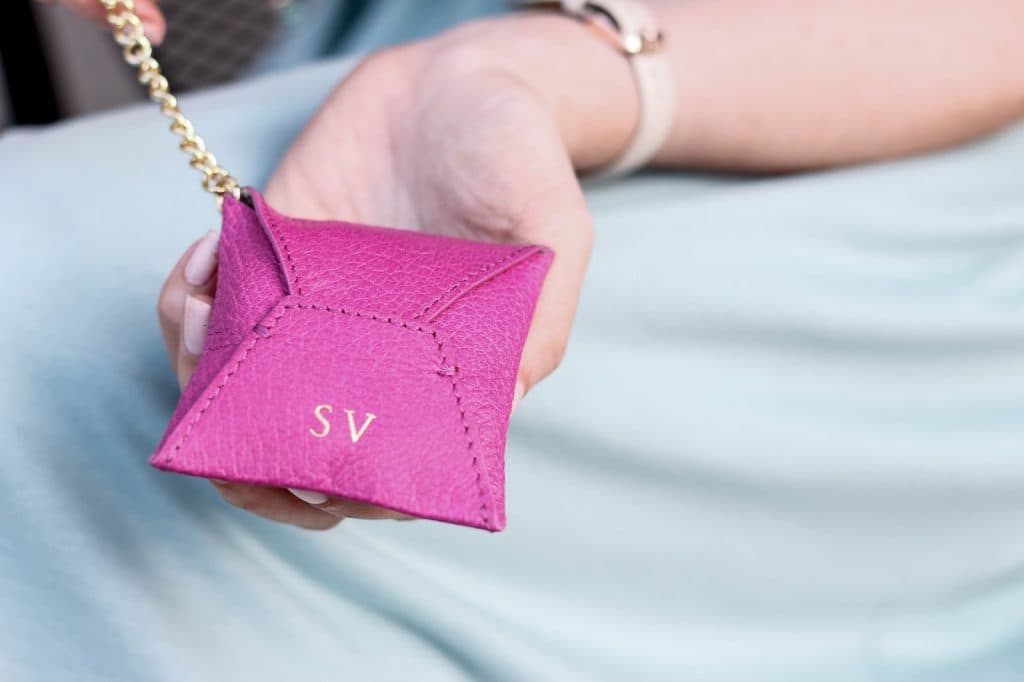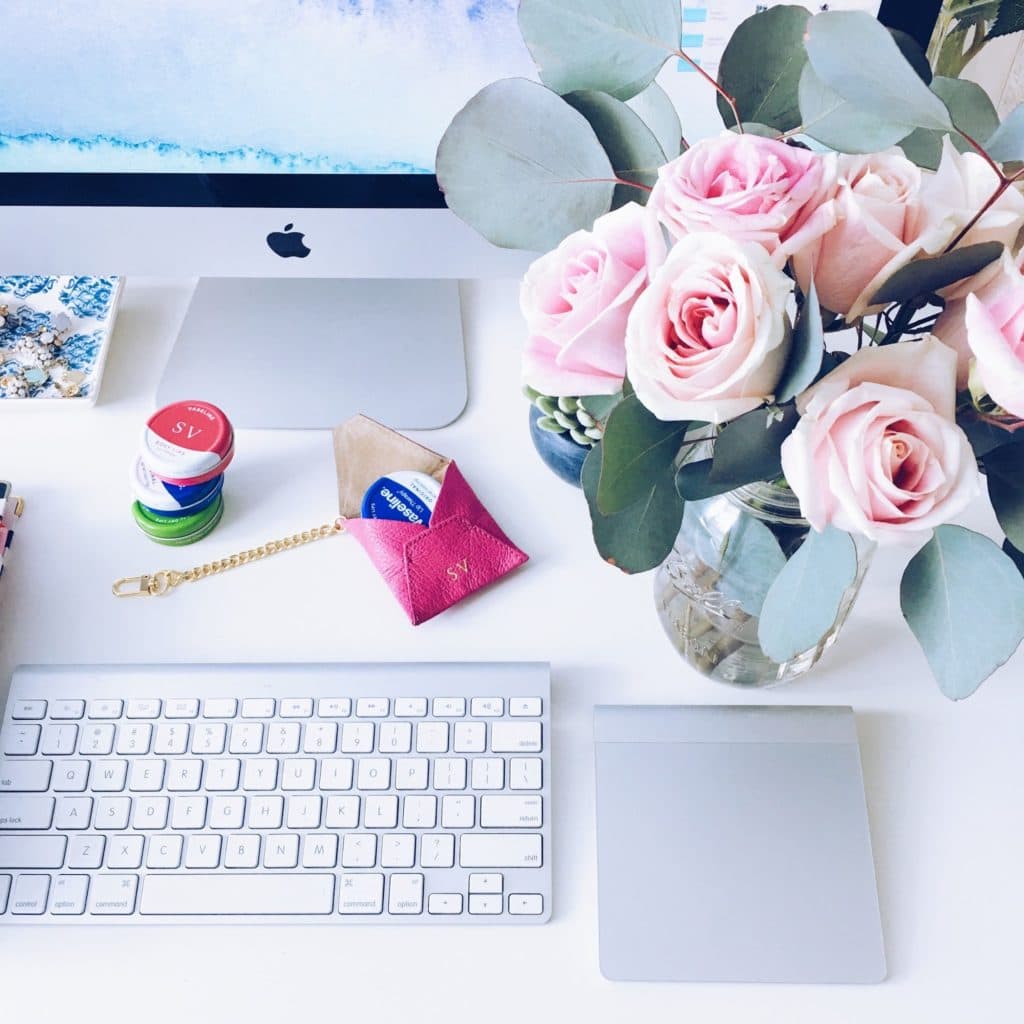 JavaScript is currently disabled in this browser. Reactivate it to view this content.
Do you have any everyday essentials in your bag? Thanks for stopping by!
xo, Shelby
Thank you to Vaseline and GiGi New York for sponsoring this post. All opinions are my own.