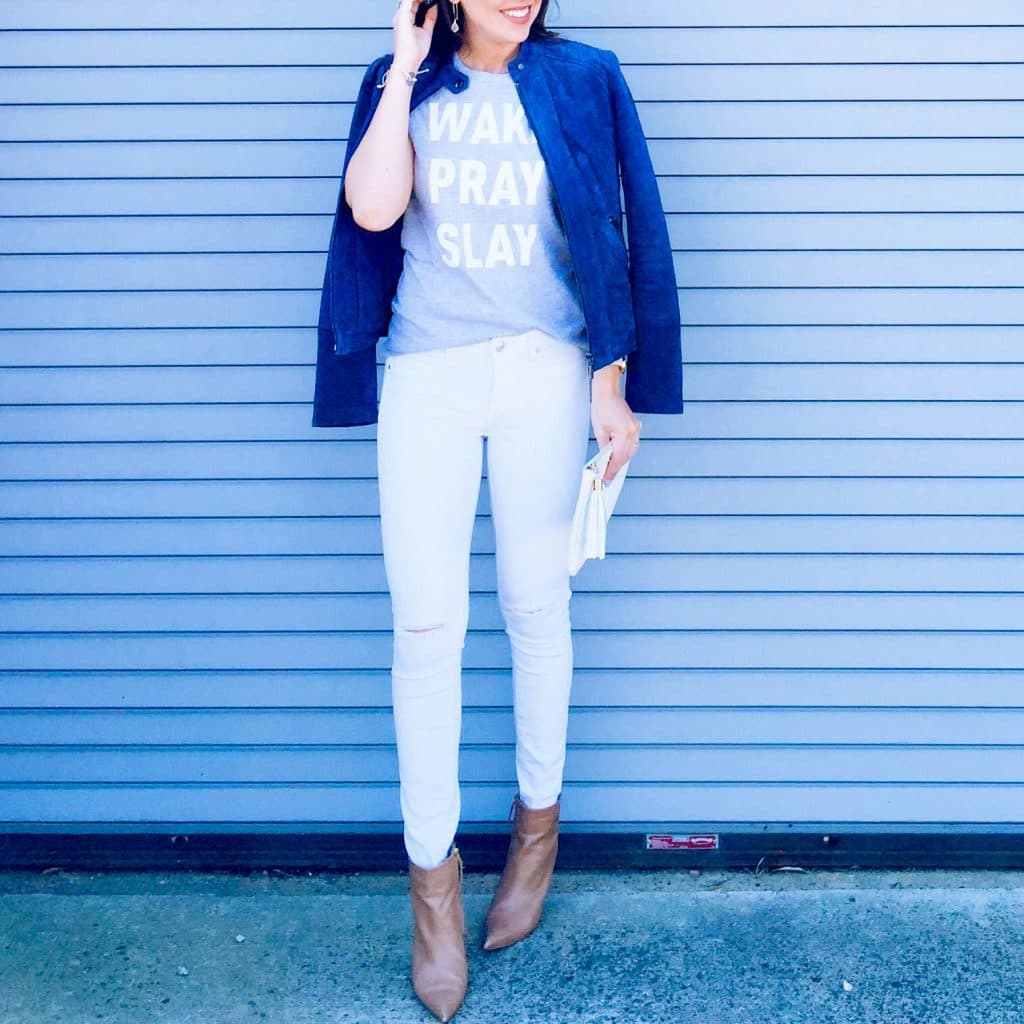 Last week I was surprised with last minute tickets to the Beyoncé concert in Raleigh and it was the best night! My fiancé knows how much I love her so he got some tickets the day of the concert and then I decided to get one for my little sister since it was her birthday. I had seen Beyoncé once before about 6 years ago and that night was honestly one of my most favorite nights! I've been a huge fan ever since the Destiny's Child days and each time I see her, I am reminded of how freaking amazing she is. Since her tour just started not too long ago, I wanted to share some tips on what to wear incase any of y'all have plans to see her this summer!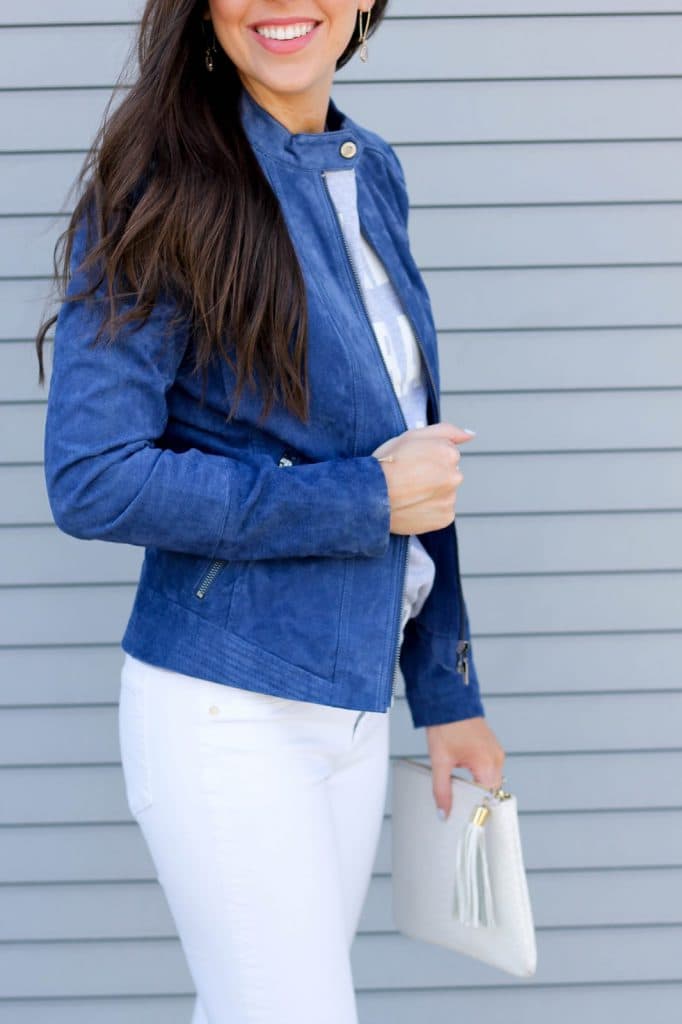 If the concert is going to be outdoors, I'd recommend incorporating some sort of jacket such as this
zip front suede jacket
by Bernardo Outerwear. It comes in a few different colors and makes the perfect spring jacket. Next, I'd pick out a fun tee with a favorite lyric (since they're affordable, fun,
and
comfortable!). If you scroll down to the bottom of this post, you'll see a few different options! I aim for comfort at these types of events since you'll most likely be busting some moves all night and standing on your feet. For a trendy but still practical solution, I'd recommend some shoes that you know won't hurt your feet by the end of the night. In fact, I think these
lace-up flats
would be a great choice.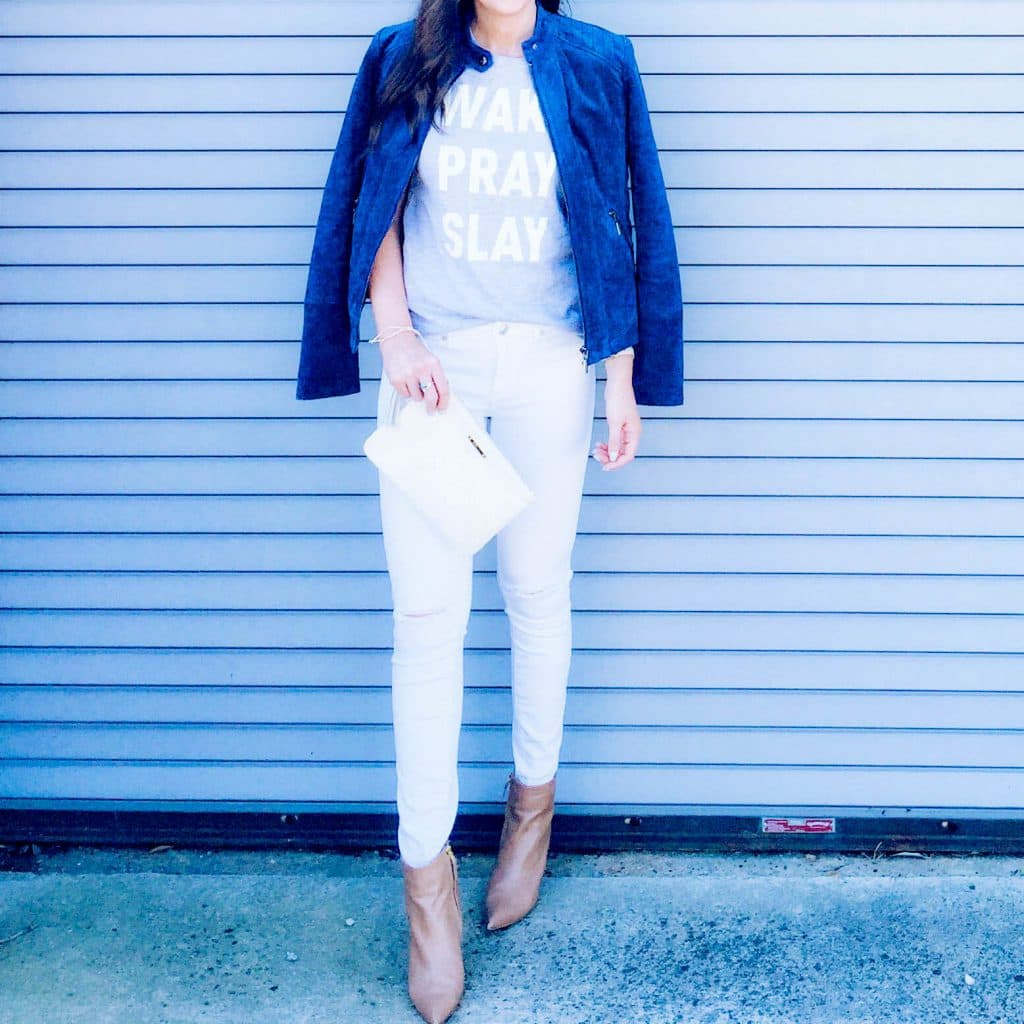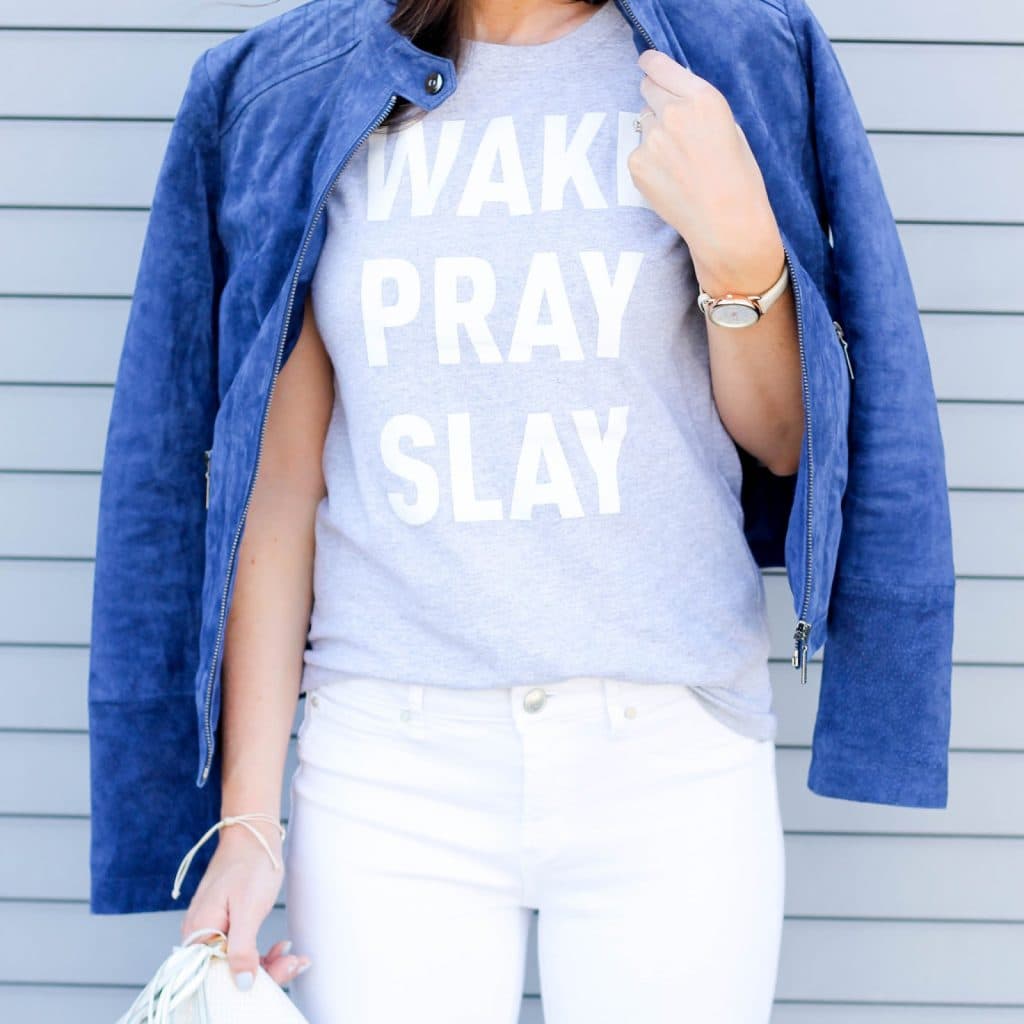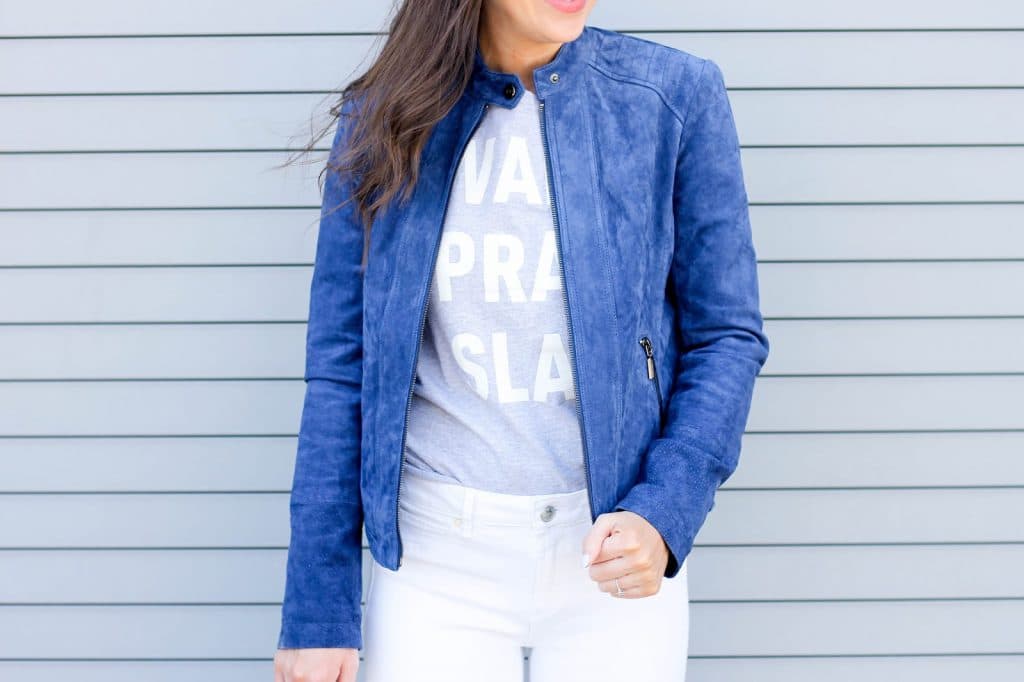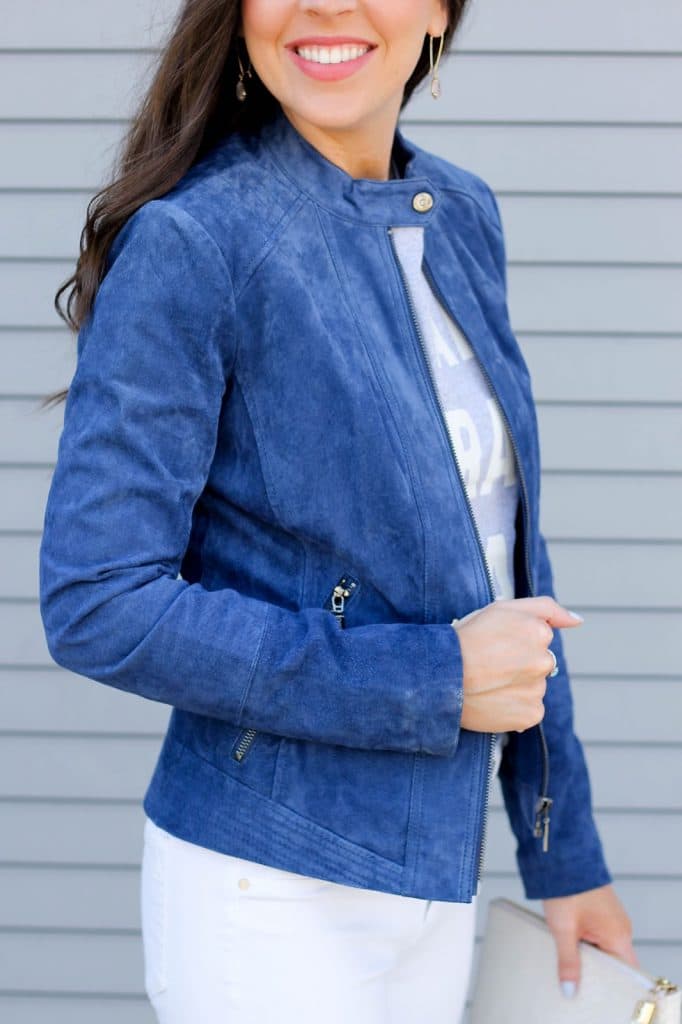 Now for some other options…
13 ||
Glitter Stud Earrings
SHOP page on the menu at the top of this page. That way you won't have to wait to emails to come through or 'like' a photo to get the details.
xo, Shelby