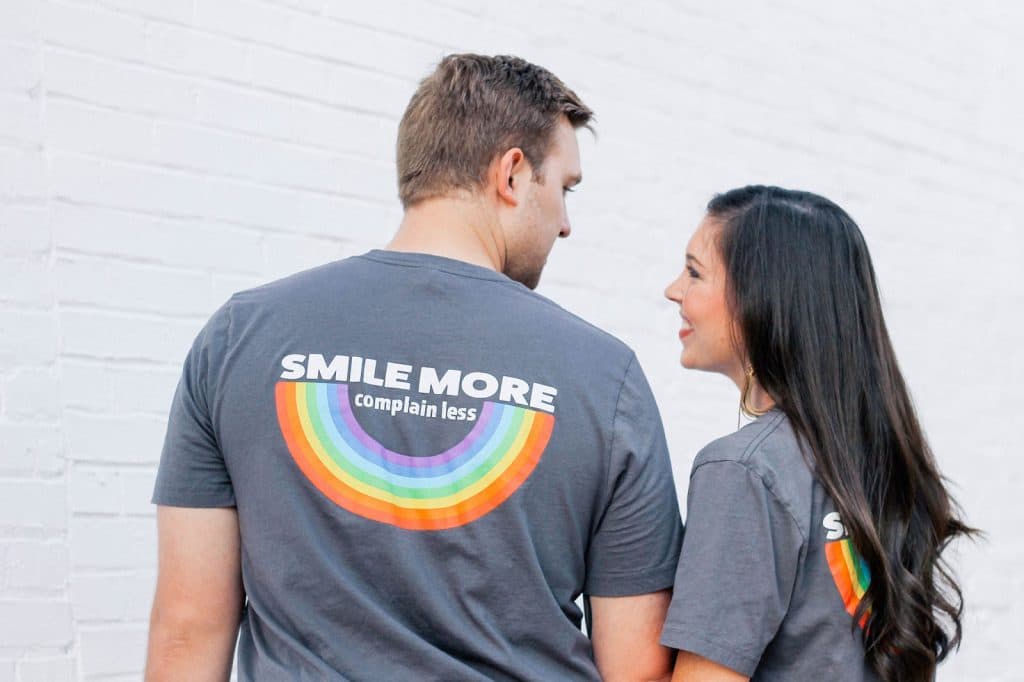 Life is short. Have fun and live positively. That is the idea behind Smile More, Complain Less, an organization that was recently started by my cousin, Emily, and her husband, Patrick. A couple months ago, our family lost a very incredible person, Nick (Emily's little brother), who had the most positive outlook on life we had ever seen. Behind his sweet smile and signature laugh, he was fighting a hard battle against cancer after being diagnosed when he was 25 (you can read more here). Throughout the entire journey, he never complained and always just kept smiling and lifting others up. He left us all wanting to live more like he did.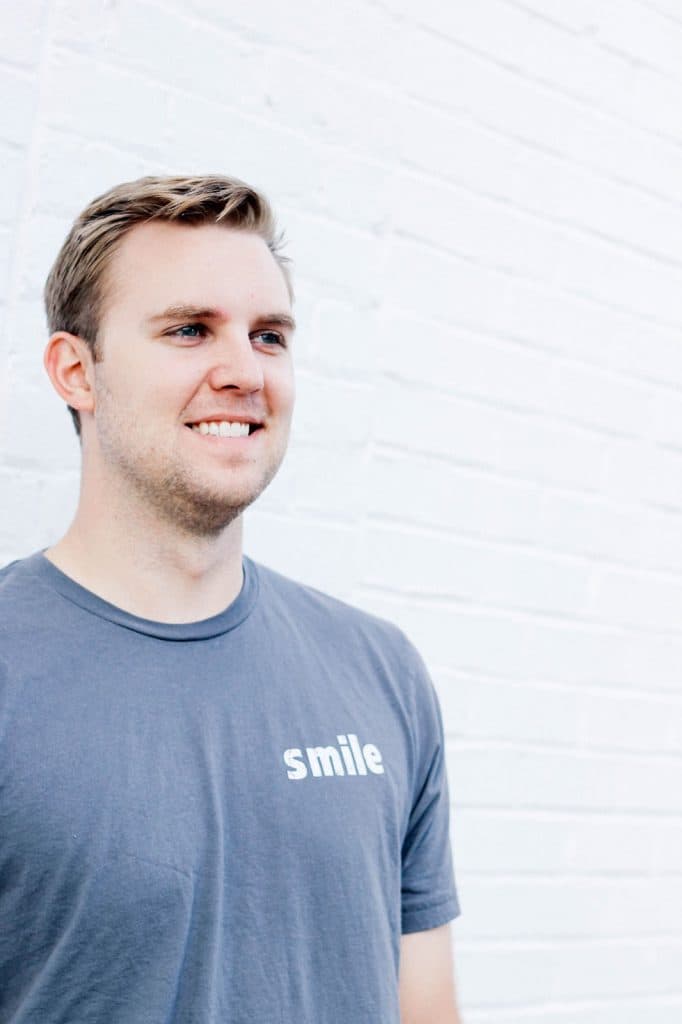 The rainbow on the back of these
Smile More Complain Less
t-shirts represent the Divine support we lean on during challenging times in life. During Nick's fight against cancer, he looked at rainbows as signs that everything was going to be okay. Nick even had a rainbow on his wedding day
and
the week these t-shirts were released, there were more rainbows than I'd ever seen in one week!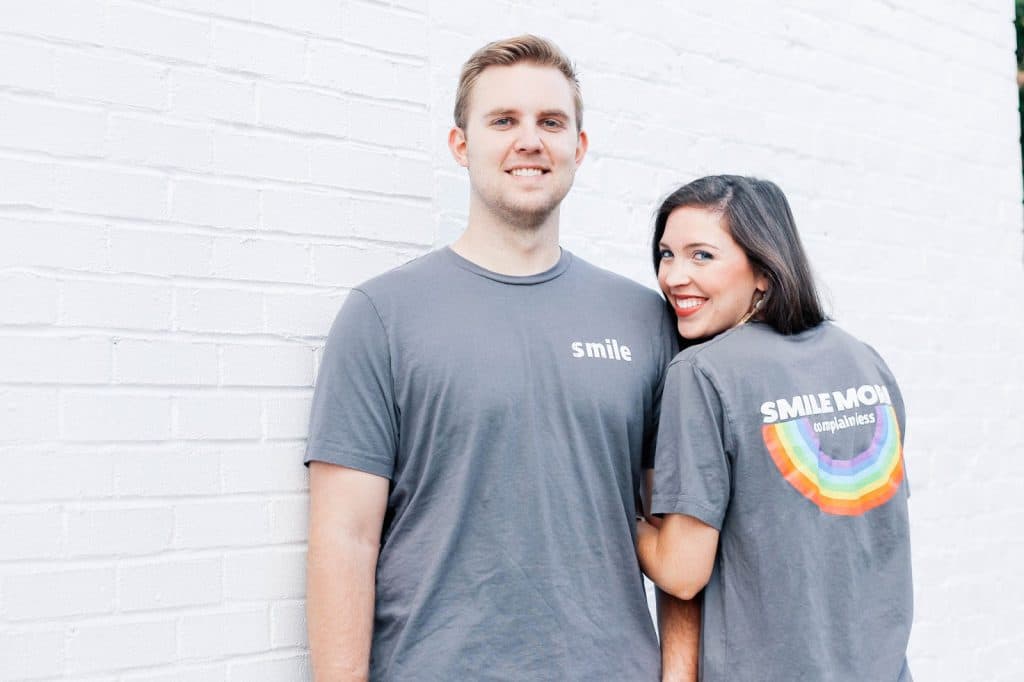 By purchasing one of these t-shirts, you'll be helping others continue to fight against cancer. All proceeds will be donated to the individuals and families who need support as well as scientists who are researching treatment options.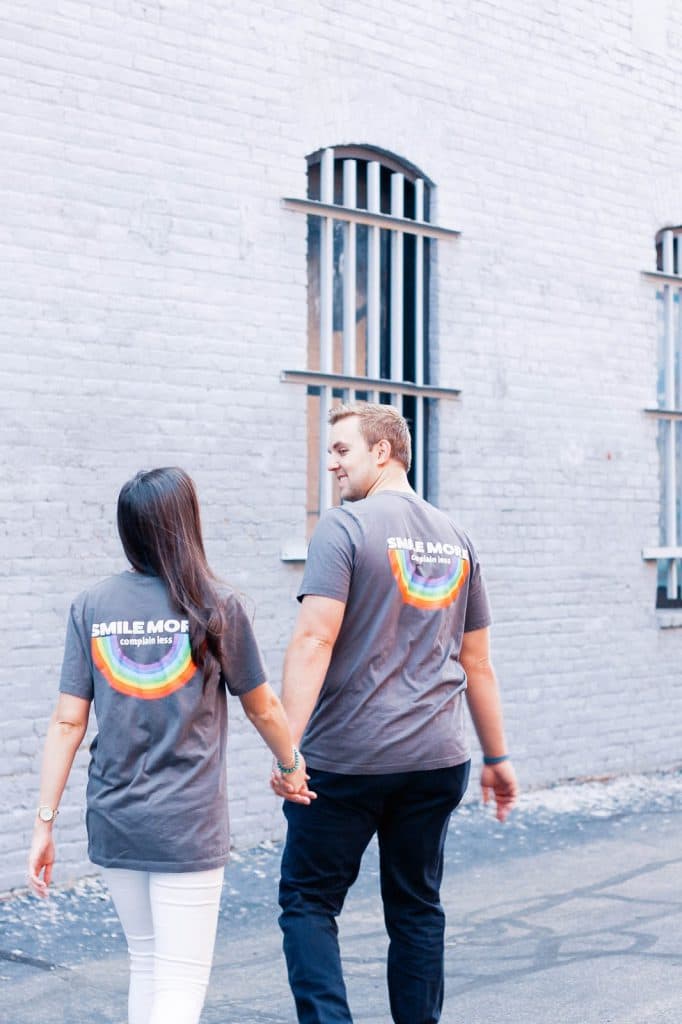 My family is so excited to honor Nick by raising money to help other families fighting cancer. Nick mentioned multiple times that he felt it was God's calling that he help other cancer patients get through the challenging times. His hope was to help them stay positive and although he did not get a lot of time to do that, you can continue to help by simply purchasing a
Smile More Complain Less
t-shirt where 100% of the funds raised will go toward families fighting cancer and scientists who hopefully one day will find a cure.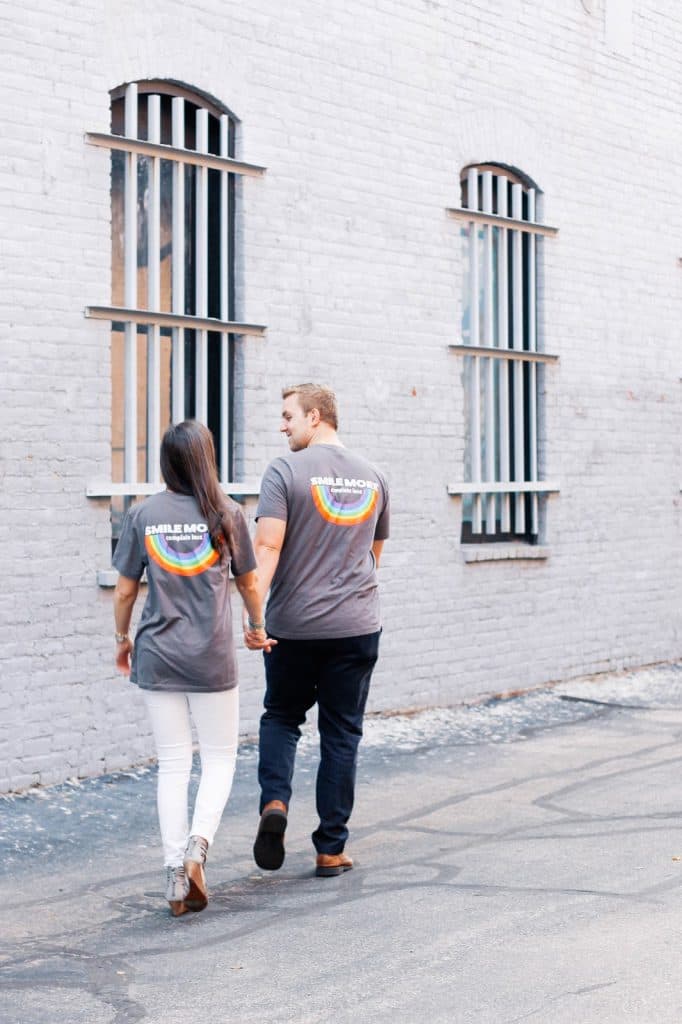 I feel like I have learned more in the past 2 months than I have in my life. It wasn't until lately that I realized how incredibly hard life can be and how many challenges people face every single day. It is just a part of life that there will be hard times but you can't let that rob you of joy. There are also a lot of amazing things that happen in life and you should always make a conscious effort to choose joy. Take the time to think about your blessings, your family, the great parts of your life that you are truly thankful for, and that should be the support you lean on when those tough times do happen.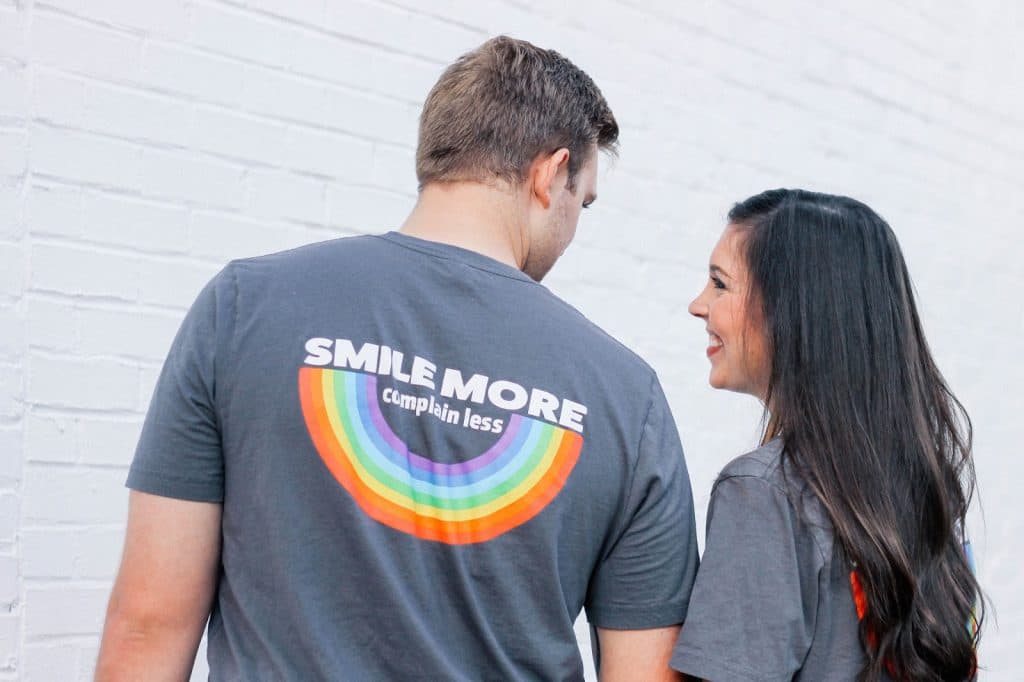 I'd be so thankful if you 'liked'
Smile More Complain Less Facebook Page
and supported this organization. I also hope the next time when you complain about something small that you'll take a few seconds and instead think about the great parts of your life! There is really so much to be celebrated and life is too short to ever complain about small things.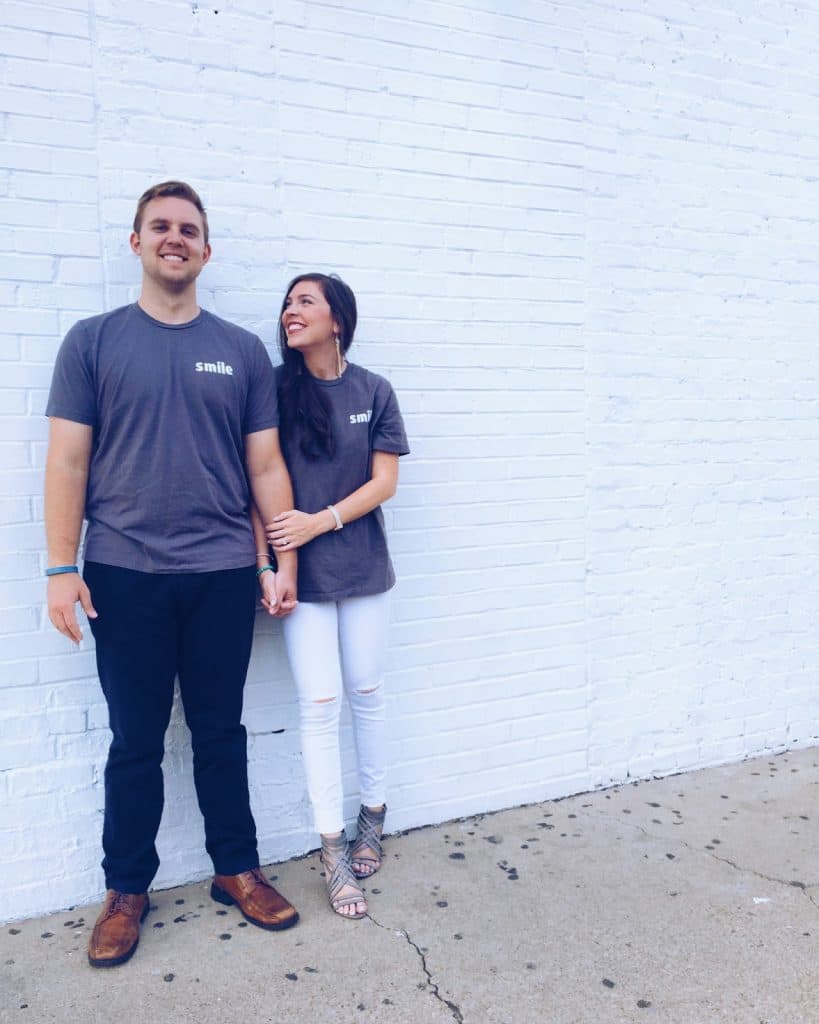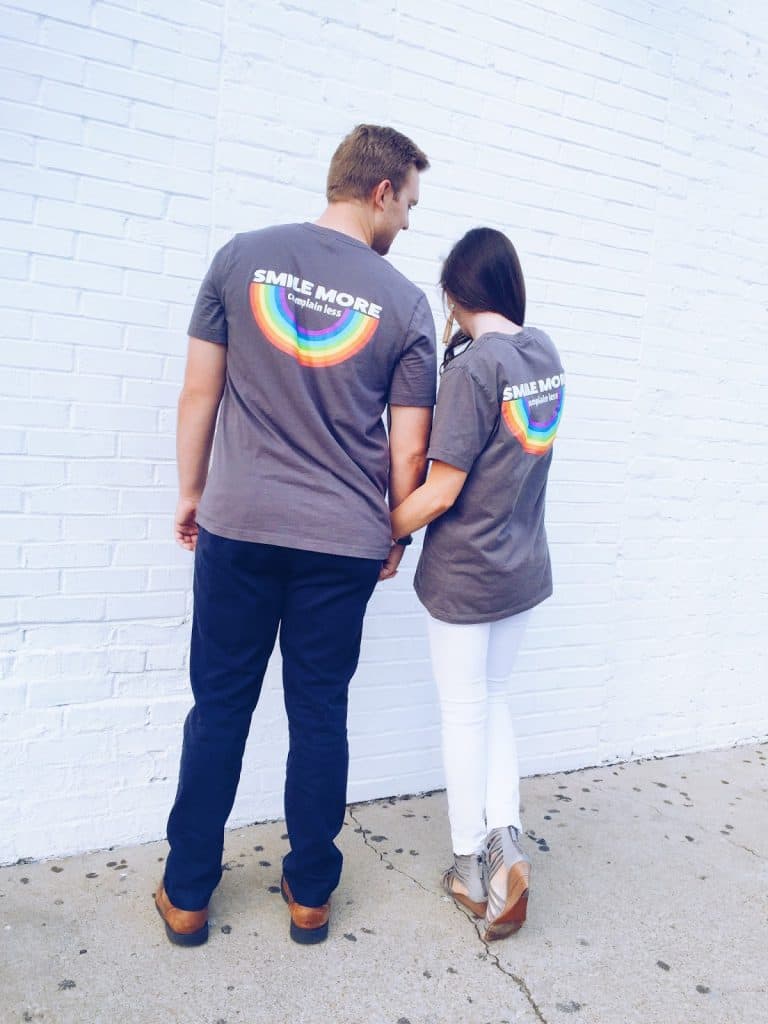 Hope y'all have a happy Thursday and
SMILE MORE
! 🙂
xo, Shelby