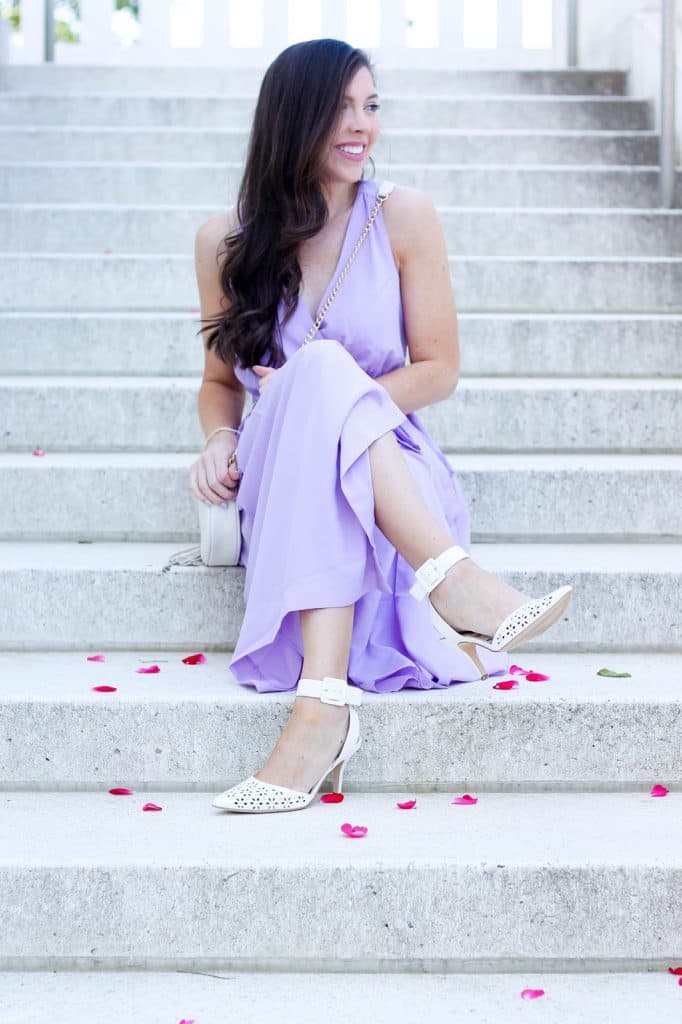 !function(doc,s,id){ var e, p, cb; if(!doc.getElementById(id)) { e = doc.createElement(s); e.id = id; cb = new Date().getTime().toString(); p = '//shopsensewidget.shopstyle.com/widget-script.js?cb=1463533109995?cb=' + cb; e.src = p; doc.body.appendChild(e); } if(typeof window.ss_shopsense === 'object'){ if(doc.readyState === 'complete'){ window.ss_shopsense.init(); } } }(document, 'script', 'shopsensewidget-script');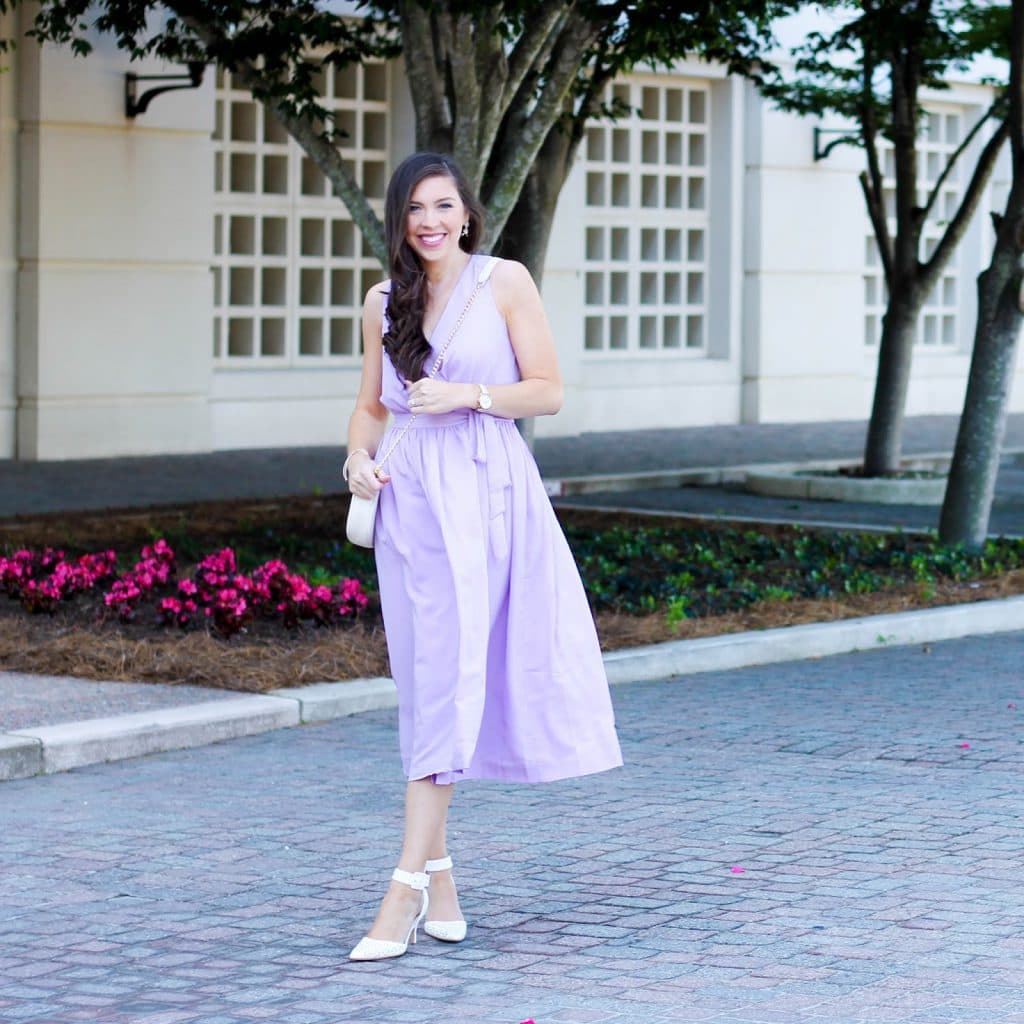 Two things that don't get enough credit… the color "lilac" and midi dresses! If you're in the market for a spring or summer dress you can wear to a shower or even just around town, I dare you to try on this
wrap midi dress
and not twirl around in it! It's not only super soft but the color is even more beautiful in person.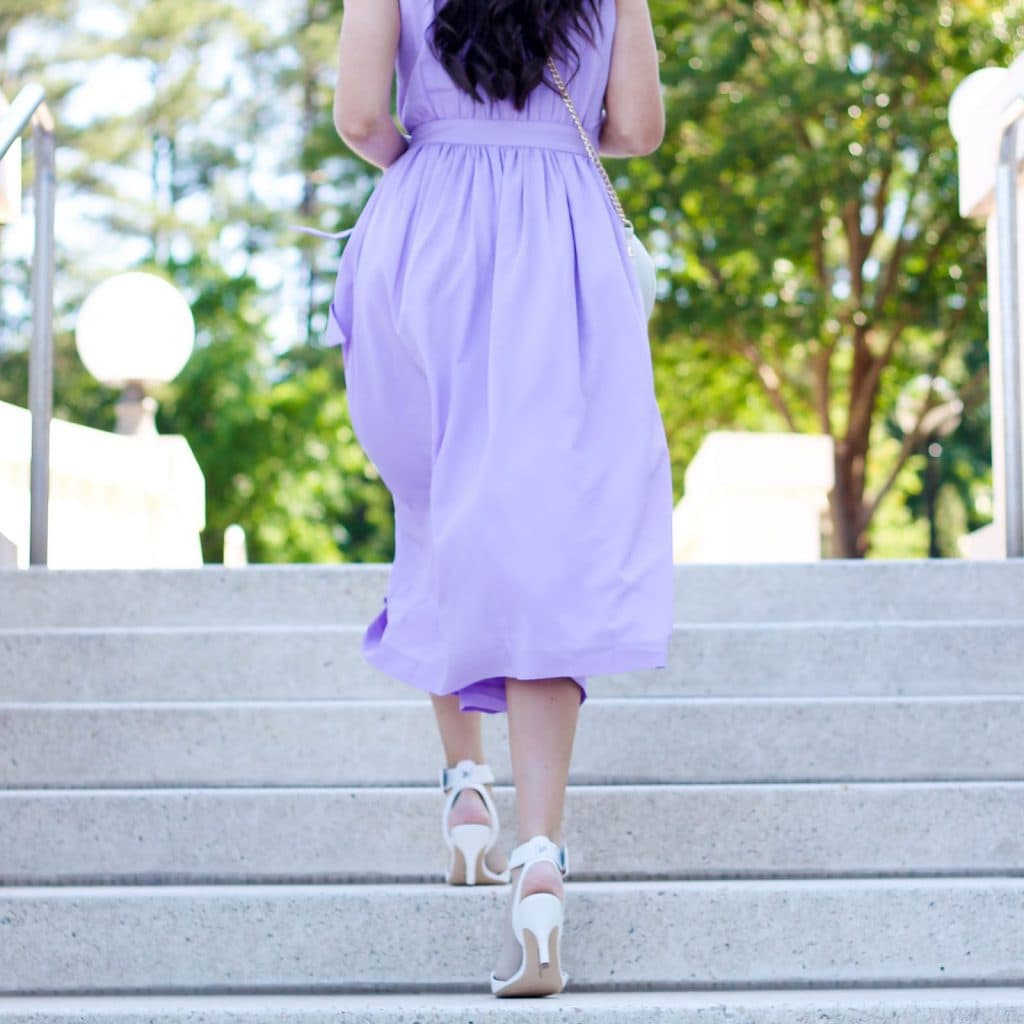 I've already worn this dress twice (in less than 4 days… is that weird?) and once was with these
pointy toe pumps
and the other was a more casual look with these
slide sandals
from Target (surprisingly comfortable even after walking miles).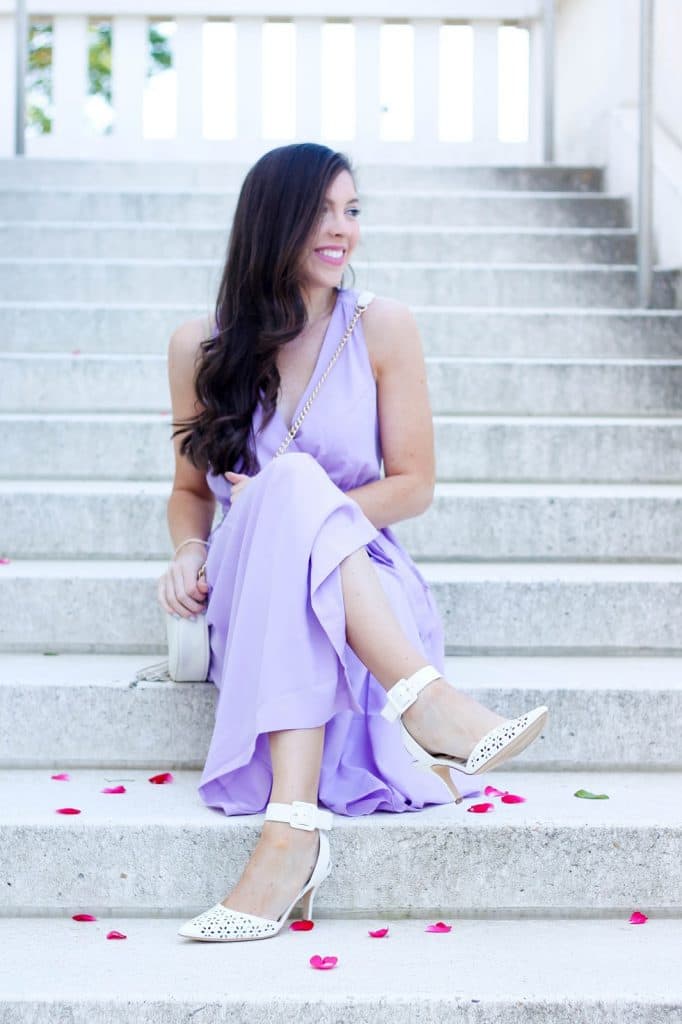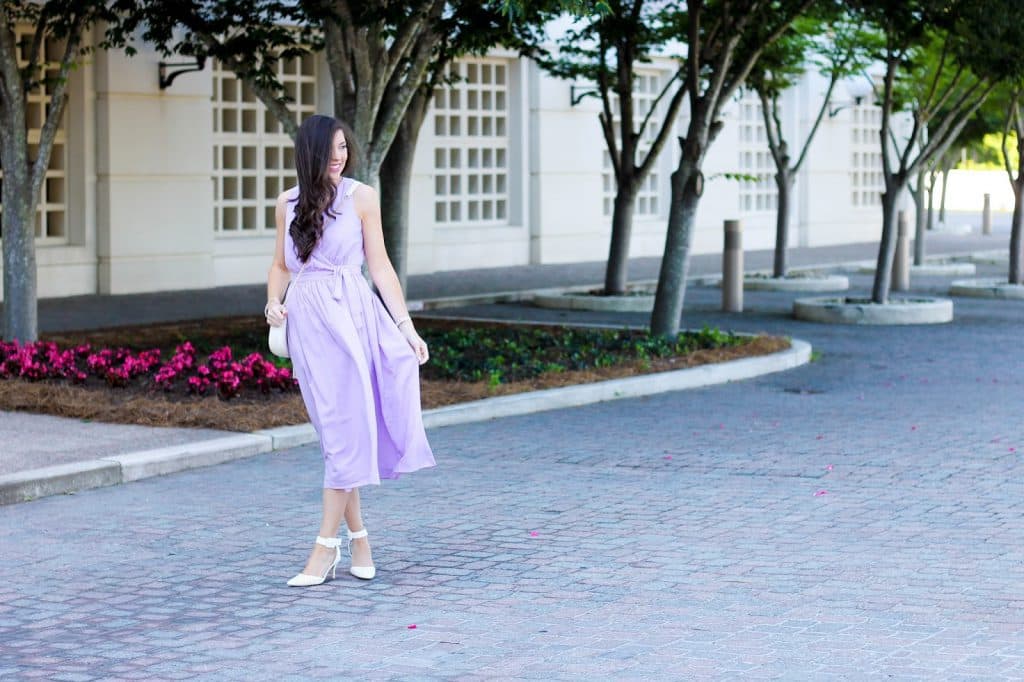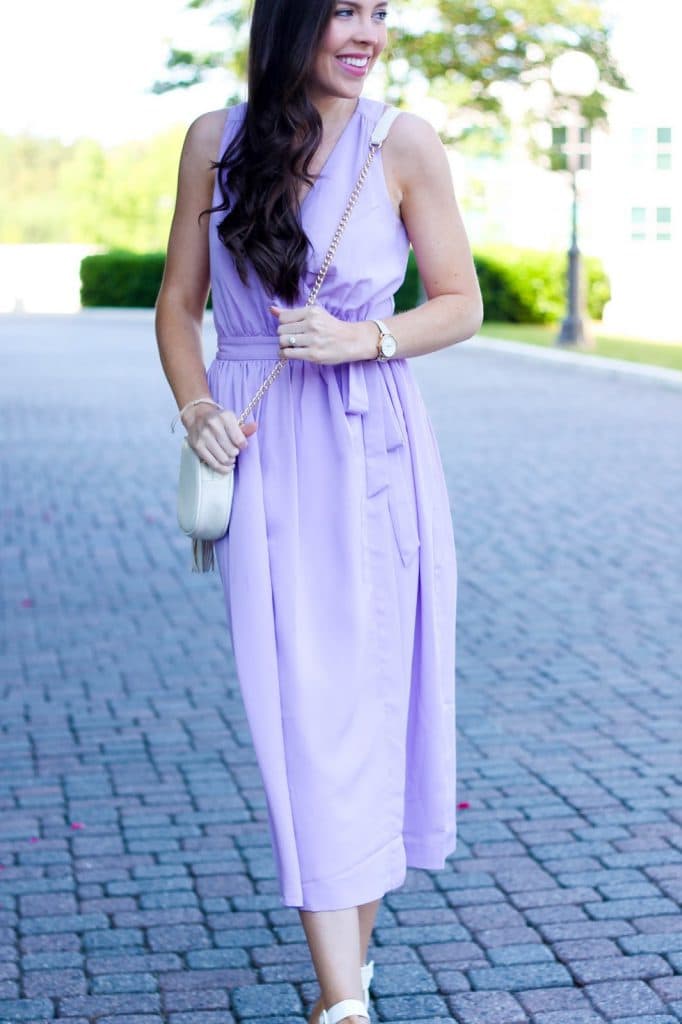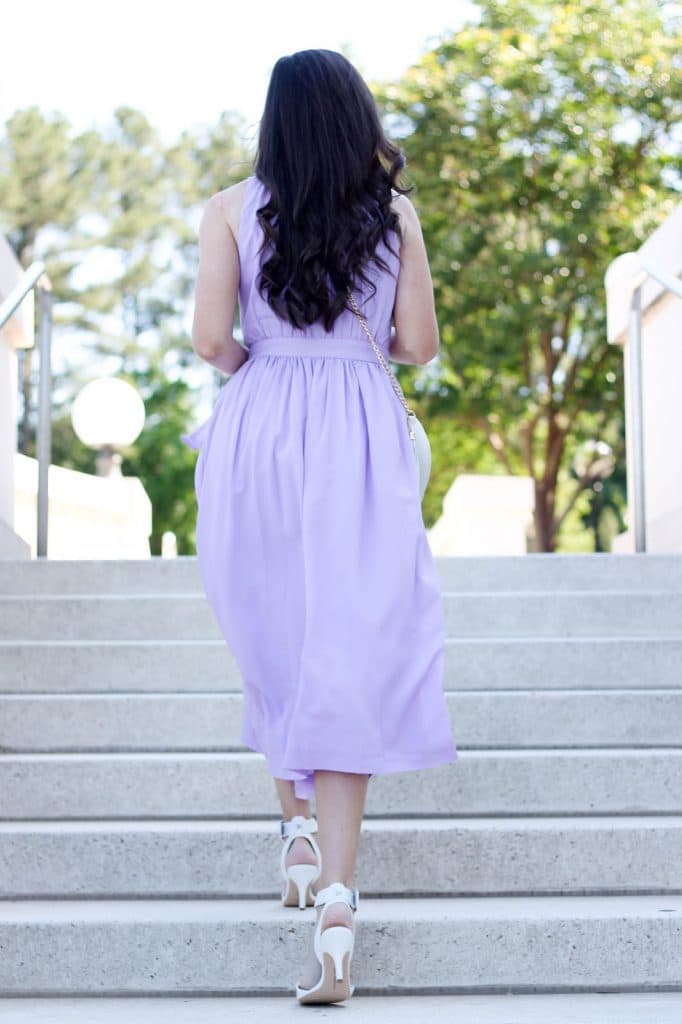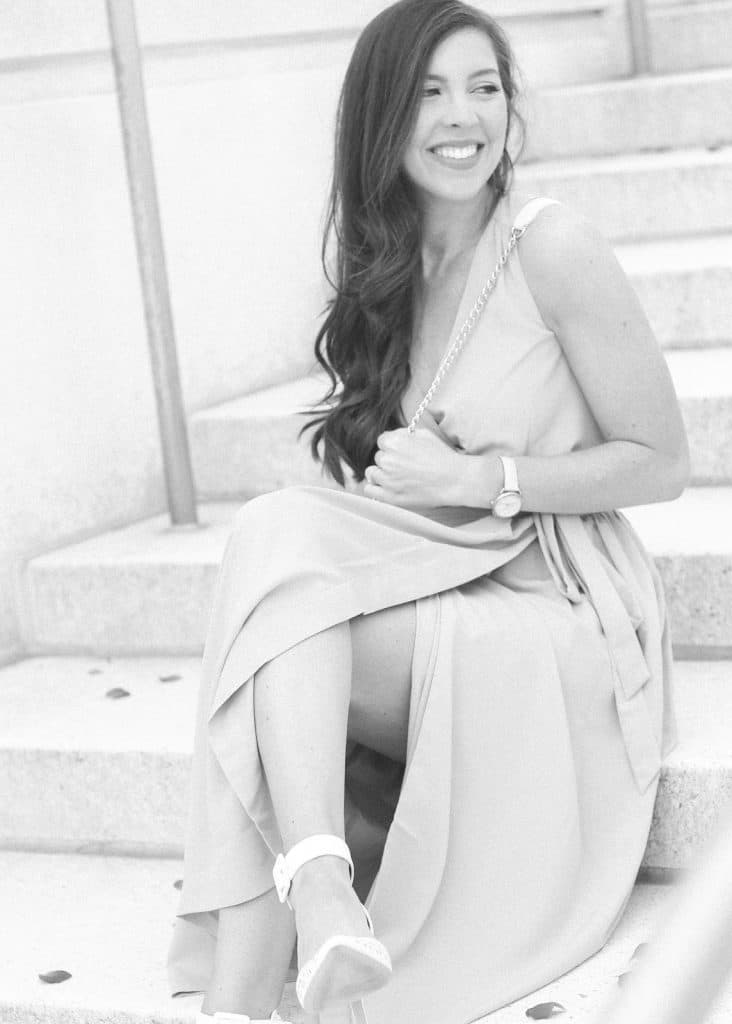 The Details
!function(doc,s,id){ var e, p, cb; if(!doc.getElementById(id)) { e = doc.createElement(s); e.id = id; cb = new Date().getTime().toString(); p = '//shopsensewidget.shopstyle.com/widget-script.js?cb=1463533109995?cb=' + cb; e.src = p; doc.body.appendChild(e); } if(typeof window.ss_shopsense === 'object'){ if(doc.readyState === 'complete'){ window.ss_shopsense.init(); } } }(document, 'script', 'shopsensewidget-script');
xo, Shelbs