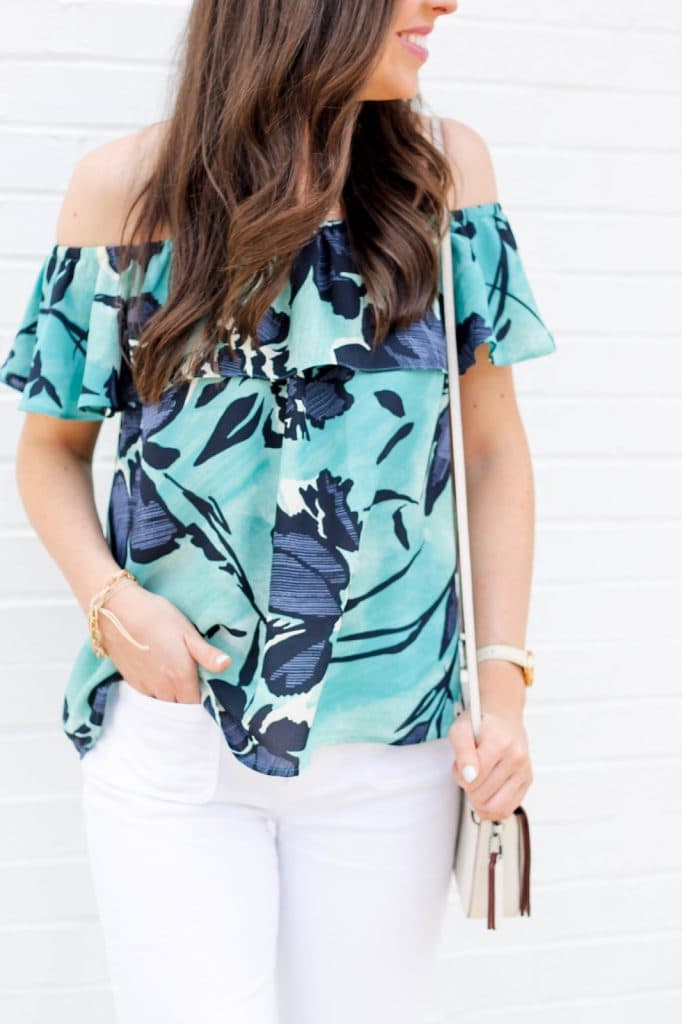 Have you ever walked into a store and immediately saw something you just felt like was made for you? It wouldn't feel right if you were to walk out and
not
get it. It has your colors, your print, your style…
everything
! I completely felt that way when I saw
this top
! The off shoulder detail had me interested but the colors are what really had me loving it. It almost looks watercolored and it's basically my version of the perfect summer top!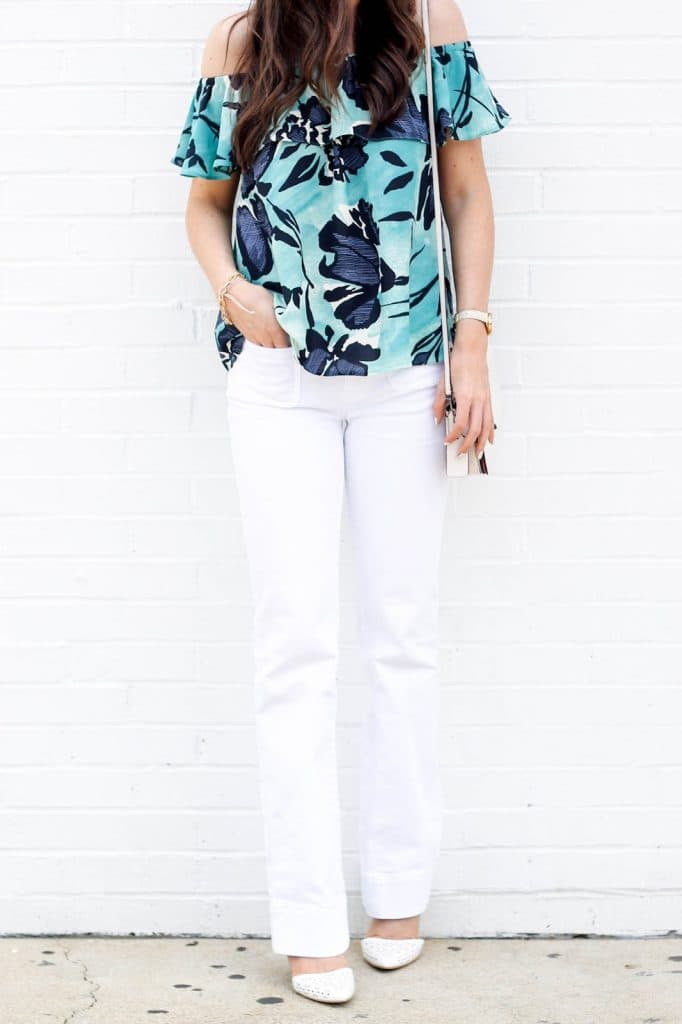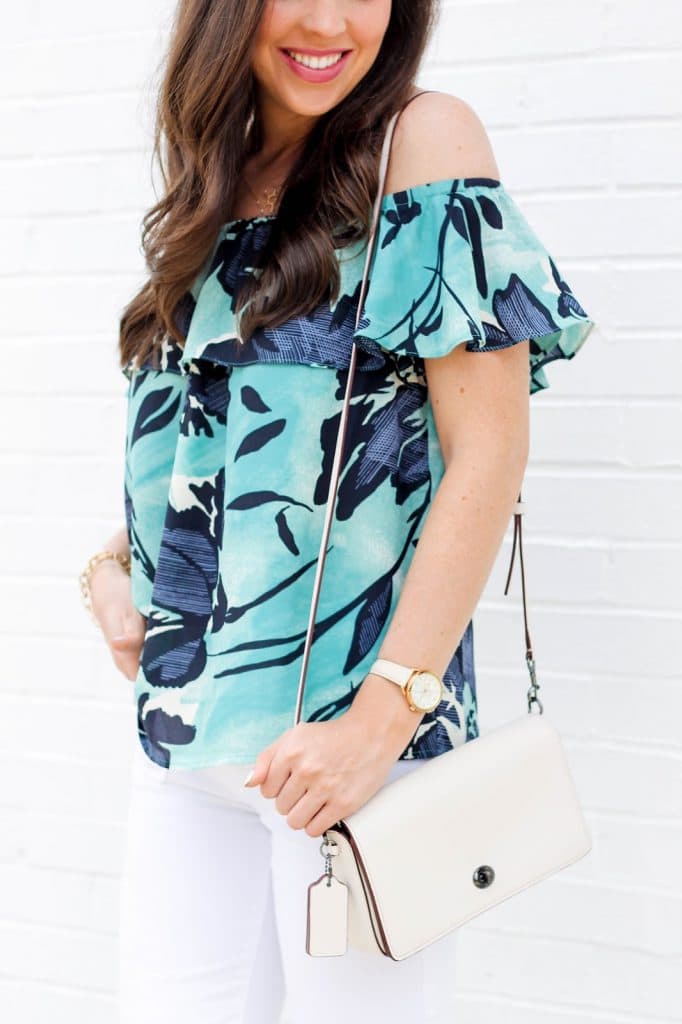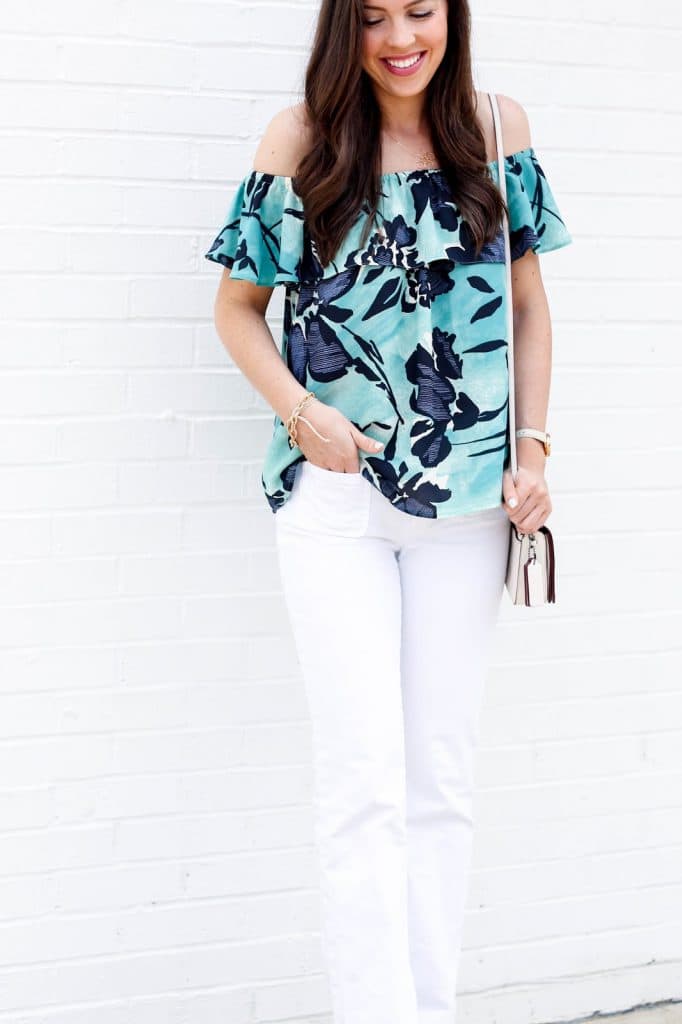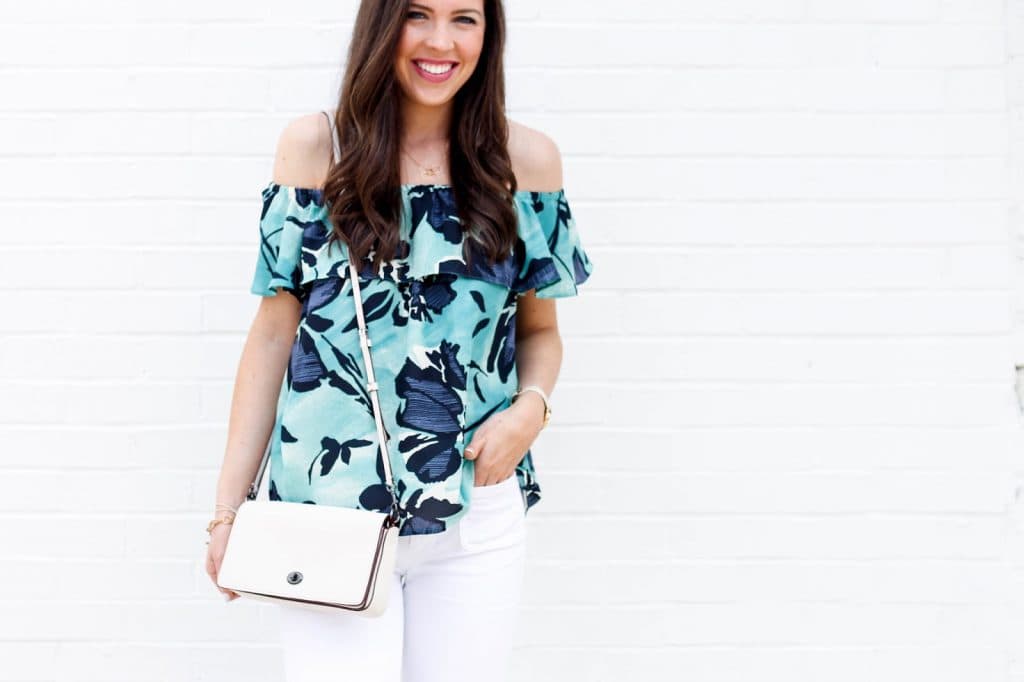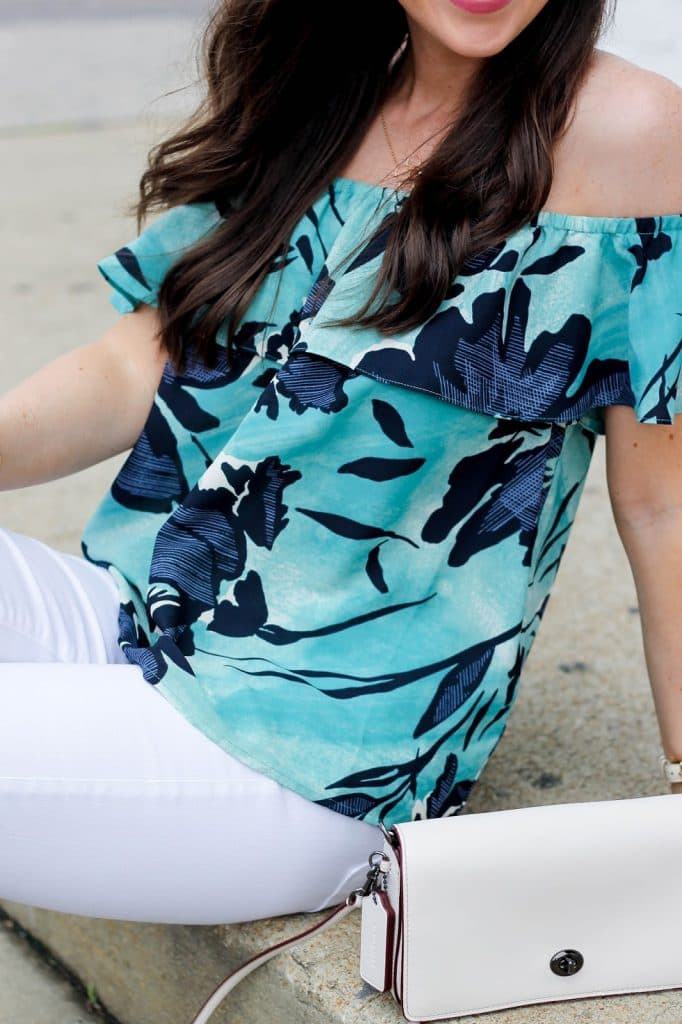 Get The Look:
I hope everyone had a great long Memorial Day weekend! We went to a surprise birthday party, an engagement party for one of my best friends, then spent the rest of the weekend running errands for some upcoming trips and relaxing on our new sofa! I made the most delicious pasta salad recipe and am officially on a somewhat-health kick. We have engagement photos coming up so I'm trying to make sure my skin is its clearest by then.
Heres to a fresh week and making it a great one!
xo, Shelby
Follow along with PITP on: