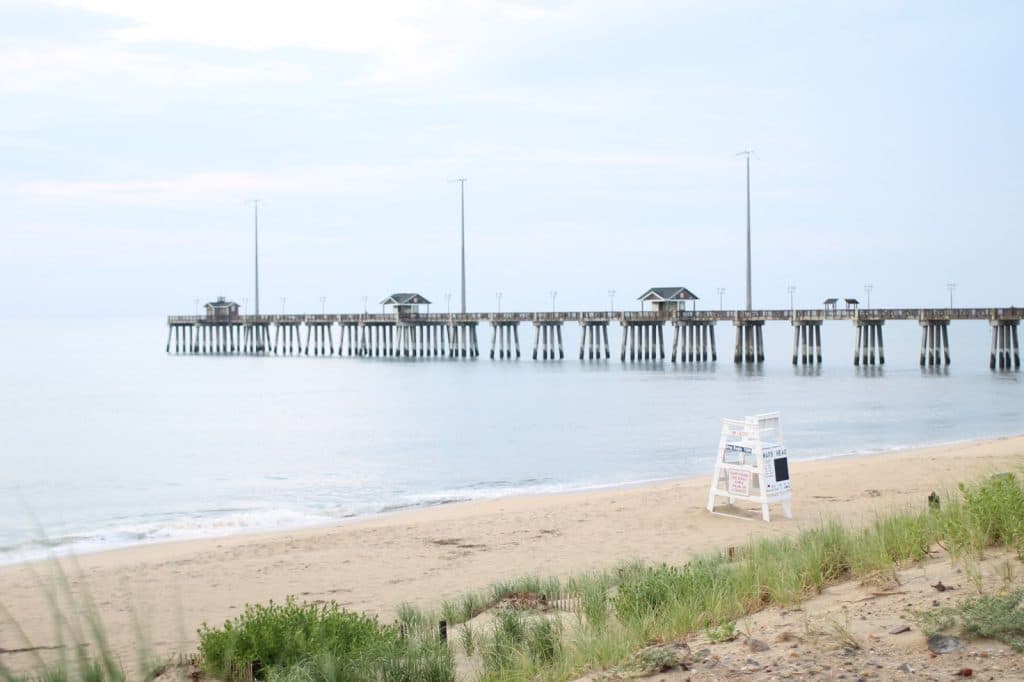 As I mentioned last week, I visited
The Outer Banks
a couple weeks ago with TJ and we were determined to become OBXperts! You can follow along on the hashtag
#DareYouToOBX
on
Instagram
to see more photos of what the entire group did that week. The Outer Banks is truly a special place that is not only rich in history but also rich in adventure! These beautiful islands off the coast of NC are home to several unique landmarks including numerous lighthouses and fishing piers, Jockey's Ridge, Cape Hatteras National Seashore, wild horses in Corolla, and beautiful beaches to relax or do all types of water sports. It really is the perfect summer spot for just about anyone whether you like to relax and not move from your beach chair, explore, swim, fish, drive on the beach, see horses, ride horses, or eat some
really
good seafood.
Today I am sharing a list of things I would consider some of the best activities to do while visiting
The Outer Banks
. All of these activities are outdoors so they'd be perfect for a sunny day. It rained a couple days we were there so maybe next week, I'll talk about my favorite things to do on a rainy day!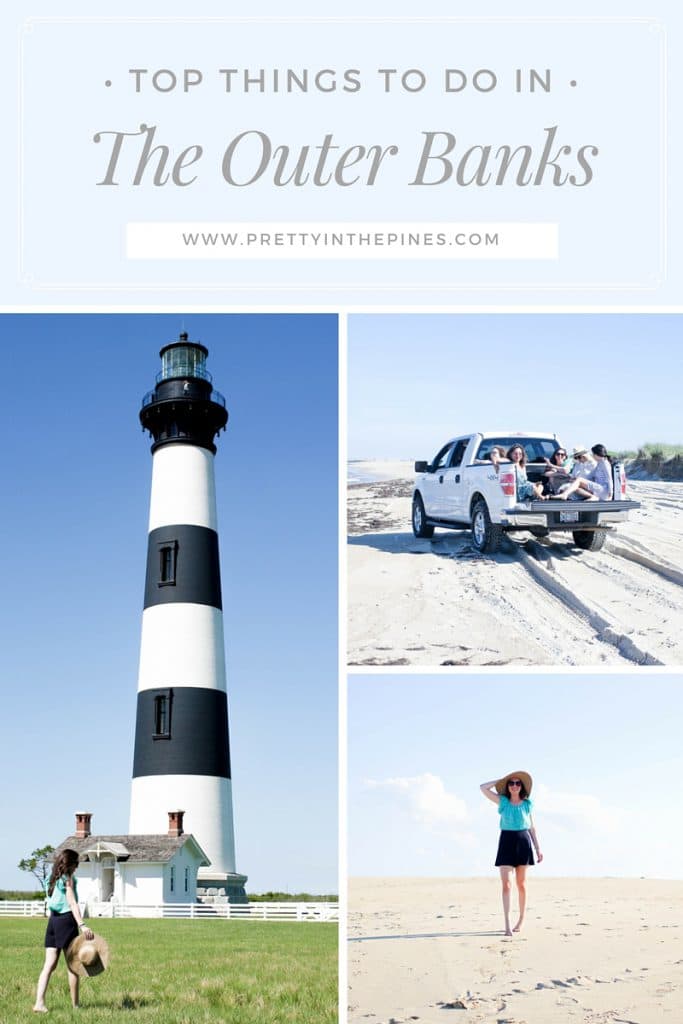 From North to South
Corolla
Currituck Beach Lighthouse.
Climb all 220 steps to get a breathtaking panoramic view of the Currituck Sound.
Wild Horses.
Reserve a jeep
and cruise out onto the shore to see if you can find the wild horses that reside in Corolla. This is on our list of must-do's for the next time we visit the OBX. These wild horses are descendants from horses that the Spanish brought over in early 1700's. They're also super cute!
Duck
Sanderling Resort.
Get the luxury resort experience by staying at the
Sanderling
in Duck. This was the perfect end to our trip and they had everything you could ever want in very close proximity. Pool/beach bar, fire pit and s'mores kits awaiting in your room, the most luxurious and peaceful pool, almost every type of water sport, and much more. We were so glad to have gone paddle boarding through the resort as that had been something I always wanted to do! The resort could also hook you up with some surfing, kayaking, jet-skiing, parasailing, you name it!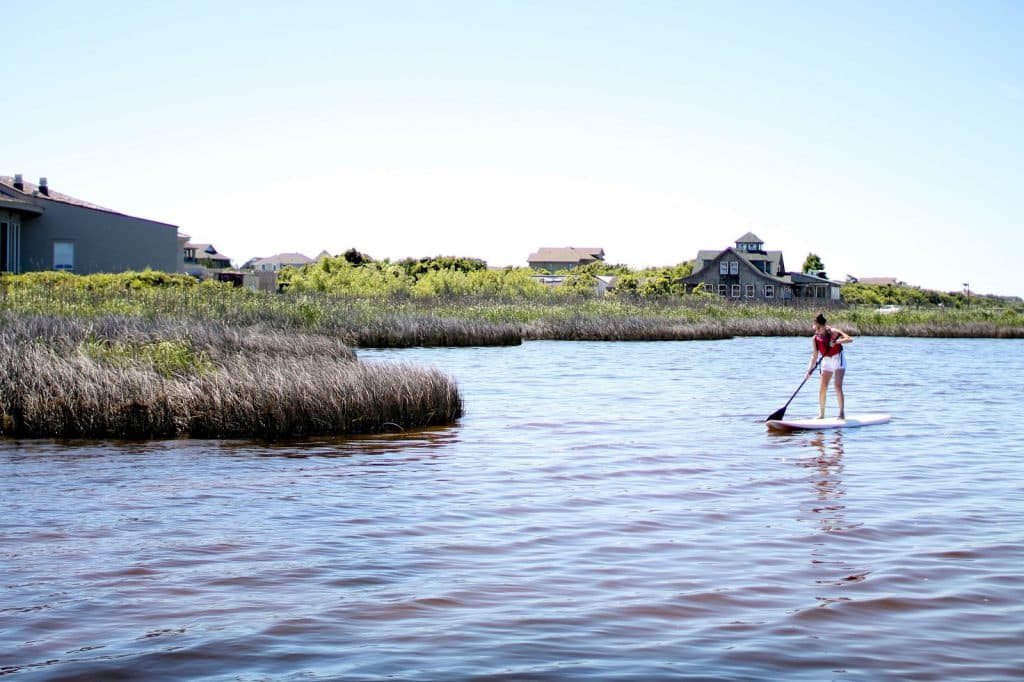 Sailing.
Give
Nor'Banks Sailing
a call to set up a sailing session on a catamaran. While you're waiting to sail, you can soak in the stunning view of the sound! Not only do they have catamarans, but you can take out power boats, sailboats, or relax in a tube.
Shopping at the Boardwalk.
Take a stroll along the boardwalk in Duck where you'll find the cutest
Waterfront Shops
and places to grab a bite to eat. We stopped by here before we ate lunch one day and I didn't want to leave!
Red Sky Cafe.
If you just go out to eat one time while you're in the OBX, please do your tastebuds a favor and eat at
Red Sky Cafe
. Chef Wes will hook you up with some of the best food you can find down there. We tried a little bit of everything and it was
all
incredibly delish. P.S. They do catering to beach houses if you would rather stay in with a large group!
Kitty Hawk & Kill Devil Hills
Wright Brothers National Memorial. This is a great national sight that I think anyone should see once in their life. This is not only NC or American history, but it is world history, as the Wright Brothers powered the first manned flight. The breathtaking landscapes and huge sand dune monument give this landmark plenty of personality.
Nags Head
Jockey's Ridge. Jockey's Ridge is a must climb! These huge sand dunes are living and moving every year. The sand is incredibly soft and no shoes needed! It also provides great views across the sound into Manteo.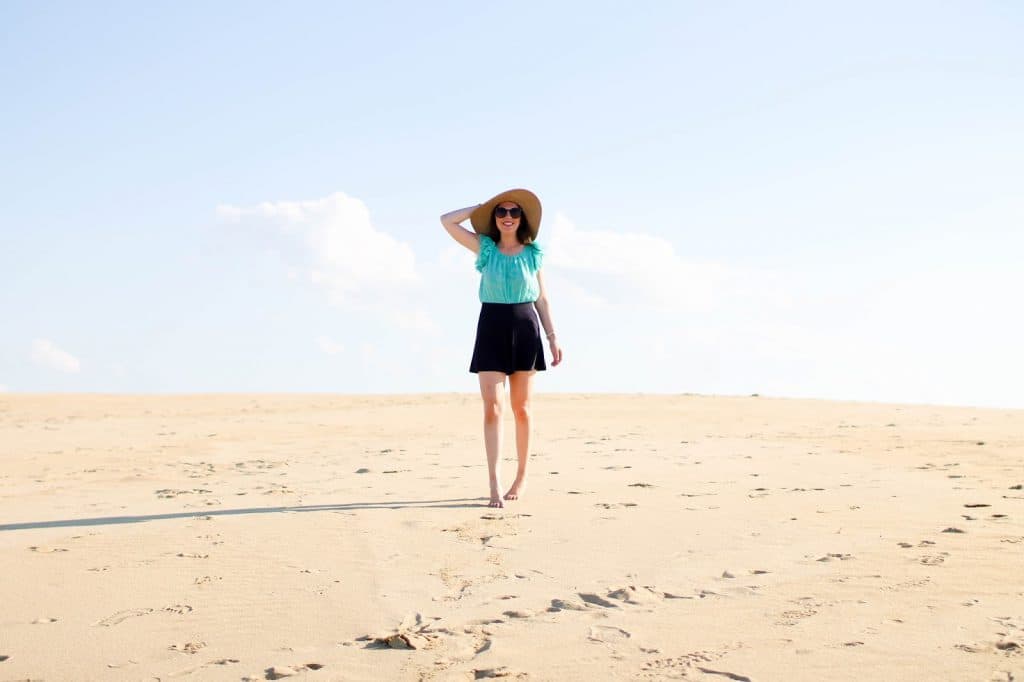 Get some quality beach time in.
Whether you're staying in a beautiful
Carolina Designs
home or just going for a day-trip, the Outer Banks is a place perfect for setting up your beach umbrella from sun-rise to sun-down.
Drive along the National Seashore.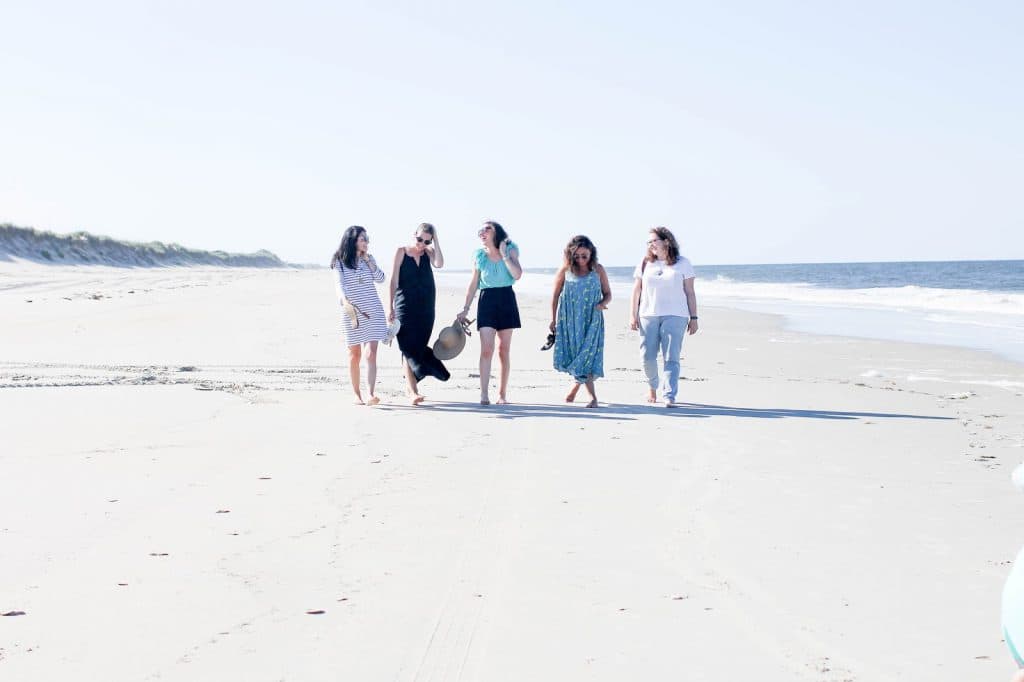 One of the cooler things you can do on the beach is drive along Hatteras National Seashore. This is one of the beaches that is open to drive on in the Outer Banks and is perfectly nestled between large dunes and the coastline. It is a perfect spot to park your car, build a fire, and camp out for the night. Pile all your friends in the back of a truck and coast!
Bodie Island Lighthouse.
This landmark provided some of the best views of the trip. It is a hidden gem in Hatteras county that also has an aura of danger. They only allow a certain number of people up the lighthouse at a time to maintain its structural stability, but it is worth the wait, and the climb. The lighthouse is surrounded by lush greenery that made a great contrast between the stark black and white of the house.
Manteo/Roanoke Island
The Lost Colony.
The Outer Banks is home to one of the longest running theater productions in the country, depicting the story of the Lost Colony. The colony was settled by John White and Sir Walter Raleigh in what is now Manteo, but mysteriously disappeared when a supply expedition returned a couple years later. The only clue was the native word "Croatoan" on a tree. There are many theories on what happened to the colony, but you be the judge after watching this play. They also now serve wine from a vineyard owned by Francis Ford Coppola, who sometimes even attends the shows. Go get some culture by watching the production and supporting local artists, many of who have gone on to star on Broadway.
Helicopter Ride.
Get the best tour from the sky above the OBX with
Coastal Helicopters
.
Hatteras
Horseback Riding.
Ride along the beach of Cape Hatteras via horse to really soak in all of the gorgeous scenery! More details
here
.
Cape Hatteras Lighthouse. Get a workout and a good view by climbing the most iconic lighthouse in the OBX.
Fishing.
There is no shortage of water at the OBX. Whether you want to sit out by the beach and surf fish or take your rod and reel to the sound, you're sure to find somewhere that something is biting. You will have great views of blue water as you wait for the first bite. Head over to
Lone Cedar
for dinner where you can take your fresh catch and have it prepared any way you desire. They also have the best desserts. Make sure to save room for their peanut butter chocolate cake or key lime pie.
Do
you
dare to OBX?! Enter their sweepstakes
right here
and you can win a trip to the Outer Banks!Watch our video:
(Thanks TJ!)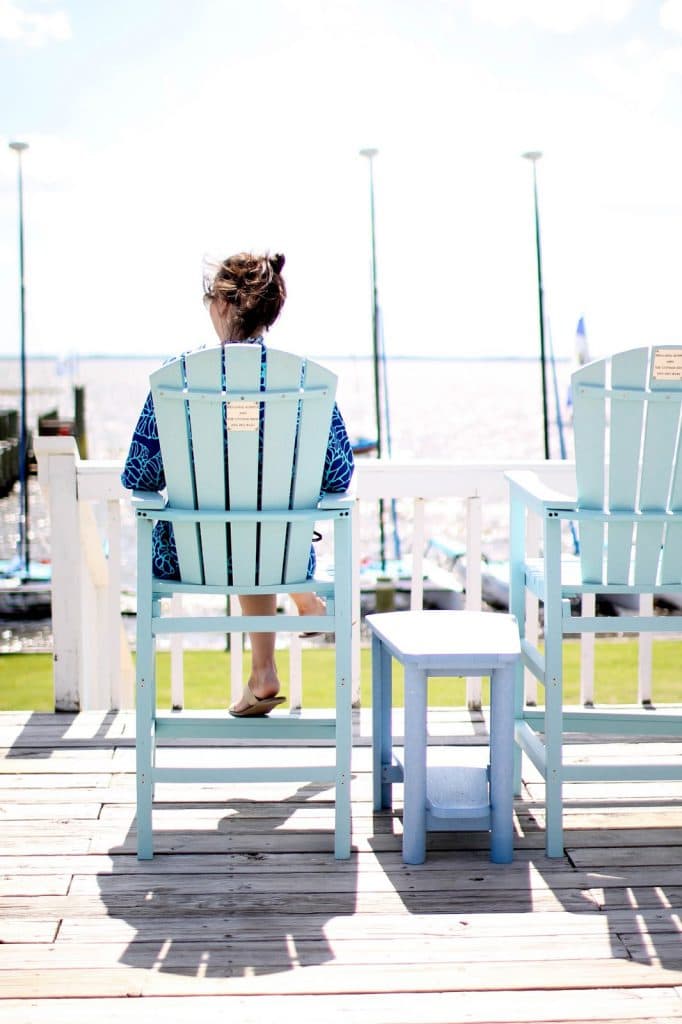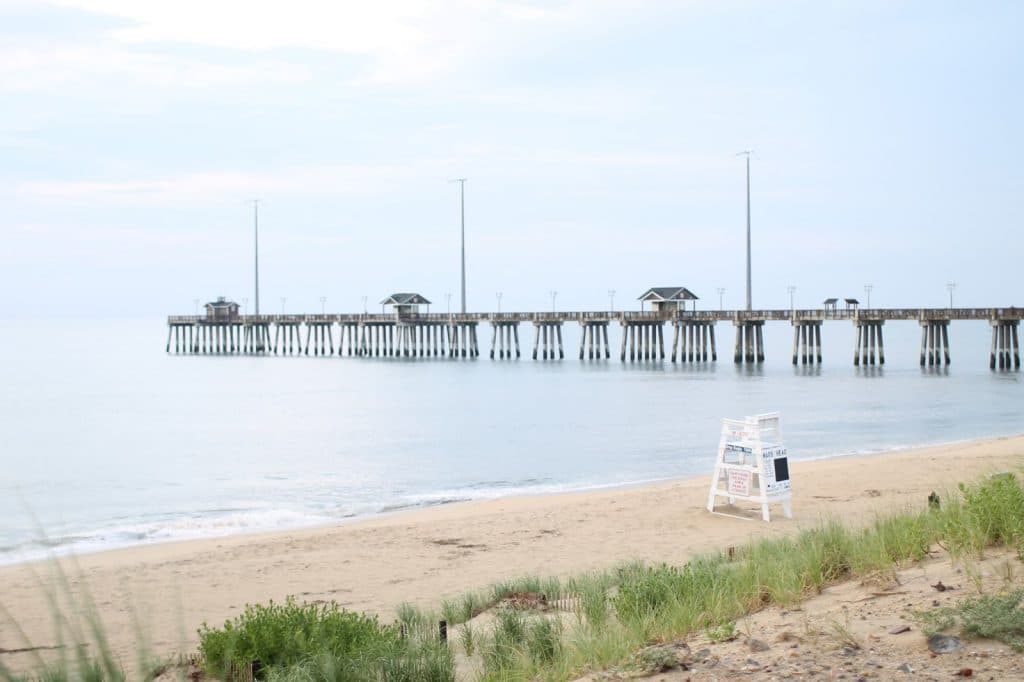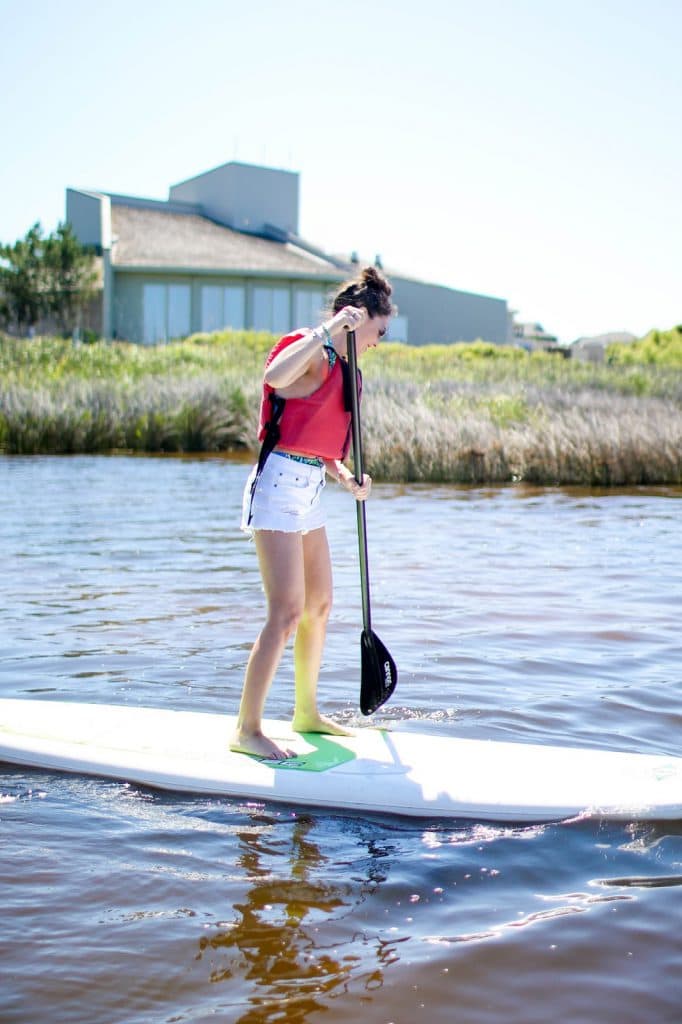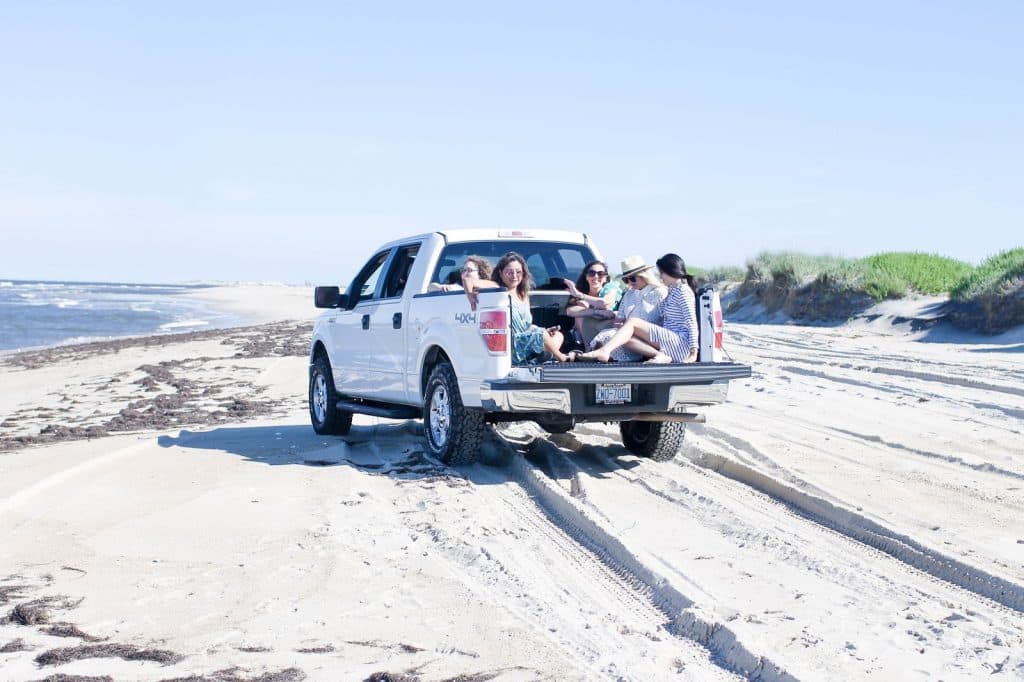 This post is in partnership with The Outer Banks of North Carolina. All opinions are my own.