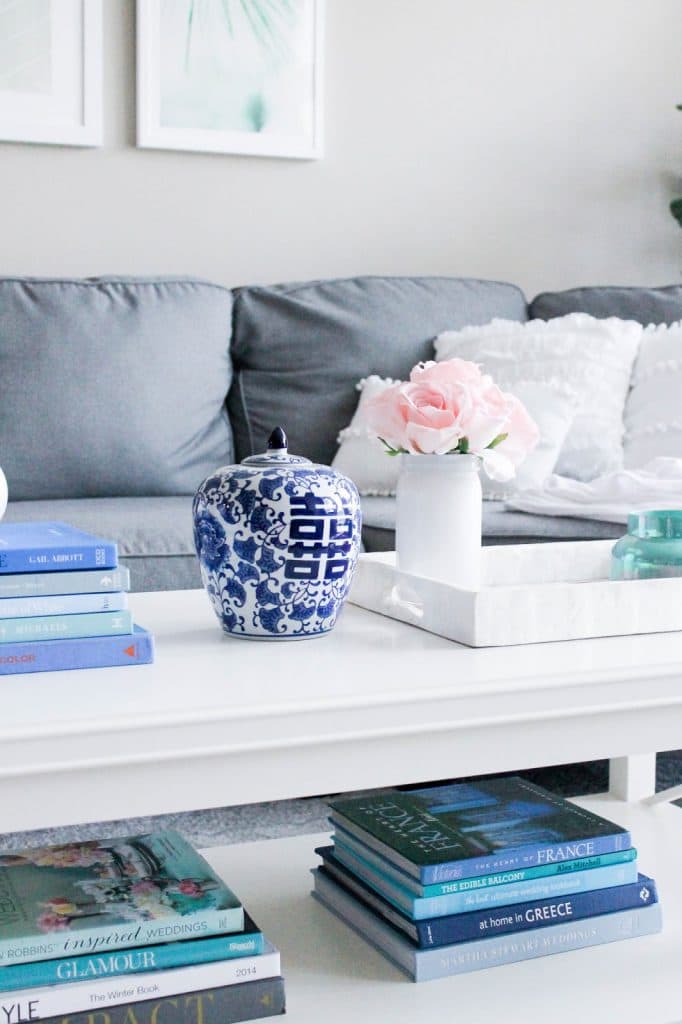 One of my favorite things to do in my free time (what is that?) is decorate my apartment. As much as I love going out to eat, seeing friends, and going to events around town, I will never get tired of a relaxing night at home and a home cooked meal followed by a movie with TJ and Colbie. I've wanted to completely redecorate our living room for quite some time since it never really had a solid theme or color scheme going on. As you look through these photos, you'll see a new gallery wall I created with
Minted
framed art, a whole lot of white and grey, with a bunch of pops of blue.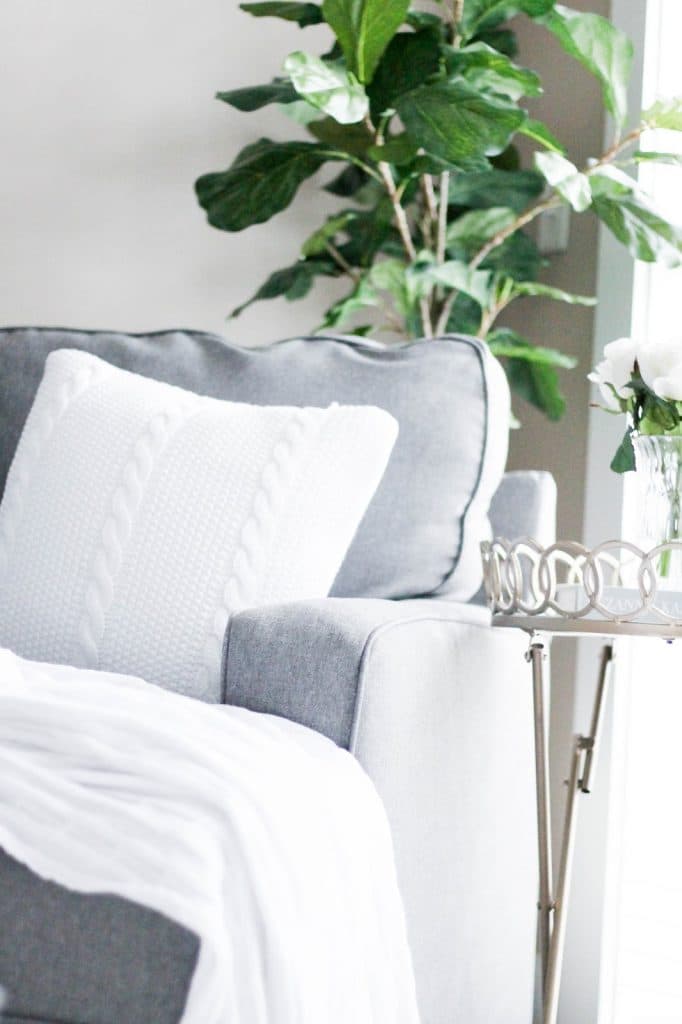 As I was trying to create an image in my head of what I wanted to hang on the wall above the couch, I thought about a few options: 1. 3 huge pieces of art work in a line, 2. all black and white photos in huge square frames with two rows of three, or 3. a gallery wall of various artwork that inspired me. While browsing the options that
Minted
offered, I immediately went with option 3 and began selecting prints that each spoke to my nature-loving soul! Water, pines, beaches, and flowers in soft colors to match the grey and white decor became the theme of this gallery wall.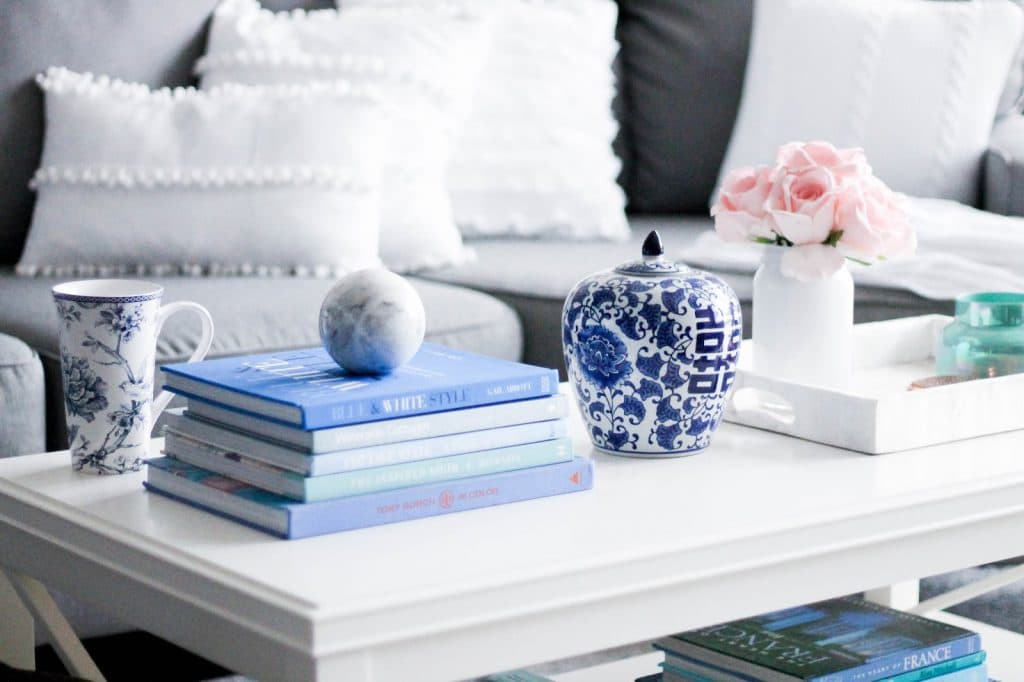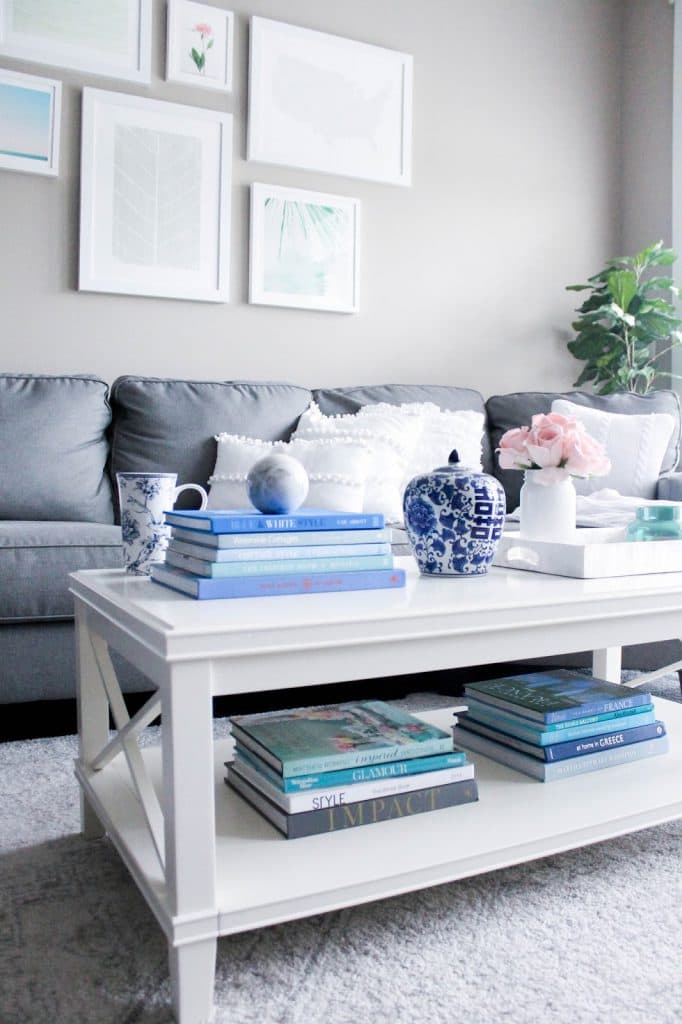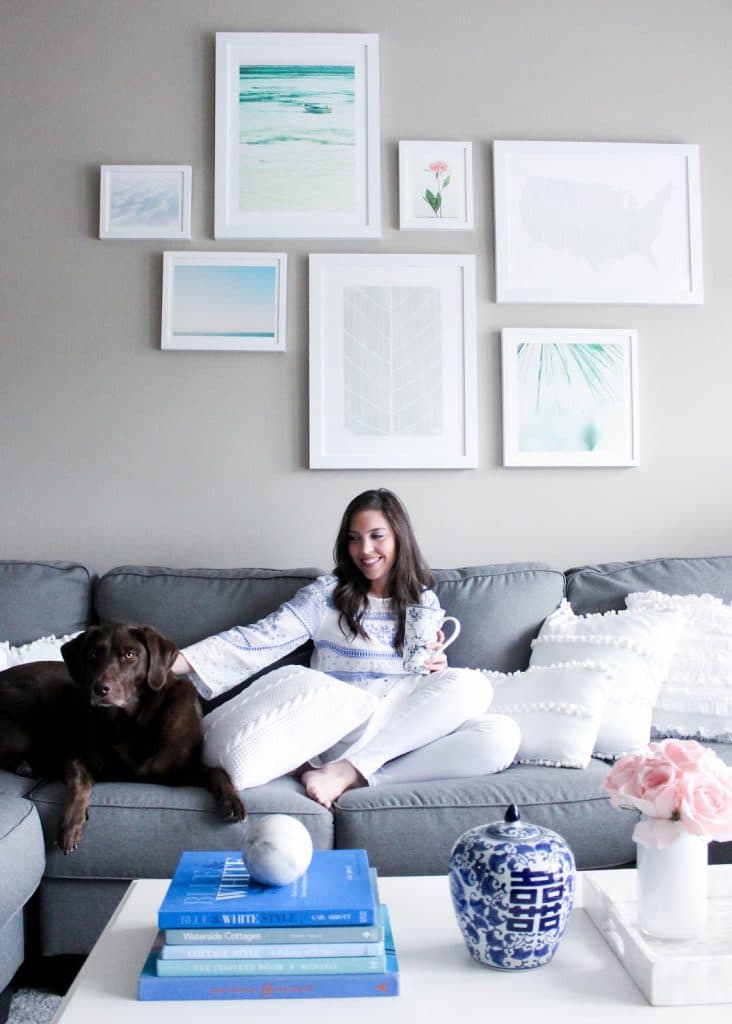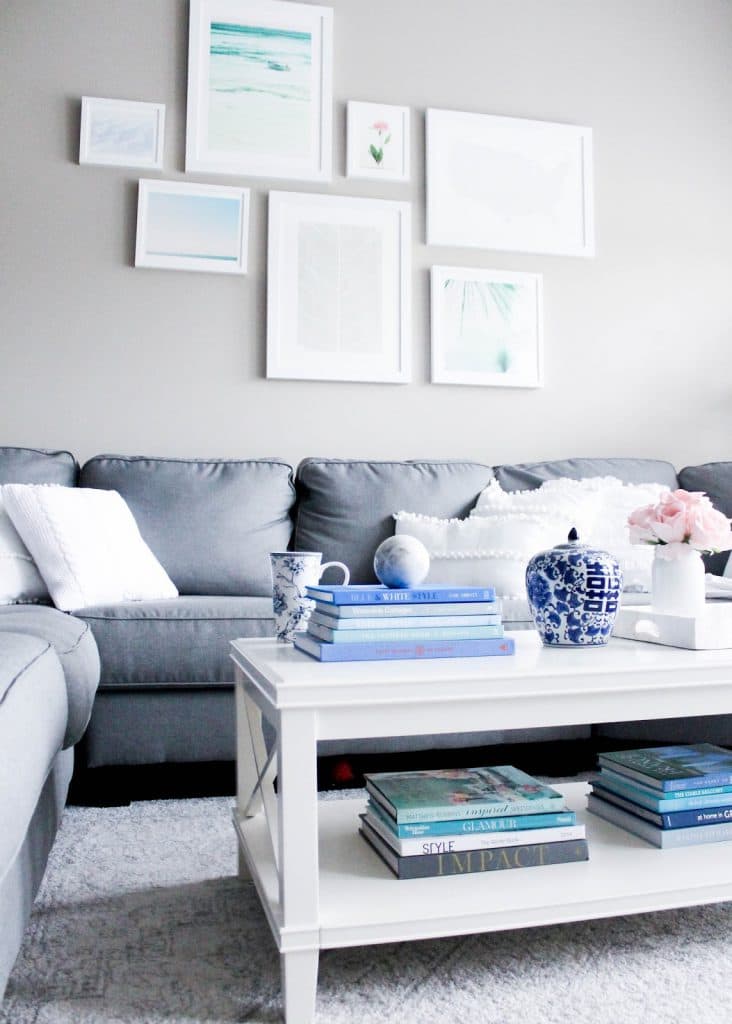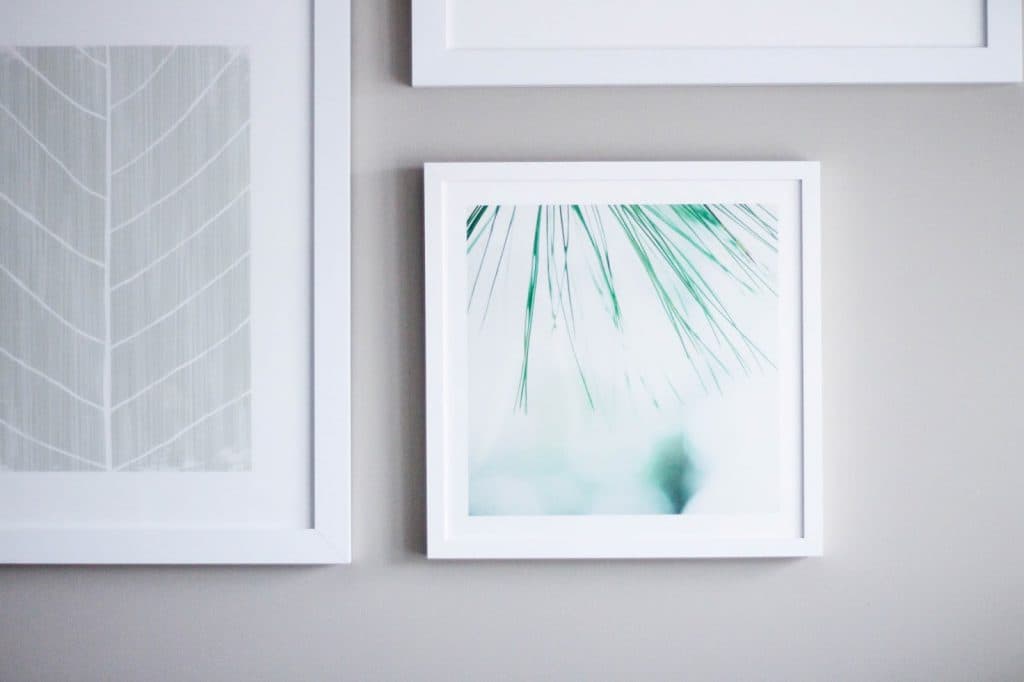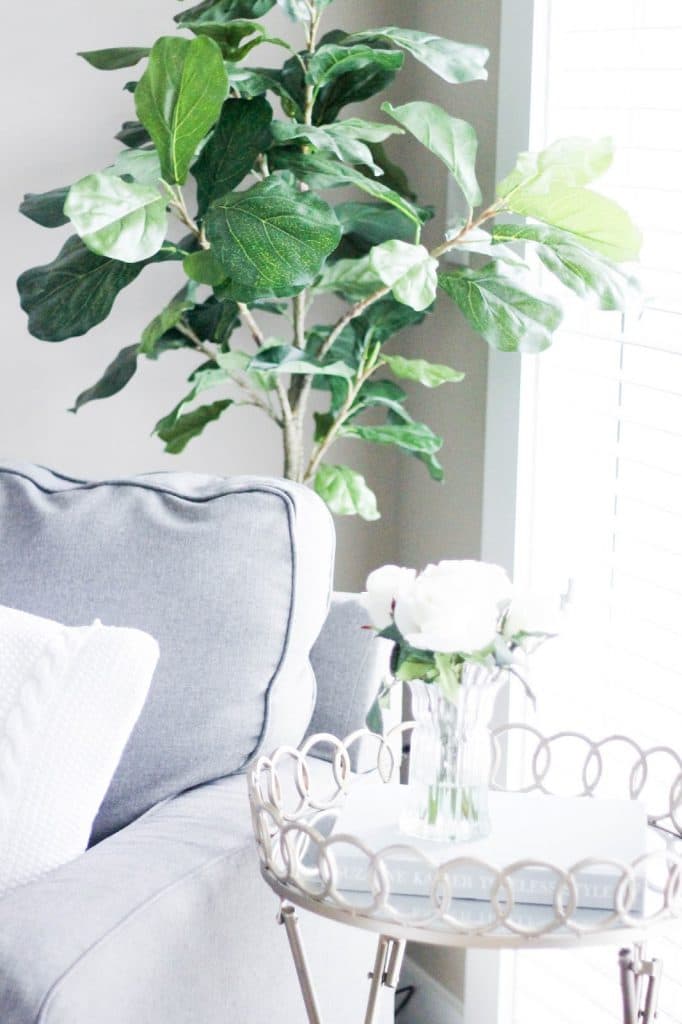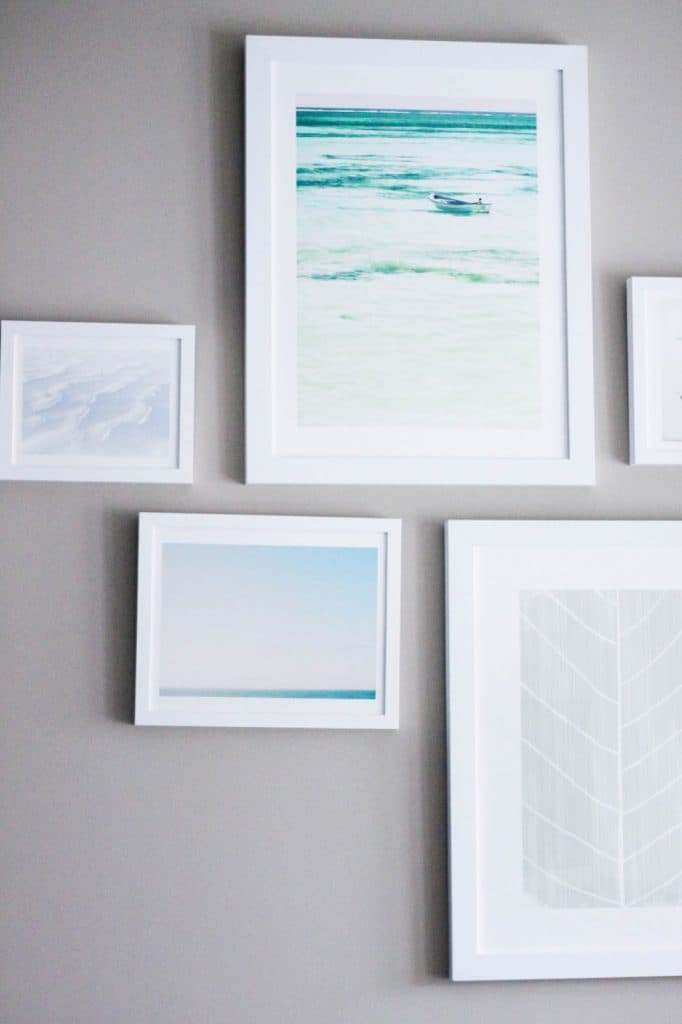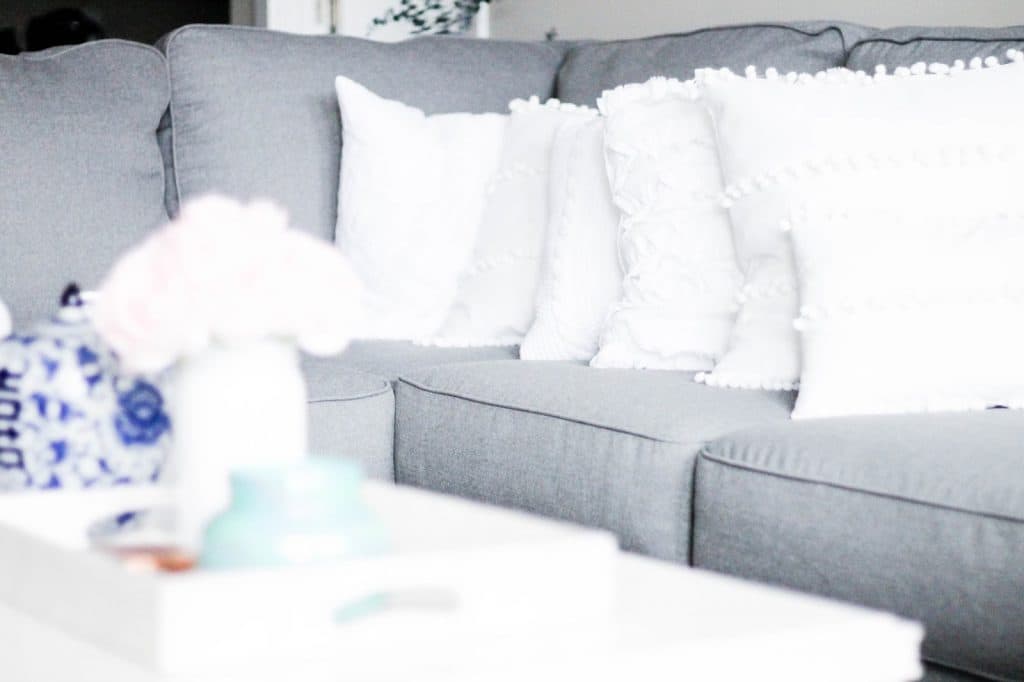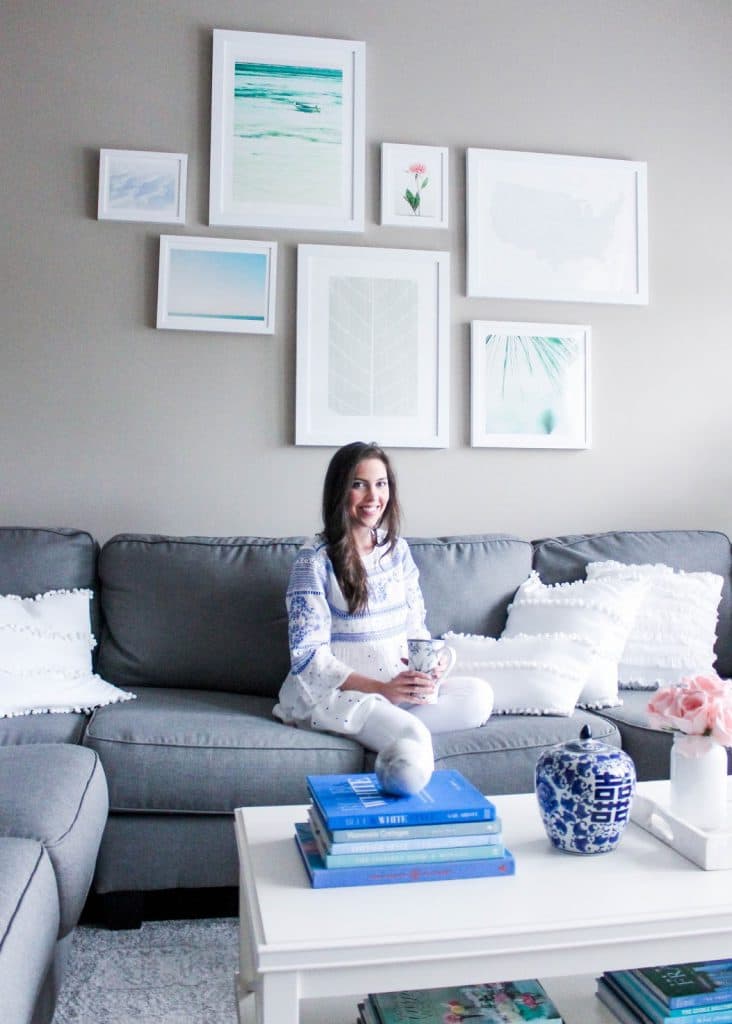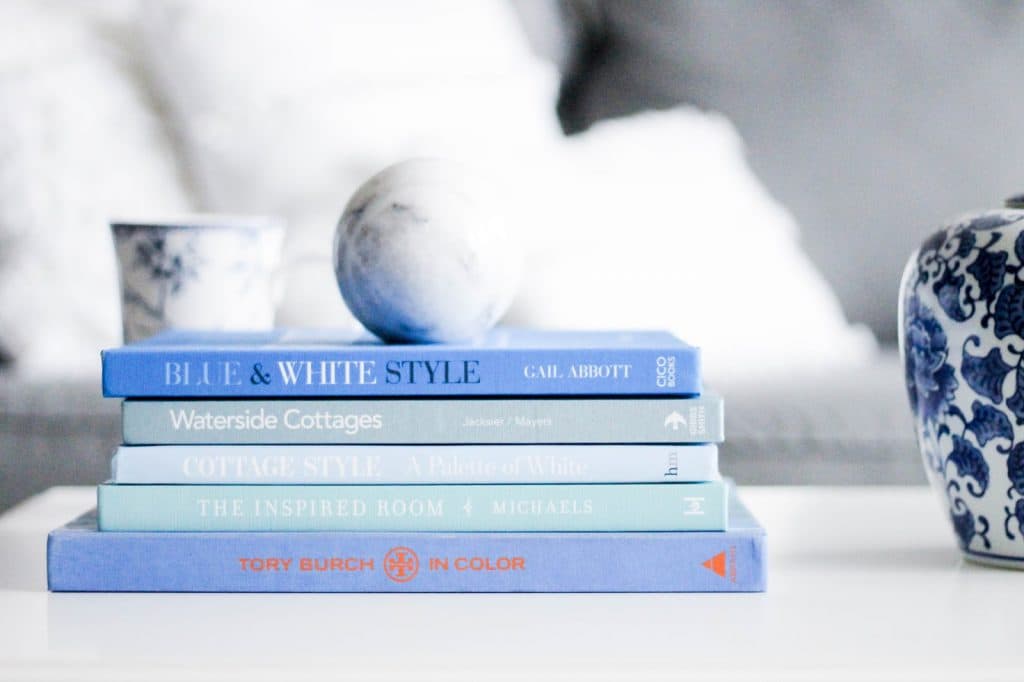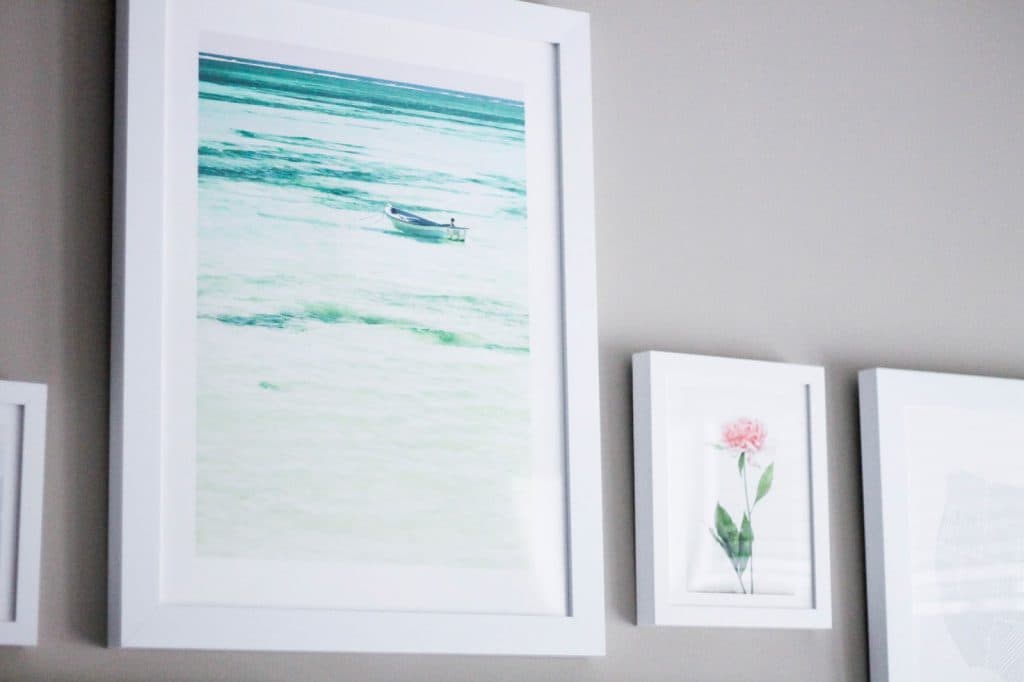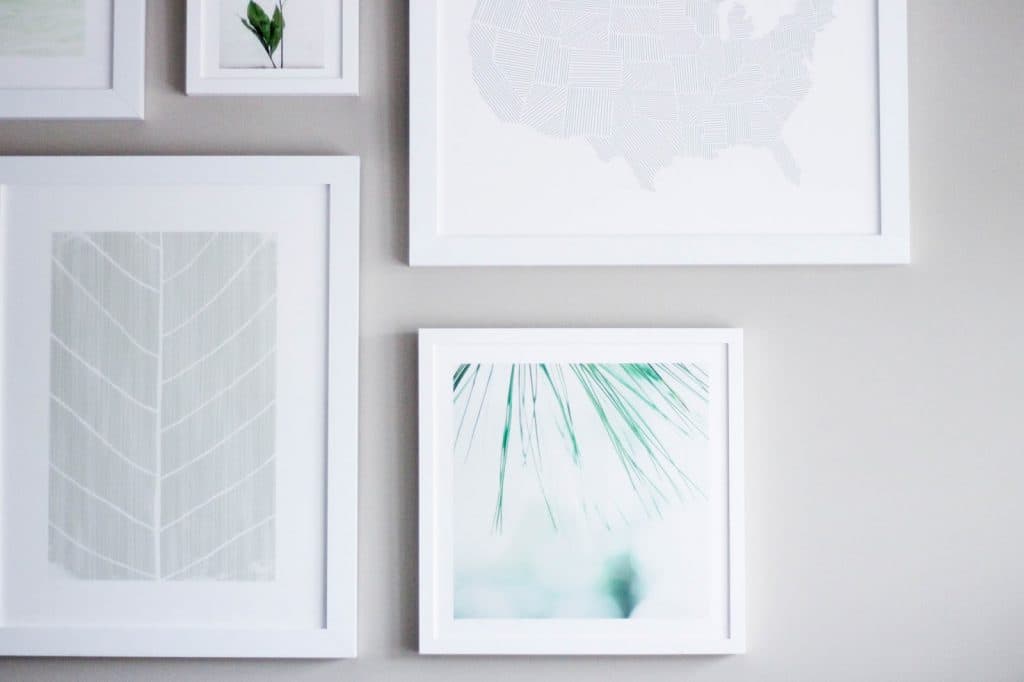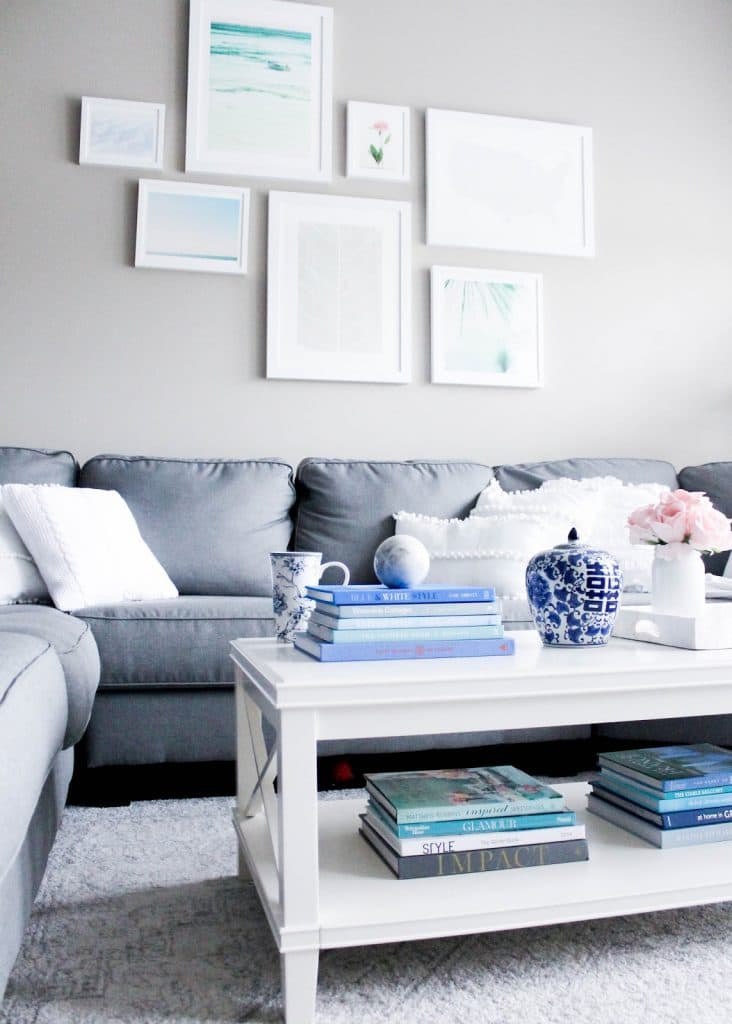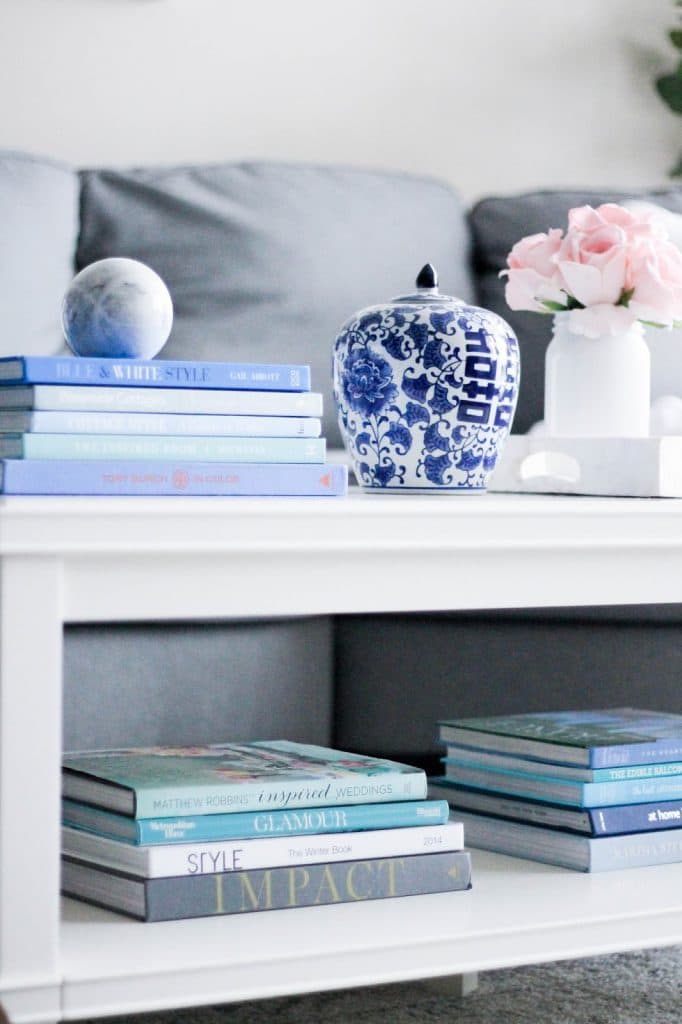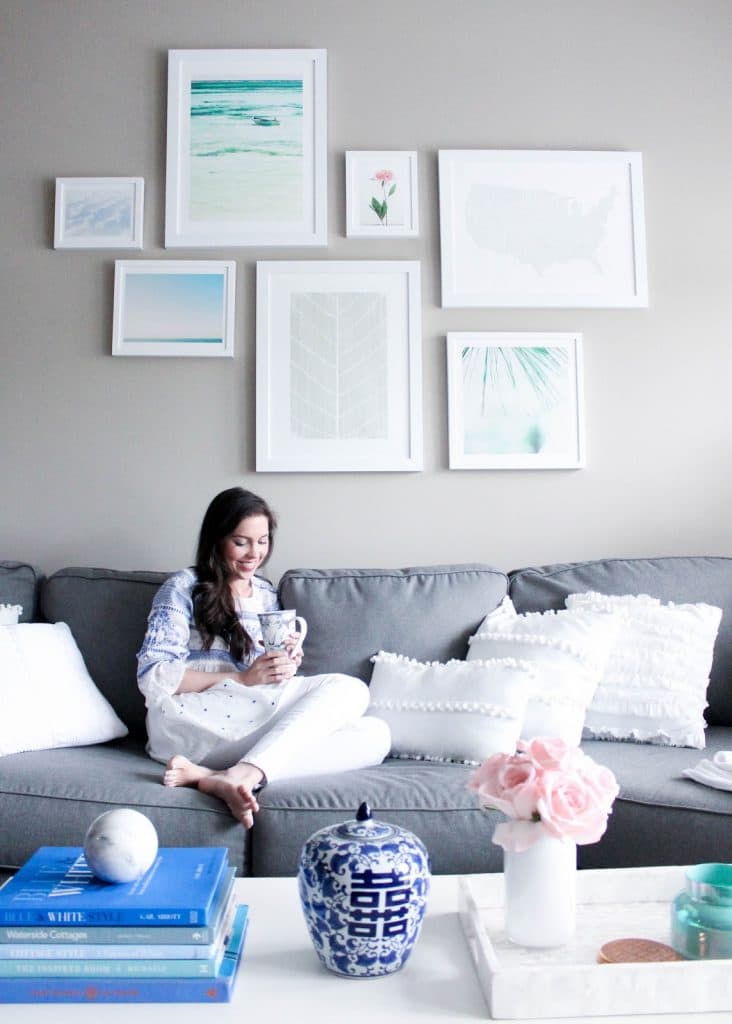 Framed Art:
Books:
The next apartment project will be making a little tiny (and I mean, tiny!) dining room area. We have an island with stools in the kitchen but no dining area currently. What are some of your favorite places to buy home decor? Leave a note in the comments!
I hope y'all have a great weekend! I'm headed on an 11 hour long road trip this morning at 3:00am. Follow along on snapchat (shelbslv) to see where we're going. Hint: It's a little chillier than NC!
xo, Shelby
Follow along with PITP on: