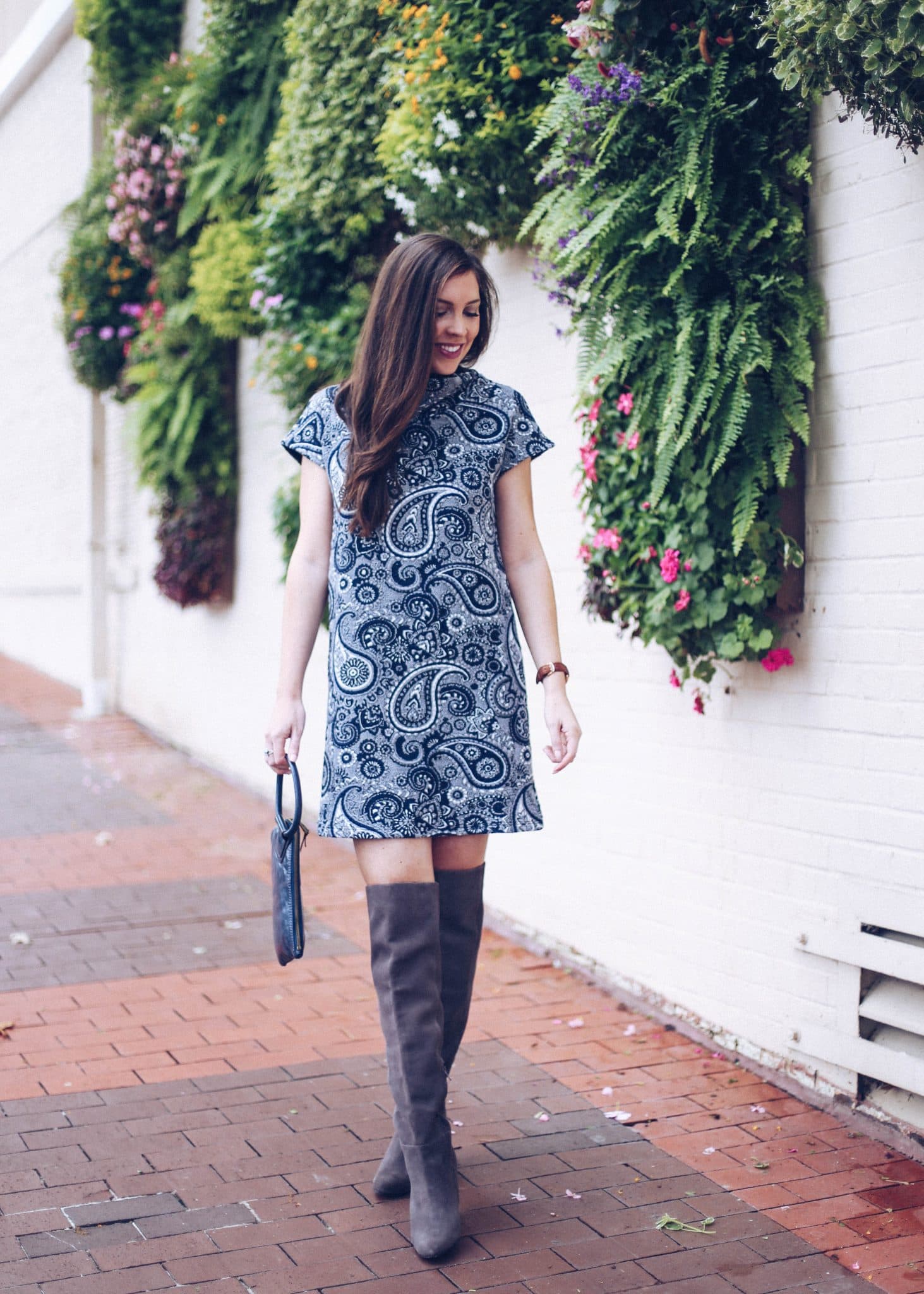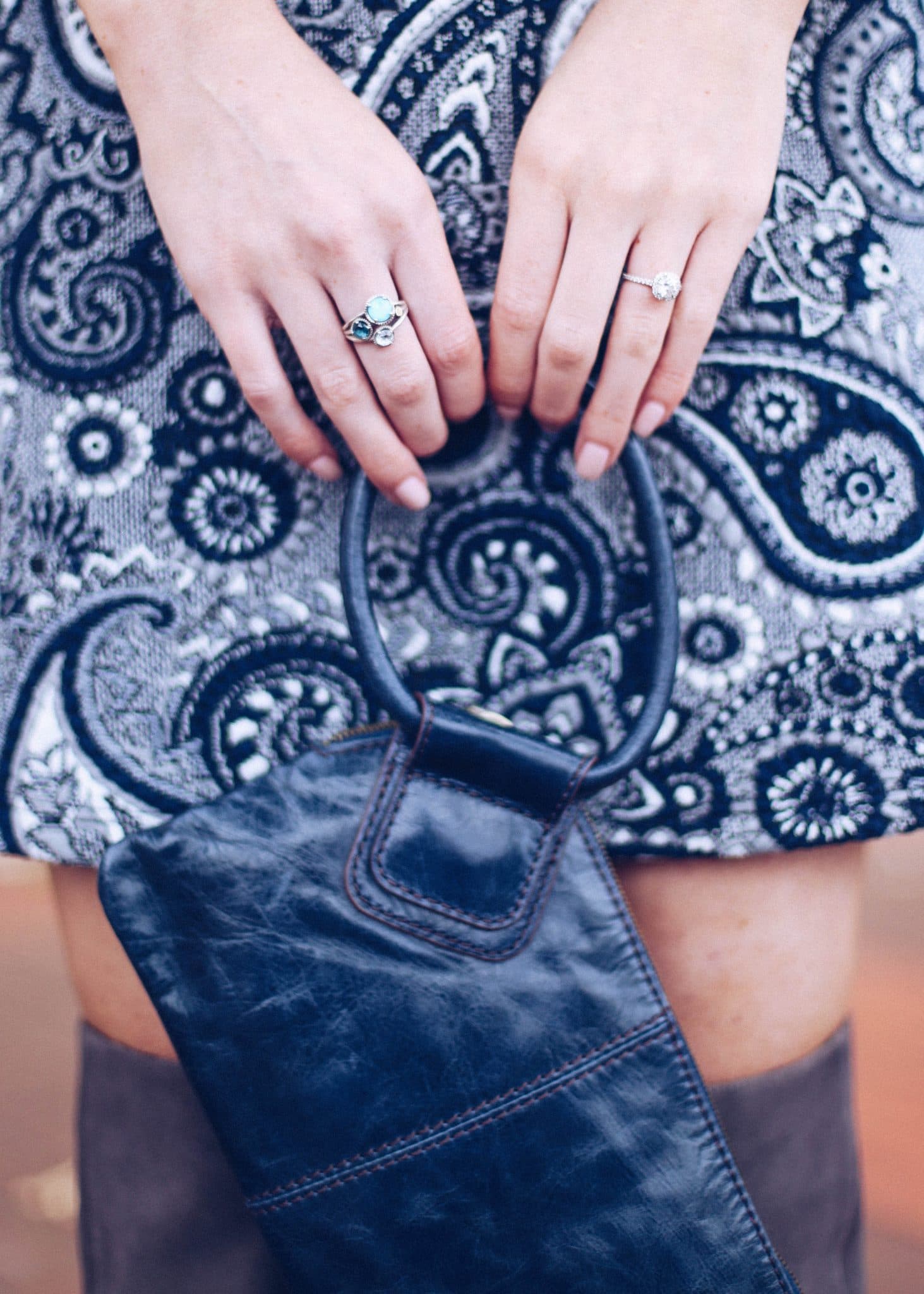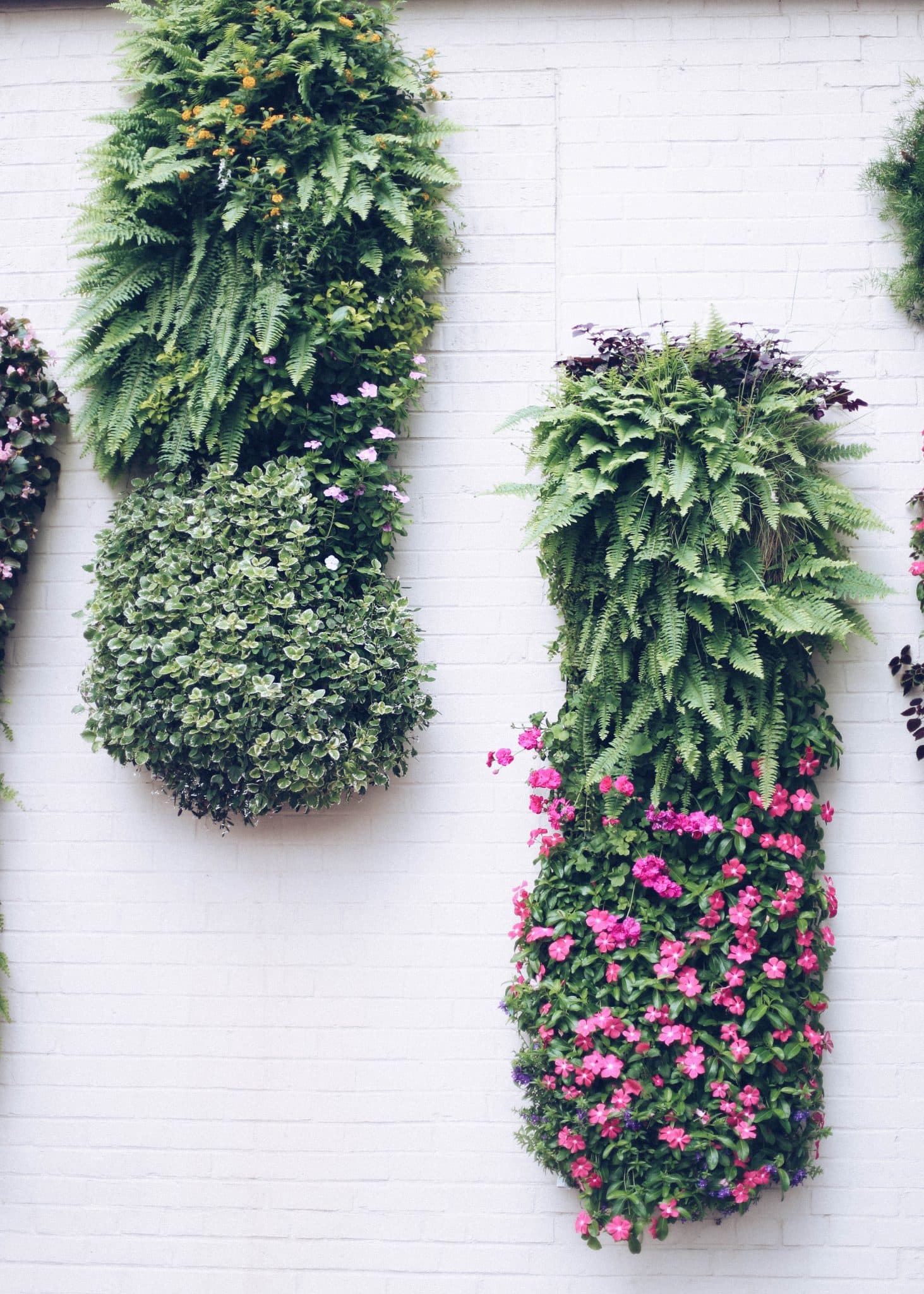 I've always loved dresses no matter what time of the year! If I see a dress that catches my eye, it is normally either because of the texture of the material or the neckline. Although those two factors are quite random, they are always the first thing I notice about any dress. When I first saw this blue paisley shift dress at Certain Things in Cameron Village, I immediately took it to the fitting room to see if it would fit. I loved the unique collar and the thicker, more fall-like texture of the fabric. I paired it with a leather Hobo clutch as well as a couple of my everyday rings from Bailey's Fine Jewelry. I can already picture how great this dress would look with tights and booties once it gets cooler.
Anyone from Raleigh knows how great of a shopping destination Cameron Village is whether you're looking for an outfit to wear to an event, a gift for a friend or loved one, a bite to eat, or even a great workout class! That is why I am so excited to partner with them this fall to bring you some style tips, fall outfit finds, holiday gift ideas, and more! With Cameron Village being right beside where I went to school, I've spent a fair amount of time in all of their boutiques, restaurants, and everything else they offer. Stay tuned each week this fall for a fun #CVTrendReport!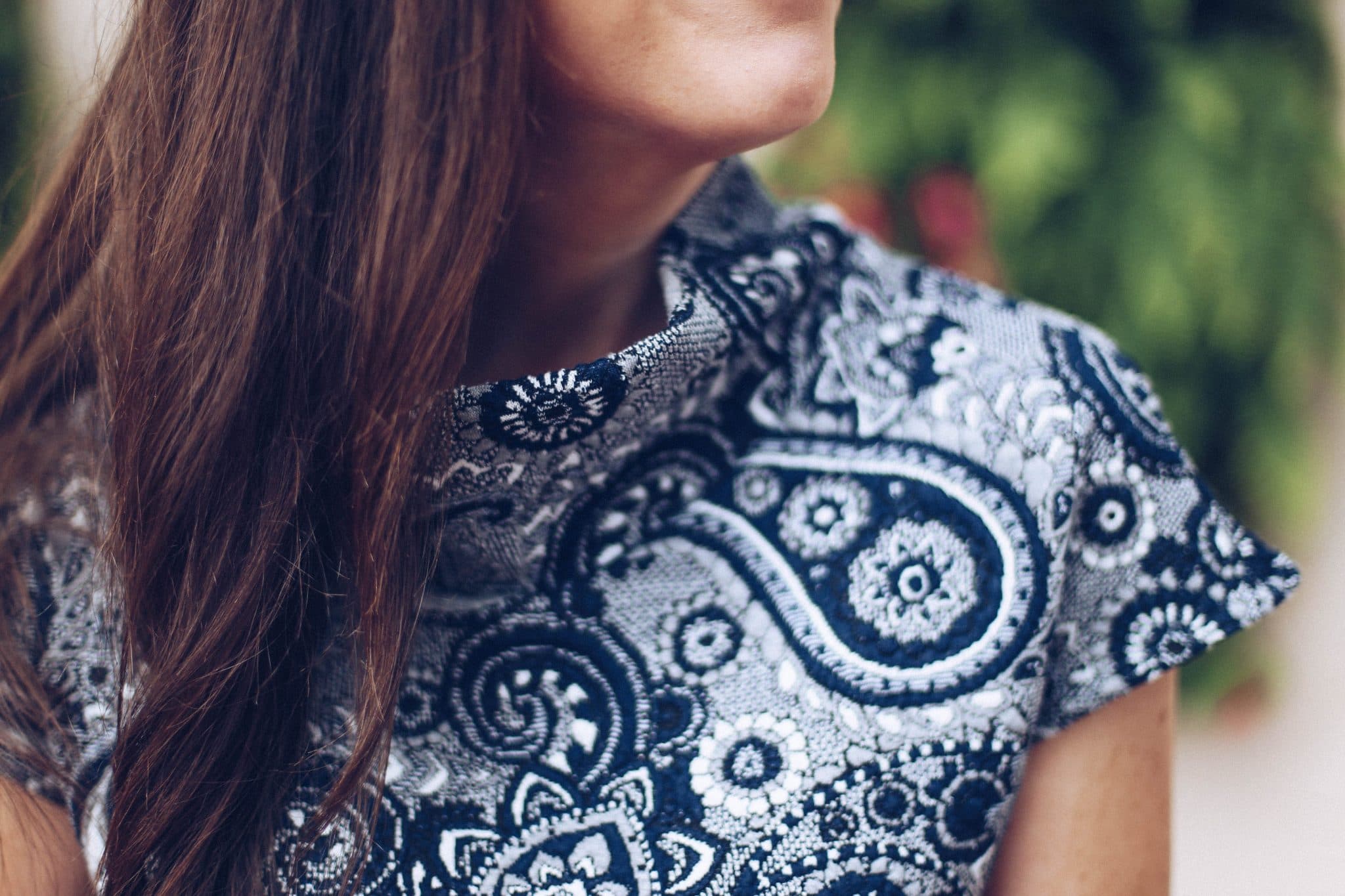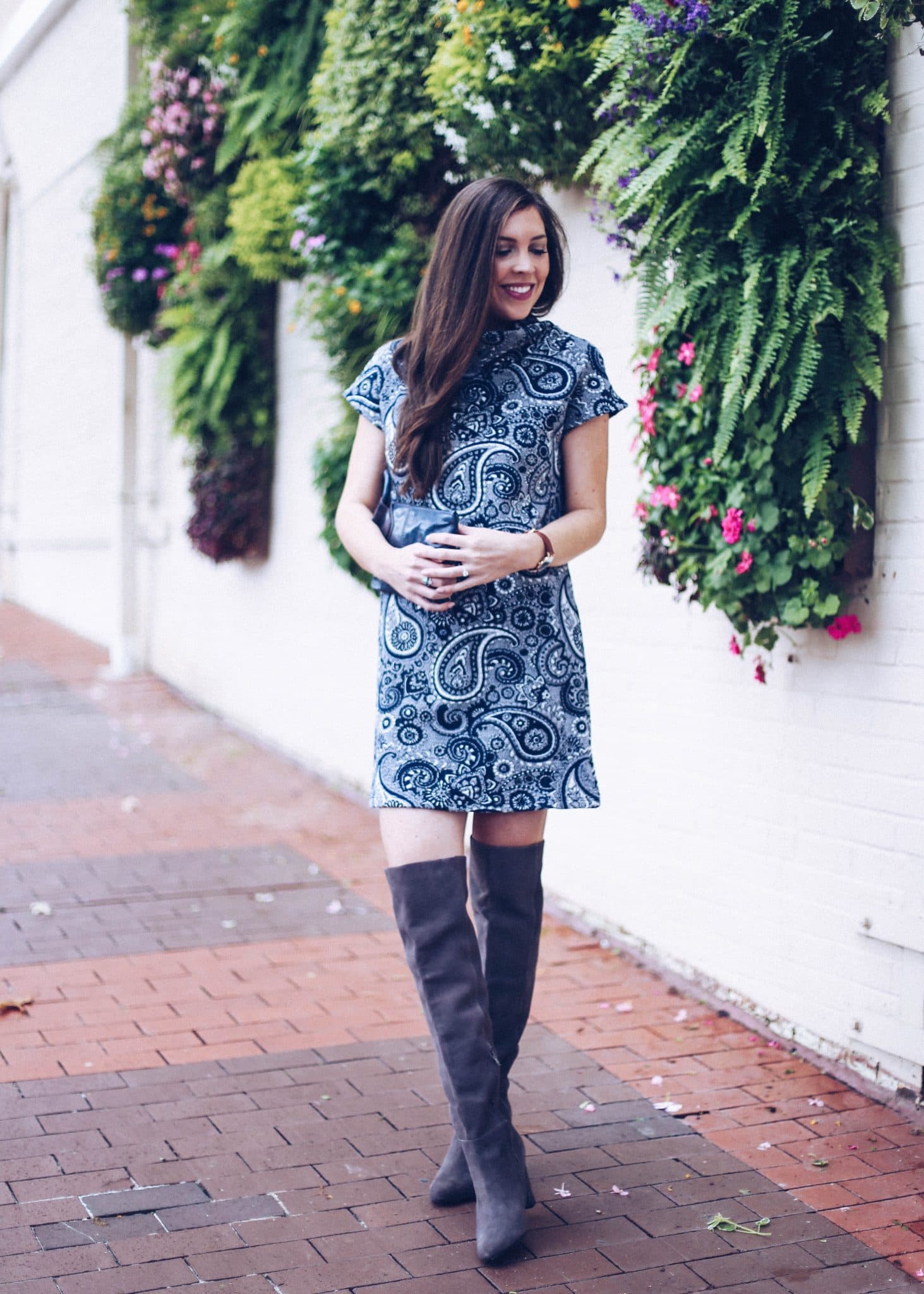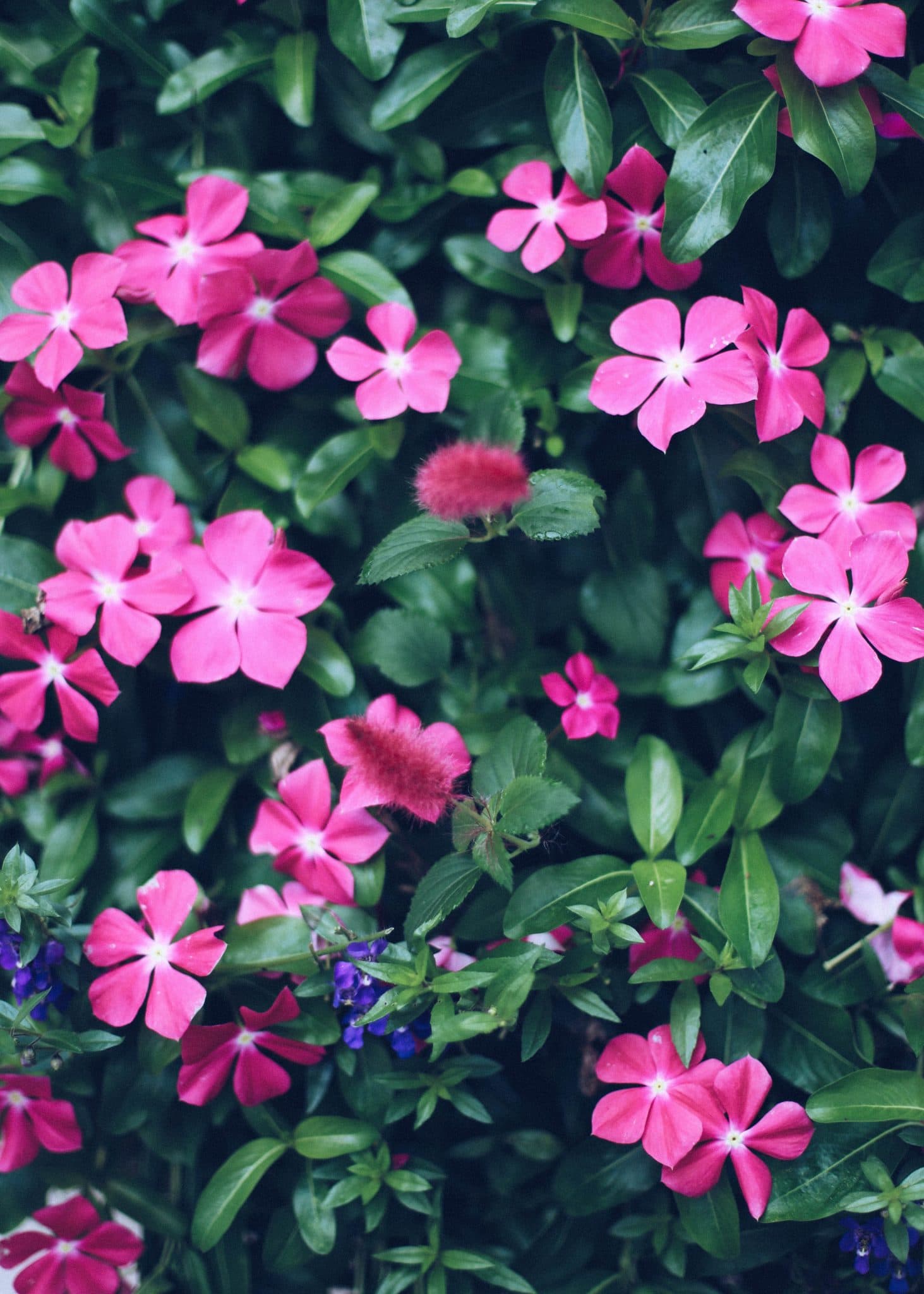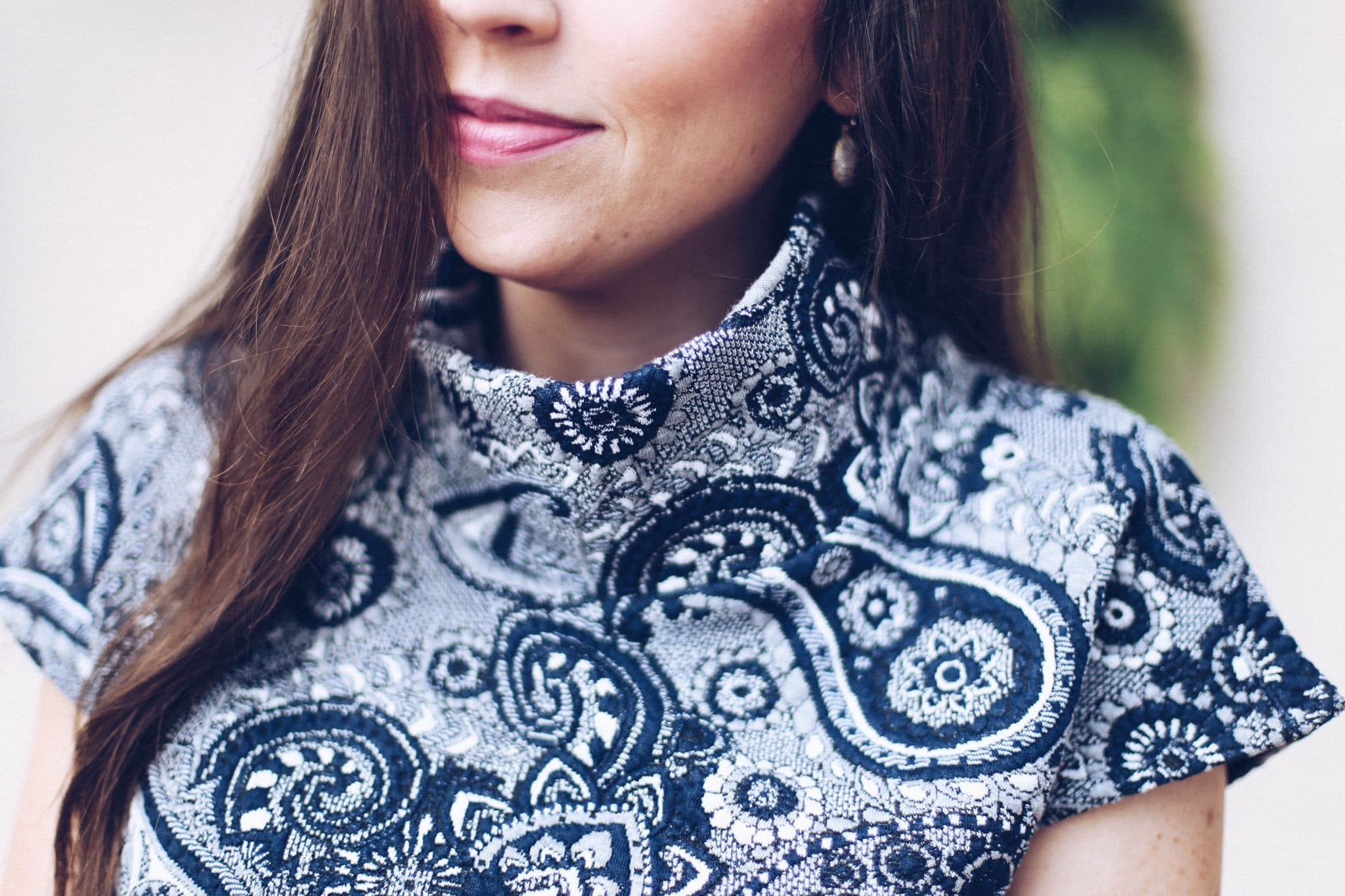 I hope you all had a great weekend! We had the most beautiful weather and quite the busy couple of days. We went to an NC State football game Saturday, tailgated with some of our favorite people, went to our other best friends' baby shower, visited with TJ's family, all while also watching a 15 year old pug (long story). Anyways, I am looking forward to a new week and the first week of October!
XO, Shelby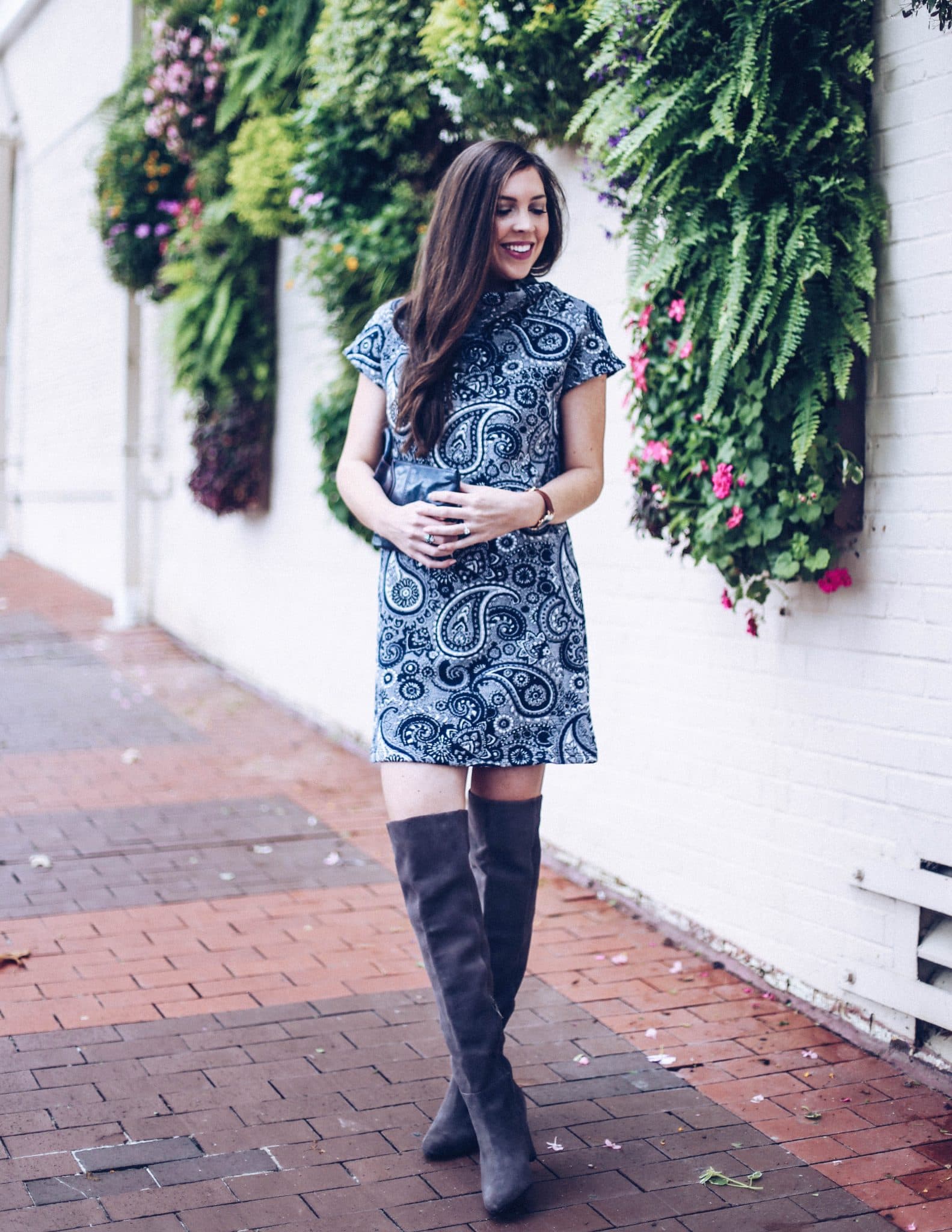 Thank you to Cameron Village for sponsoring this post.