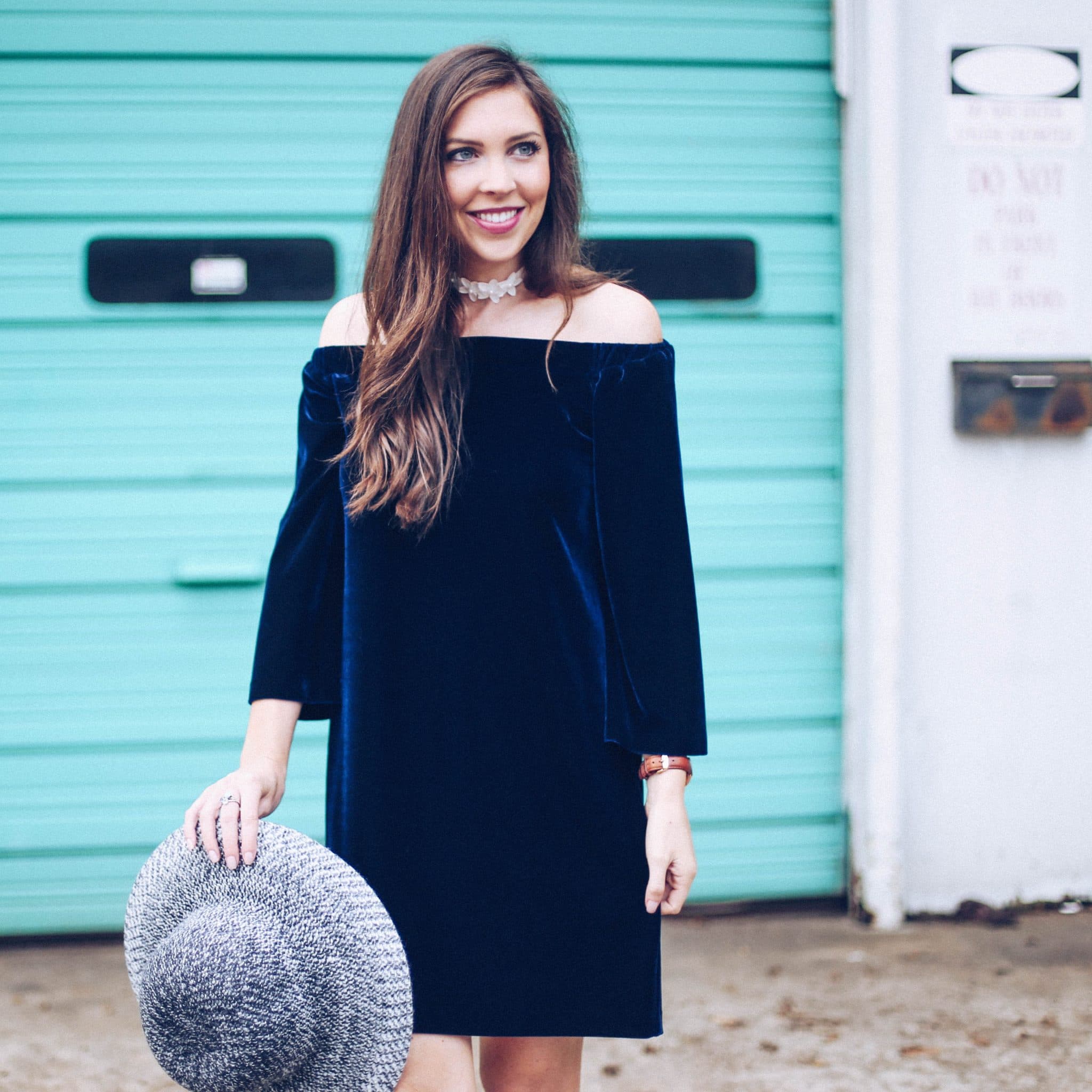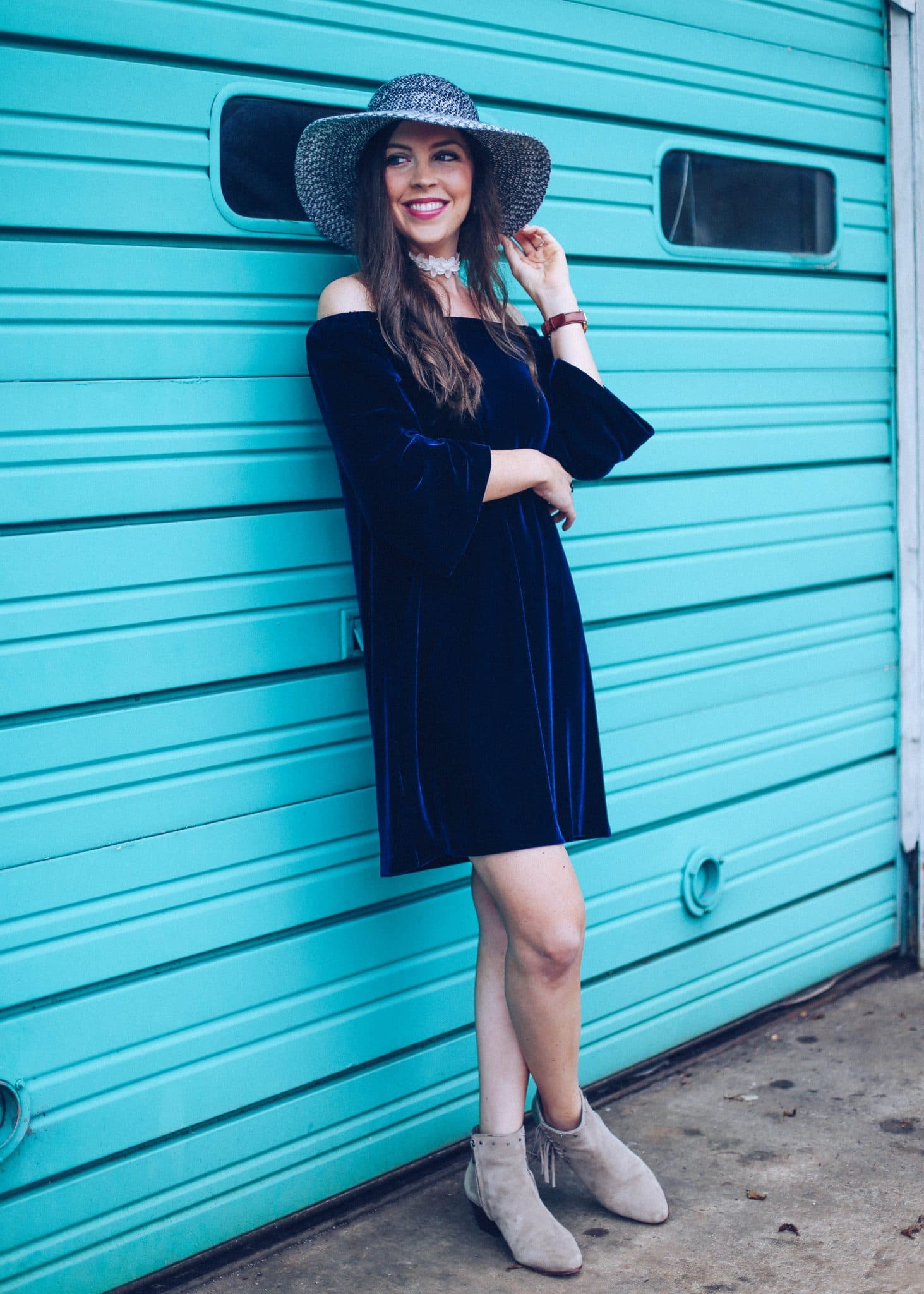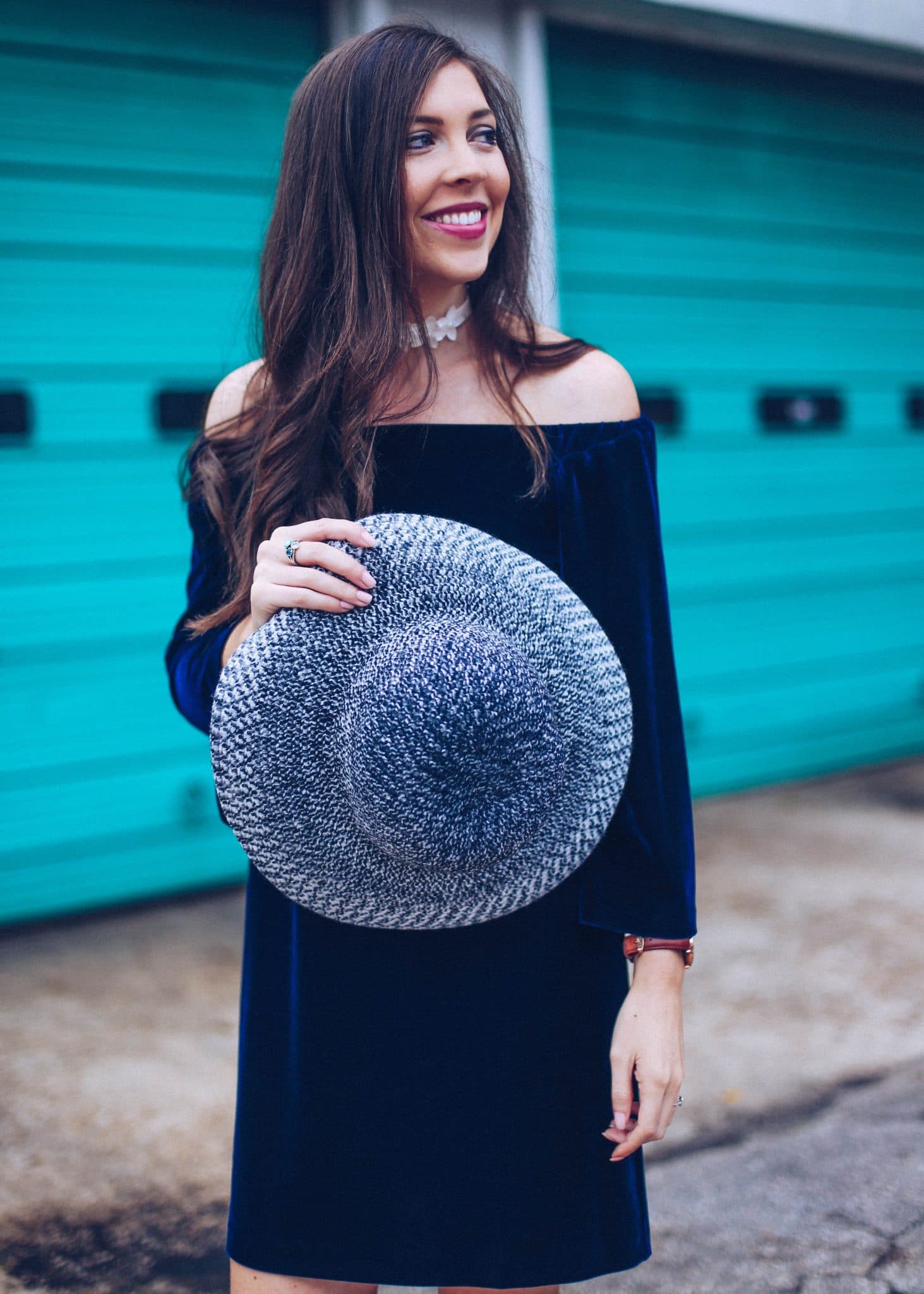 Fall is always the best time to try out new trends and there are quite a few trends I am loving this season! Velvet everything and choker necklaces are a couple that come to mind and, today, I've put together a fun outfit incorporating both of those. This Donna Morgan velvet dress in navy can be dressed up with a pair of heels or dressed more casually with some fall booties and a hat, which is always a plus! How gorgeous is the deep navy color?! About the choker trend… I think I am officially a fan. Black ones might not be the best option for me (trying to avoid looking gothic) but there are some beautiful and unique ones available like this white floral one or these casual jersey knit ones!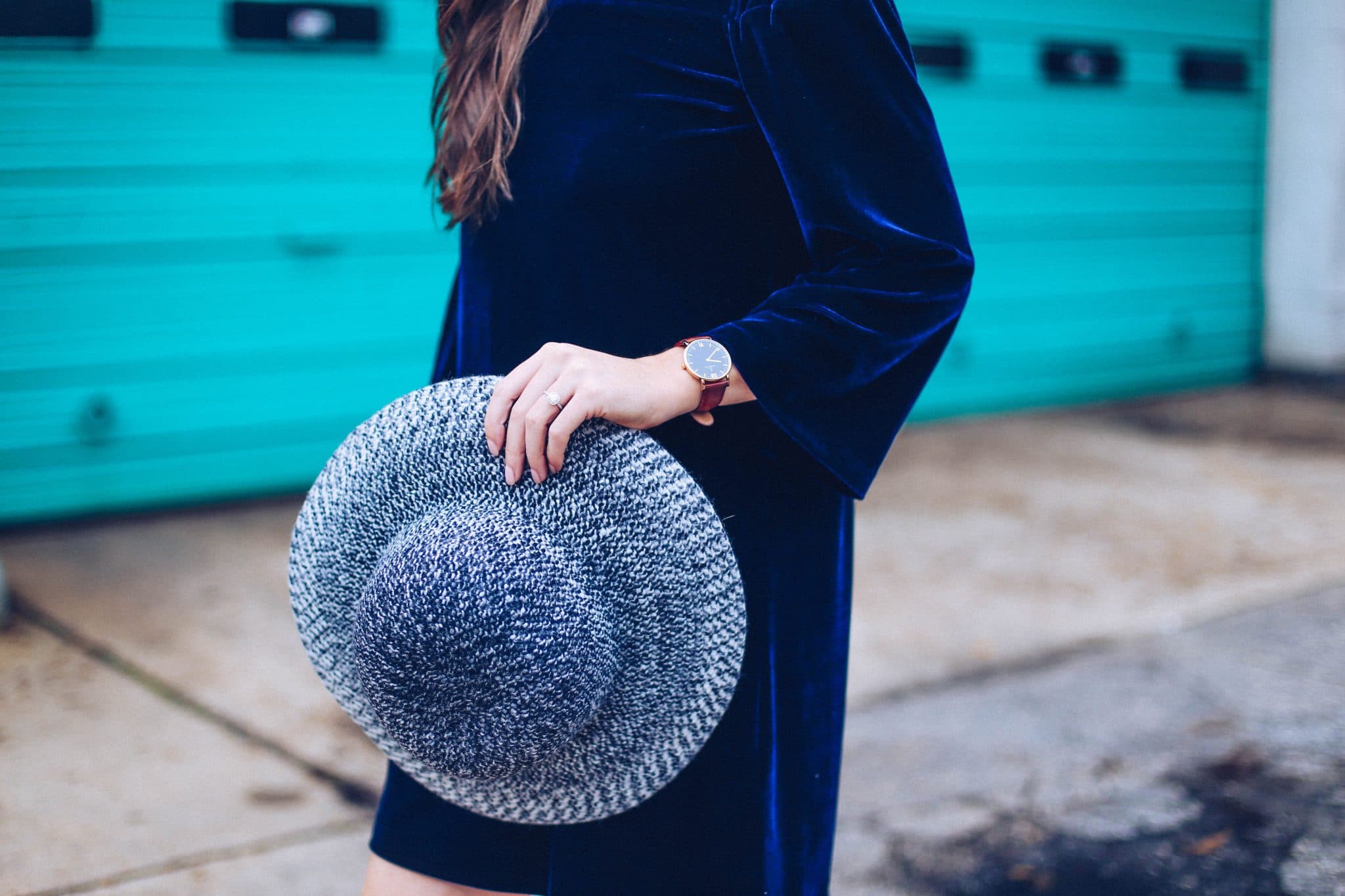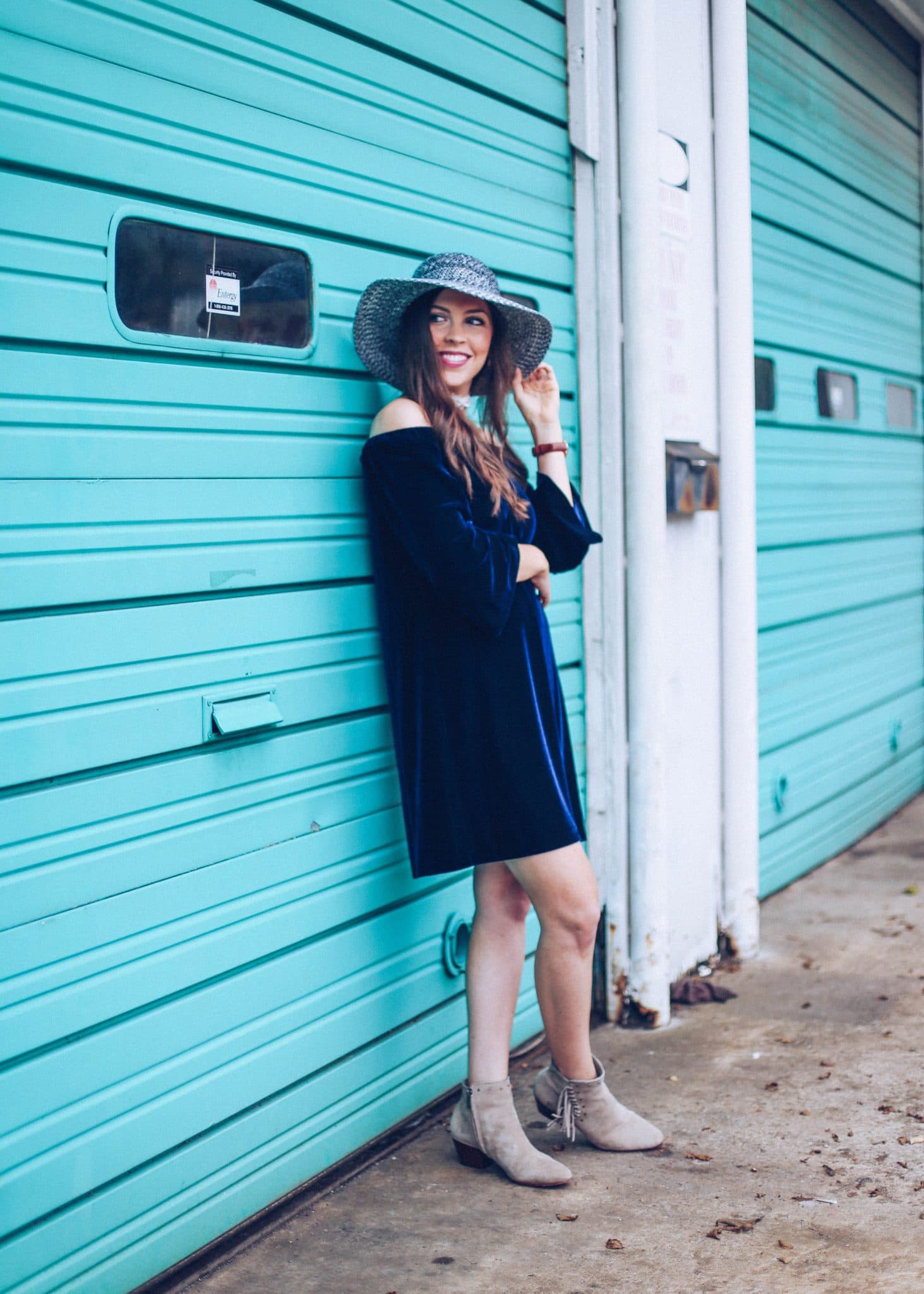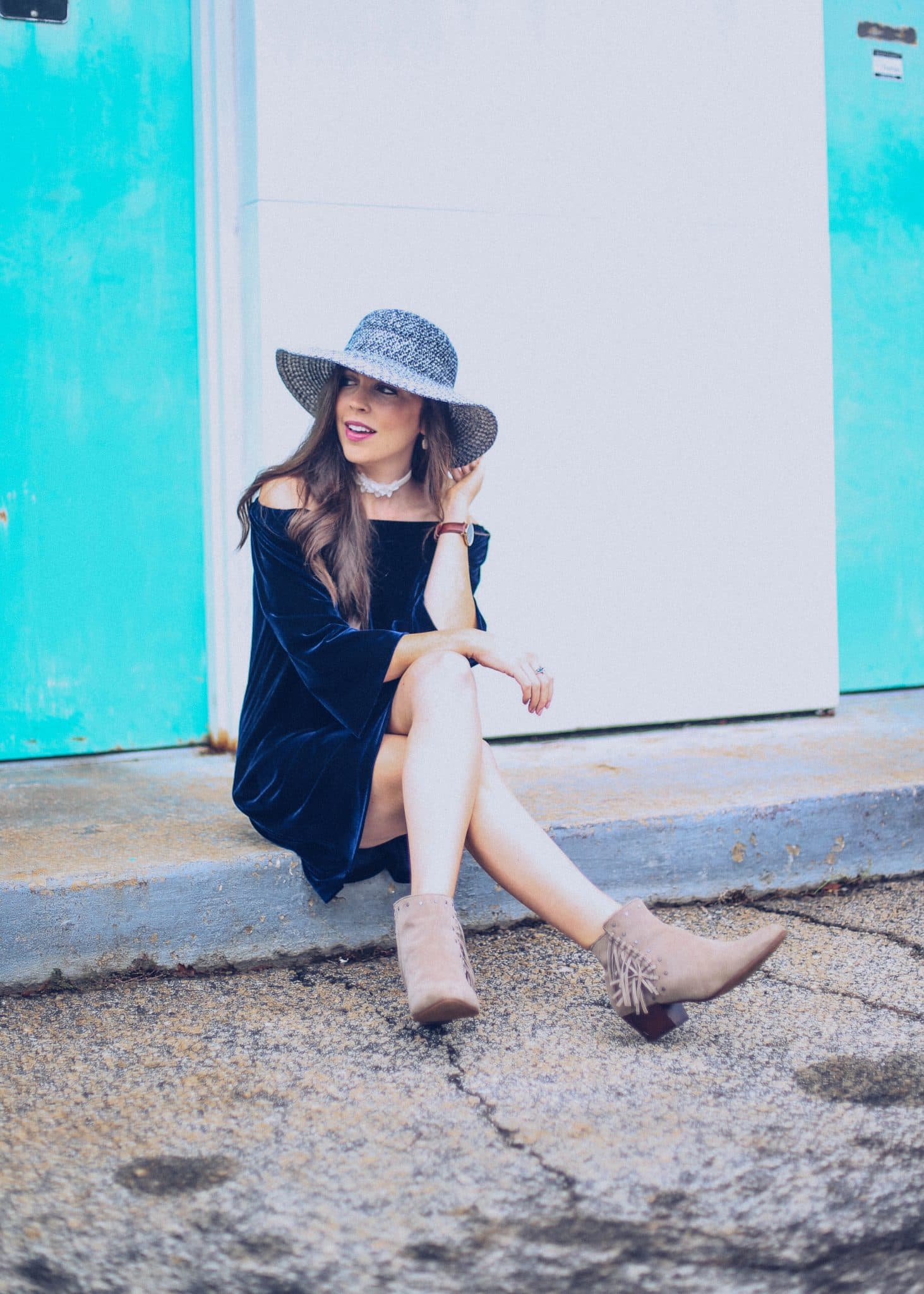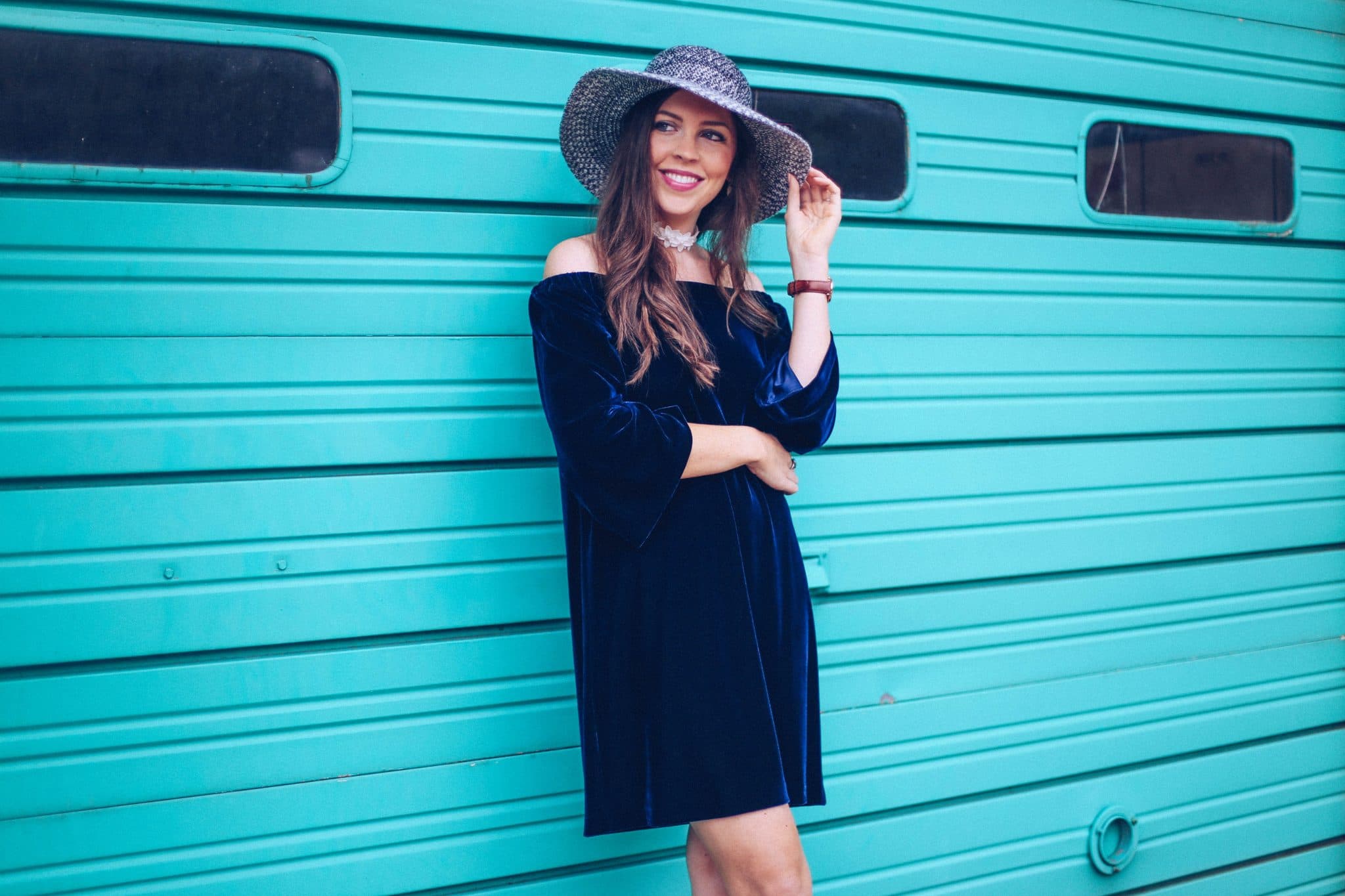 *For sizing info, I'm wearing a US 2 in this velvet dress.
I'm excited we're half-way through the week already! Woo! As always, thanks for stopping by today! Any of you all love velvet as much as I do? I posted about a similar dress last winter… you can check it out here.
xo, Shelby