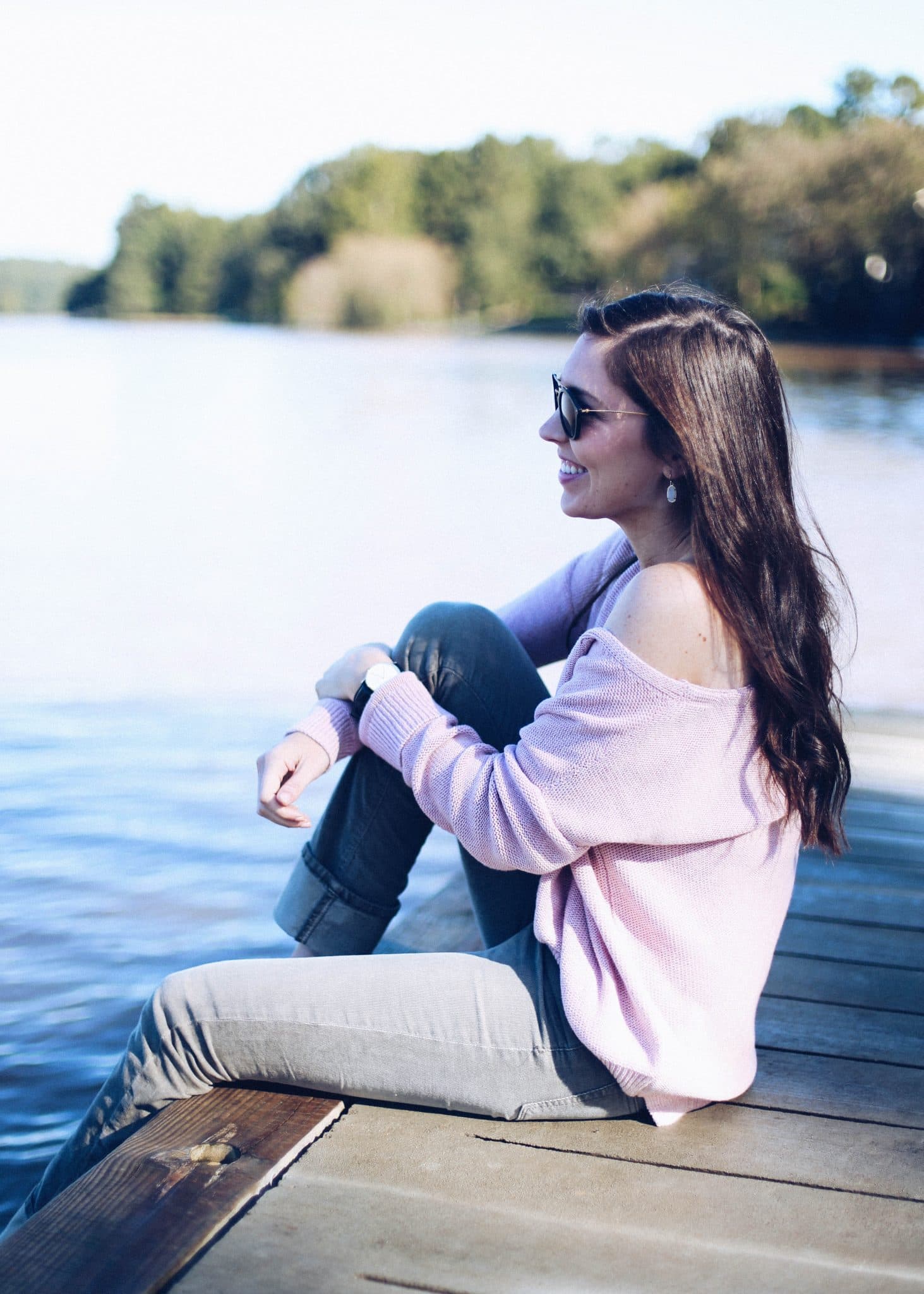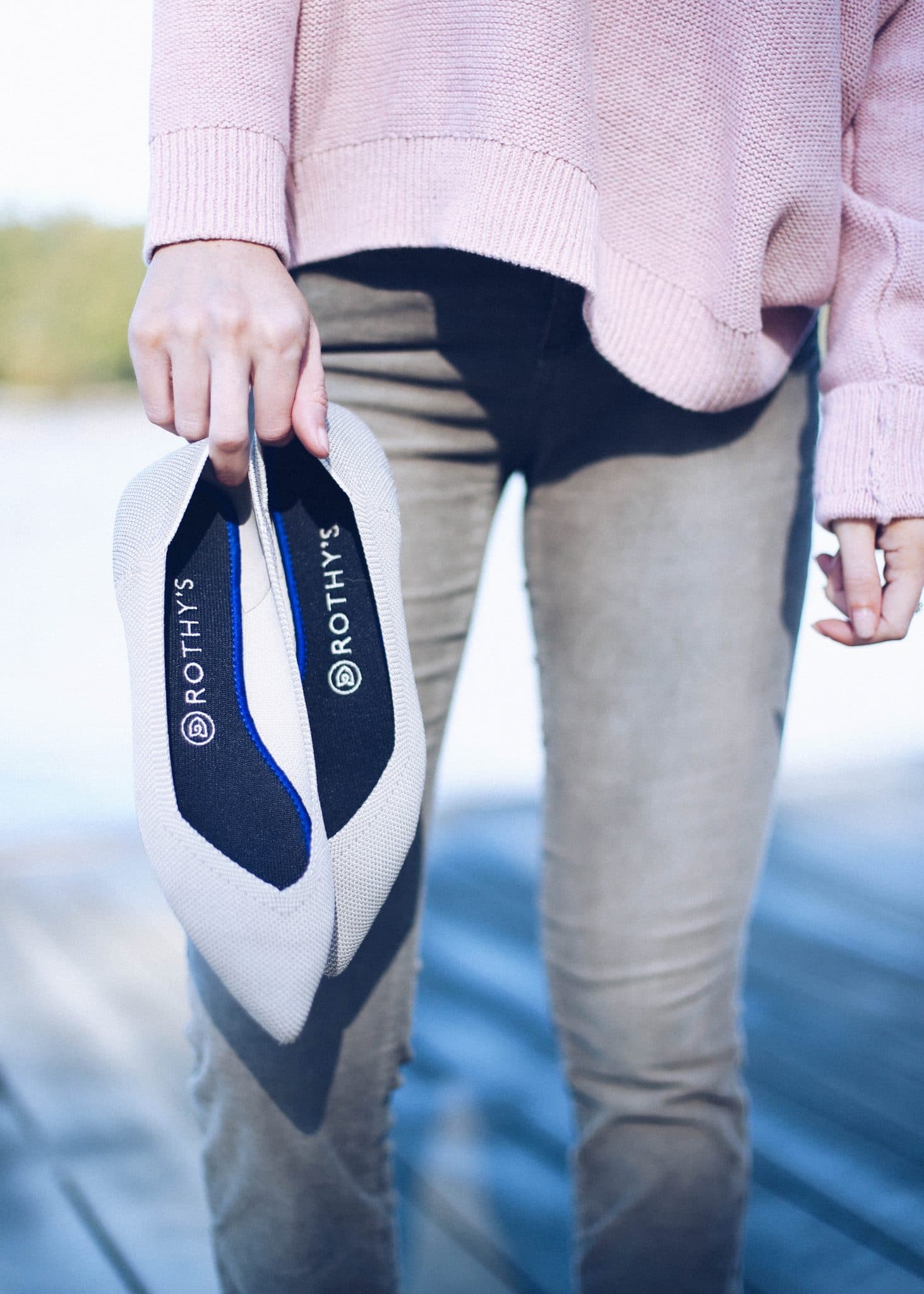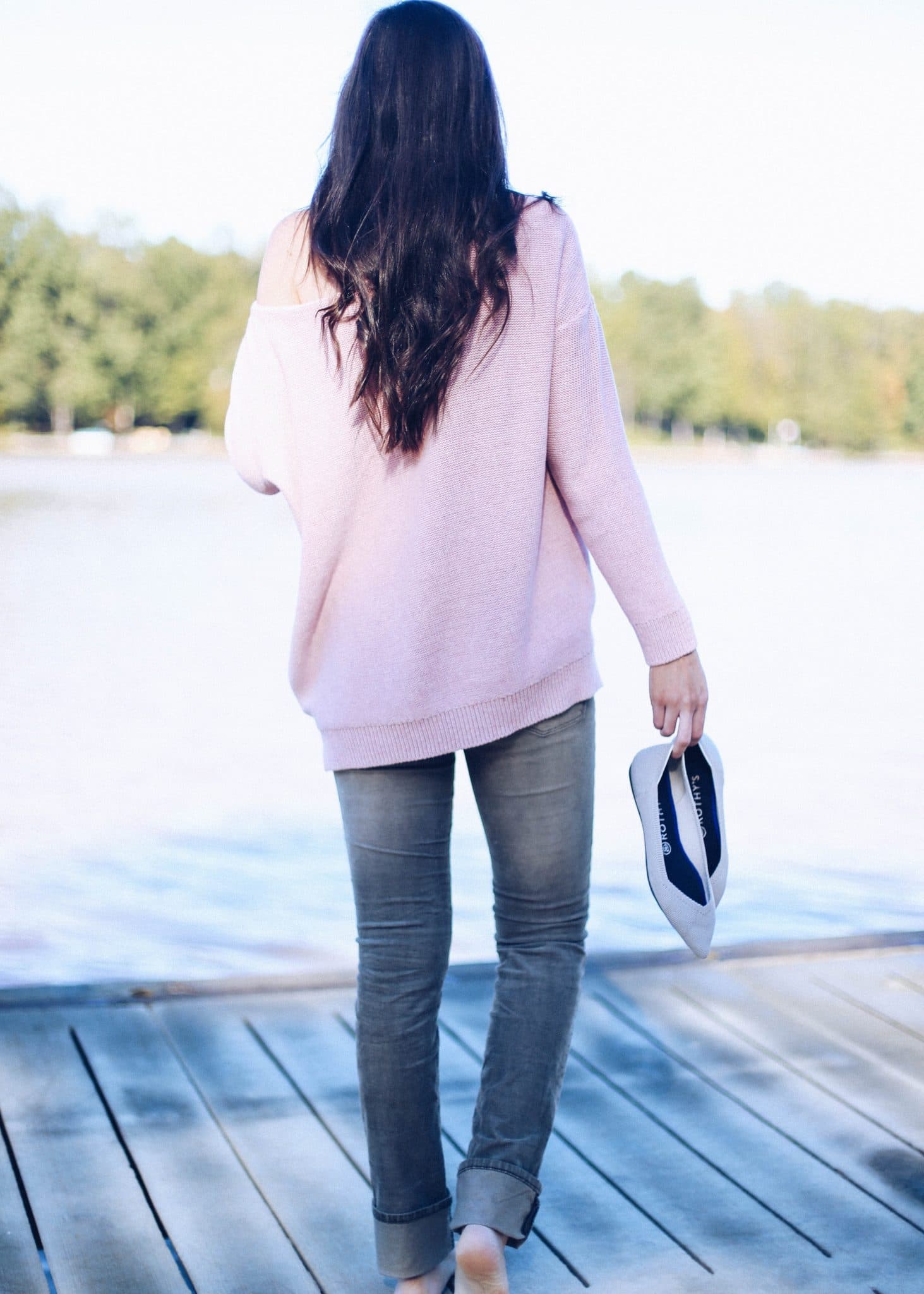 If you're anything like me and like to wear comfortable shoes to work throughout the week, this post is for you! I've always been a fan of throwing on a pair of flats before running out the door for work but, usually, I've settled for flats that are "just okay". You know, the kind that you can find at Target or Nordstrom that are certainly cute but, when it comes to comfort, they're nothing special. That was until I was introduced to a pair that literally feels like sweaters on your feet. Rothy's. Rothy's is a shoe company that creates the most comfortable shoes for women and the fiber these shoes are made out of is made from 100% recycled water bottles.
As soon as my Rothy's arrived in the mail, I wore them for about a month straight until they smelled kindof bad, not going to lie (okay, they smelled painfully bad), and were a little dirty from all the wear. At that point, I just threw them in the washing machine and they looked (and smelled) like brand new again! I'm not exaggerating, these shoes are the best. Plus, they have colors that will go well with everything. Personally, I love this "flax birdseye" color that was perfect for summer but I'm considering ordering the black pair next!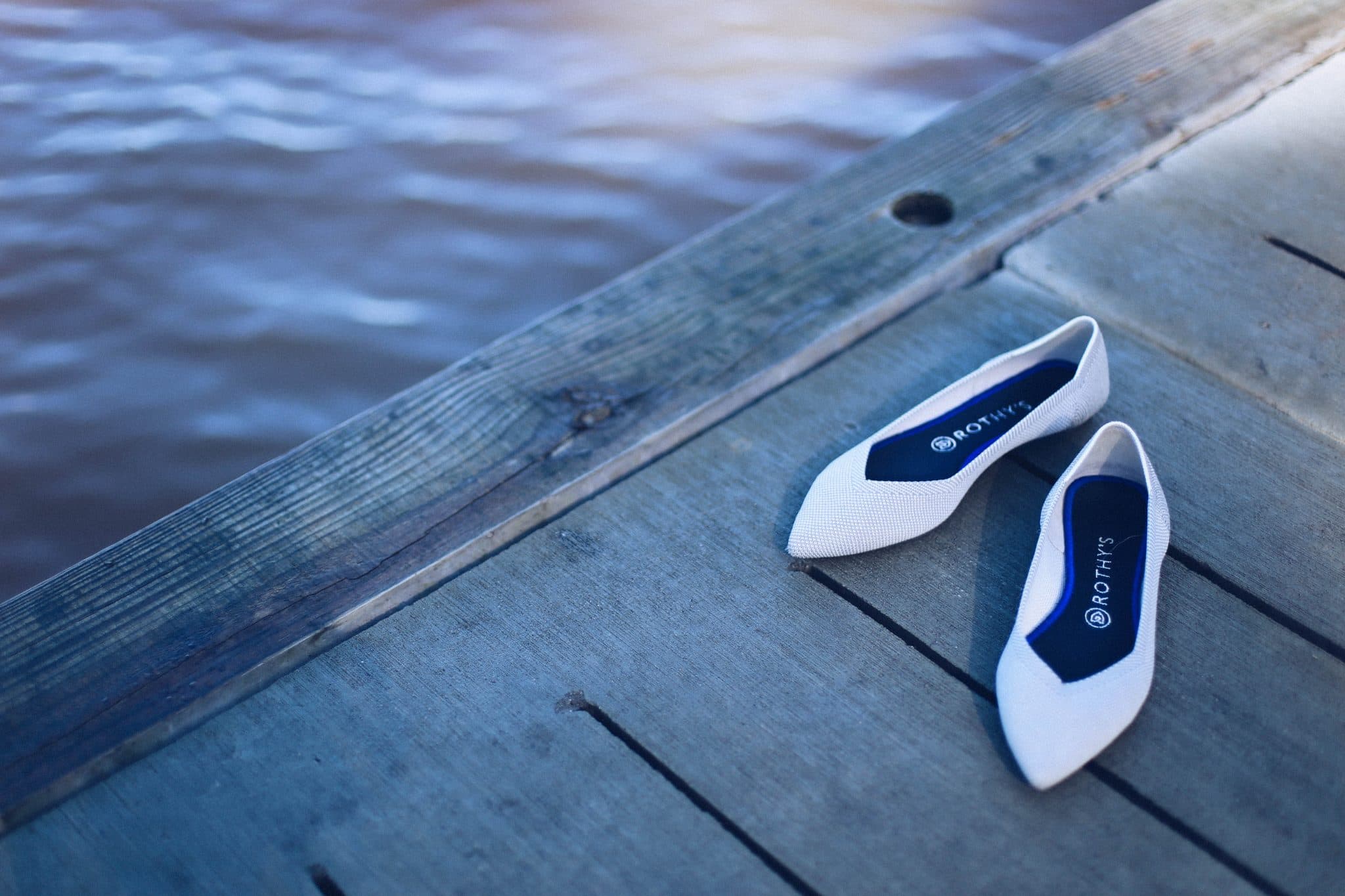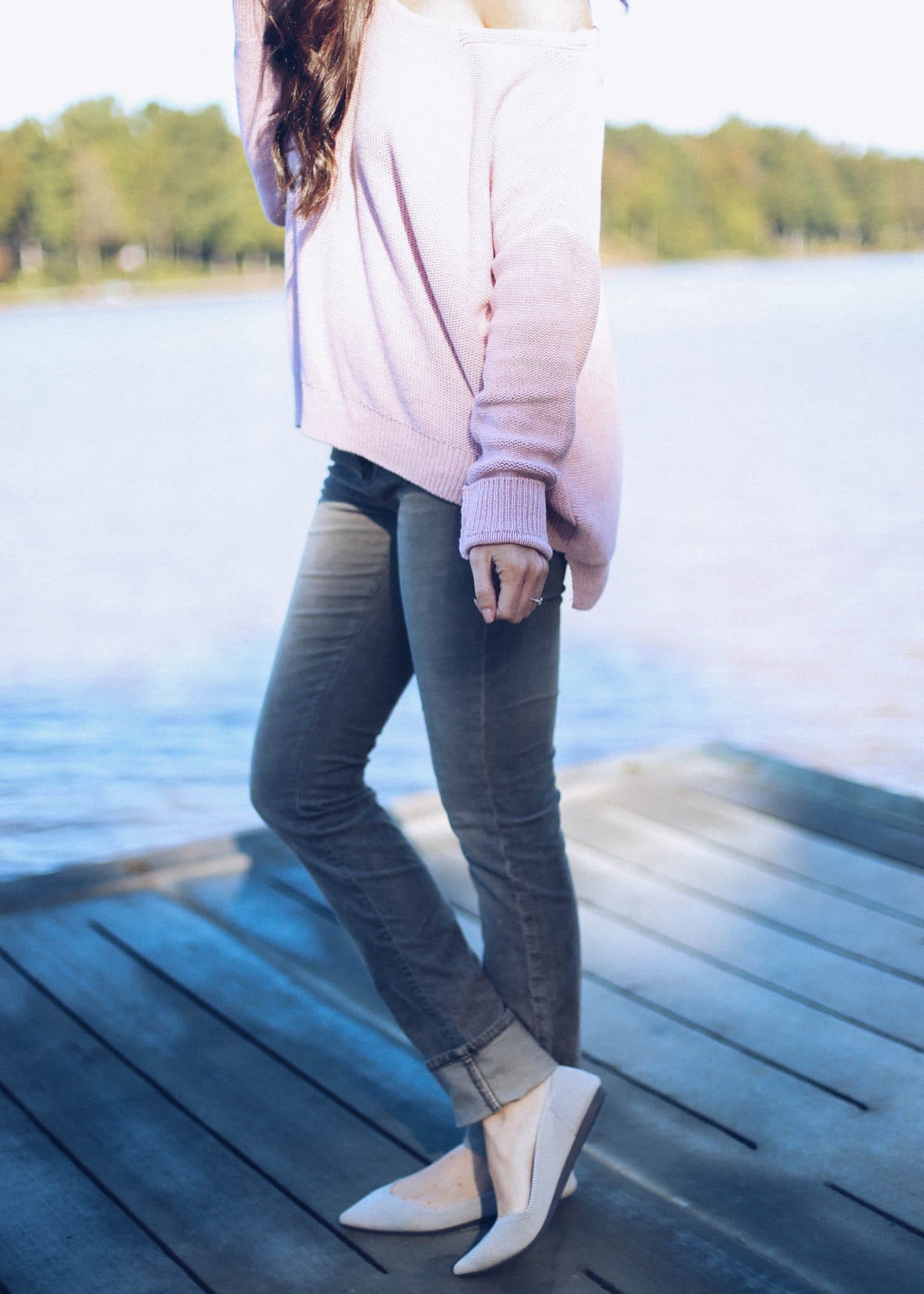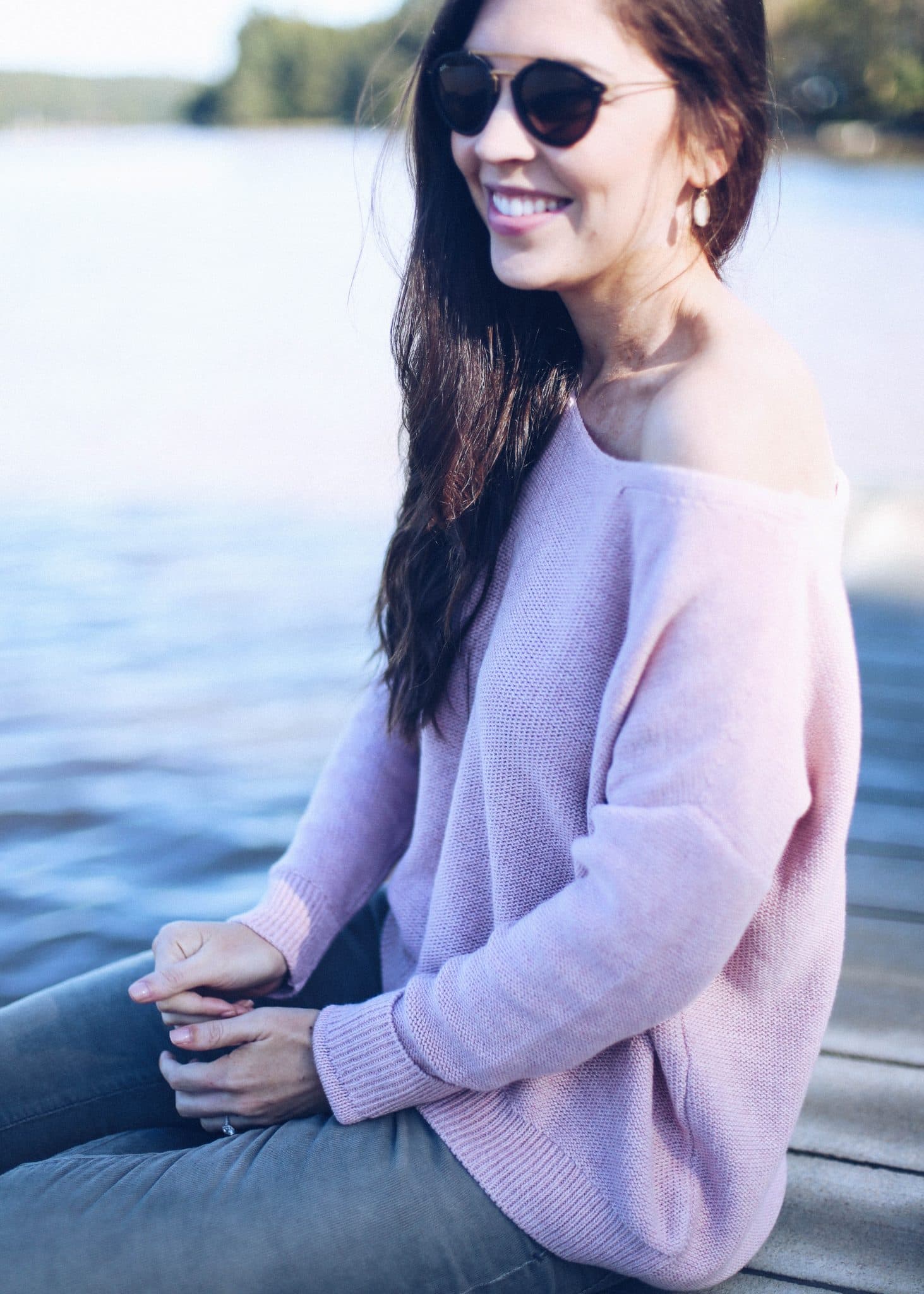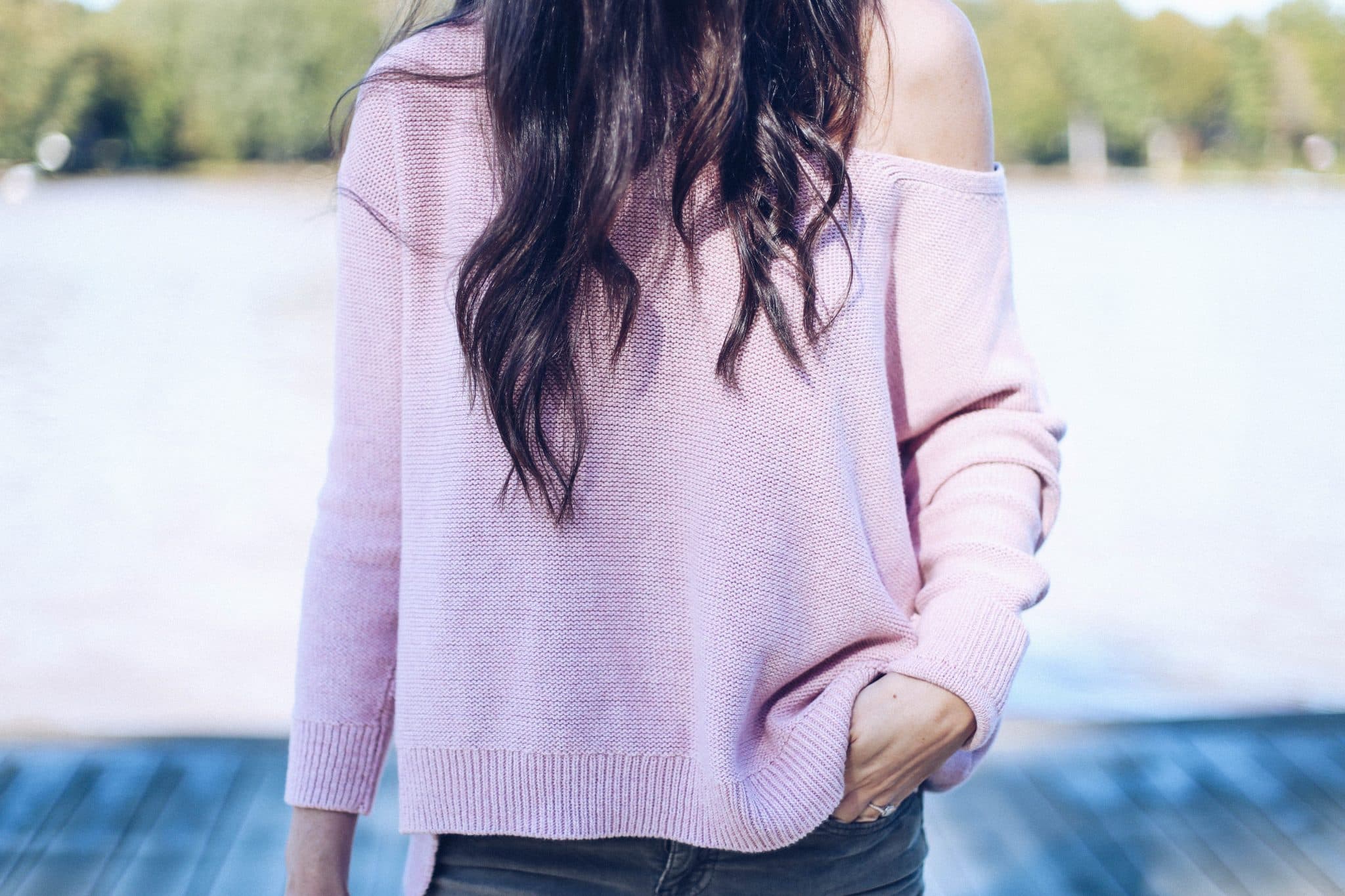 Yes, I know the price point may sound high for a pair or flats, but some say these are the equivalent of running shoes and I agree. The material is so breathable and because they are knitted, it makes it almost impossible for discomfort to occur. So, you can thank me later after you try your first pair!
On a non-style related note, TJ and I both recently got new jobs. Exciting! Since my summer lay-off situation, I've held a temporary marketing job but I've missed the medical device/pharma side of things so I'll be starting back in that. I'm more excited for him than I am myself because he'll be working at SAS, and if you're from around here, you know how that is a pretty cool place to work.
Happy almost Friday!
XO, Shelby