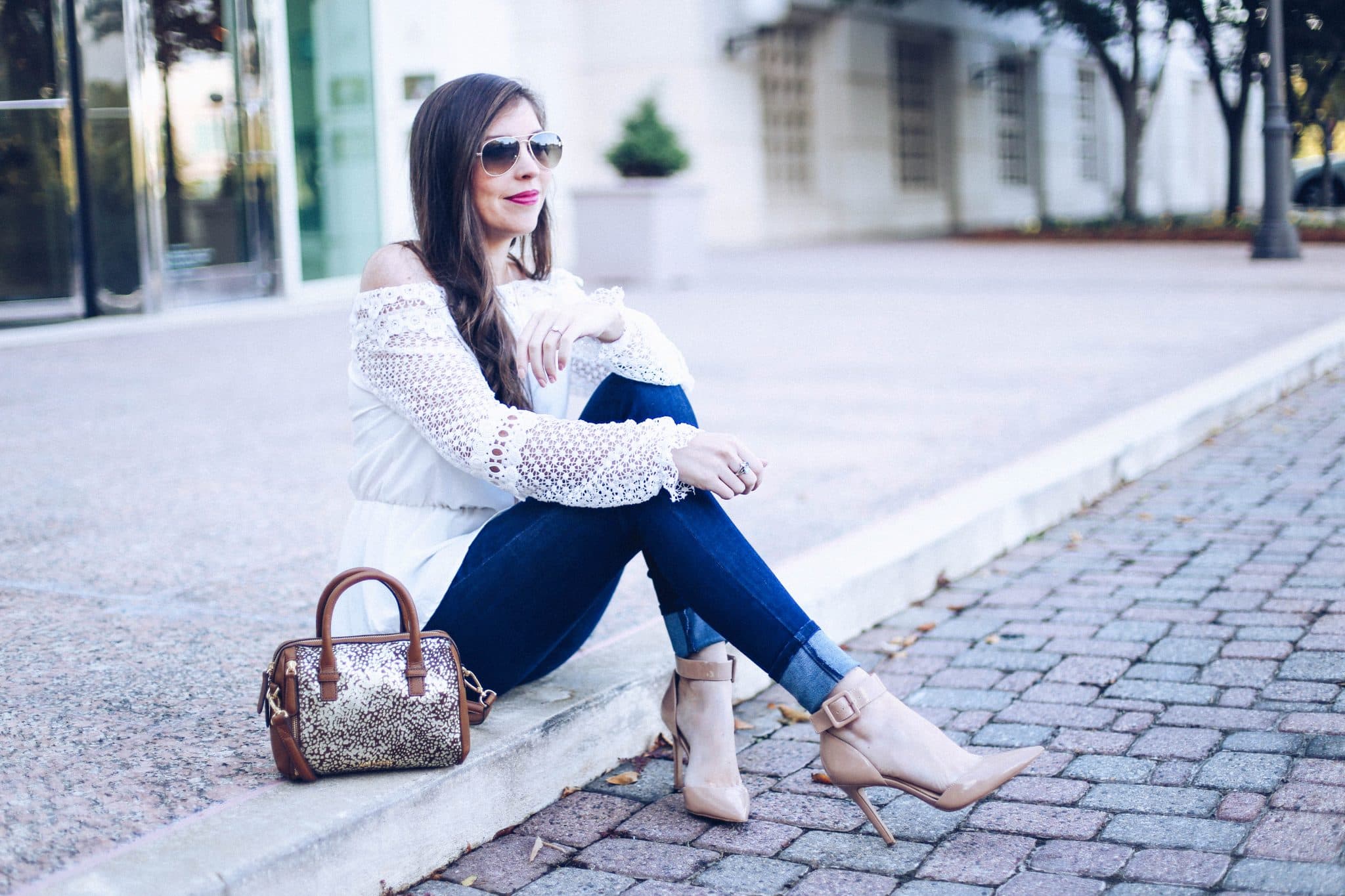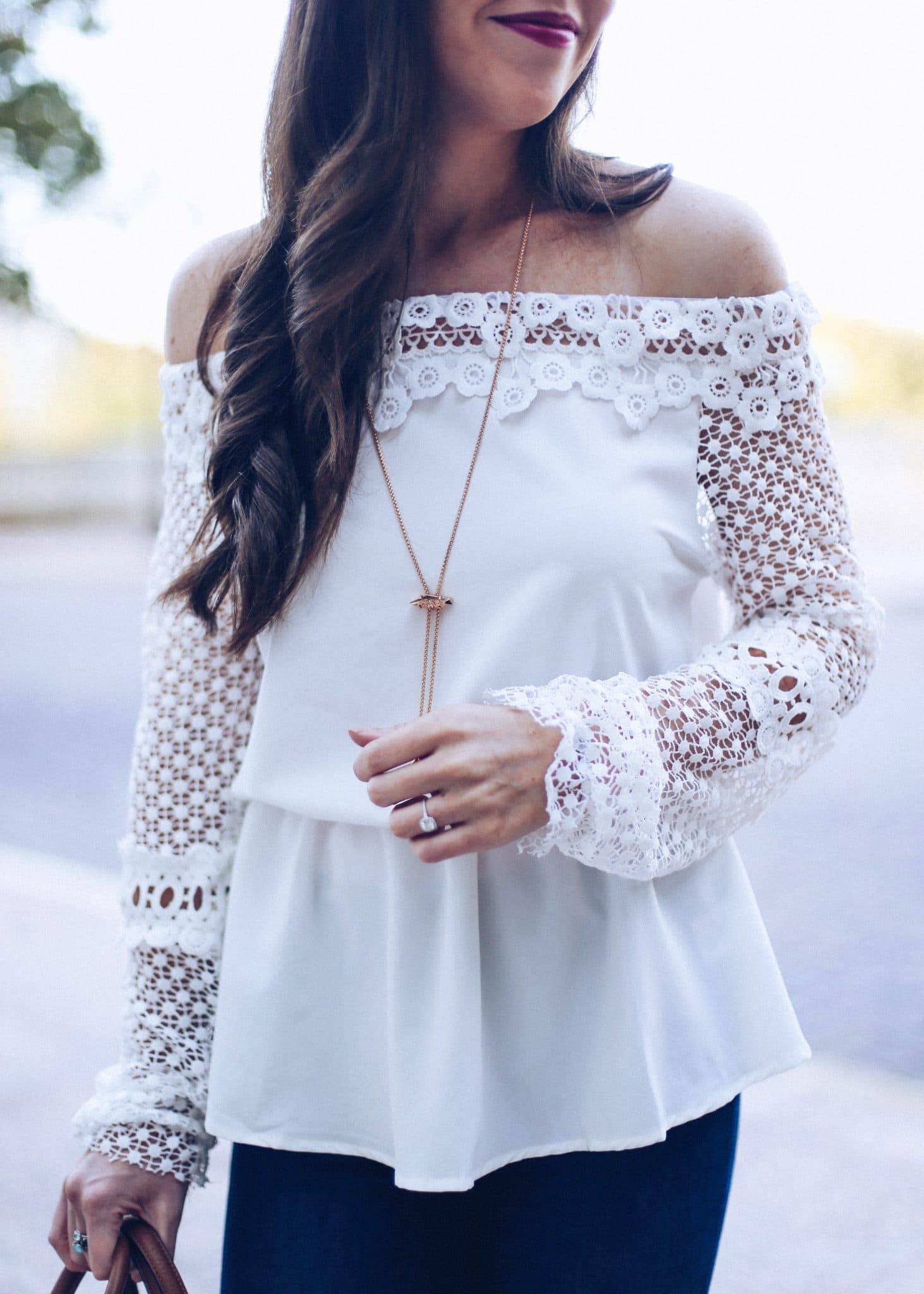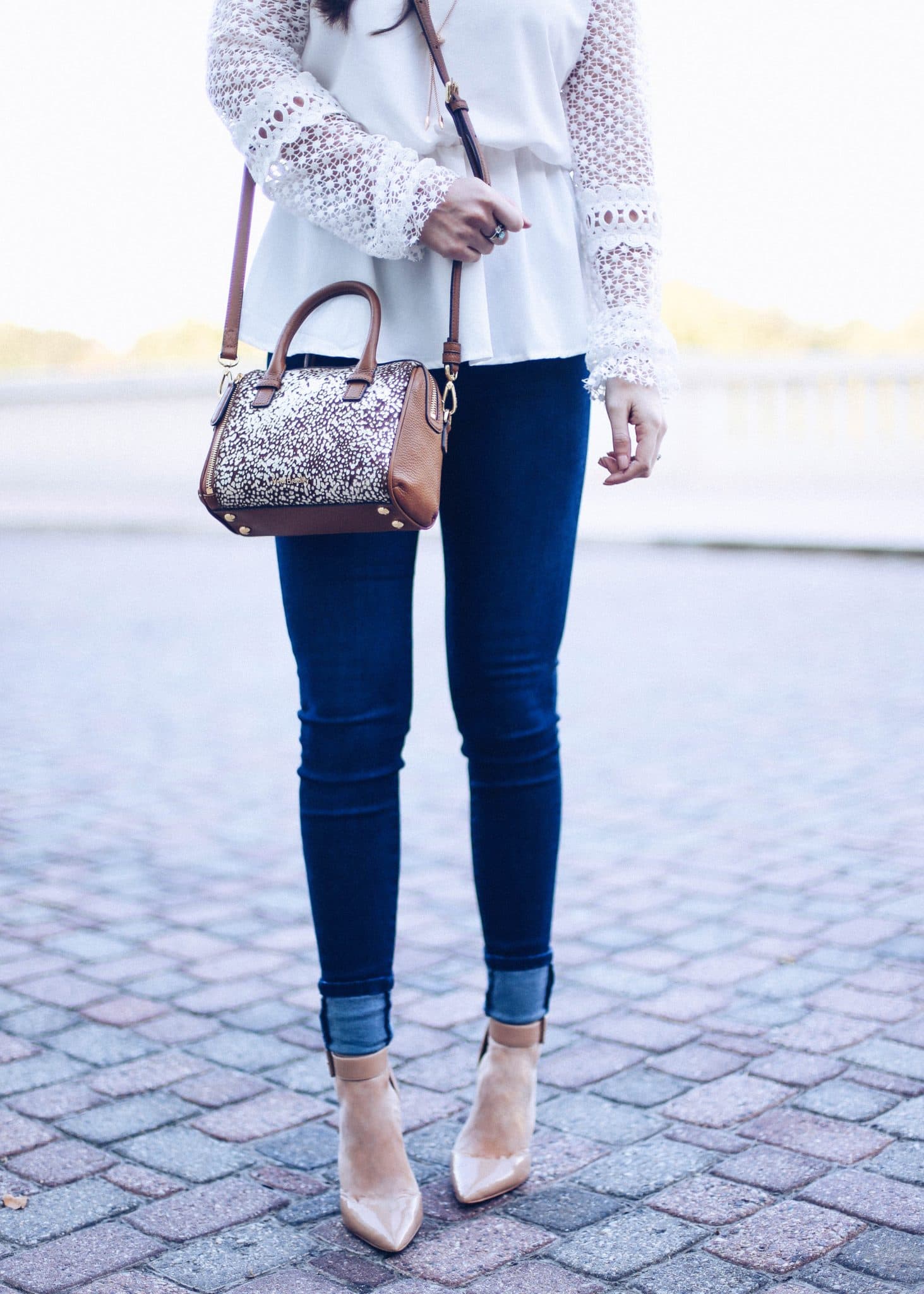 You know those pieces in your closet you wear over and over again?
To start off the new week, I've put together a fairly simple and neutral outfit combining a few things I've had in my closet lately and have loved. From these dark wash skinny jeans I can't get enough of (SO good) to this feminine and delicate crochet white top and a crossbody bag, I can say I've worn all of these a number of times! For the last couple of years, I've really become a big Vera Bradley fan. If you think all of their bags are bright patterns, you would be surprised! They have neutral, classic, and feminine bags in a variety of styles and they are made to last a long time! As soon as I saw this unique take with metallic dots on a cognac bag, I knew it was meant for my fall wardrobe!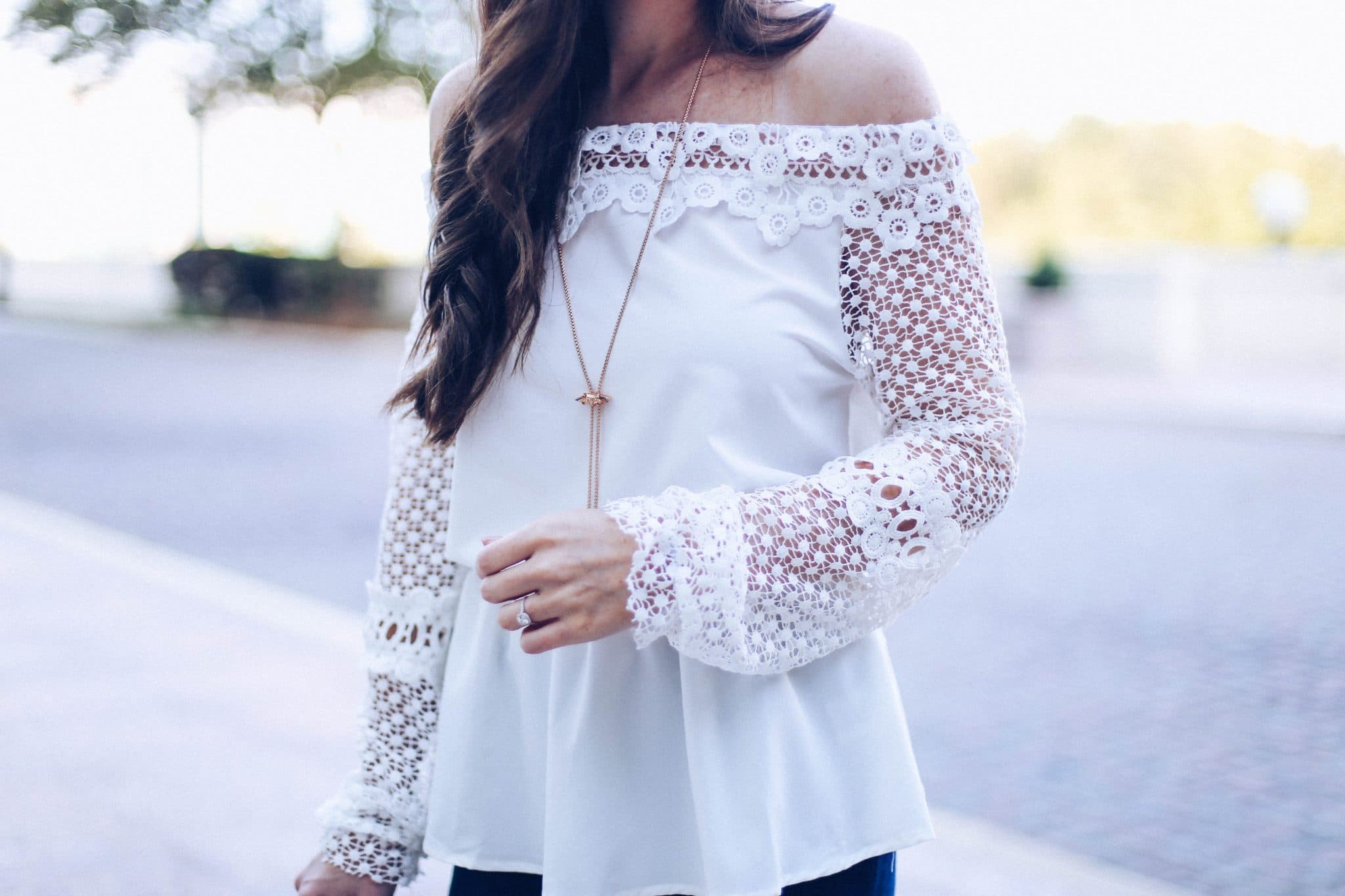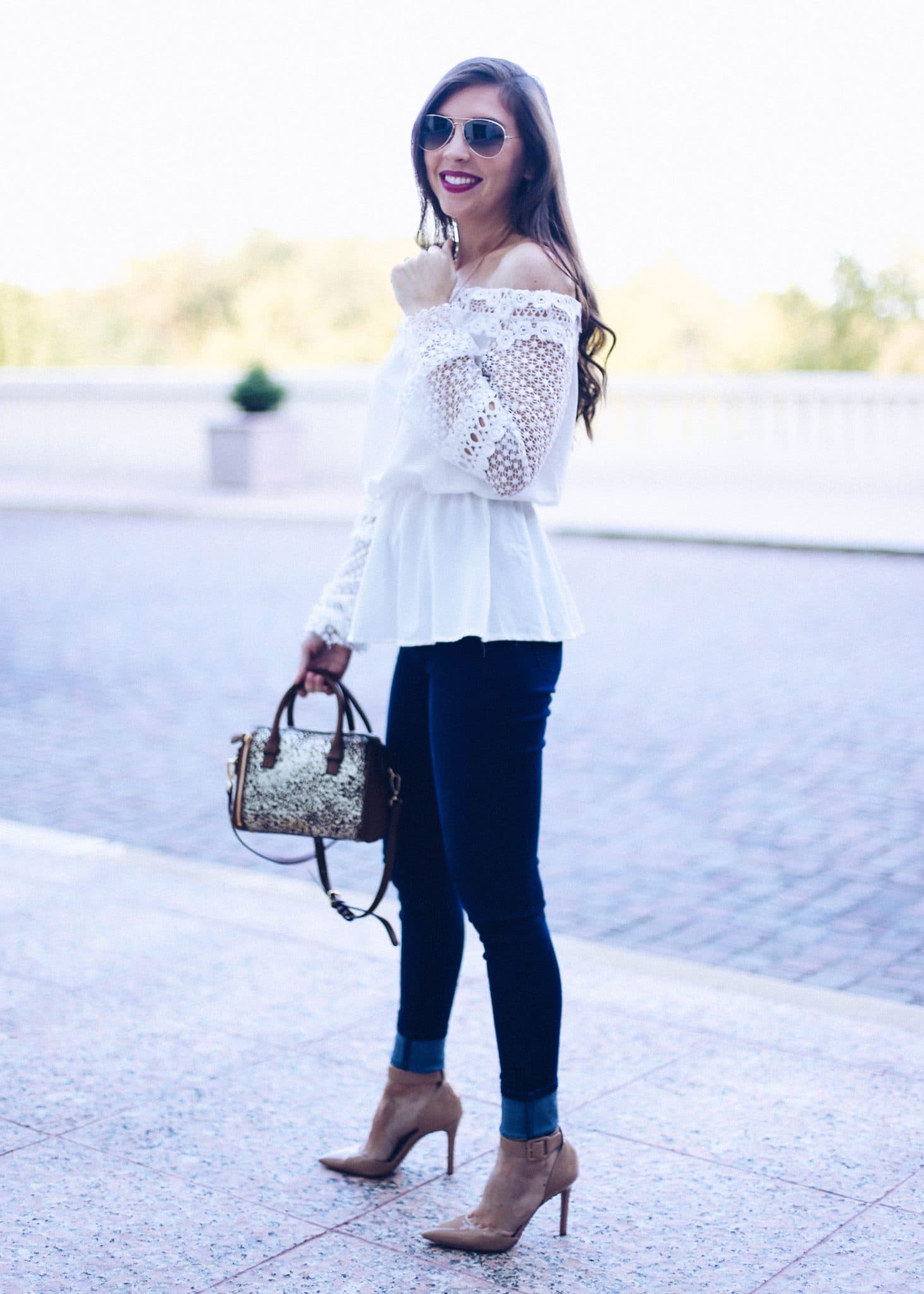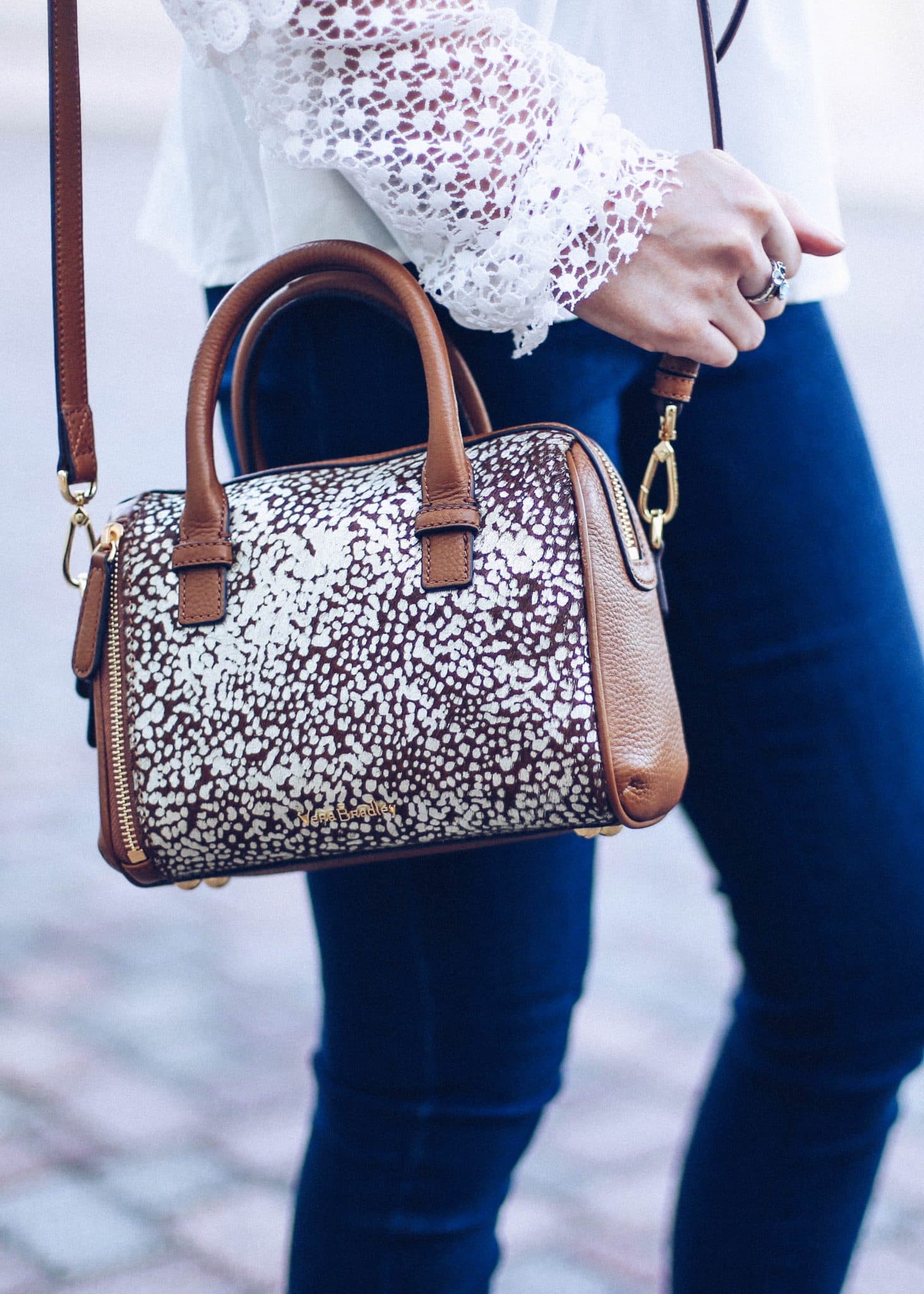 I hope you all had a lovely weekend. We went to a 4 yr. old's birthday party (happy birthday Wes!), watched football with friends we haven't seen in a while, and enjoyed the beauuuutiful weather! I am loving these 70-80's temps even though November is just around the corner. This long sleeve off-shoulder top by Chicwish was made for this type of weather! I've also gotten a little bit of wedding planning done and hope to mail out all of the Save the Dates this week!
XO, Shelby