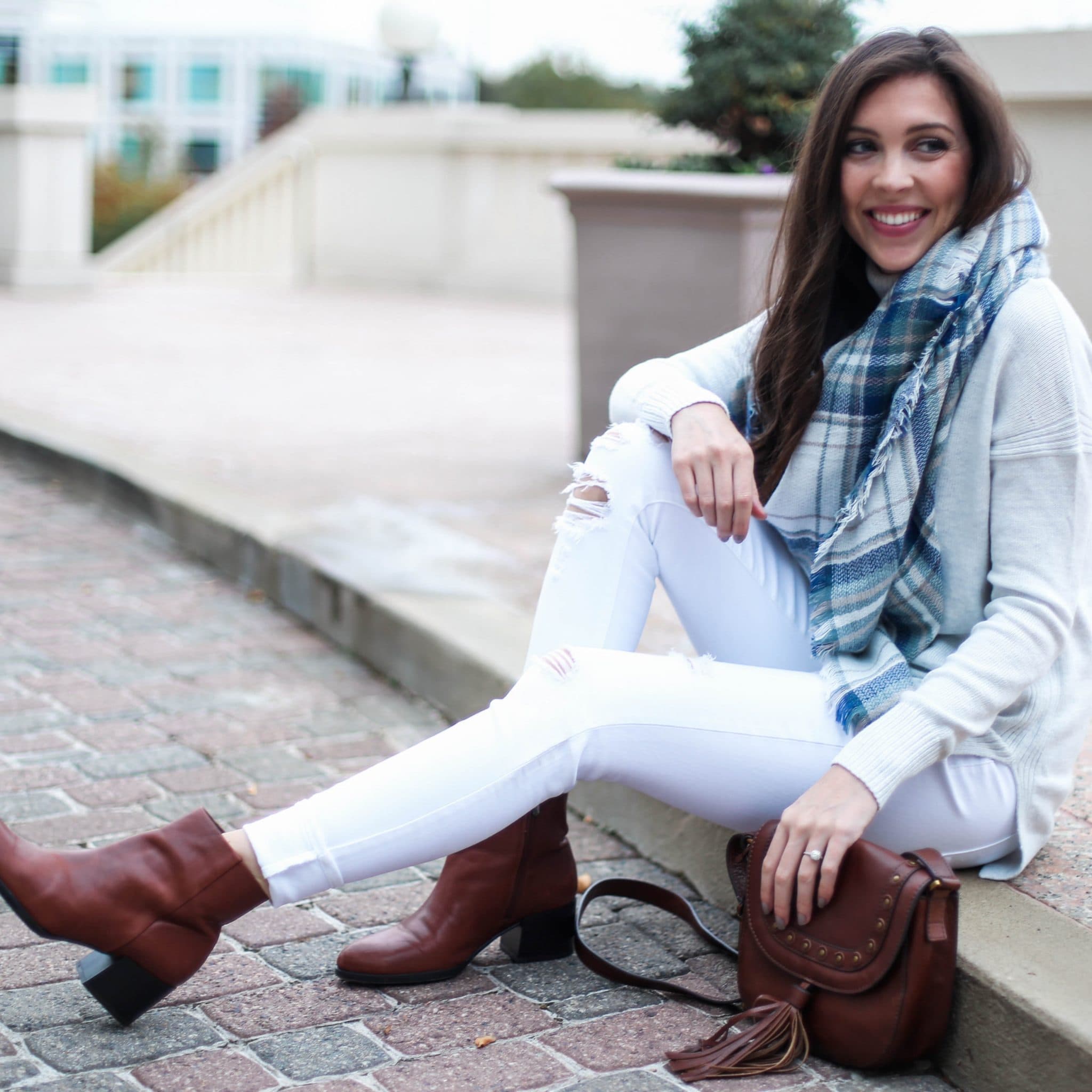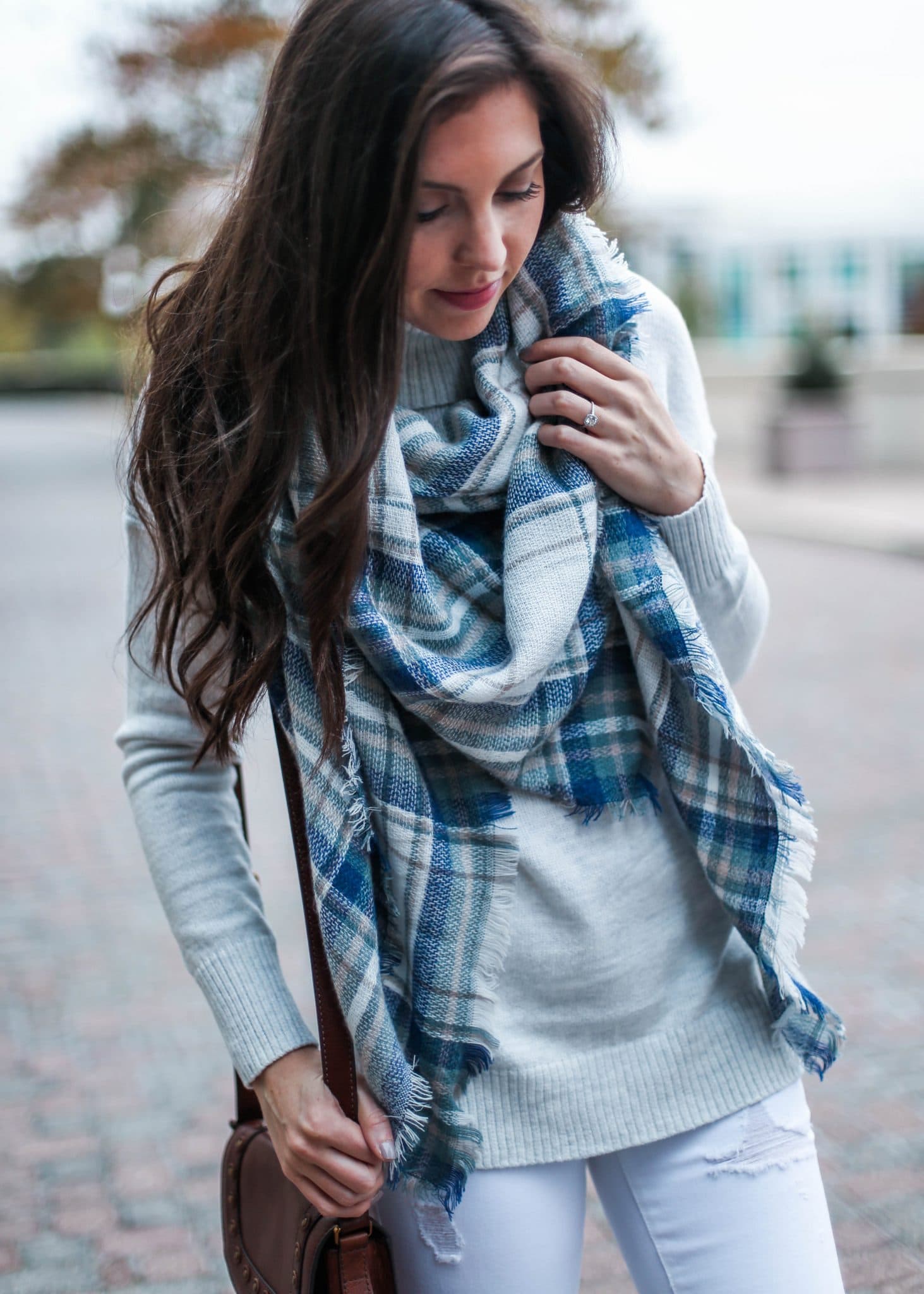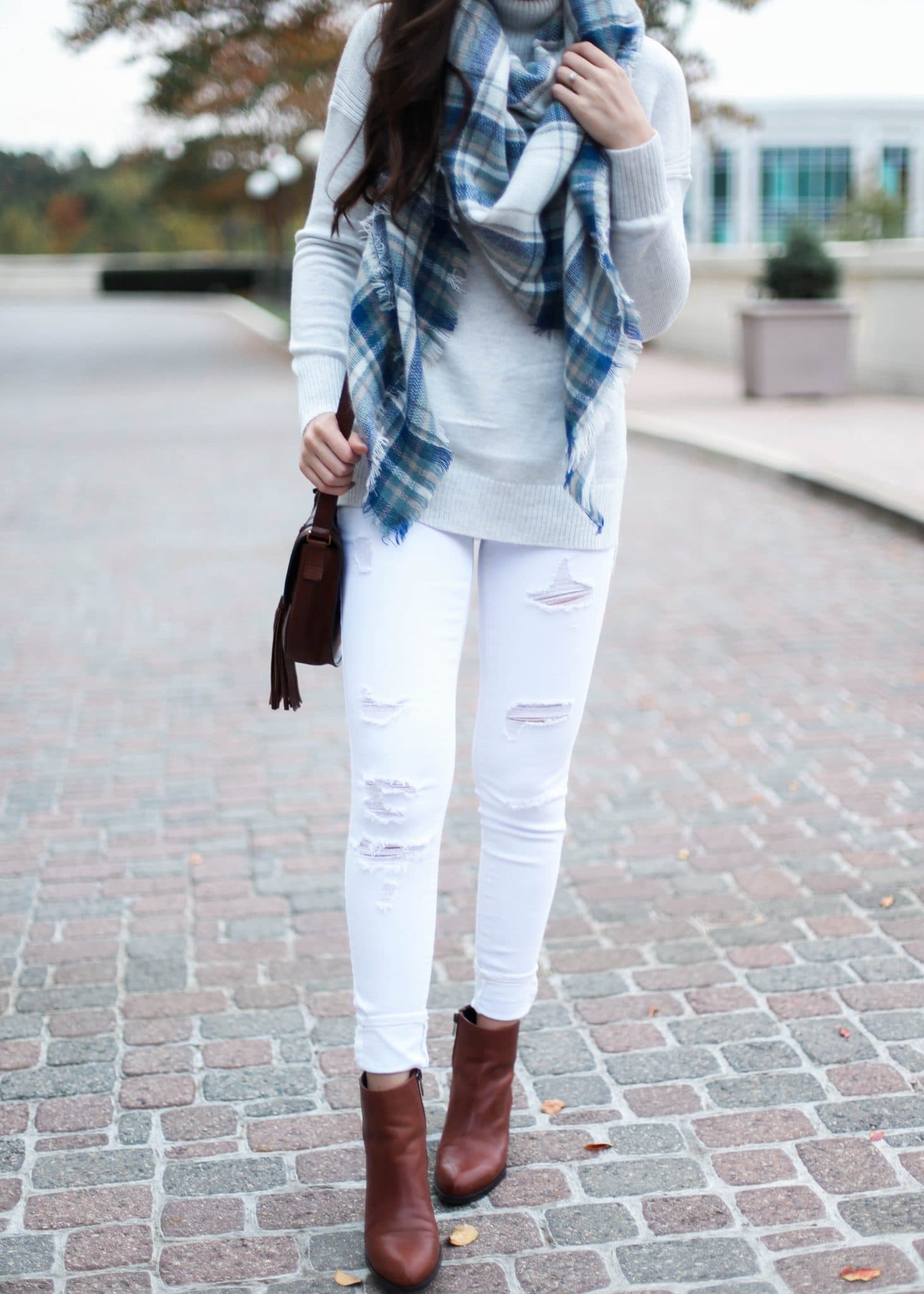 Y'all, I can barely focus on anything today because I'm SO excited for Election Day and for this election to be over! I am so pumped. TJ is probably excited for me to stop yelling at the TV too. I've really gotten emotional about this one and I just hope our country makes the right decision! Go VOTE if you haven't already. I am going to try and focus for a moment though and share one of my latest fall finds – in true basic fall fashion, I've been wearing this blanket scarf non-stop while sipping a SVL (not a big fan of PSL's plus I don't think it is a coincidence SVL is also my monogram).
Anyways, back to the point. Scarves are an accessory that I don't think should break the bank. In this post, I'm wearing the blue and grey plaid one and the best part is they are all under $20! I also love the fact that the online boutique where it is from, Swirling Honey Boutique, is based in NC, right down the street actually! Do yourselves a fall favor and check out all of the pretty plaid (and non-plaid) scarf options here! Swirling Honey also offers clothing options too like this beautiful tunic!
XO, Shelby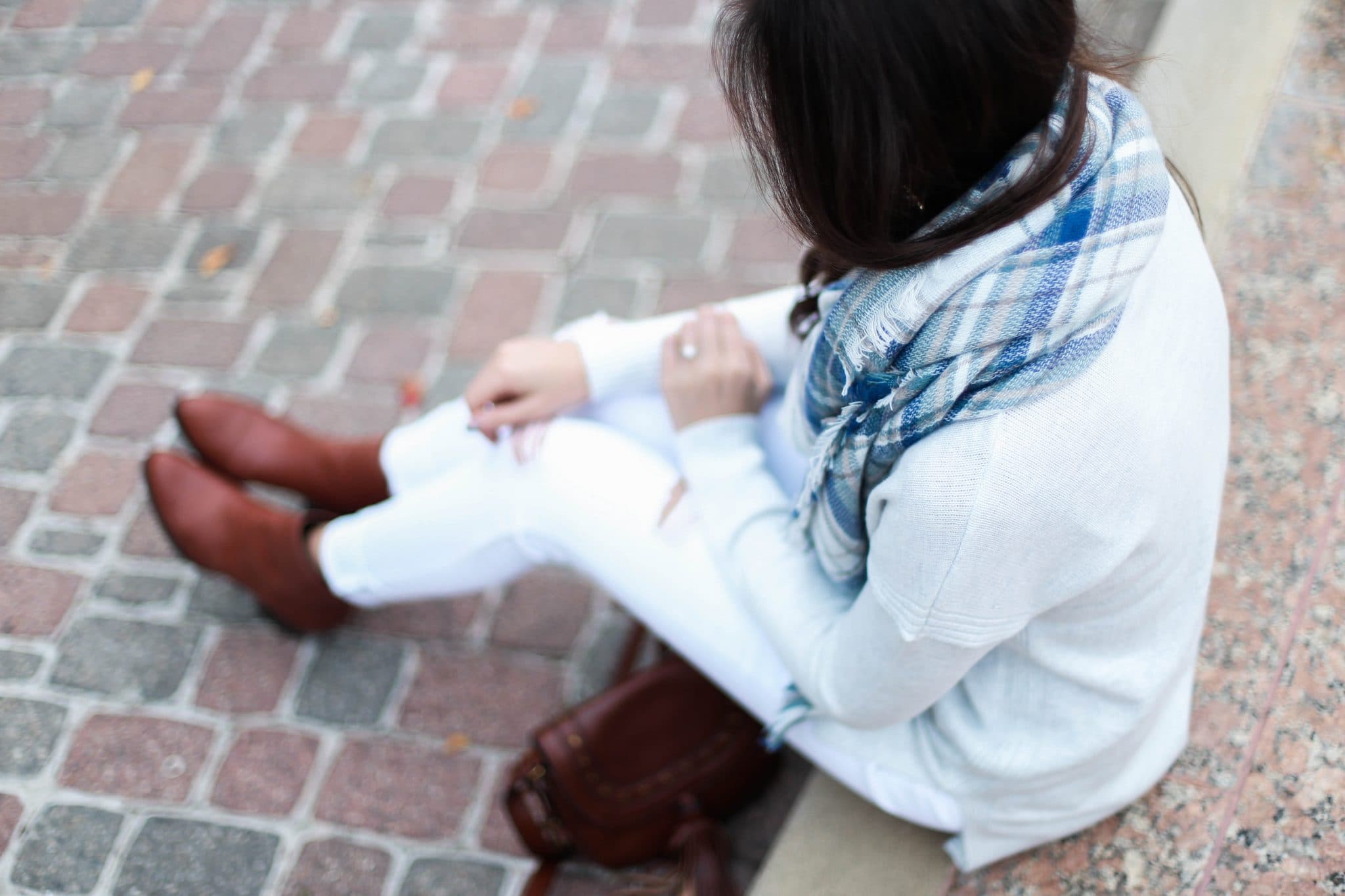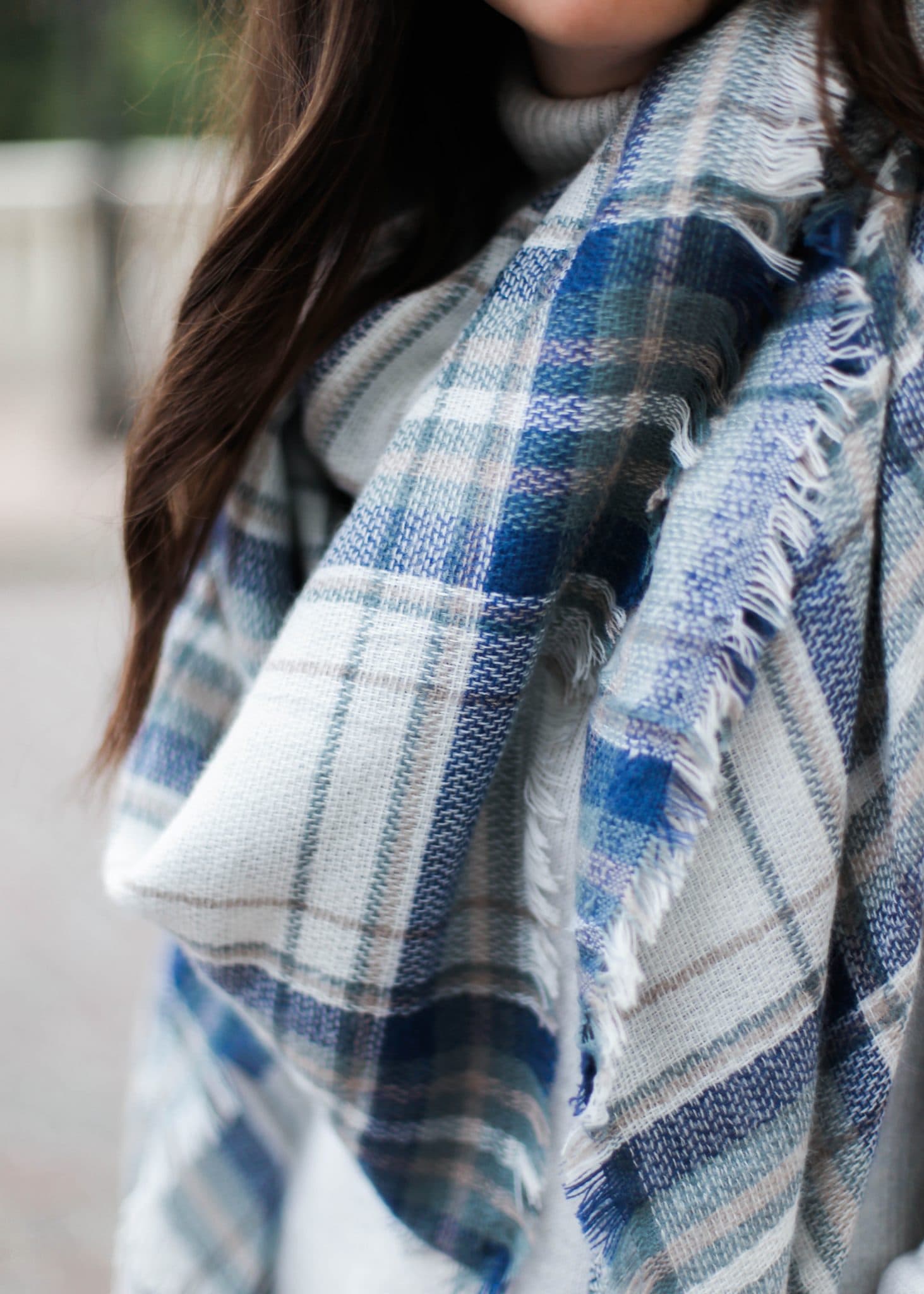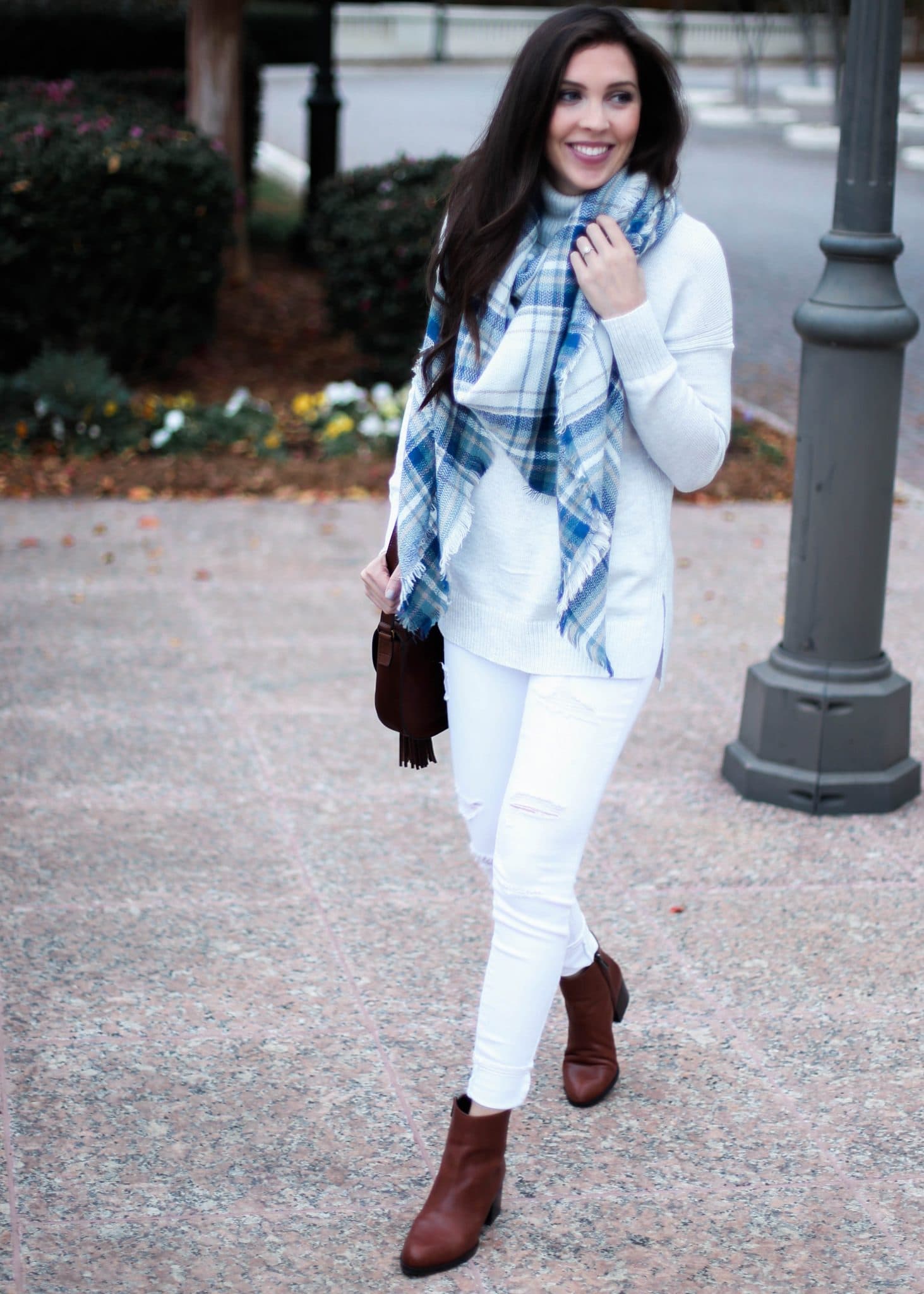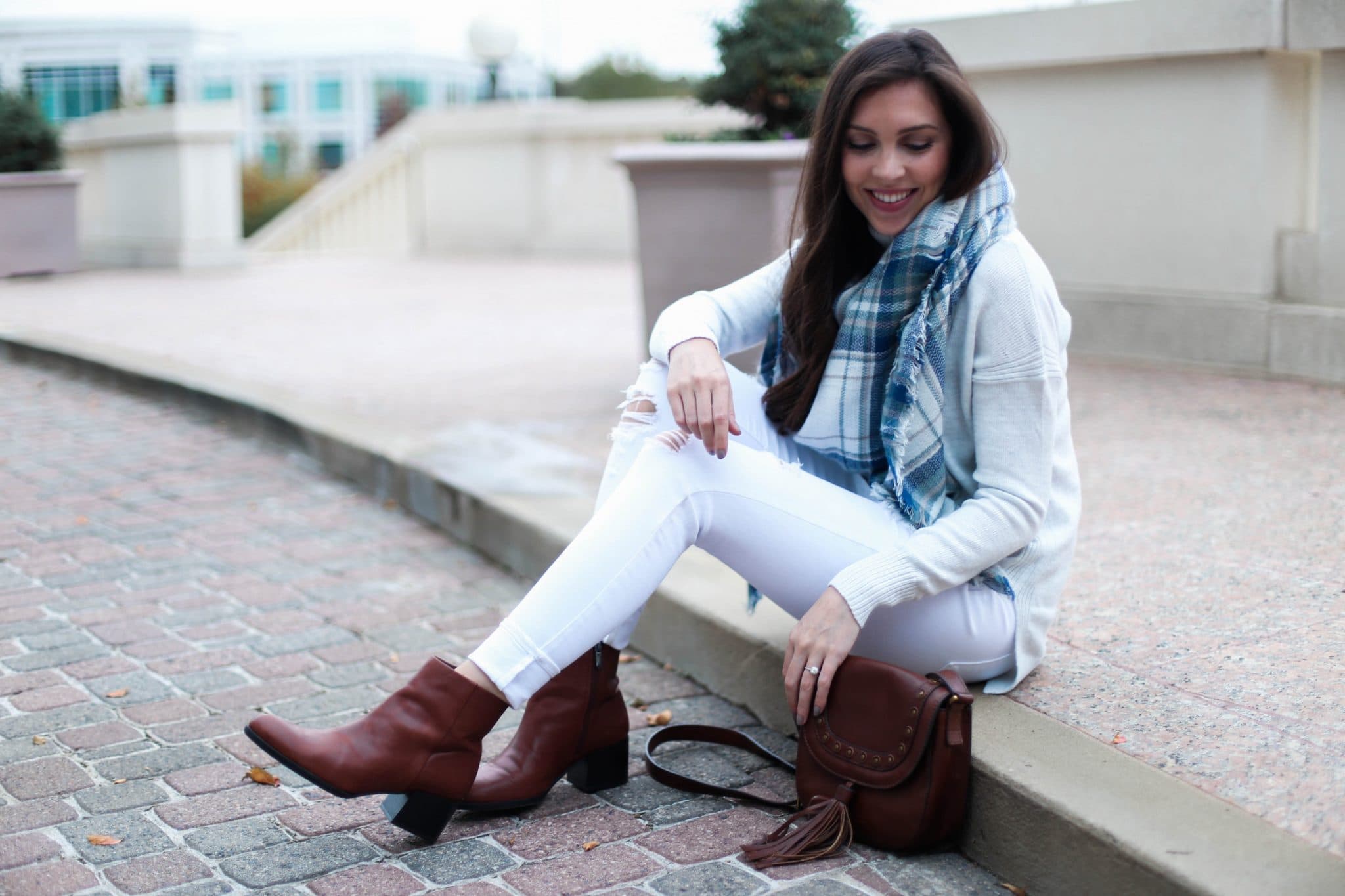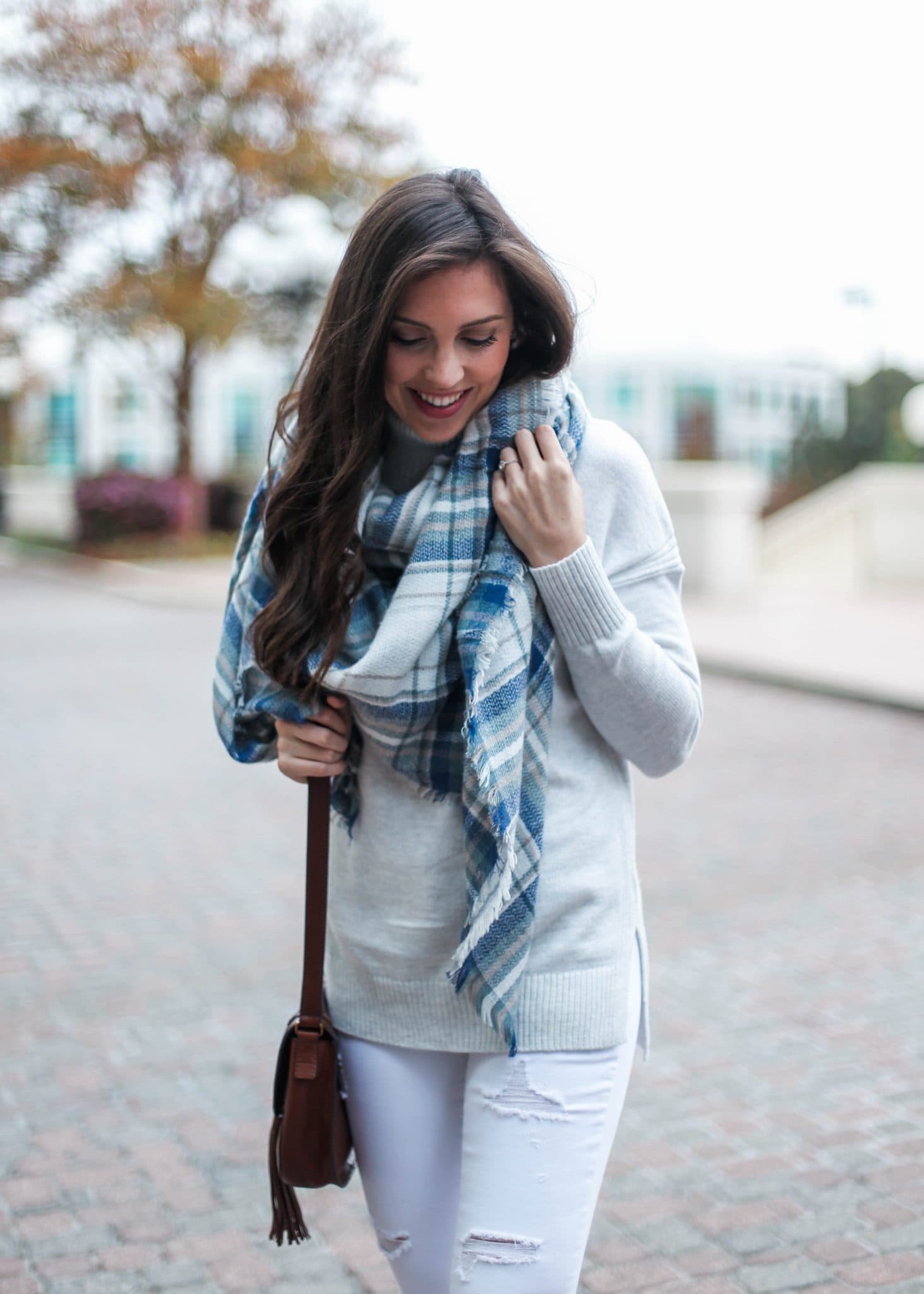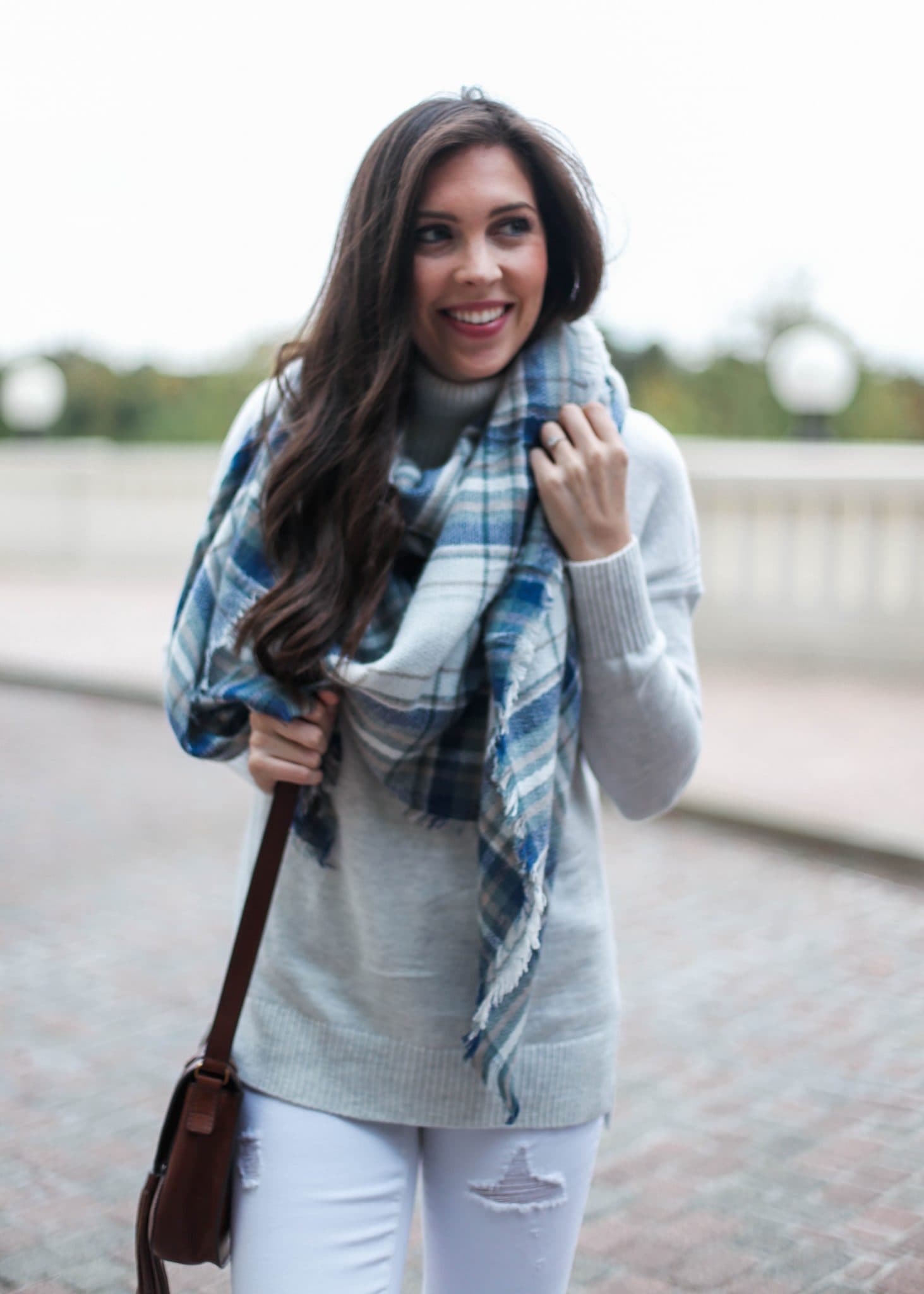 Thank you Swirling Honey Boutique for sponsoring this post.