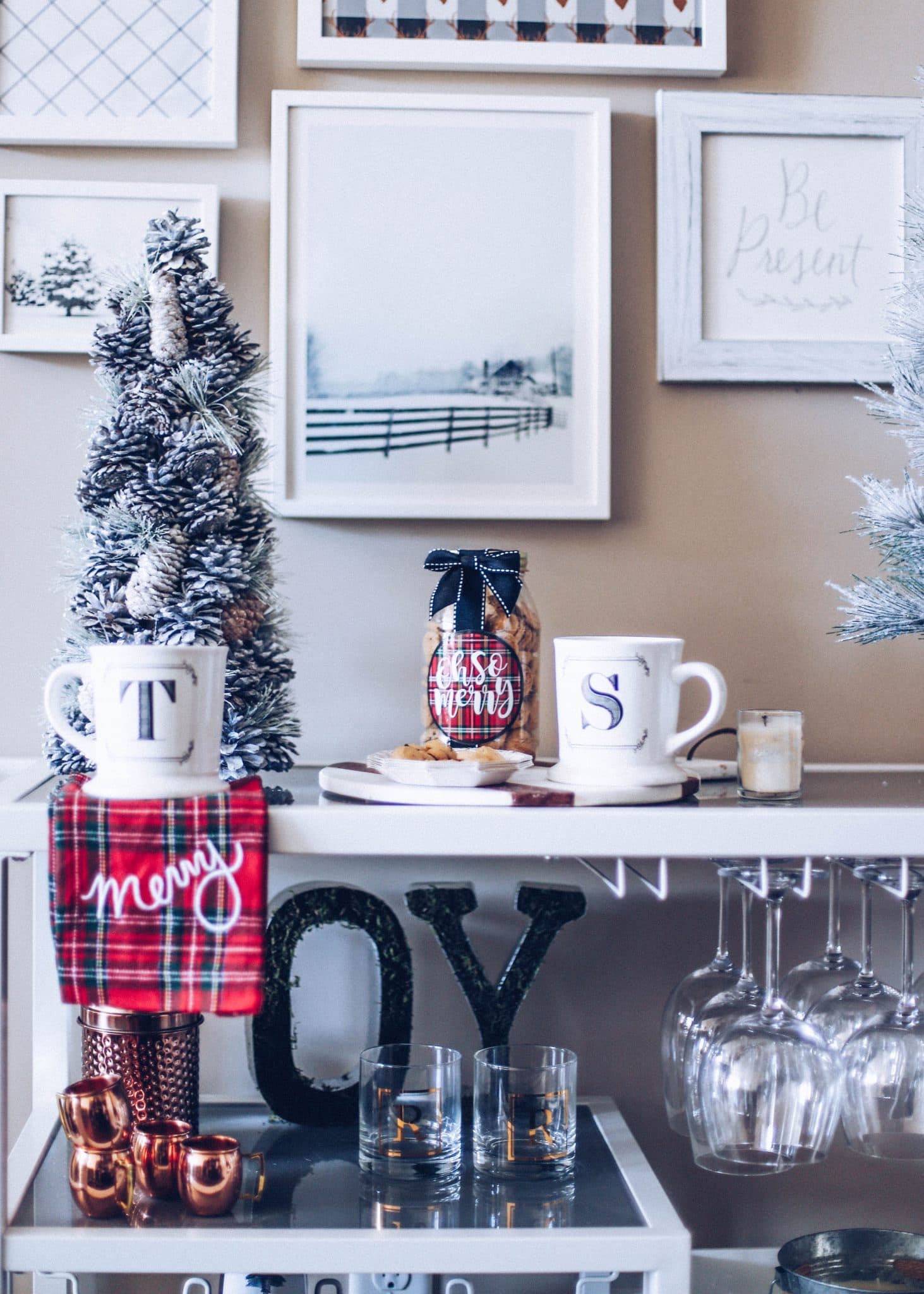 It's a Swoozies Saturday!
We've only got a few more days of our Twelve Days of Giving series and we've already started to announce the winners from Day 1 and Day 2! Today, Style Souffle and I have teamed up with one of our favorite party decor destinations, Swoozies, to offer you the chance to win a $100 Swoozies gift card to use towards your own upcoming parties!
With the help of Swoozies, I added a few festive holiday touches to my winter-styled bar cart at home. With their delicious (and seriously addictive) mini chocolate chip cookies, gold pine plates, tartan napkin set, and pine soy candle, I'm ready to have a cozy Christmas get-together! If you're not familiar with Swoozies, they're not only great for holiday parties, but bachelorette parties, bridal showers, baby showers, really any occasion to celebrate!
To enter to win, follow the instructions at the widget below!
xo, Shelby
Shop Other Bar Cart Favorites:

<a class="e-widget" href="https://gleam.io/dyAYc/day-10-win-a-100-swoozies-gift-card" rel="nofollow">Day 10: Win a $100 Swoozies Gift Card</a> <script type="text/javascript" src="https://js.gleam.io/e.js" async="true"></script>