I feel like I haven't shared an outfit post in a while so I decided I'd kick off the week with a few of my recent favorite accessories! My sister and I stopped by the mall on Saturday in between wedding dress appointments and when I saw this chunky knit scarf at 50% off, I immediately took it to the register. I love the fact that it is so long and you can wear it so many ways. Another favorite accessory lately…. my Raven & Riley earrings. Raven & Riley is a jewelry line started by a friend and I've been blown away by how beautiful her handmade pieces are! My current favorite styles are The Mila and The Lawrence – both soft, classic neutrals I can incorporate into almost everything I wear!
Because Raven & Riley is THE best, we've decided to give away (I'm seriously starting to feel like Santa Claus this month) a pair of earrings to one reader! TO enter, follow the instructions on the widget below and follow Raven & Riley on Instagram.

<a class="e-widget" href="https://gleam.io/GSm4y/raven-riley-earrings-giveaway" rel="nofollow">Raven &amp; Riley Earrings Giveaway</a> <script type="text/javascript" src="https://js.gleam.io/e.js" async="true"></script>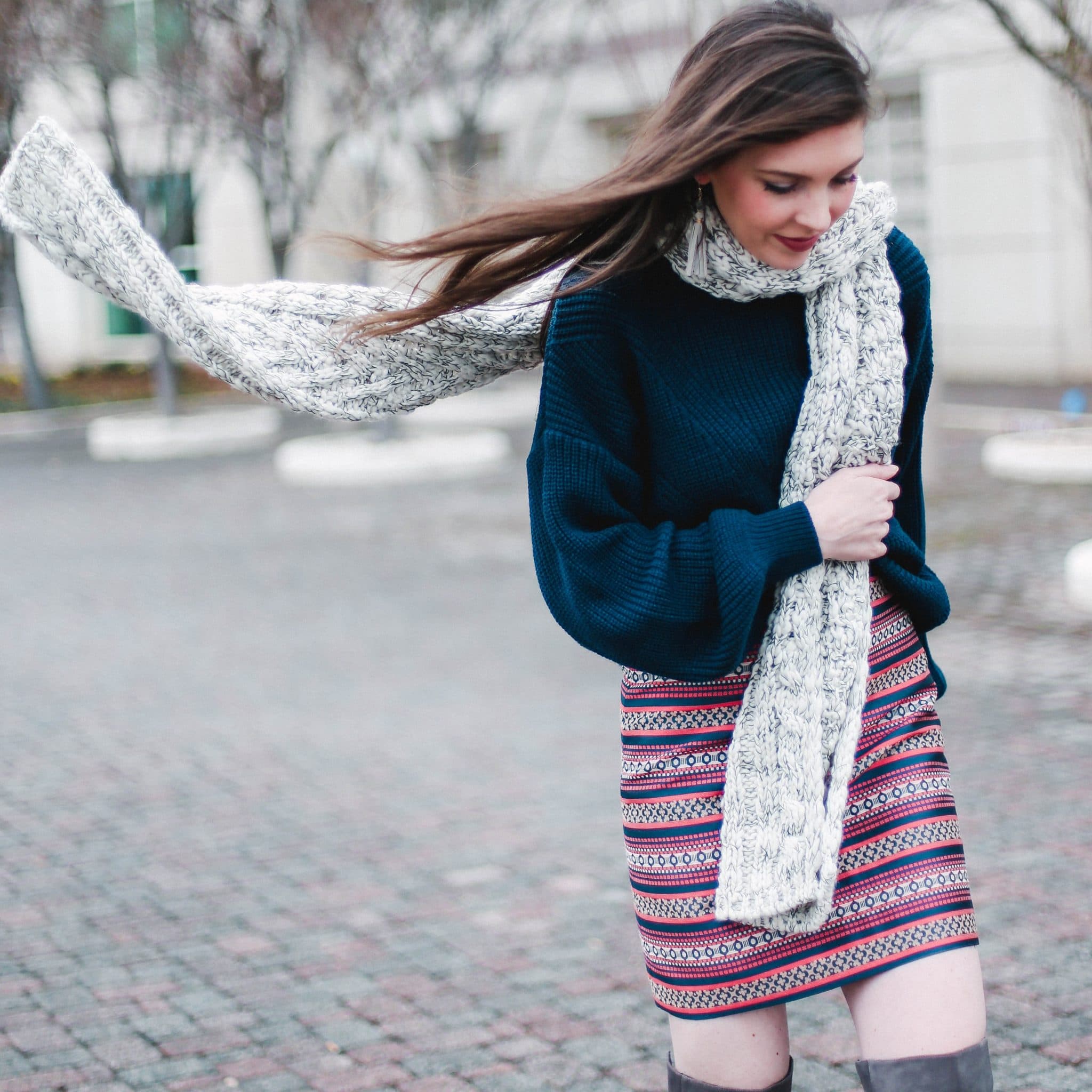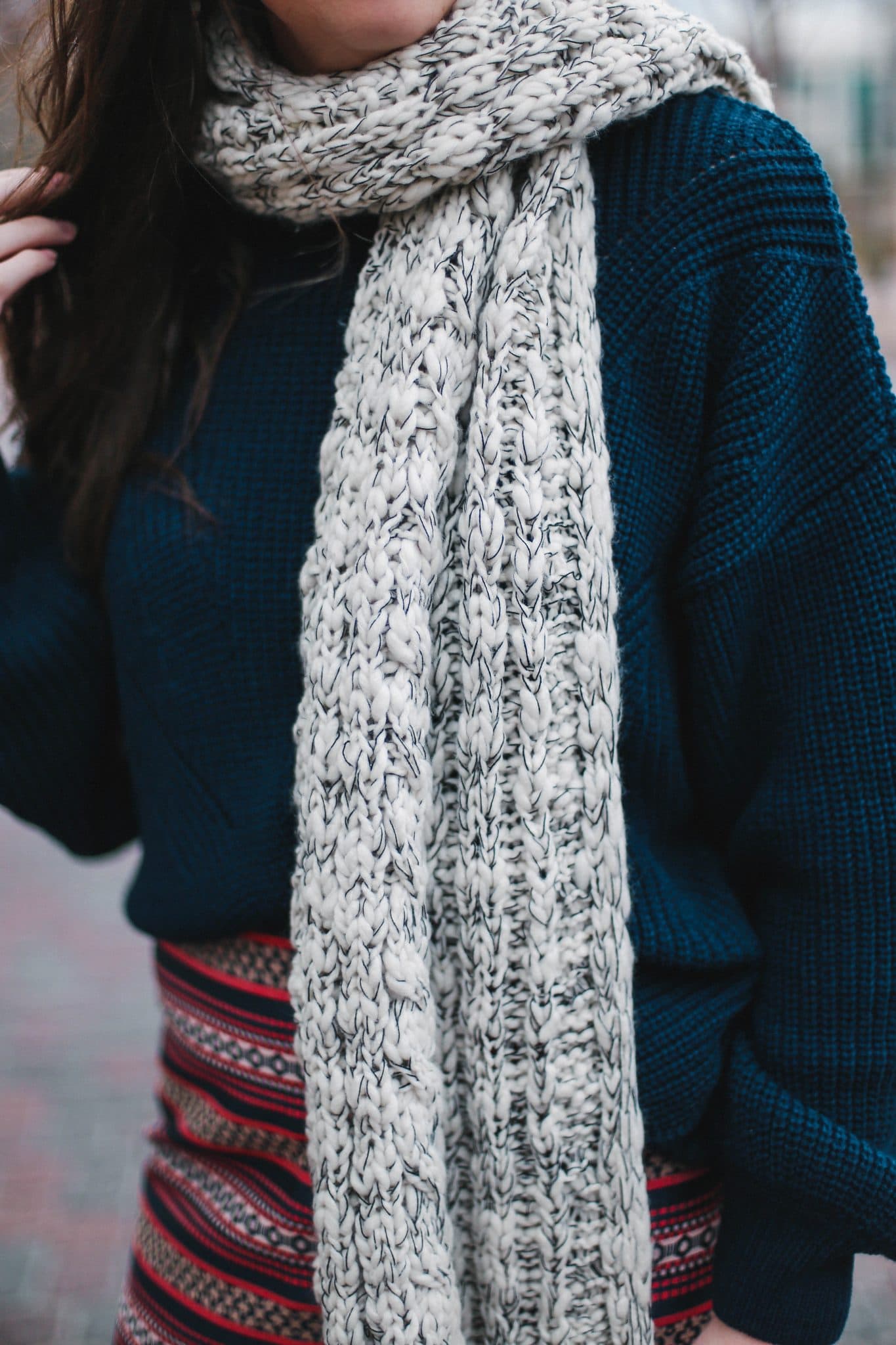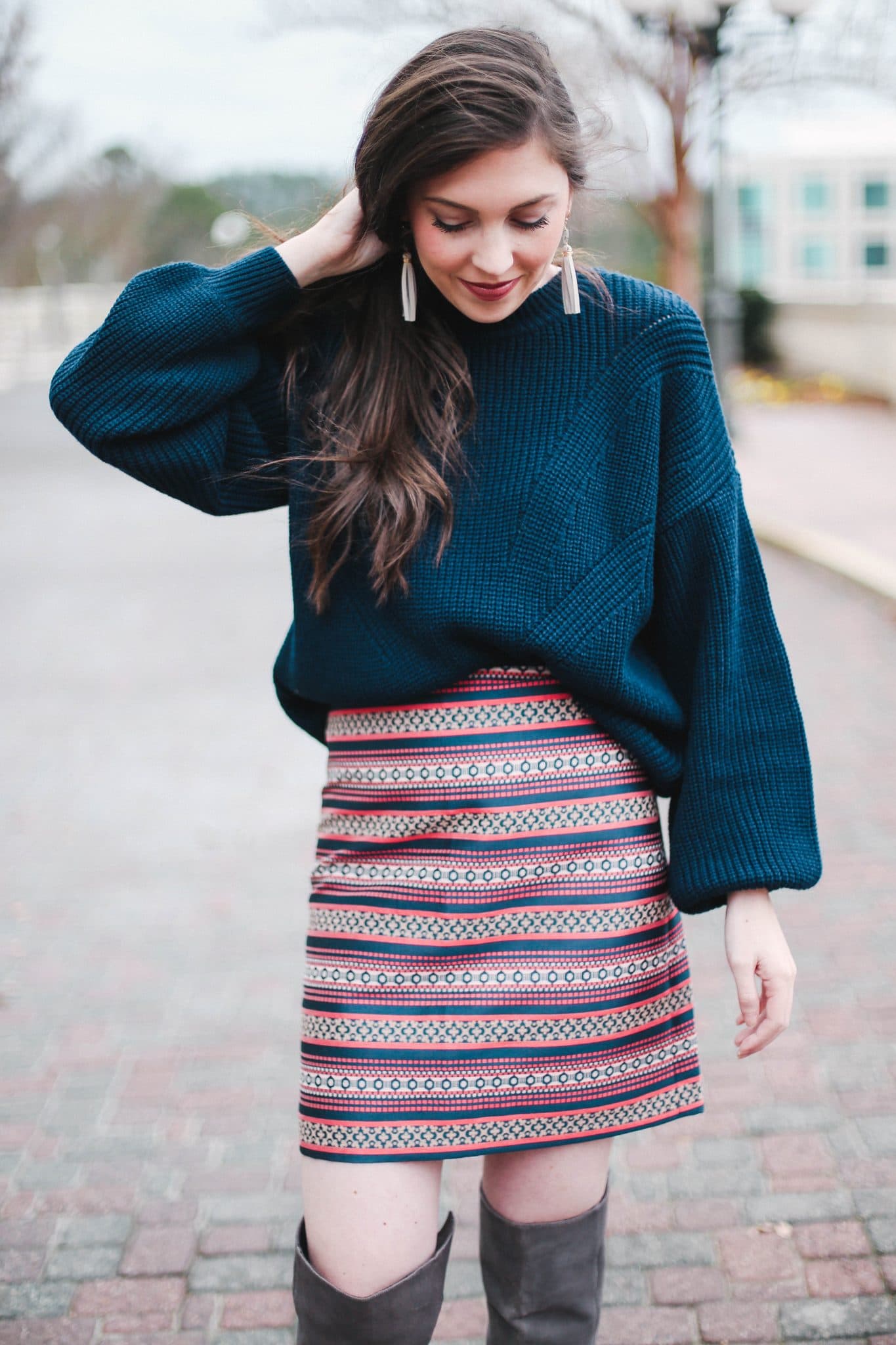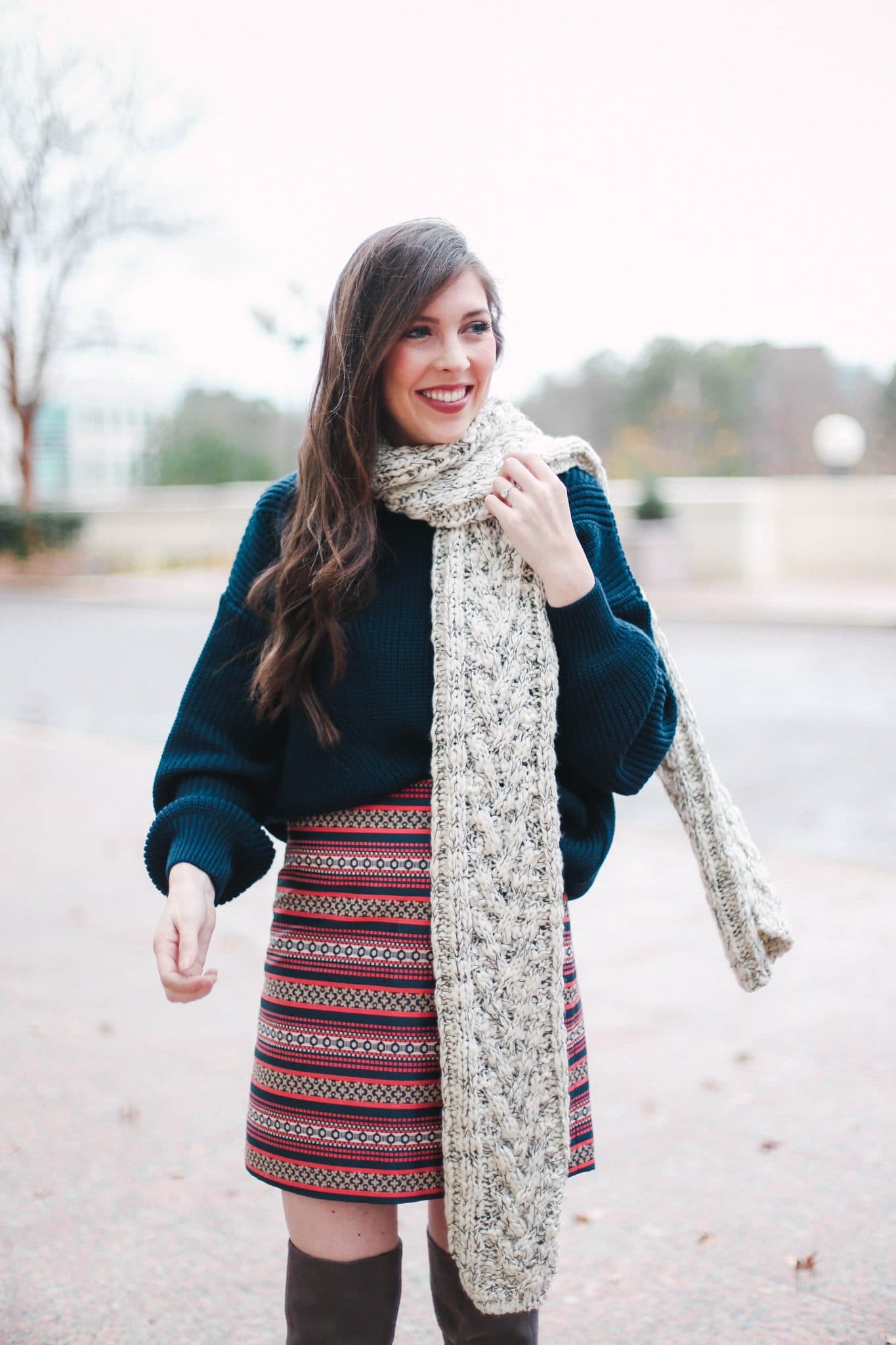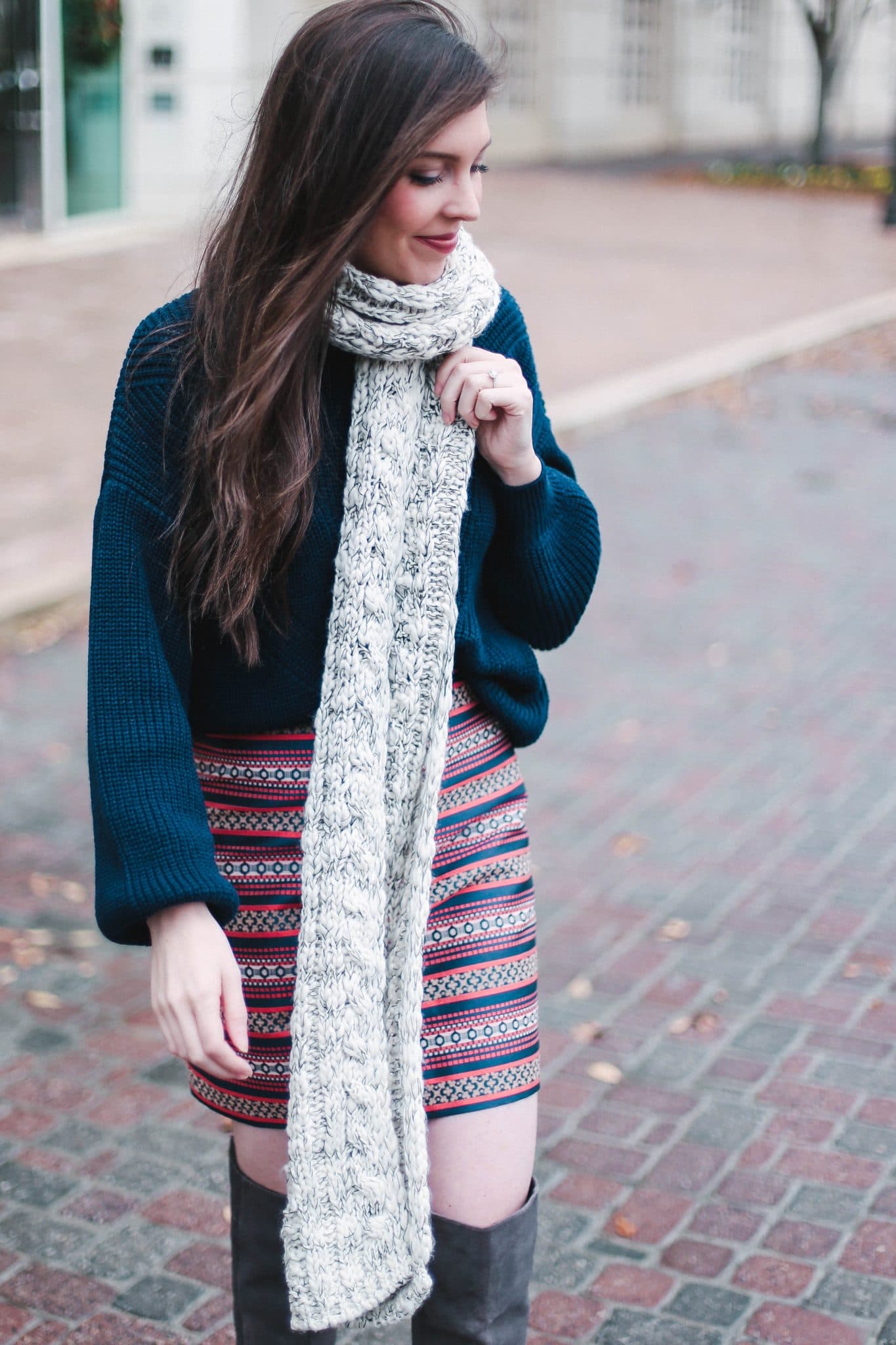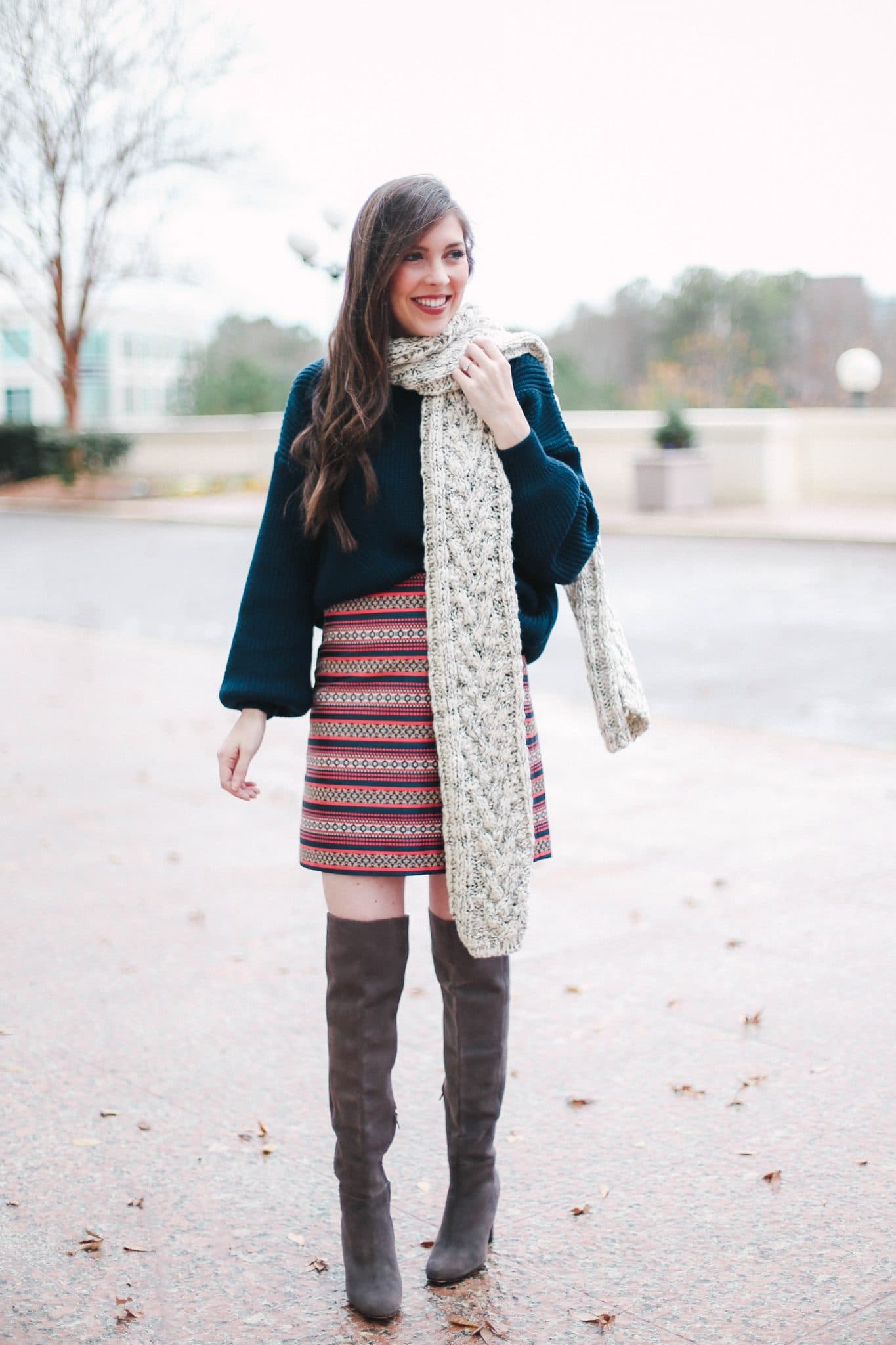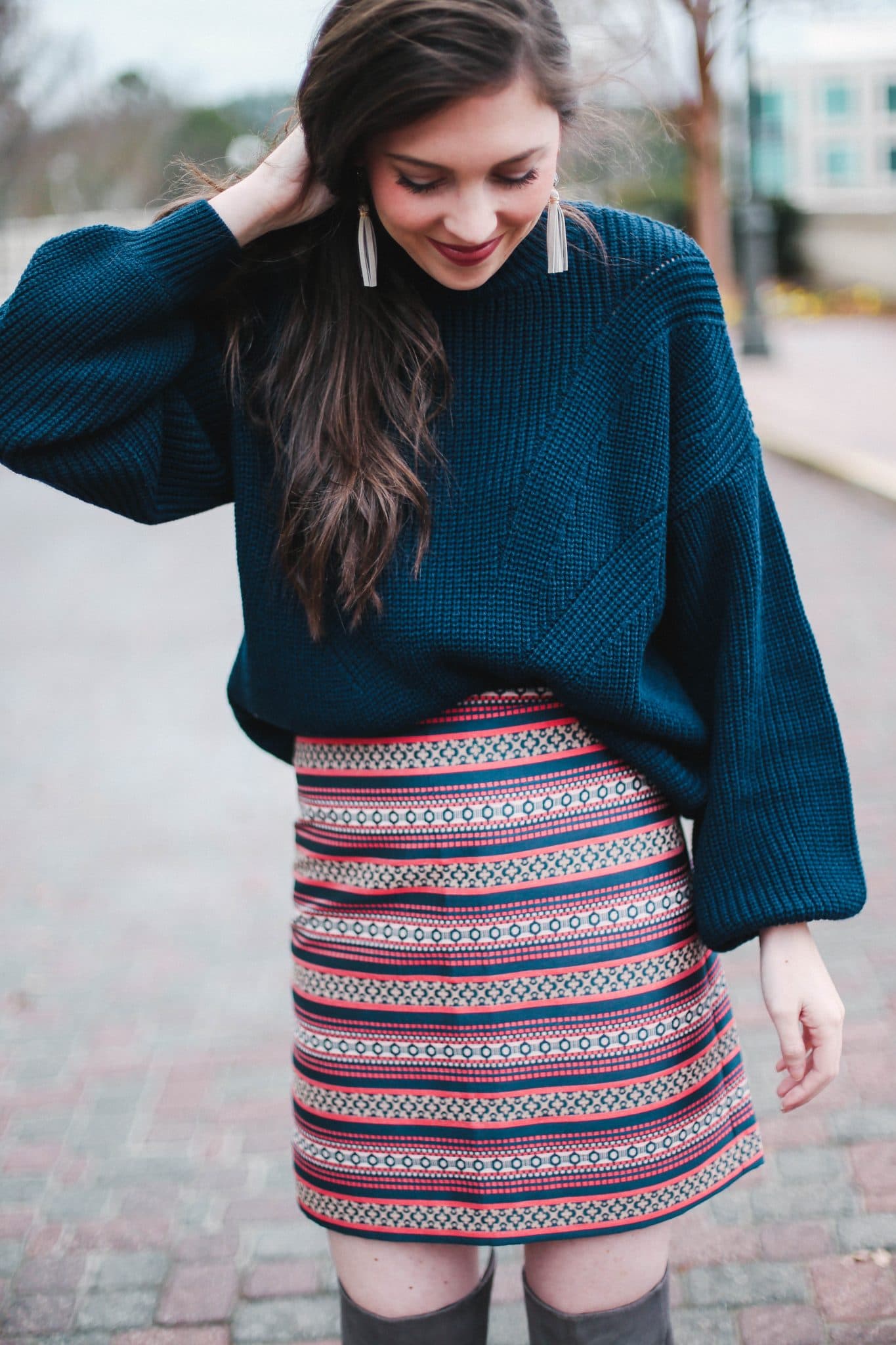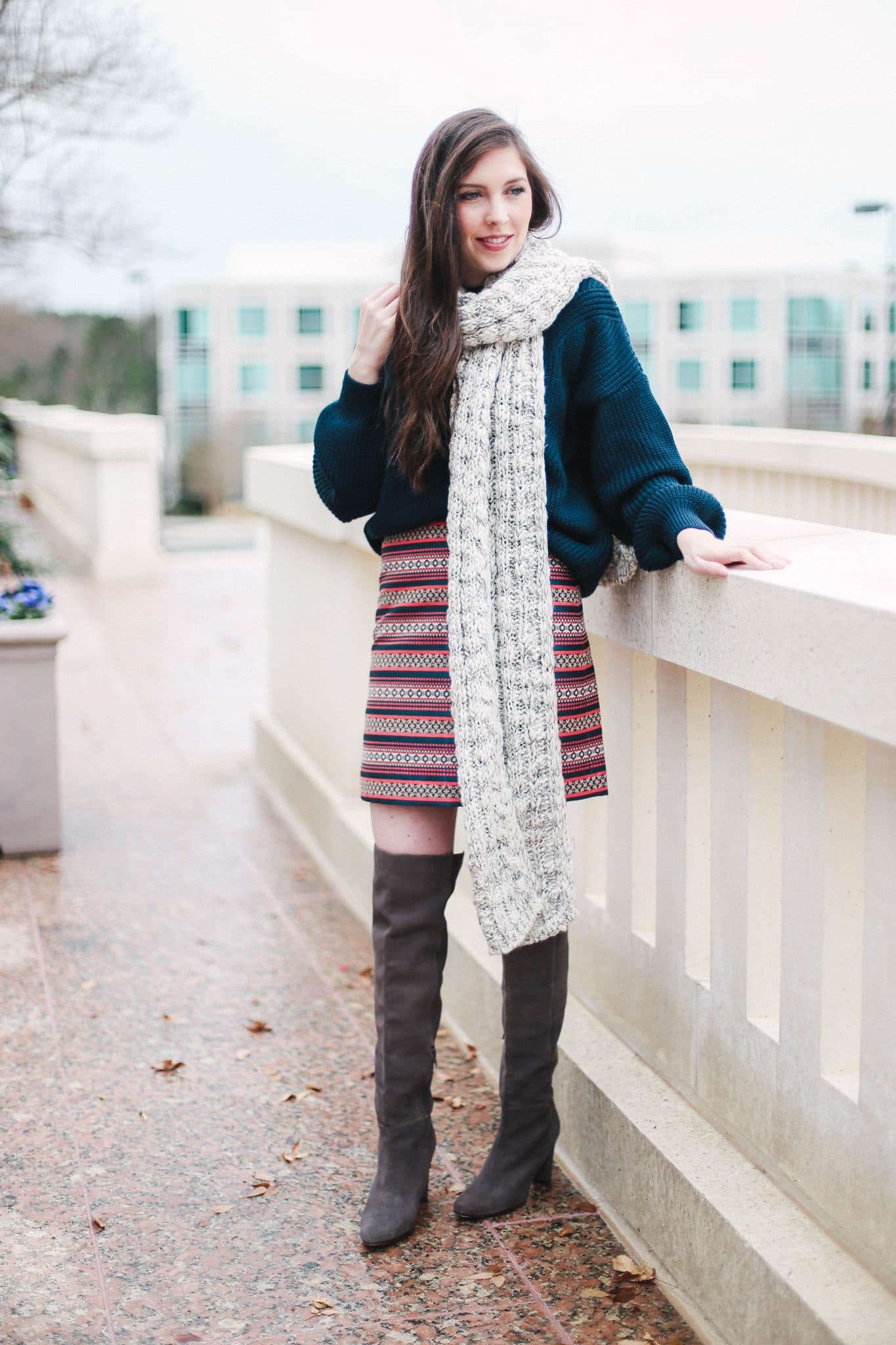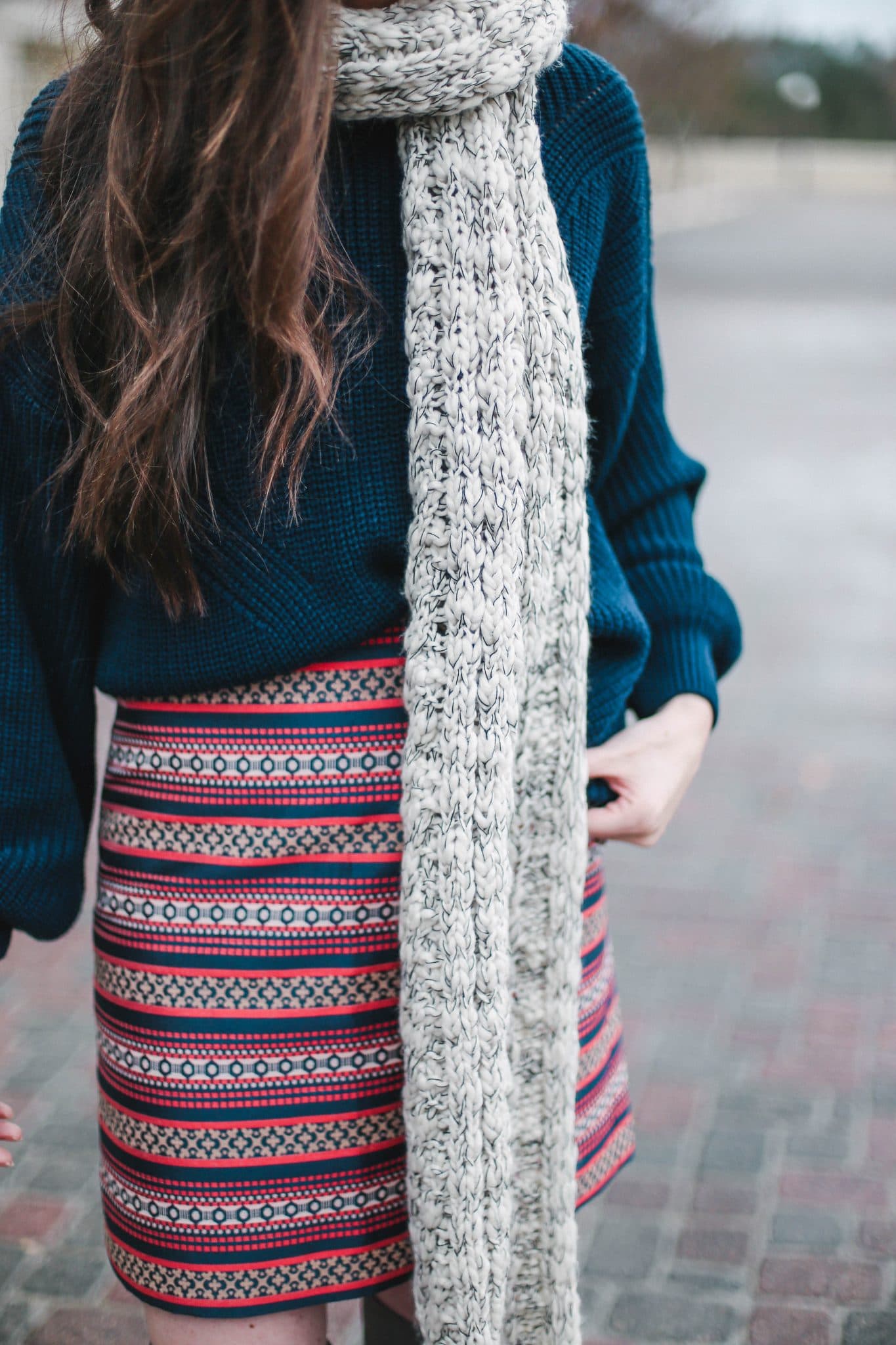 I also wanted to say a big THANK YOU to everyone who participated in our Twelve Days of Giving holiday giveaway series with my good friend, Taylor Rae! We've announced ALL of the winners. If you've won a prize, you've been emailed by either Taylor Rae or I but incase you missed it, here are the lucky winners for Days 1-12:
Day 1: @tayleighlovette on Instagram (Rent the Runway)
Day 2: Nicole V via Gleam widget (Kendra Scott)
Day 3: Kelsey Q via Gleam widget (Swirling Honey)
Day 4: Meredith B via Gleam widget (Daniel Wellington)
Day 5: Samantha M via Gleam widget (Cooper and Ella)
Day 6: Mallory L. via Gleam widget (Vera Bradley)
Day 7: Kelly T and Kelly M via Gleam widget (Fromm Beauty)
Day 8: @emilykublin on Instagram (Anthropologie Raleigh)
Day 9: Heather G and Amanda Y via Gleam widget (Bernardo Outerwear)
Day 10: Emily S via Gleam widget (Swoozies)
Day 11: Alyssa F via Gleam widget (Margaux)
Day 12: @blondebrittney on Instagram (Westin)
Thanks again for all of your entries + enthusiasm for all of these brands! We hope you all enjoy your new gifts!
xo, Shelby