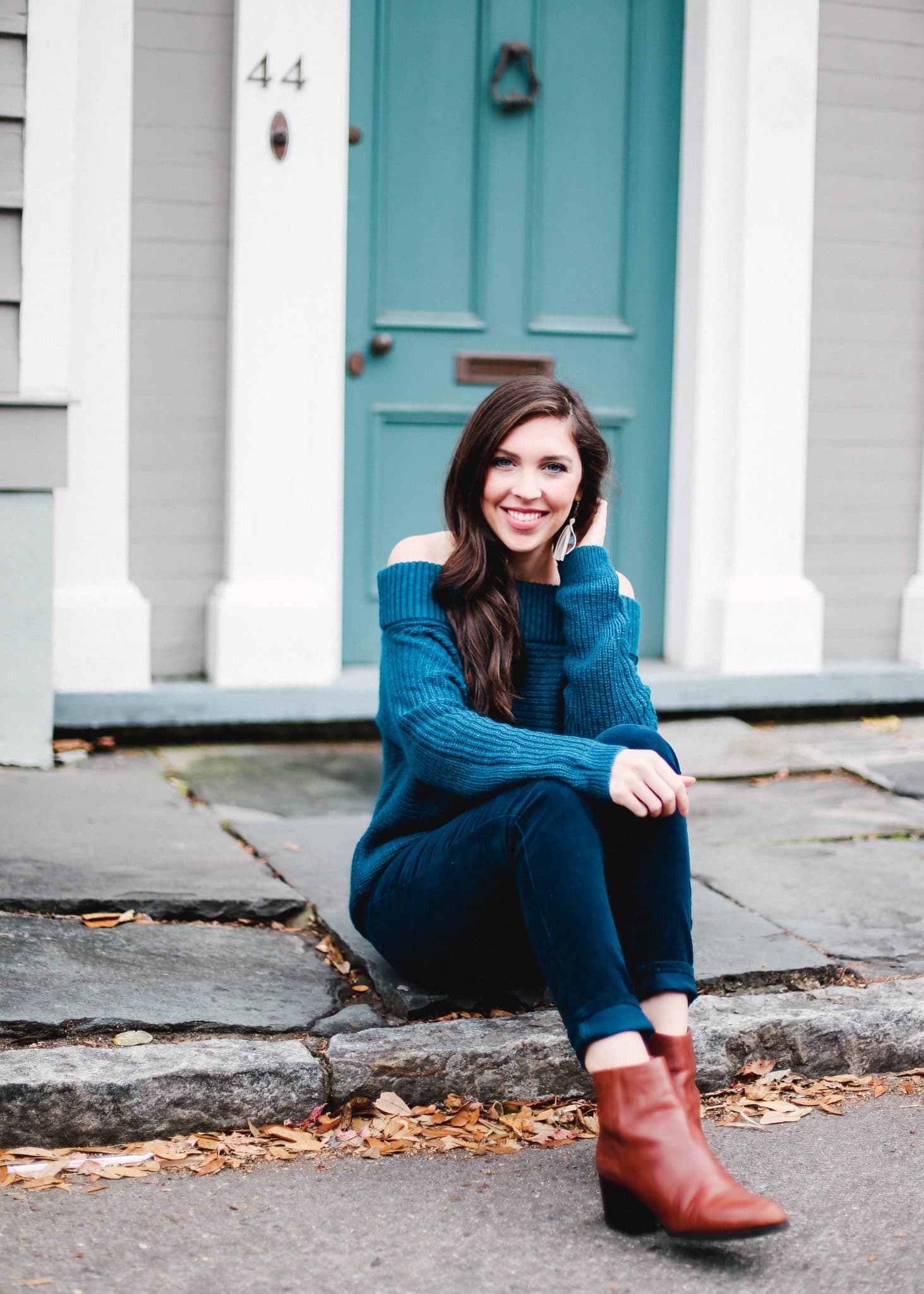 It isn't a surprise my favorite color is blue. No specific shade, just really any blue. Navy, teals, baby blue, you name it. When I saw that Express was having an after Christmas sale on their sweaters, I jumped at the opportunity to stock up on some winter essentials. This off-shoulder bright blue one jumped out at me and I'm so glad I scooped it up at 50% off (I'm wearing a size small for those wondering about the sizing!). I packed it in my bags for Charleston and wore a blue on blue outfit one of the days we were there. I found these navy blue corduroy skinnies at the Forever 21 in Charleston (you can find the exact pair here). Although the sweater can be worn off-the-shoulder, it can really be worn more conservatively too in case you want to make it more work appropriate.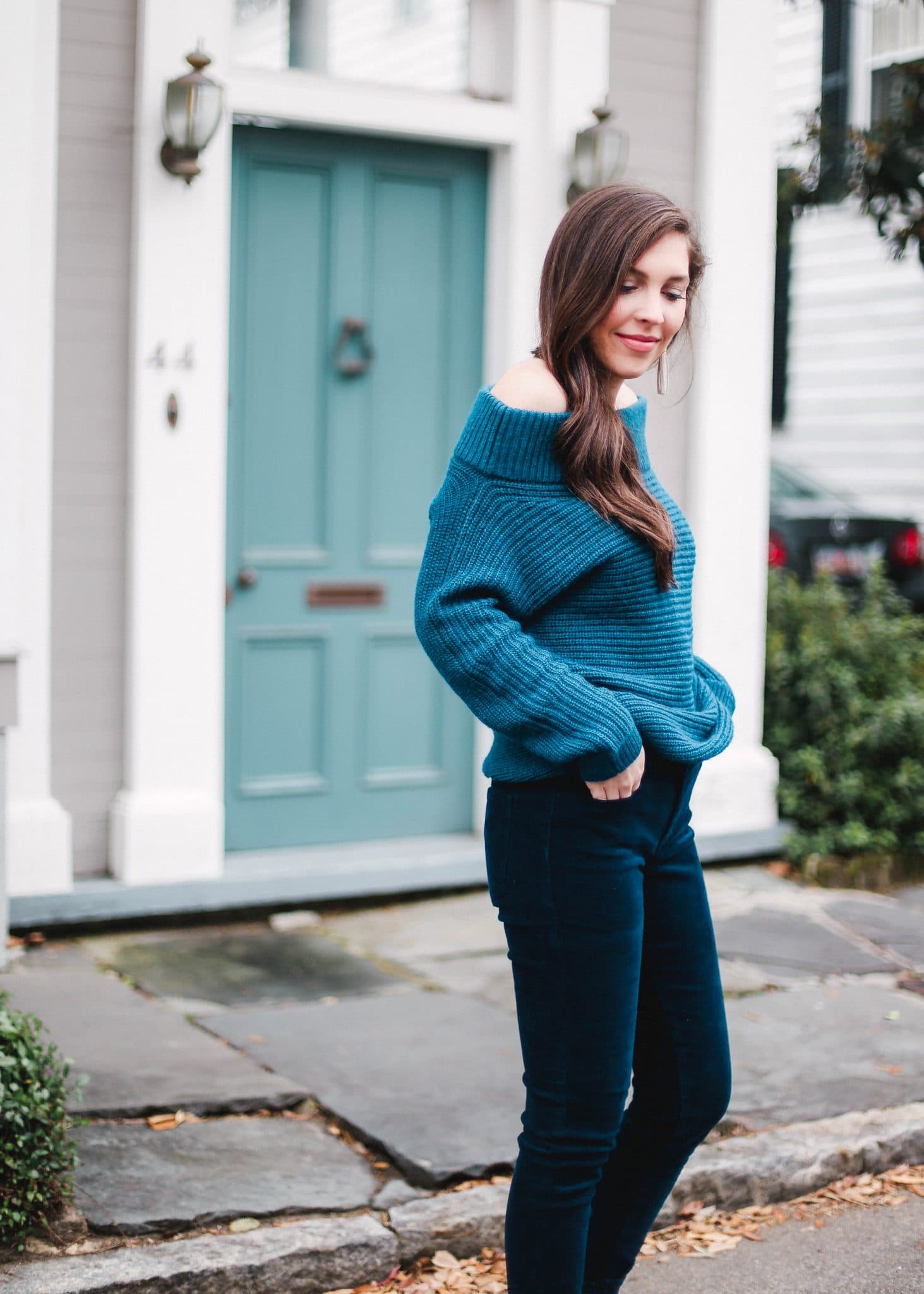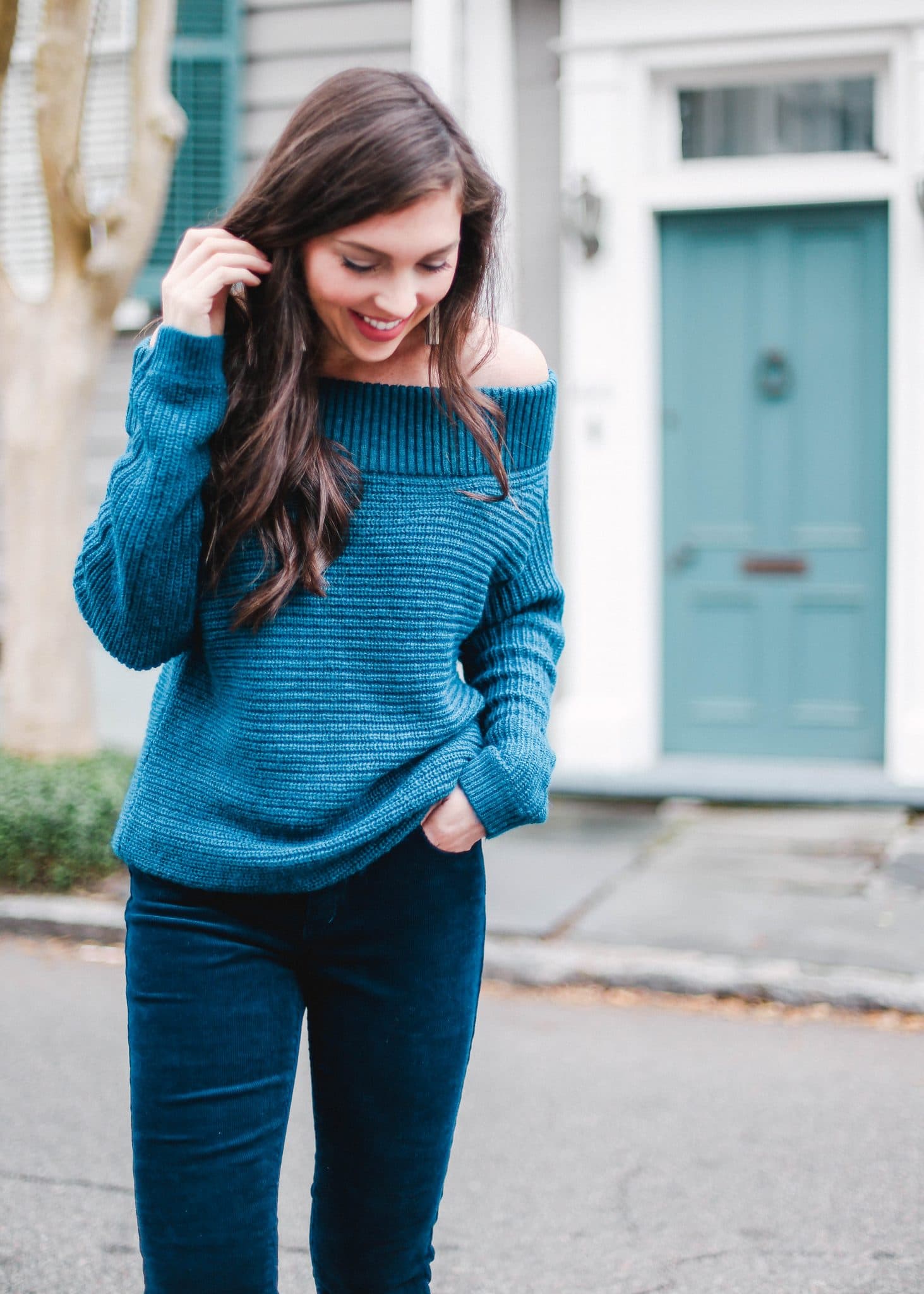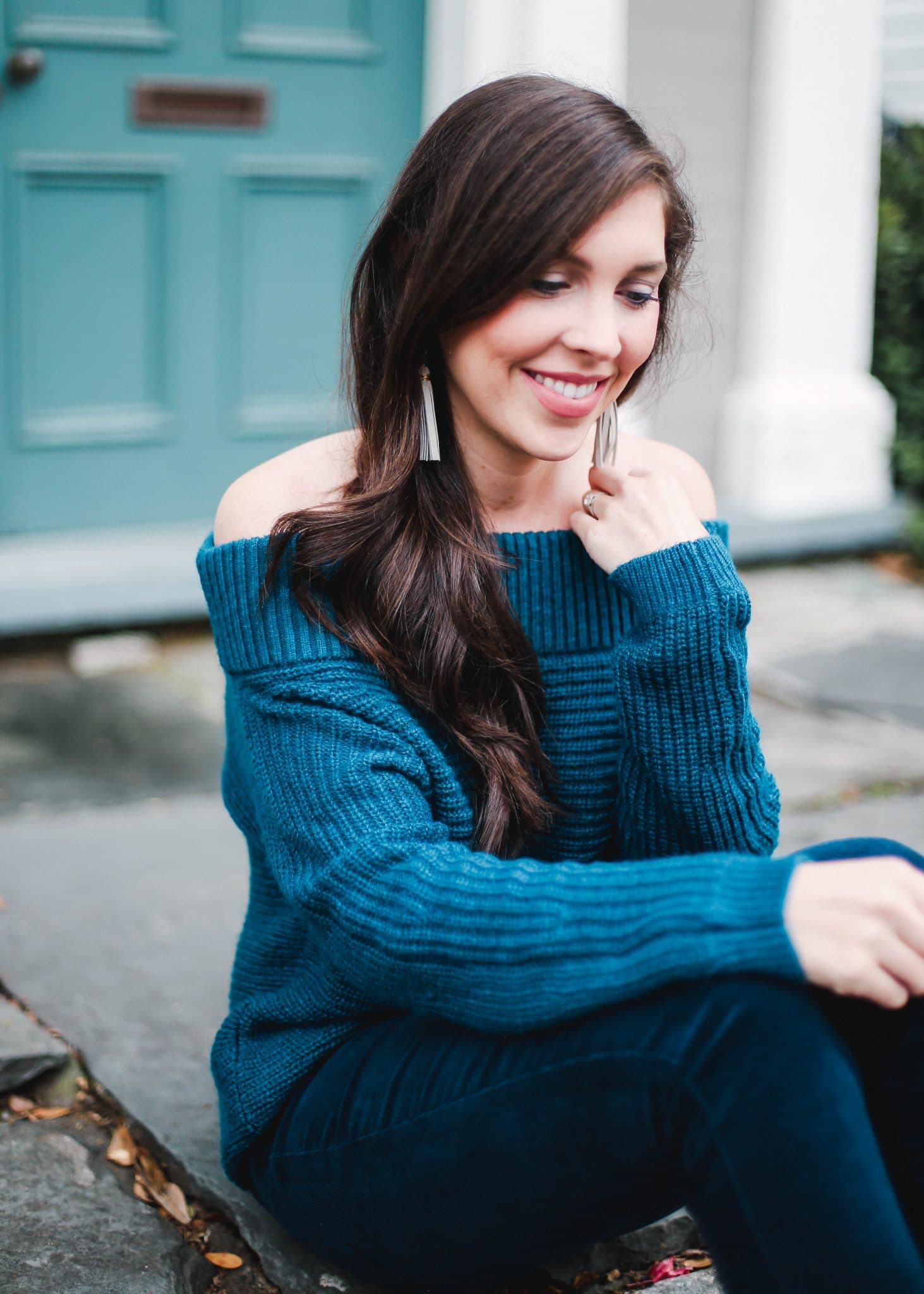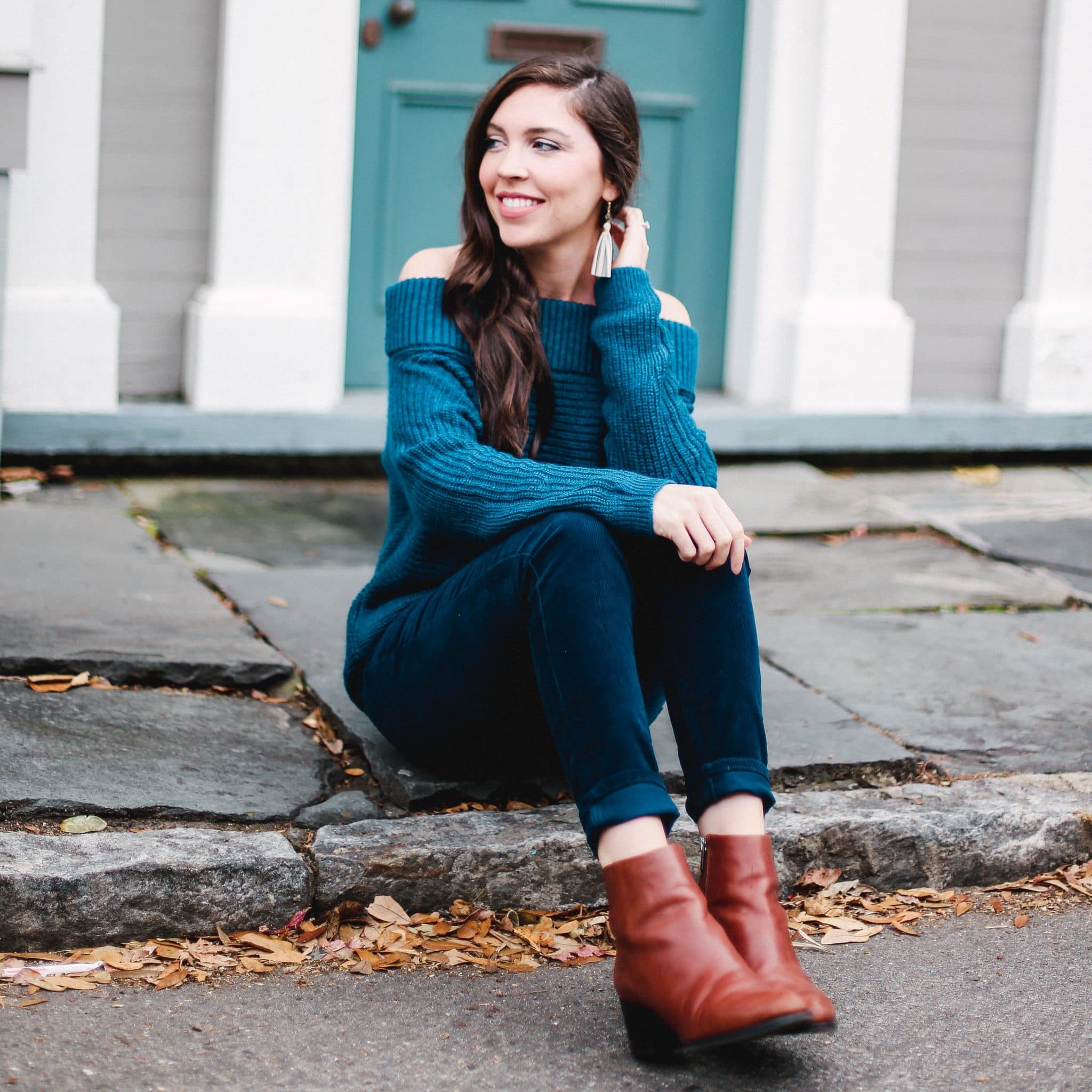 <a class="e-widget no-button" href="https://gleam.io/GSm4y/raven-riley-earrings-giveaway" rel="nofollow">Raven &amp; Riley Earrings Giveaway</a> <script type="text/javascript" src="https://js.gleam.io/e.js" async="true"></script>
Whenever I travel, I pack very few accessories (I'm always afraid of losing them) but only pack neutral earrings that will go with everything. I packed up my favorite Raven & Riley tassel earrings (enter to win a pair below!) which helped in figuring out what to wear. They're the perfect addition to literally any outfit and luckily they are having a 20% off sale until this Friday! You can see all of the pretty options right here. Enter the earring giveaway by following the instructions in the widget on this page. Winner will be announced here on this blog post this Sunday morning (New Year's Day!). Make sure to follow R&R on Instagram!
Thanks for reading and check back tomorrow for some more Charleston photos!
xo, Shelby