In past years, I've always compiled a list of resolutions, most of which I stick to, unless it has anything to do with working out every day (I have yet to achieve that). Anyways, as 2017 quickly approached this year, my mind began to feel like a scattered mess filled with so many goals and improvements. Having a cluttered mind is not something I work well with, especially when it comes to achieving things. I figured, this year, I would simplify things a little more to set myself up for success. I've heard of a lot of other people doing this but I decided to choose just one word to use as my inspiration and 'guide' for 2017!
2016, for me personally, was like no other. It was one of the best but it was truly one of the hardest. I experienced wonderfully exciting things that had me thinking "is this real life?"! I also faced things I had never thought I would ever have to experience, tragic family losses that also had me asking "Is this real life?". Certain events have brought on a lot more worrying than normal and my top priority for the future is to not let worrying take over my life.
In 2017, I want to travel without worrying, LIVE without fear, get married to my soulmate, appreciate my health, grow in my faith, smile more & complain less, continue to step out of my comfort zone, learn things I've always been interested in, deepen my relationships, and just be mindful of the moment. There I go again, creating a list, although all of these can be summed up on one word for 2017 and that is…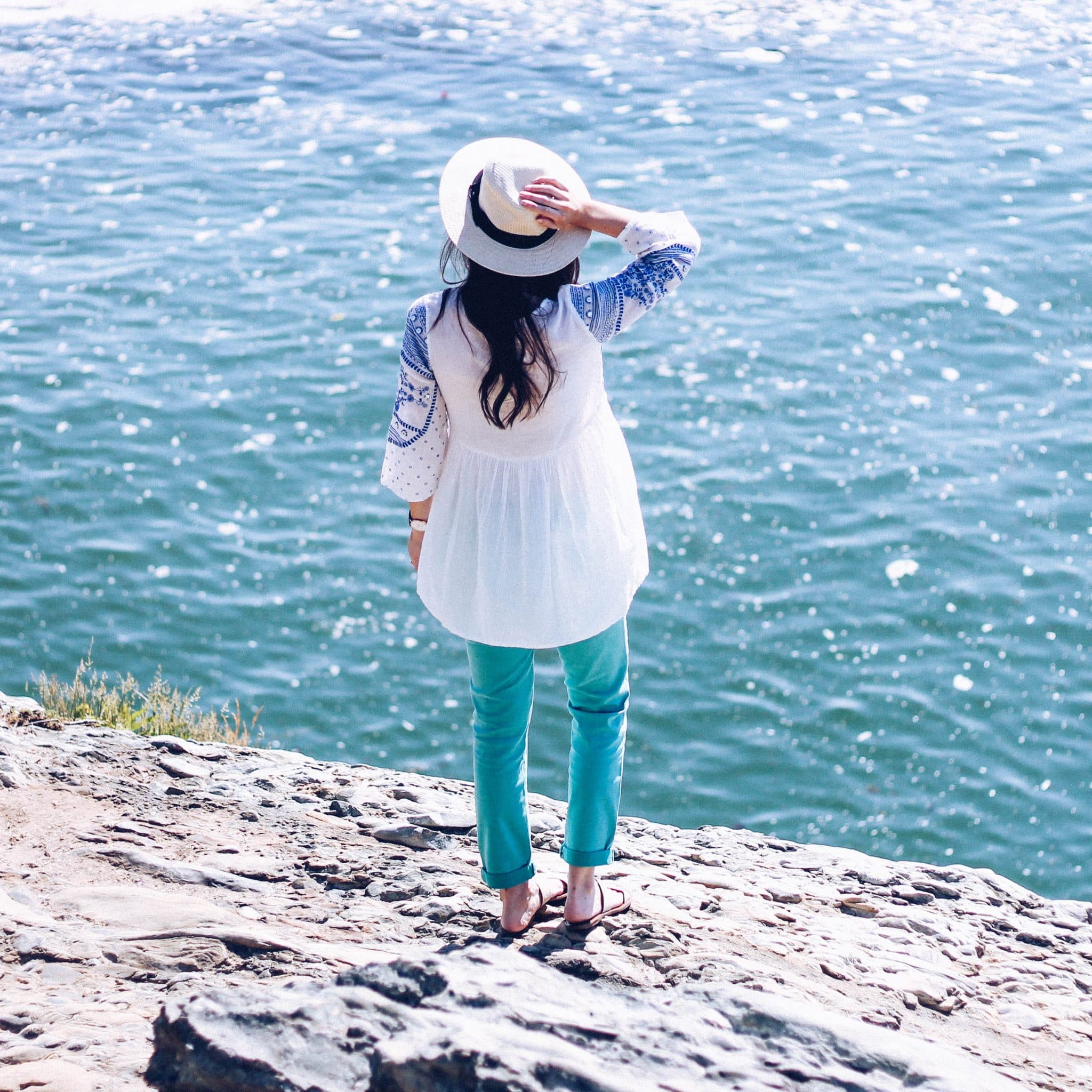 Cue the Taylor Swift 2008 jam. I'm not going to lie, it might be playing as I write this. You can thank me later!
There are a lot of really exciting things happening this year, things where I want to be 100% living in the moment and I plan on doing just that. Do any of you have a 'word for 2017'?
As far as Pretty in the Pines, you can expect a few changes this year. As we approach our wedding date in 5 months, you can expect to see more wedding planning content, aimed at helping other brides in the planning process and just giving you a closer look at our life. You can expect zero more blog posts on Monday's after today. This was a decision I made this weekend, actually. I spent all day Sunday doing things I have wanted to make time for for SO long. I spent hours reading, learning about editing videos, discovering new music, and it made me realize that Sunday time is crucial for my 'me time', and time to grow in my skills/interests/relationships. Having a full-time job with a company that I love, in addition to blogging, requires me to use Sunday's as prep time for the coming week, too, instead of spending it at my desk writing for the blog. With that said, I also plan on incorporating a lot more video into the blog.
So, here is to living 'fearless' in 2017! HAPPY NEW YEAR, everyone! Thanks for visiting my blog – this community and hobby-turned-side business has brought me so many great opportunities this year and I am so thankful I was fearless enough to start it back in '14.
xo, Shelby