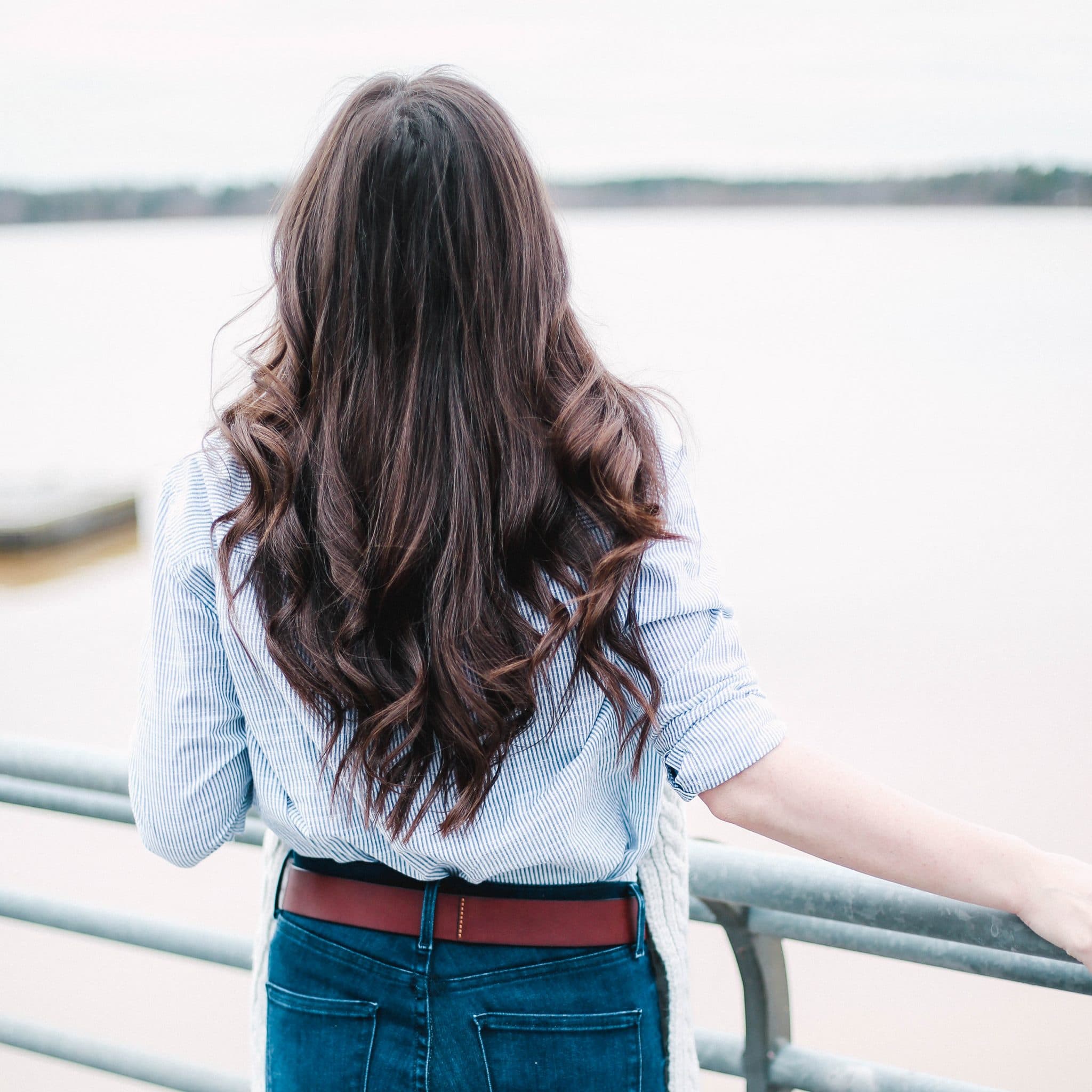 It's back to work today and back to the blog after a 3-day weekend! TJ was out of town for his bachelor weekend so I spent the weekend with one of my best friends. We ate Mexican food two nights in a row, did some wedding planning, and went on a shopping adventure where I found a few new classic pieces to add to my wardrobe! I found this boyfriend shirt in blue/white, a classic brown belt, and a cozy grey knit scarf, ya know… just some "classics" that I had to share in today's post! What even is "classic"? When I think of the word, I think of something that holds its value of style and quality over a very long period of time. It's usually fairly simple but still stylish and timeless. In fact, I feel like GAP (where the majority of this outfit is from), is just a very classic company in general.
Sometimes I go through phases of where I like to shop. Sometimes it's ASOS when I'm feeling trendy, or Nordstrom when I want convenience (hello online pick-ups and curbside assistance!), and sometimes I go through LOFT phases where I want to focus on building my workwear wardrobe. GAP, though, is one of those companies where you can find items that will ALWAYS be in style, even years down the road.
Do you have any "classic" and timeless places you like to shop?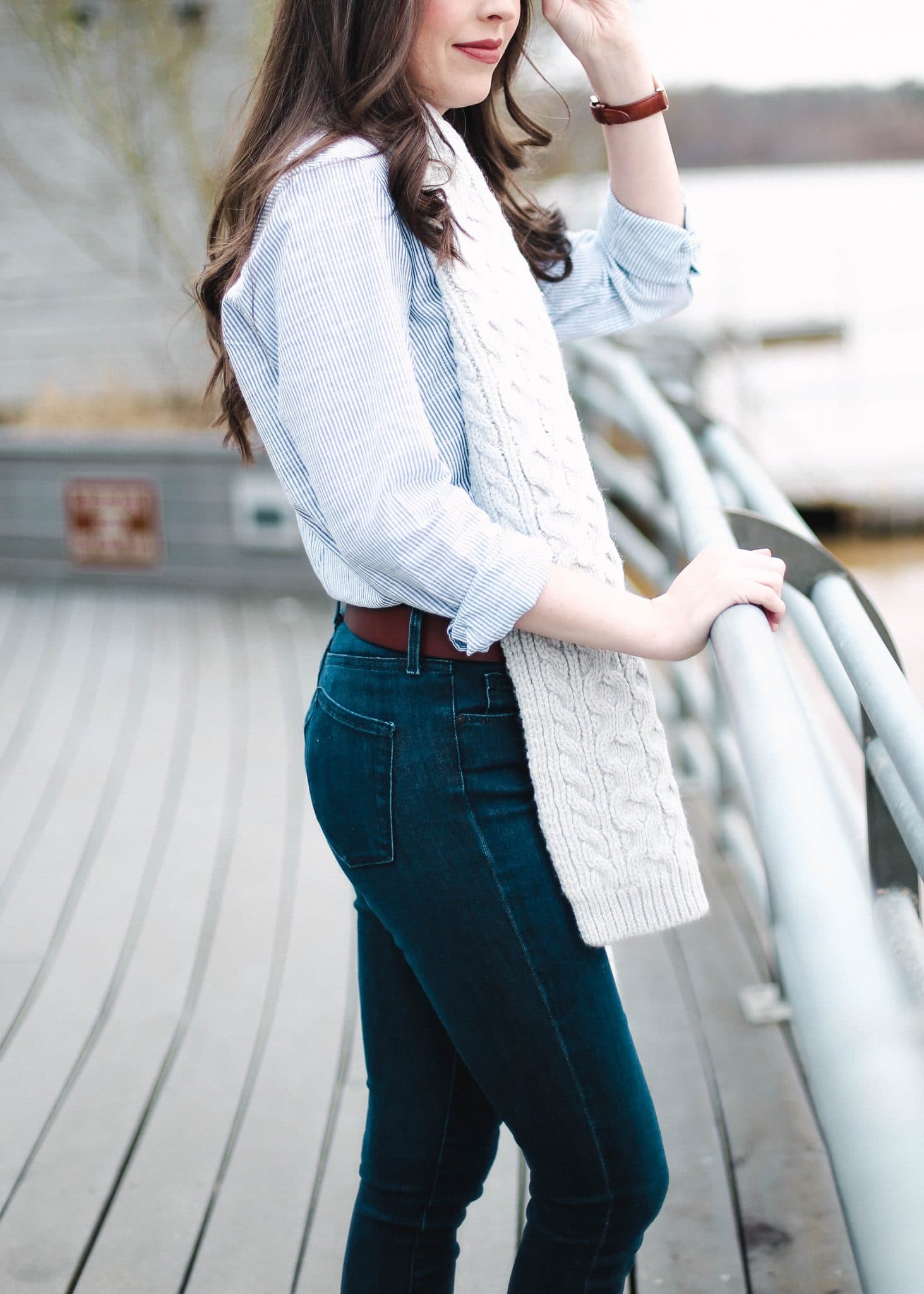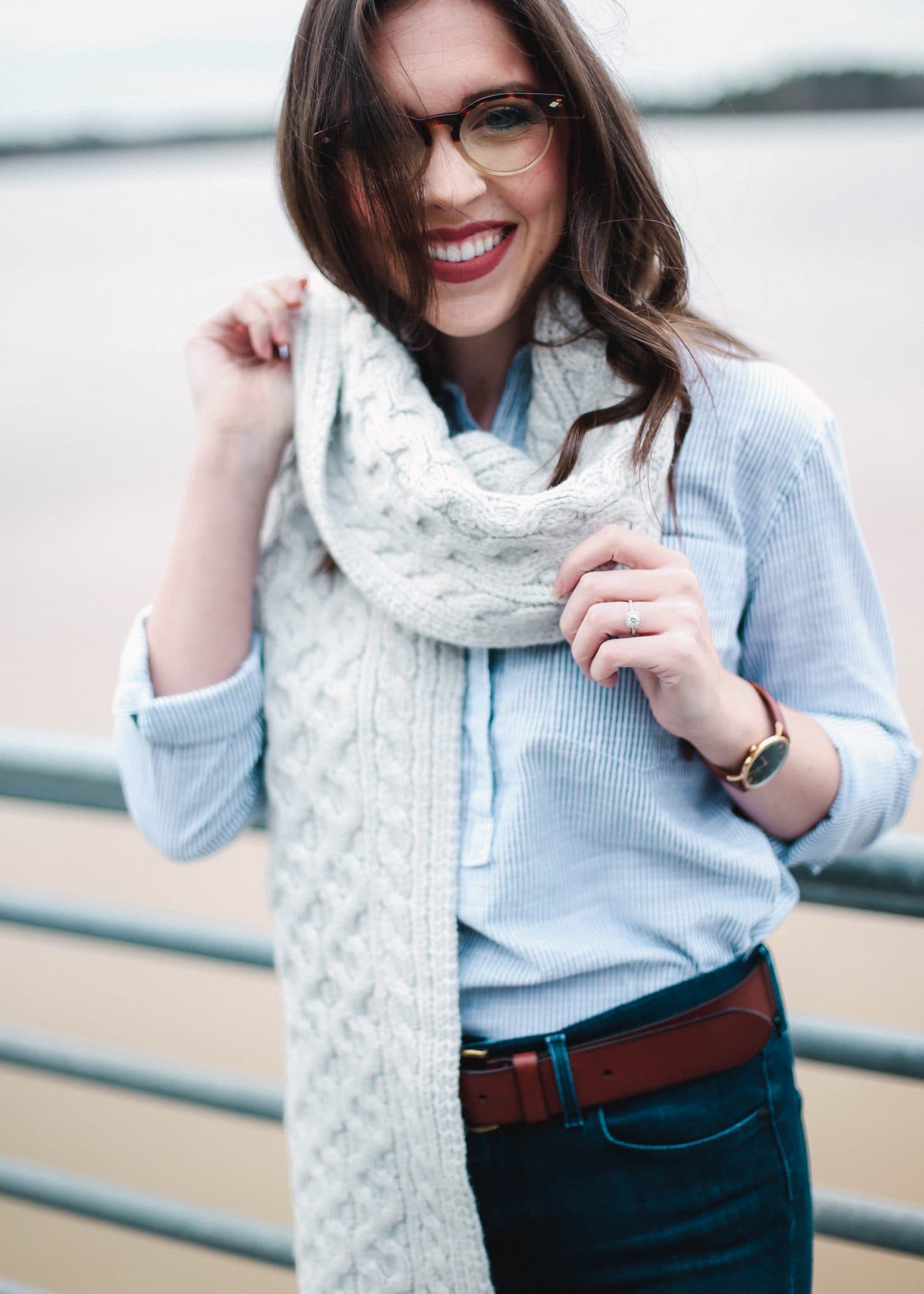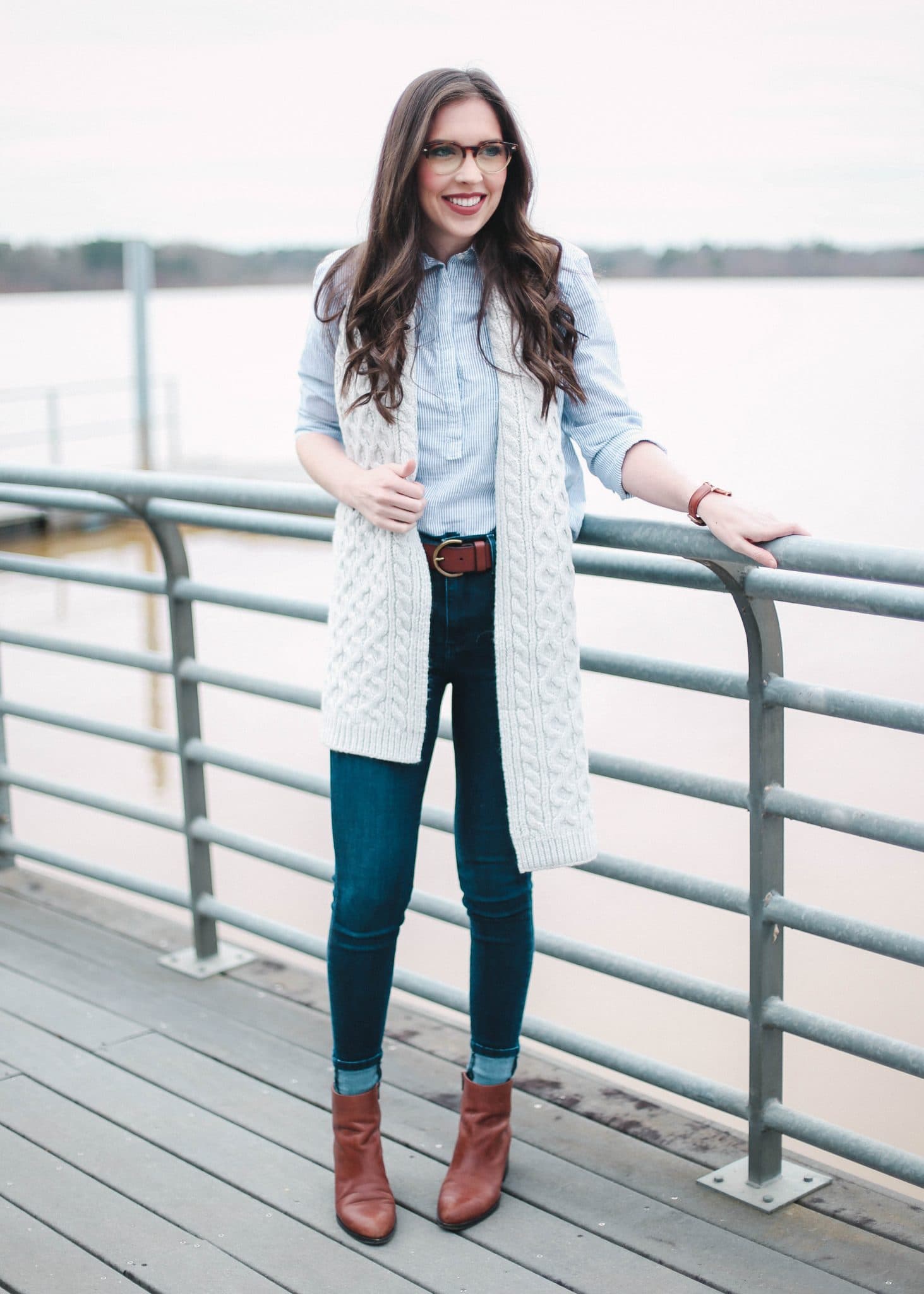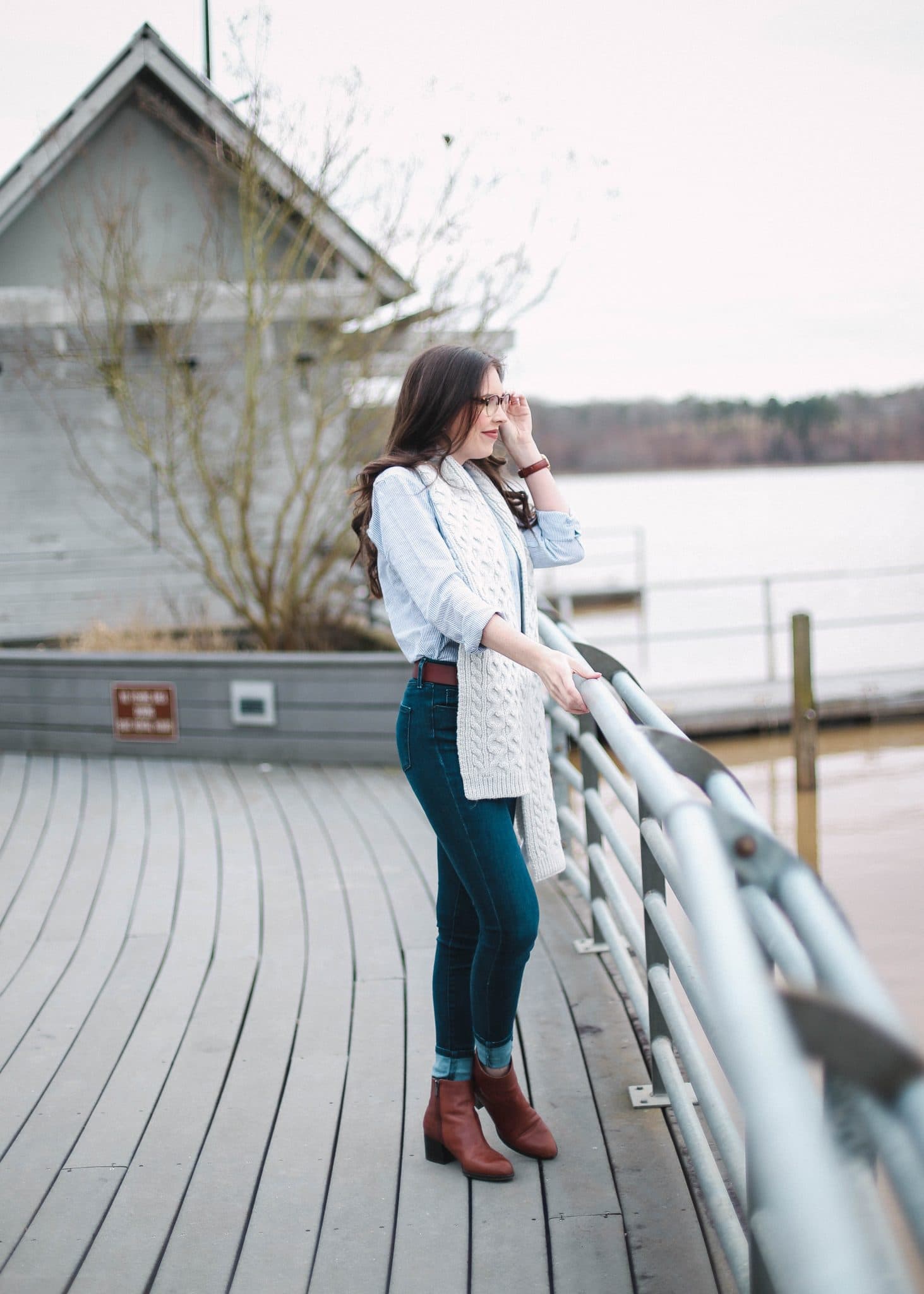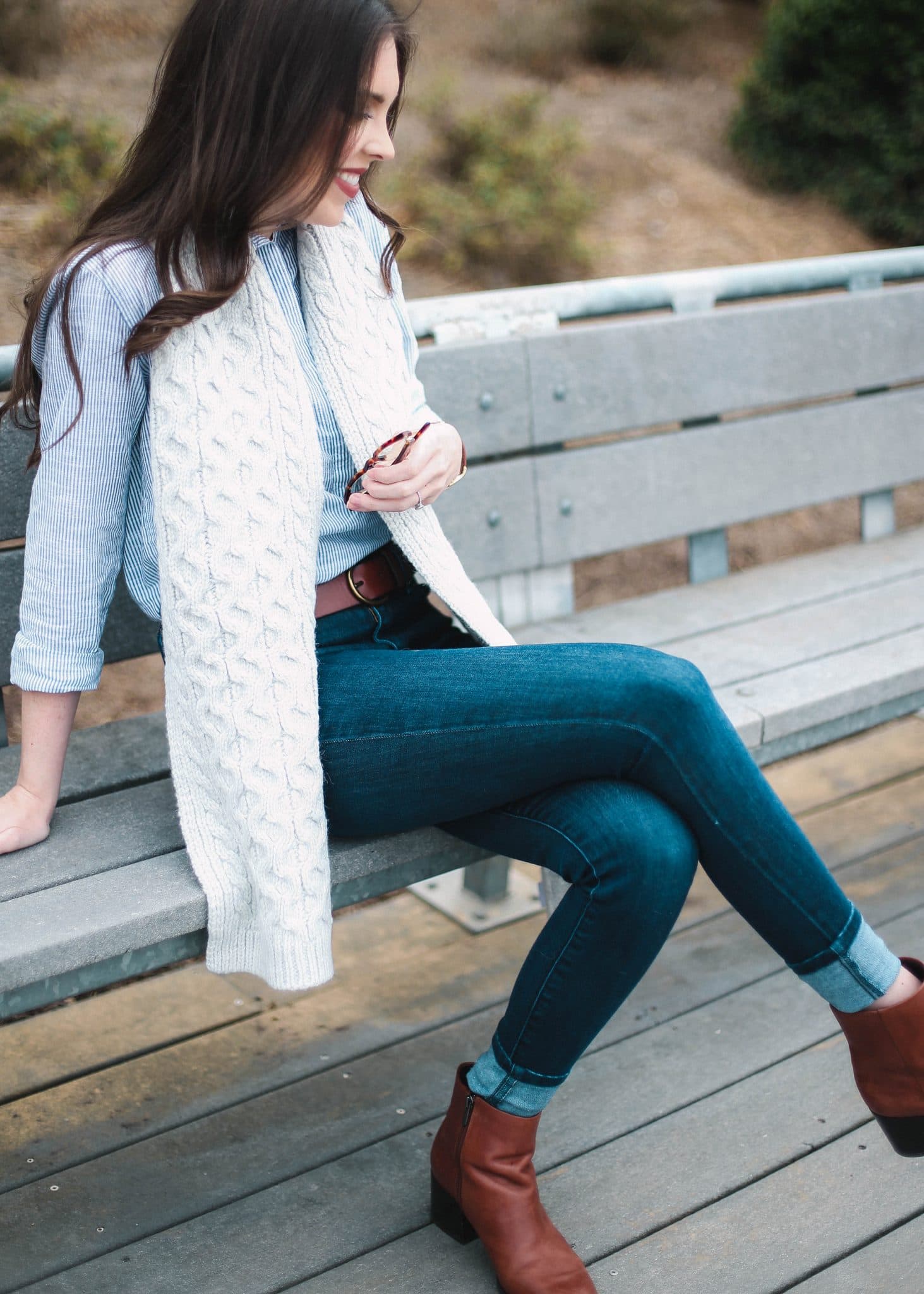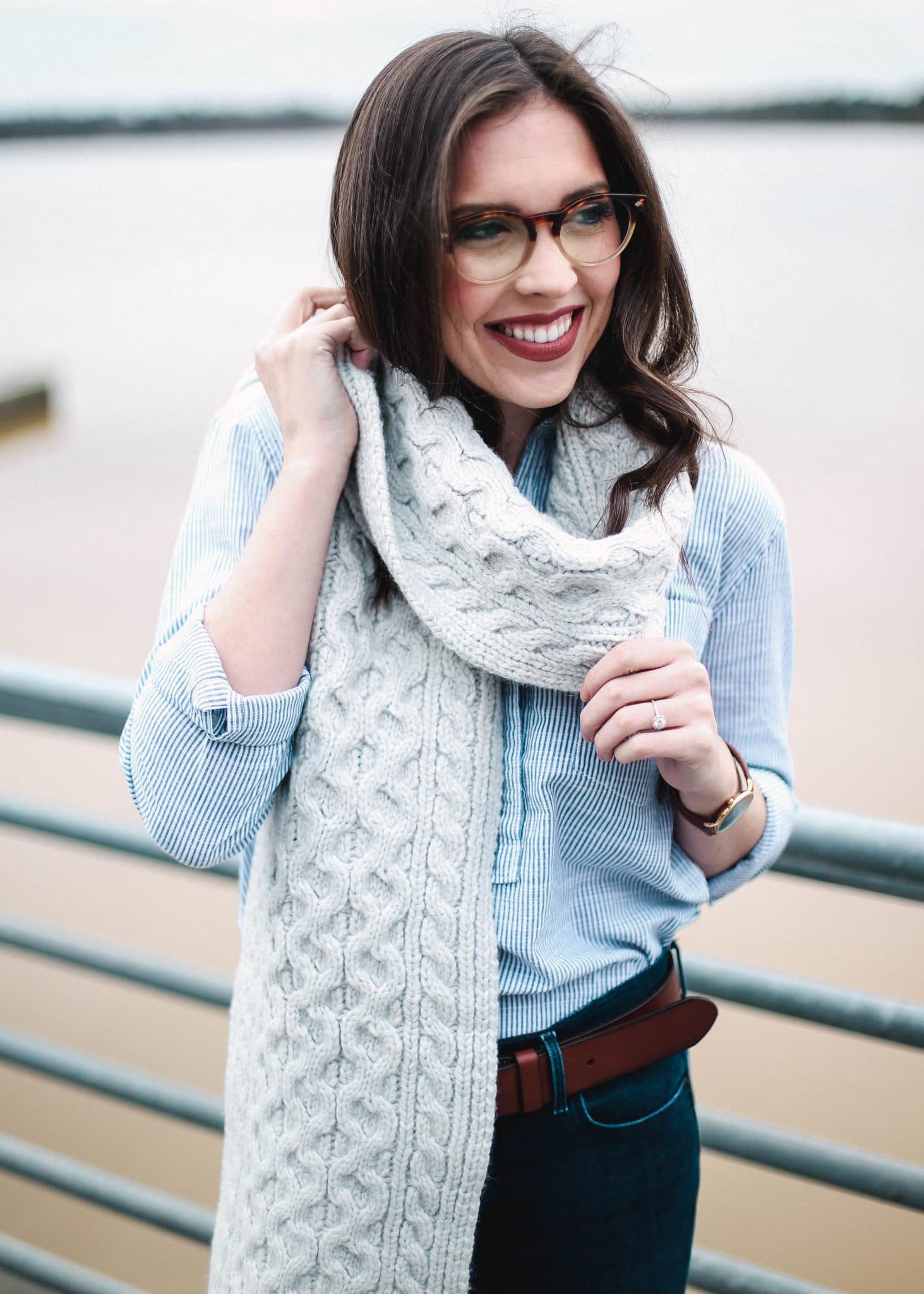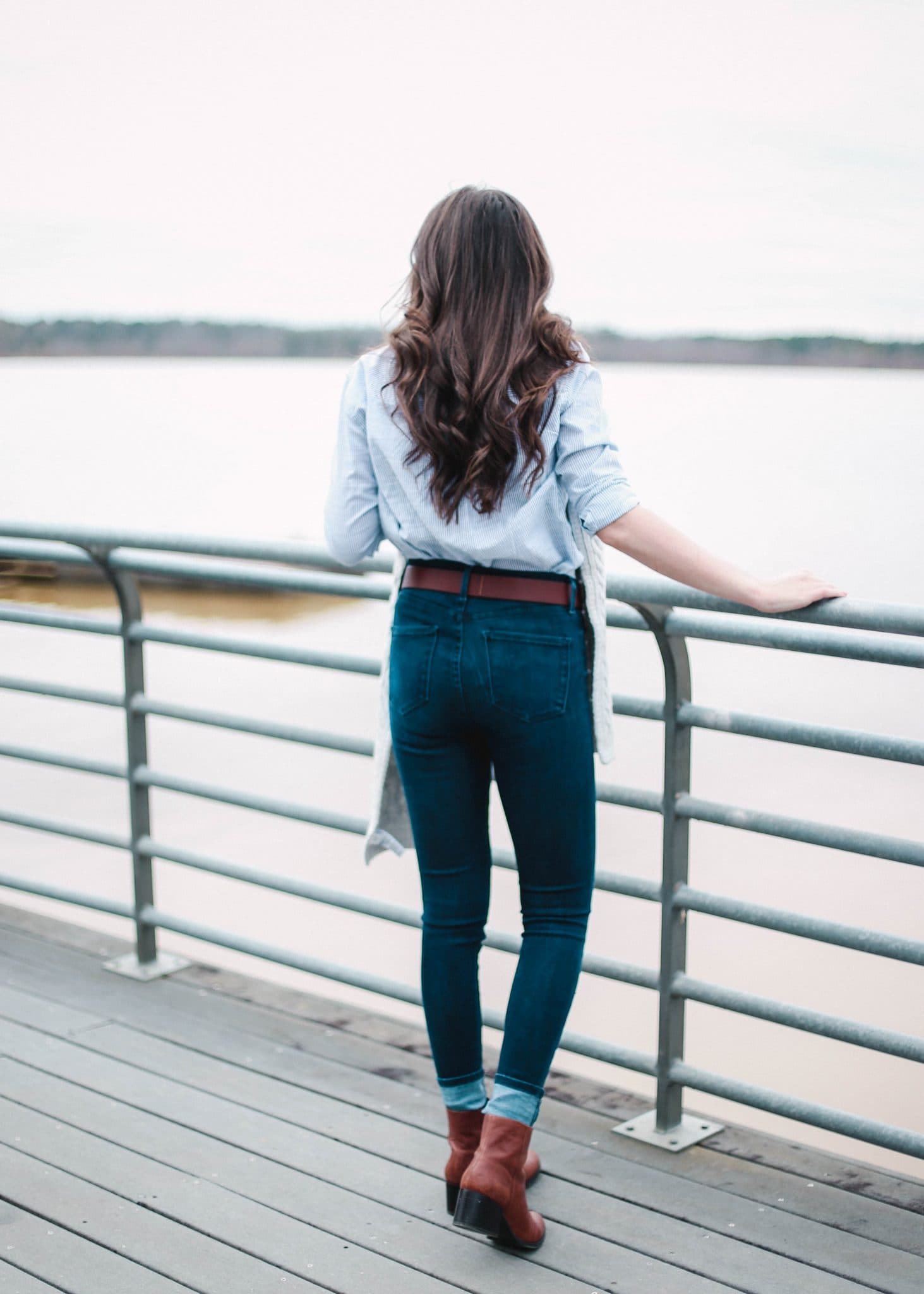 Thanks for stopping by! Hope you all have a great week! Check back here tomorrow for another cute and cozy look!
XO, Shelby