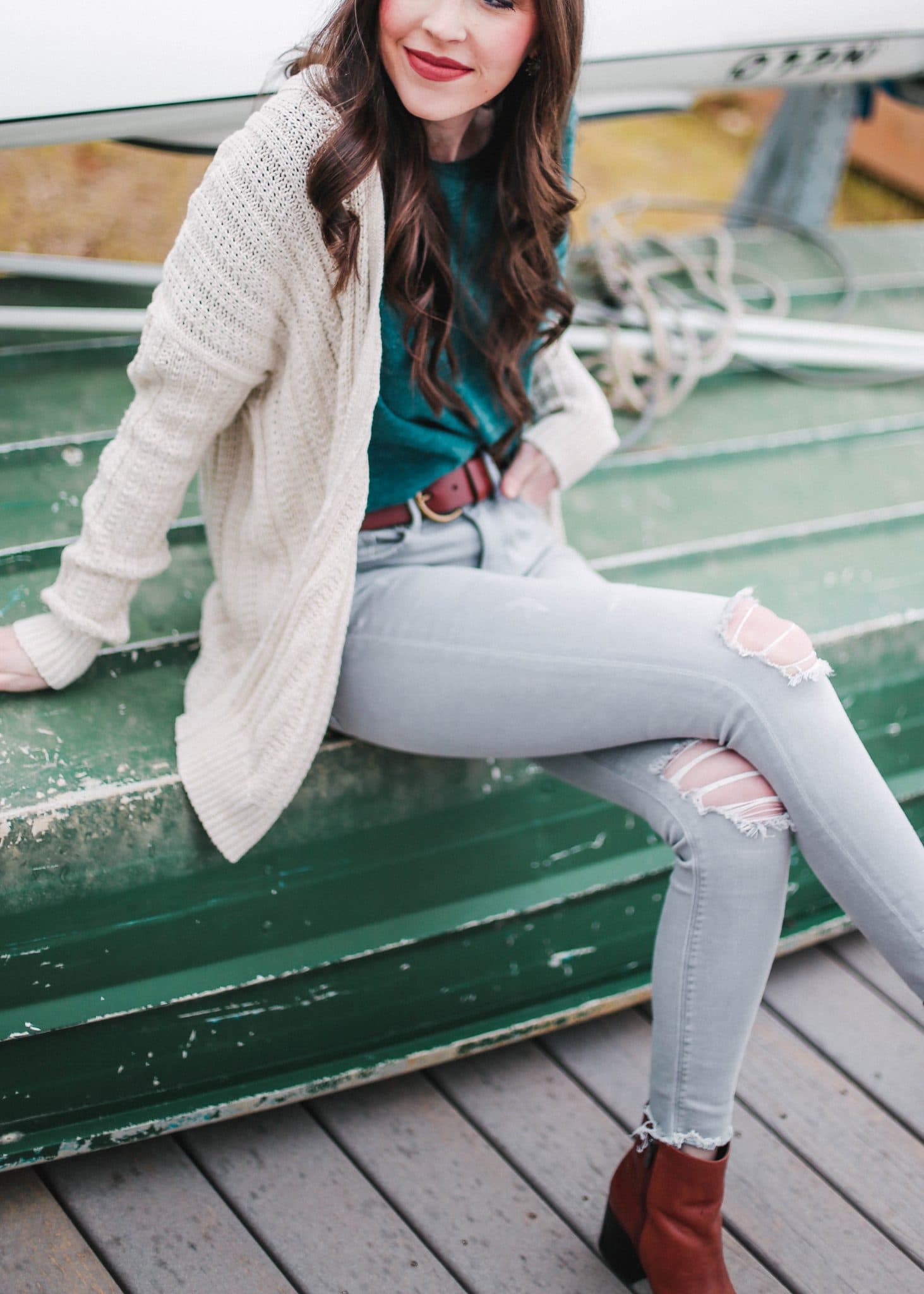 Let's talk about saving money for a sec. With thoughts running through my mind of where our next home will be and not to mention wedding costs, you can bet that I am trying to save money now more than ever. We, of course, want to plan a few upcoming trips as well so you can probably guess that I am not planning on spending money on a bunch of clothing and other material items in this next year. But what about my style blog where I post about clothes every week?!? This is where my "shopping rule" comes into play. When seasons change, you're probably going to want to spend a little bit on new clothing just to get through the season. A budget-friendly rule I've used for as long as I can remember is the dollar v. wear rule. If something costs $25, it will only be worth it if I plan on wearing it at least 25 times in my life. If something costs $100, will I wear or use it 100 times? If not, then it probably isn't a smart buy while I'm trying to save money.
These photos incorporate fairly basic, everyday, items that definitely comply with the dollar v. wear rule. A nice pair of stretchy grey denim I can wear year round, a comfy basic tee with some ruffle detail, a cream cardigan perfect for layering into spring, and these brown booties that I've definitely worn at least 100 times (they're on sale now too!).
Have any of you ever used this shopping rule of thumb?!
xo, Shelby