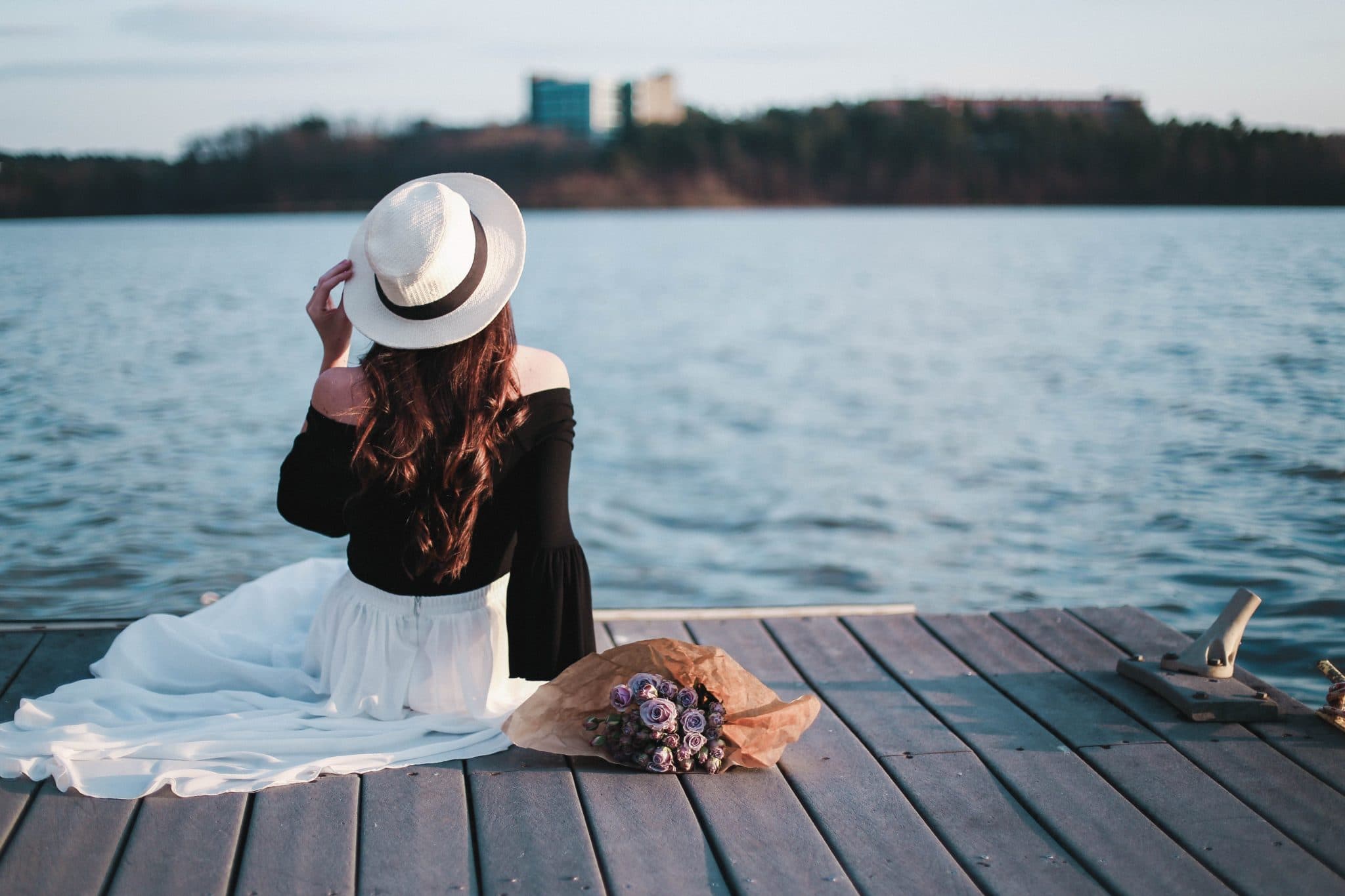 Happy Valentine's Day, friends!
Can we take a moment to talk about how perfect this past weekend was?! 80 degrees, sunny, and beautiful! Springlike weather always gets me thinking about all of the events and festivities filling up my calendar these next few months including wedding showers/parties. I've found the most perfect piece for any bride-to-be this spring/summer thanks to Filly Flair! This white maxi skirt from Filly Flair is truly one of the most beautiful skirts I've ever seen. It has a high waisted fit and could be worn with just about ANY top of any color. This past weekend I wore it with a simple black off-the-shoulder cropped top but I can think about 20 other tops it would look great with.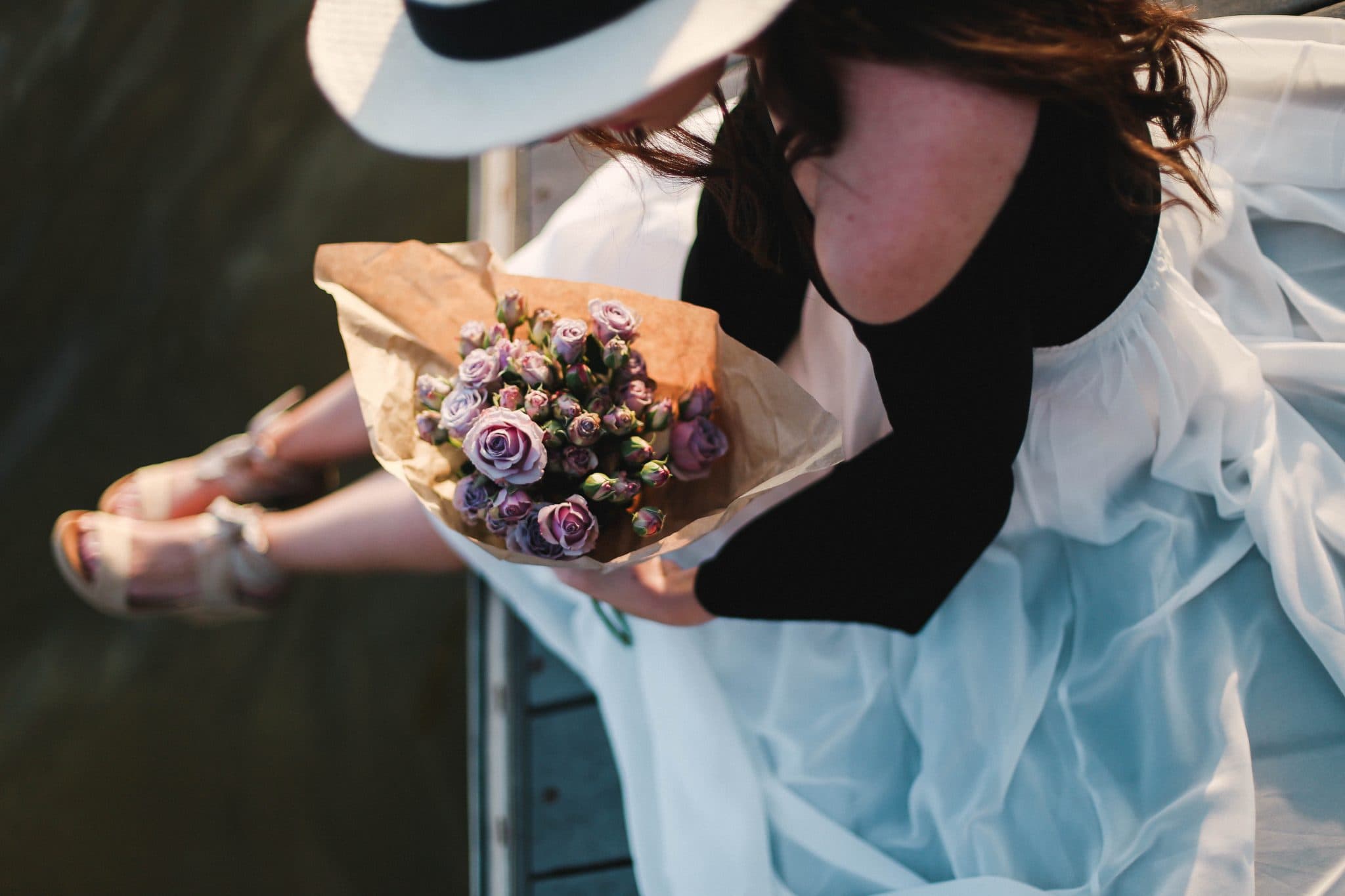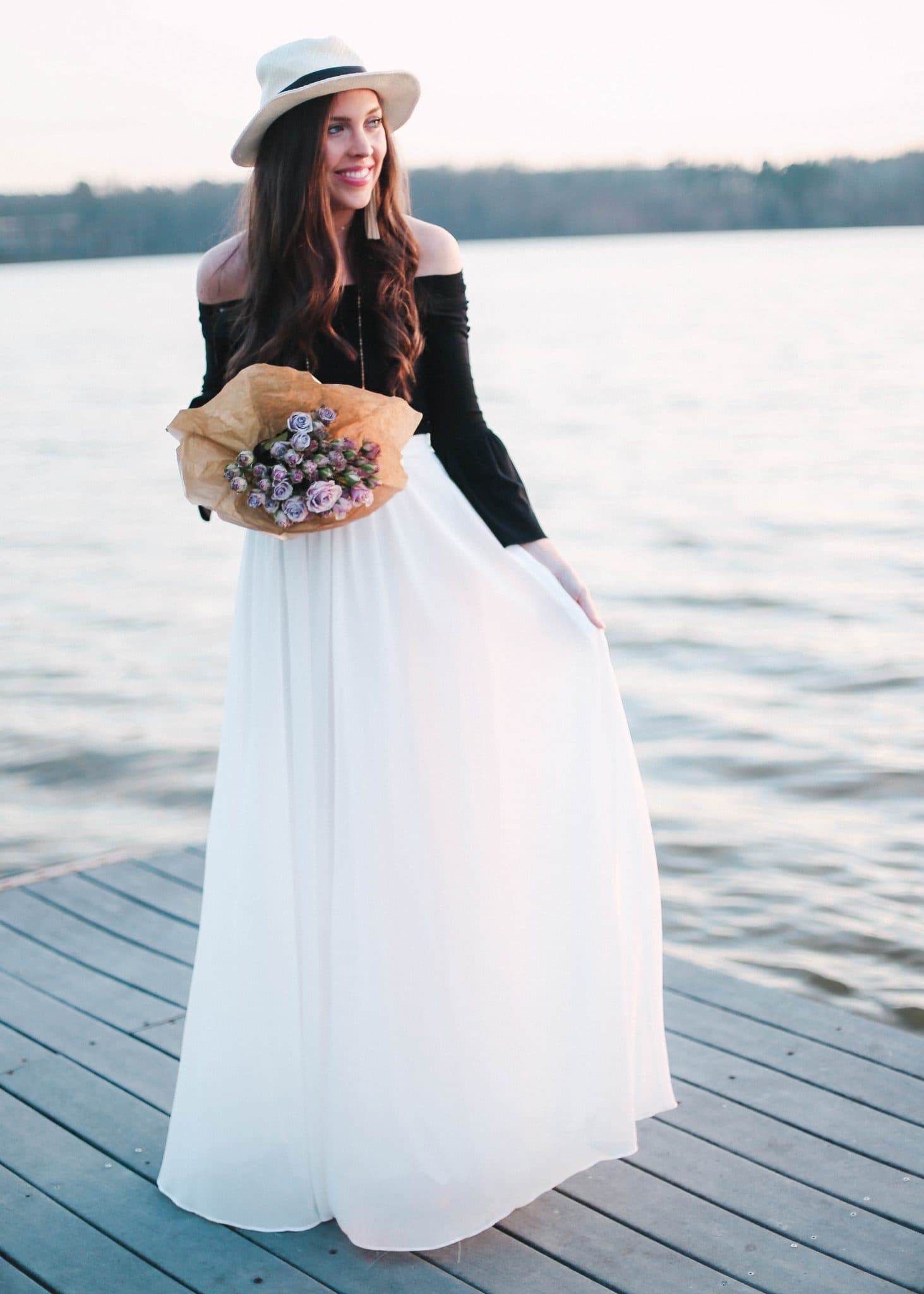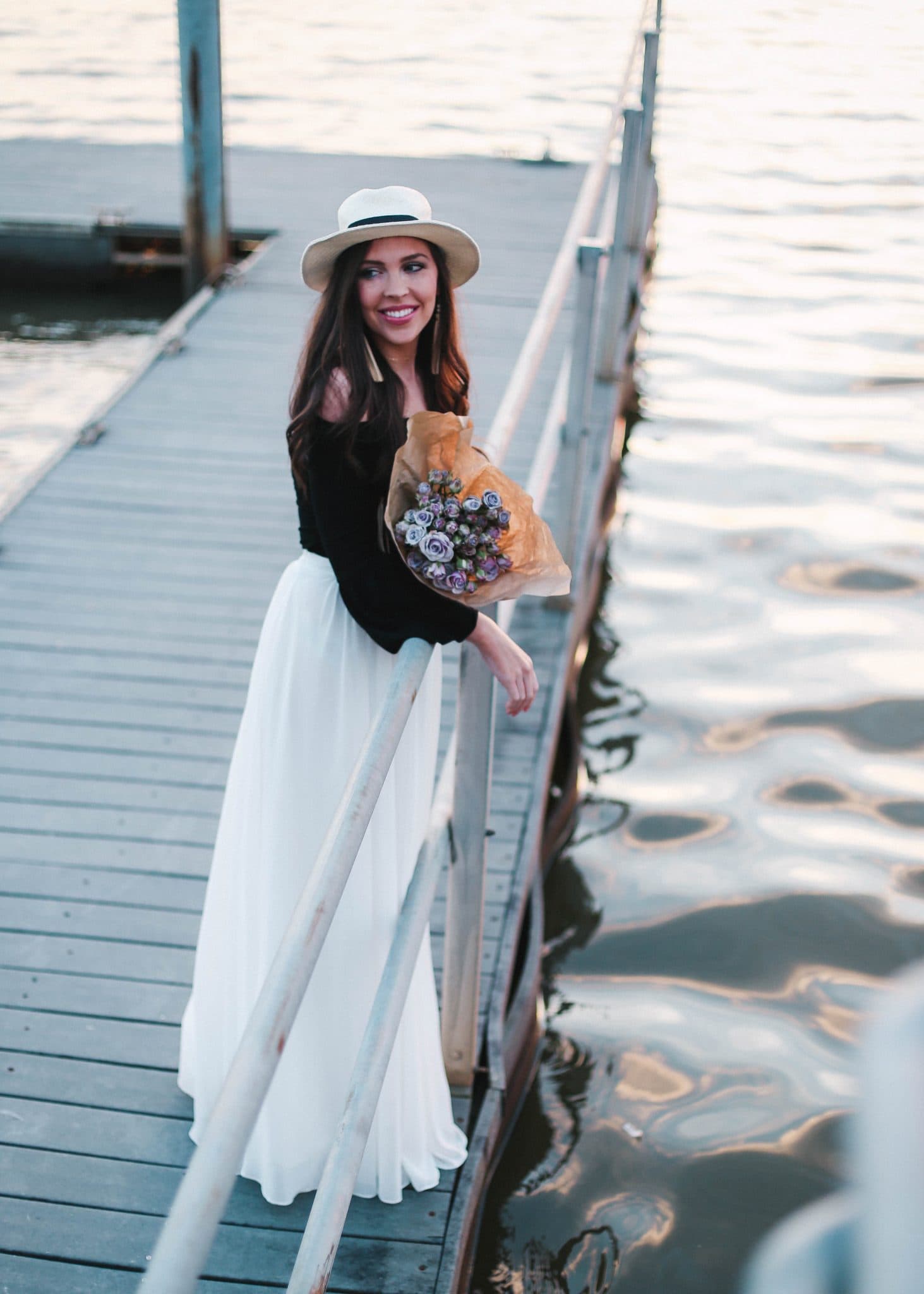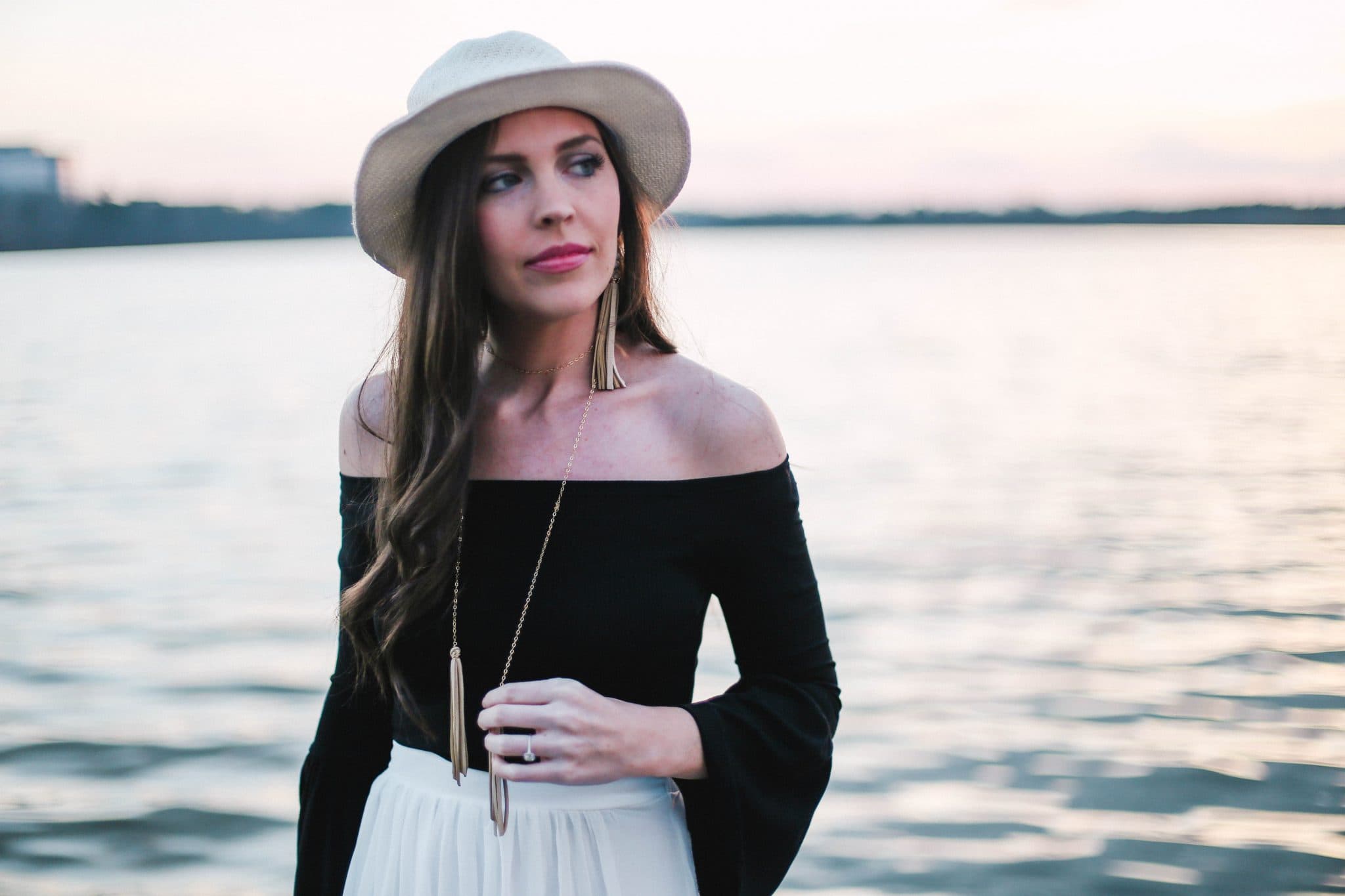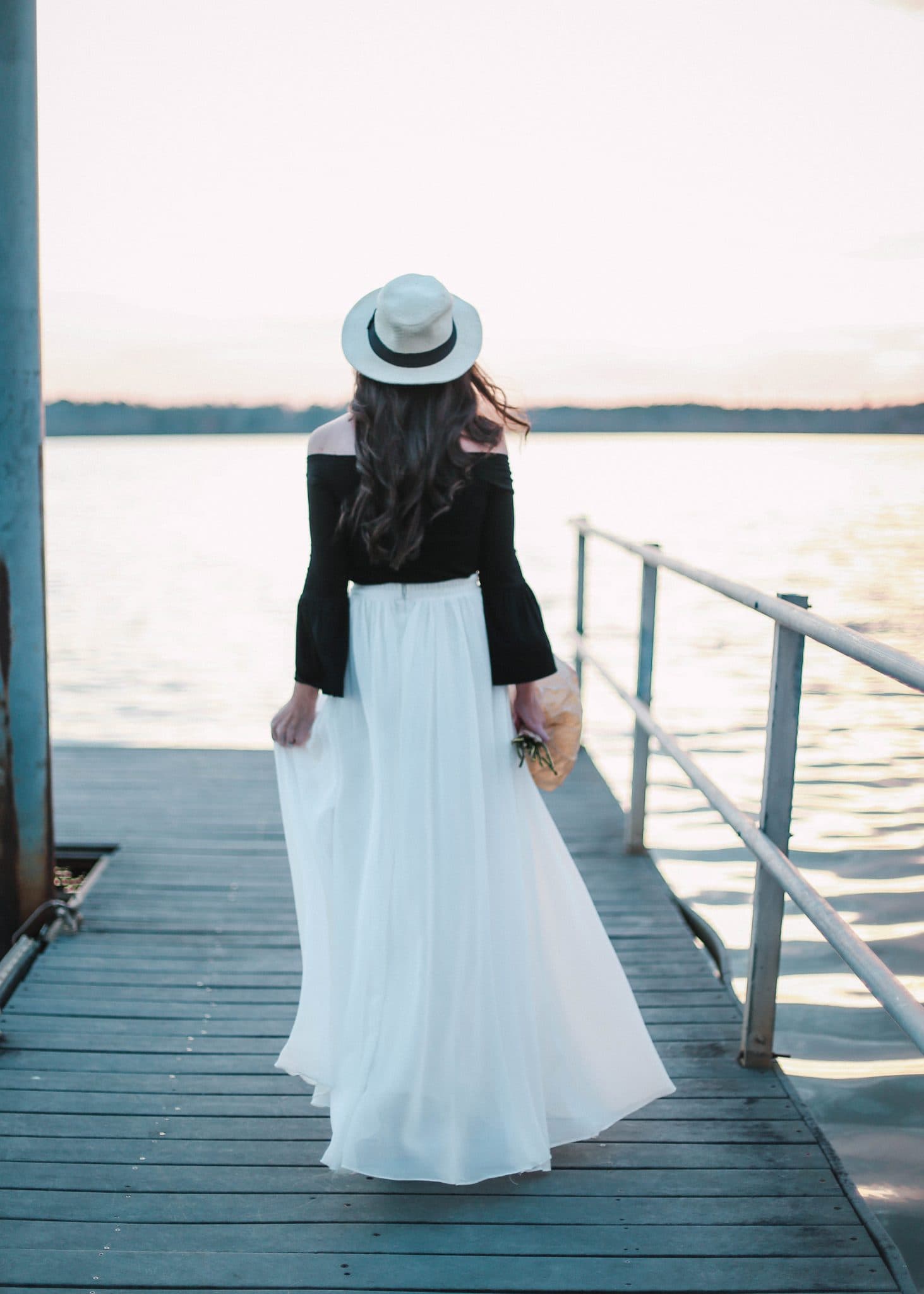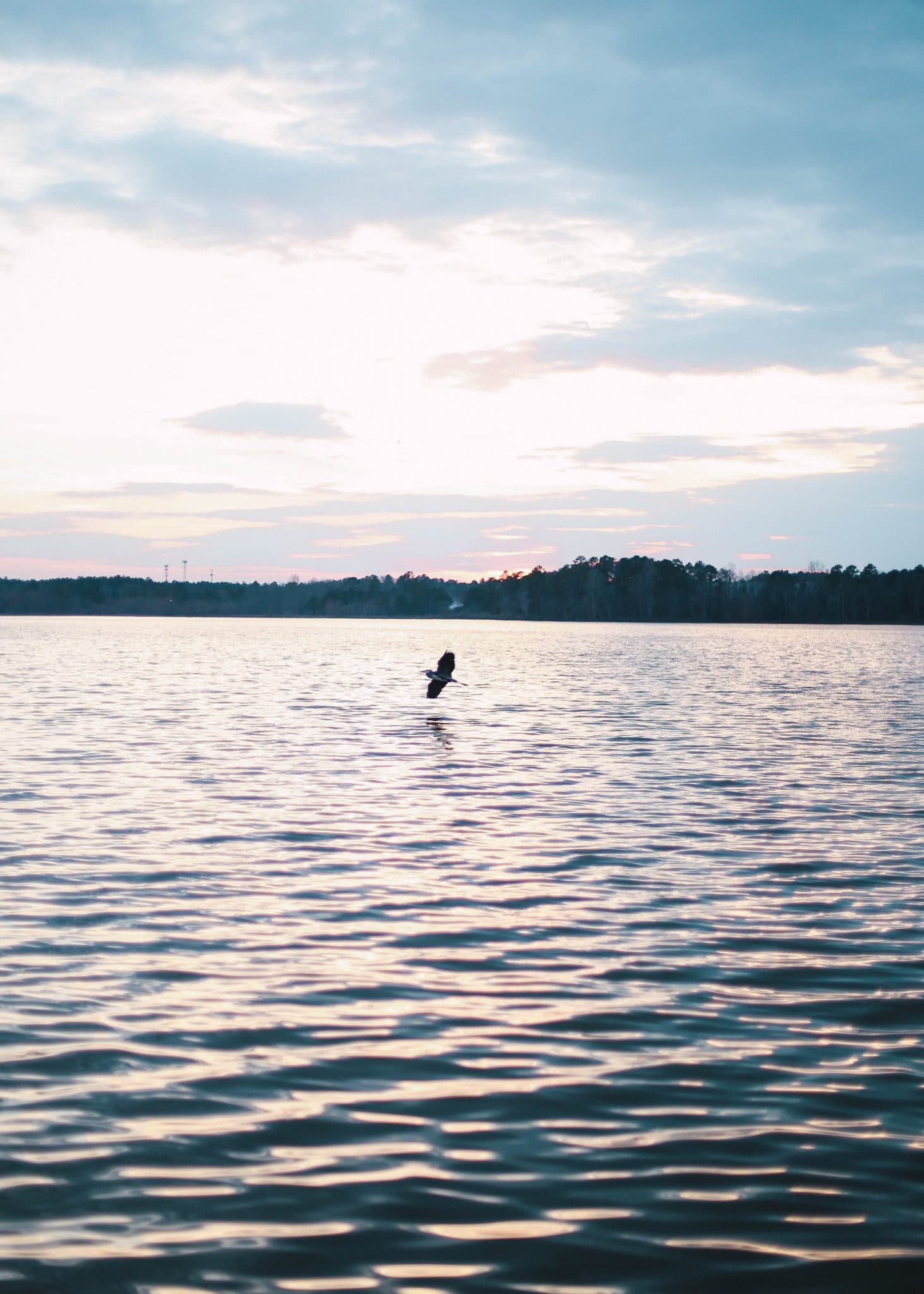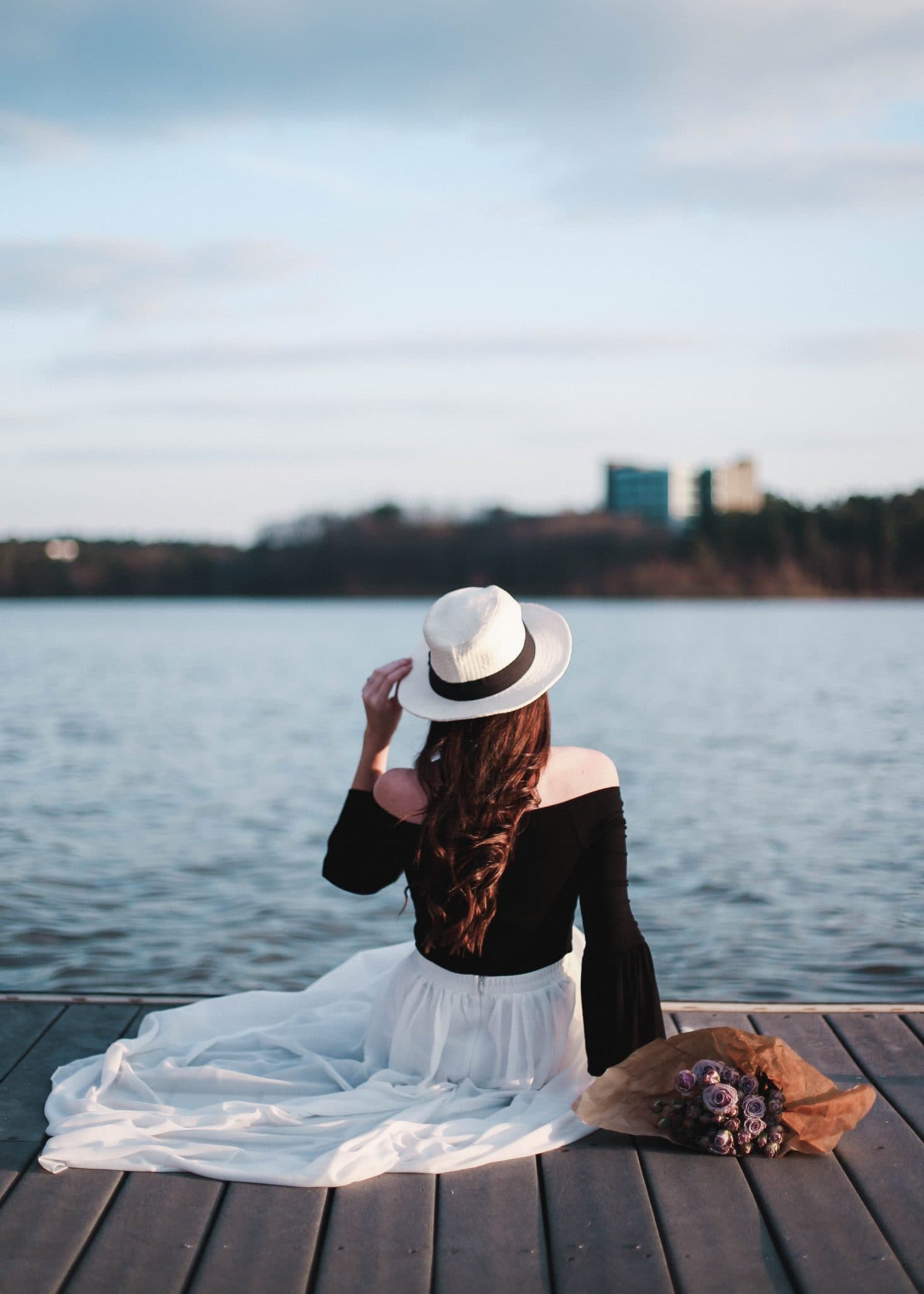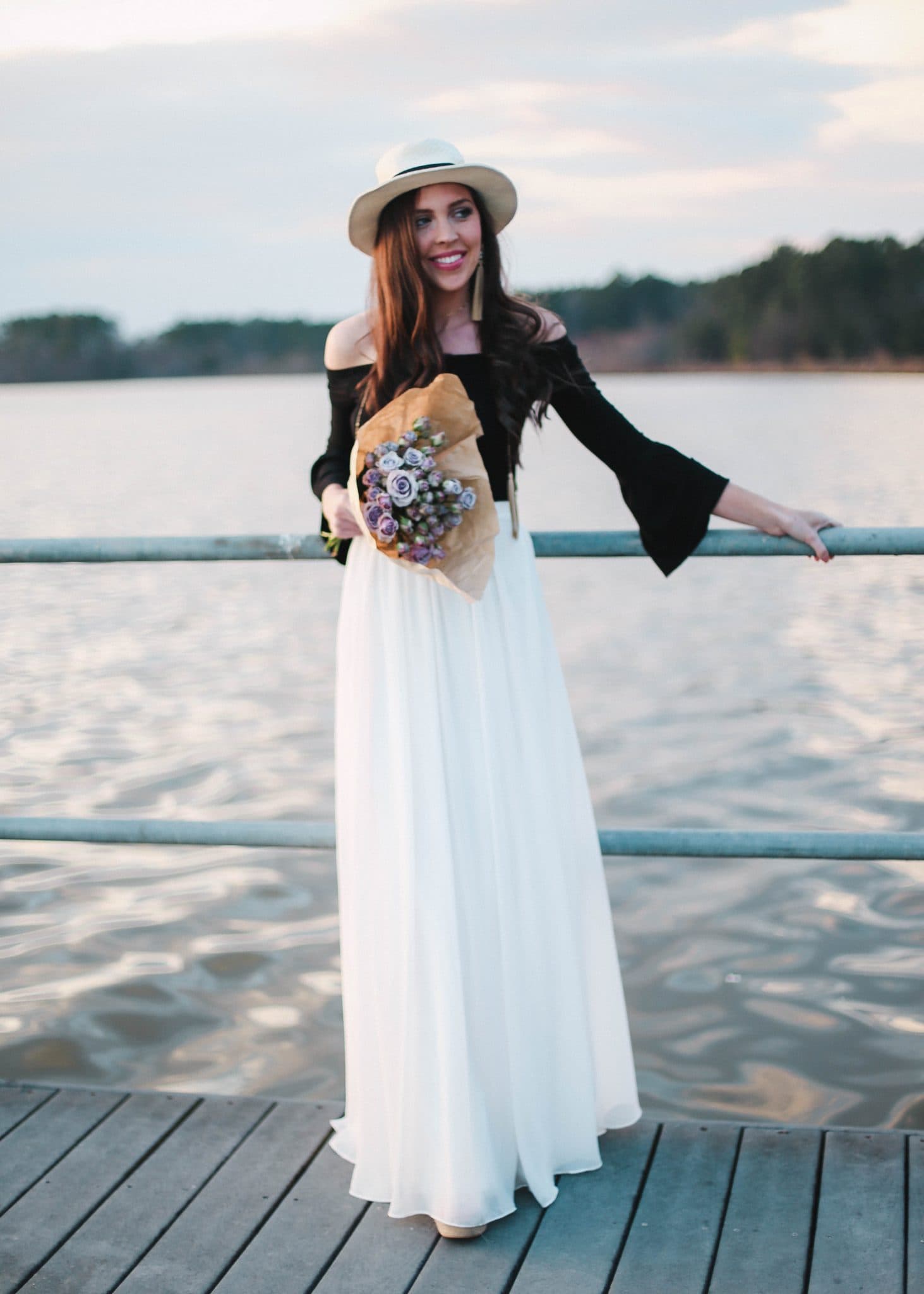 On Saturday, we watched the sun set over the lake by where we live and it was beautiful. I've come to really love this special spot. We're supposed to have another nice weekend coming up which I'm pumped about and we're watching one of my favorite dogs so I'm excited to take a long walk around the lake with the pups.
Don't forget to pop on over to Filly Flair to see this gorgeous skirt and what other new arrivals they have!
xo, Shelby
This post is sponsored by Filly Flair.