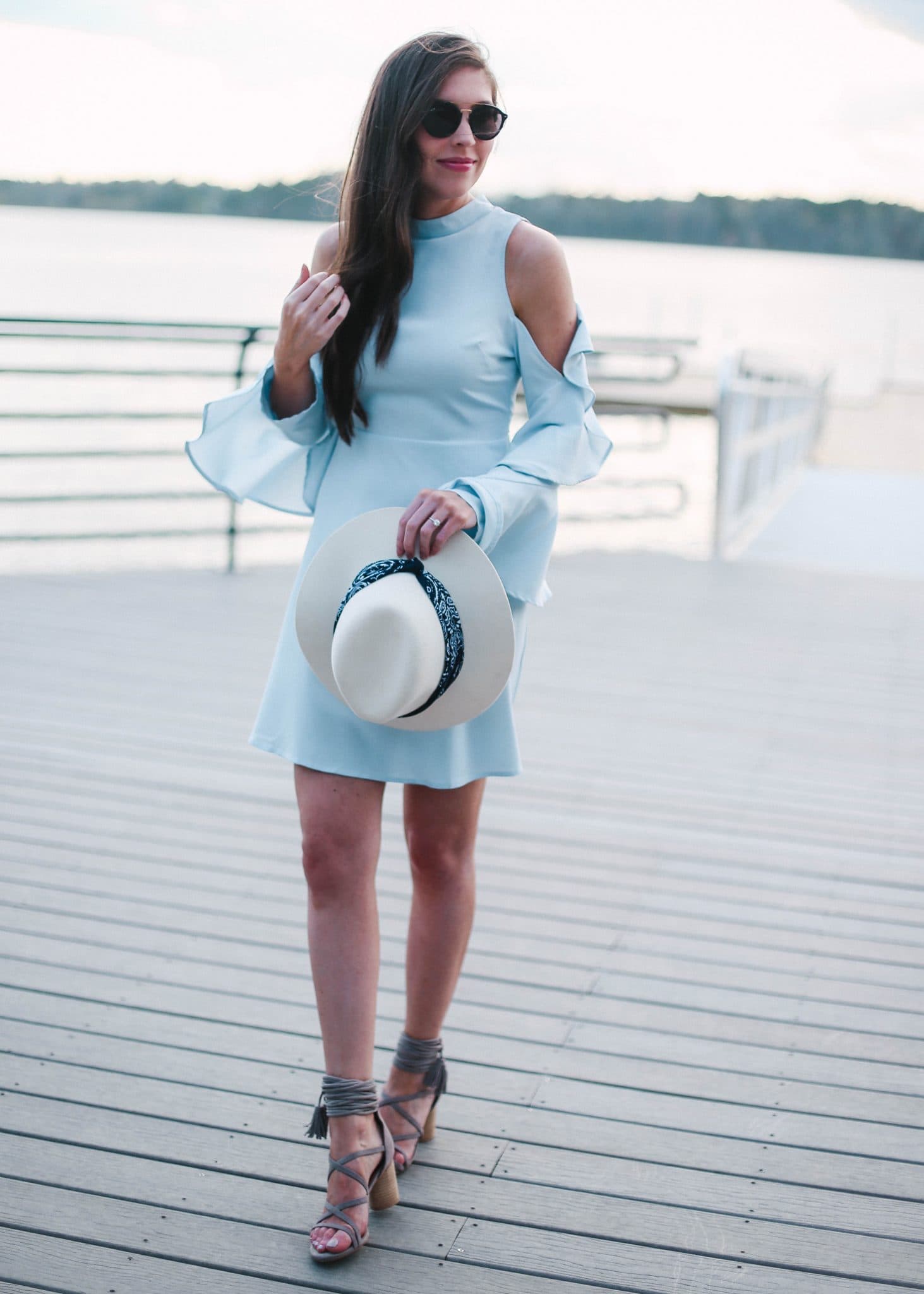 With the month of March coming to an end, I wanted to share my favorite beauty products I've come to LOVE over the past month or so. I've tried out a few brand new products this month and some are absolute game changers. I can't believe I went so long without using some of these. From sunless tanner to hot rollers and lip stain to highlighter, here are the products I don't plan on living without!
1. IT Cosmetics Confidence in a Compact SPF 50+
This "foundation" is hard to even call a foundation because it is so lightweight but it is a serum that provides a lot more than just coverage. It moisturizes, protects from the sun, covers up blemishes, all in one compact product. My face hasn't broken out at all from this foundation and it's a great one to use everyday for work. If you're looking for a ton of coverage, I would use something else but, for daily wear, it is perfect! The shade I have been using is 'Light'.
I can't remember the last time I used hot rollers… I think I was 12 and my mom was curling my hair for picture day or a dance recital. Anyways, T3 sent these hot rollers my way a few weeks ago and I have loved the different type of curls they provide. It definitely gives my hair a totally different look than when I use a curling iron but I love the volume! I also absolutely love doing my make-up while my hair curls… it makes me feel like I save so much time getting ready in the morning. I haven't quite mastered the technique yet but I'm getting there!
3. St. Tropez Bronzing Face Lotion
I've noticed that my face is definitely starting to get a little bit of wrinkles (sad!) and I regret spending so much time in the sun in the past. Now that I wear sunscreen every single day, I also still want to have a natural looking glow on my face so I have been using St. Tropez Bronzing Face Lotion in the mornings mixed with my regular moisturizer. By the end of the day, I already see a big difference in color in my face and it just makes me look and feel a lot healthier! I apply it with a beauty blender that I only use for this stuff. That way, I don't have to deal with making sure it washes off my hands later.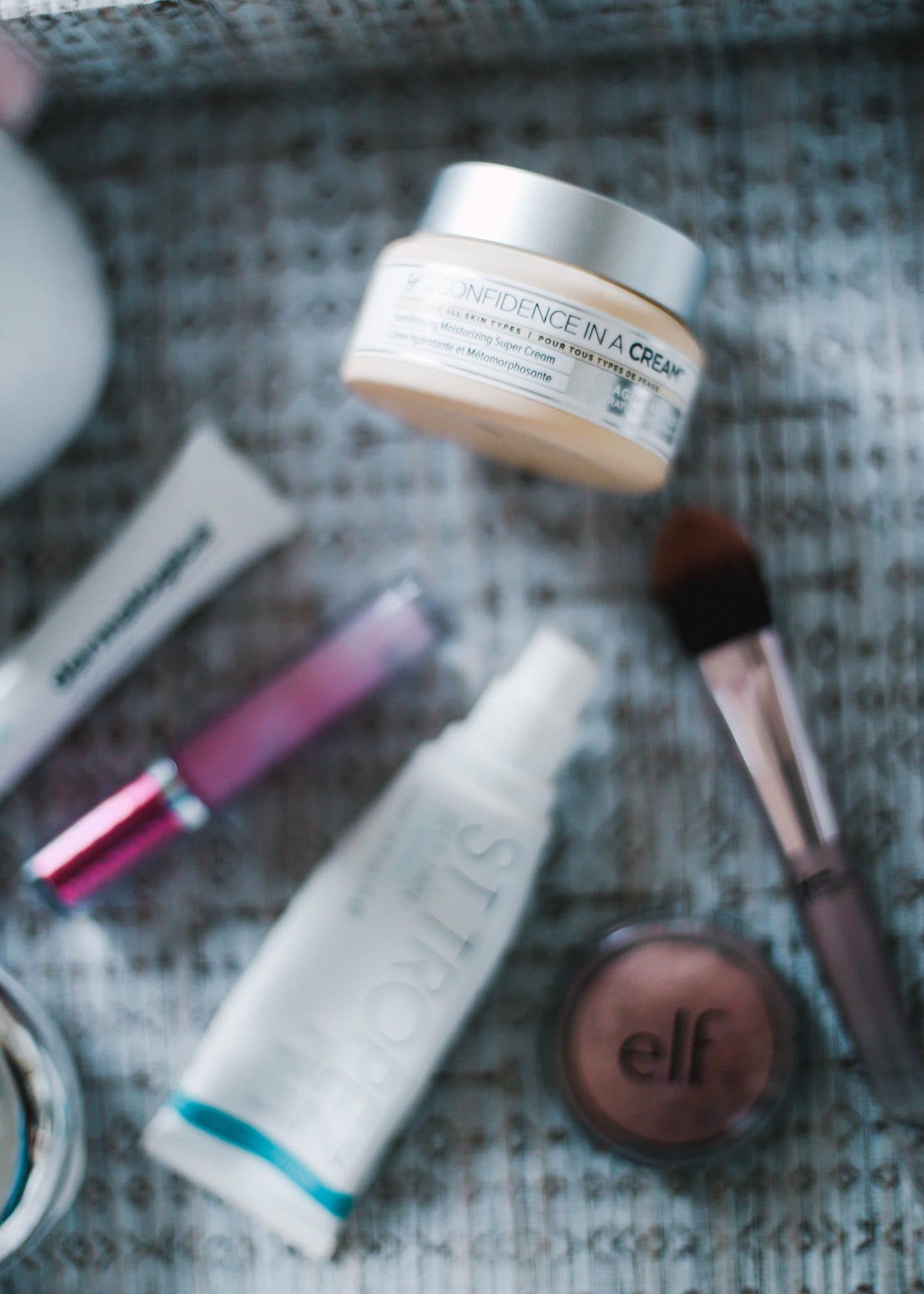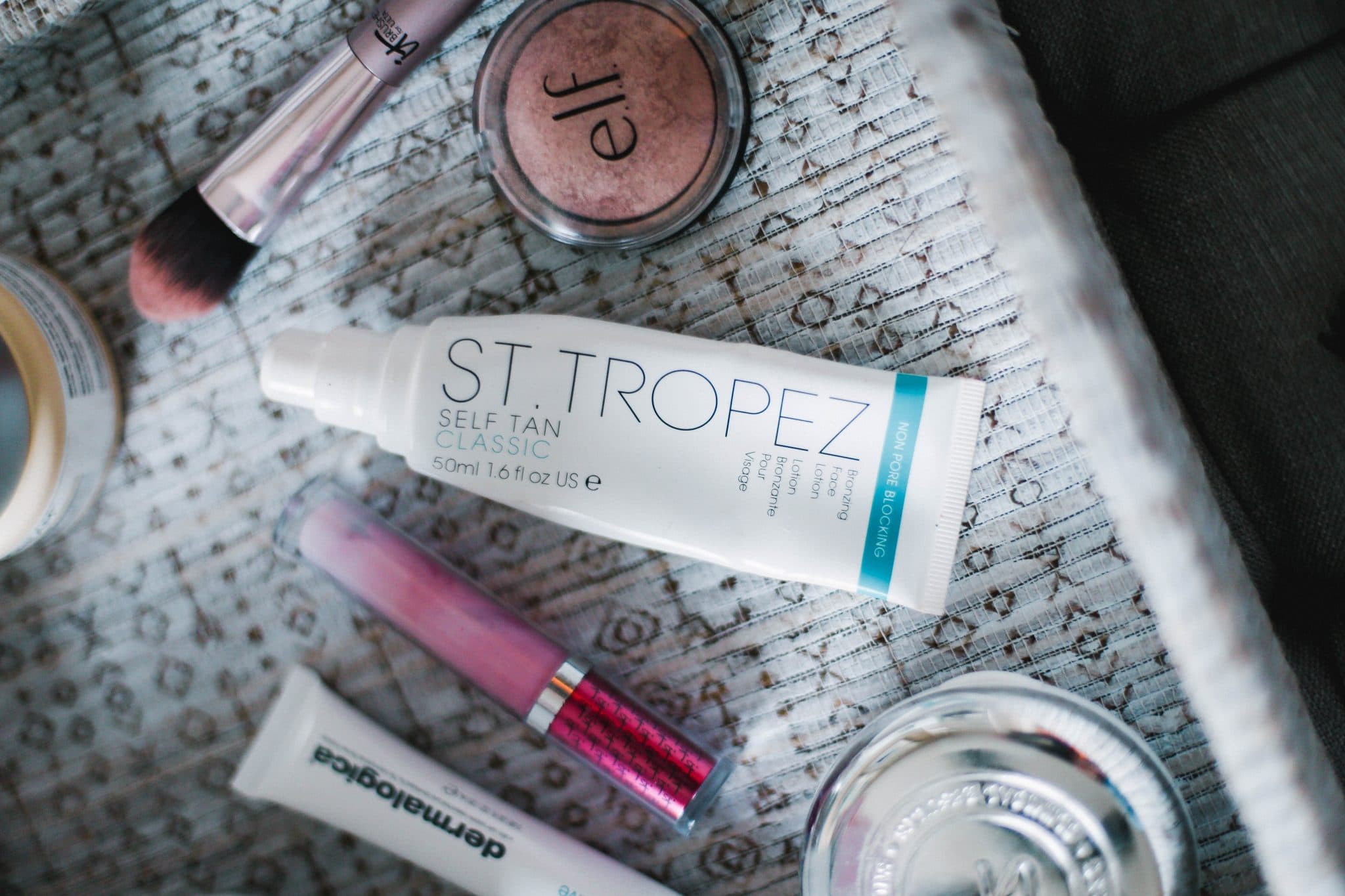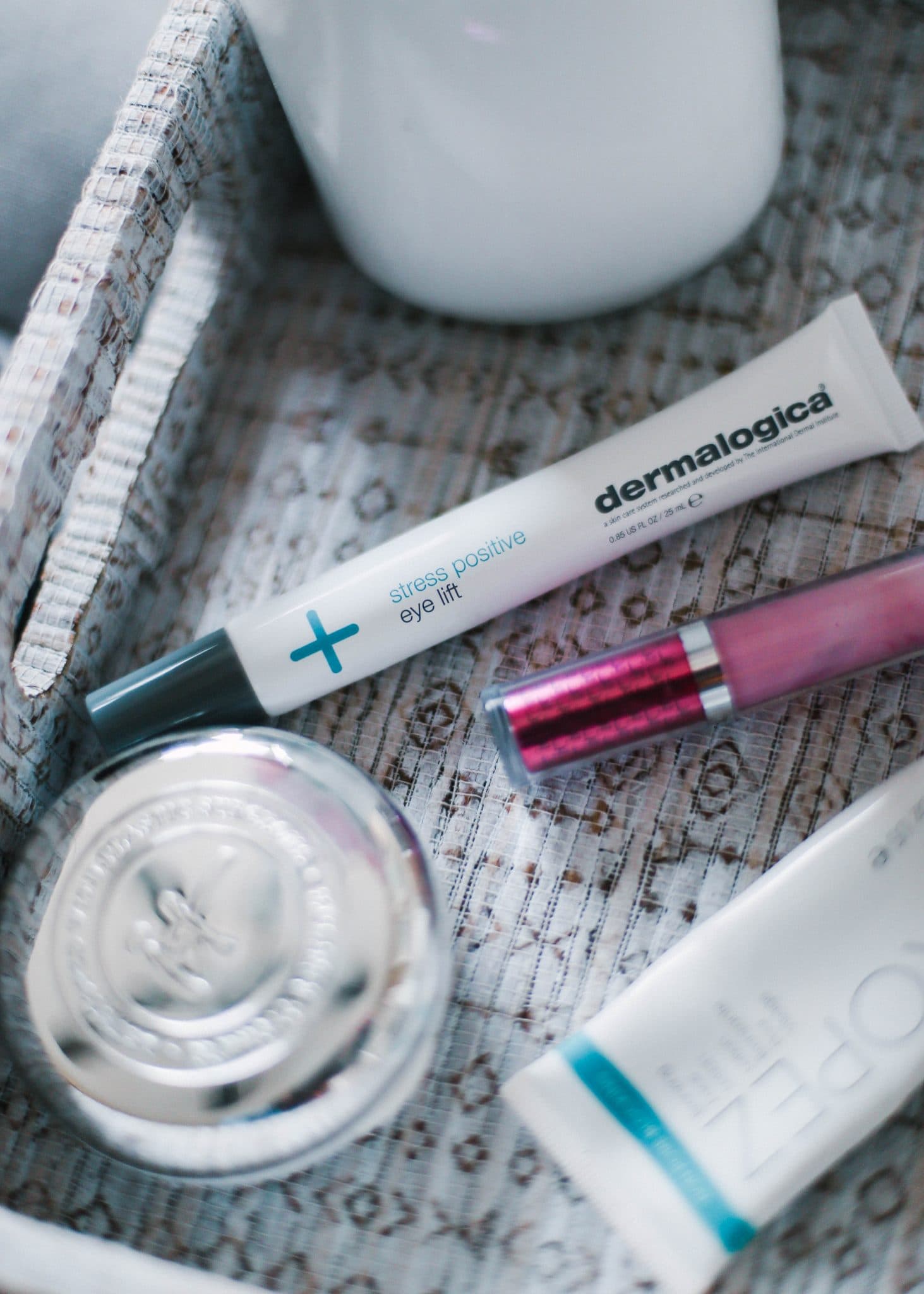 4. IT Cosmetics Hydrating Gloss Lip Stain
I've worn this lip stain about 98% of this month. I've worn it in all of my blog posts, every day to work, to the beach, everywhere. It stains my lips a really pretty pink color that is perfect for spring and it keeps them so hydrated! I can't believe my lips haven't been chapped at all this past month because this is the only product I've used on them. This might be my favorite lip product ever and I definitely plan to use it all throughout the spring and summer! Find it here.
5. Dermalogica Stress Positive Eye Lift
This de-puffing eye treatment is brand new and looks like it might not be available again until next week but I've been using this every morning when I wake up and I love it so much. It has a cooling gel that makes you feel wide awake quickly and helps minimize puffiness. I love how it applies too… it just glides right on and you can massage it in with the applicator. Find it here.
6. ELF Cosmetics Baked Highlighter
Aside from this highlighter only costing $4, I have loved using it due to the pretty colors it comes in. My favorite one is "pink diamonds" because it has a pretty pink undertone but still does't look quite like blush. I also have this highlighter in the "blush gems" color and that one is pretty too! I have actually been applying this with an It Cosmetics Foundation Brush that I had an extra one of (and only use for highlighter) and it works well!

Those are my 6 favorite beauty products of March! Thanks for stopping by and let me know in the comments if you have your own new beauty fave!
xo, Shelby