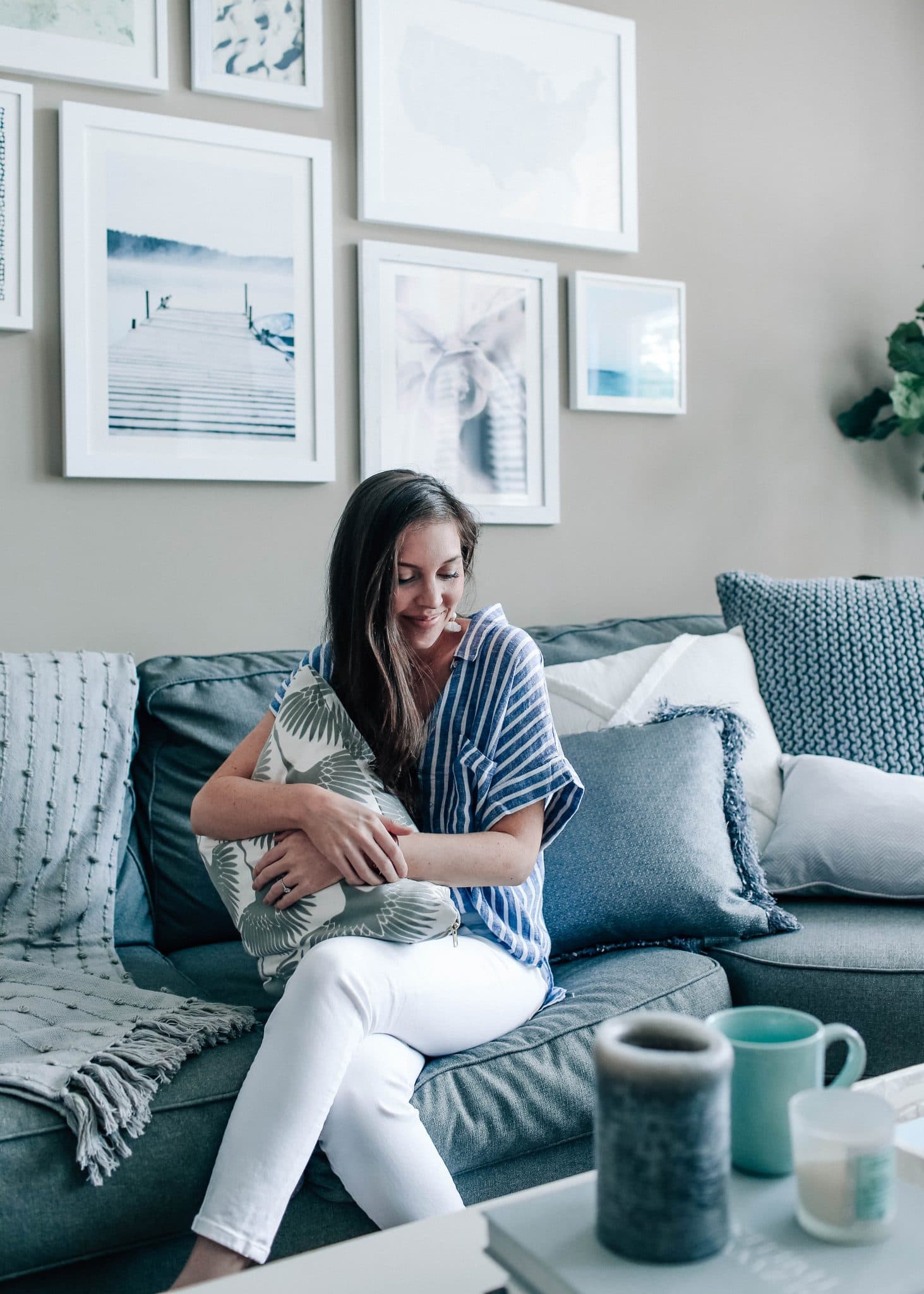 I'm bringing you all some major spring cozy vibes today… florals, coastal-inspired artwork, striped laid-back linen clothing from Uniquities in Cameron Village, two cuddly dogs… welcome to my natural habitat. A couple of months ago, I was walking around my apartment in leggings and a sweatshirt that said "I Am Freaking Cold" as I looked up a a framed piece of art of Canada and snow-covered mountains. I realized that I was in need of a spring refresh when it came to not only my home, but also my closet. The other day, I walked into Uniquities and was blown away by how many casual, high-quality, laid-back pieces in soft pastels (my favorite) that were lining the racks. I'm not 100% sure how Uniquities got it's name but if it has anything to do with their clothing being "unique", I totally get why they named it that. Whoever is the buyer for that store has some serious style and I wanted to fill my closet with their selections. If you're local to Raleigh, you should definitely stop by next time you're in Cameron Village.
In addition to refreshing my wardrobe with spring basics, I also wanted to take out all of the snowy/winter-esque art and replace it with florals and water scenes. With the help of Minted and their endless selections of creative artwork, I picked out a few new pieces to update the area above my sofa. I added in some grey and white toned pillows of different textures and sizes to help bring out some of the greys and blues in the gallery wall. I especially love this flocked velvet bird print pillow from Parlor and Pine.

<center>

</center>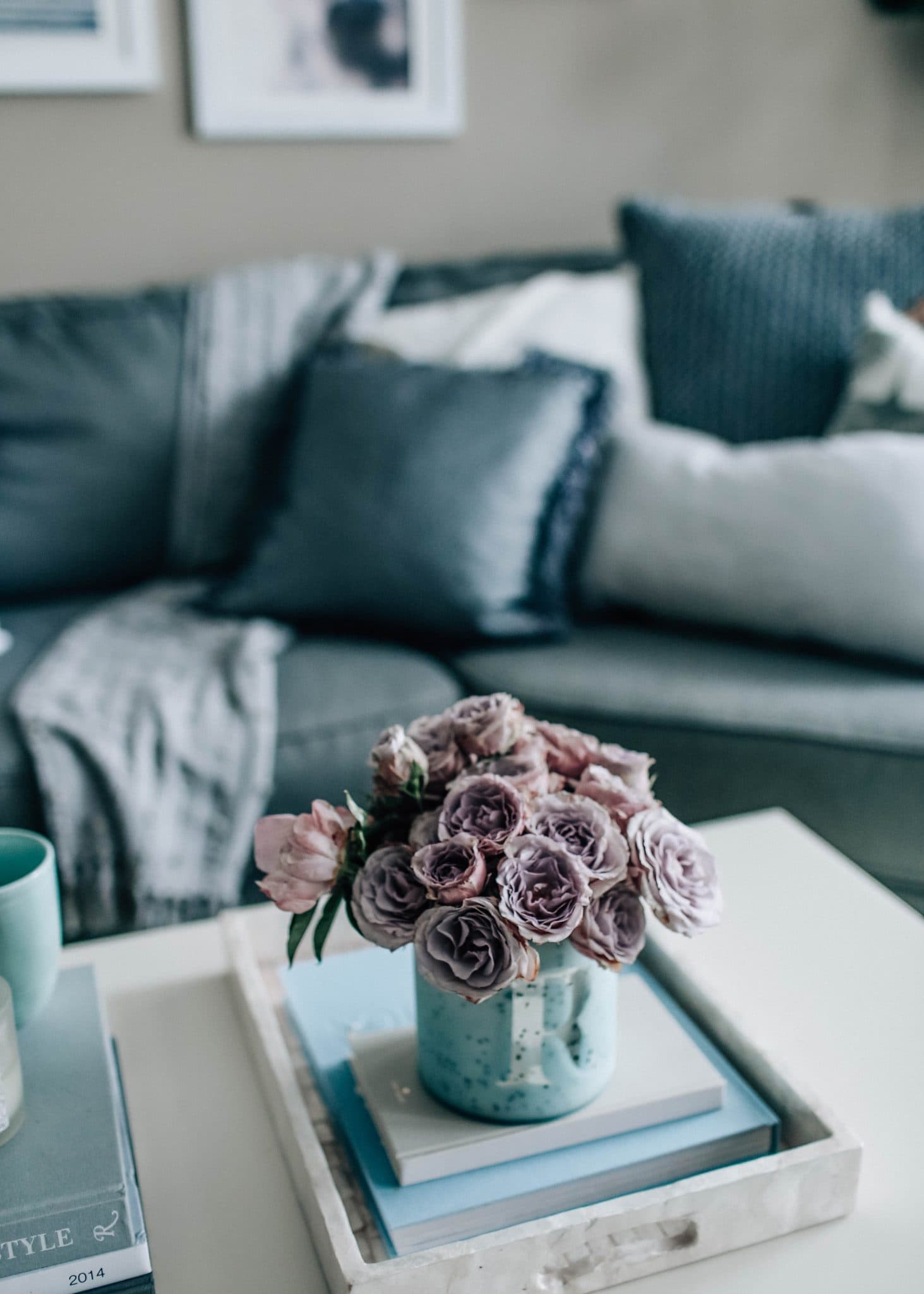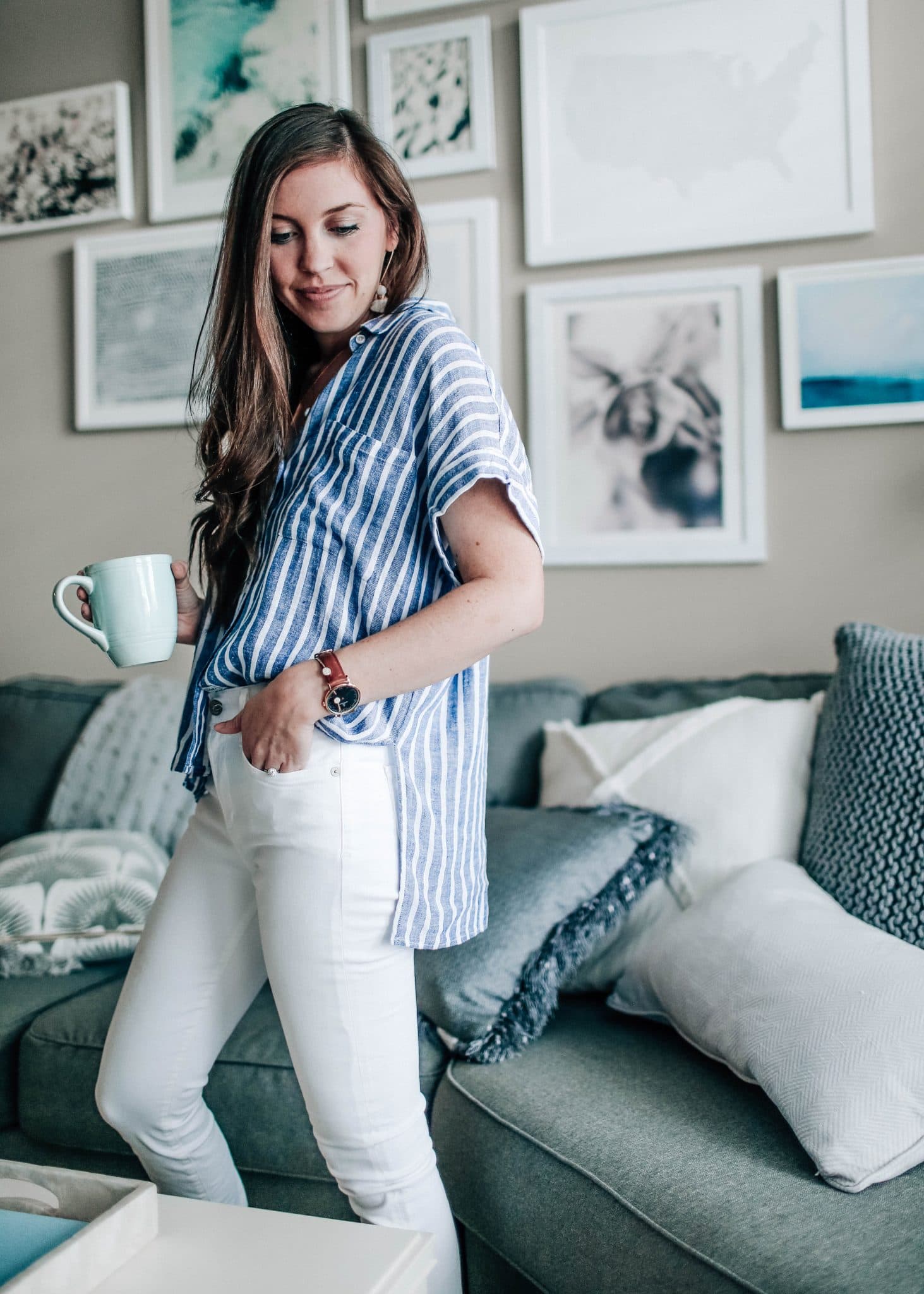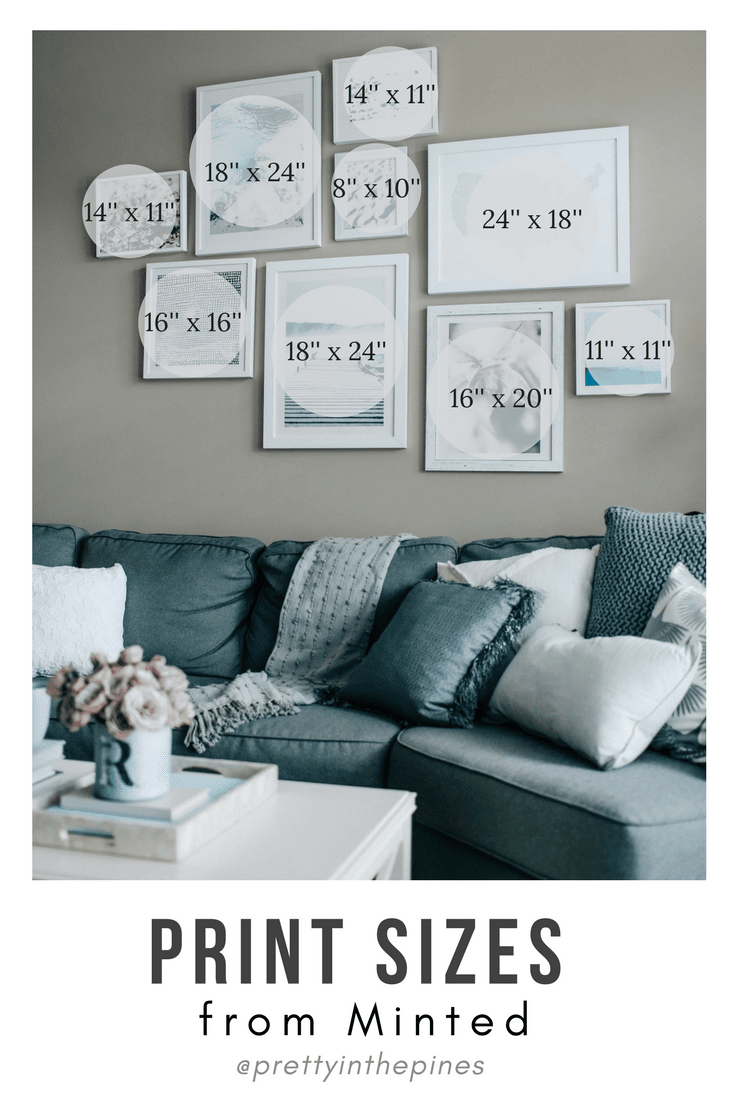 *Update: I was getting a lot of comments about the sizes of each print so I made the graphic above to help illustrate! I ordered these sizes above in the prints and ordered them all framed.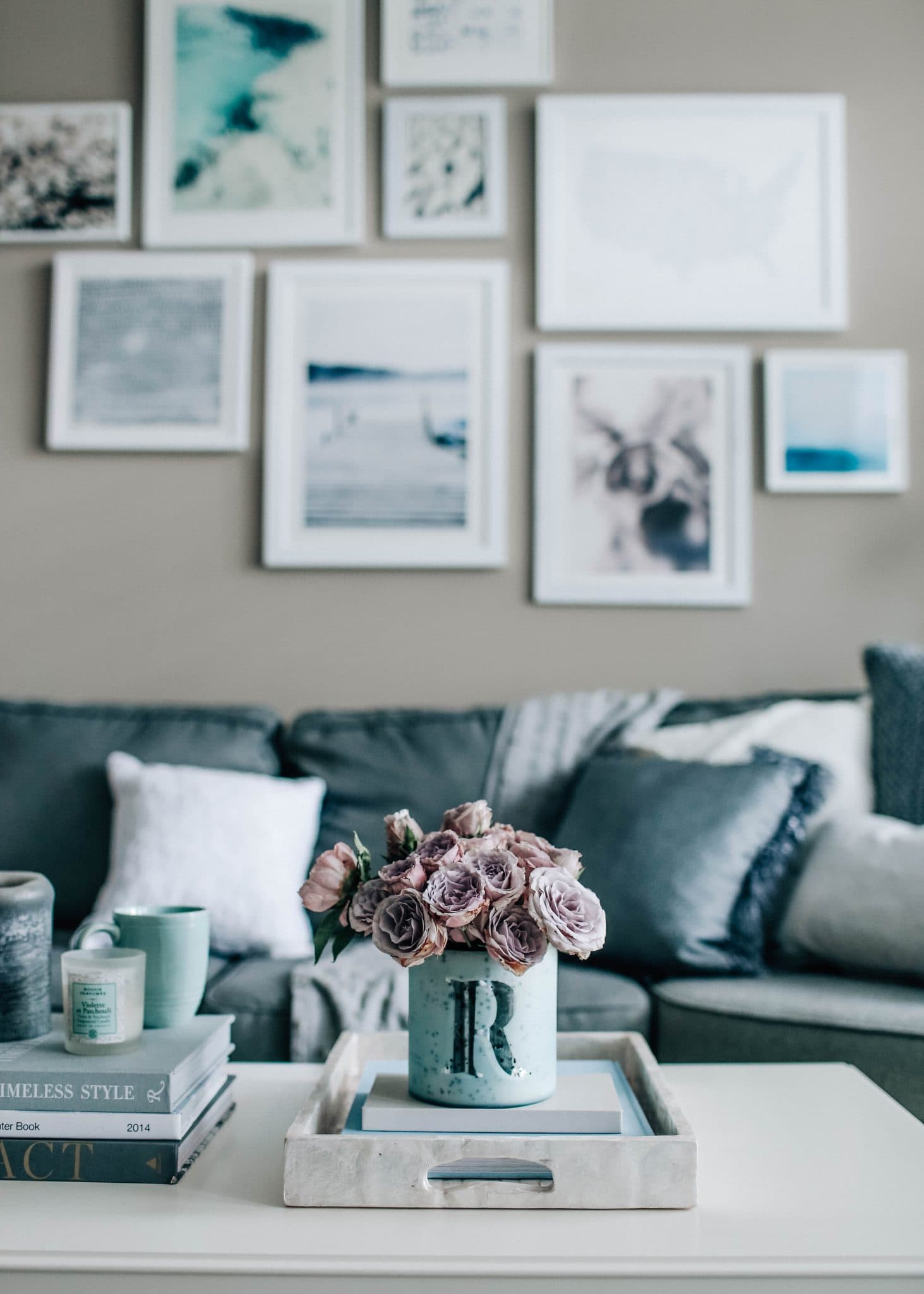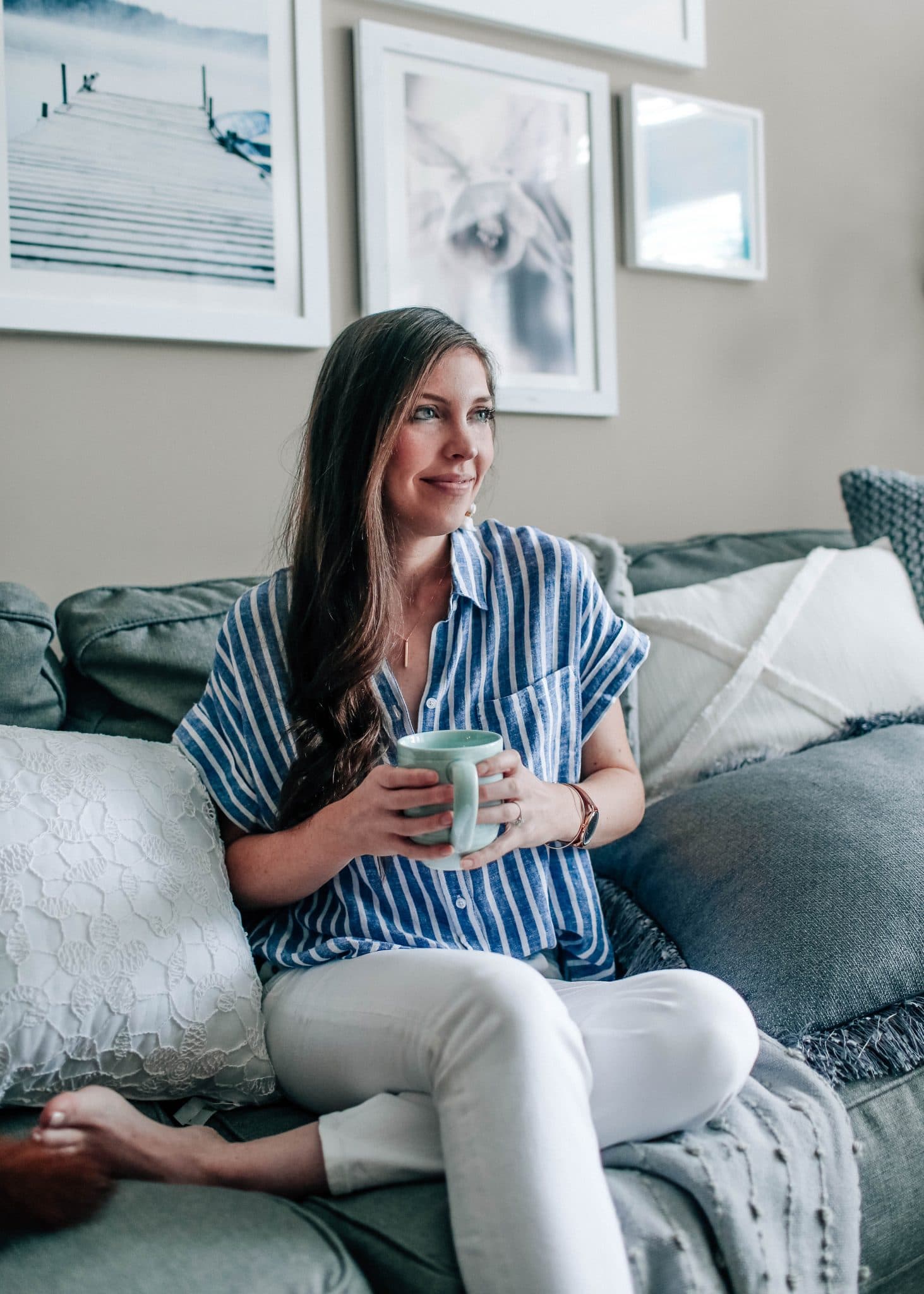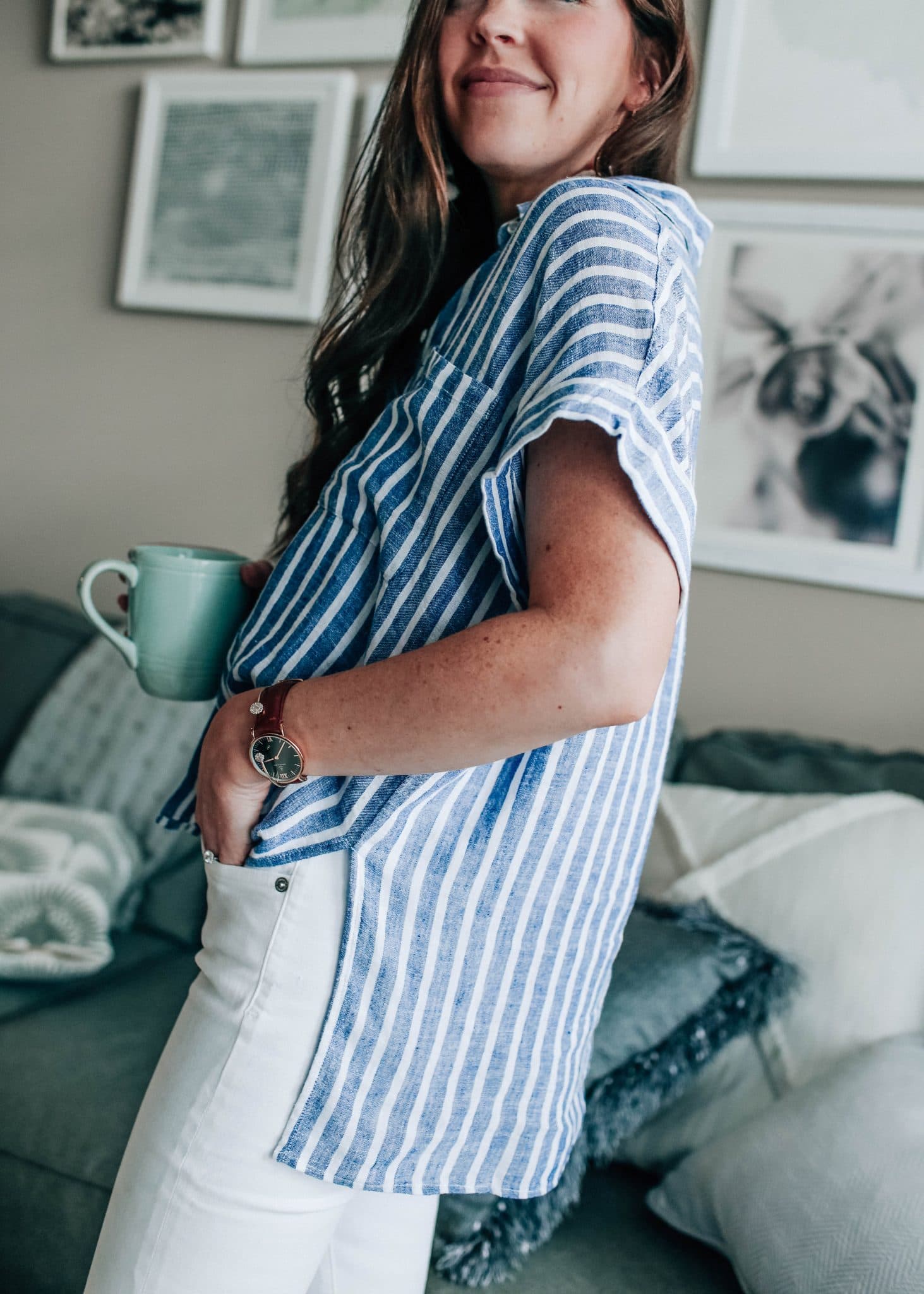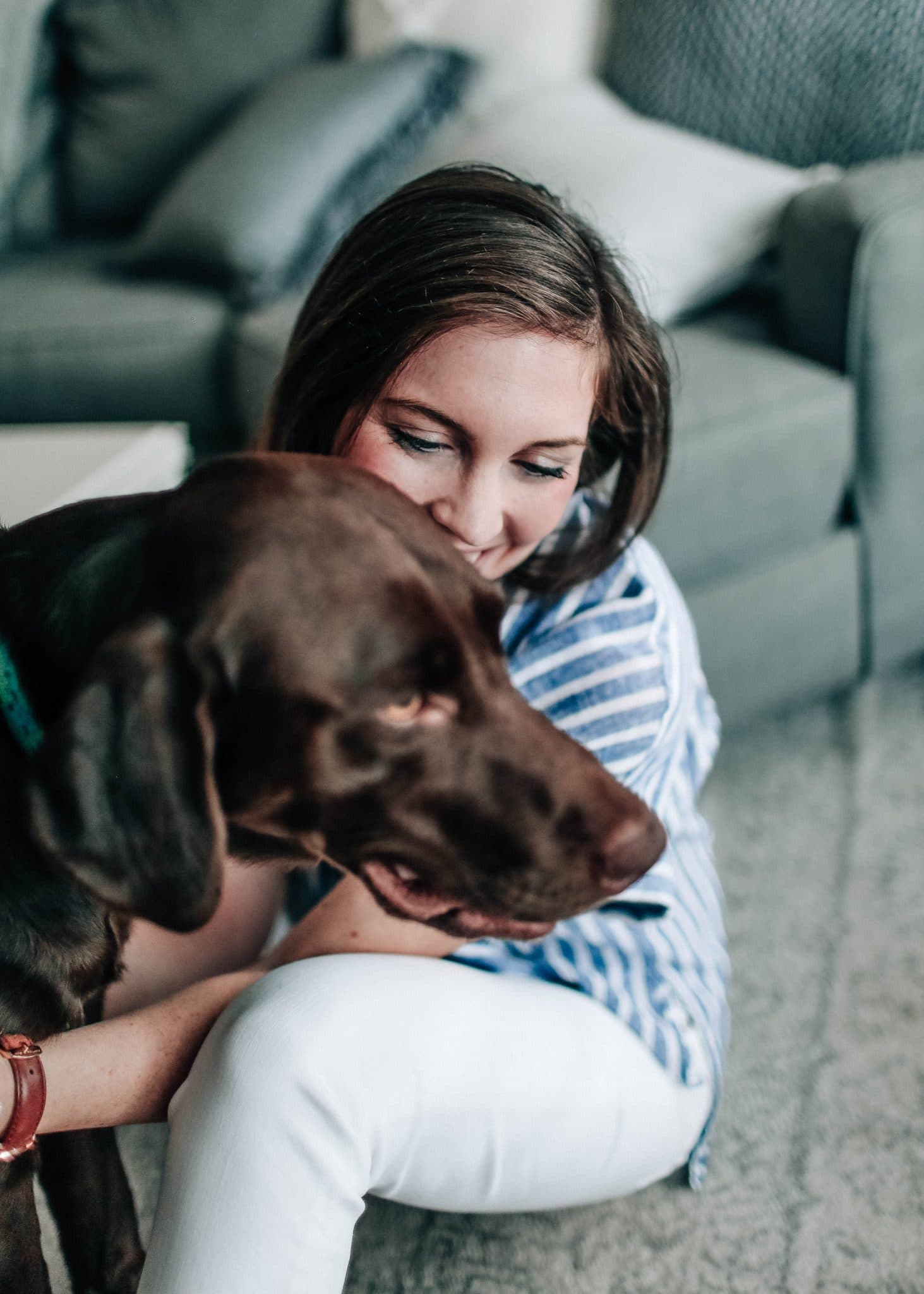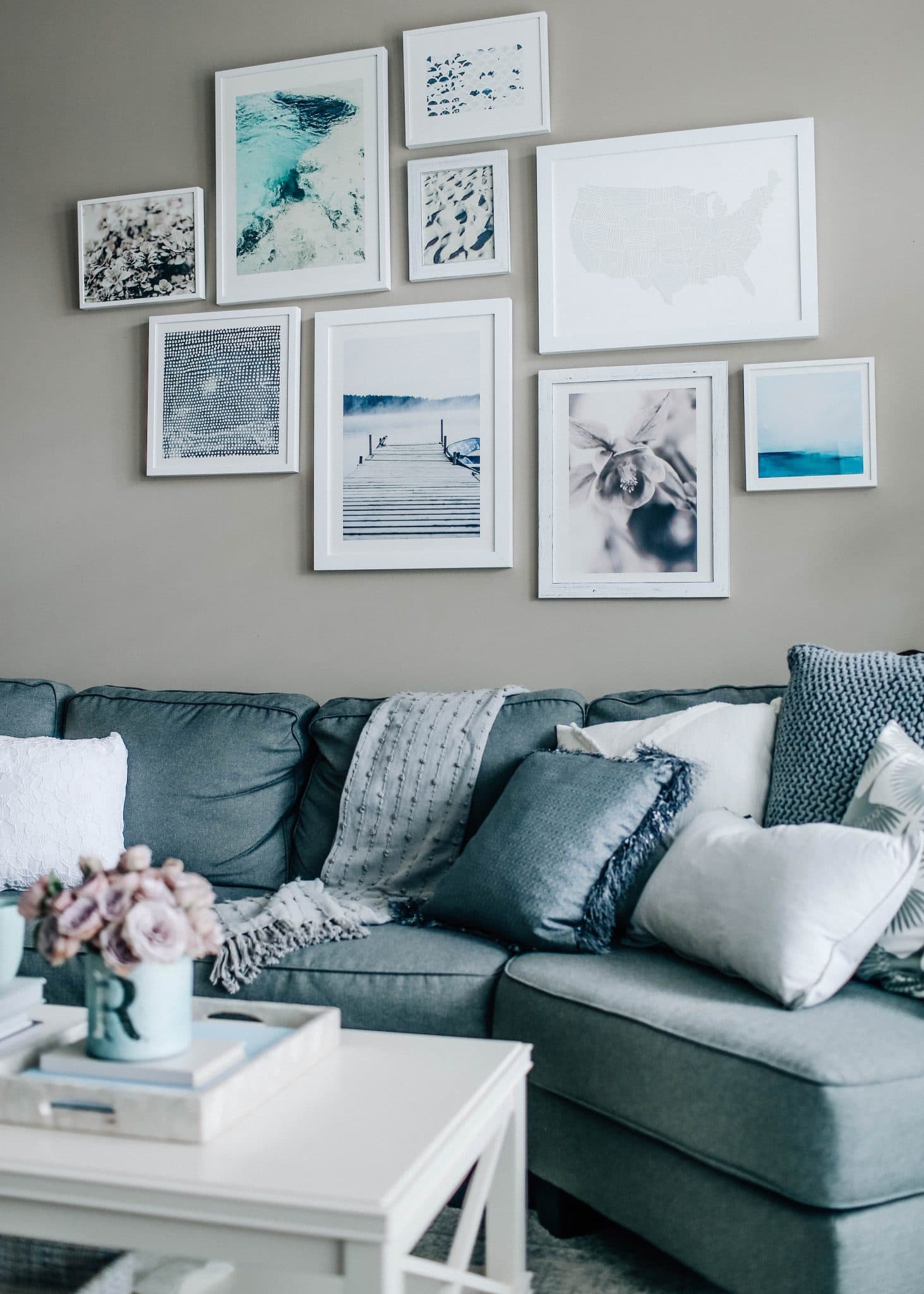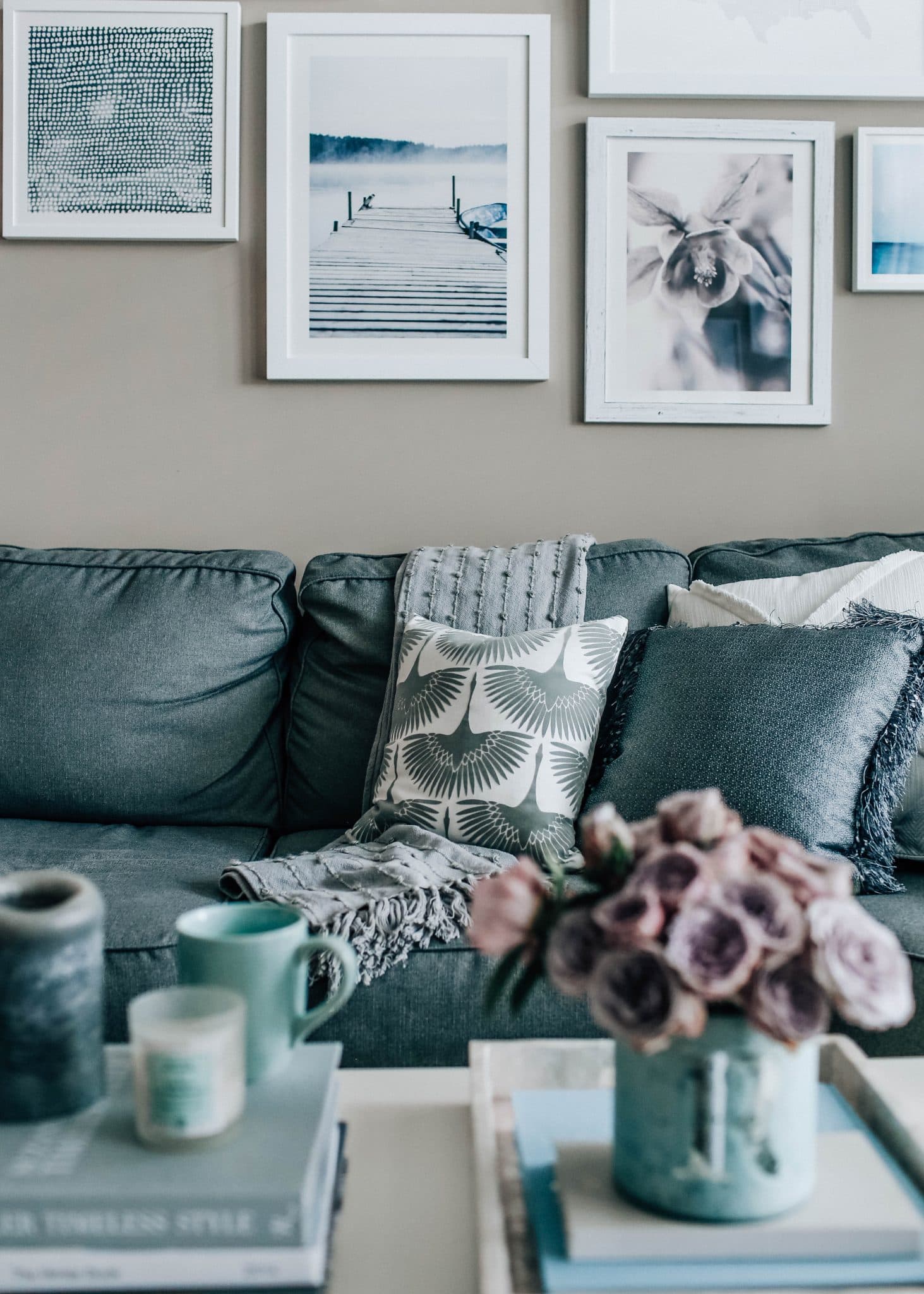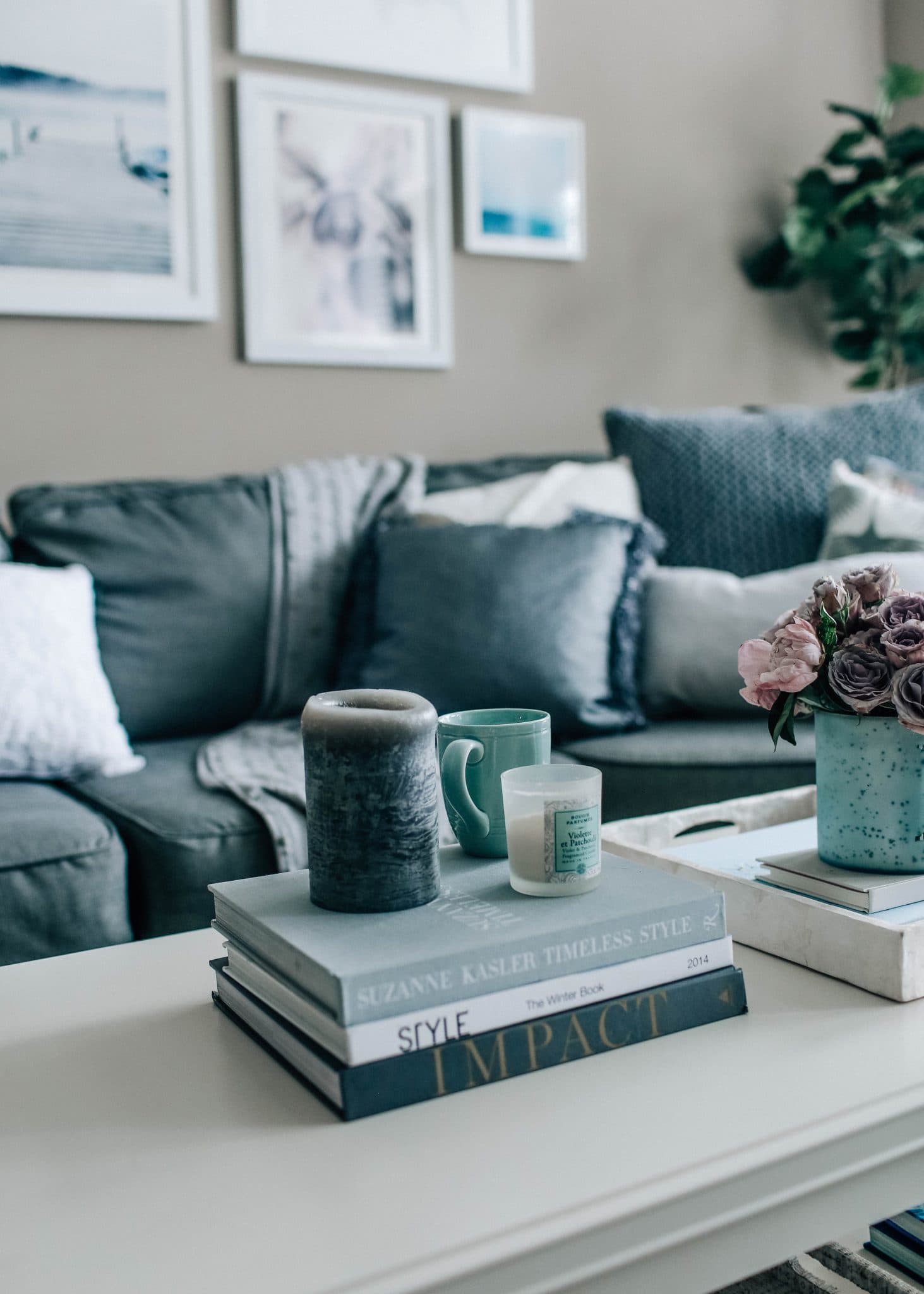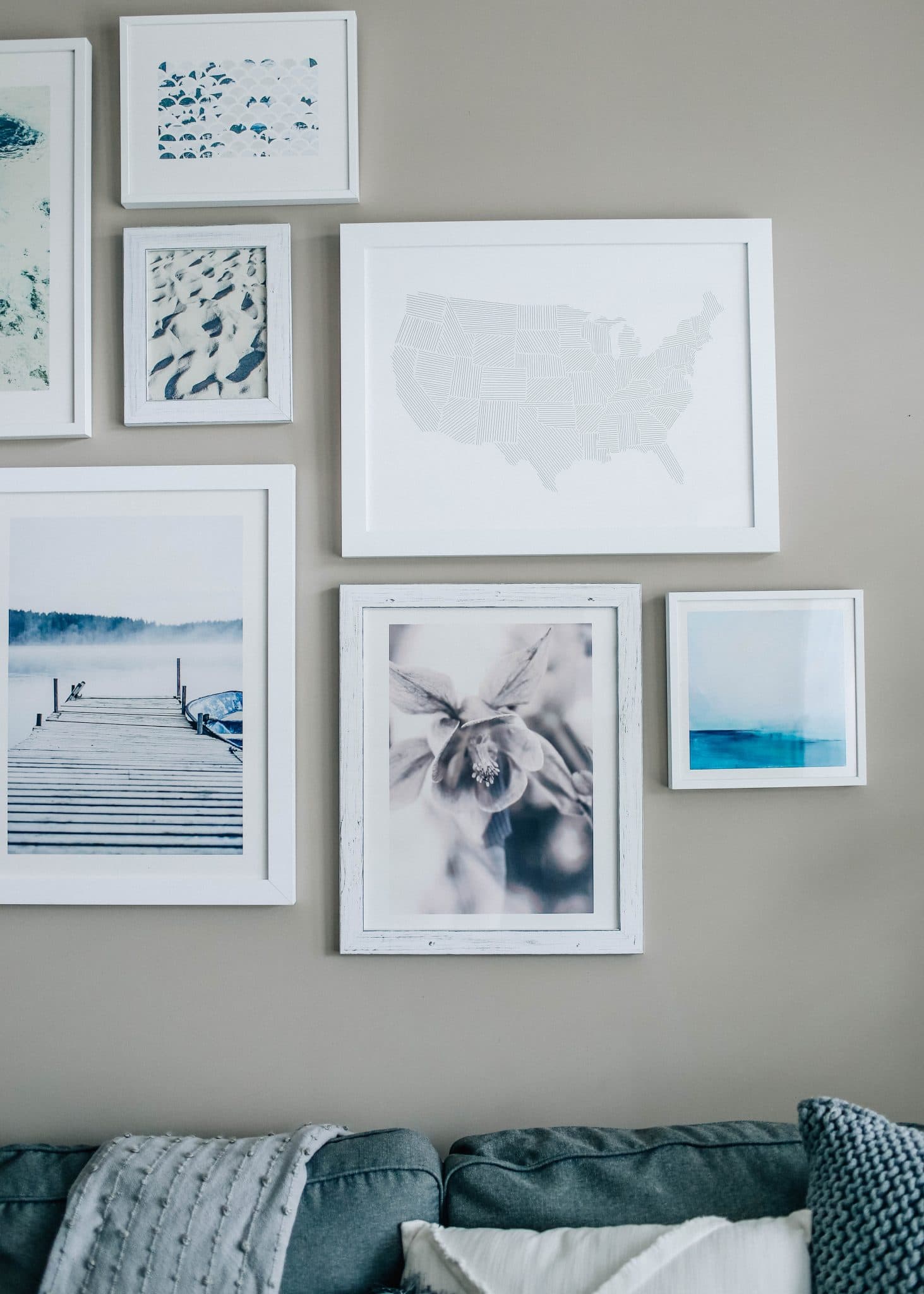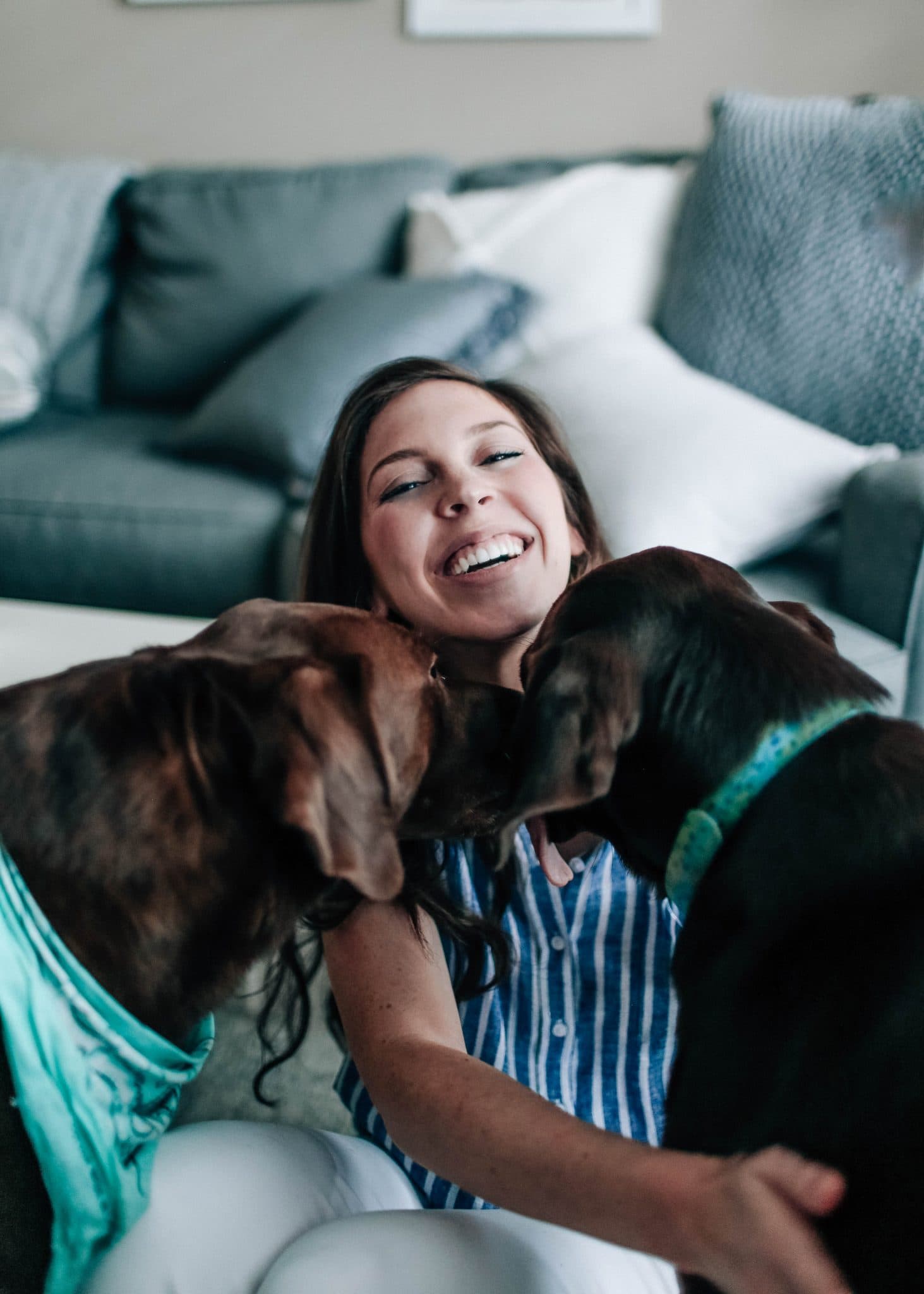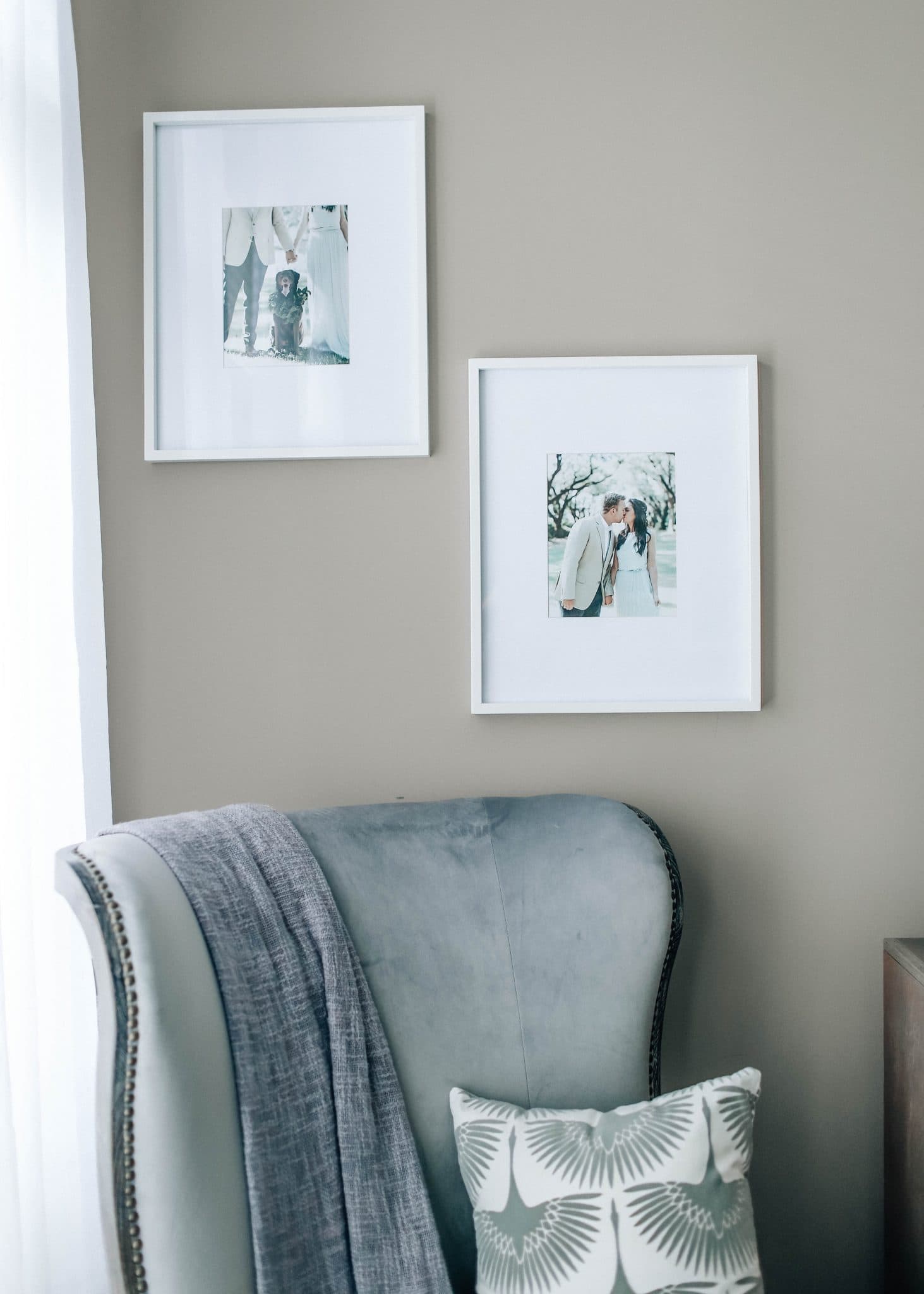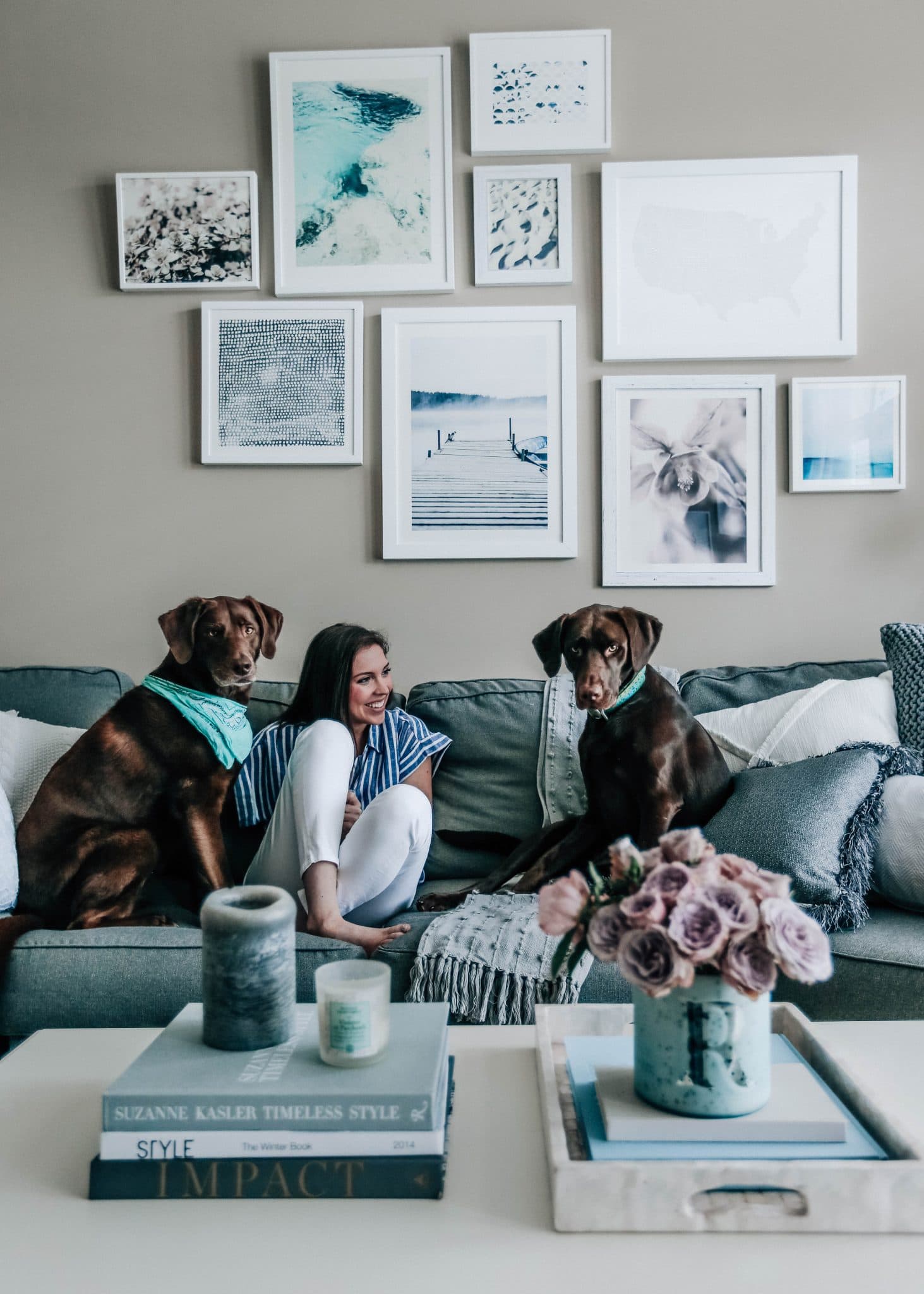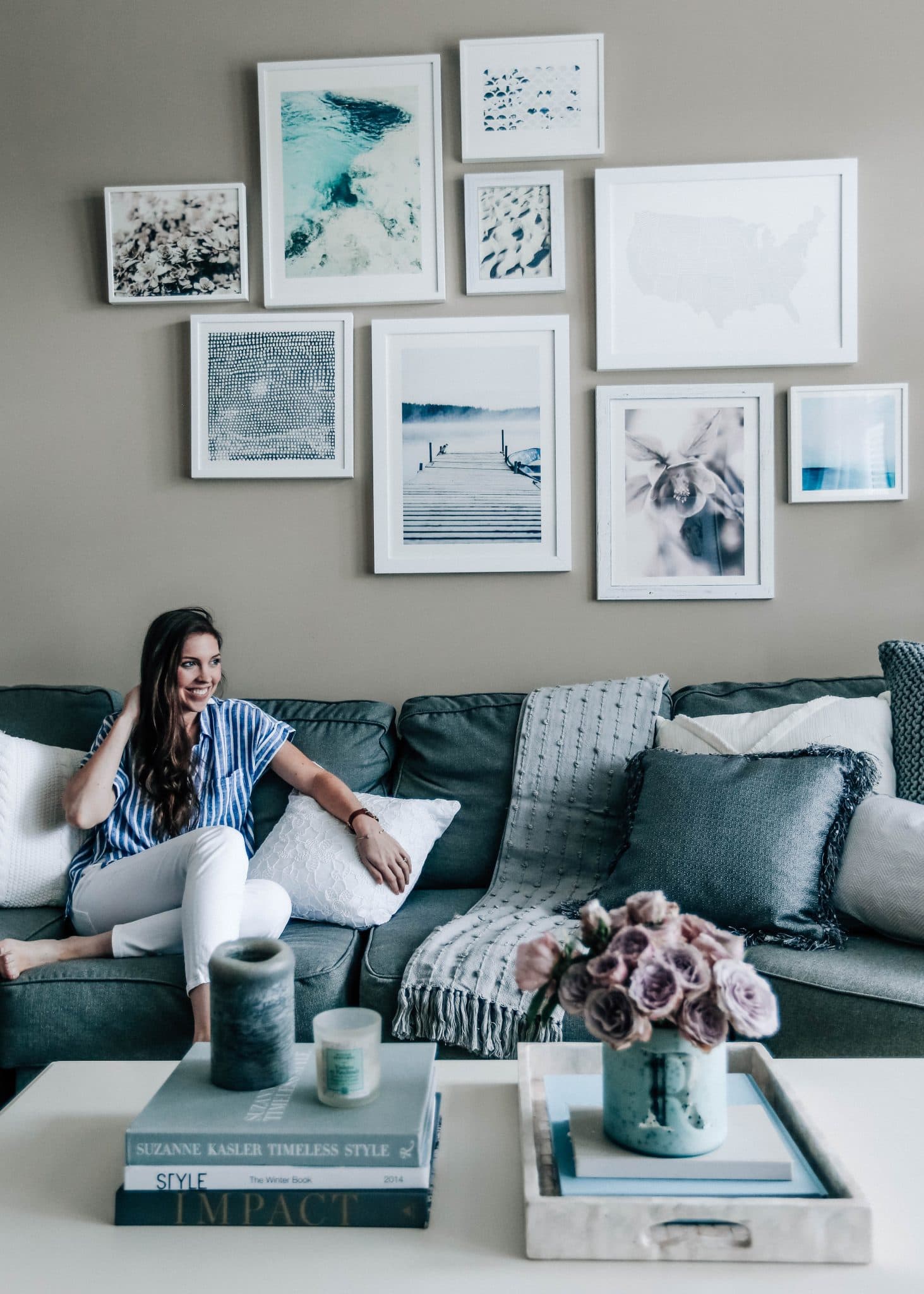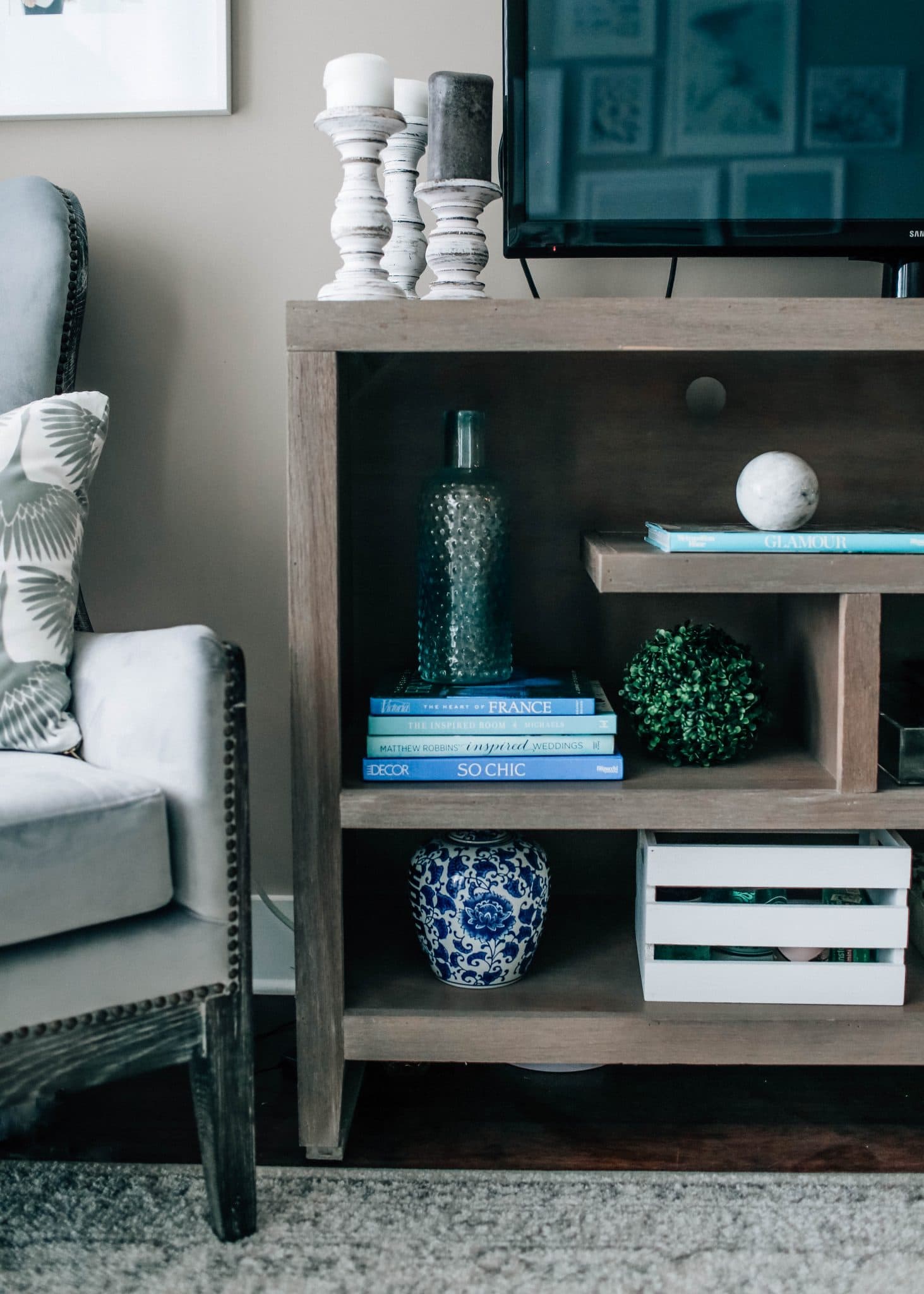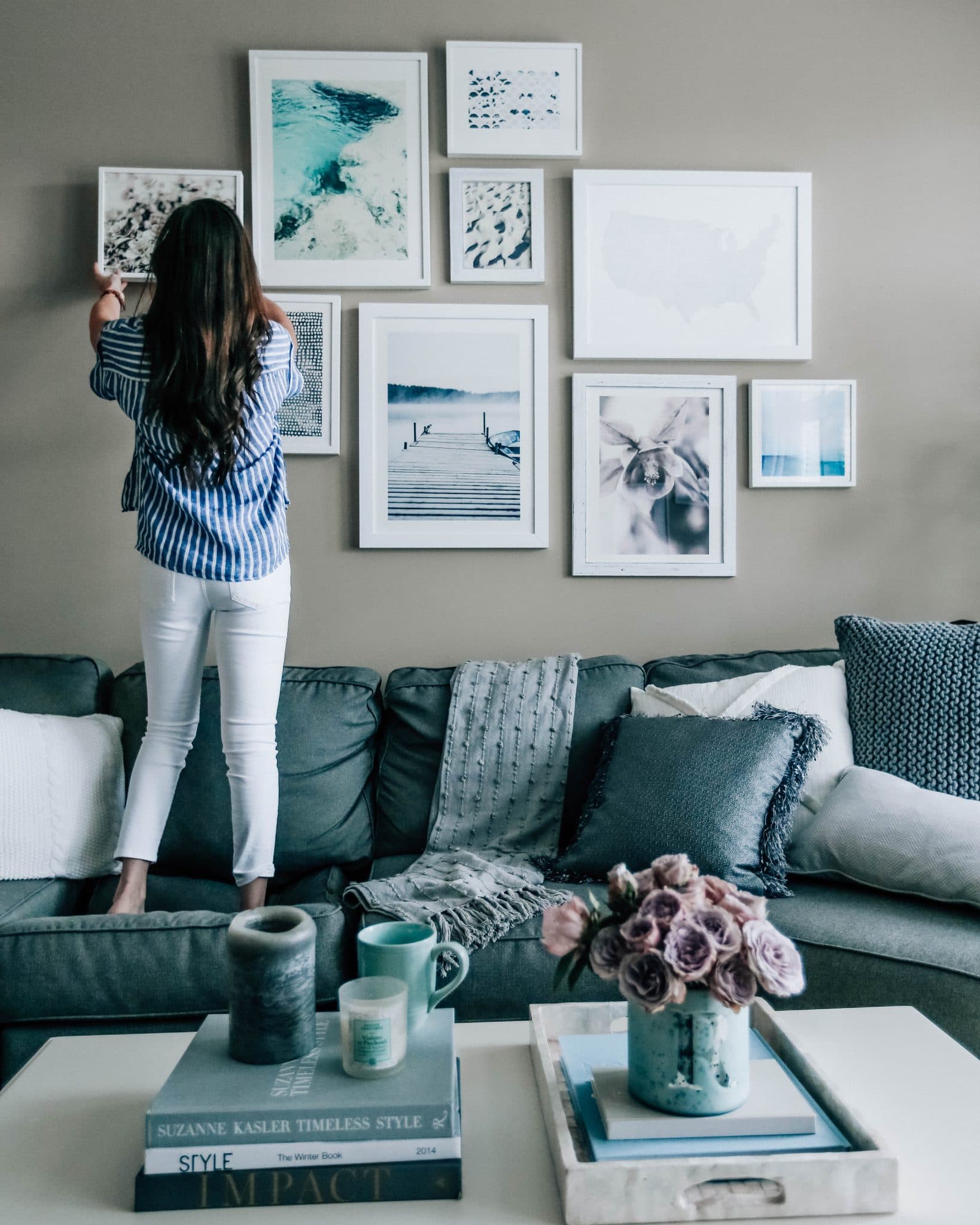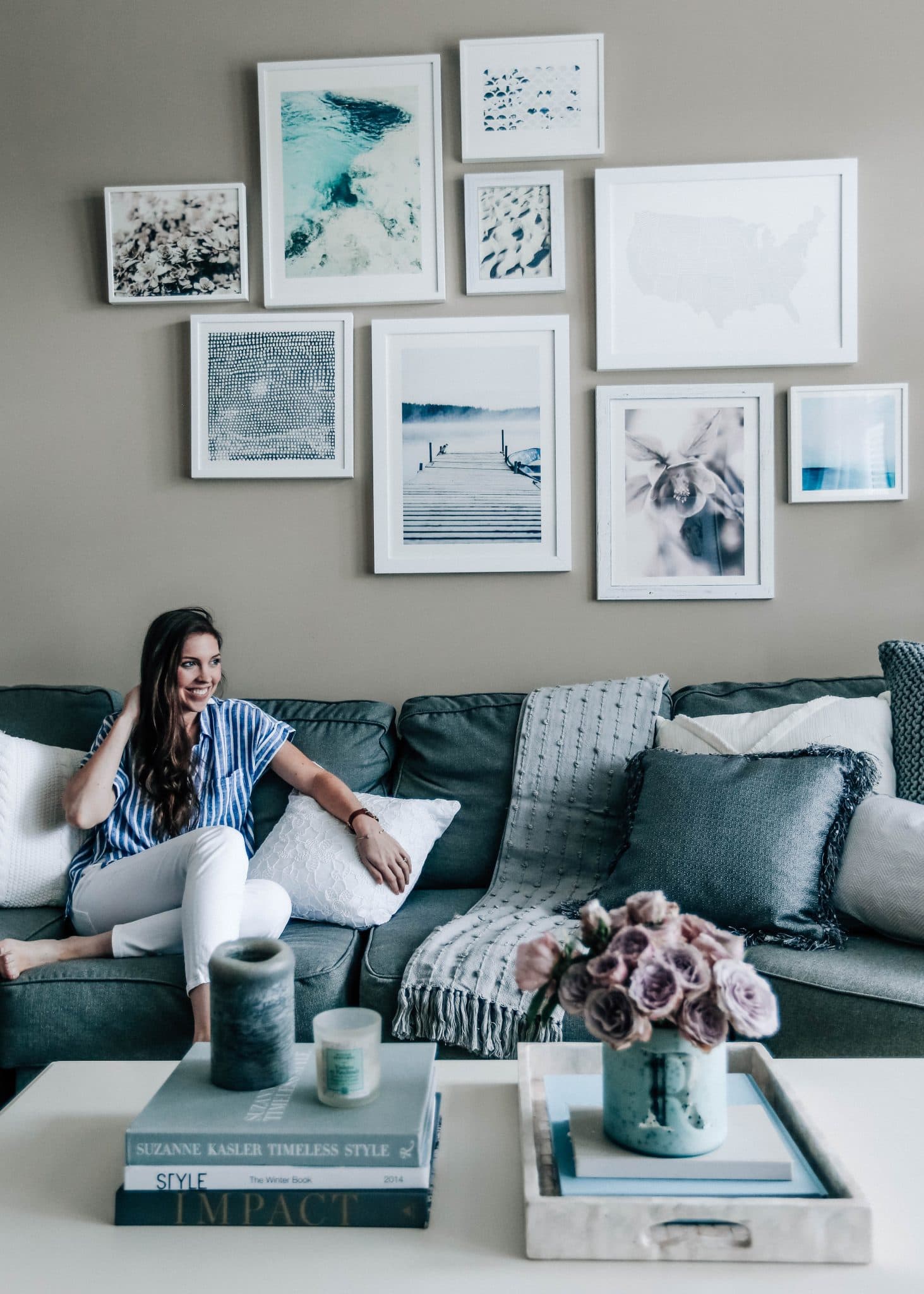 <center>

</center>
This post is sponsored by Cameron Village. Items gifted are always disclosed with 'c/o'. As always, all opinions are my own.