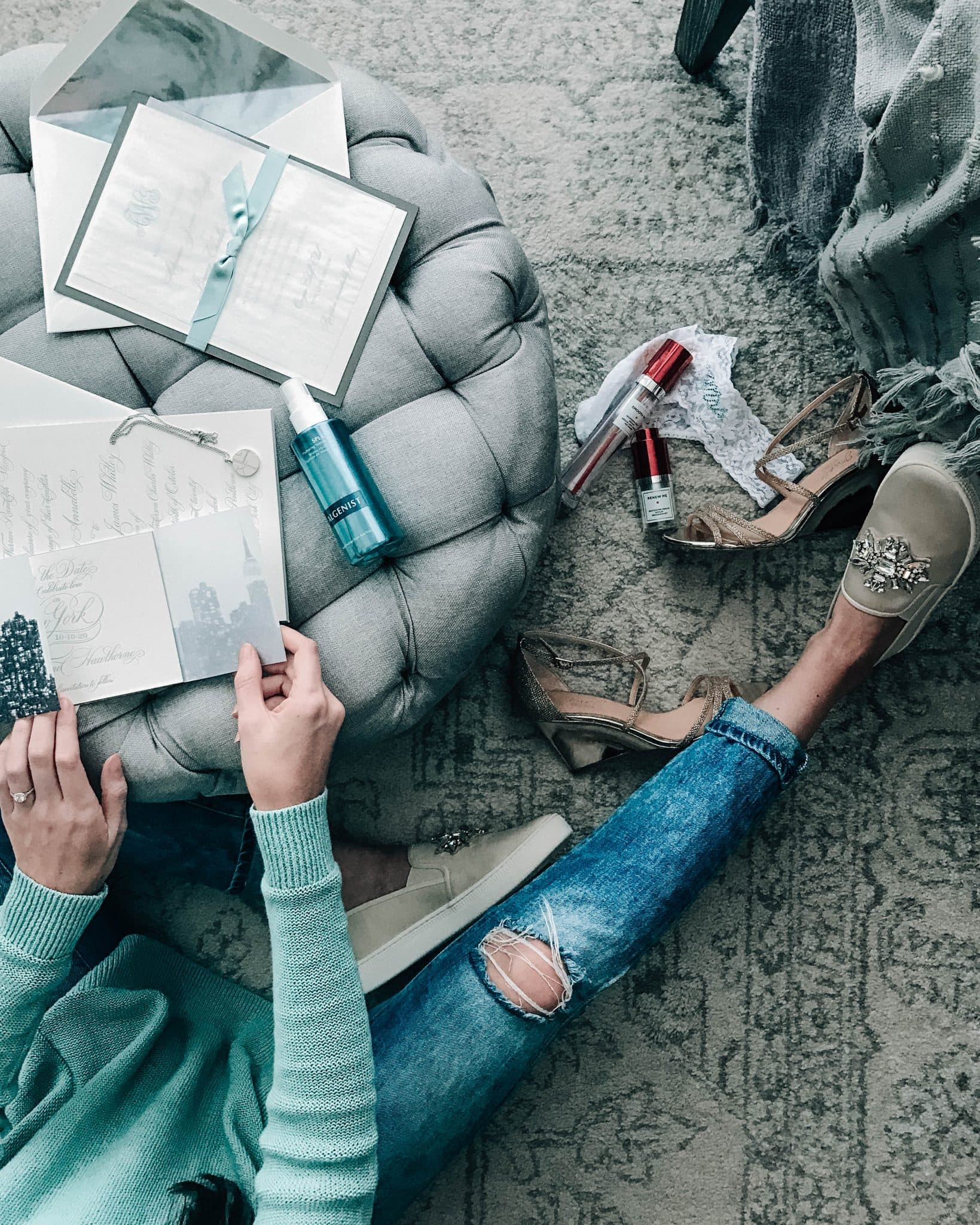 If you're new around here, I'm getting married next week (woohooo!). I was super excited to receive a big Babbleboxx at my doorstep the other day filled with some bridal essentials that I can't wait to share with y'all today. With our wedding literally right around the corner (I can actually check the weather for our date now, ah!) I've had to make a list of last minute items that I've had to order so this box of goodies helped me out some in perfect timing. If you're a bride, I'll also leave some discount codes below!
First off, I've seen a lot of brides mention something about having a hard time finding wedding shoes. I thought the same thing until I stumbled upon one specific brand that had it all… Badgley Mischka. Honestly, whether you want a glamorous heel, a smaller more casual wedge sandal, or even flats or slide-on sneakers for the dance floor, Badgley Mischka has what you are looking for! I am DYING to purchase these, these, and these. I just can't get over how beautiful all of their bridal footwear/shoes are. If you love the look of Badgley Mischka but want to stay closer to under $100, you should check out Jewel by Badgley Mischka for some more affordable options such as these wedges shown above! I received a couple of pairs in the mail to try out including the Hunt (strappy wedge in metallic drill fabric) and the Barre (bejeweled slip on sneaker) for maybe the day of or later at night (or even for traveling because they are so comfy!).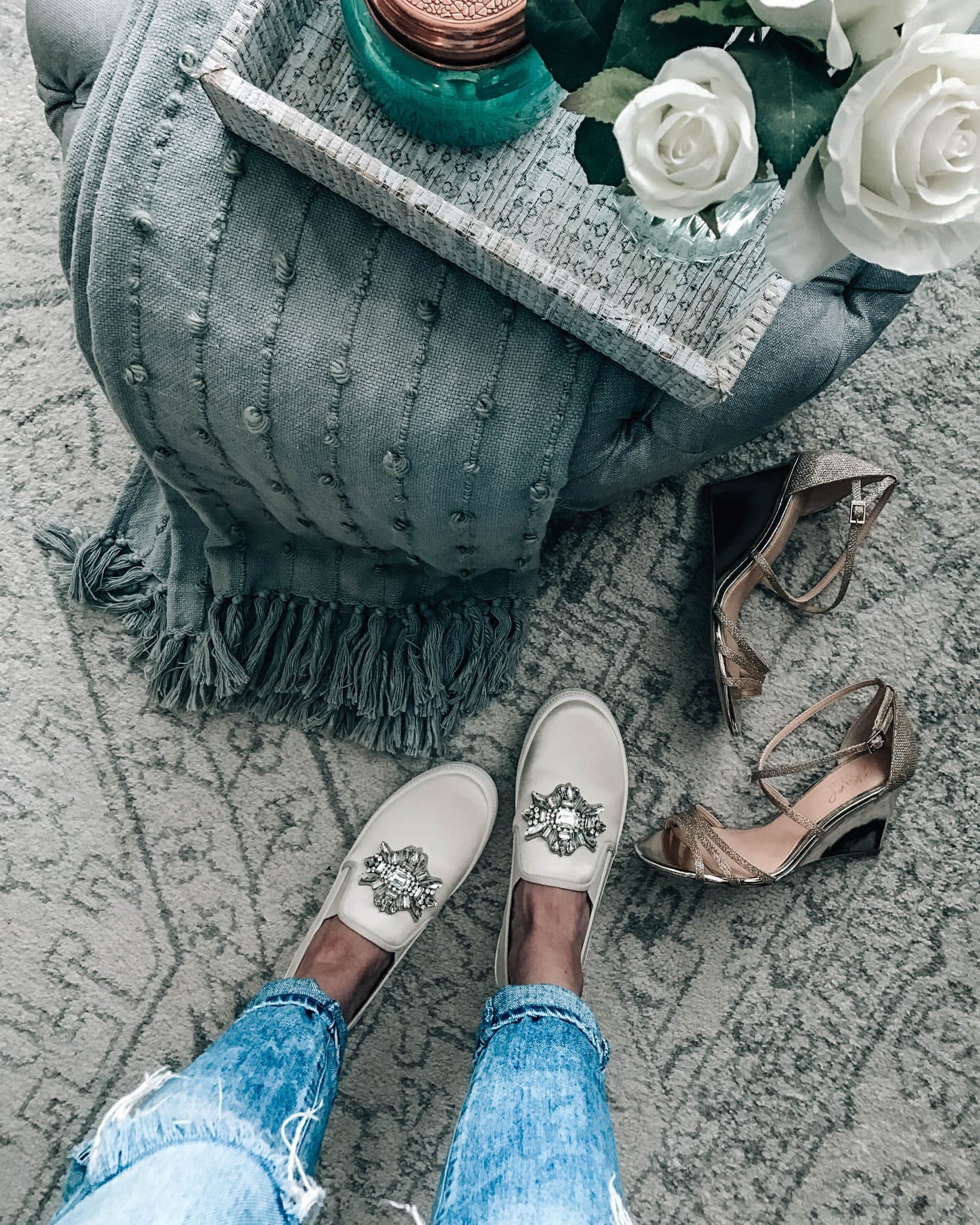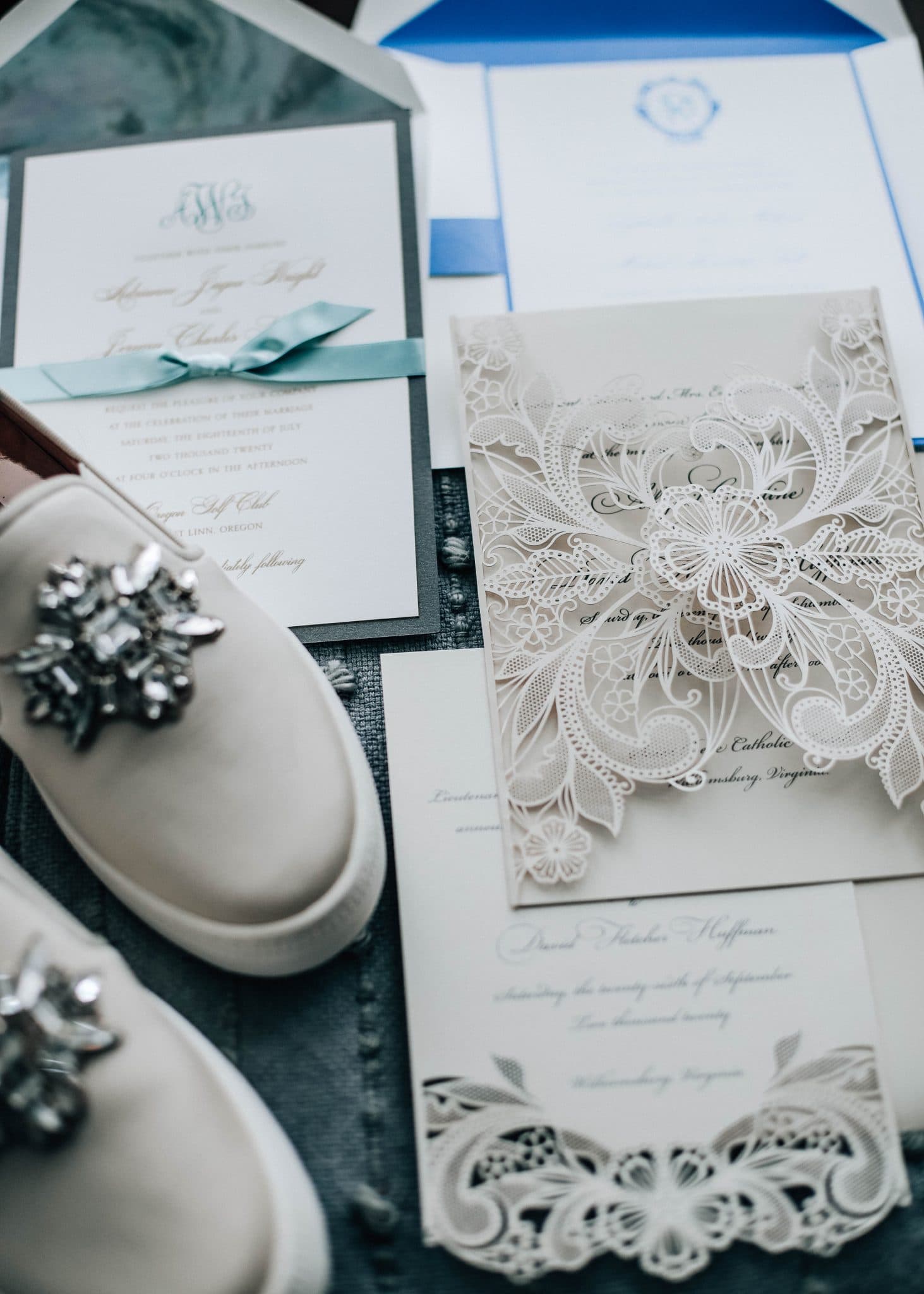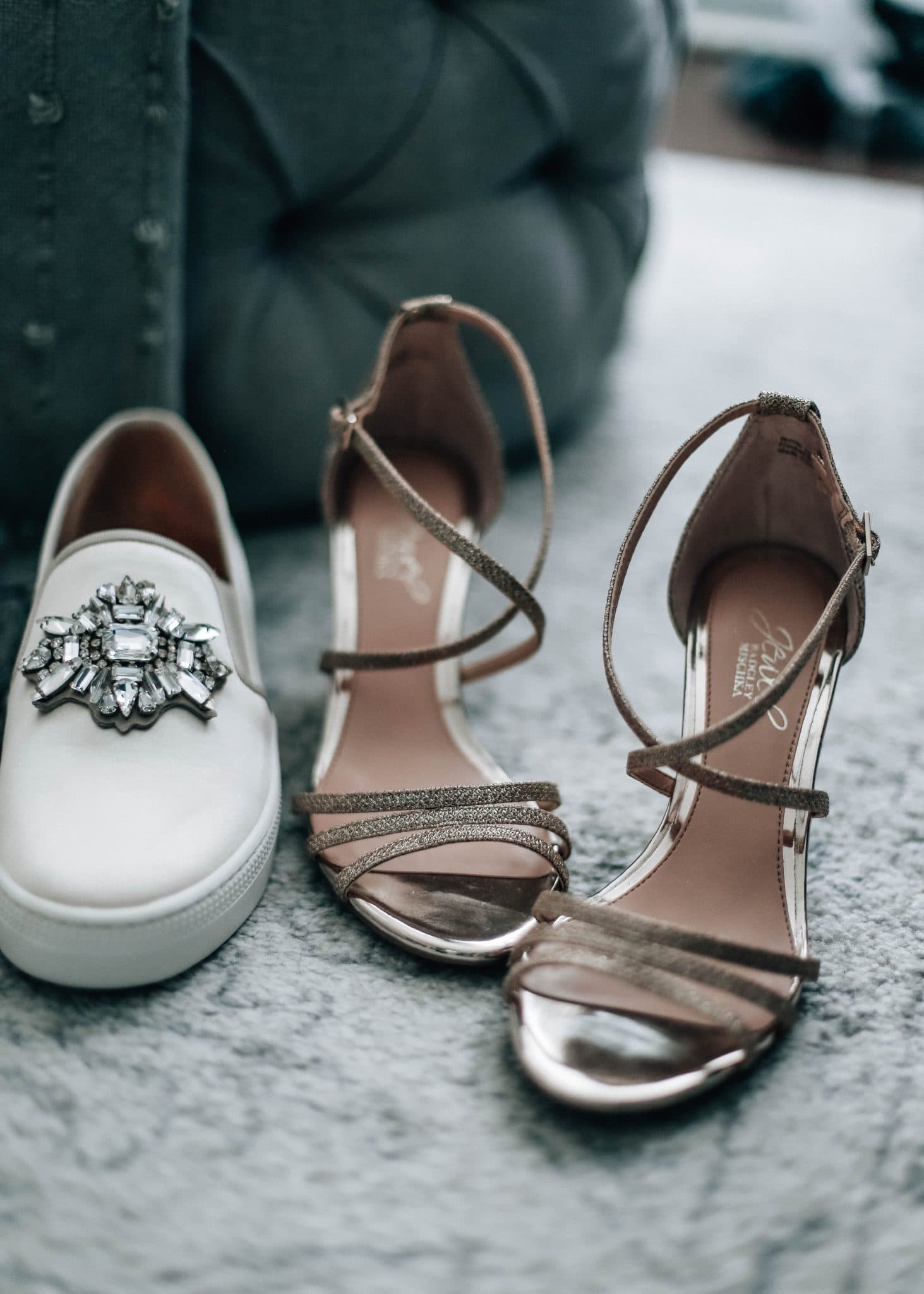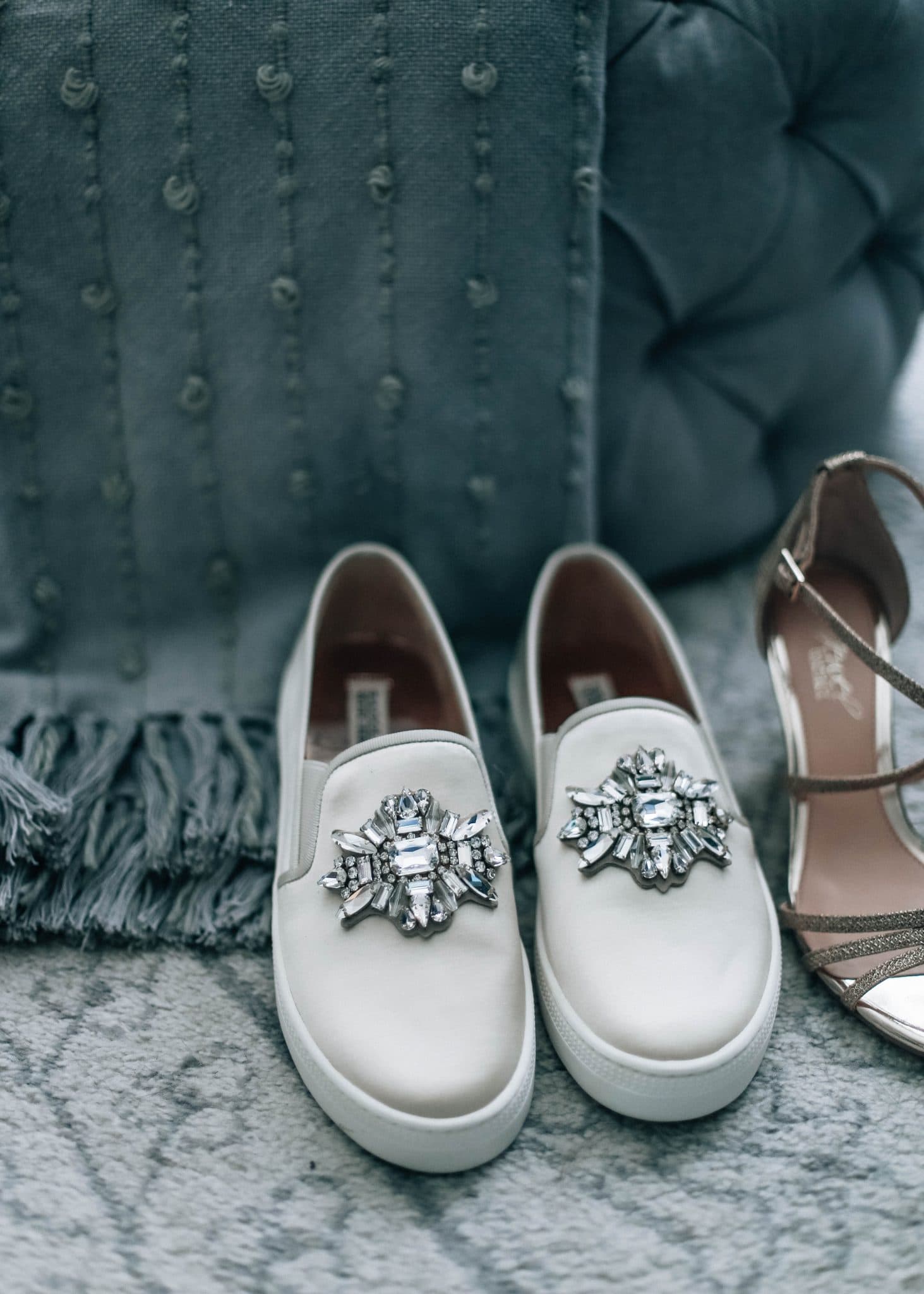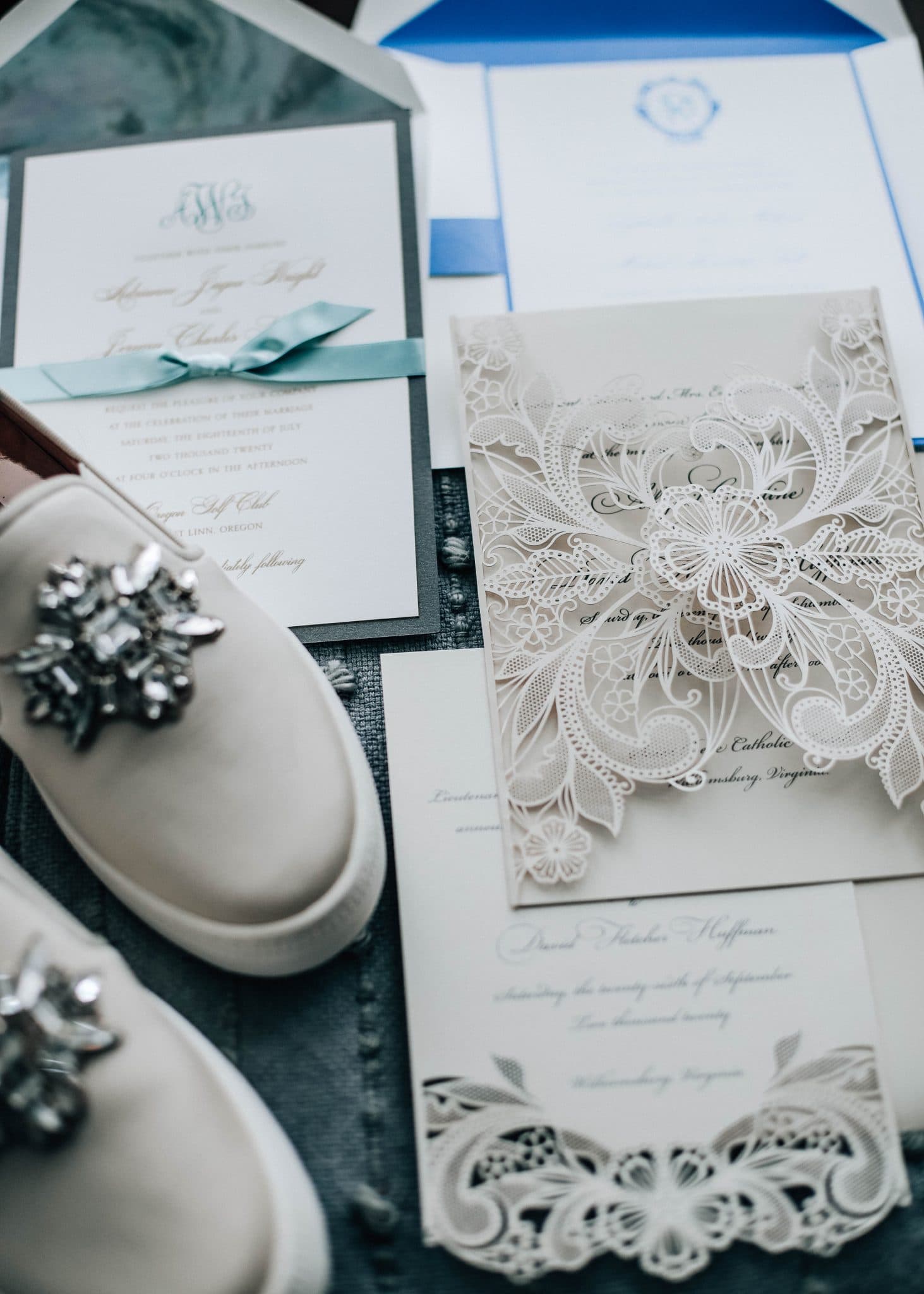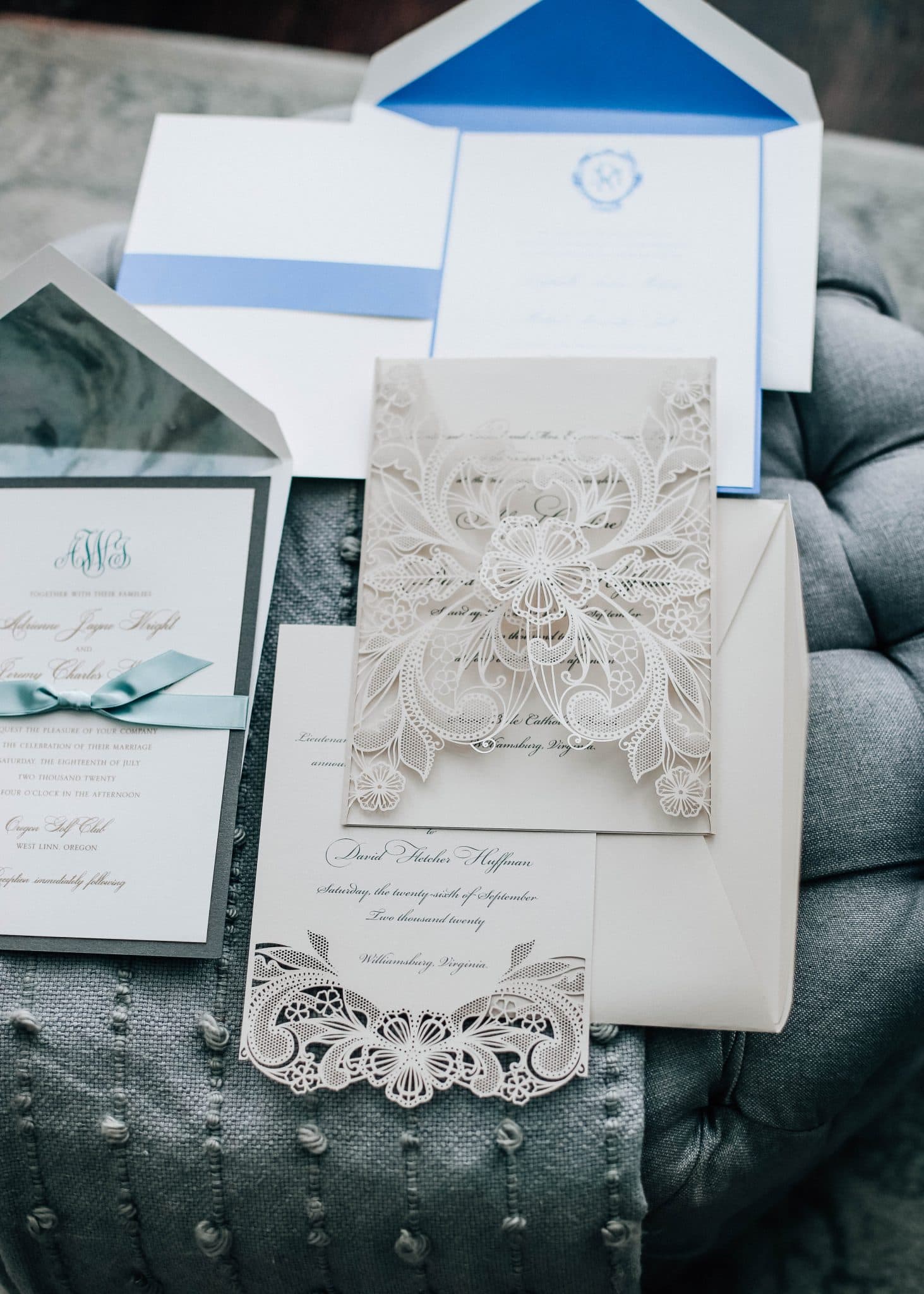 I'm wishing I had been introduced to this stationery brand long ago during our wedding planning process because the Crane Stationery: William Arthur Wedding Collection – The Studio Collection is the most gorgeous stationery I've ever seen. I was able to see a bunch of their samples of a variety of stationery suites including Save the Dates, Invitations, Reply Cards, and more. If you're wanting stationery that is obviously very high quality, probably the highest quality there is, you've got to check out this brand before you purchase your invitations! Choosing the right wedding invitation set does so much more than provide information about your wedding to your guests – it really sets a tone for the wedding and it should reflect the couple's ceremony and reception since it is building up to something so important in your life. If you're looking for elegant luxury wedding invitations, visit http://www.crane.com/find-a-retailer to find a William Arthur retailer near you and use "WABRIDAL20" for a 20% discount off your order!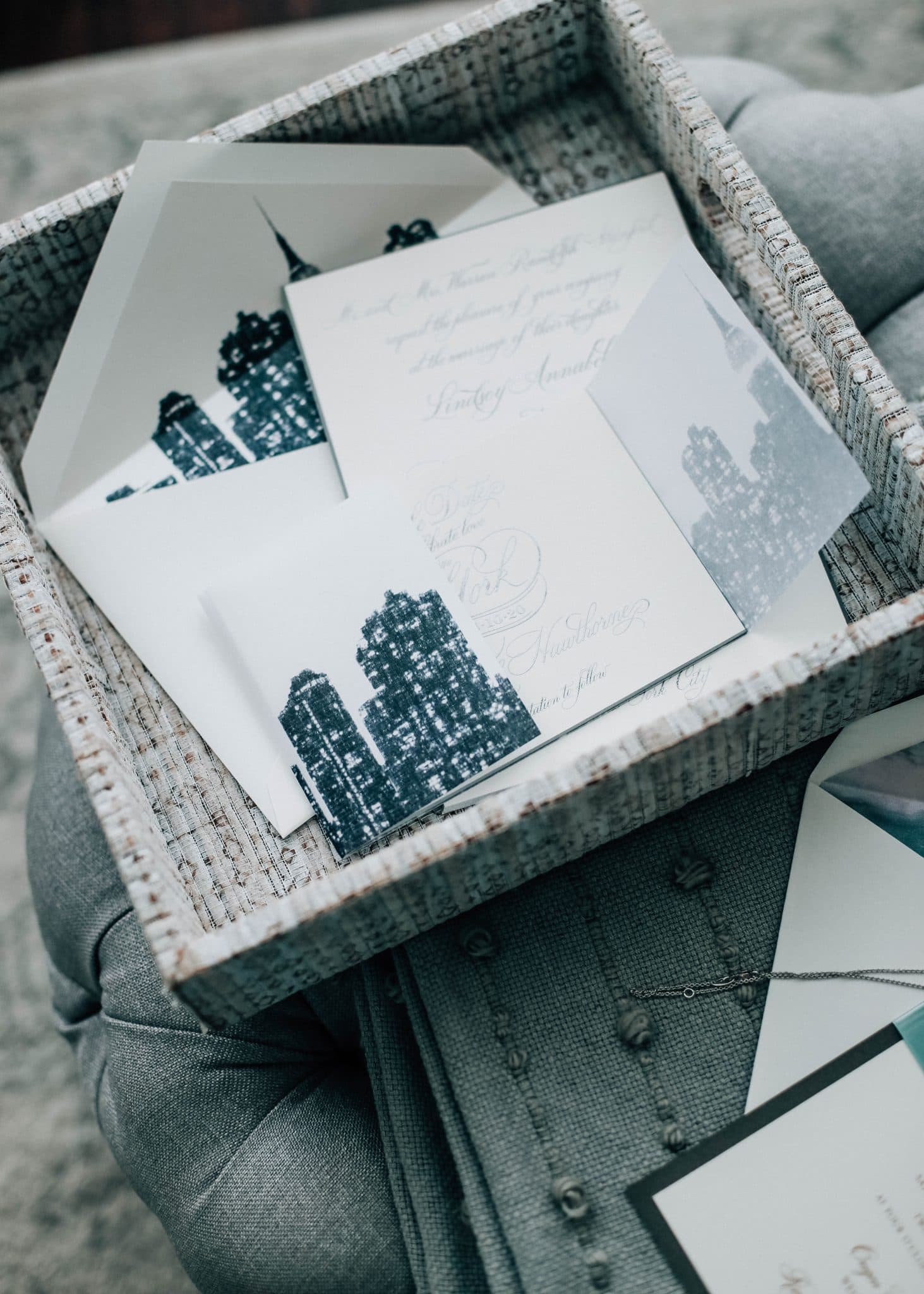 Making sure your skin is smooth and beautiful is an important part of the bridal prep! Luckily, I have a European Wax Center 5 minutes from me to help get the job done. I received a couple of their products in the mail including their Renew Me: Restoring Serum which is a face-serum that restores and replenishes the skin to be used morning and night followed by moisturizer and I tried out their Smooth Me: Ingrown Hair Serum which clears and prevents unsightly bumps when used daily. Both of these products have helped me feel more confident and I'm so glad I was re-introduced to EWC before my wedding day. If you're wanting the perfect brow shape, or even need waxing services on your legs, underarms, arms, or bikini line, I'd highly recommend visiting your local European Wax Center. You can make a reservation and don't forget to use the code 'SHELBY' to get 20% off services (offer expires July 31st 2017) and $5 off product for you and your bridal party. Book a Reservation: http://www.waxcenter.com/reservations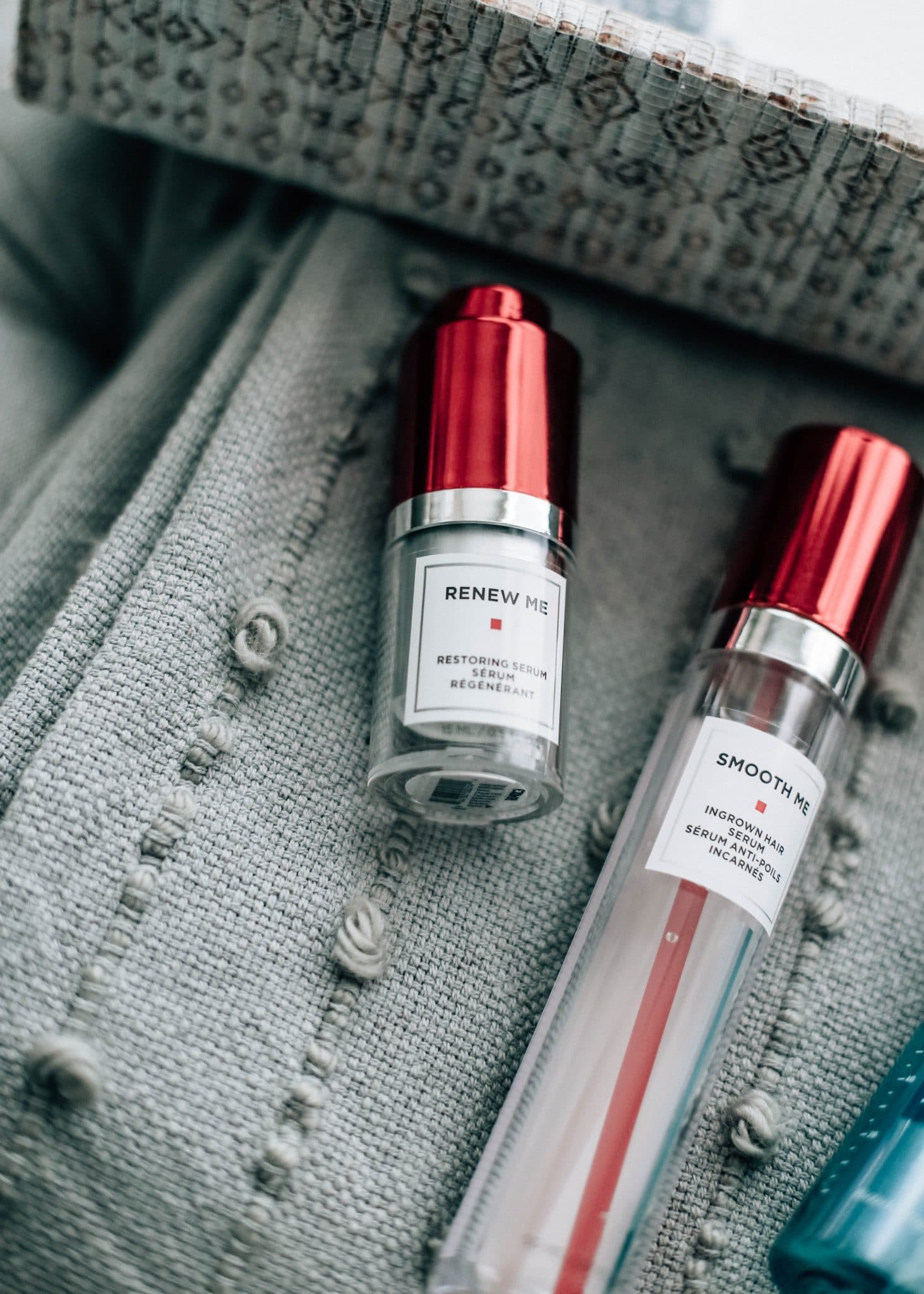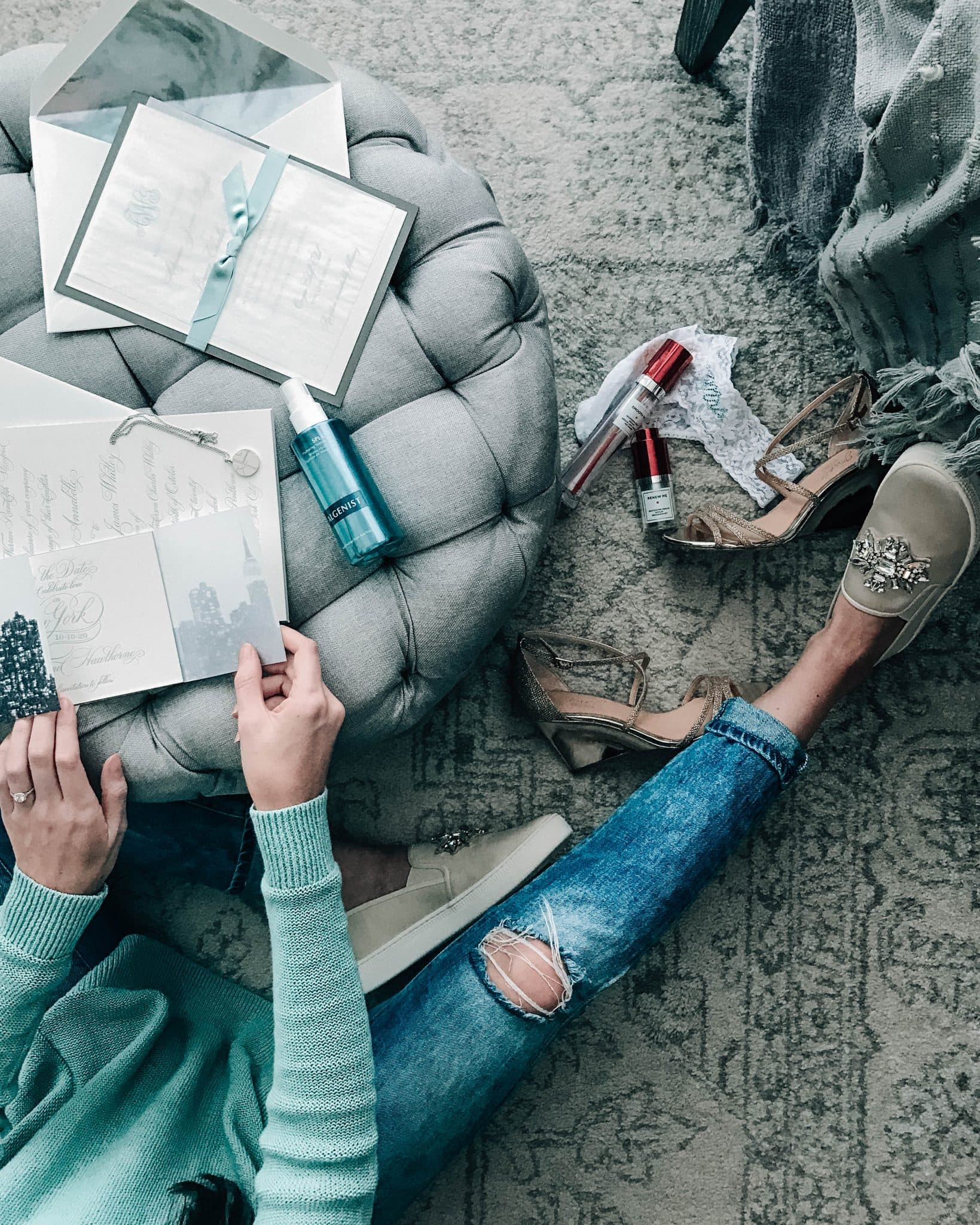 Hanky Panky is a brand I had heard of for so long but never tried up until recently. Hanky Panky is known for their No Visibly Panty Line (VPL) and they are Made in the U.S.A. I got the 'Mrs. Low Rise' panties made of their signature lace and it is so crazy to me how these just come in One Size (fits size 2-12 best) but they are super comfortable! You can view the Hanky Panky Bridal collection here and use 'BBOXX17' for free shipping in the US.
I've been wanting to try a new makeup setting spray for quite some time so I was excited to try out Algenist, a weightless, hydrating serum in a setting mist to help refresh skin and help my makeup last! All you have to do is spray in a Z formation after makeup application or anytime hydration is needed, holding the bottle 6-8 inches from your face (keep eyes closed) and then reapply as needed. This will be a must-have on my wedding day since we'll be outside in Charleston all evening! Use the code BABBLEBOX15 for 15% off side wide until the end of June (6/30).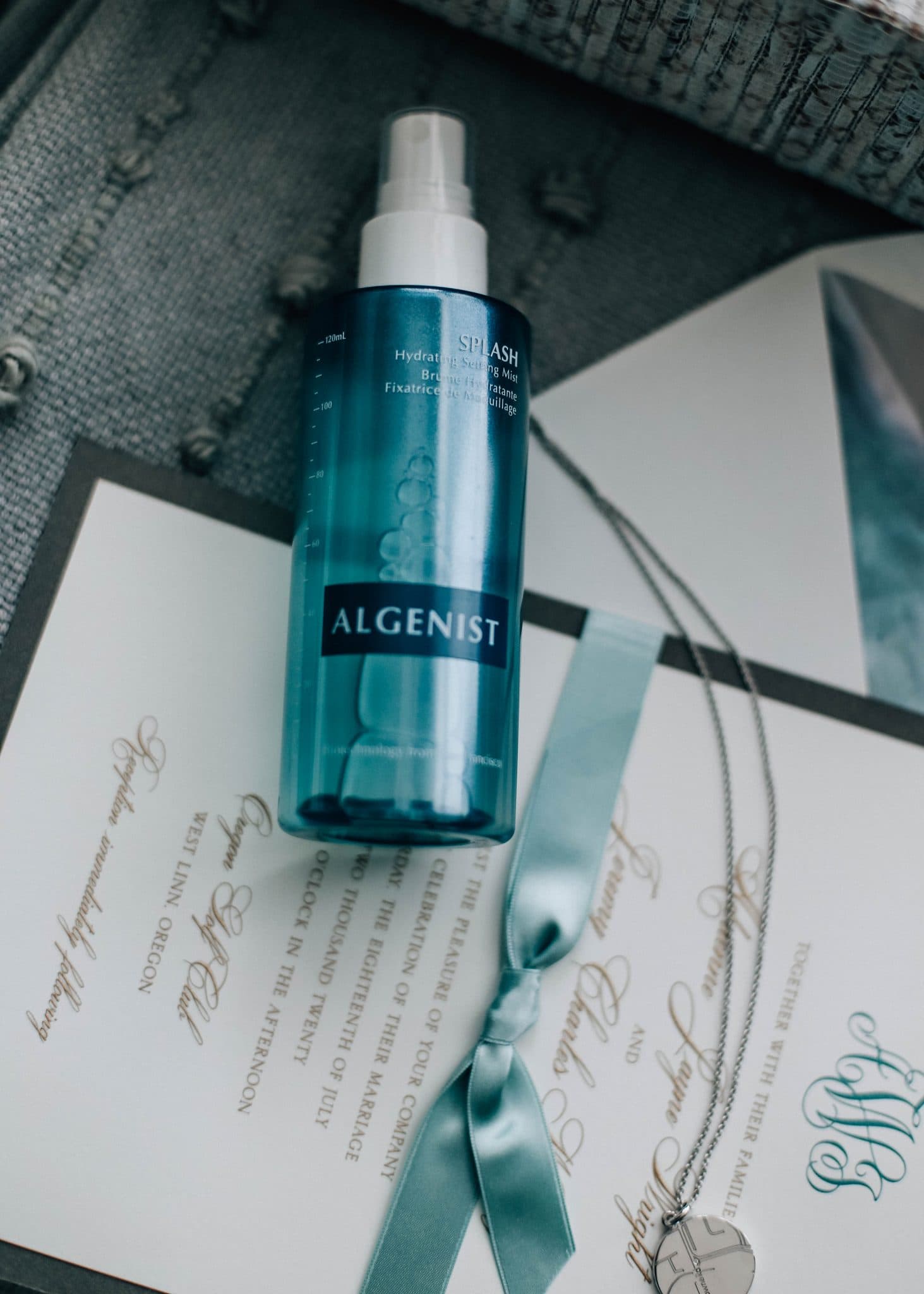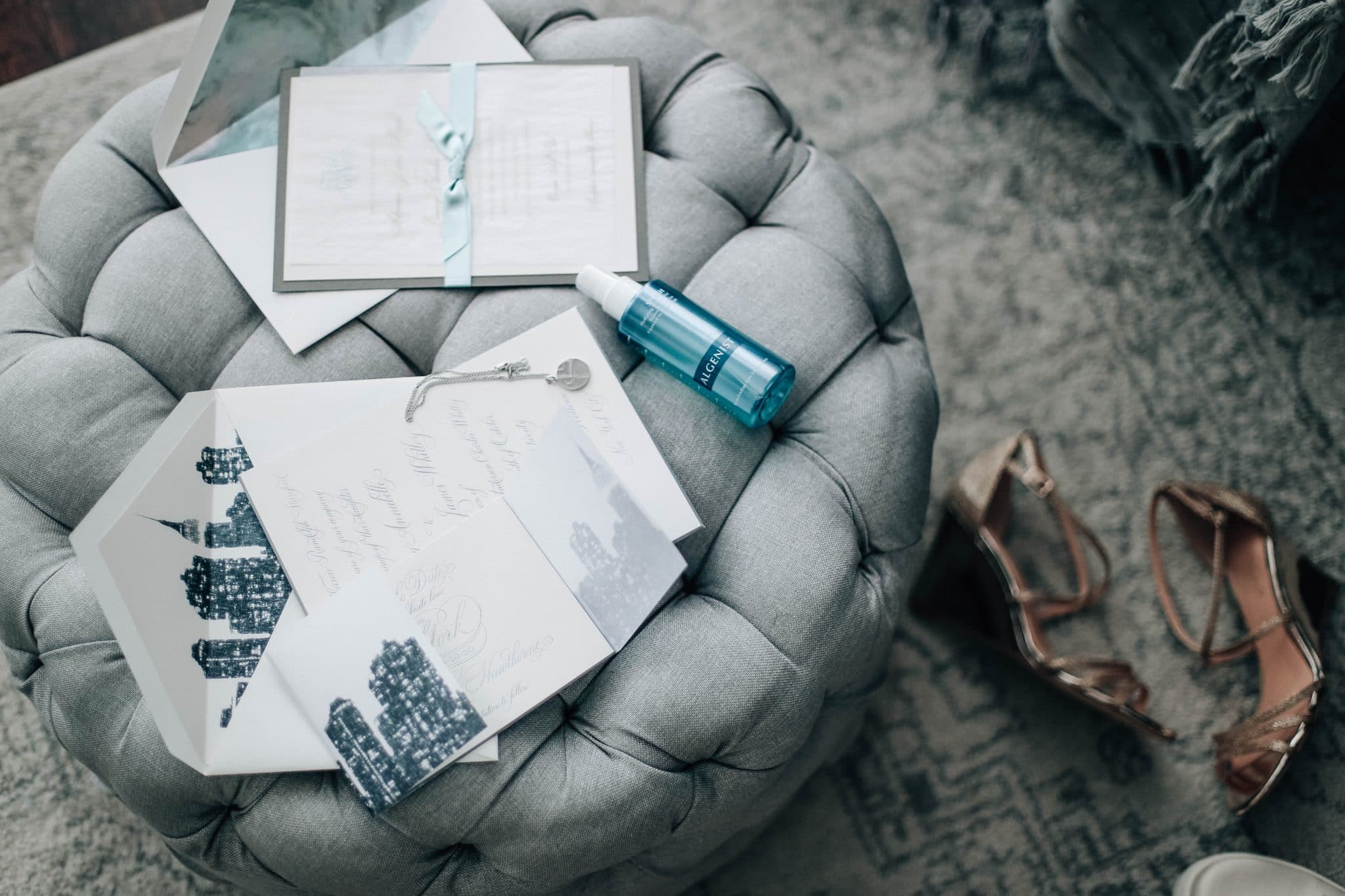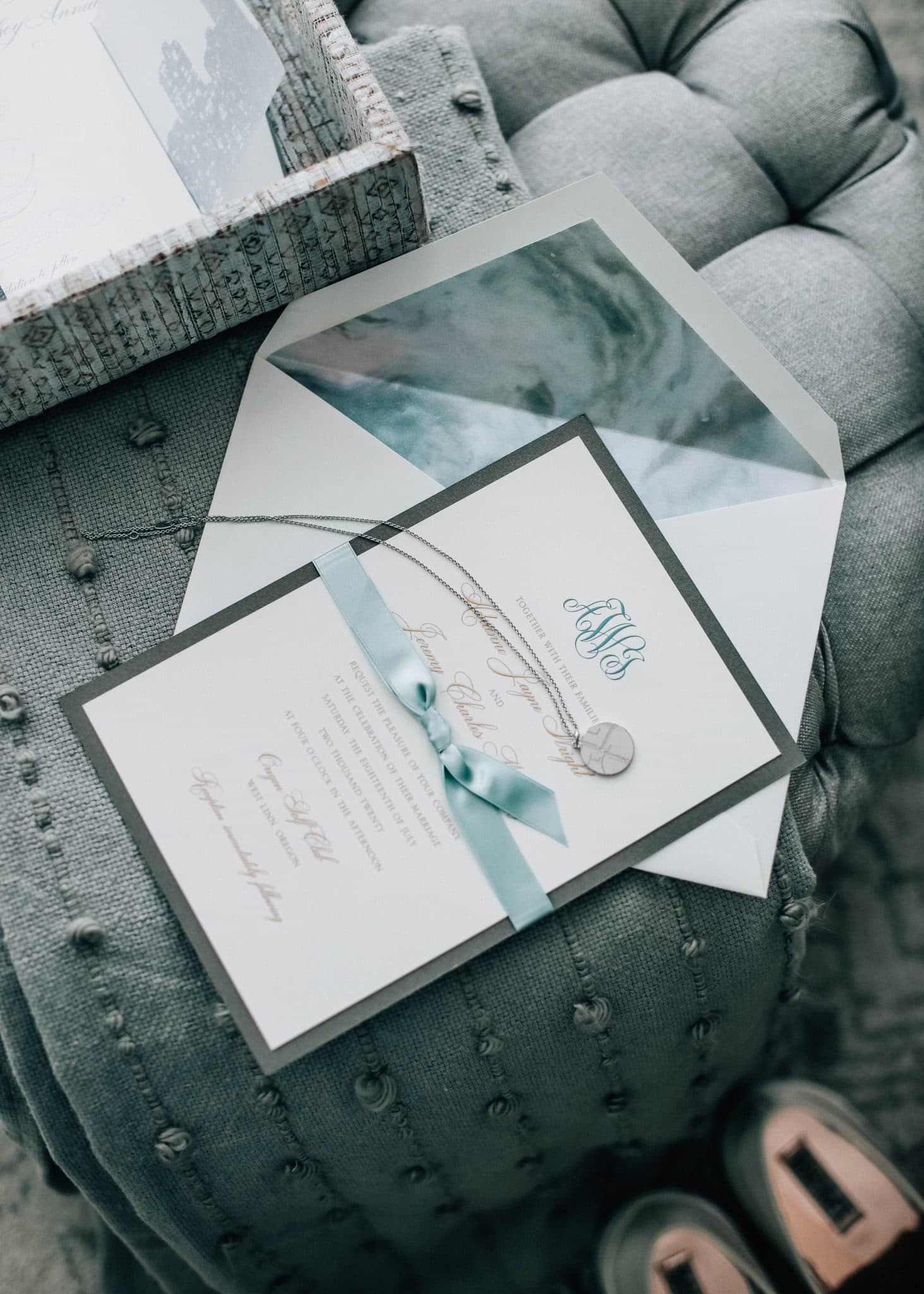 One of my favorite items lately has been this custom map necklace by A. Jaffe. It includes a small diamond that marks the exact location of our wedding ceremony and has a special custom message engraved on the reverse side. The custom mapping software on ajaffe.com allows you to choose any location in the world, and mark the exact spot you want with a diamond. I can't wait to continue to wear this after we're married and have a meaningful accessory with me each day.
Use the code 'PITP95MAP' for 20% off your purchase!
During our engagement, we only registered at 3 places and we made sure that Zola was one of them, for several reasons. Not only were we able to register for our favorite household items but we were also able to register for experiences and even donations toward a non-profit that was very important to our family. If you're a bride, be sure to create an online wedding registry with Zola here!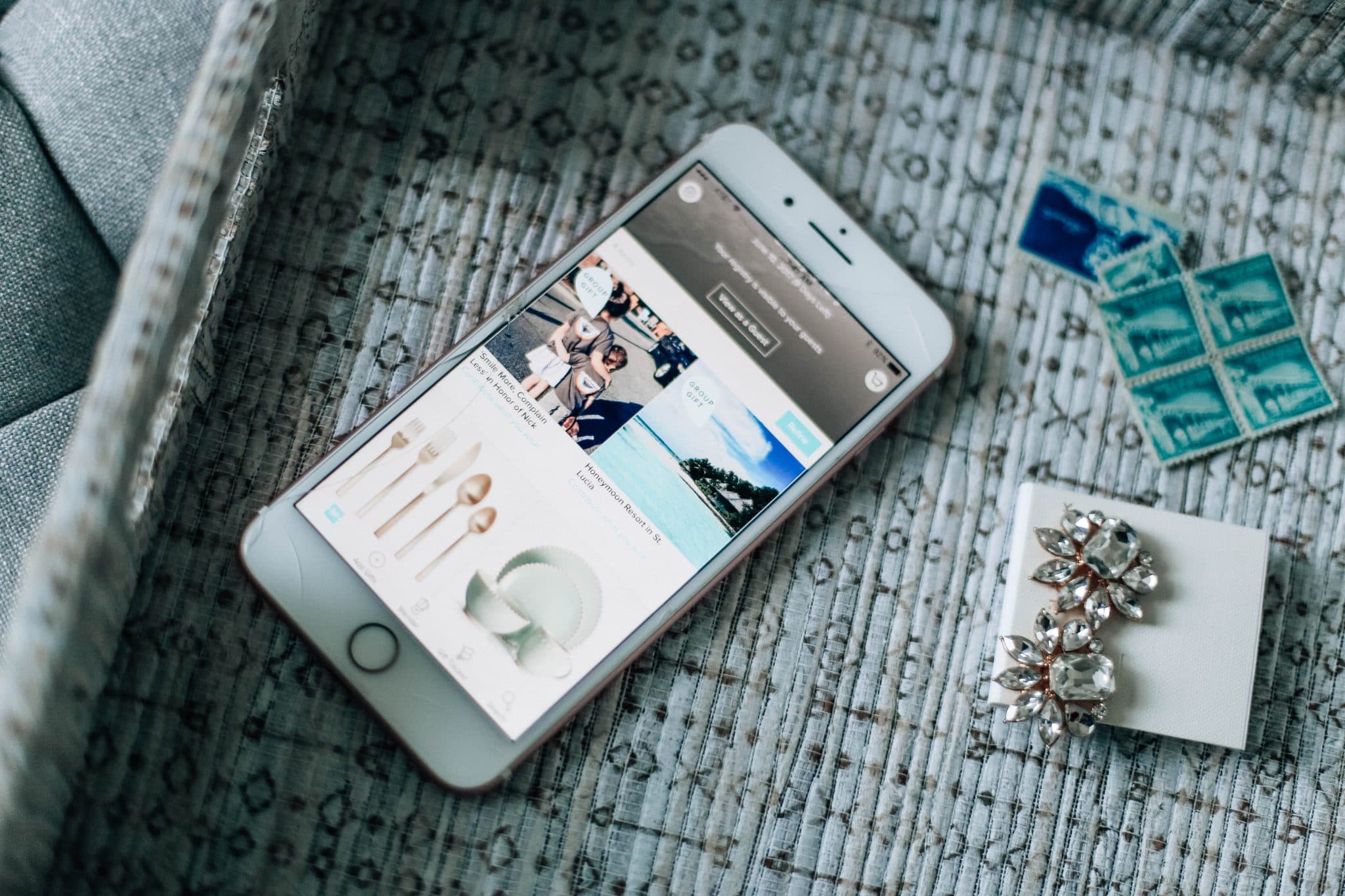 This post is sponsored by Babbleboxx.com on behalf of Single Edition Media.