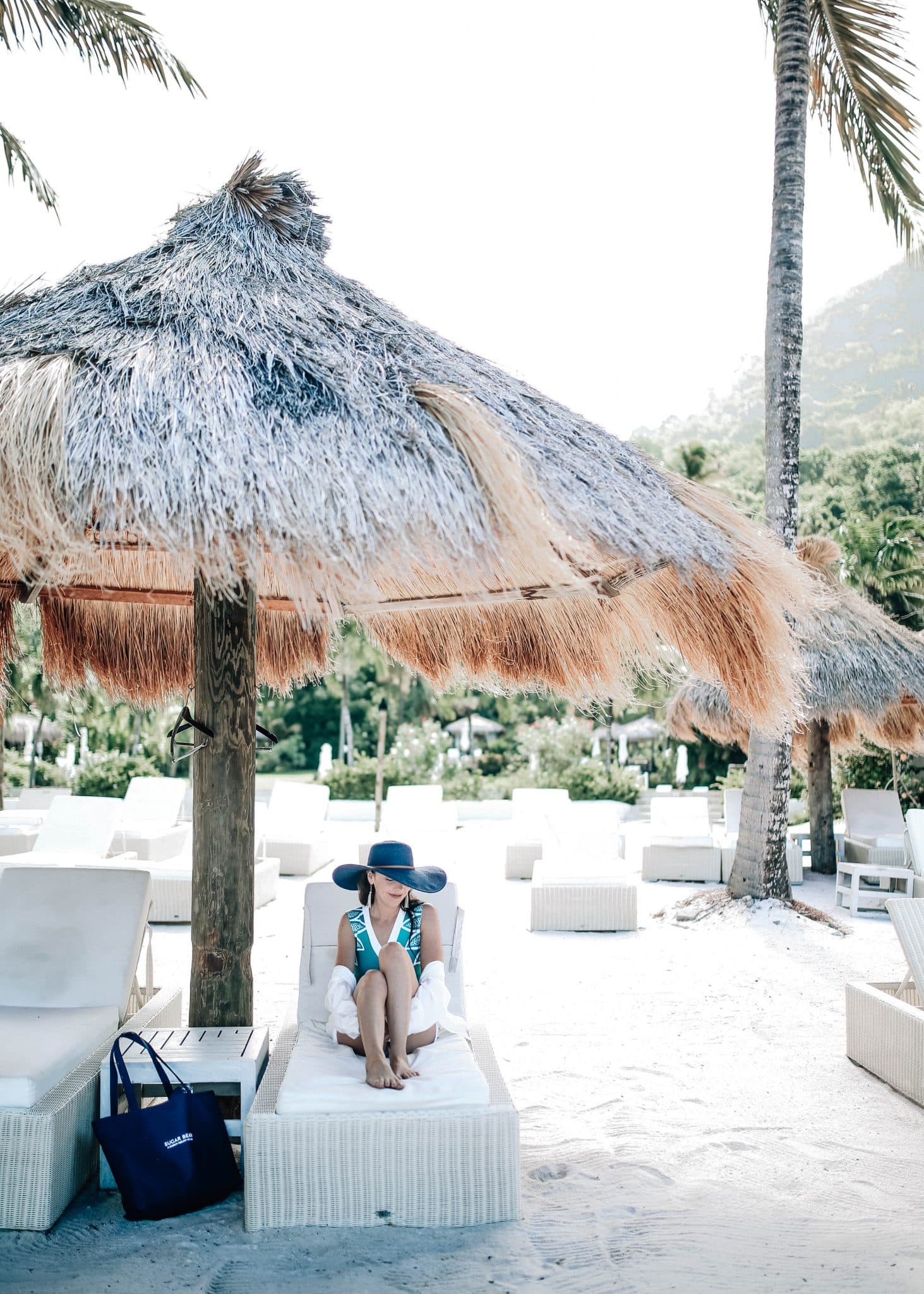 The first day of summer was this week so I don't know about you but beach and pool days are on my mind! I know I just got back from a tropical island but you can really never have too many days by the water. When packing for our honeymoon, I wanted to keep things as minimal as possible, especially since I didn't have a ton of time to really plan for the honeymoon with the wedding right before. Today, I thought I'd share not only what I packed in my beach bag to St. Lucia but what I plan to use for my lounge-by-the-pool days all summer long, everything from the sunscreen I'm loving to the swimsuits and books I've purchased. I kept all of the the smaller, important items (phone, wallet, keys) inside of this woven clutch!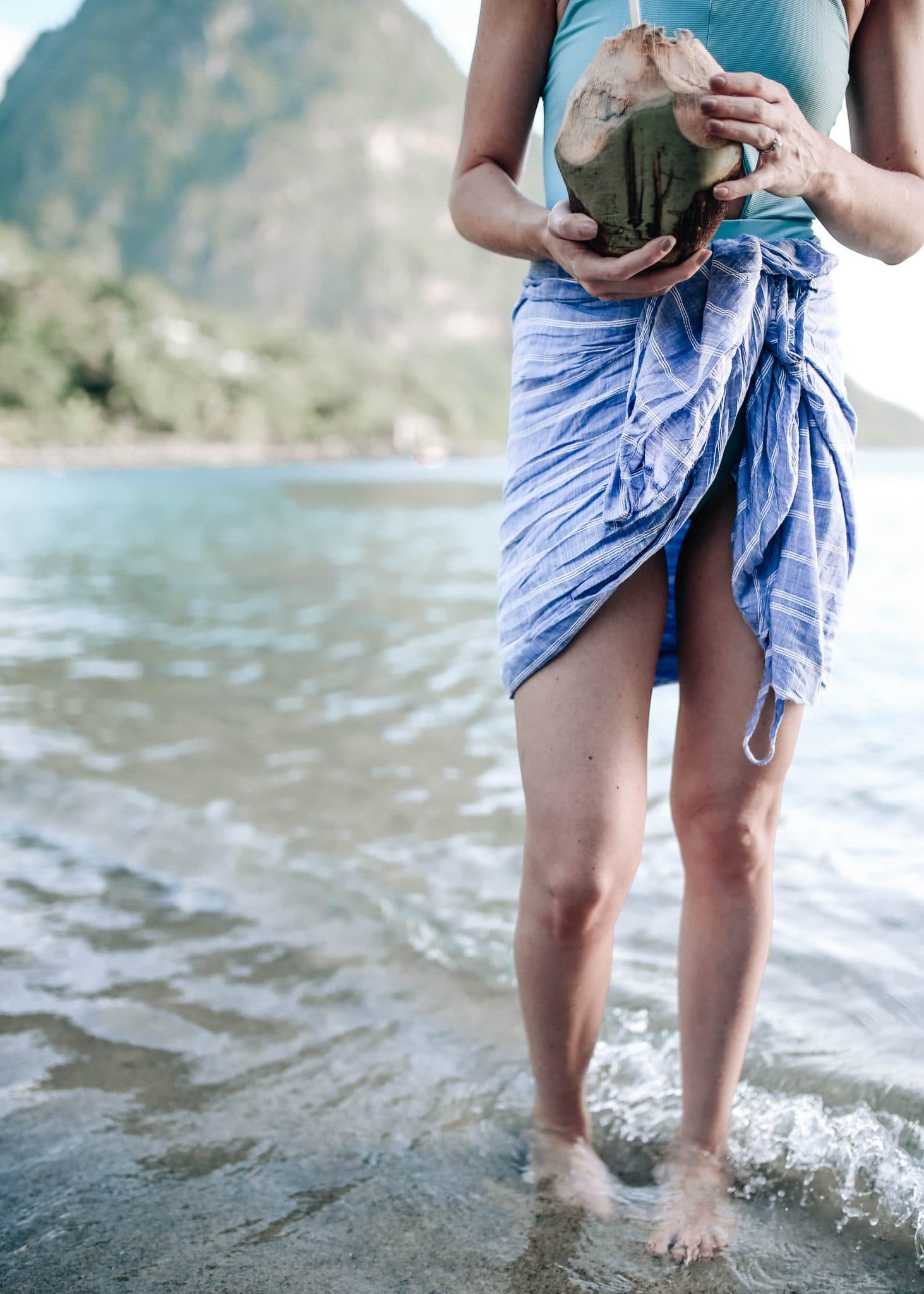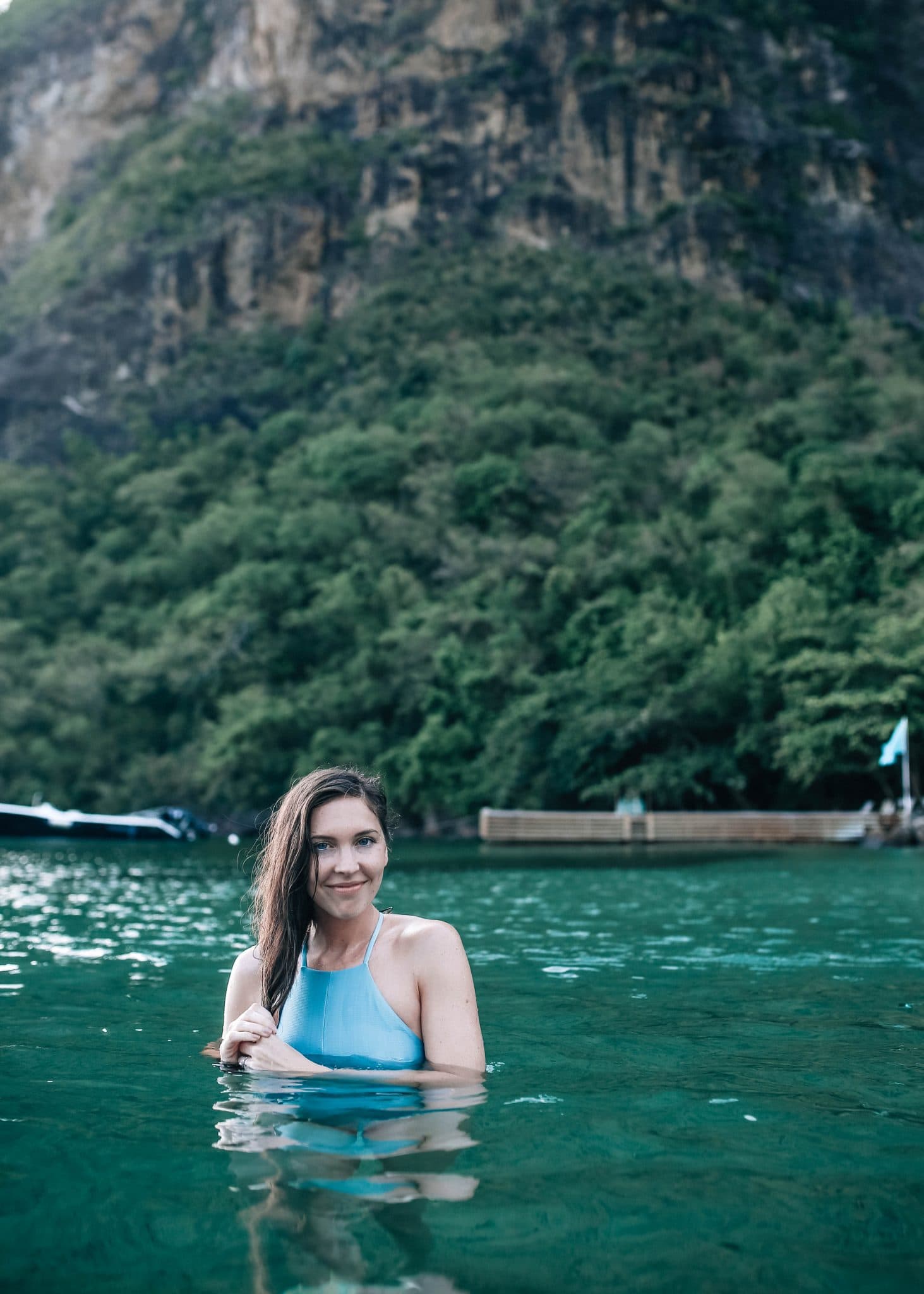 For our honeymoon, I actually only packed one-pieces. I just love them these days. I packed along this one-piece, this one-piece, and this one for the trip and I loved each one. Also on my radar: this high-waisted swimsuit, this one, this one, and THIS ONE.
2.My favorite pair of sunglasses.
These are so lightweight and don't get tangled up in your hair at all… highly recommend! Plus, they are absolutely necessary whenever I walk outside.
3. Books!
If I'm being honest, I have not read any books, except for a couple of marriage books, in the past year probably. I was so consumed with my job and planning our wedding that I rarely made time for myself reading-wise. This summer, I can't wait to take some time each weekend and read a book. I've always been interested in books that help me be a better person, teach me how to do something better, or have a positive impact on my attitude. A few books on my list for the summer: You Are a Badass, The Minimalist Mindset, The Power of Habit, Lean In. Let me know if you have any other recommendations! I also like the bring an empty notebook with me to write in.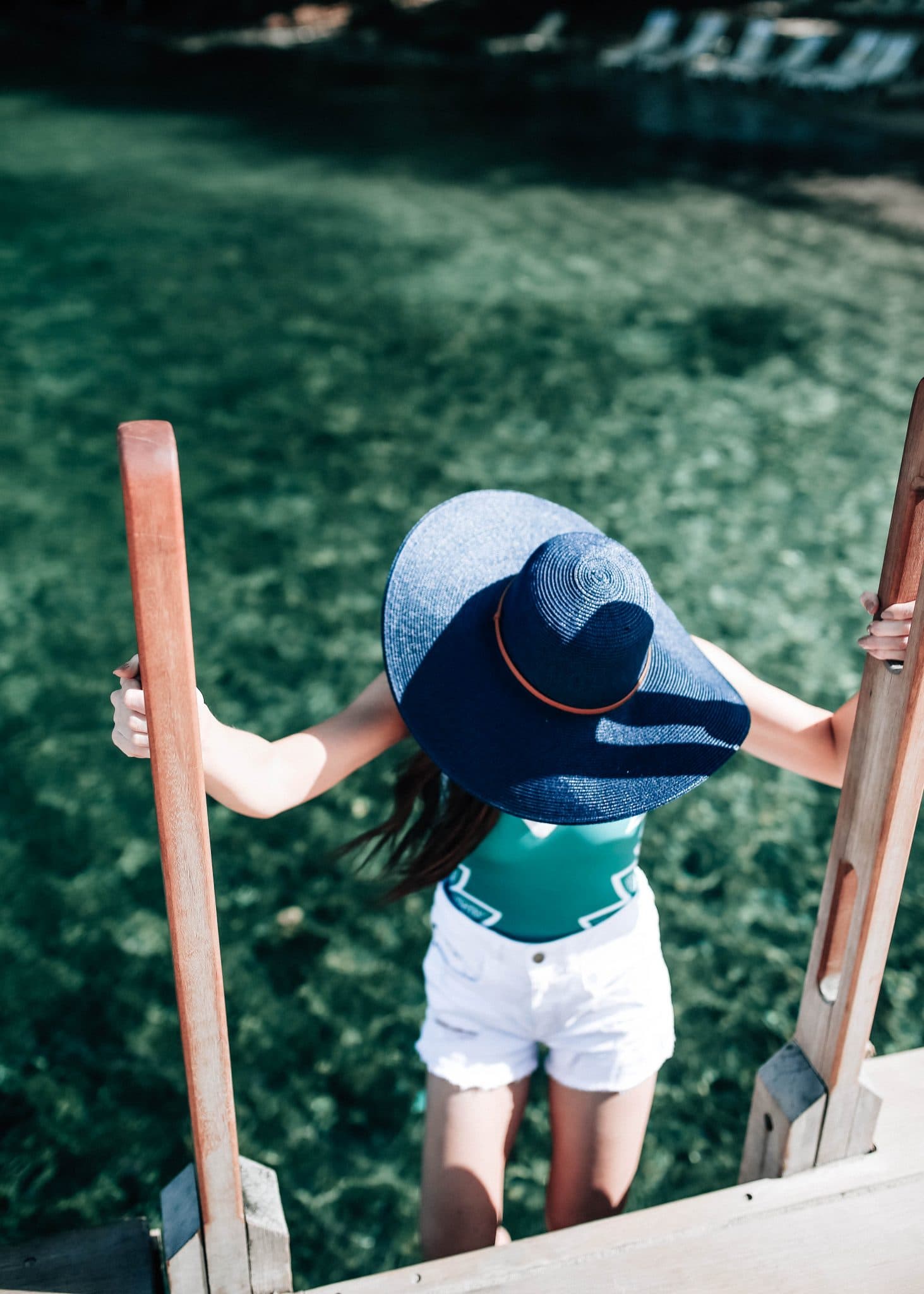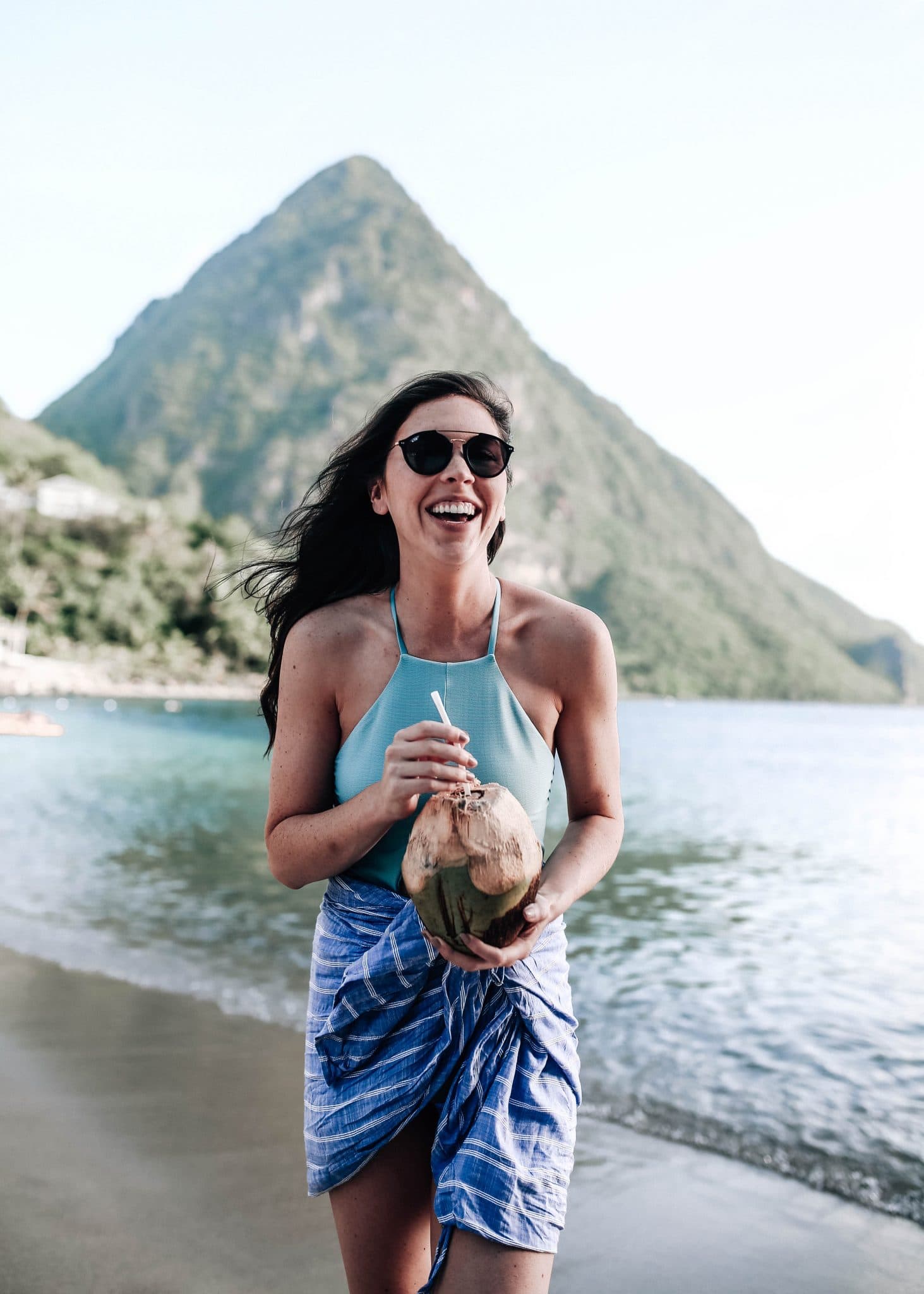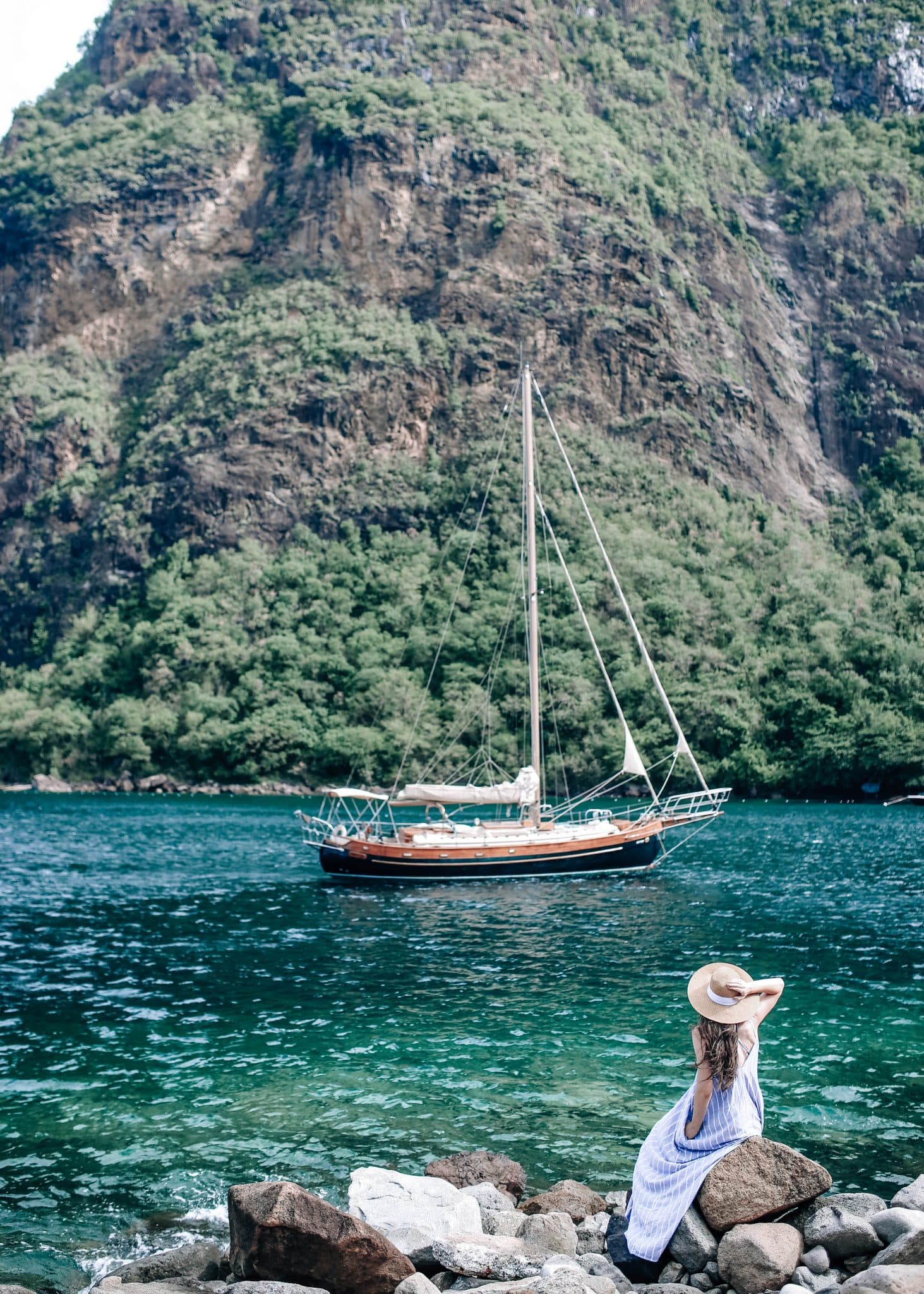 4. Snacks
TJ and I were just talking about how surprisingly exhausting sitting in a beach chair all day is… really, we were tired by 9pm almost every day in St. Lucia. We also had snacks delivered to our cabana every day but now that we are back in reality, we'll have to bring our own snacks for pool/beach days. Some current favorite snacks of mine: mixed nuts, carrots/black bean hummus, my Israeli cous-cous salad (will have to share the recipe on here sometime), popcorn, greek yogurt.
5. A Beach Cover-up
My favorite type of outfit involves a swimsuit, a cover-up, and no pants if we're speaking the truth. For our trip, I packed this oversized white button-down shirt I found at Madewell (I purchased a Large to make it more breathable and loose), I purchased this maxi dress which I ended up wearing as a dress and a sarong (two for one!), and I've been eyeing this one as well! If you're looking for an inexpensive and versatile option, I'd go with this maxi dress because of how many different ways it can be worn and it could even be worn as a normal, non-beachy outfit too!
6. Tunes
I'm a big fan of Spotify all day, every day, especially when at the beach. We bring along a bluetooth speaker (love this one). Some of the Spotify-made playlists I gravitate towards are: Hot Country, Pop Chillout, Reggae Classics (necessary when you're in the islands, mon), and then my own Discover Weekly playlist.
7. Sunscreen and a Hat!
I've been trying out more organic sunscreens lately and have found a couple of brands I love. I also 100% have to have a hat with me. My skin is super fair and will burn to a crisp if I'm not careful. I can't remember the last time I tried to tan under the sun… I use sunless tanner all the time and always keep my skin protected. I packed more hats than swimsuits with me to our trip last week but these are some of my favorites: this navy floppy hat, this packable one, and this one. So many good ones to choose from these days though!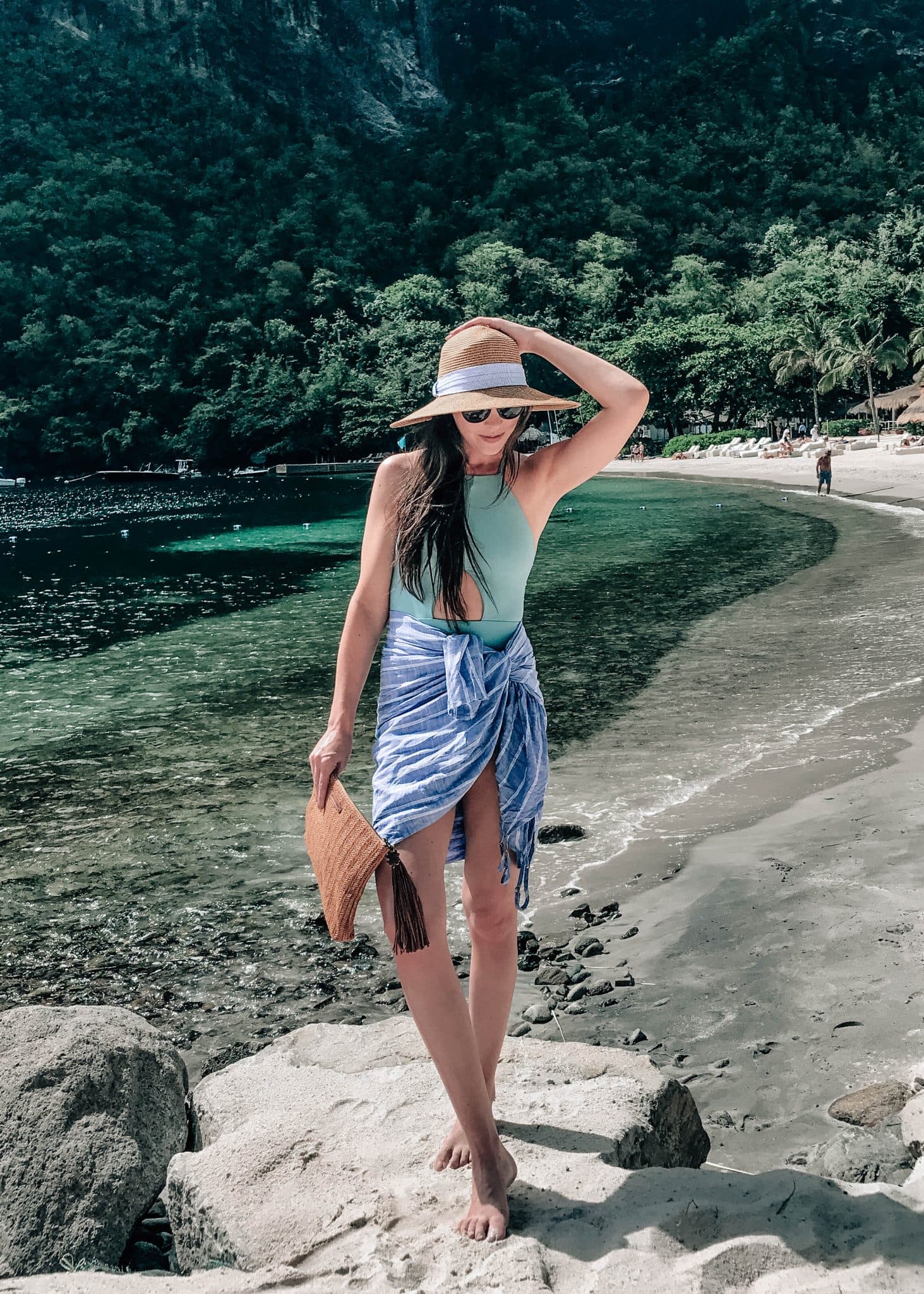 Well, that's about it. Let me know if I missed anything or if you have any good book suggestions… I'm always trying to master the art of beach trips.

Thanks for reading!
XO, Shelby