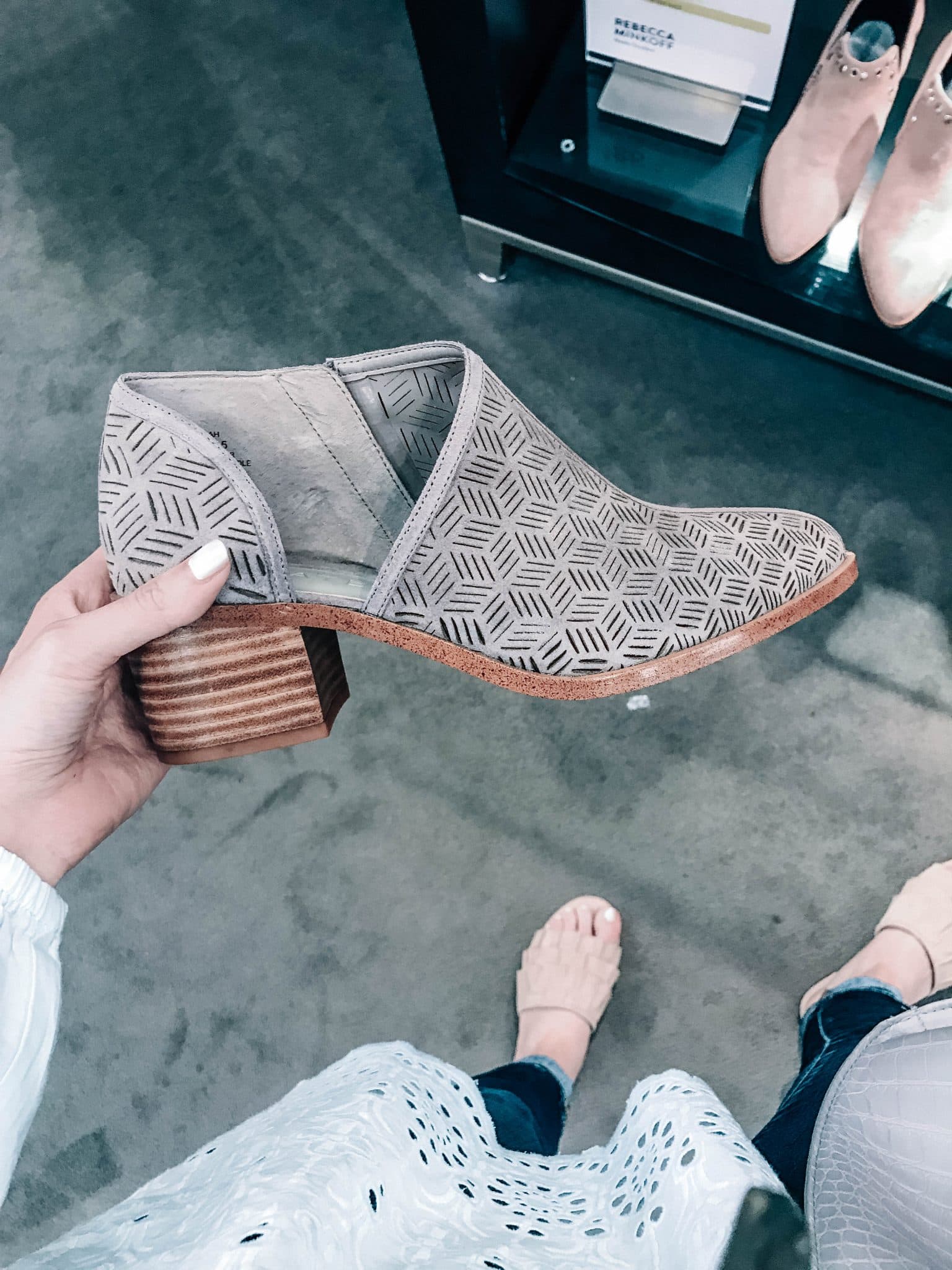 The famous Nordstrom Anniversary Sale is open (early access only for cardholders) today and it's full of all sorts of brand new marked-down fall goodies: cardigans, booties, boots, jeans, and it even includes some summer items as well. Personally, it is my favorite sale and least favorite sale all at the same time. There are few other sales (that I know of) where brand new fall items are marked down in the middle of summer. I love the idea behind this sale and I've found some GREAT deals on pieces that I will continue to wear throughout the months, even years, to come. However, this sale can also be quite overwhelming. Overwhelming with all of the items included, overwhelming with all of the blog posts and product collages, it is just simply a lot, especially for bloggers but also for readers as it can definitely become an over-discussed topic on all social media. You'll see a lot of the same pieces on every blog you search but I encourage you to think about items that people aren't posting over and over again. For example, if you're in need of a new bra, some quality black tights for fall dresses, or even a pair of Spanx, now is the best time to get quality items like this. I know I'll definitely be purchasing a new strapless bra, couple pairs of Spanx, and a new high-quality sports bra!
During my lunch break yesterday, I drove over to Nordstrom to get a peek at the sale. I've also had the chance to look at every single page of the sale online so I've become very familiar with my "wish list" and top items that I have my eye on. This year, I'm sticking to basics. I might get a neutral pair of booties, a couple of every-day cardigans I can wear at work, a couple of beauty items (like this eye mask, pillow-case, and hair product trio), and some lounge-wear I can wear on the weekends. We're working on saving for a house though so I'm not going to go crazy!
If you're not a cardholder, you'll be able to shop the sale prices starting next Friday! Don't worry, they tend to re-stock around that time too. So, if you're in the mood to do some shopping, take a moment to breathe, think about what your closet is lacking, and scroll through some of my top picks. Oh, and I hope you thoroughly enjoy these low quality pics from my lunch break! I tried to snap a pic of my favorite shoes and had limited time!
xo, Shelby