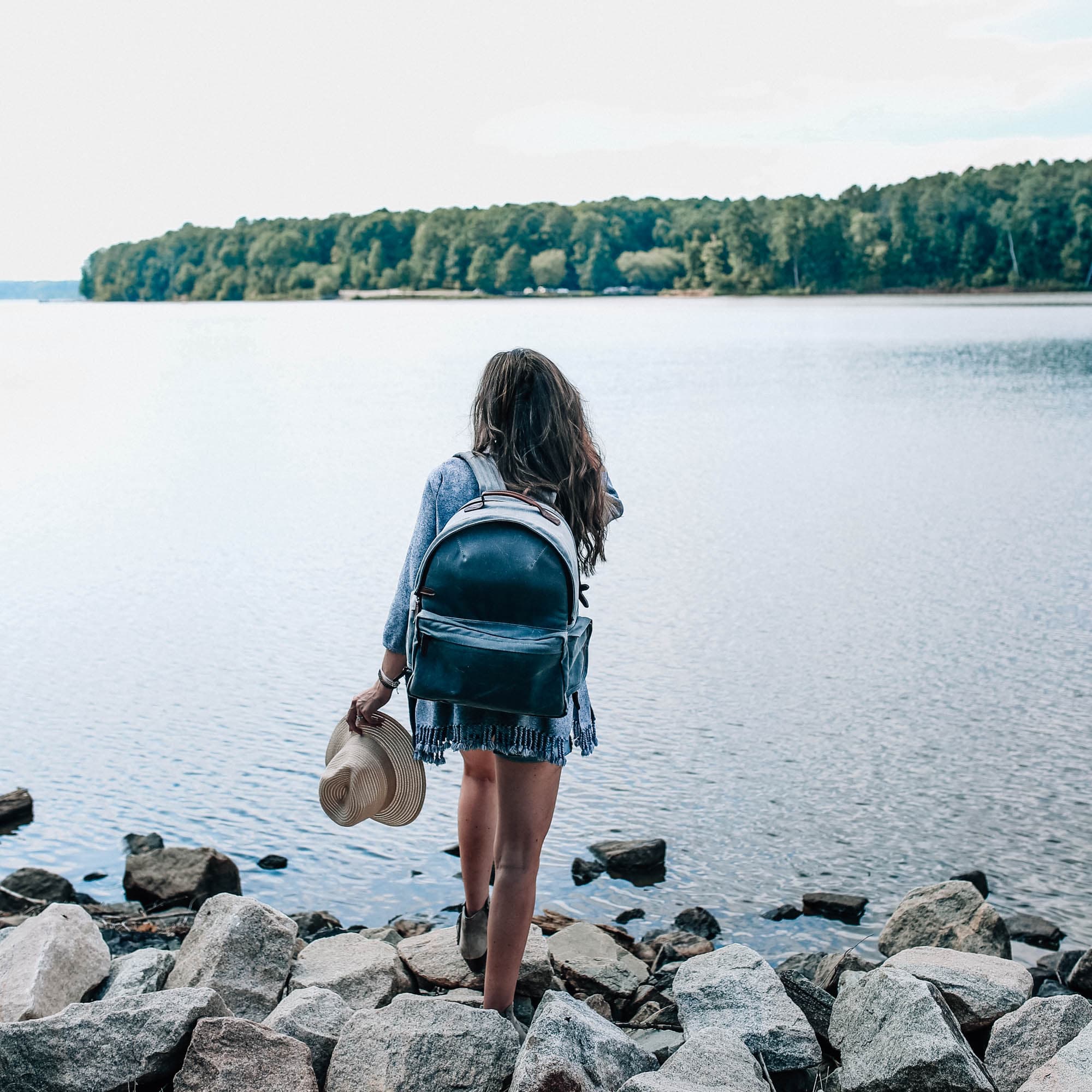 Some of the most common types of questions I get on social media are "How do you start a blog?" (which would result in me either not knowing where on earth to start or literally writing a novel) and "what type of camera do you have?". I am planning on creating an entire post on how I got started with the blog, and can hopefully answer those of you who have asked. The second question is one that I can answer a lot more quickly, and is what inspired me to put together a list of all of the camera gear TJ and I use for the blog.
If you are just starting out learning about photography and you don't want to spend a LOT of money, I put together a "starter list" of what I used to begin my journey below. It includes more affordable options that will get the job done. When I started my blog, I had just purchased my first DSLR camera on good 'ol Groupon (this one) and remember traveling with it for the first time to Savannah and wanting to take photos of everything. I quickly learned about the 50mm f1.8 lens (only $100) which was definitely necessary for the types of photos I was trying to capture. Over time, we've upgraded to the Canon 6D and have also upgraded our lenses, which I will talk about below!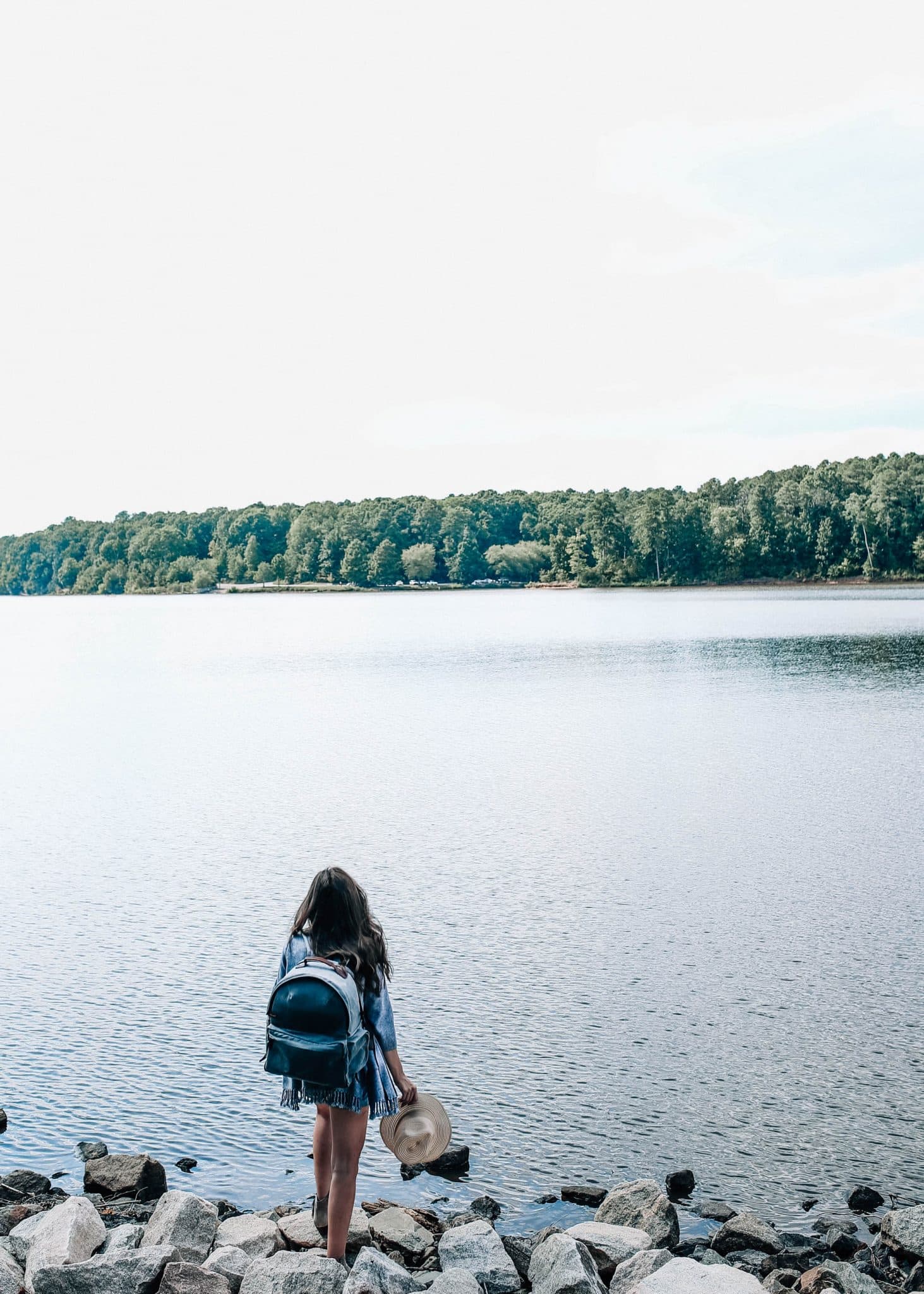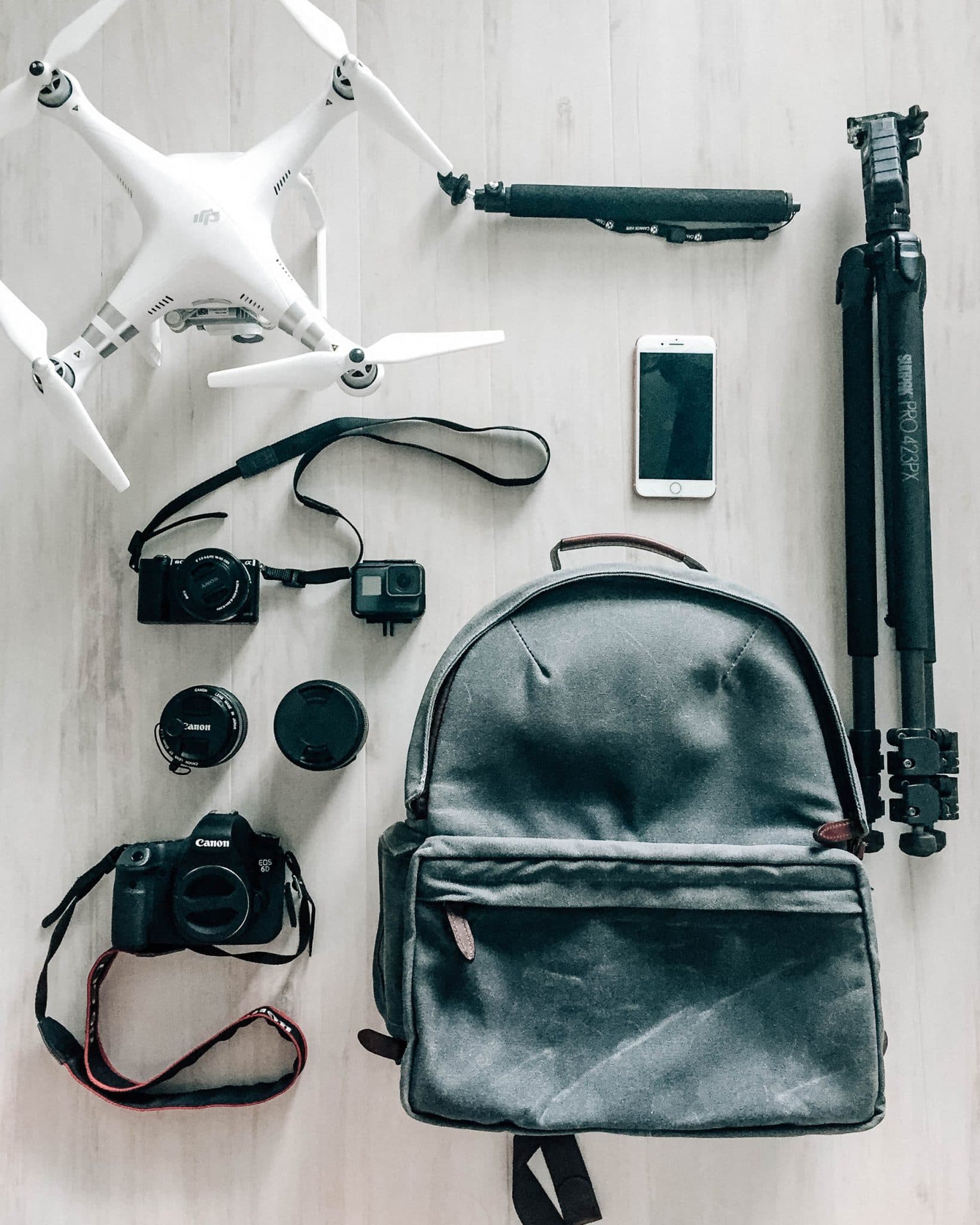 My Camera Gear
Canon 6D || Last year, we upgraded from a Canon Rebel T3i to a used Canon 6D and I immediately noticed the difference. There is definitely a big price jump between the two, but I've been very impressed with all the 6D can do, including Wifi capability. We're now able to use the Canon app on our phone and use it to control the camera when it is on a tripod… it makes it super easy to get photos of a whole group without having bother strangers to take a pic for you.
Canon 50mm f1.4 lens || A guy at a local camera shop told us, "Once you go full frame, you pay full price" and that is true… the lenses are definitely not cheap but there are two in particular that I use over and over again. This was the only lens I used for a long time before we bought a second one (see below) and I consider it a necessity for anyone with a full frame DSLR. It is perfect for taking photos of people, outfits/fashion, pets, detailed shots, and food. It provides that look of a really crisp/clear subject and creamy background (bokeh).
Sigma 35mm f1.4 lens || This is my #1 favorite lens in the whole world. Before we purchased this one, I rented it probably 5-6 times and then realized it would be smart to just ahead and buy since I used it so much. I love this lens because I feel like we can capture more of the background instead of mainly the subject and you don't need to be as far away from the subject to fit everything in the frame. It is great for my indoor/apartment photos!
Sony A5000 Mirrorless Camera || I love the size and convenience of this camera when I'm traveling and want to get video footage of a trip. I'm not a huge "vlogger" but this one is perfect for that because of the screen that flips up. The quality is great and I especially love using the 35mm 1.8 lens.
DJI Phantom 3 Advanced || I'd probably crash this if I tried to fly it but TJ will always get a few drone shots if we're traveling somewhere because it just adds SO much to a video that you couldn't really get unless you were in a helicopter or something. The quality is pretty impressive. You can see some of the shots we got with it in this video.

iPhone 7s Plus ||

I honestly use my phone for a lot of my photos and have noticed that phone photos sometimes resonate with people more than those that come from a DSLR camera. If you are starting out with any sort of hobby that requires photography, never underestimate the iPhone camera!

Tripod || We've gone through a lot of really cheap and flimsy tripods but we found one that we LOVE that is only around $50. It is the Sunpak Pro 423px and I'd highly recommend it if you're looking for a good tripod that won't break the bank. It also fits perfectly into a suitcase!
ONA Backpack || I love this brand of camera bags for so many reasons: 1) they are such high quality and are made to last 2) they have SO many options to choose from depending on your specific needs and what size you're looking for including backpacks, messenger bags, shoulder bags, rolling bags, and more. I had been eyeing their grey backpacks for the longest time and finally decided I'd get my money's worth out of it. It fits so many things inside and I know my cameras and lenses will be safe and secure it in!
GoPro Hero 5 || This one is a must-have if you're traveling to anywhere near water or snow. I love how you can talk to it and say "GoPro, take photo" or "GoPro, stop video" and it will listen to you! The picture quality is also super impressive for such a tiny camera.
Not Pictured:
Fujifilm

Instax Mini ||

I try to remember this one whenever I can. It's just really fun having tangible photos of something fun since people rarely print photos nowadays. We had these at our wedding and they were so much fun!

Sony 35mm Lens || I actually don't own this one (yet) but I am always sure to rent it whenever I plan on making a video for something. This is my favorite lens to use with the Sony A5000 whenever I'm not using the kit lens (16-55mm). It basically does what my 35mm lens for the Canon does but without all of the bulk. If you watch this video, we're using it when we're at the fire pit roasting marshmallows and at dinner. It gives a nice sharp picture with a creamy background and it is so lightweight!
GoPro Karma Grip

||

I also don't own this one, only rented, but I love it SO much that it'll probably be on my Christmas list this year. It makes the GoPro footage perfectly stabilized and smooth. We used it in St. Lucia for the first time and I couldn't believe how stabilized everything was!
Starter Recommendations
Canon Rebel T6 (my version was discontinued) || this camera can be found under $400 and, with the right lens, will get you really great images!
Canon 50mm f.1.8 || Whether you have a Canon or Nikon DSLR, the 50mm f1.8 lens is a must-have. It can be found for just $100 and will get you that creamy background/focused subject (or vice versa!) look easily.
An iPhone (with the camera in great condition)
I'd suggest these 3 above for anyone who might be just getting started with any photography related hobby. They are way less costly than most and have my stamp of approval.
I hope this is helpful! Let me know if you have any questions in the comments below or on IG and I will be happy to answer them. Thanks for reading!
xo, Shelby