It's about that time to get some holiday shopping done! I usually get most of my shopping done from the comfort of my home on Black Friday and Cyber Monday so I'll be sharing some of my best finds from sales going on over the next several weeks. I'm sharing one of the first sales today with Shopbop… one of my go-to online retailers for high quality workout gear, shoes, accessories, and more.
Instead of putting together a list of items I'm eyeing, I figured I would put together a list of my TOP 10 items that I have personally purchased from Shopbop in the past year or two. These are items that have my stamp of approval and ones that I know would make a great gift. Use the code MORE17 to get up to 30% off!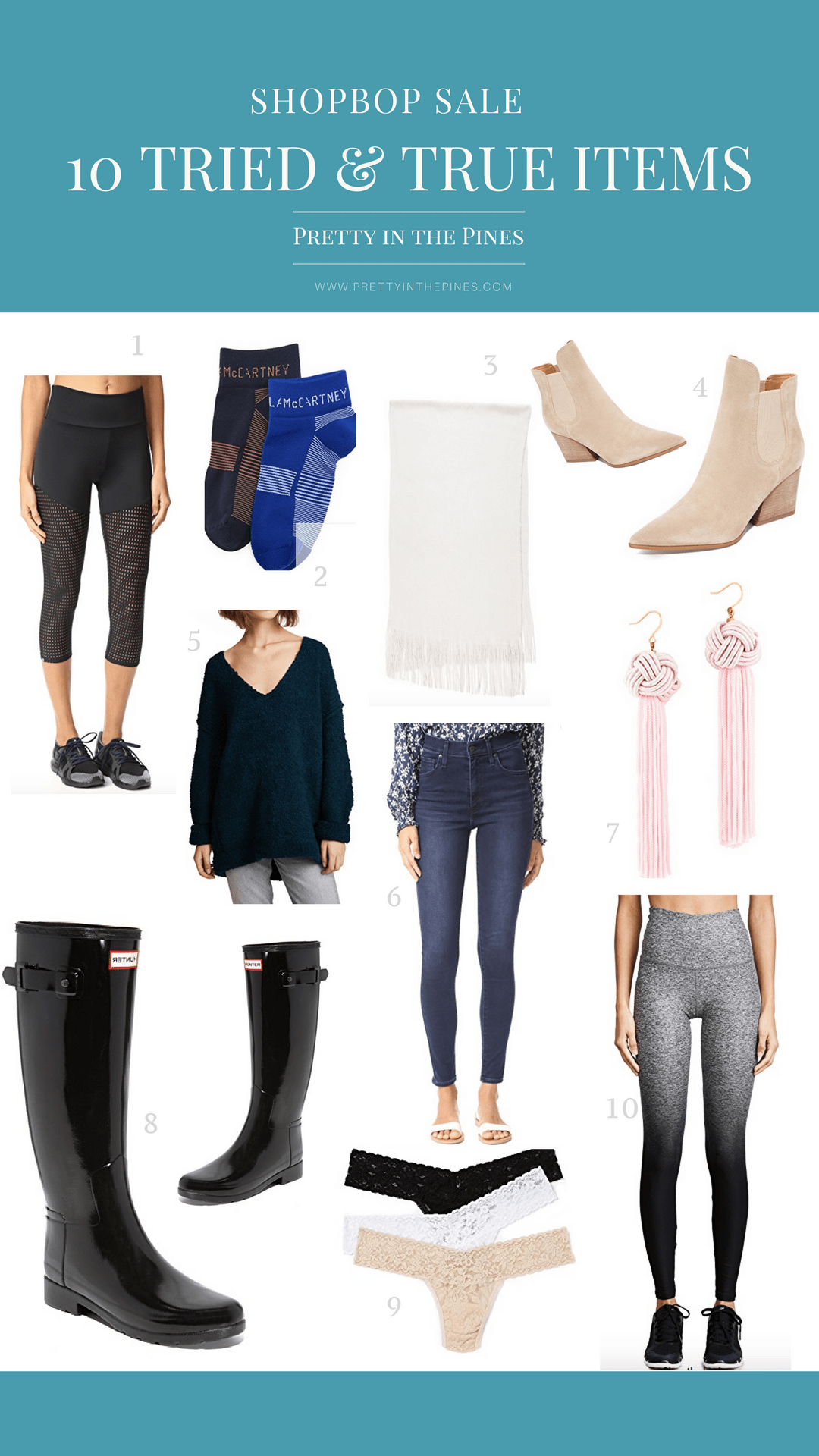 1 | Onzie Leggings
These leggings are 1 of 2 of my favorite workout leggings of. all. time. (the 2nd favorite made this list too!). They are super high-waisted, suck your tummy in making your abs feel strong and healthy, and the mesh material makes them very breathable. I am considering ordering them in the longer version too since they're that good! I promise you will want to wear these every single time you workout!
2 | adidas by Stella McCartney Socks
Another activewear favorite of mine are these socks. The material is so great for sweating and they're just so comfortable that I even wear them when I'm not working out. I ordered two bags since they only come with two pairs but they are worth every penny!
This scarf was trendy back in 2016 and it's back again this year. I love this light grey color it comes in because it matches almost everything in my closet but this would also make a great gift for a mom, sister, or friend! It's really one of those "can't go wrong" gifts that will definitely get a lot of use.
4 | Kendall + Kylie 'Finley' Booties
I've mentioned this before on my Instastories but, although I know pretty much know nothing about the Kardashians, some of my favorite booties of all time are part of Kendall + Kylie's collection. I've been wearing these 'Finley' booties for the past couple of months and I can't say enough good things about them. I love the chunky heel and pointy toe combo!
5 | Free People V-Neck Sweater
Another "can't go wrong" gift… this v-neck sweater by Free People! I have the 'dark turquoise' color and it is one of my favorites! It comes in a few different colors (and runs very big!) but it is well worth the money. I like layering mine over top of lightweight flannel shirts for an extra cozy look.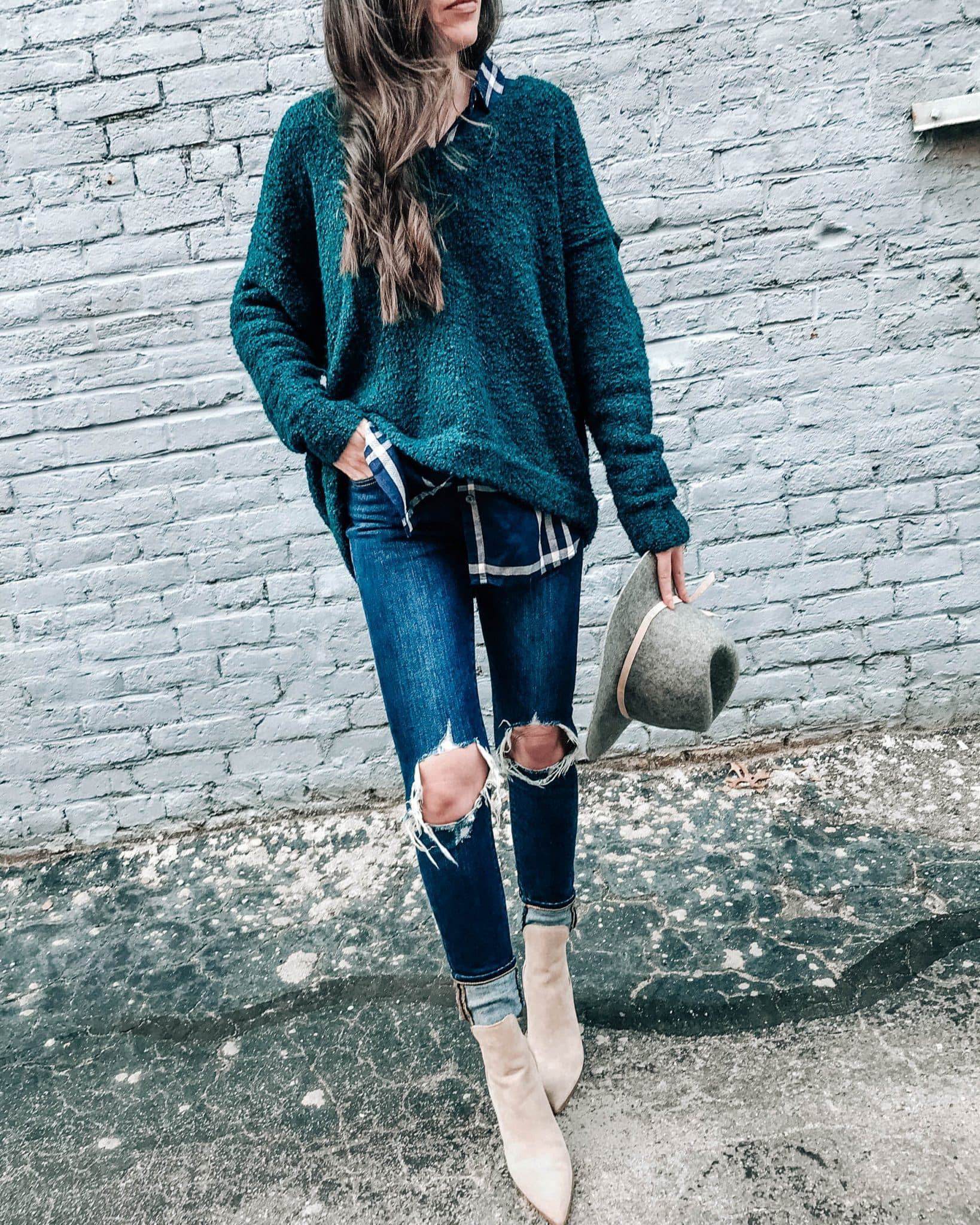 6 | Levi's Mile High Skinny Jeans
These are one of my newer purchases (just got them in last week) but they quickly made their way up to the top of my favorites jeans list… and I mean maybe even the number 1 spot! They are very high waisted (can you tell that I'm not a fan of low-rise pants?), the perfect "dark wash", and are under $100! They run true to size and are the comfiest stretchy material. I was so excited to find out that these come in a couple other colors as well.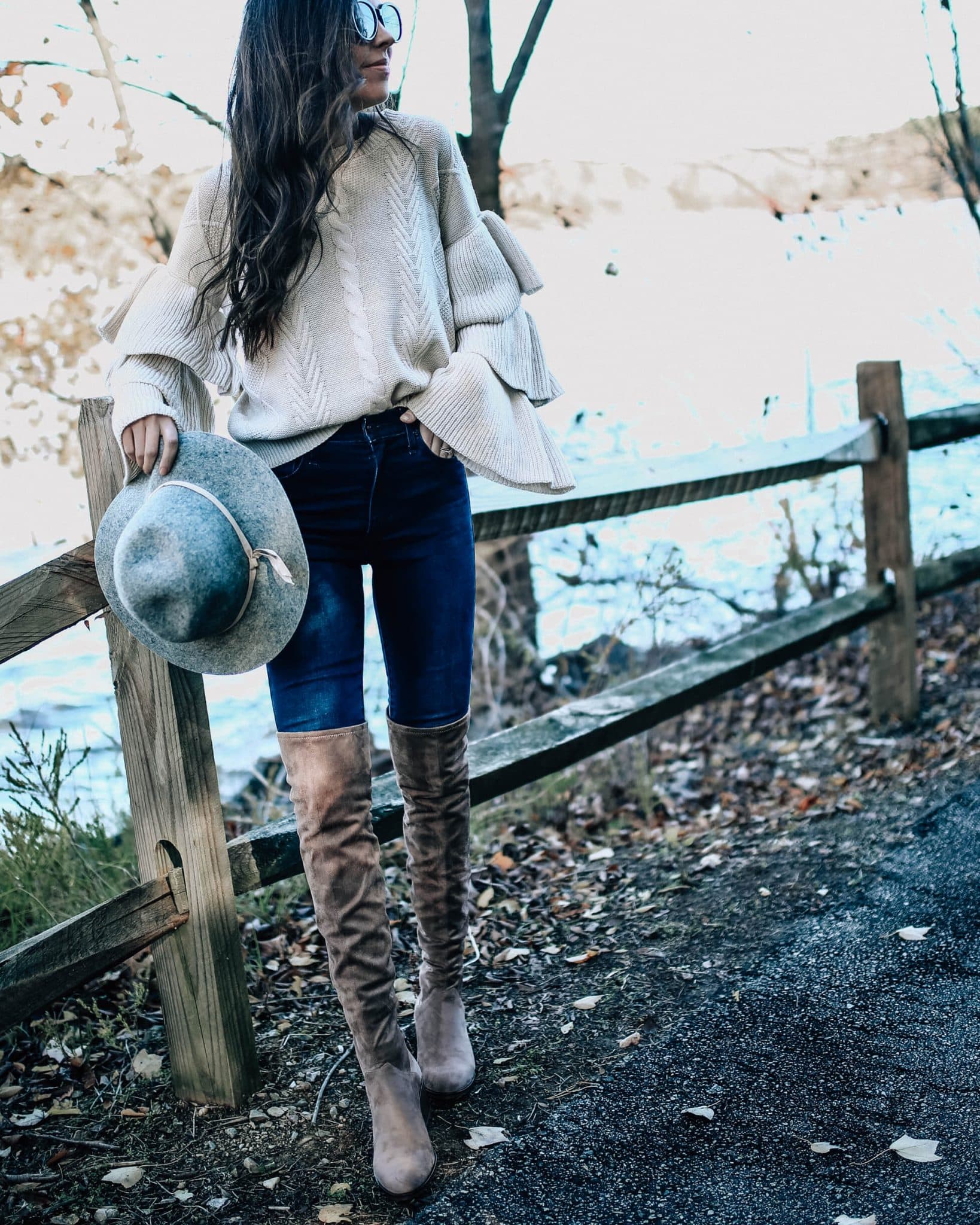 7 | Vanessa Mooney Tassel Earrings
I usually don't wear statement earrings but these are an exception! I love how big and colorful (they come in about 10 colors) these are but the best part is how lightweight they are. I physically can't get through a day with heavy earrings but you can't even feel these and that alone makes them my favorite pair. These would make a perfect gift for someone special too! I have them in white but I am loving the dark green and red options for the holidays!
With winter around the corner, I love knowing that, if it snows (plz let it snow), I will be prepared with my Hunter Boots. I ordered my pair from Shopbop last year and, although I had to try on a couple of pairs to get it right, I finally settled on the 'Refined' style which is a little more narrow-fitting than the original style.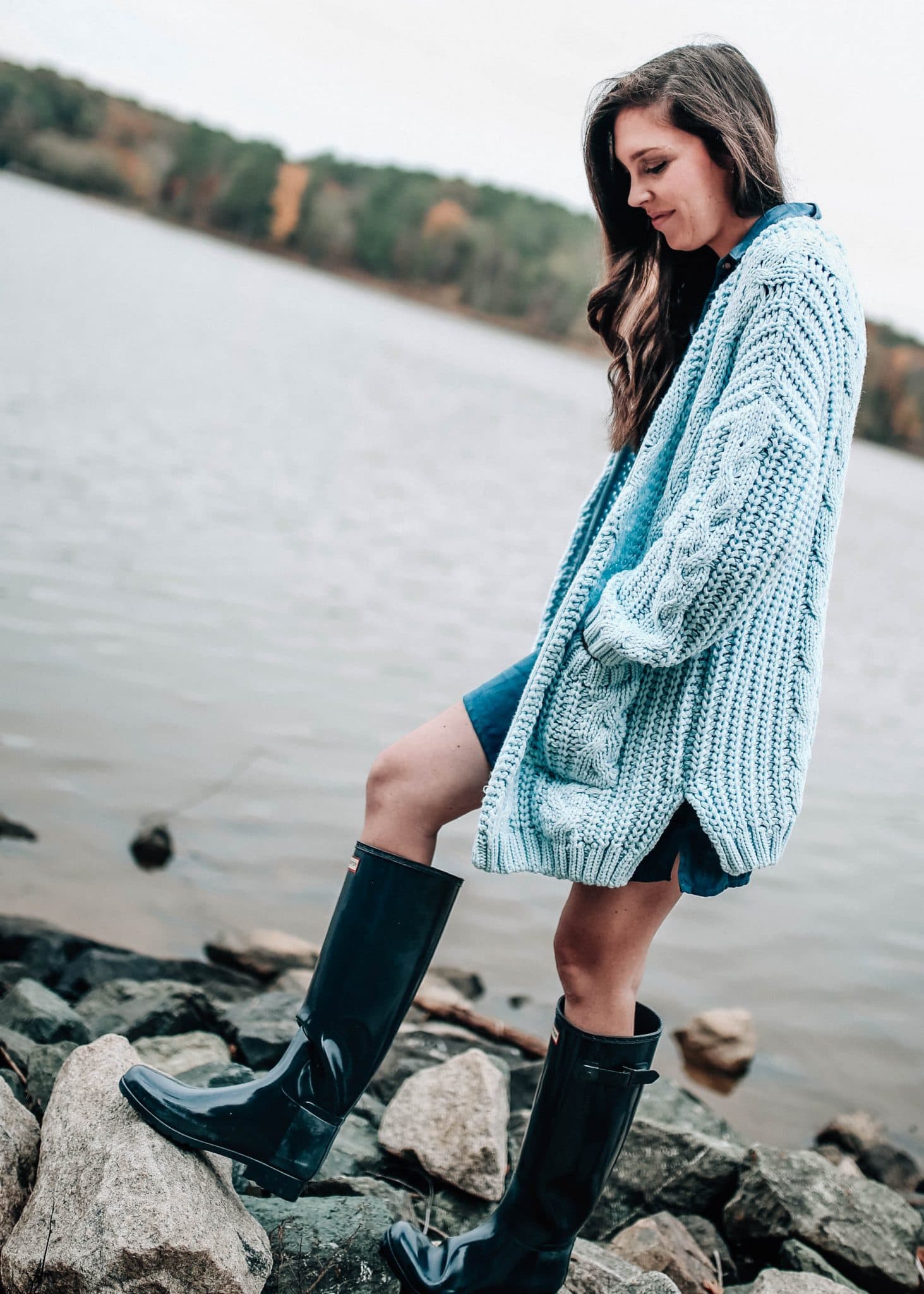 My favorite underwear brand, by far. These are definitely pricier than your average pair of underwear but they are worth it. So comfortable and very high quality.
10 | Beyond Yoga Leggings
These are up against item #1 on this list. I've decided that I love these for colder weather and the Onzie Mesh Leggings for warmer weather. Either way, you can't go wrong with Beyond Yoga when it comes to leggings. I actually slept in these one night because I wanted to make it to an early morning workout and I slept great in them… not that sleeping in leggings is normal but there's a quick tip for getting out of the bed to workout!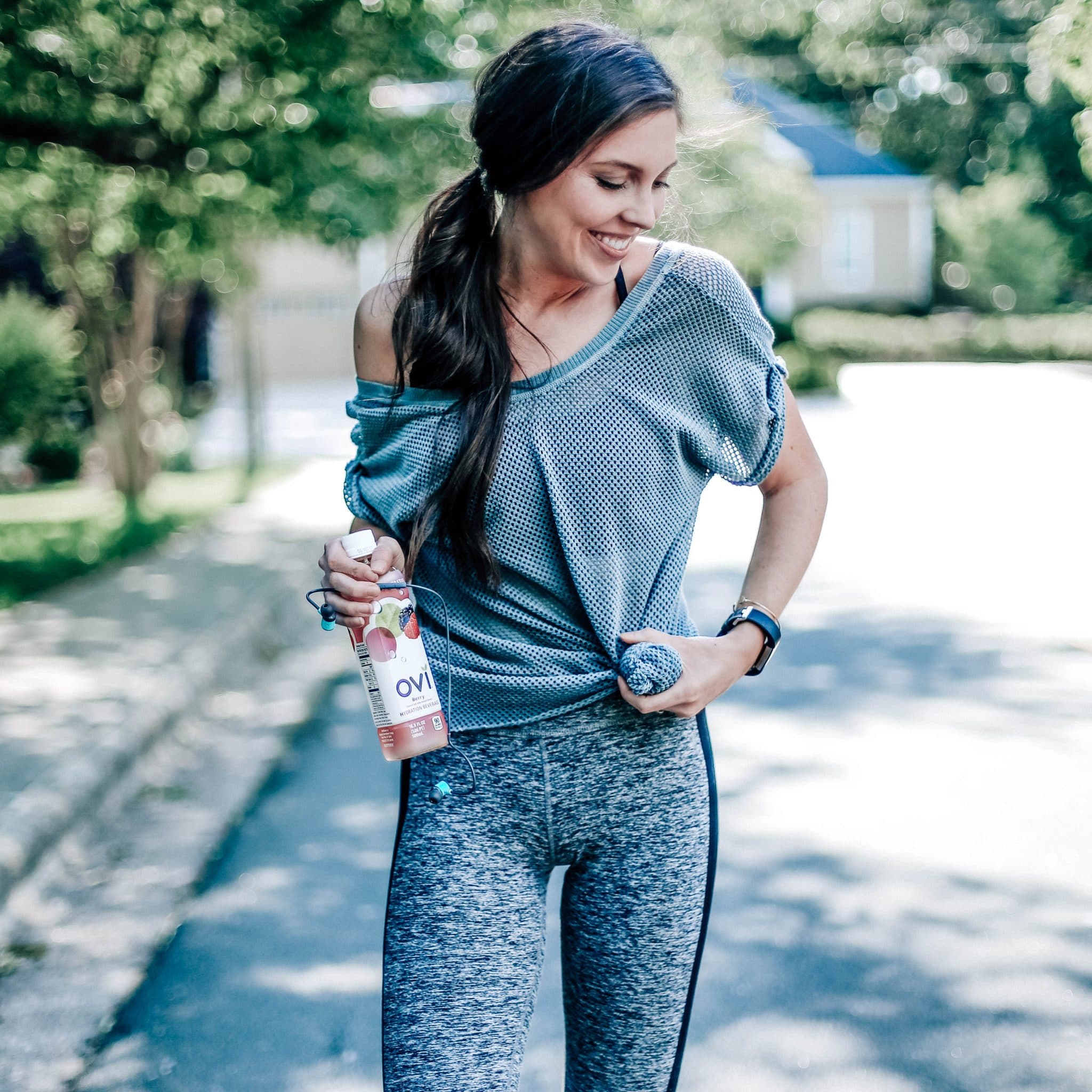 That's my list! Hope that was interesting to read and at least a little helpful for helping you brainstorm some gift ideas for family, friends, or even yourself.

Be sure to stop by tomorrow for some more shopping!

xo, Shelby