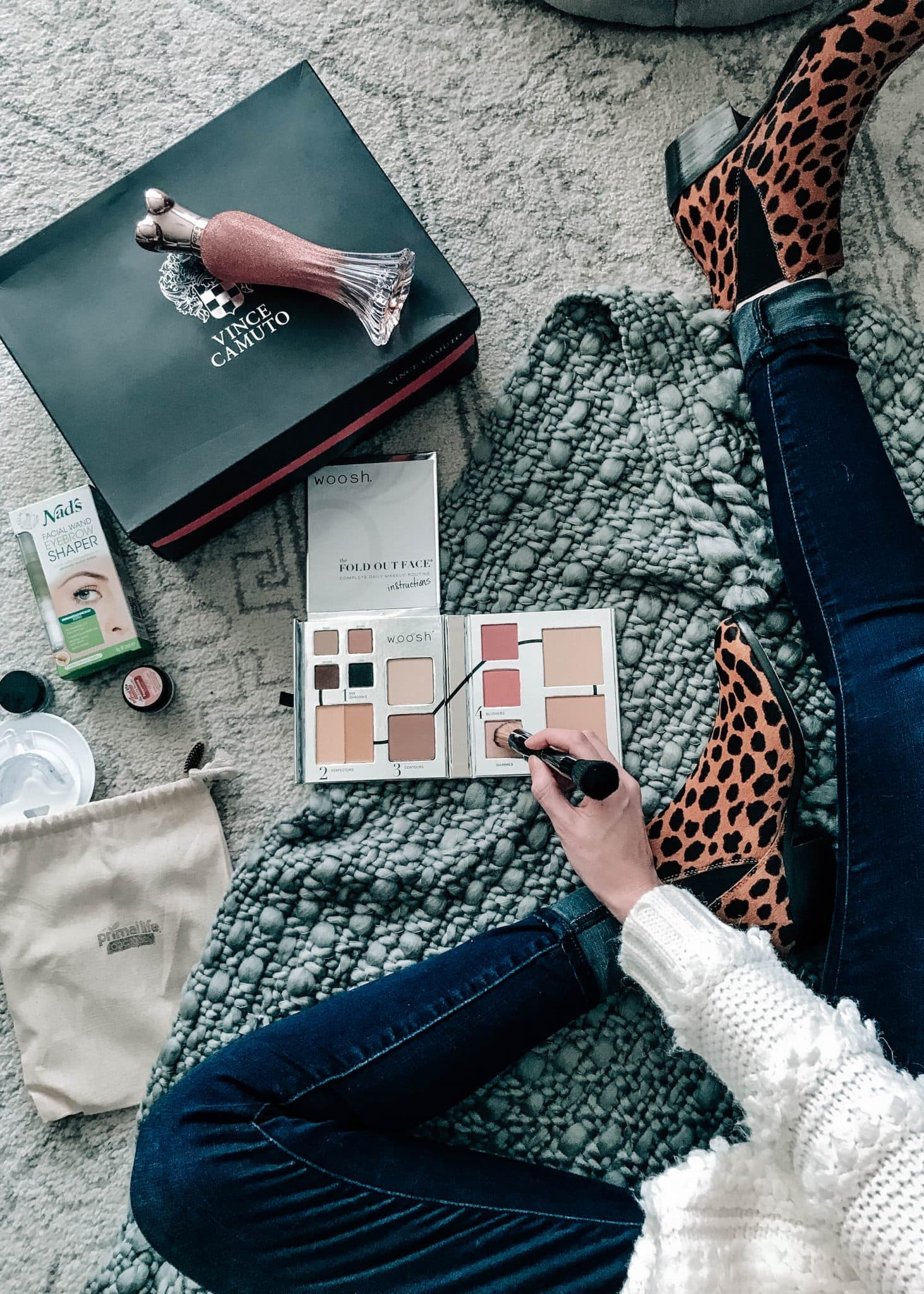 One of the perks of this blog is the opportunity to test out new products and then share the ones that I absolutely love with you all. My friends at Babbleboxx sent out a fun party pack full of a few beauty products and a pair of shoes that I just couldn't wait to share with you! All of these items would be perfect for helping you get holiday party ready so it's really perfect timing as we approach the busiest season of the year! Scroll down for details on each one and what I loved most about them!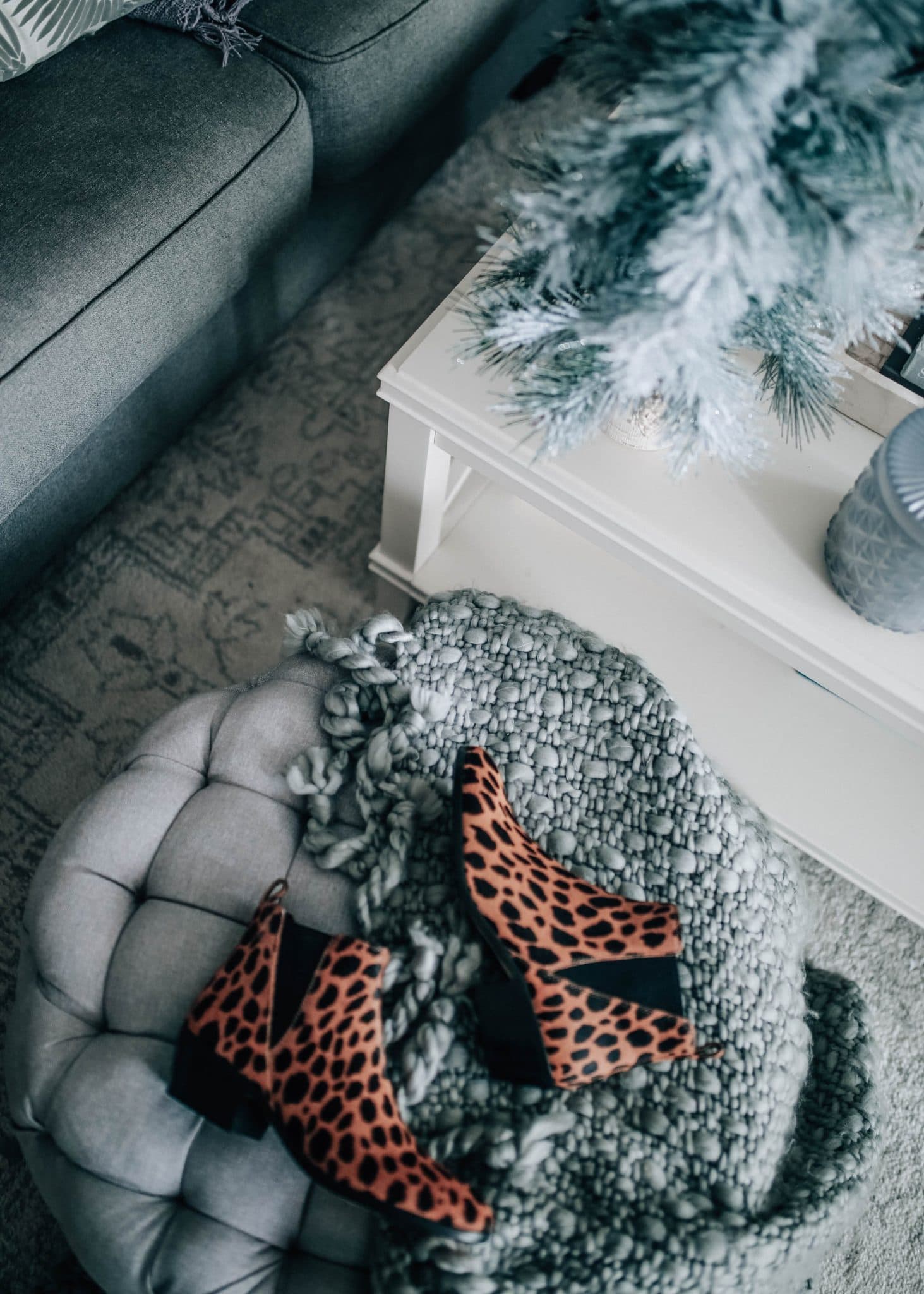 Vince Camuto Chelsea Boot || If I had to list my top three favorite shoe brands, Vince Camuto would definitely be up there. I remember my first pair of Vince Camuto shoes… I needed some nude pumps to go well with my graduation dress and was amazed by how comfortable they were. I was so excited to find a pair of leopard print booties inside of this party-themed Babbleboxx. These days, leopard is definitely considered a neutral and I love how these booties are not only great quality but they go well with so many fall/winter outfits! The height is perfect (1.75" heel), plus, they make a fun statement and are the perfect shoe to wear to a casual holiday party! The first time I wore these, I wore them with my favorite dark wash skinny jeans and an ivory chunky knit sweater to dinner with some of our best friends but they're the type of shoe you can wear anywhere! Incase you didn't know, Vince Camuto not only includes footwear but comprises of dresses, sportswear, handbags, jewelry, swimwear, fragrance, and menswear too.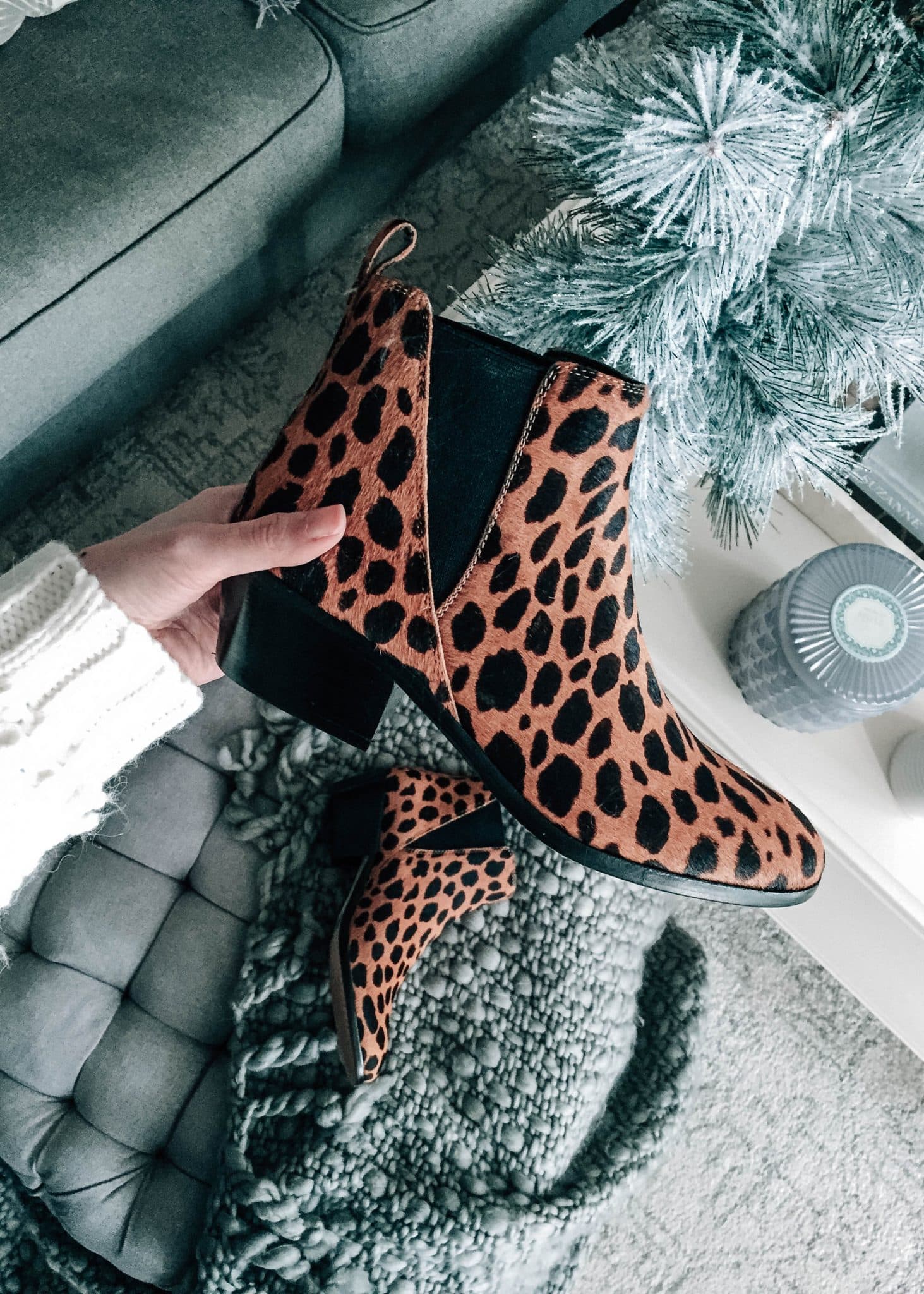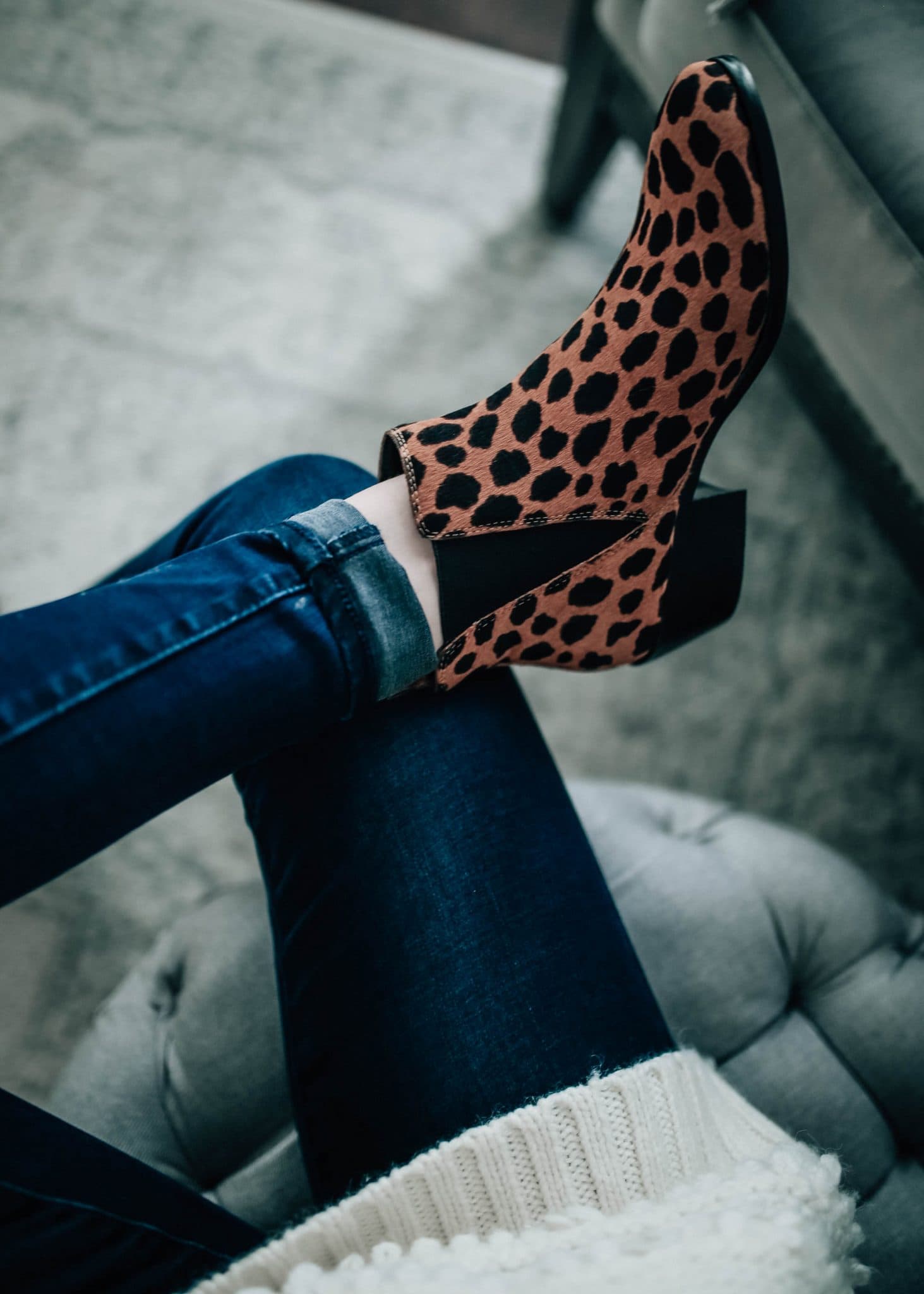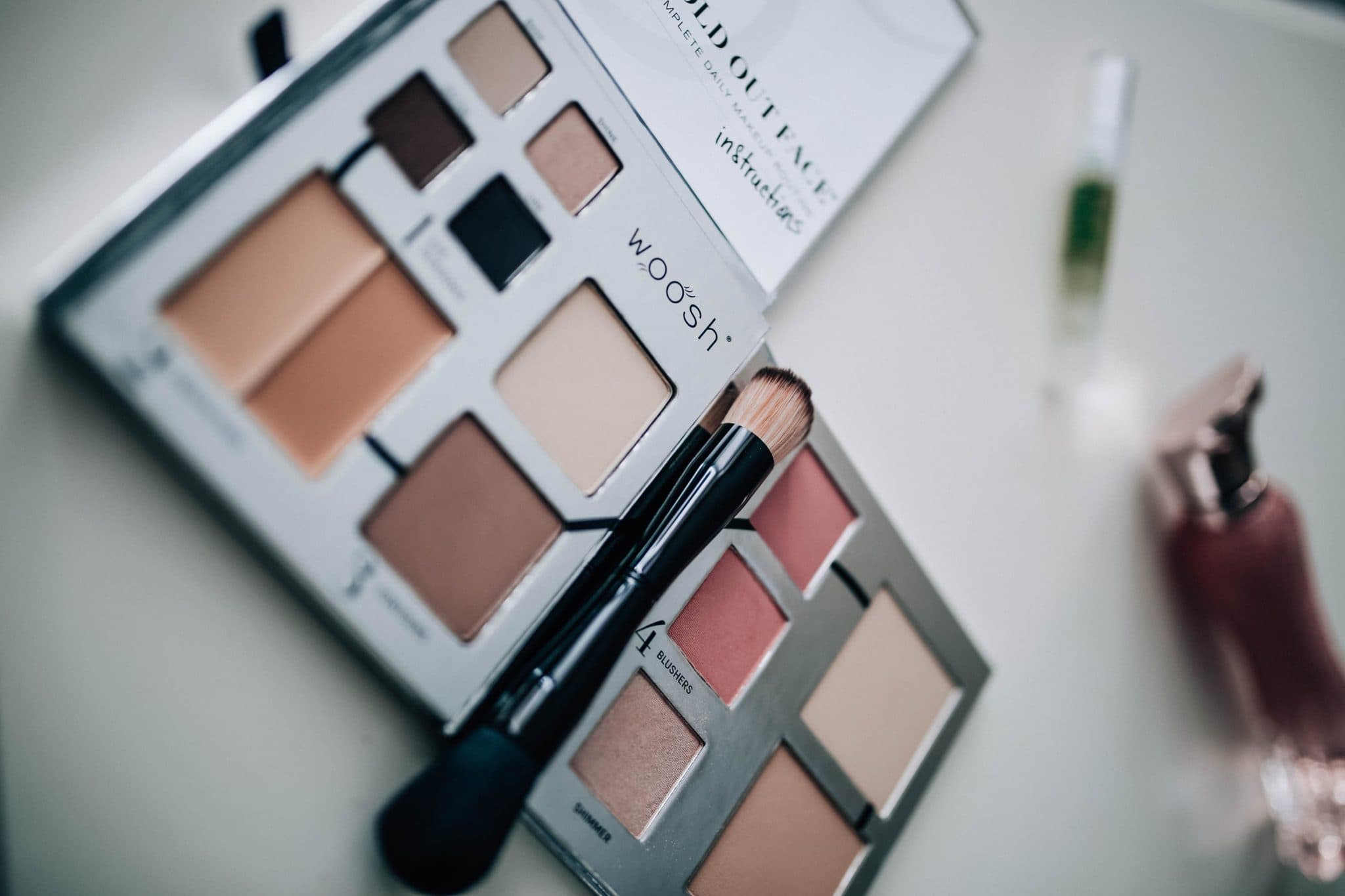 Woosh Beauty: The Fold Out Face || Woosh Beauty is a brand I had not heard a lot about but was pleasantly surprised when I tried out this makeup set. I loved The 'Fold Out Face' palette because it seriously has a huge assortment of beauty necessities in one place… eyeshadow, eyeliner, brow definer, shape shifting contours, concealer, foundation, blushes, and magic airbrushing blenders. It also came with a 4 in 1 secret brush set (my favorite part) which included a contouring, eye, complexion, and blending brush all in one! As I get older, I appreciate simplicity more and I can tell this company puts a lot of effort into making women's lives more simple. Plus, it is a $250 value for only $59 and these products are paraben free, animal cruelty free, and mineral-based. For 15% off, use code: BB15OFF.
ROSE RUSH by Paris Hilton || I'm not always a fragrance person but, around the holidays especially, I think it's fun to add a signature scent to your holiday looks. This Rose Rush fragrance is filled with scents of florals, Rose Petals, Lychee, Papaya, and Amber. I can't wait to wear this one to our holiday work party this Friday evening! Fragrance gift sets are always a fun gift idea too.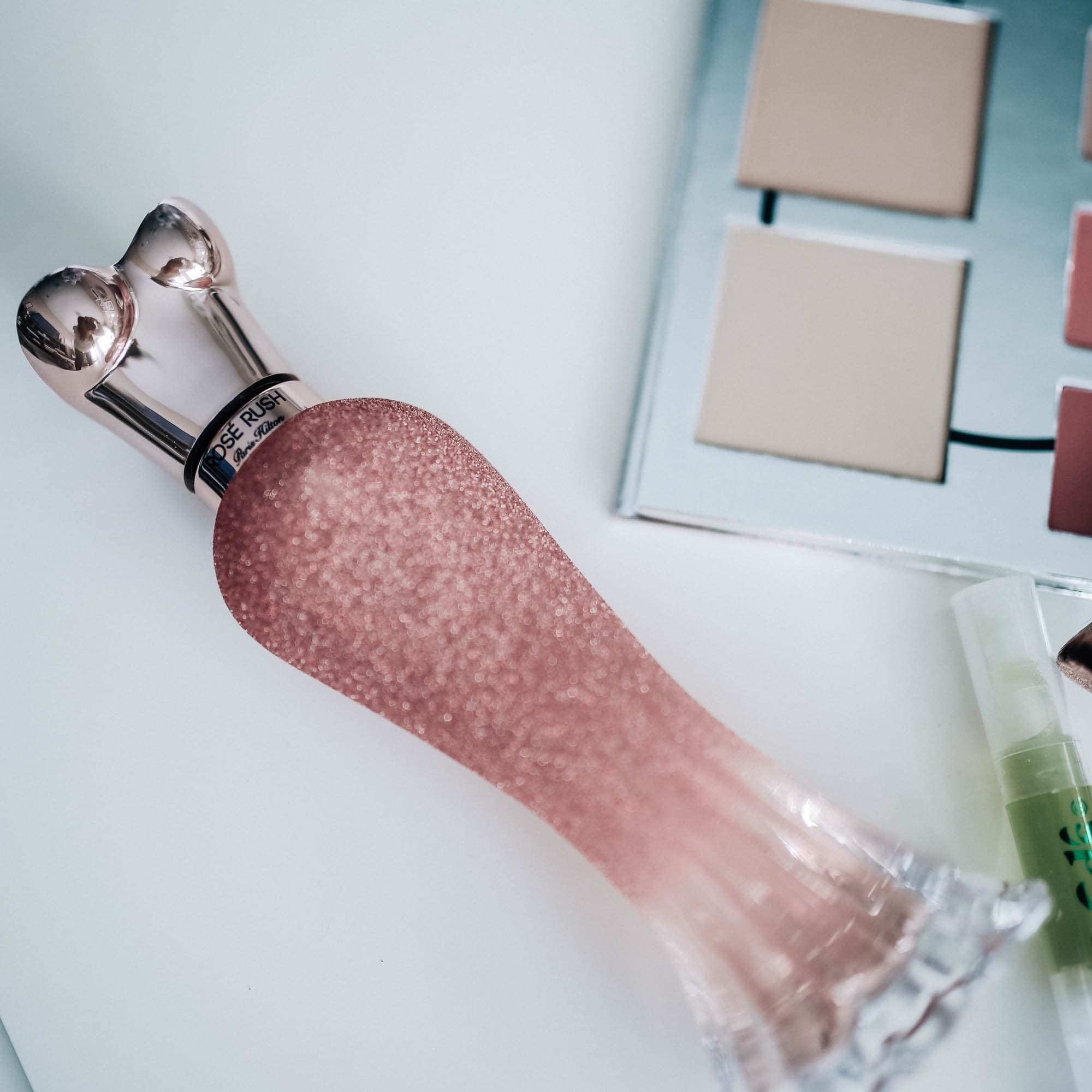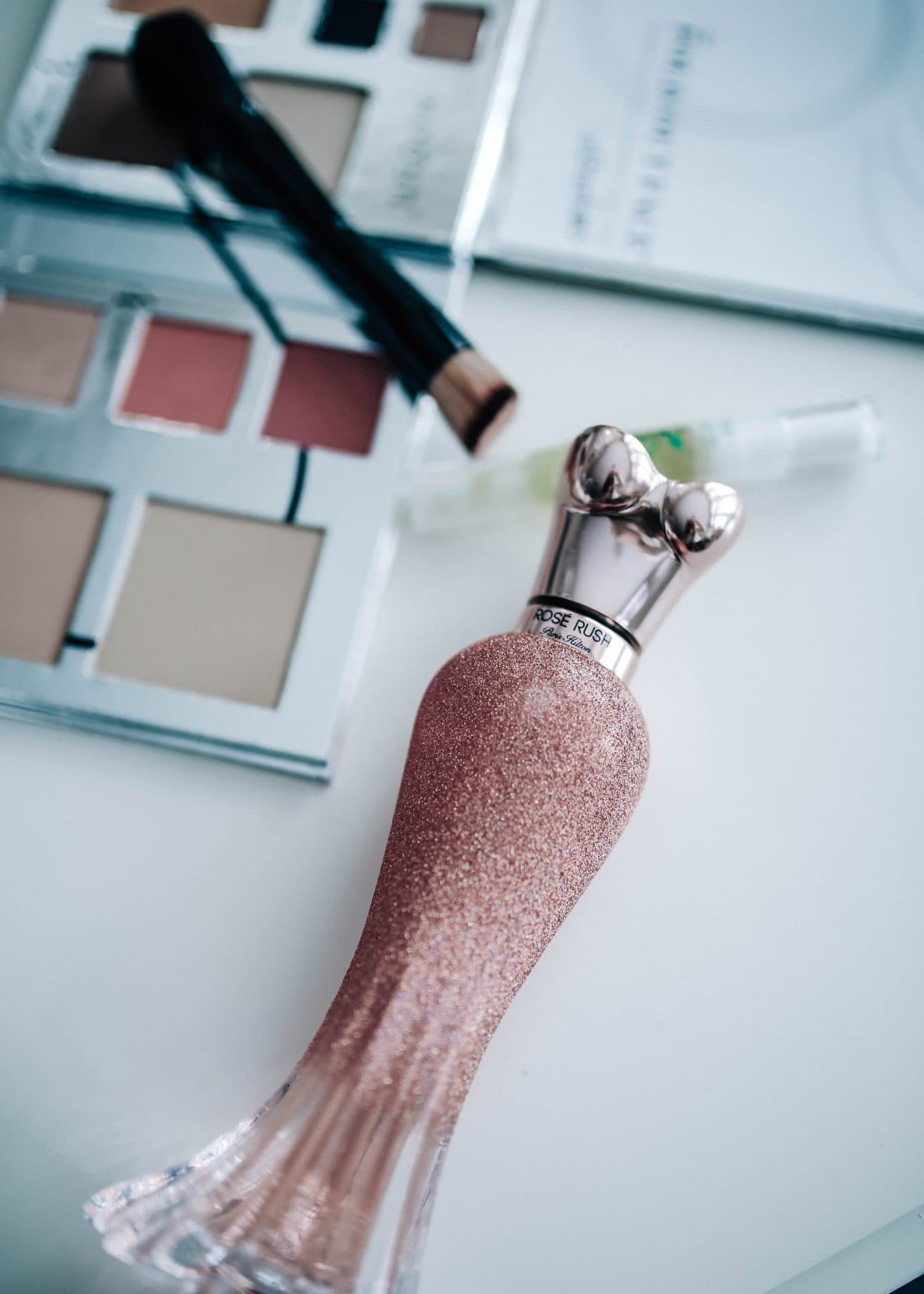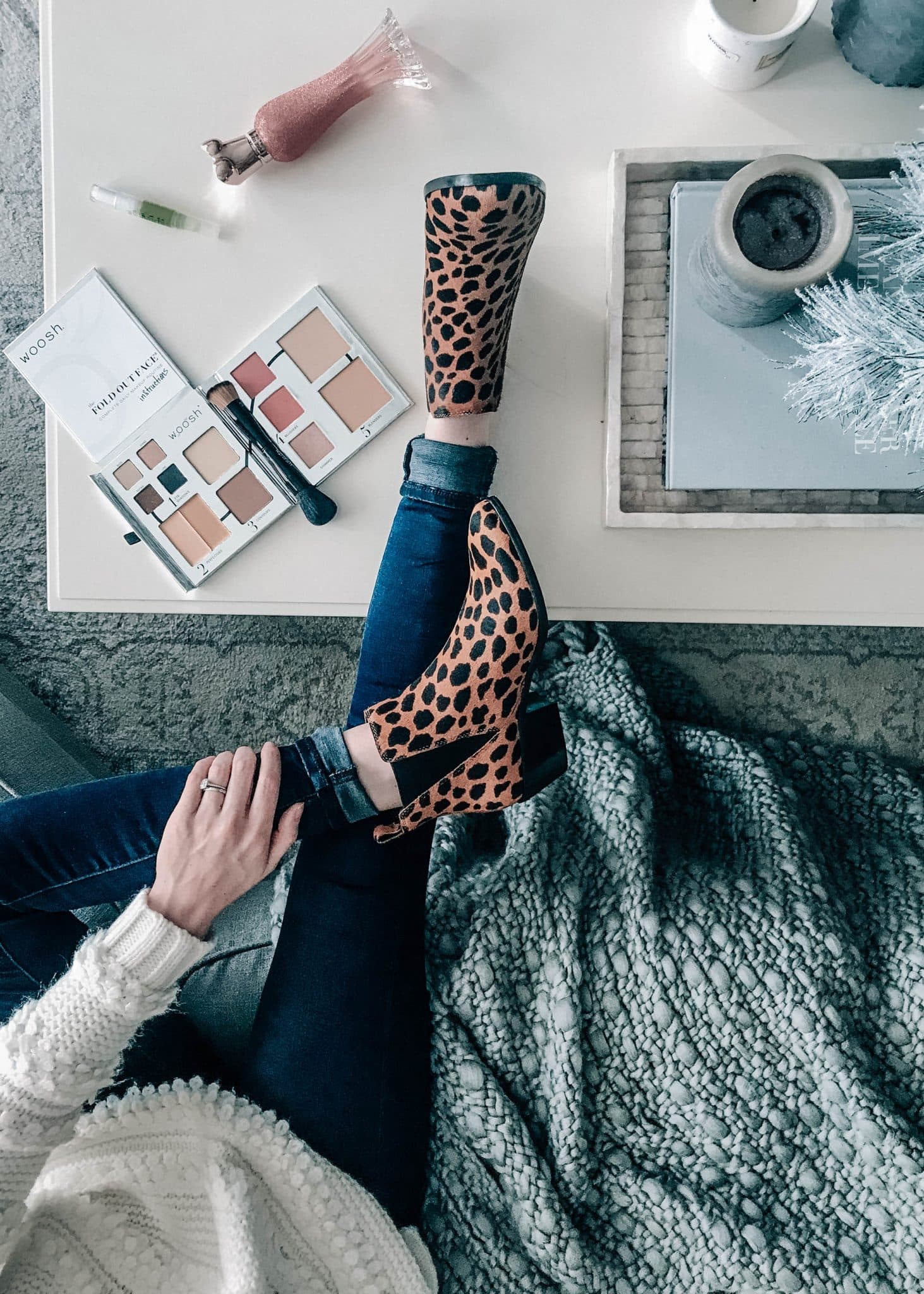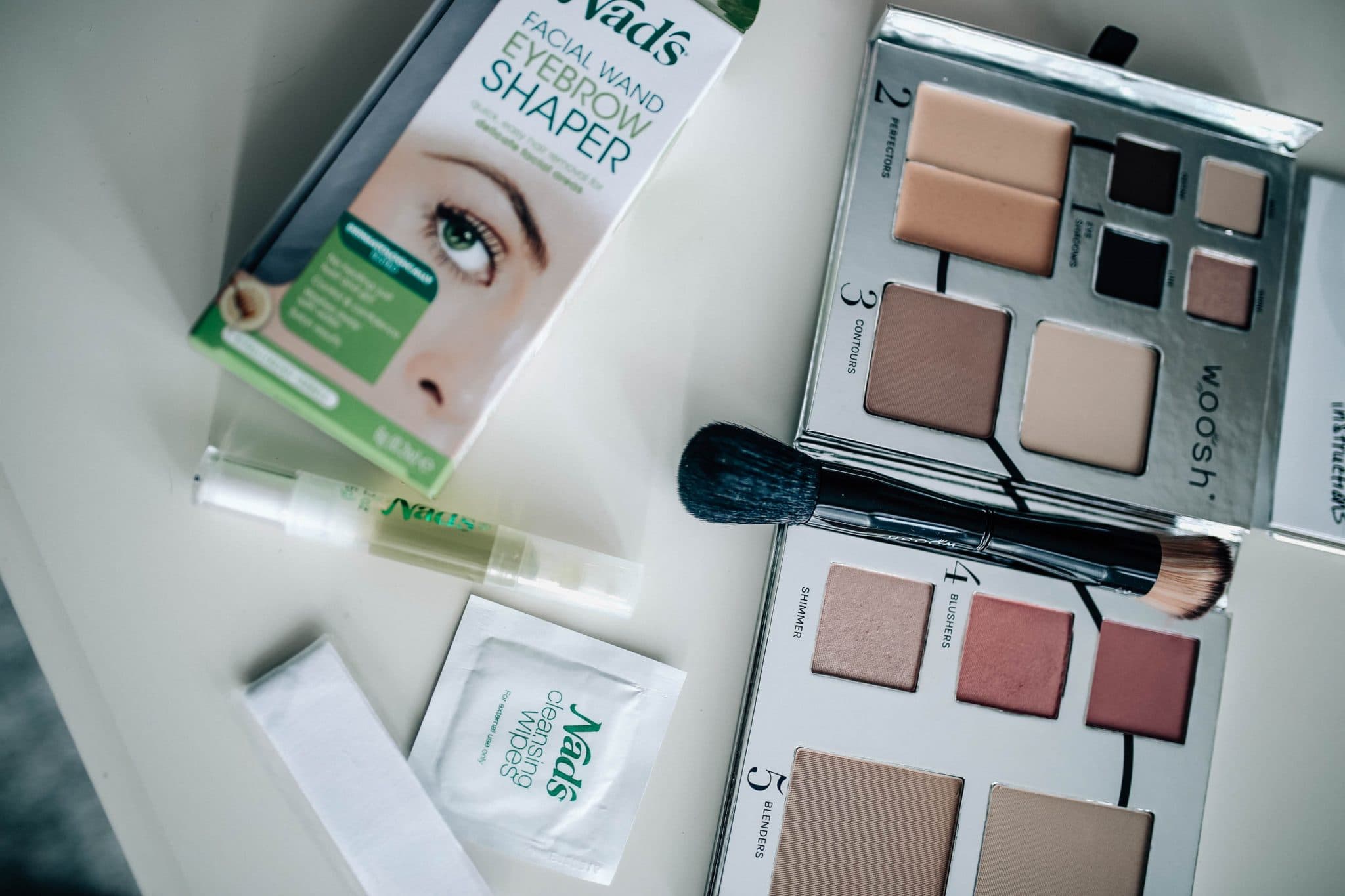 Nad's Facial Wand Eyebrow Shaper || This eyebrow shaper kit by Nad's is the perfect kit to stay on top of your brows for holiday parties and the best part is it is made with a natural non-heat formula that washes away with water. I'm all about quick and easy touch-ups at home, especially during a time of year that is so busy. Before I tried this kit, I was having a hard time trying to fit in an appointment but this totally simplifies my life!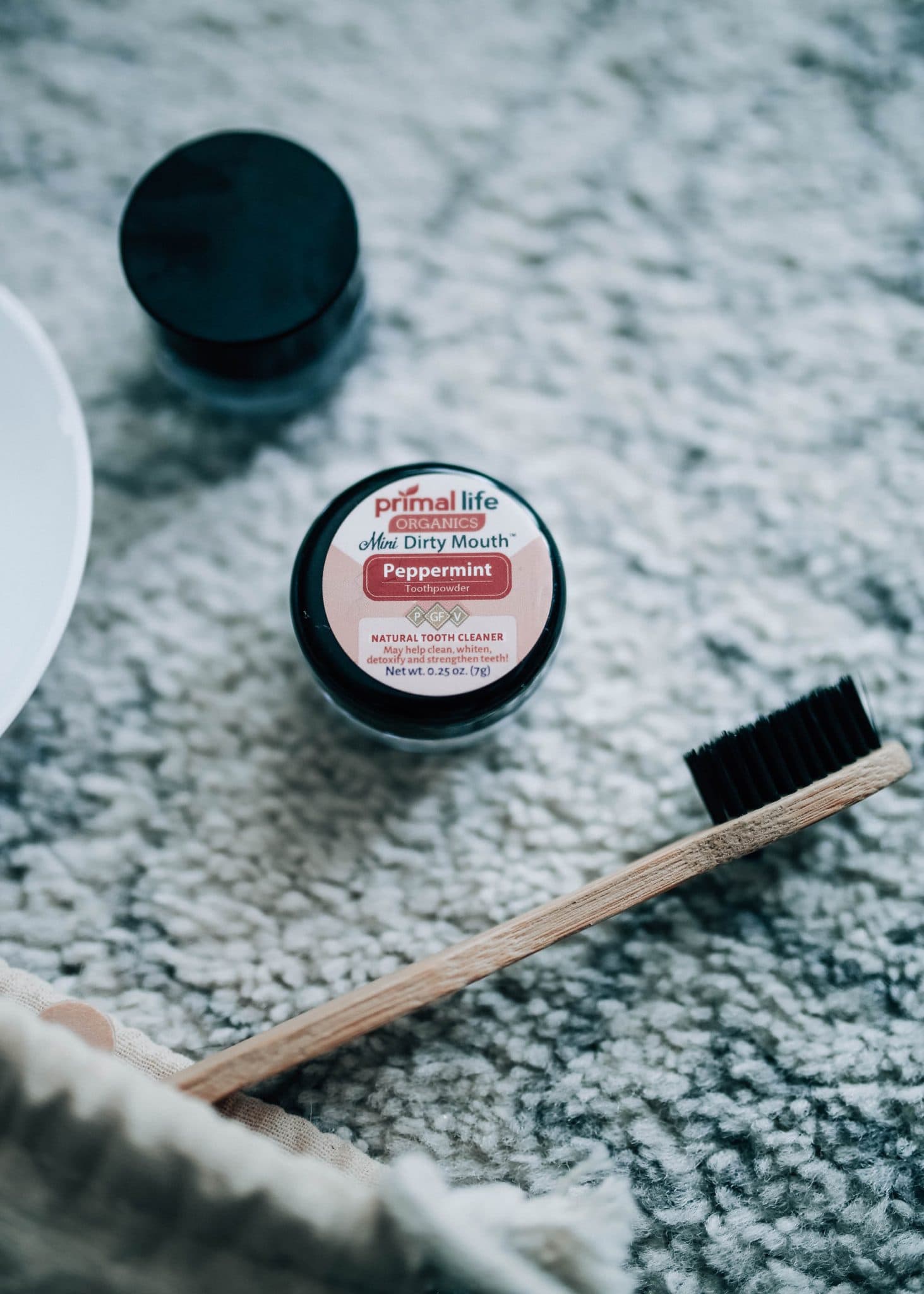 Primal Life Organics: Dental Kit || I was super excited to try out these products. I think one of my goals is to use as many organic and natural products as possible in my home and on my skin so I was happy to learn more about the brand Primal Life Organics. Their dental kit came with a charcoal ion toothbrush, natural tooth cleaning powder, boost whitening paste, and an LED teeth whitening system. I'm actually sending snapchats of my LED light in my mouth to my friend as I type this.
There were a few different items within the dental kit so I'll explain the order in which I used them. I started with brushing my teeth with the charcoal ion toothbrush and cleaning toothpowder. After my teeth were all clean and dried, I applied a tiny bit of the boost whitening paste (don't be alarmed that it is dark grey!) and used LED light (which you simply plug into your phone) for 15 minutes. The whitening paste is made of extra virgin olive oil, 15 essential oils, 3 different clays and charcoal so it was really strange putting something so dark on my teeth but I'm excited to use it consistently. I haven't used this for too long yet so I'll have to fill you all in on the results in a few weeks!

I can already tell you that my teeth have NEVER felt this clean, even after going to the dentist.

For 20% off your order, use the code PLOBOXX17!
Thank you to Babbleboxx for sponsoring this post.