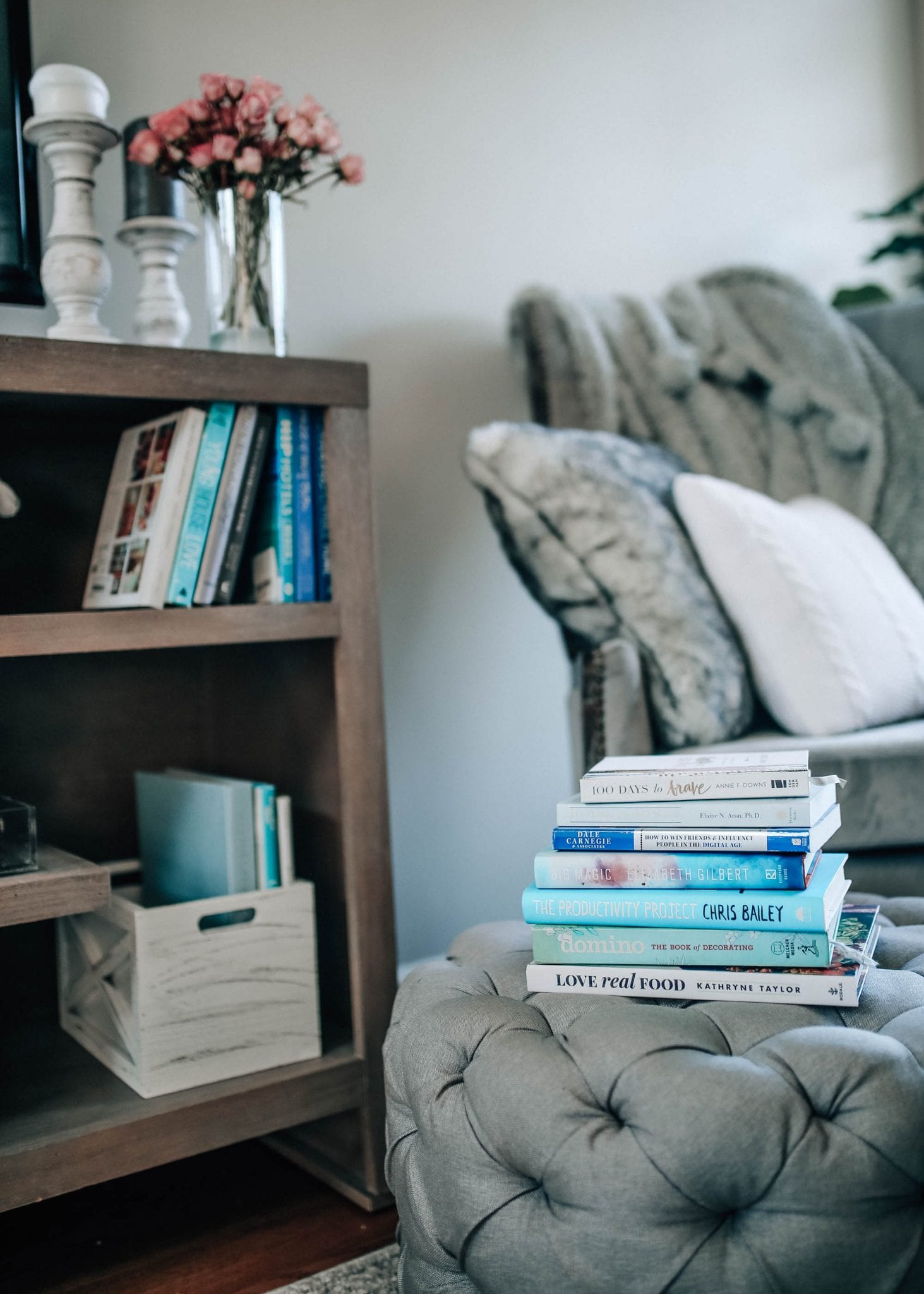 In 2018, I want to read more. I also want to focus more on my overall wellness… in all areas of wellness: emotional, occupational, spiritual, social, environmental, and physical. I thought I'd share my list of books I want to read over the next year incase any of you all are interested in reading more and focusing on wellness too.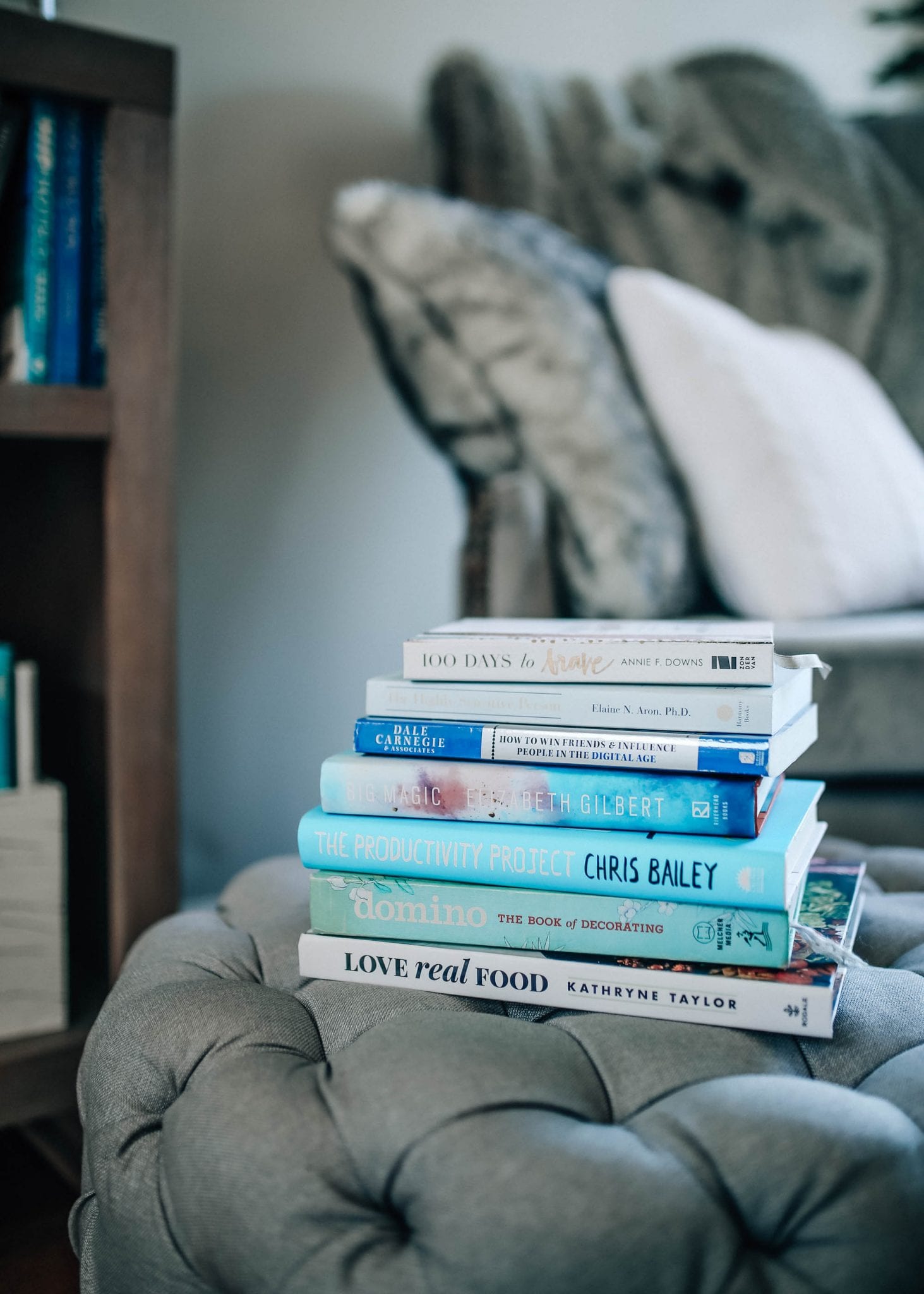 Emotional Wellness
The Highly Sensitive Person || I mentioned this one on my Instagram Stories yesterday. I'm excited to start this one after doing some research into what a "HSP" really is. Are you 'deeply effected by other people's moods and emotions'? I've always thought I was a little more emotional, sensitive, and a think too much-er than a lot of people so it's interesting to find a book that speaks to all of those things!
The Little Book of Hygge || What is Hygge? Honestly, I am not totally sure but I know I've heard about it all year long and I know it has something to do with the Danish philosophy of comfort and togetherness, the feeling of "home" and being with the ones you love most. Sounds like the perfect winter cozy read!
<center>

</center>
Occupational Wellness
The Happiness Equation || This book had hundreds of 5 star reviews too. The author discusses the idea of how you can "have everything" by "wanting nothing" and "doing anything". You'll learn about external goals v. internal goals, the Saturday Morning Test, and learn that true wealth has nothing to do with money (plus a lot more).
The Productivity Project || I bought this book last year and started to read it but life got in the way and I set it down/haven't opened it since. Anyways, this author spent a year working on an experiment studying all about productivity. The experiment was done on himself and he studied everything from getting by on little sleep, cutting out caffeine, only using his smartphone for an hour a day, being isolated for 10 days, and shared the results of them all!
The Art of Saying No || One thing I need to get better at this year is being more assertive with my work and saying no in a polite and understandable yet direct way. This is apparently a great book for "people pleasers" and teaches you how to overcome the habit! This is one of the top ones I want to read next.
You Are A Badass || This book helps you identify bad behaviors that are holding you back from living the life you want to live! It's in the Top 20 of Most Read Books on Amazon and has over 3,000 reviews (almost 5 stars). Who doesn't want to be a badass?
Beautiful Money || This is a '4-Week Total Wealth Makeover' and shows you how to streamline your personal finances and how to budget! It teaches you how to create 'joyful, powerful, and meaningful wealth'.
<center>

</center>
Spiritual Wellness
100 Days to Brave || This book will supposedly give you the confidence and courage to make any big decisions or fears you might be facing. This one is a short devotional read (a page a day) and will help you realize you're braver than you know.
Present Over Perfect || This author teaches you how she learned to live a life full of grace, love, rest, and play rather than settling for busy all of the time. She shares her honest accounts of her own journey after finding her soul and body exhausted and isolated.
Wild and Free || These co-authors will help you shake off any lies of insecurity and "step forward to maximize your God-given voice to sing" finding freedom from cultural captivity that often times holds us back.
Anxious For Nothing || As someone who frequently worries, I'm excited to read this one. The full title is: Anxious For Nothing: Finding Calm in a Chaotic World. Max, the author, shares his journey to true freedom and helps you experience more joy, physical renewal, clarity, and contentment through faith.
<center>

</center>
Social Wellness
The 5 Love Languages || TJ and I read half of this one before we got married in June but we never ended up finishing it. It was really, really good though and I'm excited to get back into reading it. This was a #1 New York Yimes Bestseller for 8 years and has over 12,462 reviews (5 stars). You'll discover your love language as well as your loved one which will help you experience deeper and richer love.
How To Win Friends and Influence People (in the digital age) || I feel like this is a classic. I've had this book for a very long time but never got far in reading it. The advice in this book will help you in your business and personal lives. Many describe this book as 'life-changing' and say it helps with projecting your message clearly, being a more effective leader, iincrease your ability to get things done, and more.
The Power of Habit || This author explains why habits exist, how they can be changed, and how understanding how habits work will transform our communities, careers, and lives. This ranked as #11 on Amazon's Most Read list.
The Secret Lives of Introverts || Through interviews and stories of other introverts, this book reveals what goes on behind the introverts mind, diving into myths and truths. If you think you're an introvert, this sounds like a good read with thousands and thousands of amazing reviews on Amazon.
<center>

</center>
Environmental Wellness
Great Tide Rising || This book discusses the questions 'Why is it wrong to wreck the world?', 'What is our obligation to the future?', 'What is the transformative power of moral resolve?', and more relating to planetary change. This is one area of wellness I'd like to dive deeper into.

Braiding Sweetgrass || This book has 5 stars and discusses the teachings that consider plants and animals to be some of our oldest teachers and what all we can learn from nature. You'll supposedly gain a much larger appreciation for nature and it will make you want to take better care of Mother Nature.
<center>

</center>
Physical Wellness
Love Real Food || I bought this cookbook on Amazon the other day after I saw it for sale in Nordstrom. Over the past 5-6 months, I've eaten a mainly vegetarian diet (minus the very occasional chicken minis, oysters, and sushi). This book contains approachable vegetarian meals and teaches you how to eat well and feel well.
The Oh She Glows Cookbook || The author, Angela, actually has one of the most popular plant-based recipe blogs on the internet. In this book, she provides you with recipes to help make your energy soar and 'get your glow back' inside and out.
In Defense of Food || This book was a #1 New York Times Best Seller and shows you how to make thoughtful food choices that will enrich our lives. The author proposes the answer to the question of what should we eat in 7 words: Eat food. Not too much. Mostly plants.
<center>

</center>
Let me know if you've read any of these or if you have a different book on your list of 2018! I'd love to hear about them.
xo, Shelby
<center>

</center>