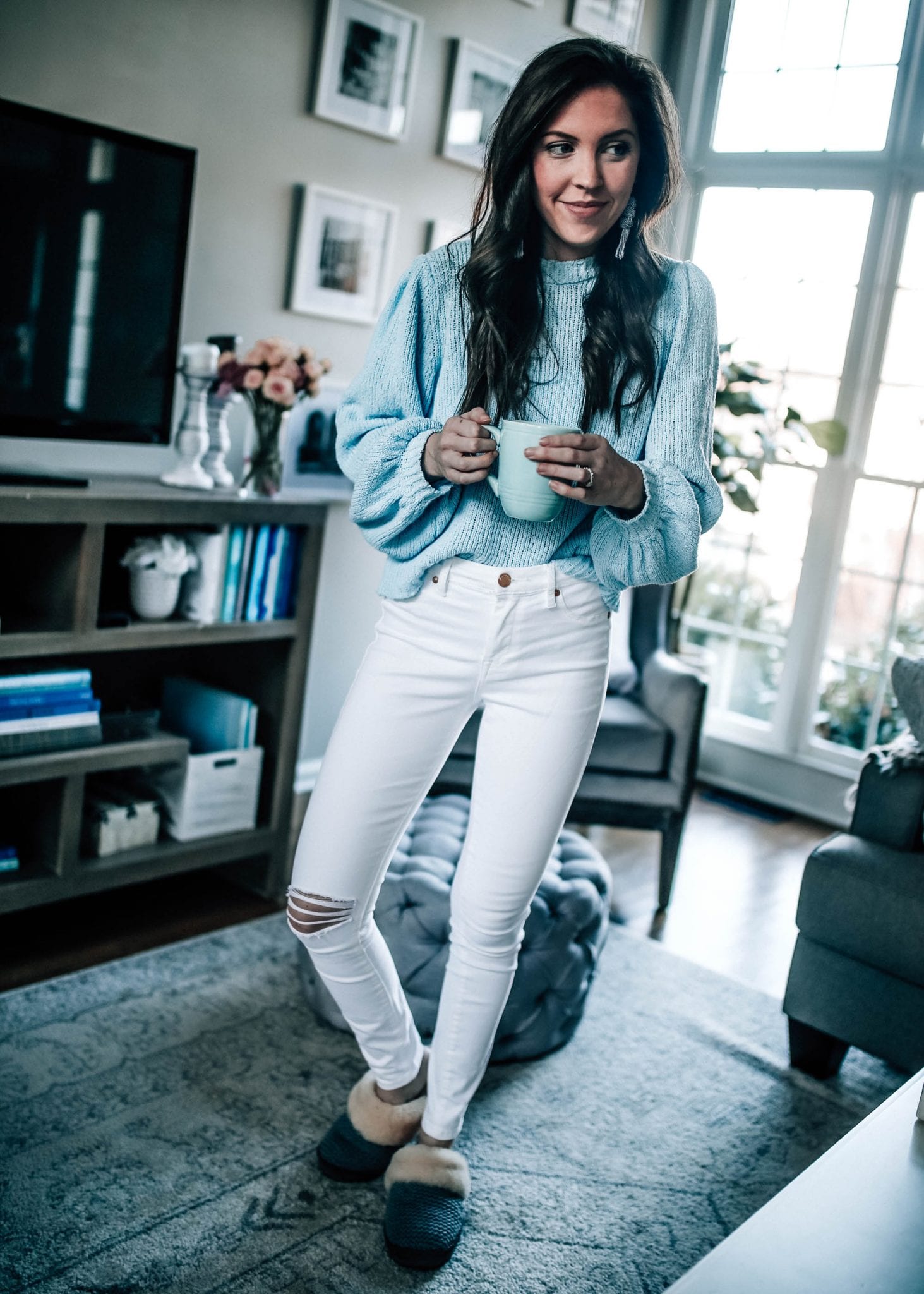 Yesterday's weather (and today's) has me totally ready for spring. I know we still have two more months of winter technically, but, it doesn't hurt to do some online window shopping while I'm waiting. I also recently picked up this light blue sweater (under $50) and I love how perfect it is for spring. It's not super warm or soft but it is ideal for wearing with skirts and shorts in spring.
Anyways, we started planning some backyard projects last night on Pinterest. If you're not already following, you can find my Pinterest boards here! Our yard is in need of a lot of work… there is zero grass in the back, wood chips everywhere that the family before us had their trampoline on, we want to paint/stain the deck, and build a stone patio right beside the deck. Lots to do but we're excited. Now if only this 60-degree weather would stay! I have a feeling we'll have a couple more snows this year…
Scroll down for some of my top favorite items I can't wait to wear this spring!
xo, Shelby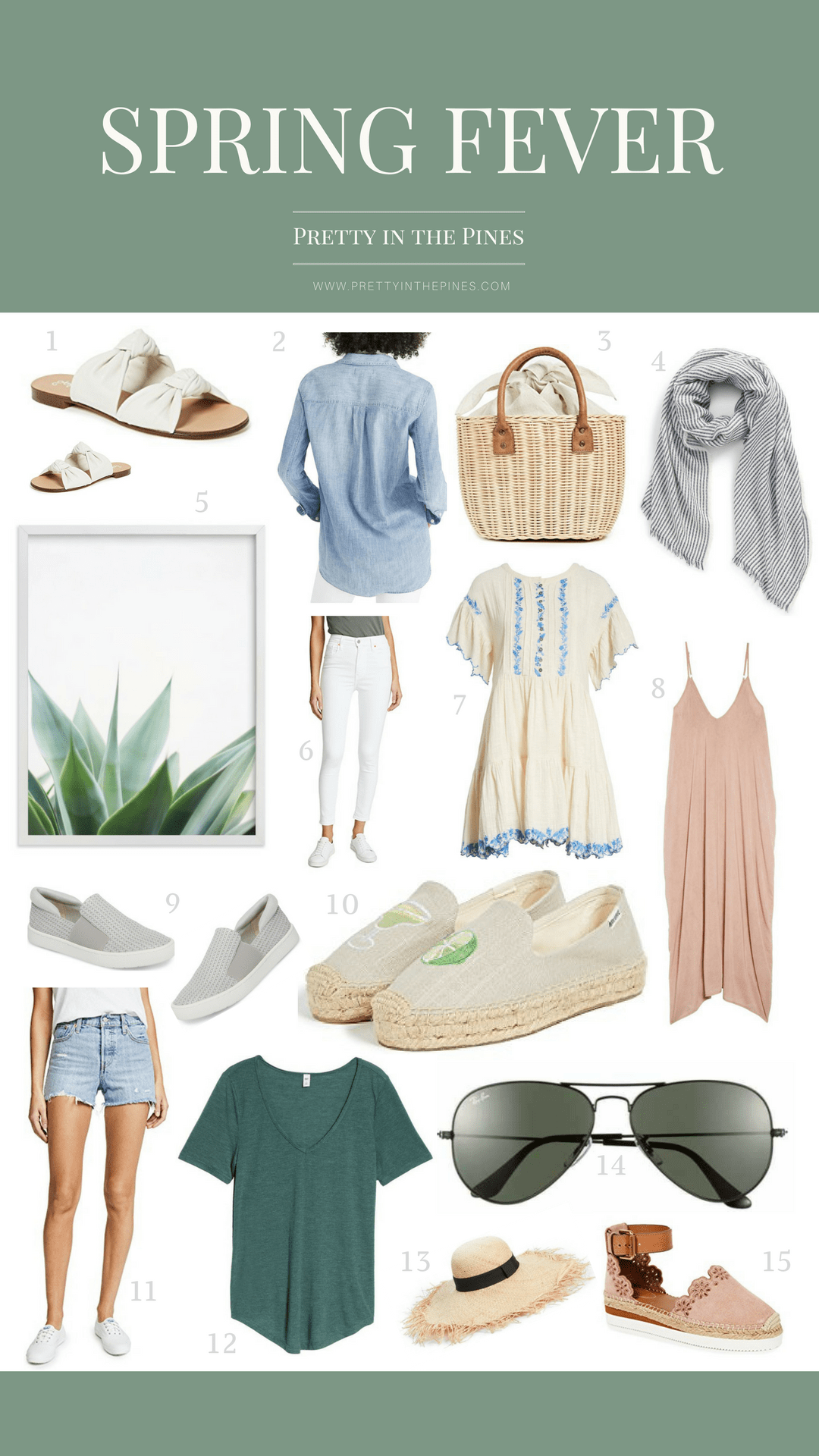 <center>

</center>
1 || White Knotted Slides: Will wear these with everything!
2 || Chambray Button-Down Shirt: A high quality classic chambray shirt will always be in style year-round.
3 || Small Straw Tote: The only accessory I'll need all spring. Love the smaller size of this one.
4 || Striped Scarf: I feel like blue/white become neutrals once springtime arrives.
5 || Artwork: I always switch up my gallery wall a bit with the seasons and this print is so calming, minimal, yet fun for the season!
6 || High Rise White Skinny Jeans: If you read my Best of 2017: Denim post a few weeks ago, these jeans made my #1 spot… love the quality, fit, and price (under $100) and I was SO excited to find out they now are available in white! You can bet I already have a shipment in process. *These are NOT the jeans pictured in these blog photos*
7 || Embroidered Mini Dress: Always have to have a fun dress for special occasions/showers/parties.
8 || V-Back Cover-up Maxi Dress: This is by far my favorite brand when it comes to cover-ups. You can't beat all of their beautiful styles, colors, and the price! I have this one in pink and stripes (wore that one during our honeymoon last yr.)
9 || Grey Slip-on Sneakers: I wore a similar pair last year and I think it's about time for a new updated pair of slip-on sneakers.
10 || Margarita/Lime Espadrilles: I don't even think this one needs a description. Necessity.
11 || Denim Shorts: It's normally hard for me to find a good pair of denim shorts that fit well. Can't wait to try these out.
12 || Raw Edge V-Neck Tee: During the Anniversary Sale last year, I ordered this in white and it's definitely my most worn tee I have! Love this new green color.
13 || Straw Hat: Love the price of this one!
14 || Original 58mm Aviator Sunglasses: I've always wanted a good pair of solid black sunglasses and I'm thinking these might be the pair.
15 || 'Glyn' Flat Espadrilles: These are definitely a splurge but they look so comfy and cute.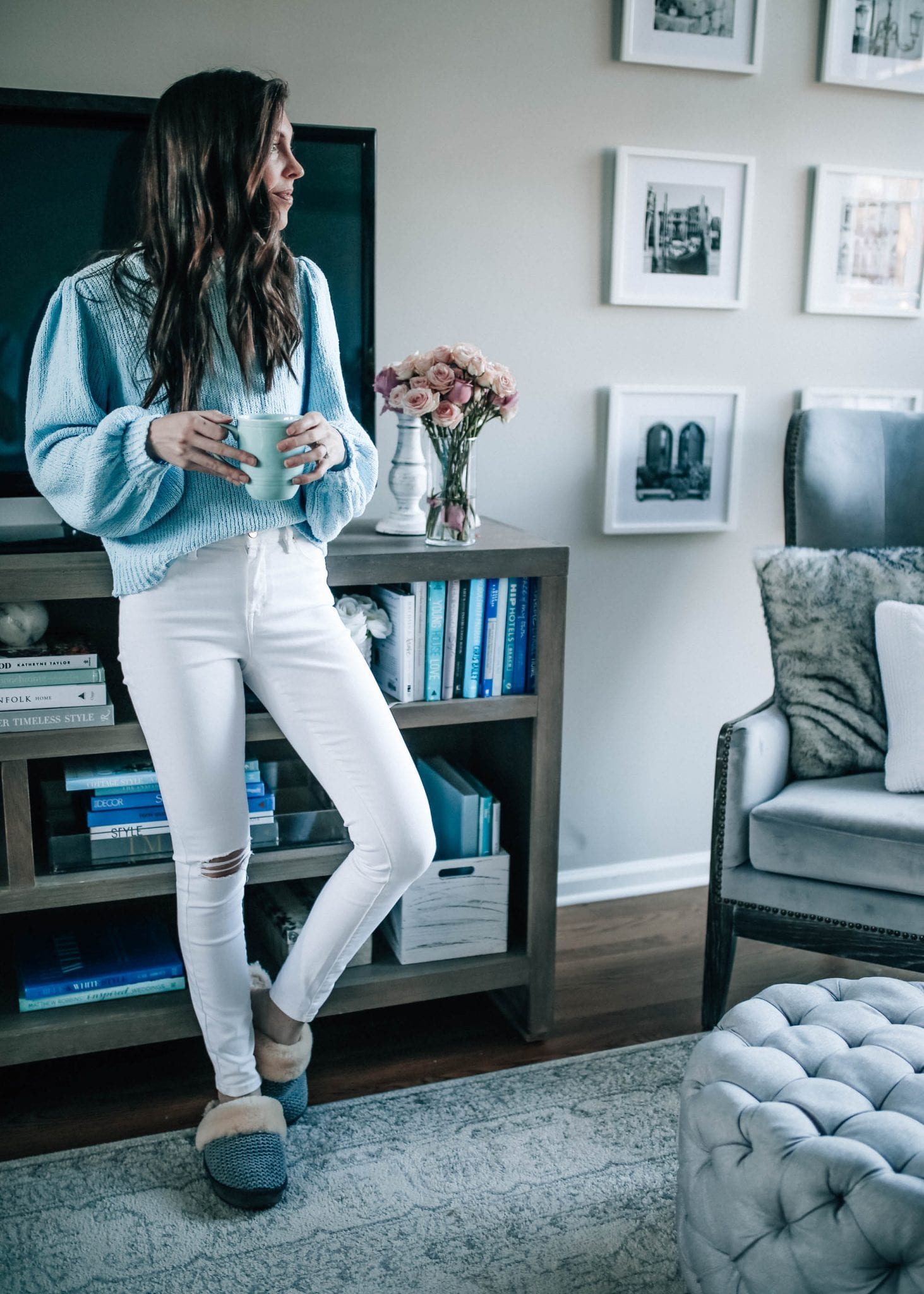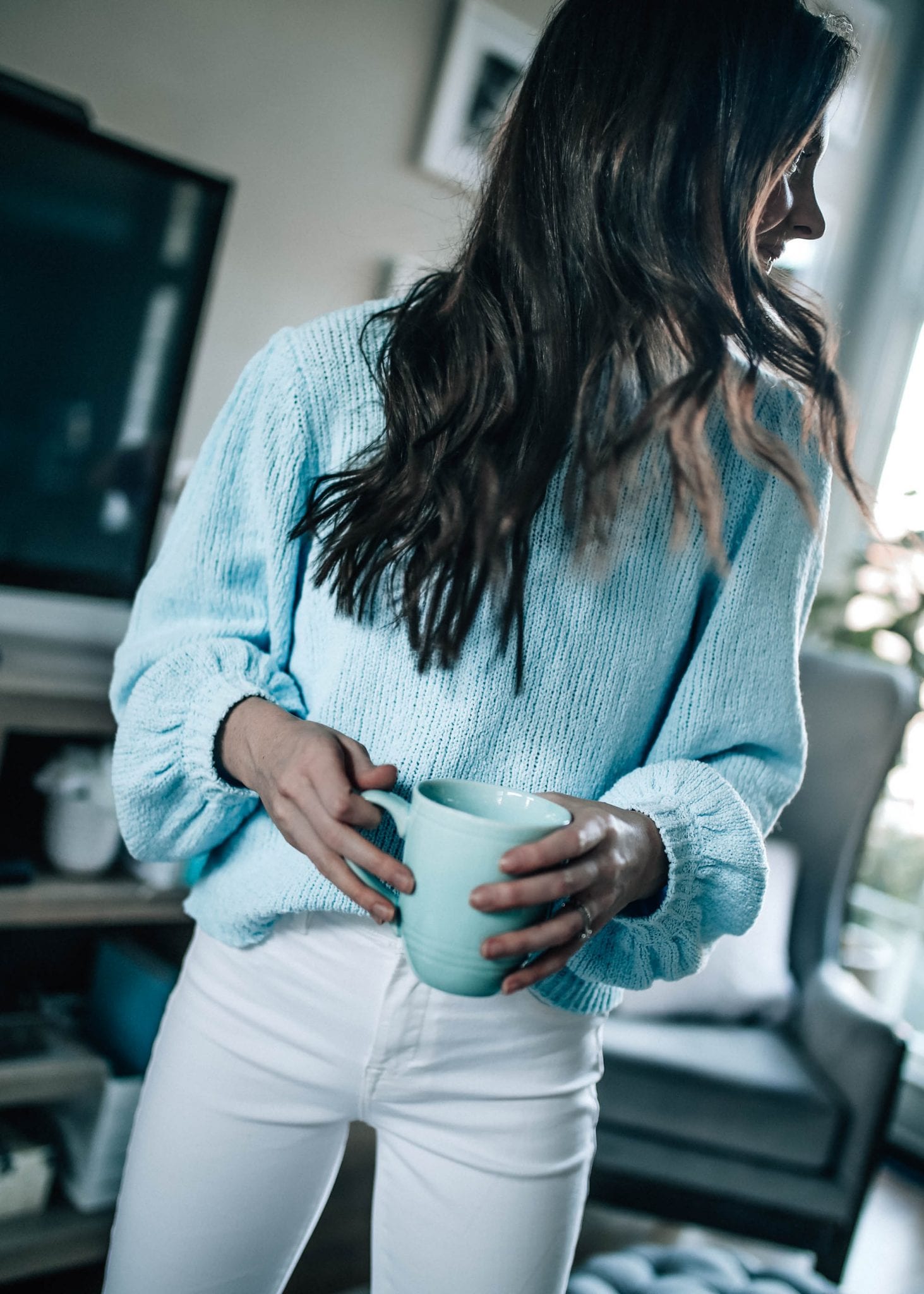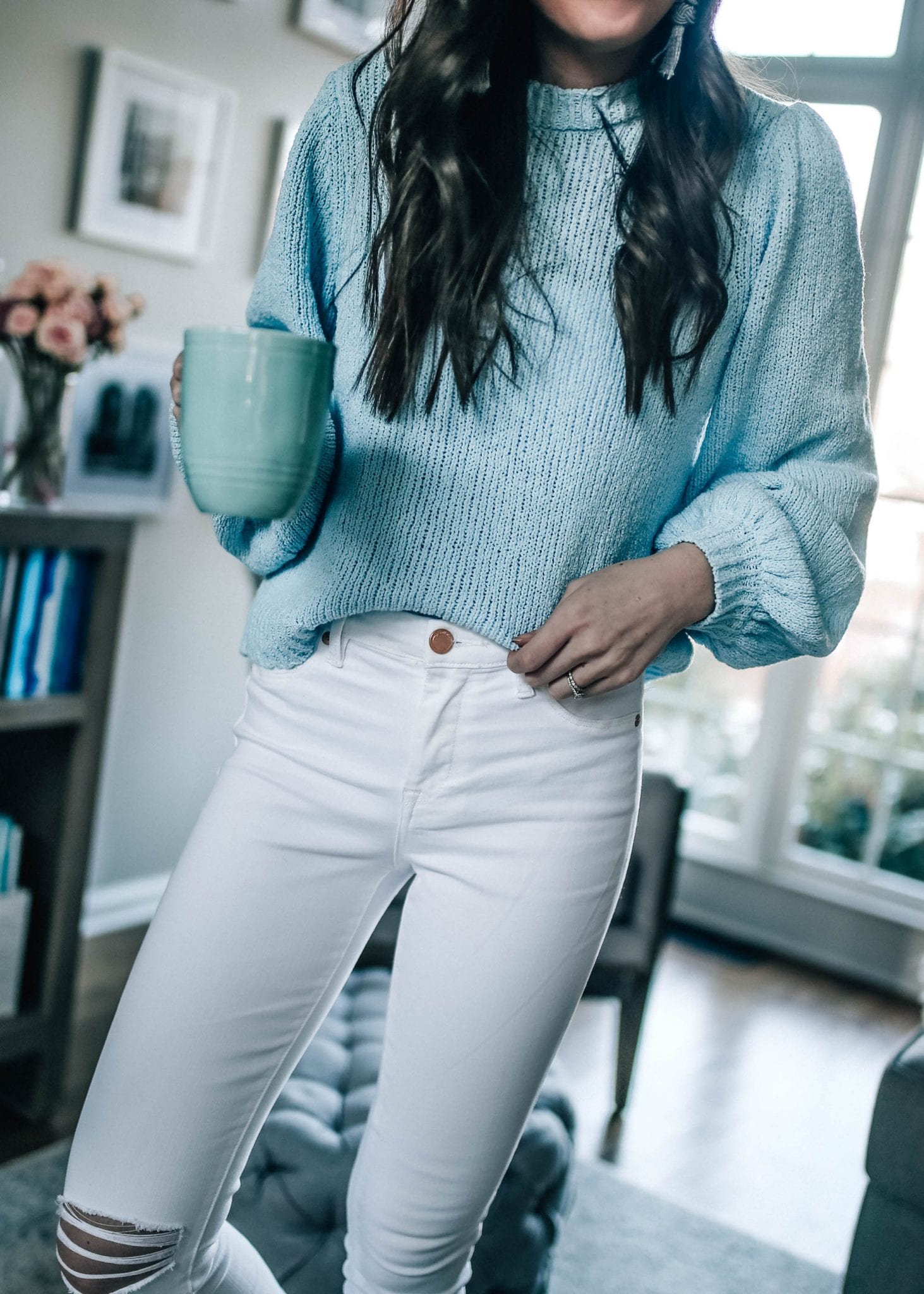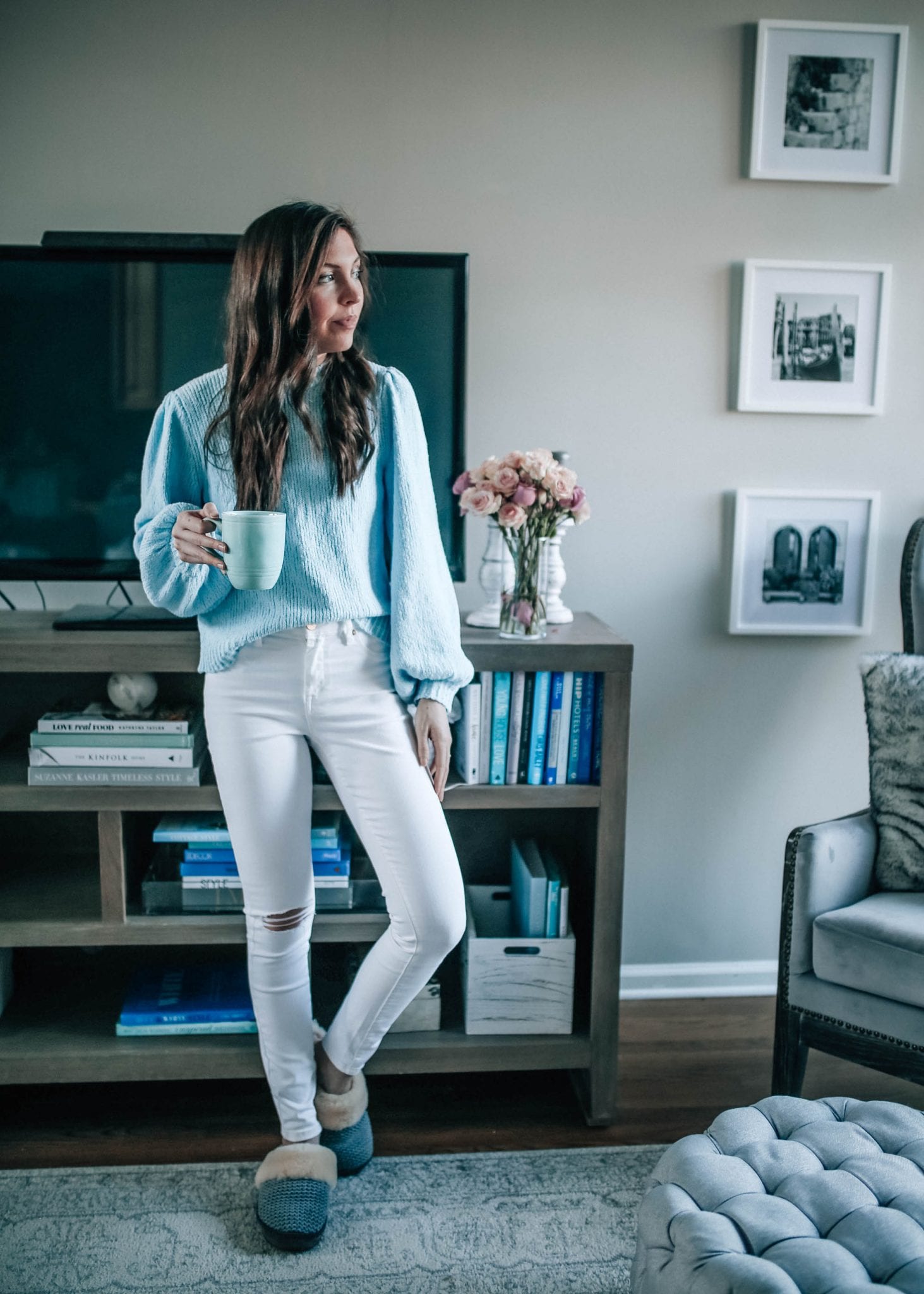 <center>

</center>
<center>

</center>