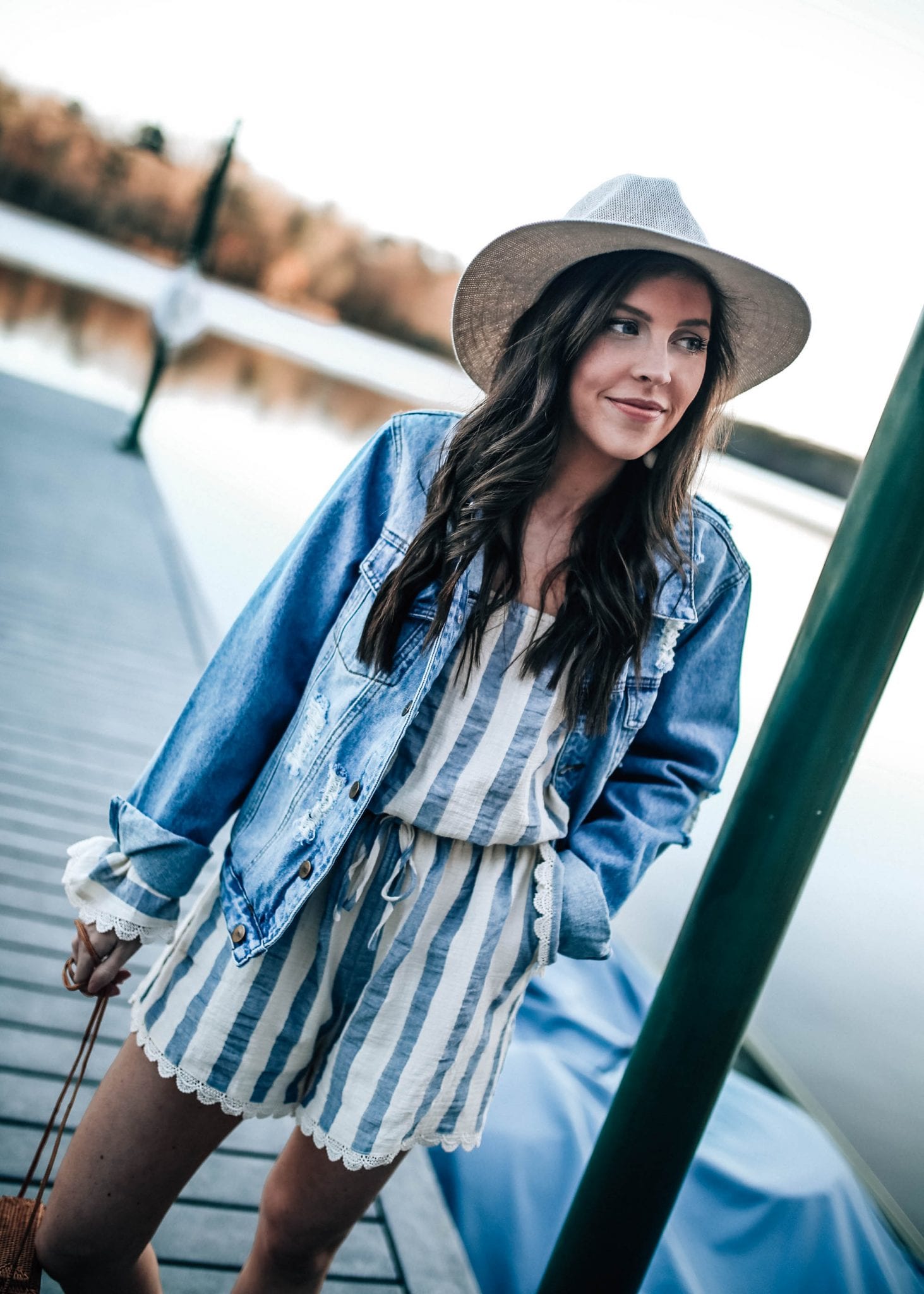 I love finding new local places to shop and eat and that's exactly what I did this past week. We picked up some local produce from Urban Farms down the street across from the nursery we love but I also did some shopping at Pink Magnolia Boutique for the first time. If you're local, they have two locations in Cary and, if you're not local, they just launched their website a few days ago! Their store is full of casual-chic spring pinks, blues, greys, including an impressive lineup of spring new arrivals like this striped long-sleeve romper and denim jacket, this lace top (love this one!), and so much more! You can browse all of them here!
This weekend was filled with puppy-sitting for my sister (seriously, help), deck-painting (also, help), and just getting a lot of stuff down around the house. We ordered a new dining table and sectional for our outdoor space and all I'm missing is that 70 degree weather we had earlier!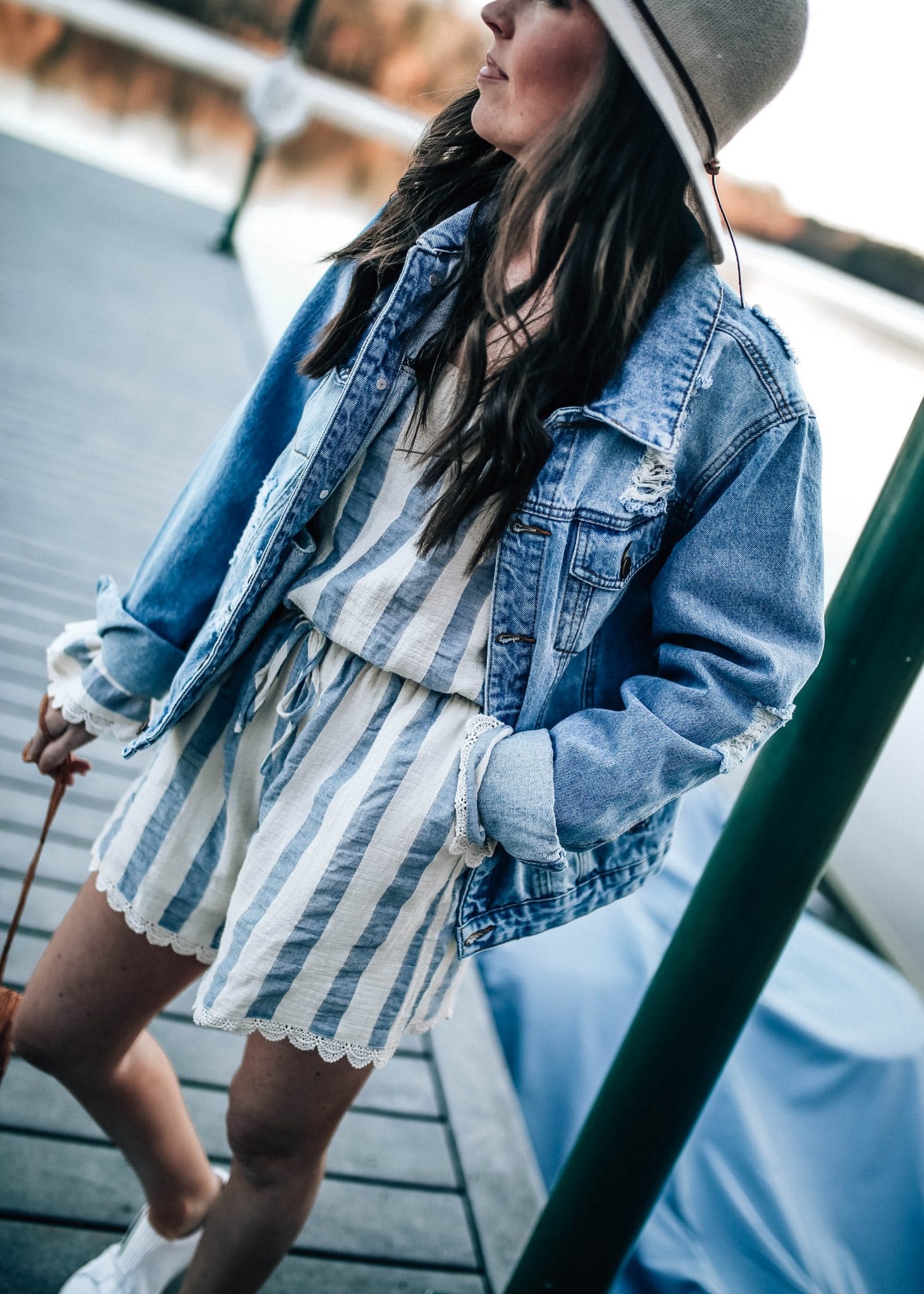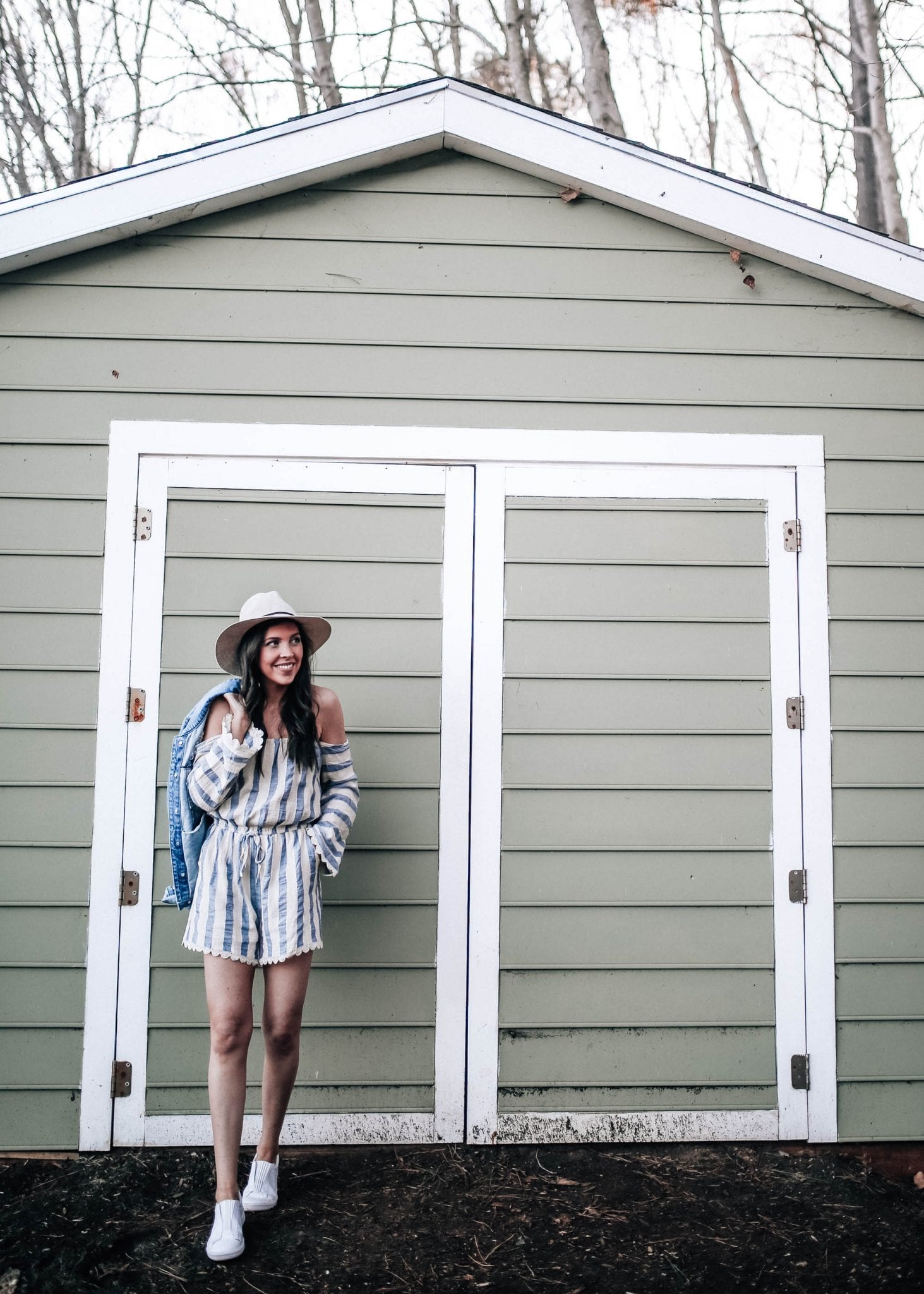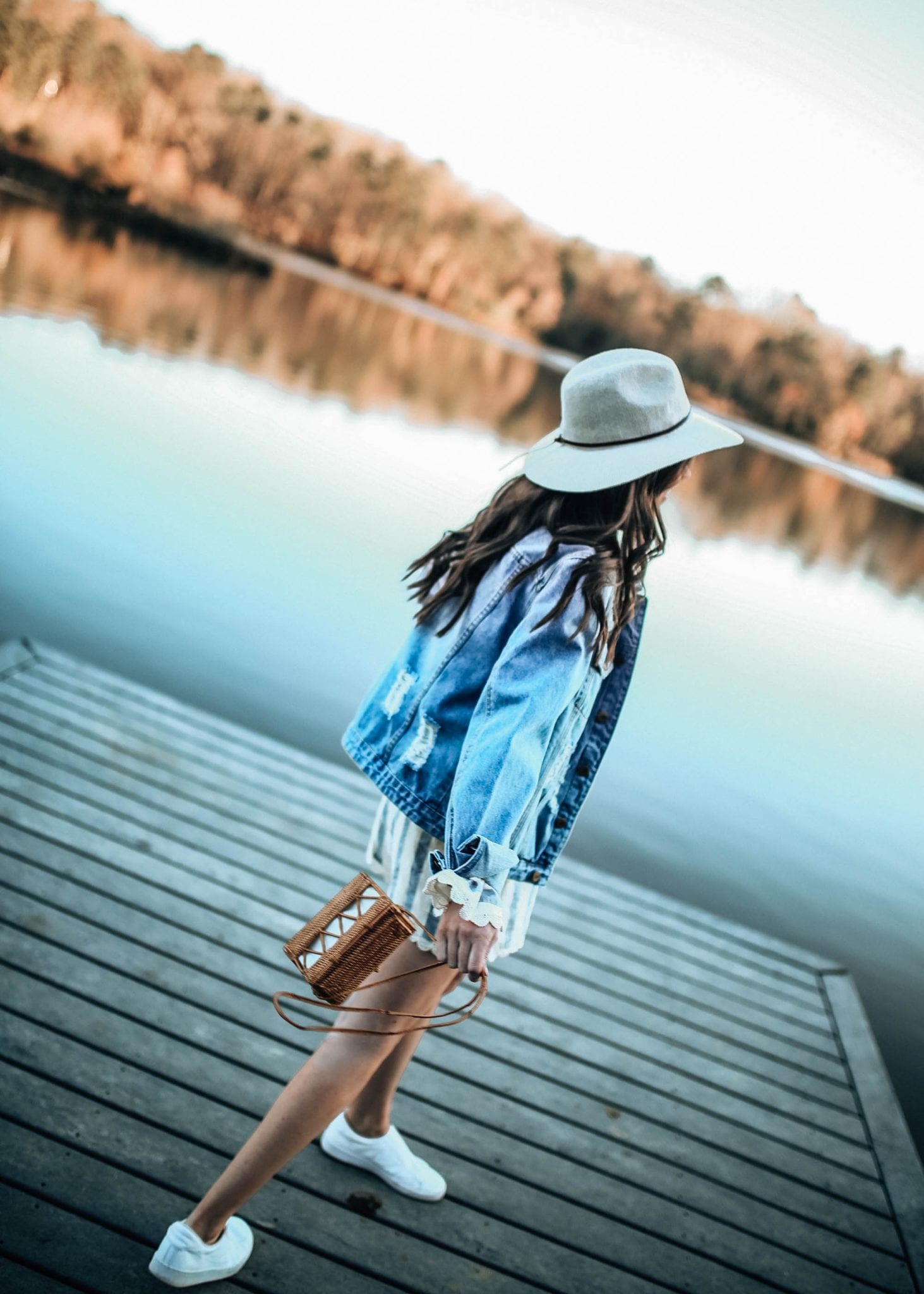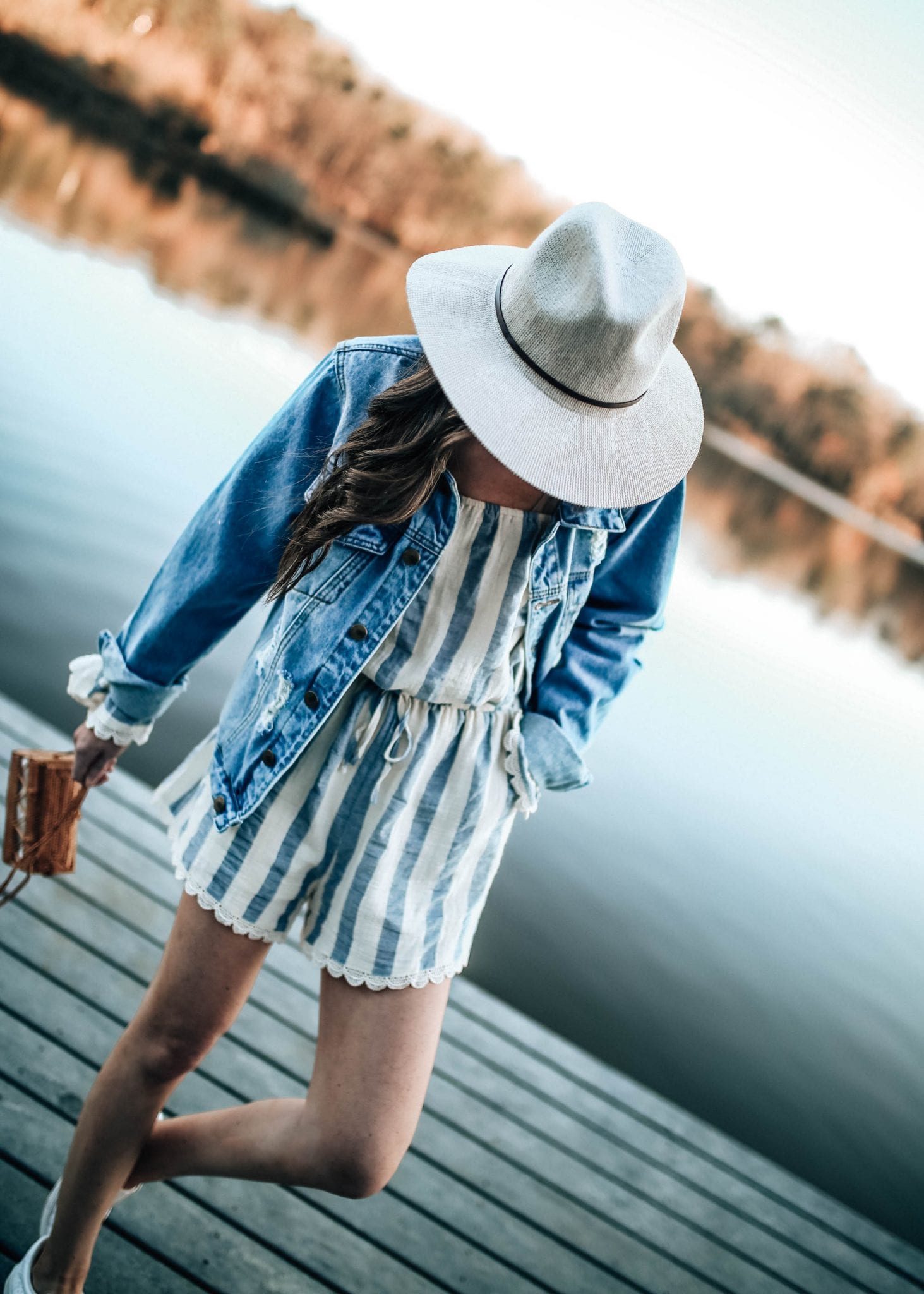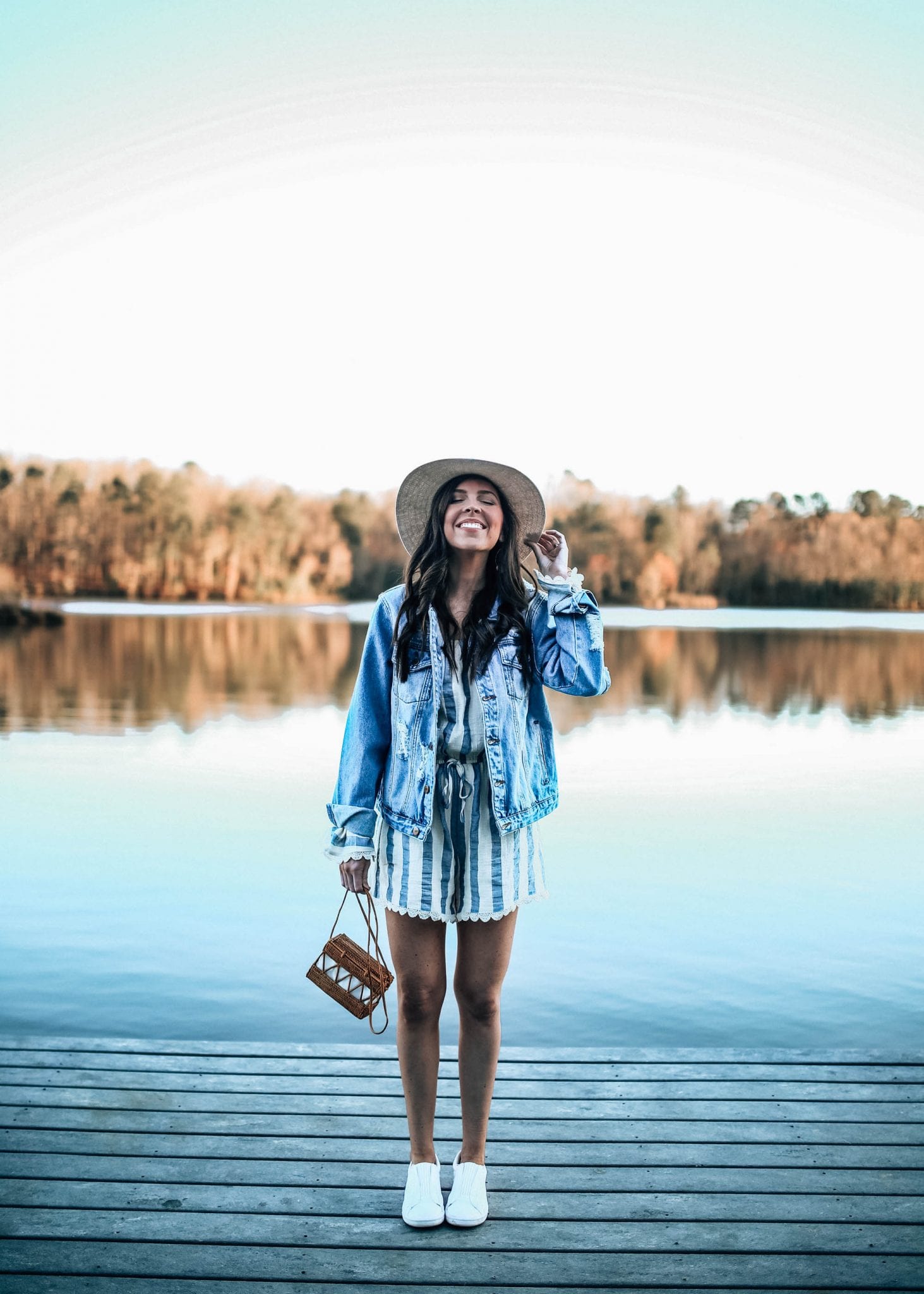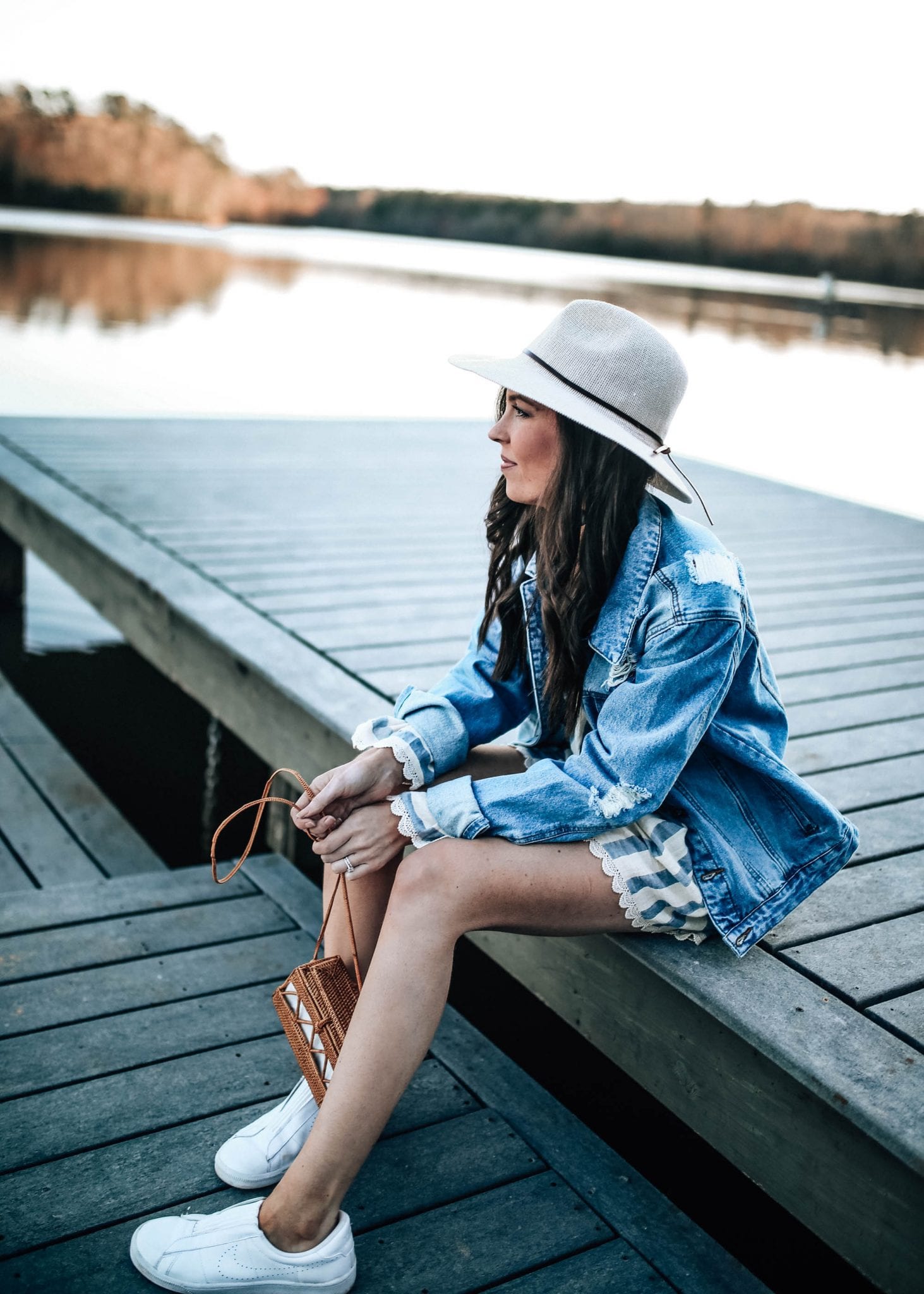 <center>

</center>
I've been throwing a denim jacket over everything lately and I love the extra casual feel this one gives this look. I sized up to a medium for a more baggy fit and also love the price point of this one (under $50). If you're in Raleigh/Cary, y'all should stop by Pink Magnolia for some spring shopping!
xo, Shelby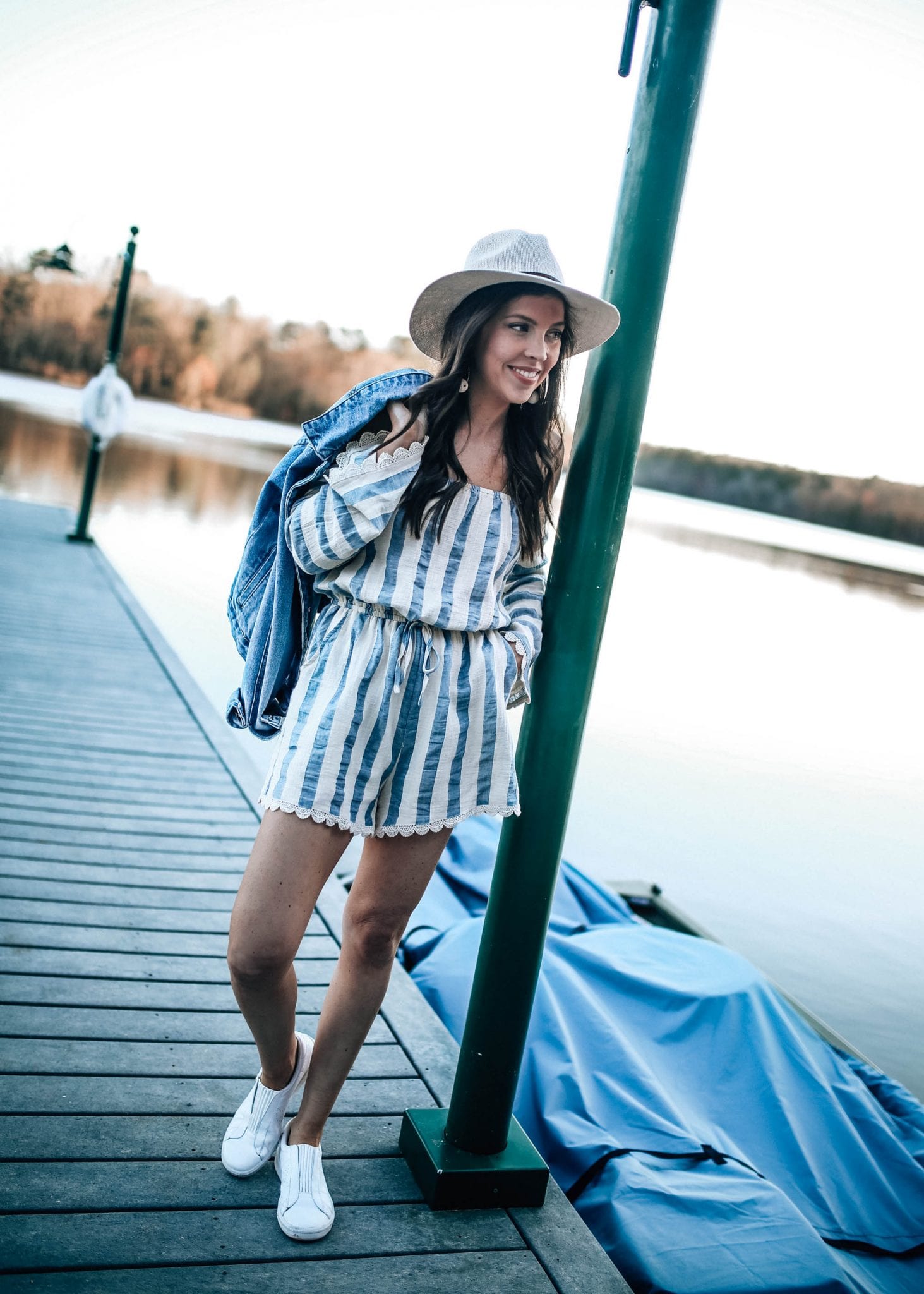 Thank you to Pink Magnolia Boutique for partnering with Pretty in the Pines.