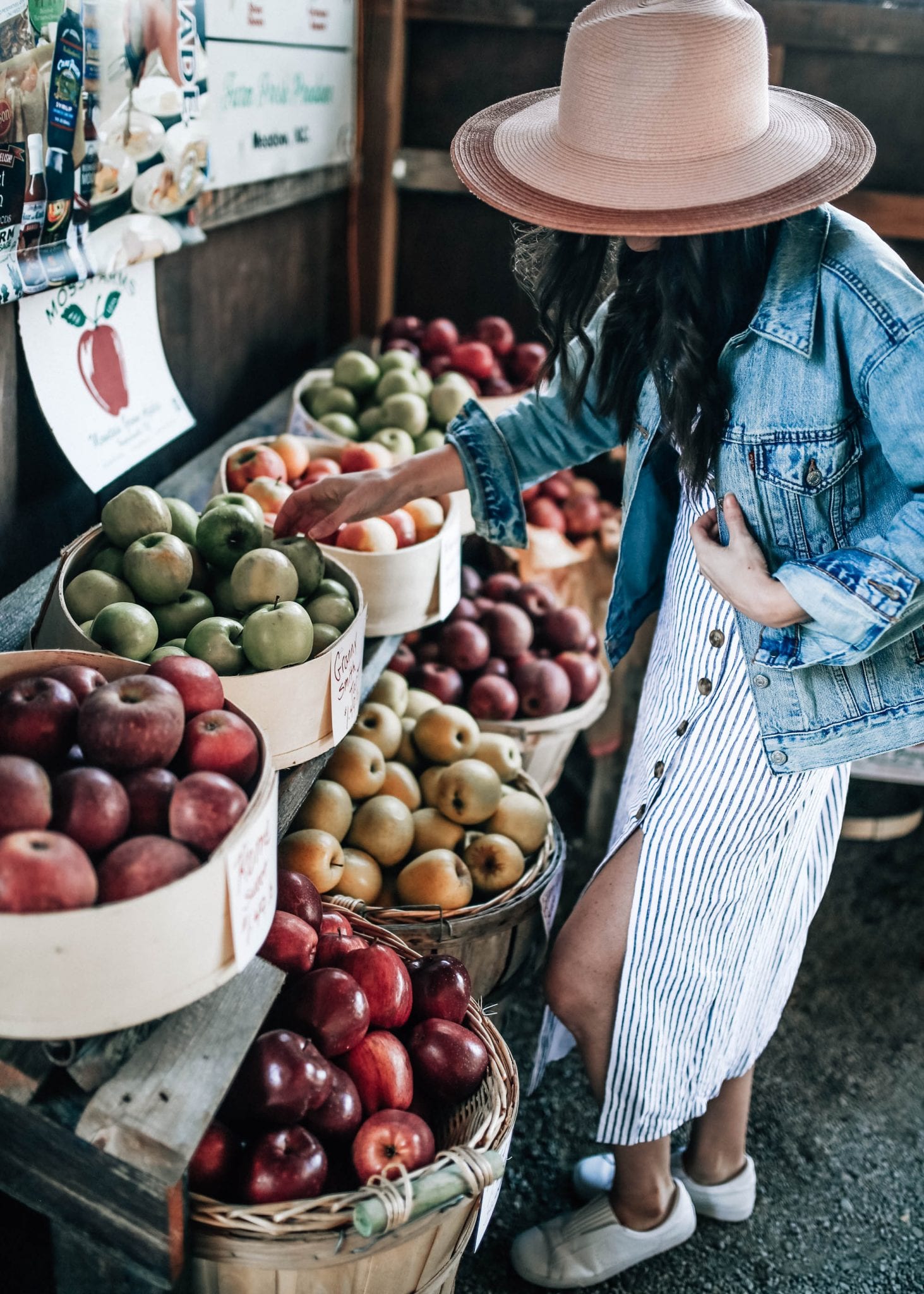 I've always been one to not really enjoy going to the grocery store… I kind of see it as a chore that has to be done every weekend and I've always felt that it takes up a big chunk of my Saturday or Sunday. However, I'm learning to enjoy it a little (key word: little) bit more each week, slowly, and I've learned a process that works pretty efficiently to the point where we keep wasted food to a minimum and are in and out of there in a short amount of time. I'll walk you through the process that I take but I'd love to know if you have any tips of your own!
First of all, I begin to fill in a calendar for each meal of the week and it looks a little bit like this: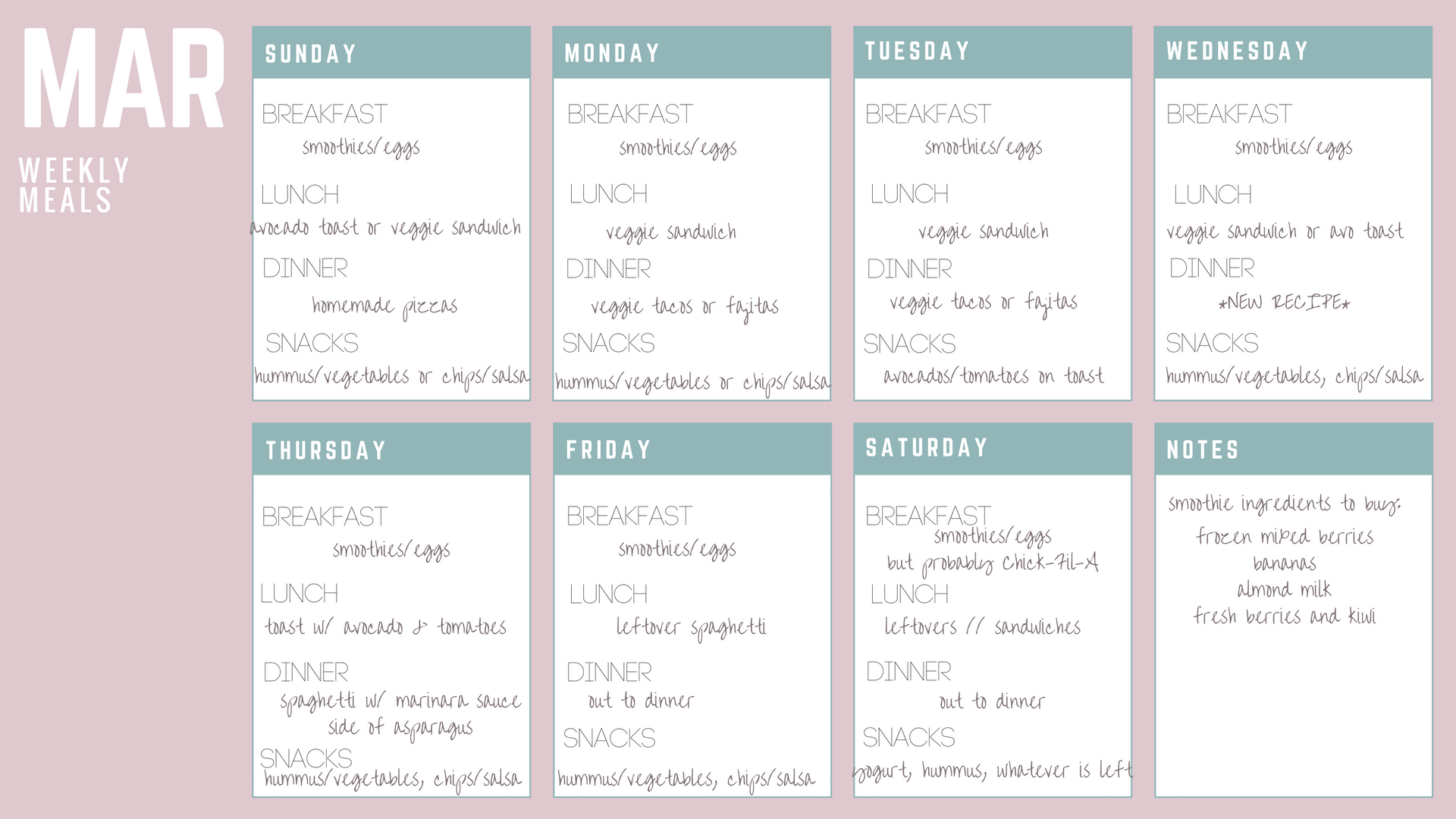 I fill in all of our "staple" meals such as spaghetti with marinara sauce, salad night, veggie tacos/fajitas, veggie burgers, our typical side dishes (usually assorted vegetable bags from Trader Joe's). Then, we normally find one NEW meal to try each week. Since our wedding in June, I have been eating a 'as vegetarian as possible' diet so I've added a new veggie Pinterest board that you can find here. I'm constantly looking for new, easy, but delicious recipes so be sure to follow!
I just go through my weekly calendar of meals and, one by one, add to the grocery list so that I am sure I won't forget any ingredients. I custom organized my grocery list based on what we buy most (vegetables/fruit) but I always leave a bit of space for dessert! And now on to this adorable blue/white dress I recently found online.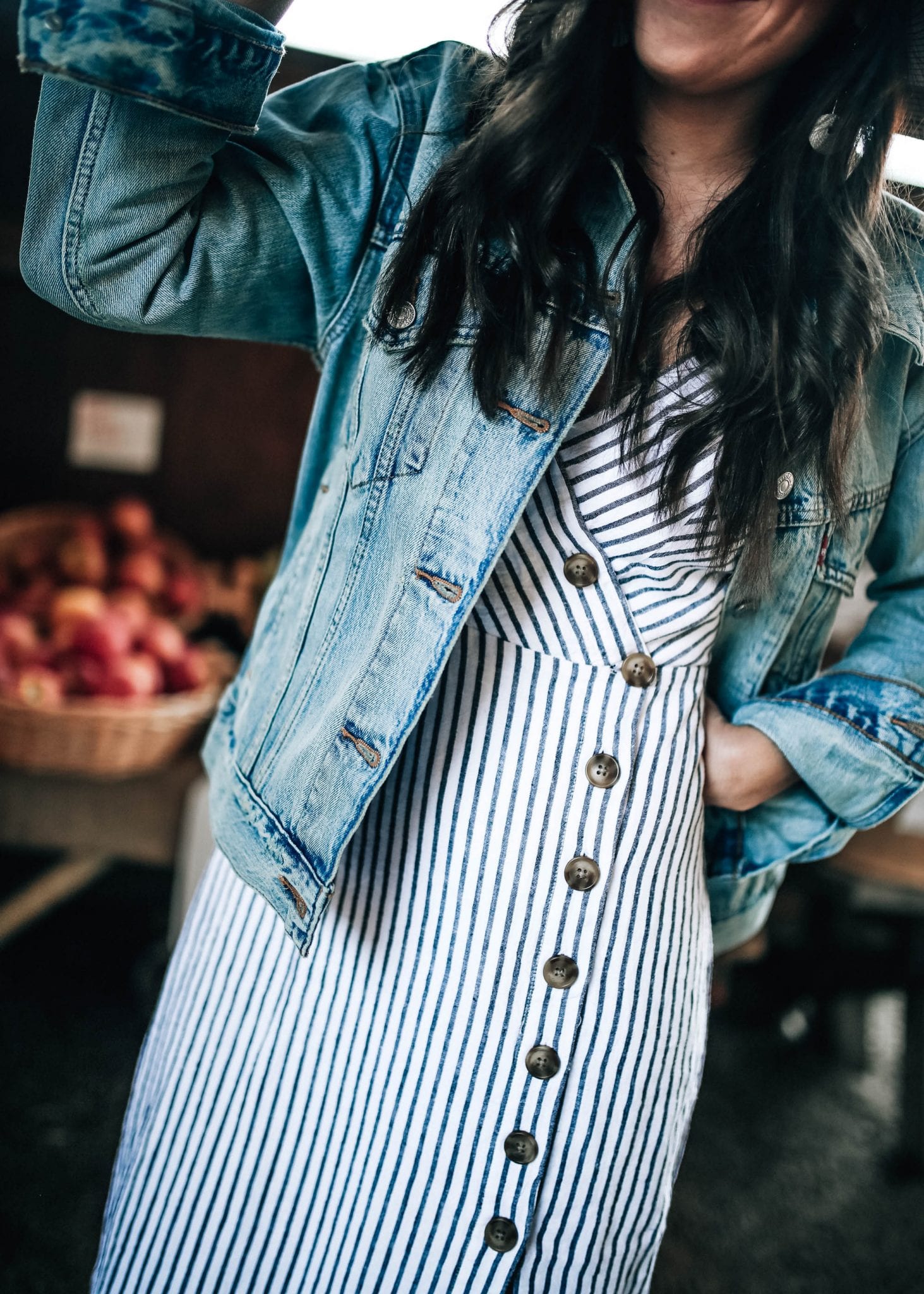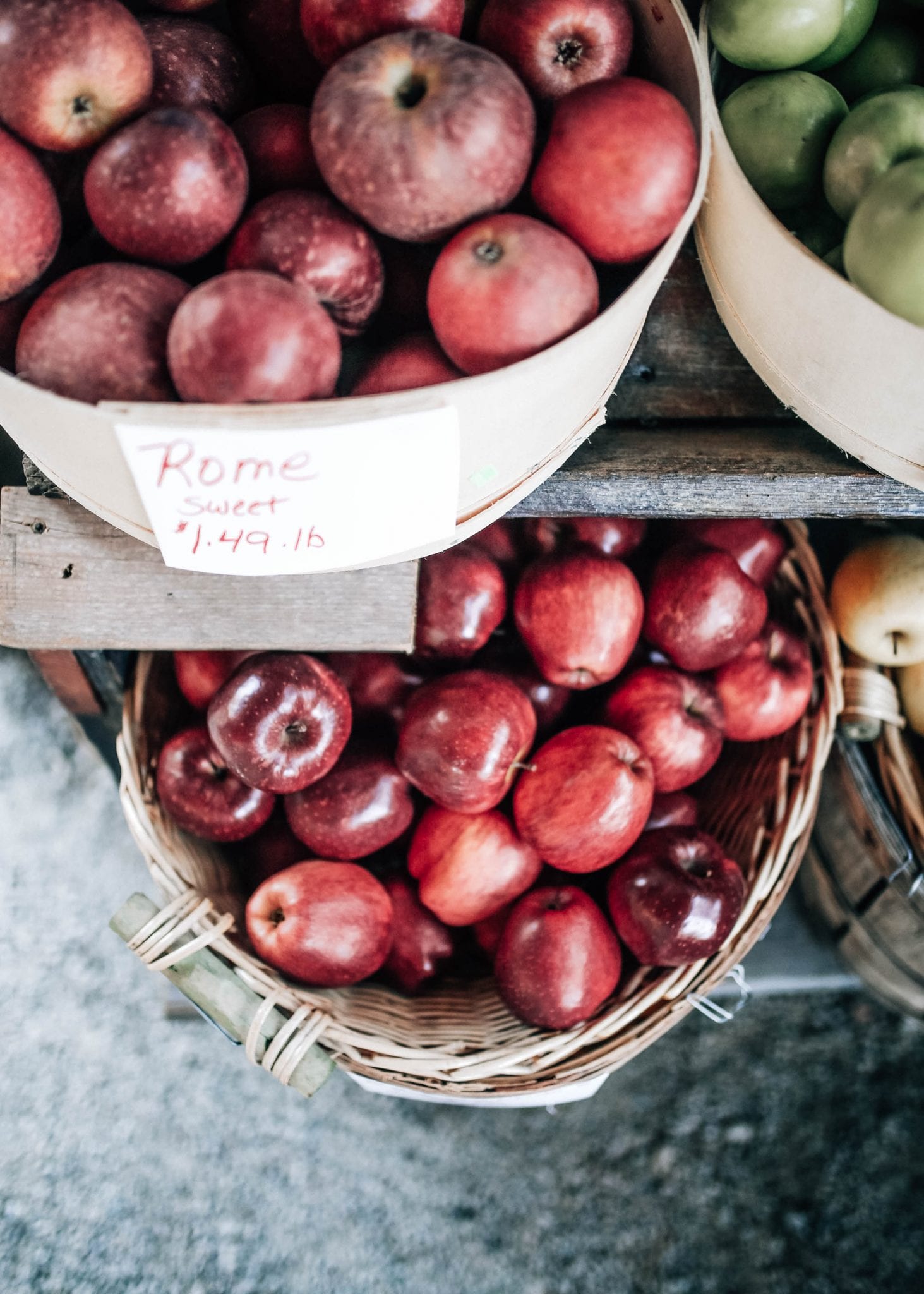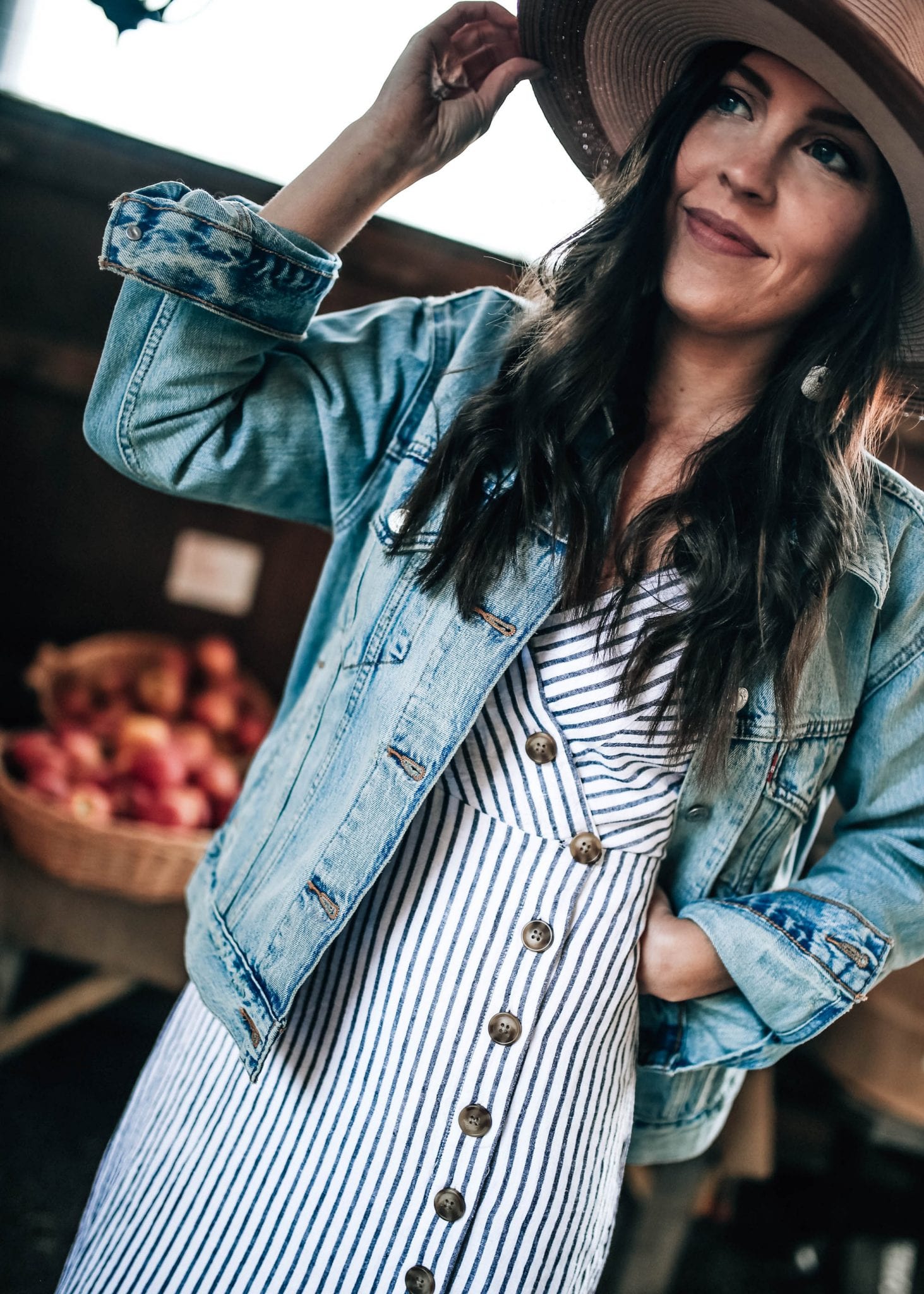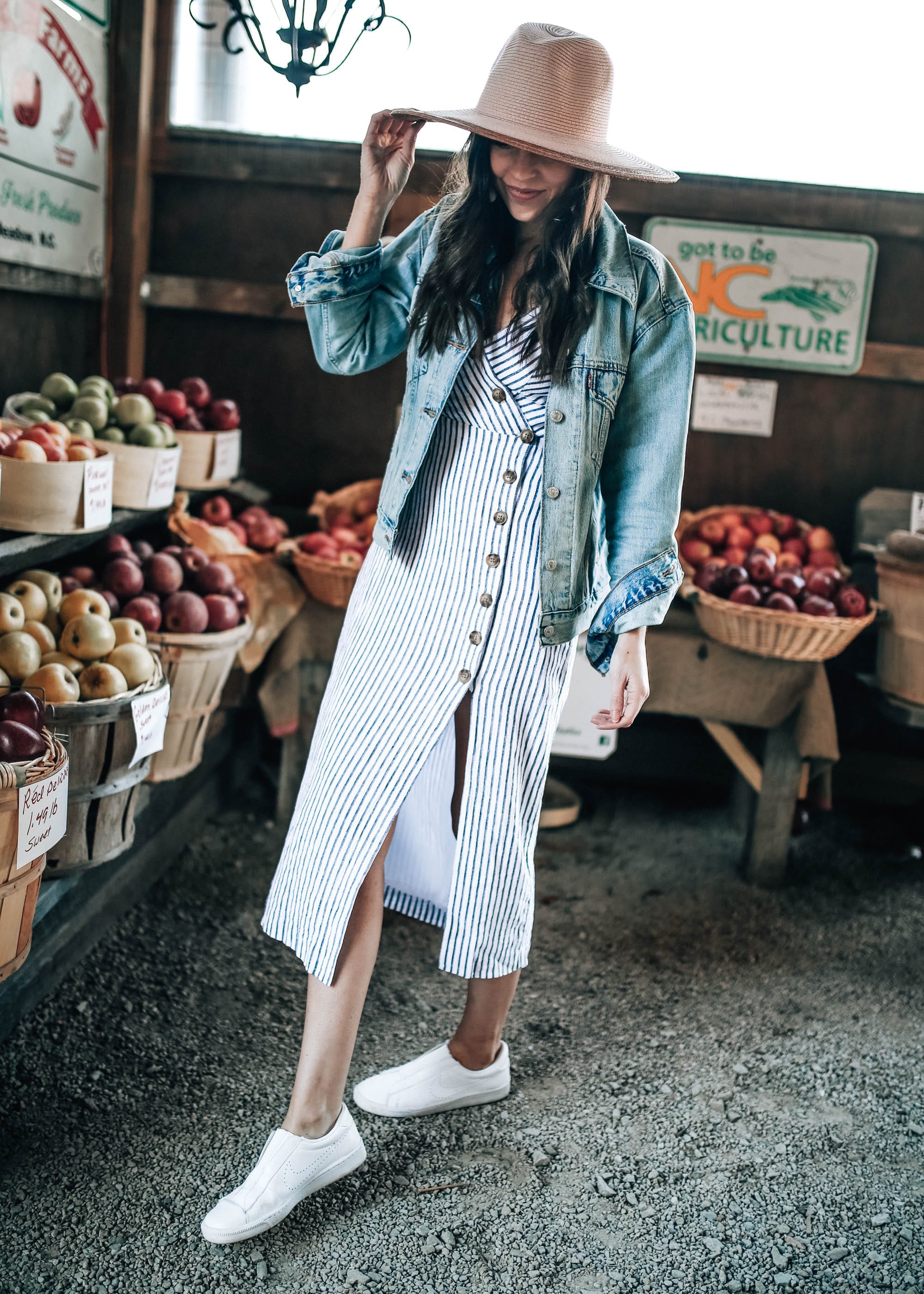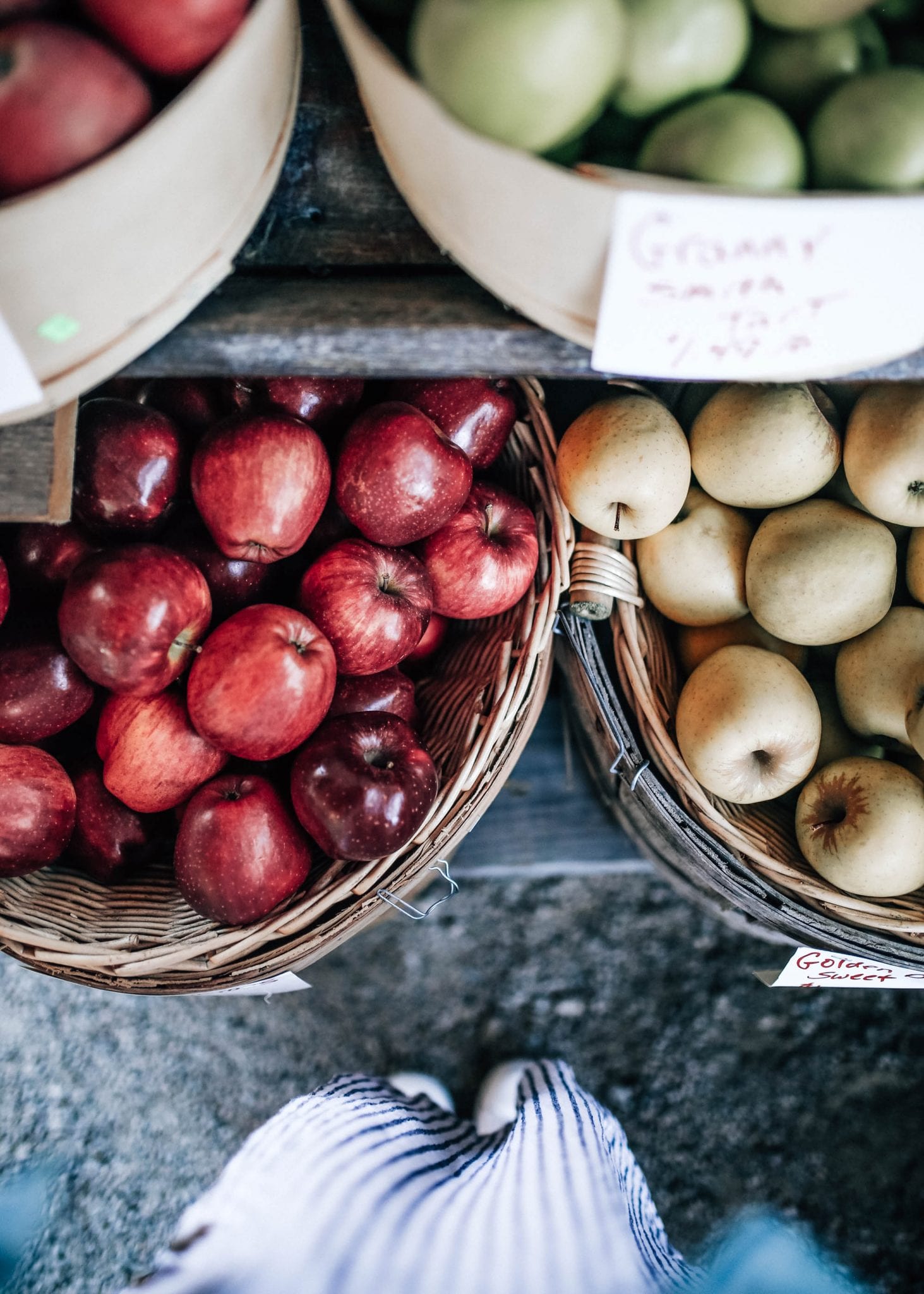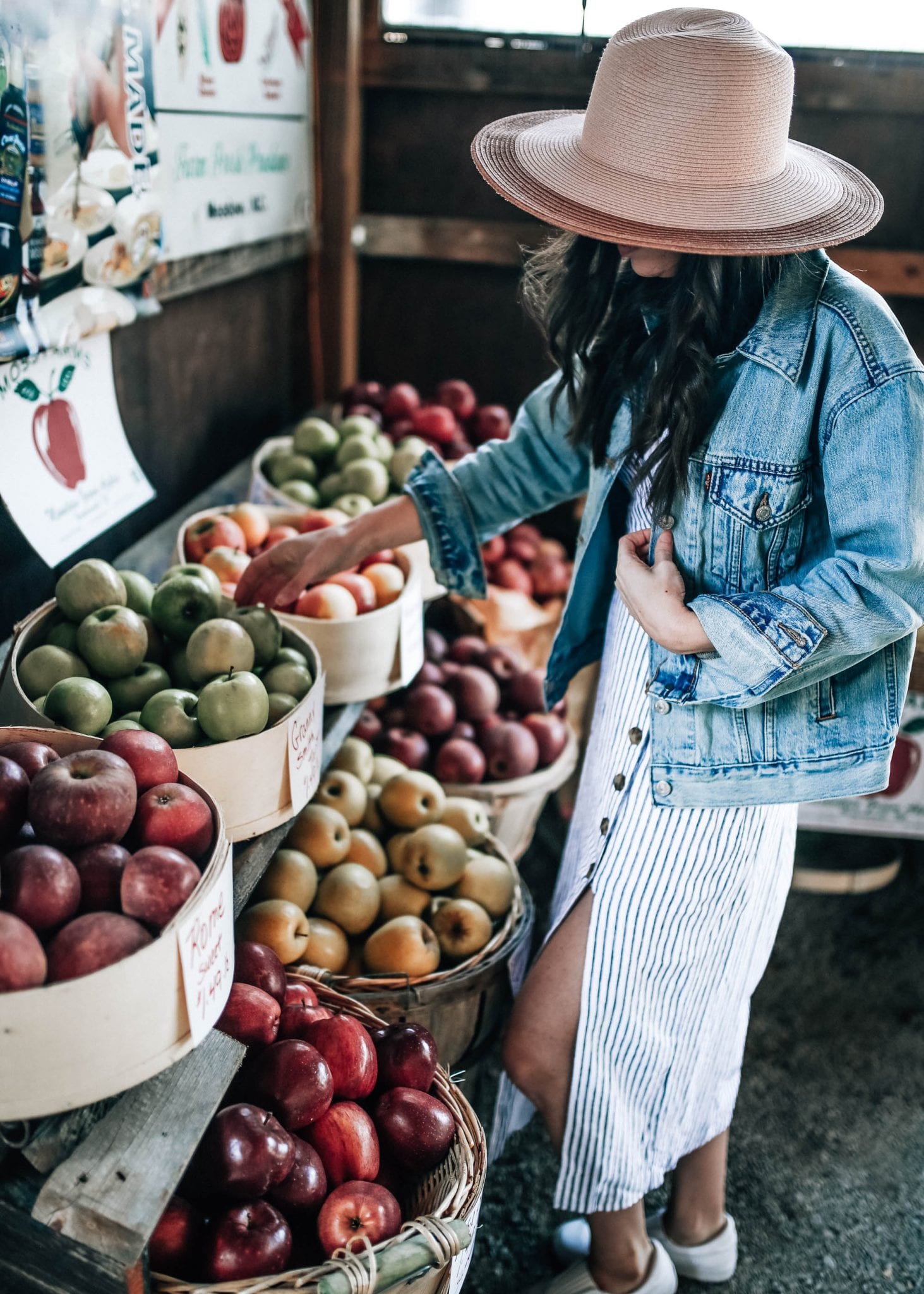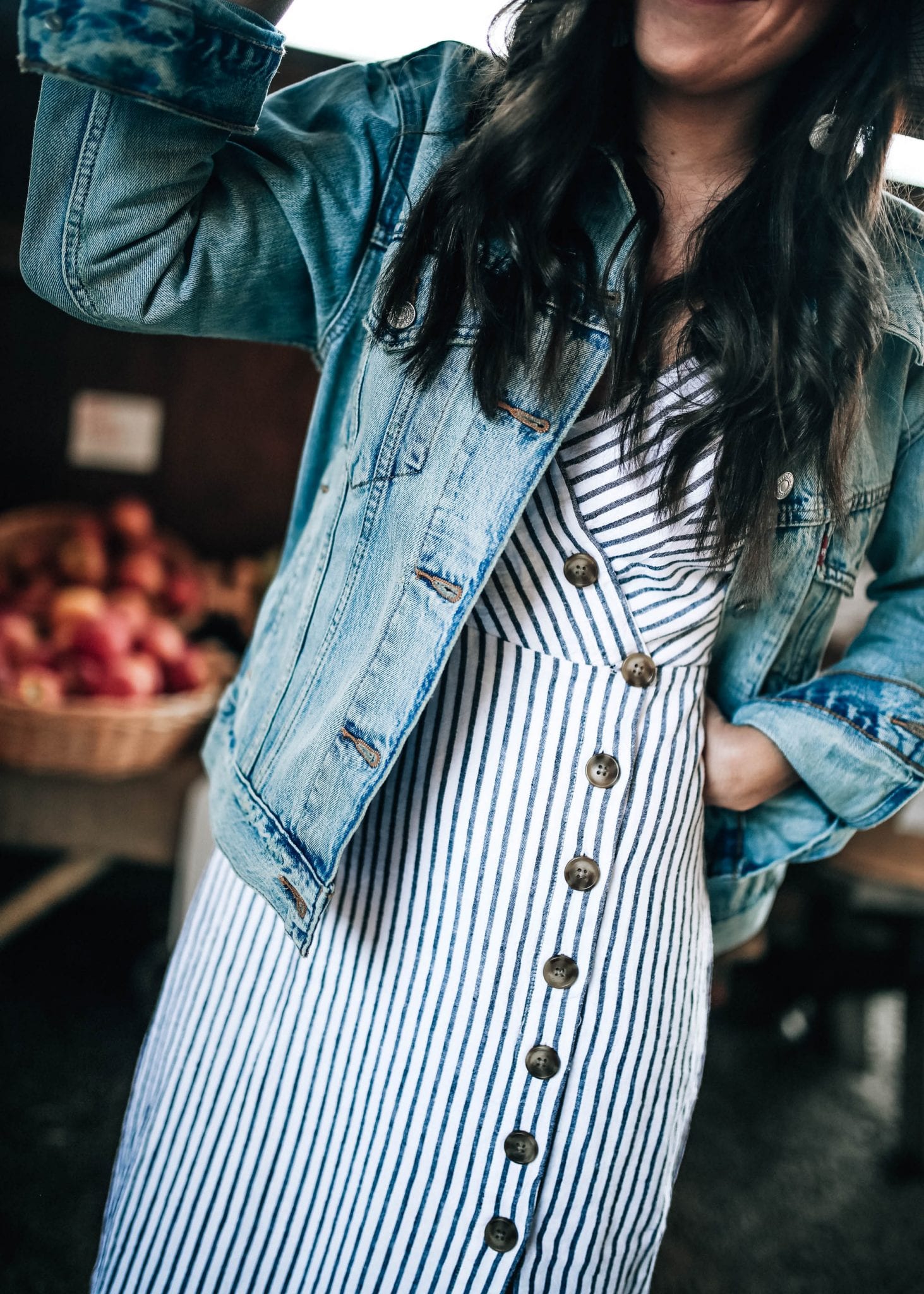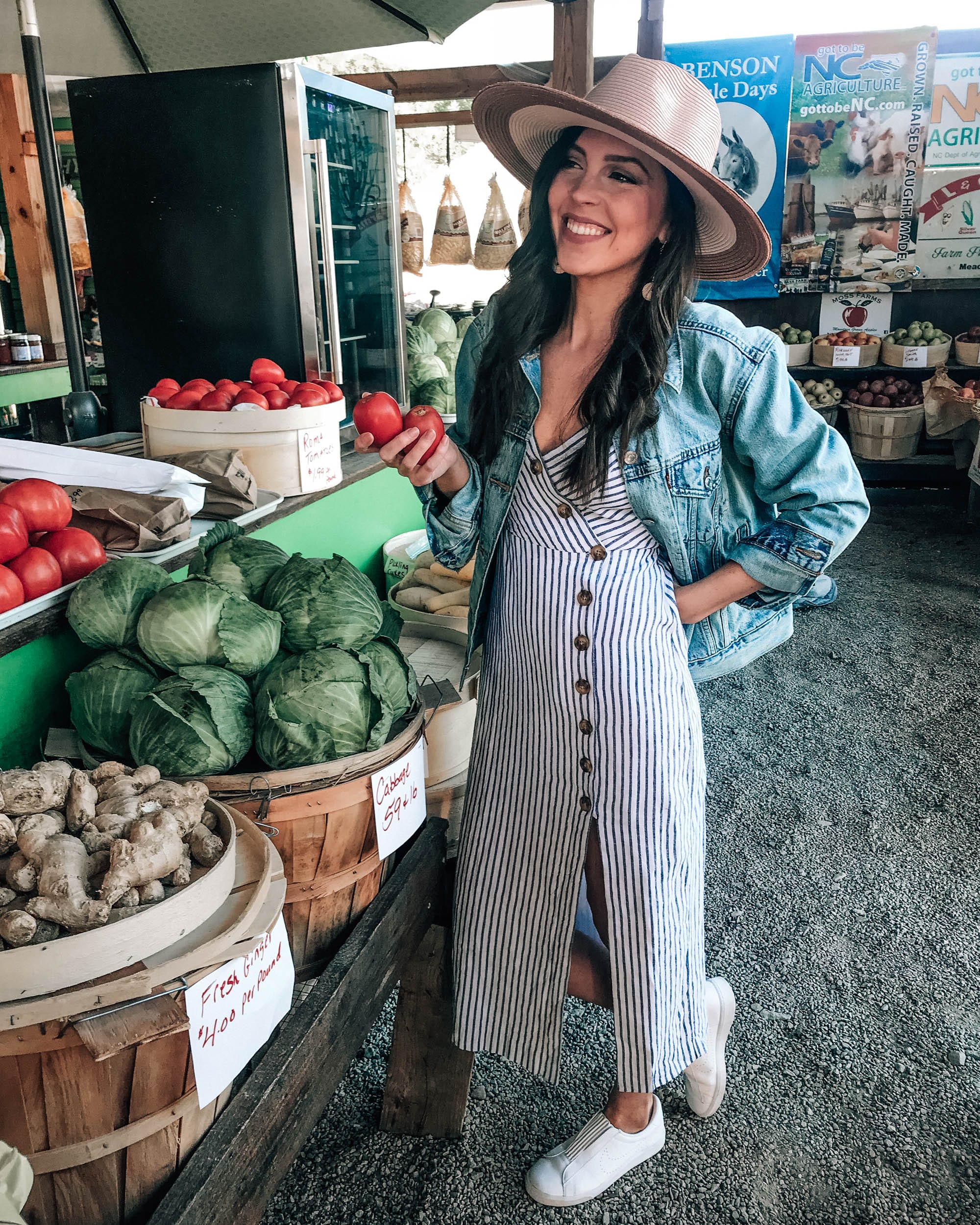 UO has been one of my go-to stores for unique pieces that also are at a very reasonable price point! I love all of their latest spring arrivals like this peplum v-neck tee, this maxi dress, and these denim skirts, and so much more that I can't wait to share with you all over the next few months! This denim jacket is also one of my latest finds and I love the lighter wash compared to my other denim jacket. It fits a bit baggy too, which I am loving these days, and is made by my favorite denim brand, Levi's.
These photos were taken at a little produce shop called Urban Farms in Raleigh/Holly Springs. I loved it because it was a mini farmer's market without us having to drive deep into Raleigh and I will most definitely be going back!
xo, Shelby
<center>

</center>
This post is sponsored by rewardStyle and Urban Outfitters. As always, all opinions are my own.