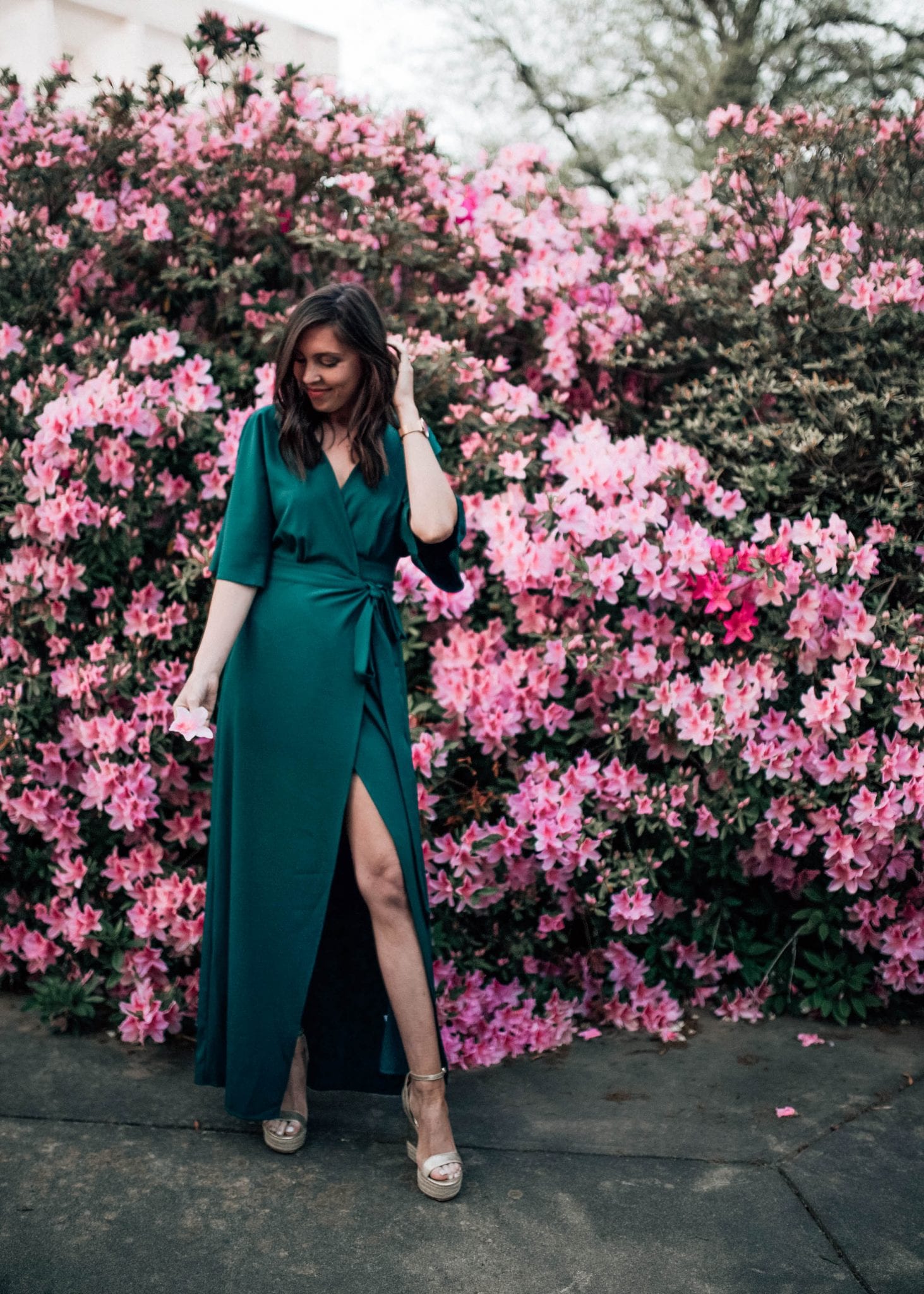 It's wedding season and we, for the first time in 6 years, have zero weddings to attend this spring! I know that isn't the case for everyone so I wanted to share the perfect wedding guest dress for under $100!
Many of our friends (as well as me and TJ) got married in the spring so I've spent a decent amount of time in the past searching the internet for beautiful not-too-hot-for-spring dresses that would also allow us to bust some moves on the dance floor. Comfort for me is key when it comes to an event that lasts several hours so it's not only important for me to find a dress I feel good in but it's just as important to me to find shoes that I can walk in for 4+ hours! I recently ordered these gold wedges and, as someone who rarely wears heels, I love them! They're such a great dressy shoe without being too formal. If you're going to an outdoor wedding, wedges or block heels are essential!


<center>

</center>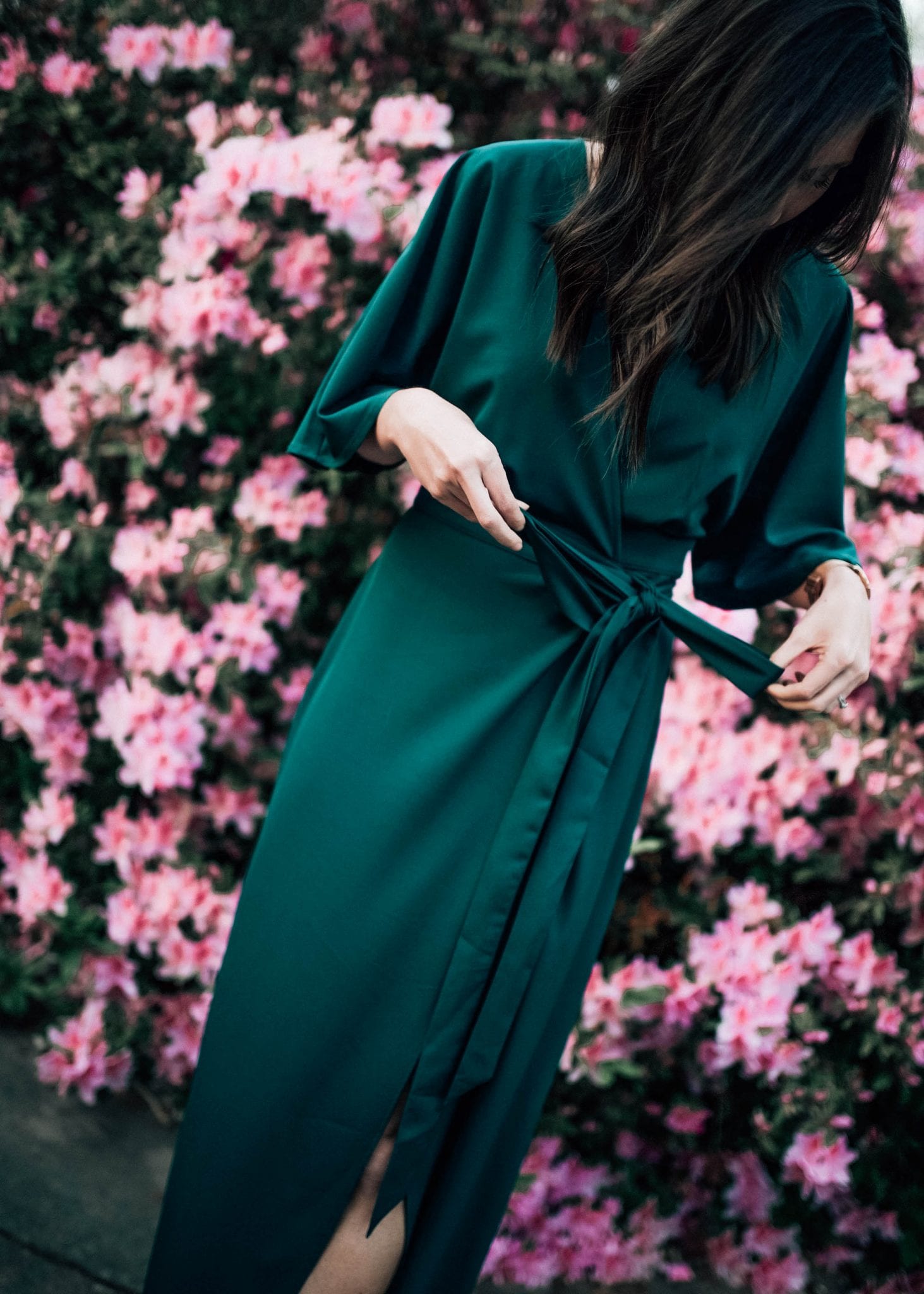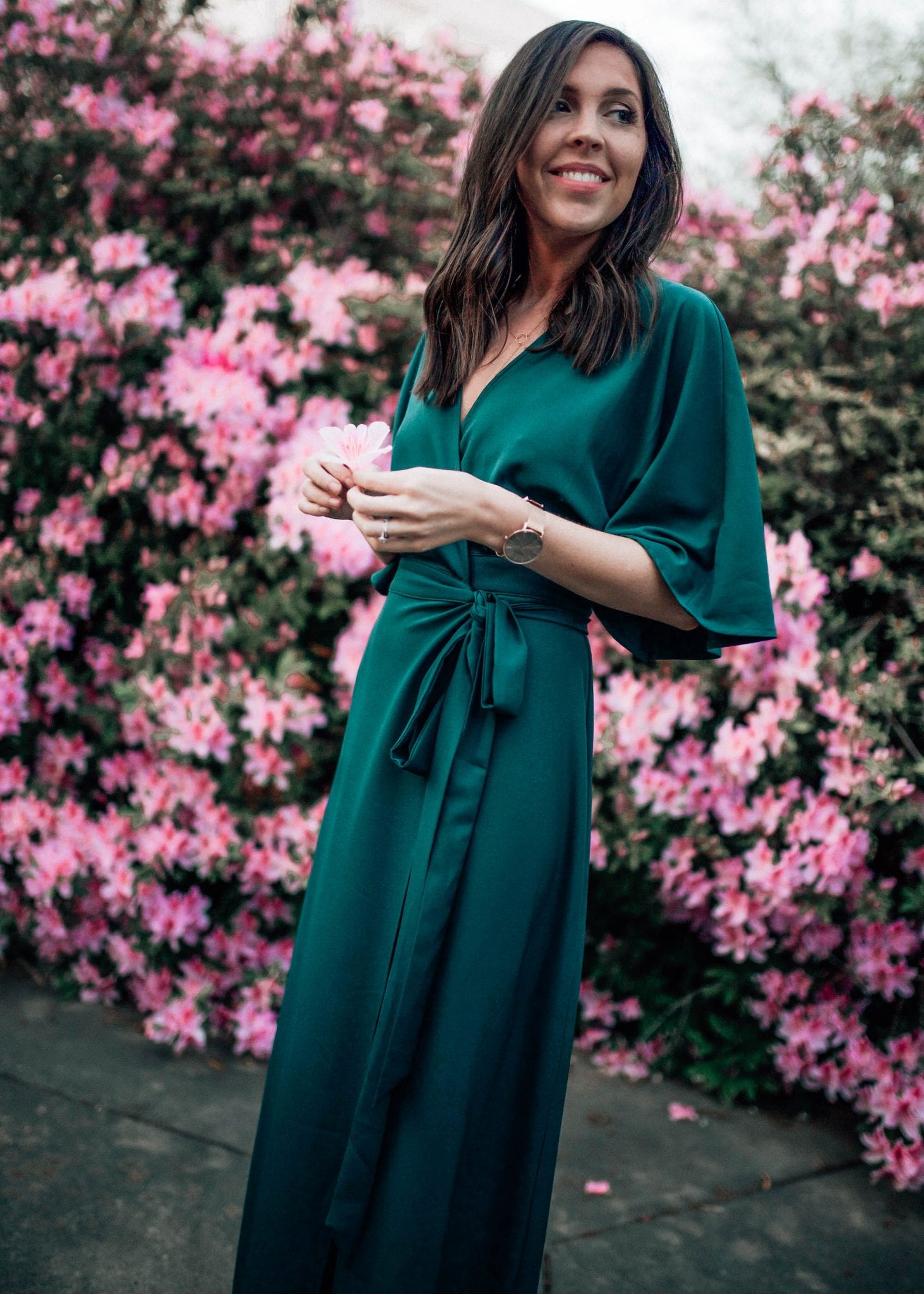 Anyways, let's move on to the dress! There's two types of dresses I've always loved… wrap dresses and maxi dresses. So, when I found a dress that had both of those in one, I knew it'd be added to my closet for future events to come. I actually wore it the other day with booties and a denim jacket for a much more laid-back/casual look, so it definitely doesn't have to just be saved for special occasions!
I've also found a few other dresses I'd absolutely be wearing if I had a wedding this season (scroll through the lookbook above)! For now, I'll be saving them for other special events/anniversary/fancy occasions that may come up or most of these can also be dressed down with more casual shoes and a denim jacket.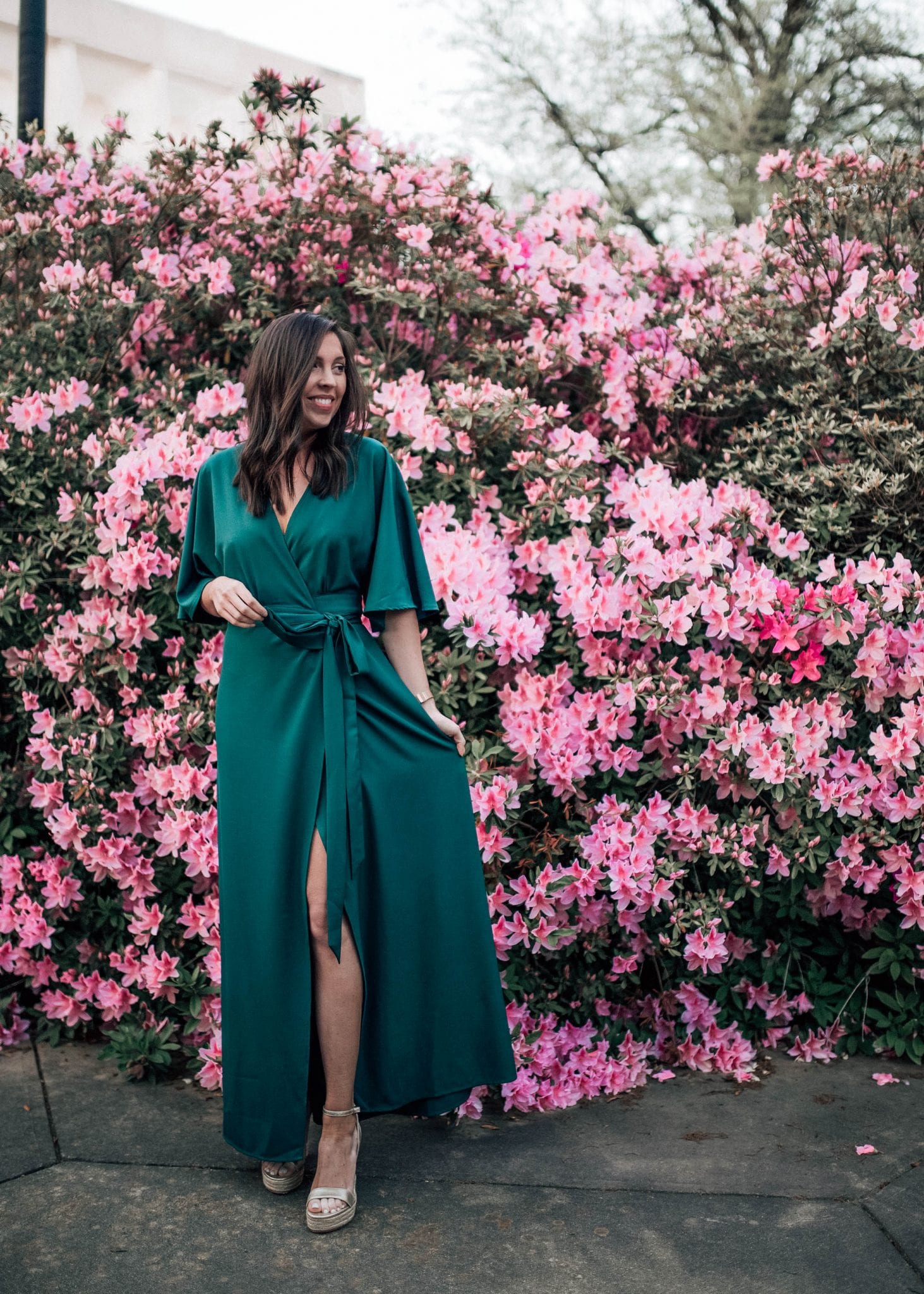 <center>

</center>