I've always strived to be as much of a plant lady as my mom but, for some reason, my dogs are making it challenging. They always like to eat the dirt until the roots of the trees are exposed and it makes it difficult to keep alive. Anyways, I've decided to replace a few of my indoor real trees with faux options. Buying a faux tree can be a challenge itself because it's not easy (or cheap) to find a plant that actually looks real and, when you do, it's usually very pricey. A few of my recent additions (both from Target) are: 1: this faux olive tree and 2: this shorter fiddle leaf fig tree that goes beside my desk. I really love both and also think a great place to look is Homegoods and Marshall's; however, if you're like me and prefer to shop online whenever possible, I've found 10 of the highest rated faux trees on the internet! I don't always read reviews for every single thing I buy but I think they are extra helpful when ordering something as questionable as a faux plant.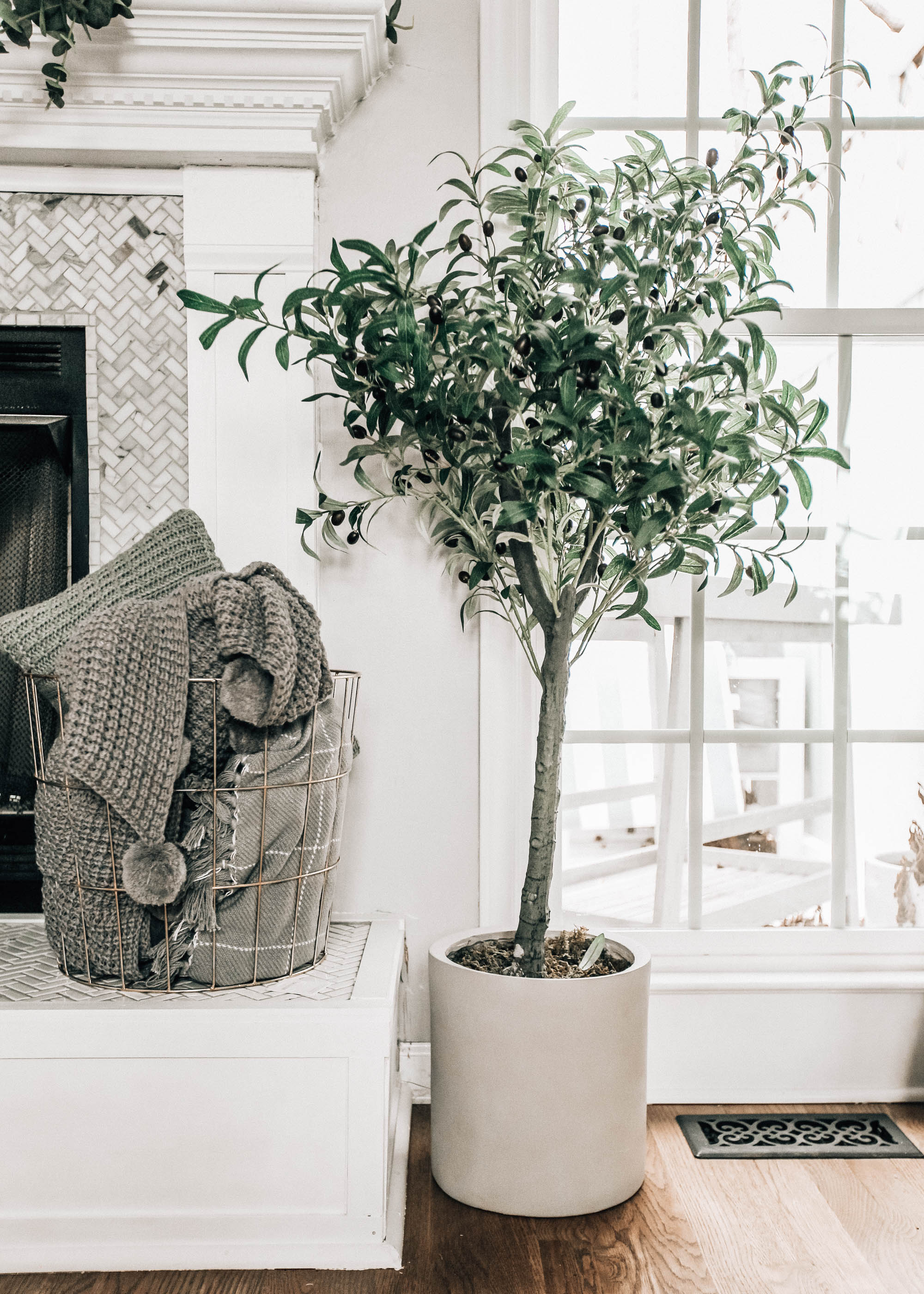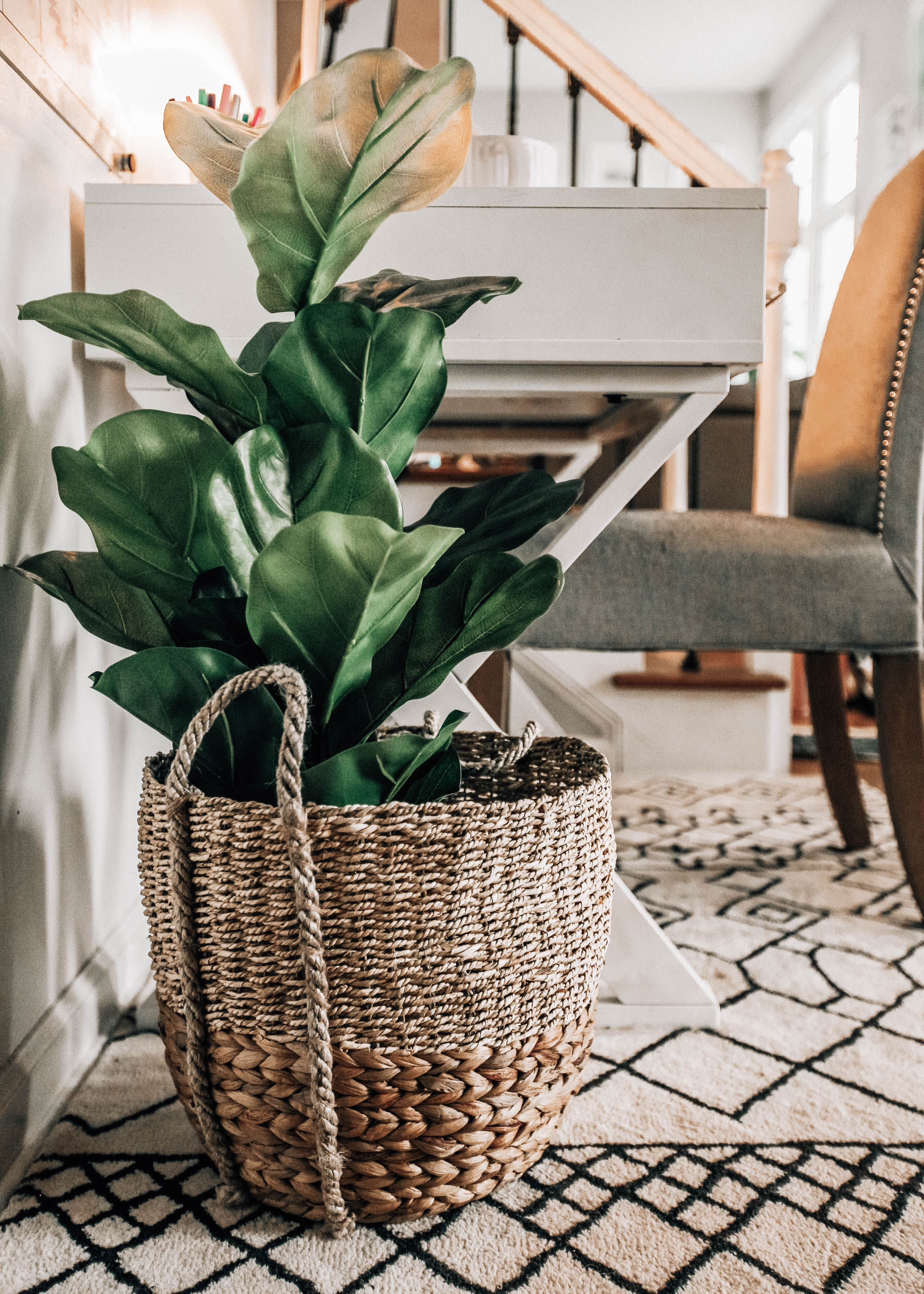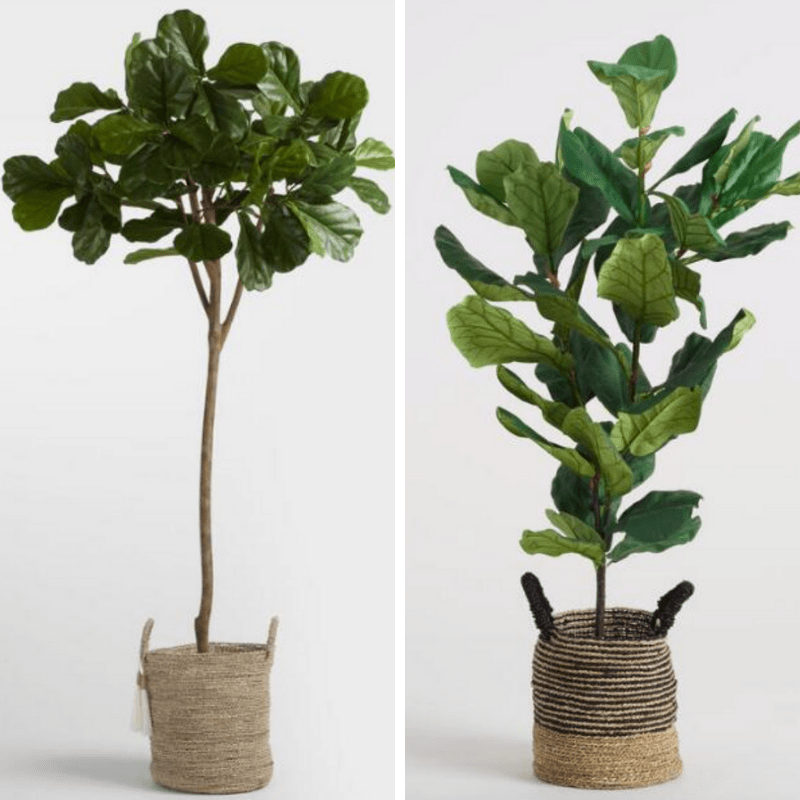 6 Foot Faux Fiddle Leaf Fig Tree

This tree has a 4.7 rating with 208 reviews and so many photos to help get a feel for what it really looks like. It's pretty tall and would be a perfect addition to any corner in your home!
Faux Fiddle-Leaf Fig Plant

If you're looking for a shorter version of the previously mentioned tree, this one has a shorter but fuller shape and is rated 4.6 with 129 reviews.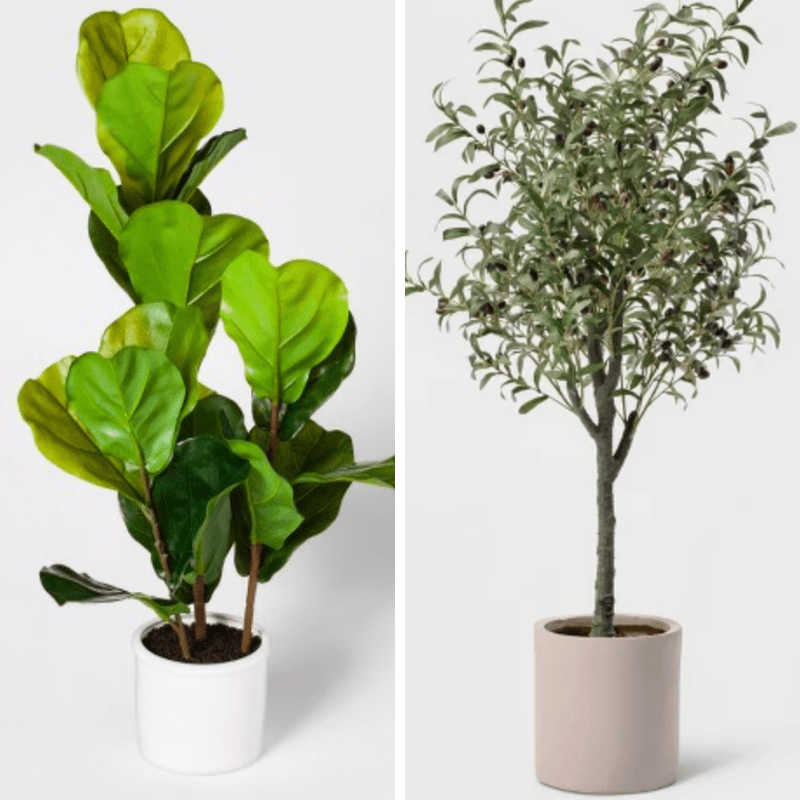 33''x16'' Fiddle Leaf Fig Plant in Pot

This is the plant I now have beside my desk. It's basically an even shorter version of the one I just mentioned but looks identical to the plant my dogs ate. Plus, you even get a little white pot with this one (even though I still put mine in a larger basket). For a 4.9 rating (38 reviews), you can't beat the under $40 price tag.
60'' Potted Olive Tree

I brought this one home last weekend and I really love it! We ended up cutting out some of the faux olives because there were just… a lot. But, it has decent ratings (around 3.8/5) and since it's a newer one, it has under 20 reviews (most are very positive) but a bunch of photos to look at!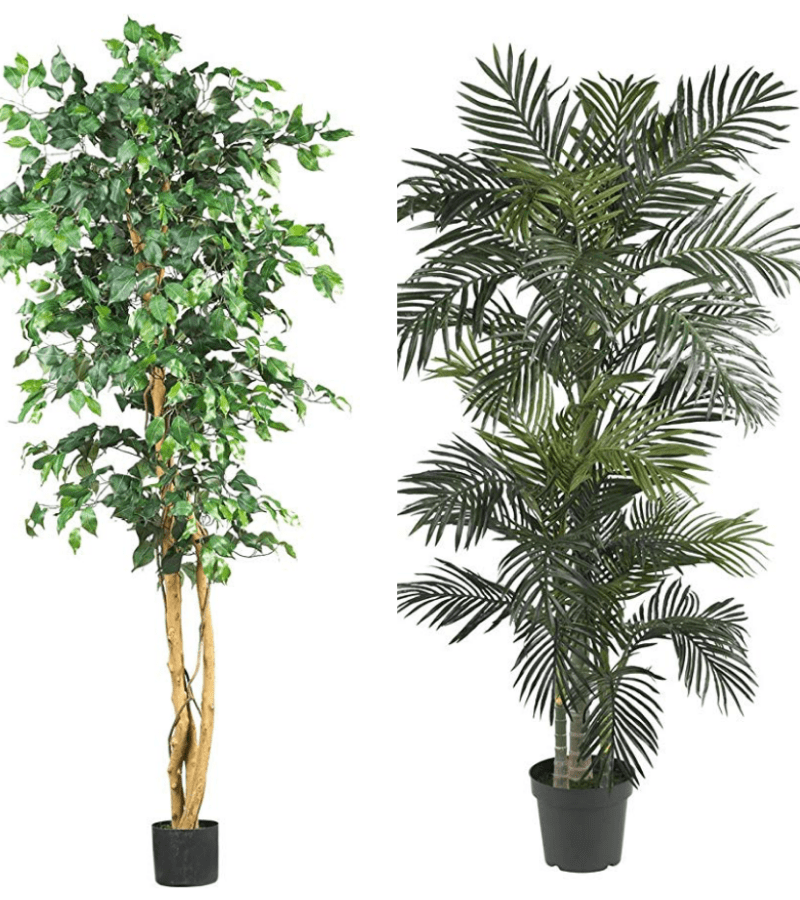 Nearly Natural Ficus Silk Tree 6 ft.

I can't complete this post without adding a couple of Amazon Prime options. This one is the highest rated faux tree on Amazon with almost 1500 reviews and a 4.5 star rating. You can choose a 6 or 7 foot option and have it delivered (prime) in 2 days!
Nearly Natural Golden Cane Palm Silk Tree

Another highly rated Amazon Prime option is this palm tree! For an over 6 ft tree, the price is pretty great and think this is the perfect addition to any space in the summertime, especially.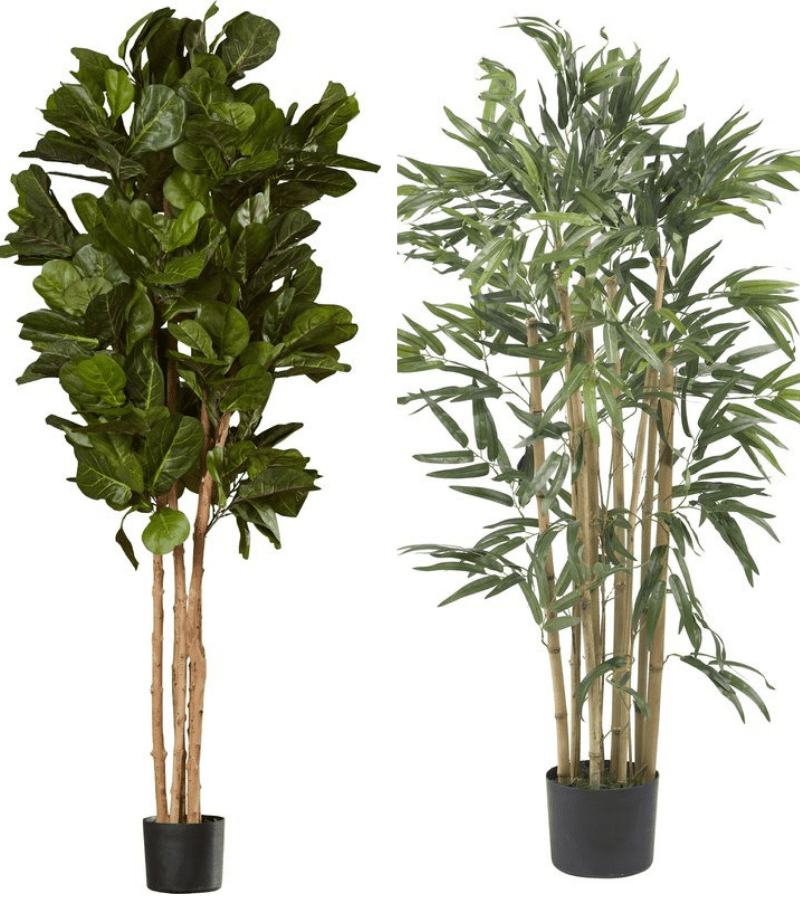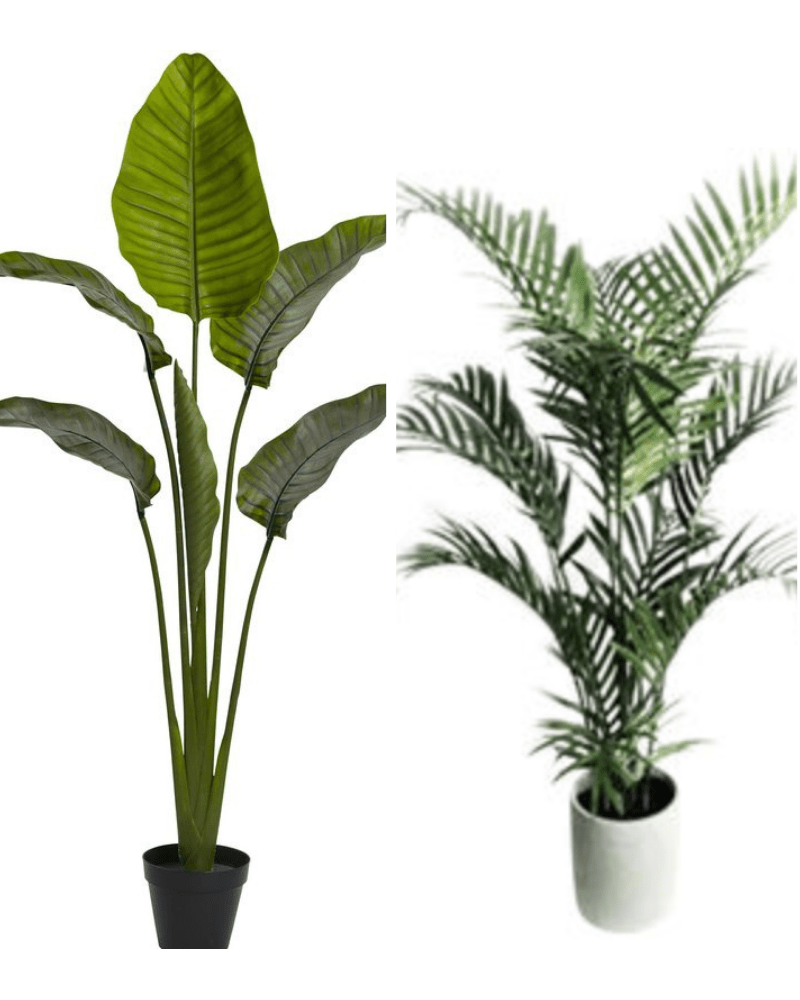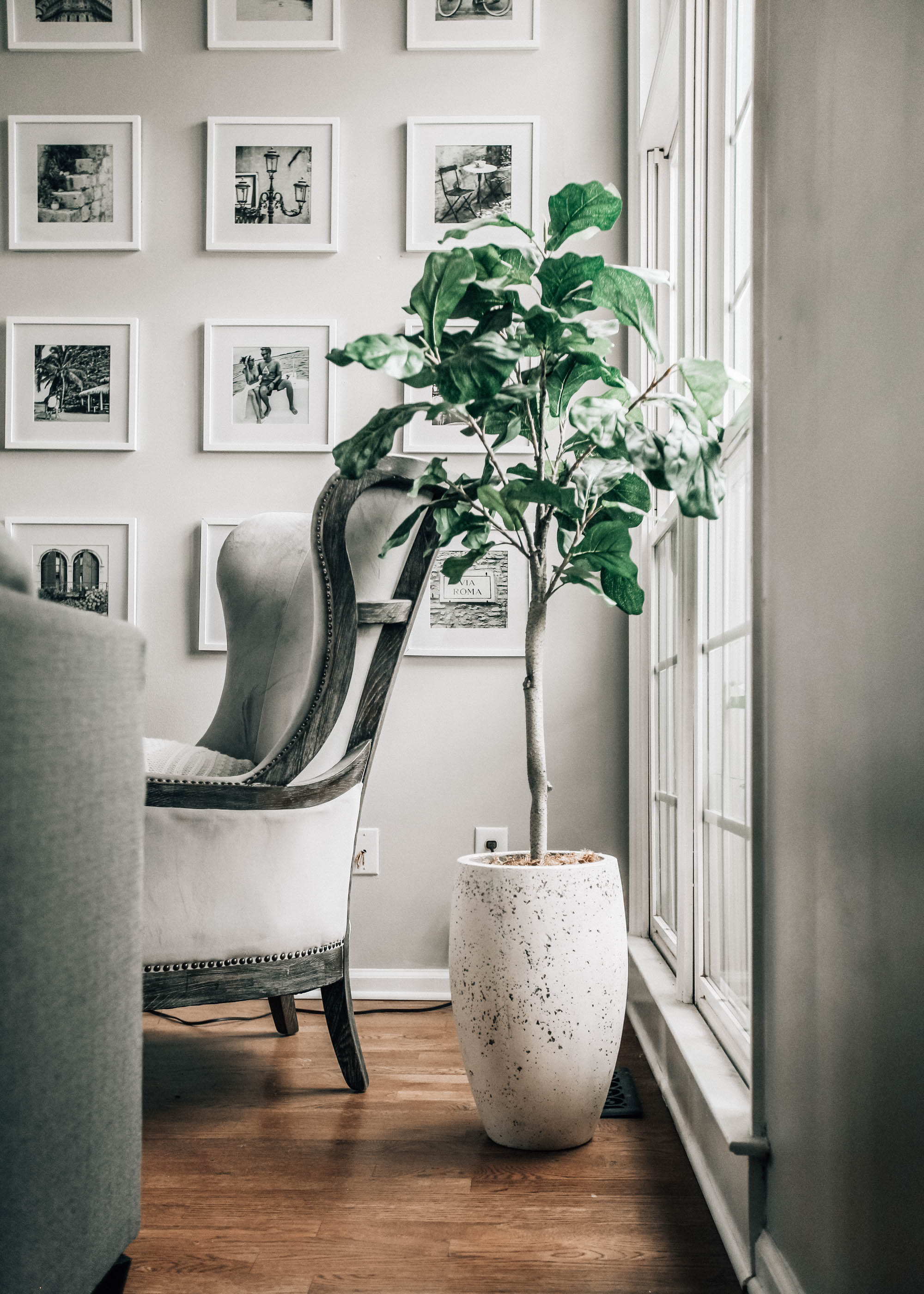 Another thing I noticed is that Pottery Barn seems to have a lot of great options; however, I couldn't find any reviews on those. If you've purchased a faux tree online that you love, let me know in the comments!

The Bachelor finale is this week, daylight savings has begun, and all is right in the world. I hope you all had a great weekend!