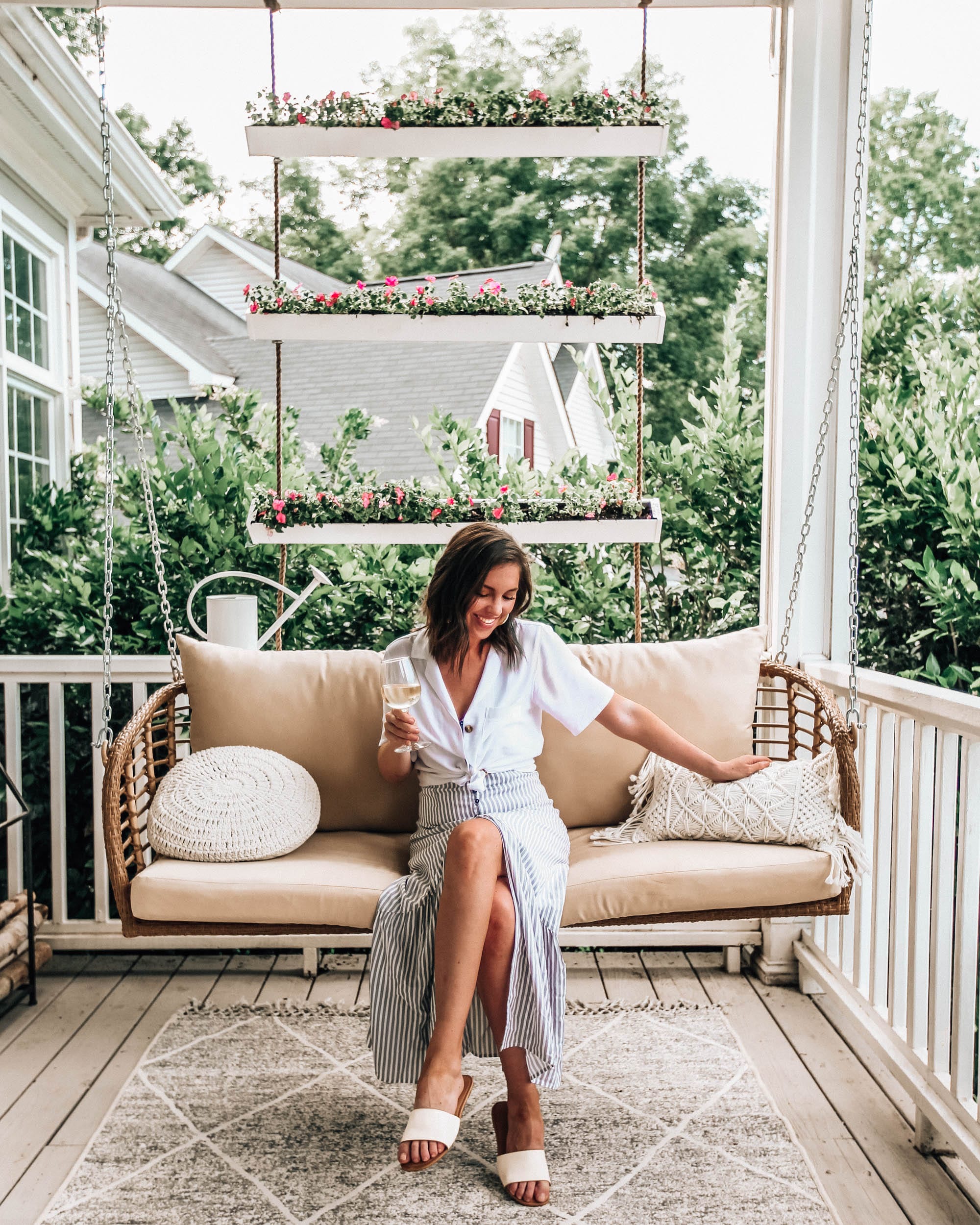 A few weeks ago we finally decorated our porch after a year of not really taking advantage of it's full potential and, honestly, it was crazy how quickly a swing can complete a porch. We added an outdoor rug and some flowers and now it's one of the coziest places and makes me look even more forward to the weekends where we can start our days slower out there with a summer breeze and a glass of orange juice.

I looked for a porch swing for a while because our porch is actually pretty narrow so our swing had to be under a specific size and I didn't know if I wanted to go with a more farmhouse style, modern, boho, or traditional. The swing I ended up selecting (this one) is a little bit of a mix of all of the above. I think it has a bit of a boho vibe without being too much. I love the texture and wicker material it's made of and also that it is way less heavy than wood swings. I wanted to put together 10 other swings that I found while doing my search in case you're also thinking of sprucing up your outdoor space with a swing.

At some point, I'll have TJ share how exactly we hung it (probably on my IG stories) but, in all honesty, it was challenging hanging that thing! It took us a while and we ended up hanging it from our attic.