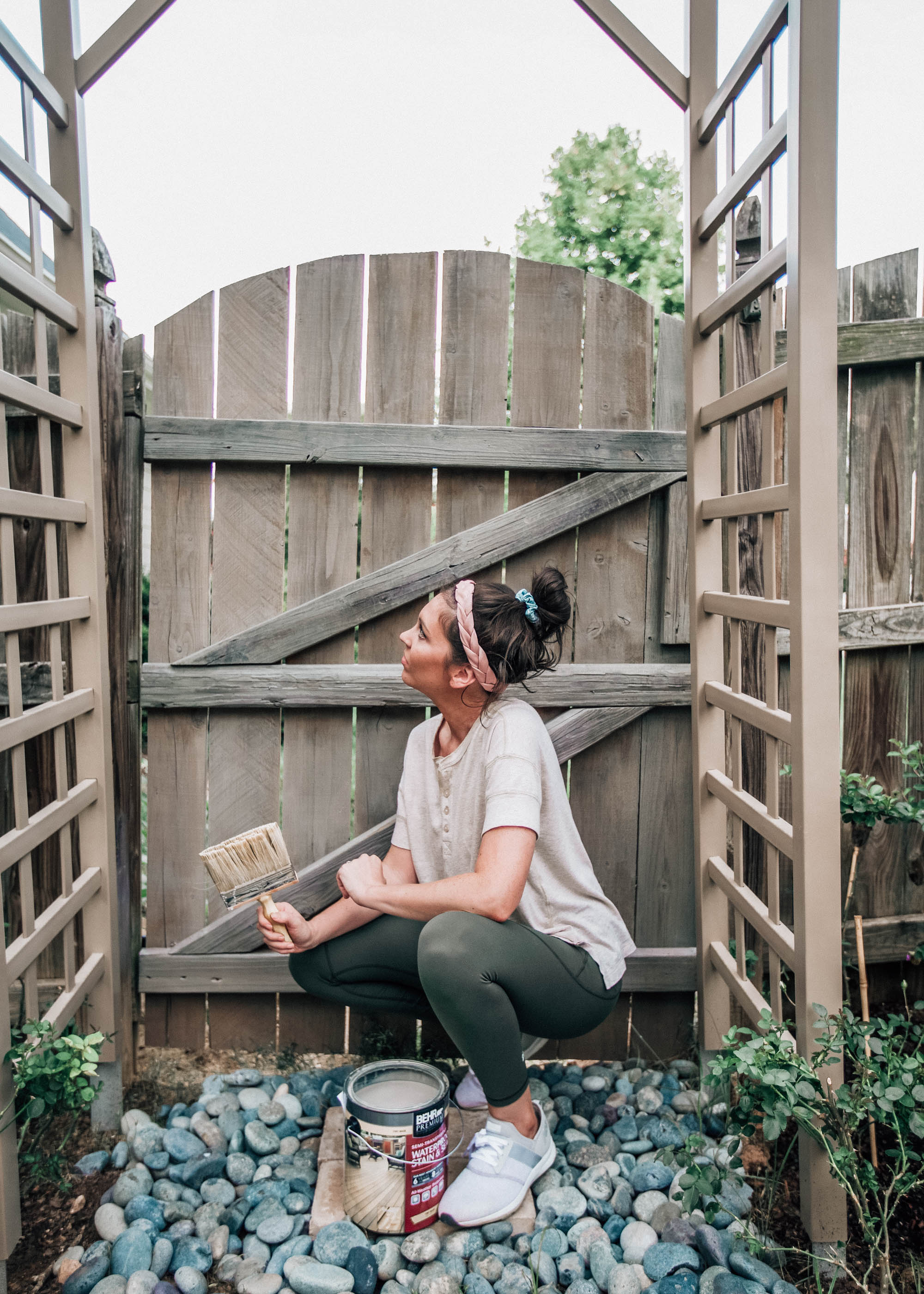 I've shared a few landscaping updates as part of my 2019 goals, but it wasn't until recently that I had the urge to add one more project to the mix – staining our fence! I was watering our roses one morning and noticed that something about our yard didn't feel right and it was our fence! Our fence was dirty, had green mildew growing on it, was built with different types of wood, and it just wasn't doing anything for our other simple landscaping ideas that we were working on. Luckily, stain is a fairly affordable update you can do (although time consuming) and I had some leftover rewards from our cash back credit card to redeem. If you're looking for a great cash back rewards credit card, Chase Freedom Unlimited is the way to go!

I'm no stranger to painting and staining as we've painted about every room in our house and stained our back deck twice since we've started living here but, for some reason, choosing a fence stain was a little more intimidating. There were so many options of browns, black, green, tans, greys, and natural wood stain options… where would I even begin?!

I started out with looking through all of the samples at our local home improvement store, bringing home a few to test out before committing.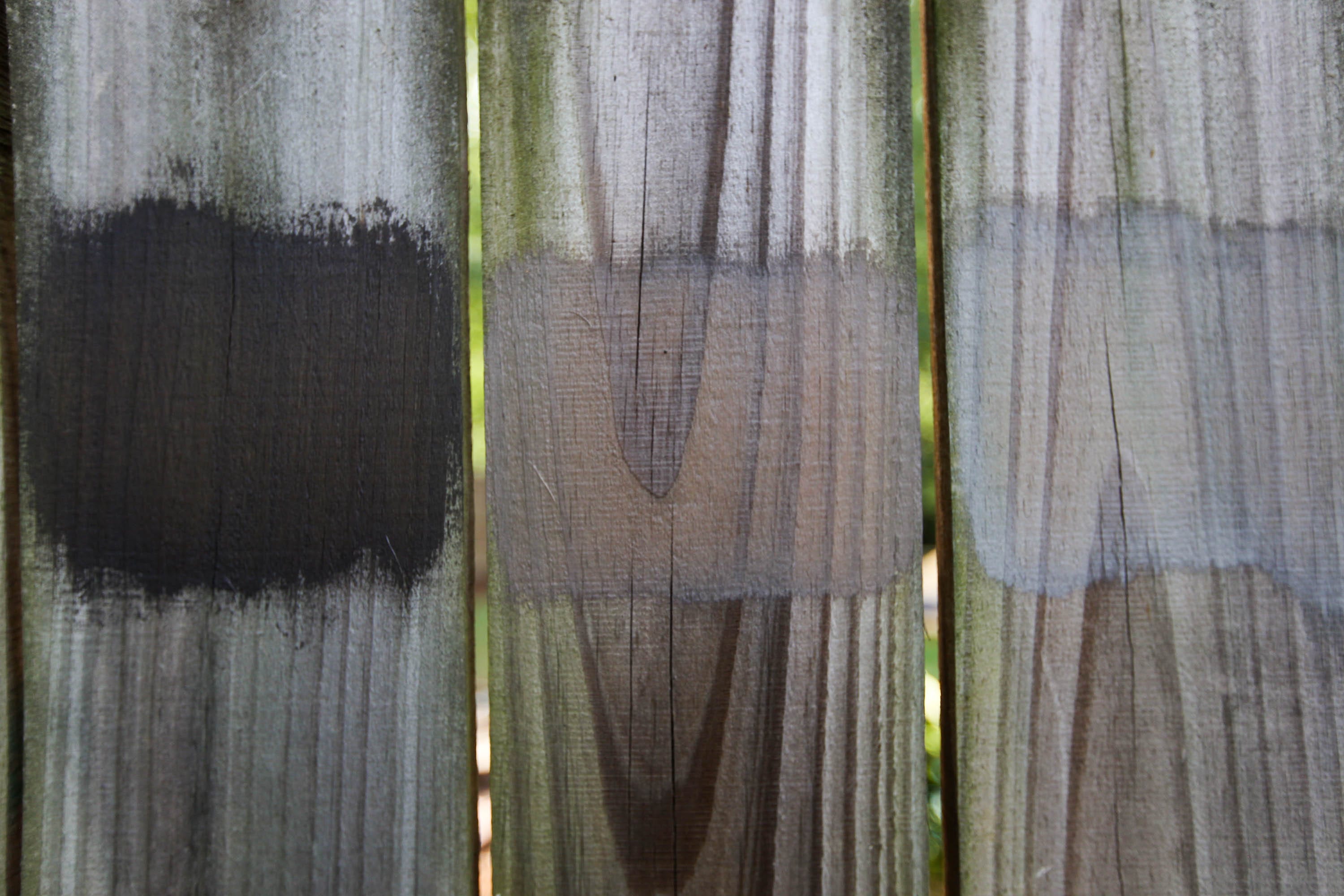 (From L to R): Cordovan Brown, Castle Gray, Chatham Fog

I knew I liked the look of weathered grey yet natural looking fences so once I saw the Chatham Fog color, I knew it was the one. It's a grey color but very subtle so it still looks fairly natural. It evened out all of the different wood colors that were used to build the fence and just made everything look much more cohesive while still maintaining a great natural looking color. I went back to the store, bought a couple of gallons of it and have been working little by little on our fence on days when it's not too hot outside. I'll wait until it's completely done to show more but I did take some photos after I stained our gate.
This is what most of our fence looked like BEFORE any staining: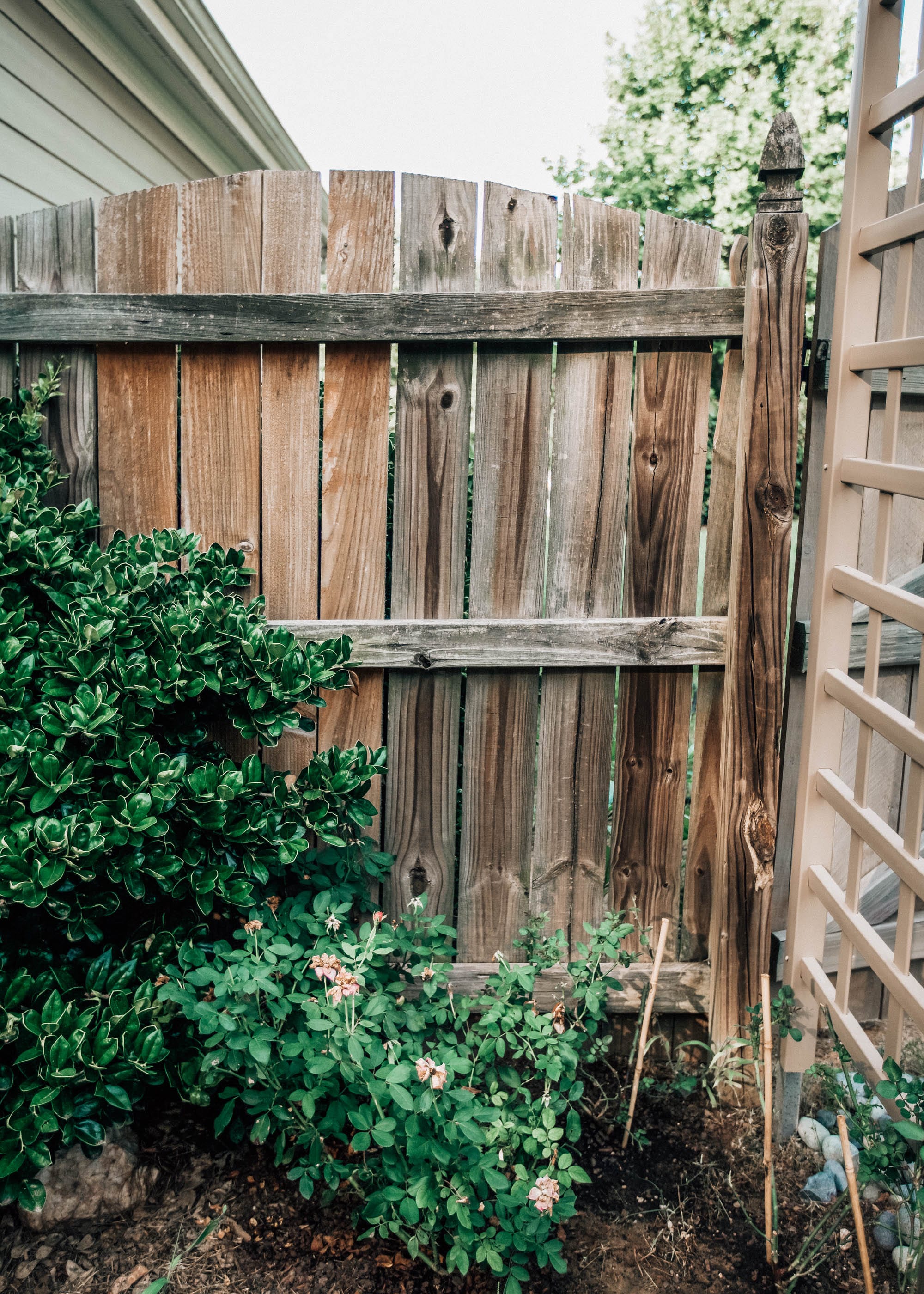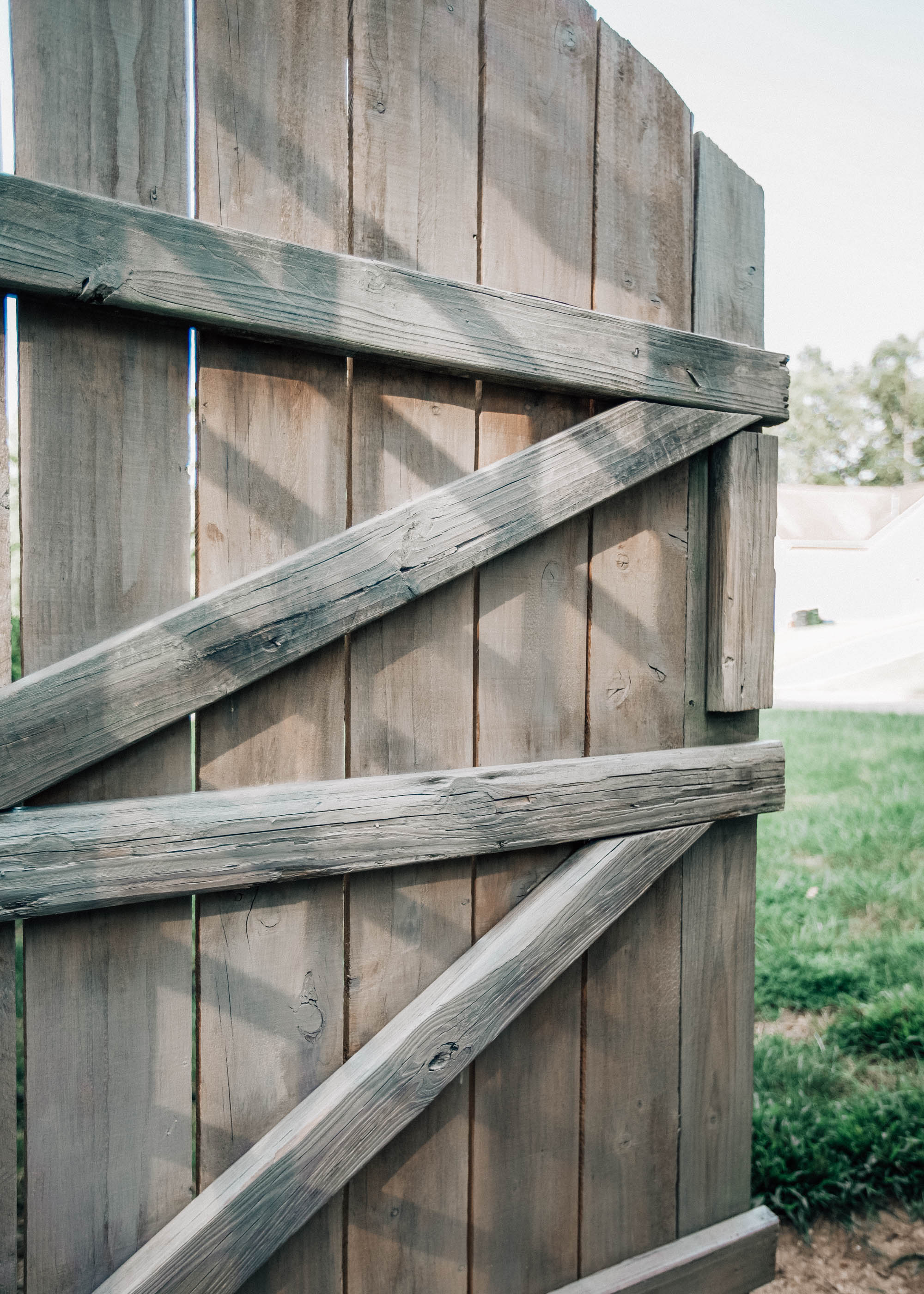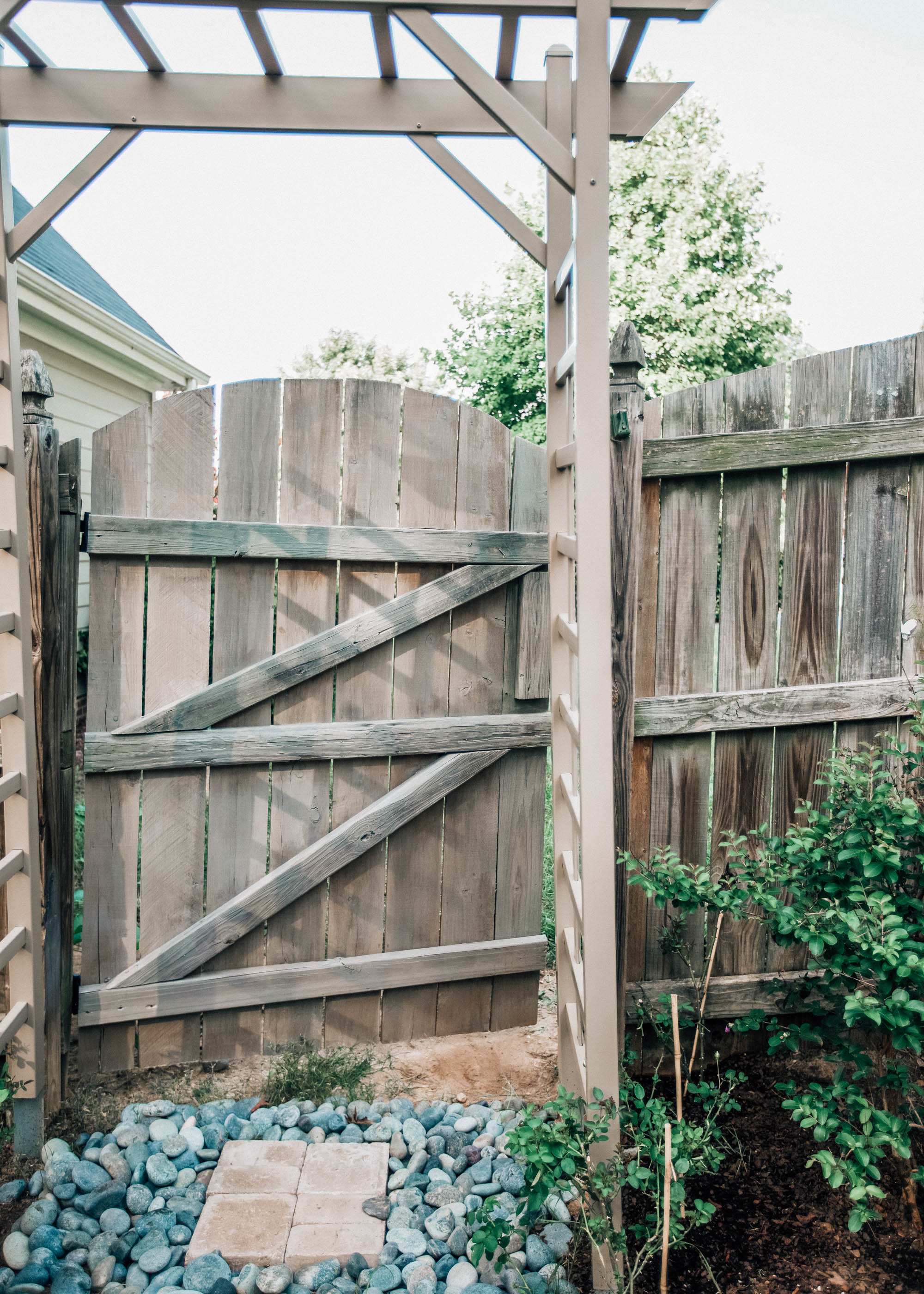 The gate shows one coat of semi-transparent stain. You can see how it smoothed and evened out the differences in wood tones but still has a natural feel. It reminds me of CC cream but for the fence!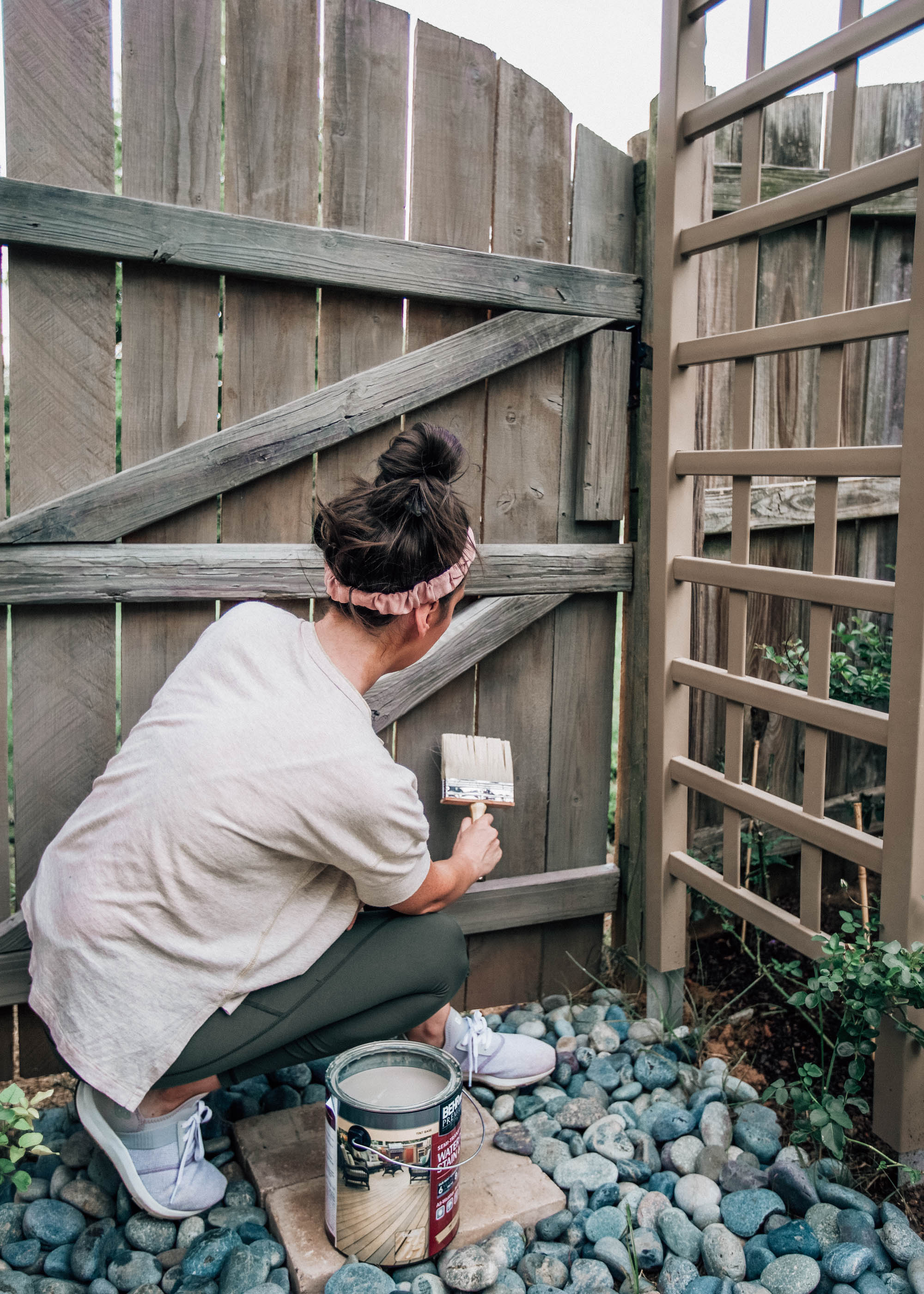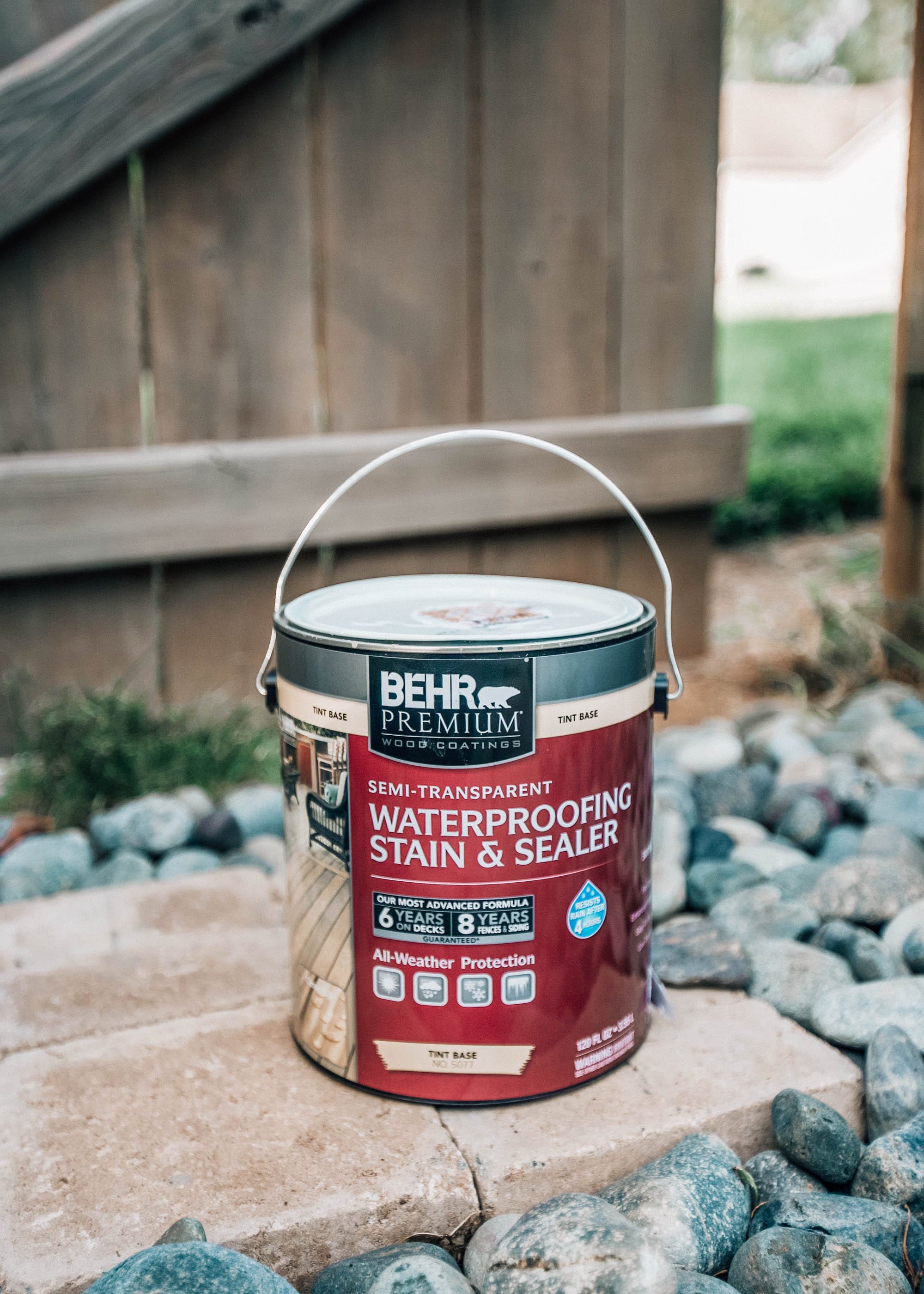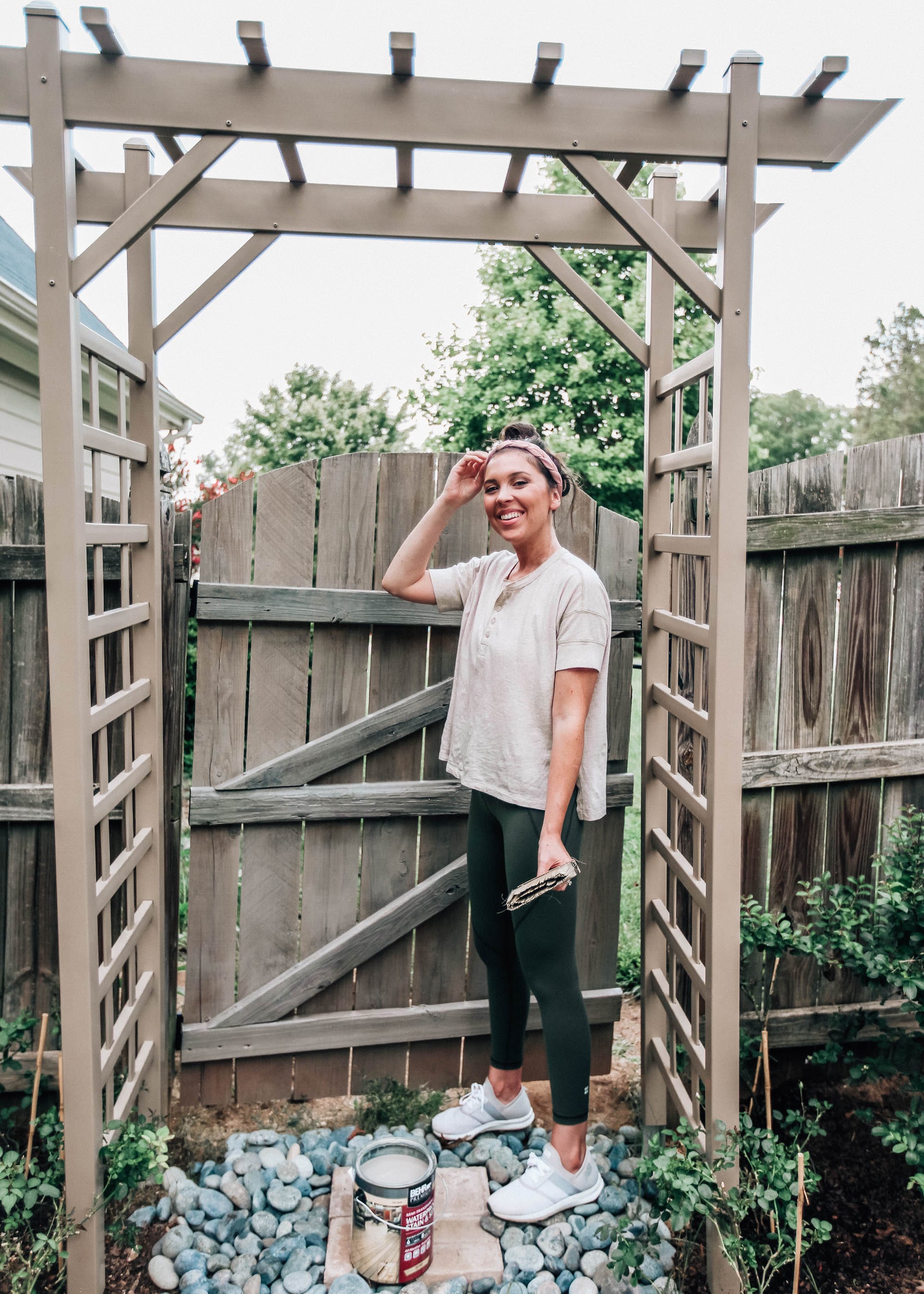 Now that our fence will be looking fresher soon – another simple landscaping project finished! – It'll really highlight all the gardening we've done this summer using our Chase Freedom Unlimited cash back credit card, and make the landscaping stand out much more! I can't wait to share updated photos next time!