It's the 5th of December which means it's the 5th day of the Twelve Days of Giving! If you haven't been following along on here for a while, or ever, I've teamed up with one of my friends, Taylor Rae, the writer of Style Souffle, to bring 12 days straight of giveaways...
It is good to see you, Friday! I hope everyone survived this week. I haven't quite gathered all of my thoughts on it all. I know there are a lot of people who could use some warm & fuzzies in their life. Today, I am sharing a few latest cozy sweaters that I can't...
Y'all, I can barely focus on anything today because I'm SO excited for Election Day and for this election to be over! I am so pumped. TJ is probably excited for me to stop yelling at the TV too. I've really gotten emotional about this one and I just hope our country...
Vera Bradley's latest campaign is called "Its Good to Be a Girl" and if you've followed me for a while, you might know that I'm a fan of VB's bags. I love how they started offering more neutral bag options in addition to their classic printed bags. If you look online,...
I've been waiting for you, November! I'm bringing a little Thanksgiving inspo to you today with this plaid beauty from Certain Things in Cameron Village. If November was a dress, it would for sure be this one and I just might have to wear this on Thanksgiving this...
Growing up, my parents would both travel to Asia a lot for work. I remember they would always bring me back a "fake" designer bag when I was kid and I loved it. Back then, I was too young to care about it being "real" or "fake"... I just loved that my parents brought...
Photos by: Megan Kerns Photography, Julie Livingston Photography, Megan Kerns Photography In celebration of one of my bestie's birthdays today (Happy Birthday Sara!), today's post is all about affordable gift ideas for your best friend! I love birthdays and I love...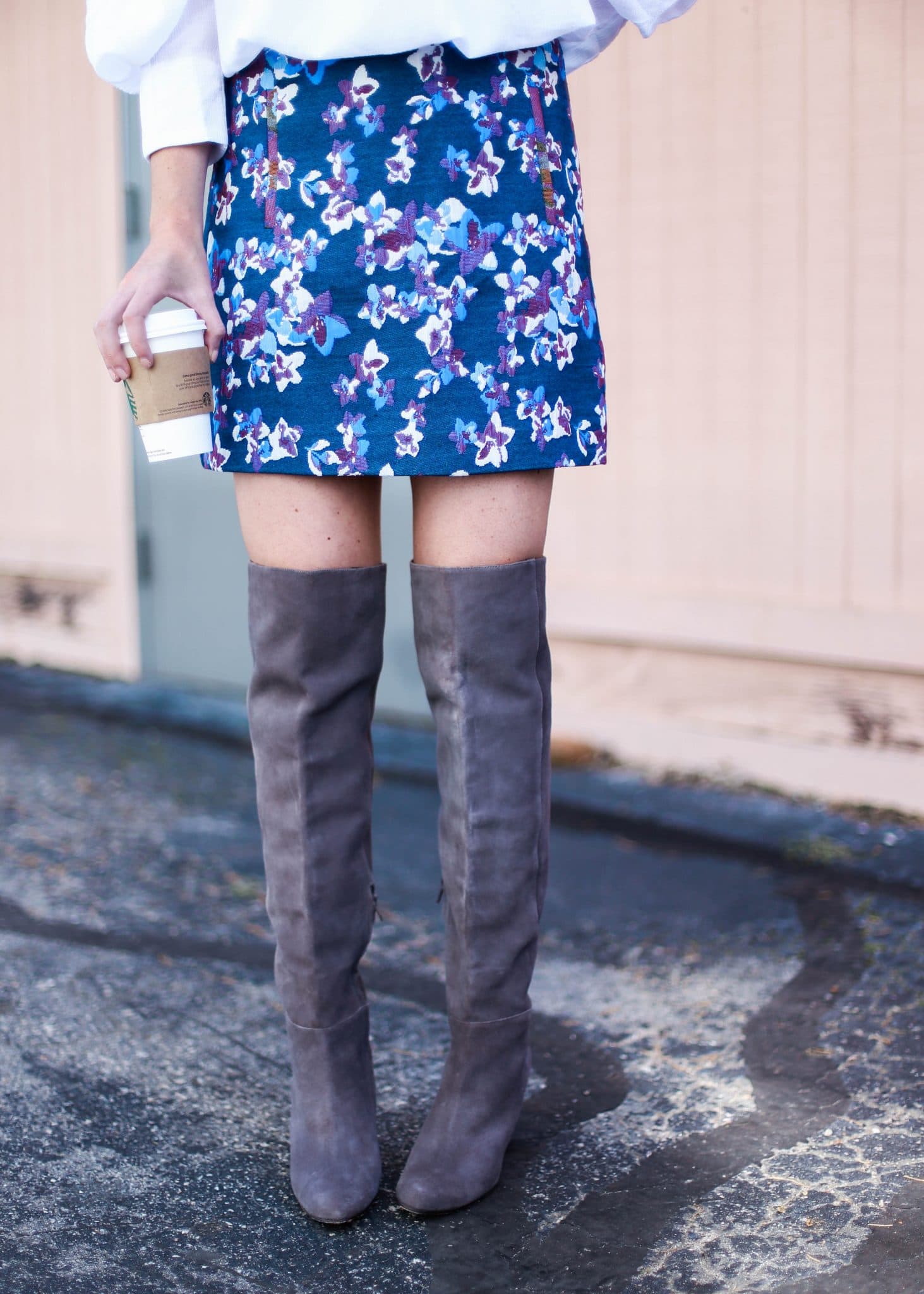 Just stopping by to give a quick PSA for you shoe lovers- If you've been on the hunt for a pair of over-the-knee boots, I'm here to give you some good news! This grey suede pair I'm wearing in today's post is 30% off (also available in black) and you can find me...
You know those pieces in your closet you wear over and over again? To start off the new week, I've put together a fairly simple and neutral outfit combining a few things I've had in my closet lately and have loved. From these dark wash skinny jeans I can't get enough...
If you're anything like me and like to wear comfortable shoes to work throughout the week, this post is for you! I've always been a fan of throwing on a pair of flats before running out the door for work but, usually, I've settled for flats that are "just okay". You...
I hope ponchos never go out of style.  I've always loved a good poncho. It's the closest you can get to wearing a blanket out in public without actually wearing a blanket and there really isn't a cozier thing to wear! While shopping around 'the village' the other day,...