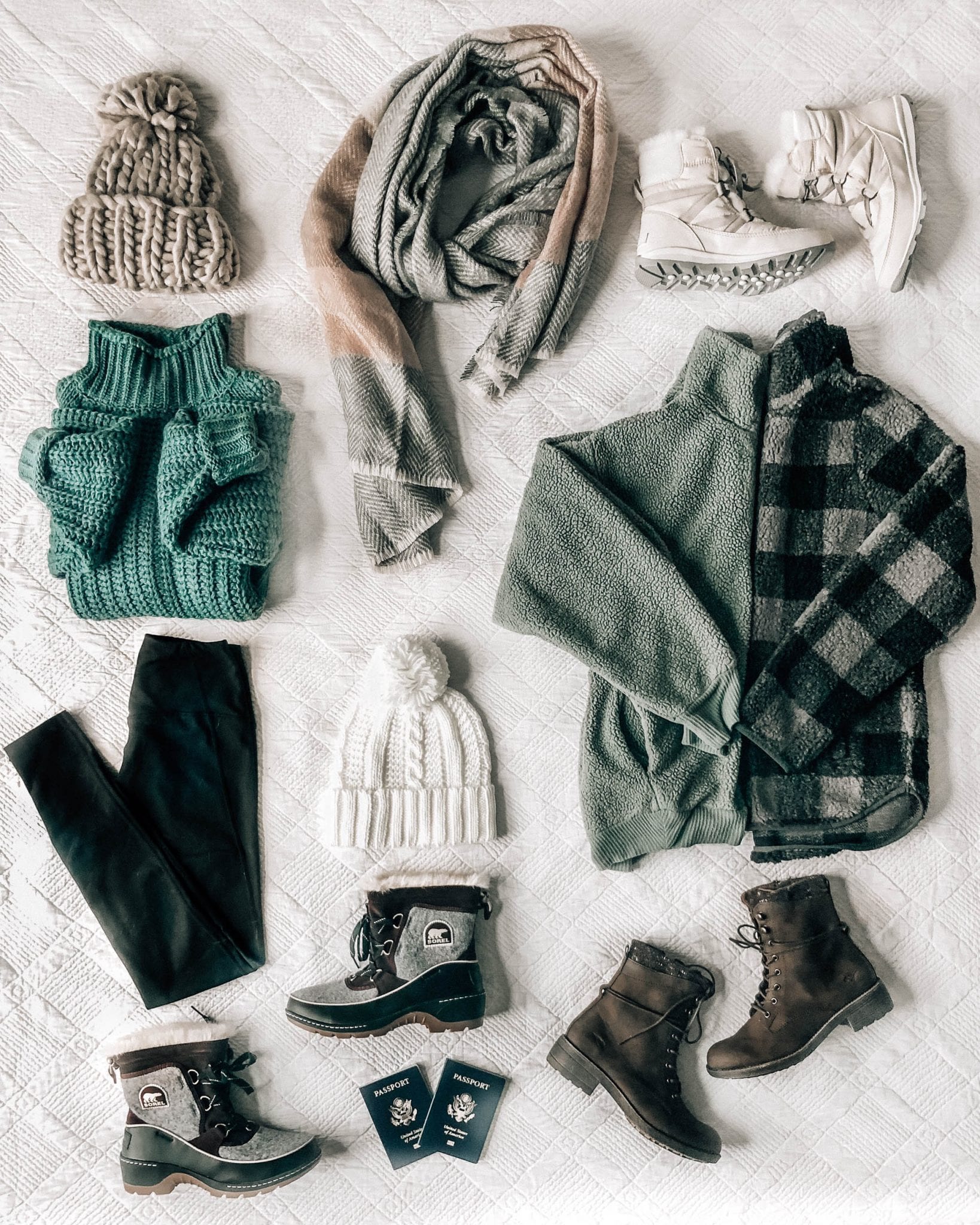 TJ and I made it to Banff National Park in Canada and it's easily the most beautiful place I've ever visited. We're staying in a secluded lodge resort where there are no TV's, no service, and really bad wifi so I'll keep today's post short and sweet. When we originally booked a mid-October trip here, I had no idea it would be snowing but apparently it ended up snowing a little early this year… which definitely isn't a bad thing (the snow covered trees are SO pretty), we just had to prepare and pack for a more-wintry trip. The high will be in the 30's while we're here so I was sure to pack gloves, hats, and my warmest boots.
I packed three pairs of shoes to bring with me… all very casual boots that I could wear out in the snow including these casual brown ones that would be perfect for even back at home this time of year, these lightweight (feels literally weightless) white boots, and a thicker, more terrain-ready pair. I actually wore these white ones for our entire travel day and I'm convinced they are some of the best shoes made… ever.
<center>

</center>
<center>

</center>
<center>

</center>
<center>

</center>
Thanks so much for stopping by and I hope you have a good Monday! I'll share more photos of our trip on Instagram this week and hopefully, if you're looking for colder weather items, it'll be helpful. If I had to choose 3 items I couldn't have come without…. it's
this jacket
(really good price if you find it during a 40% off sale), these
boots
, and this chenille
turtleneck
. These will definitely be my most worn by the end of the week.