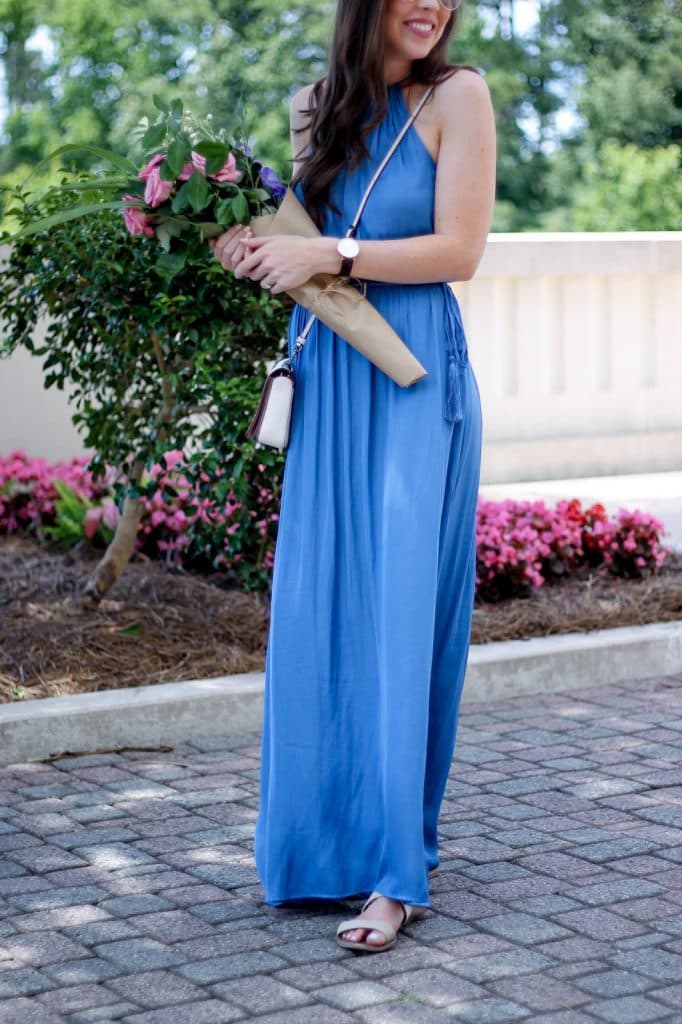 It seems the older I get, the more I become more like my mom in the way that we love flowers. I usually have to control myself in the grocery stores (especially Trader Joe's!) but I just can't say no to soft pink roses, peonies, hydrangeas, and all the greenery! It is the best piece of home decor you can find… thanks Mother Earth! Fresh flowers also are a perfect gift to bring to a friend or loved one but the plastic wrapping at the grocery store can sometimes take away from the natural/earthy vibes. So, today I'm showing you a super quick tutorial on how to wrap your flower bouquets to make them look even more beautiful!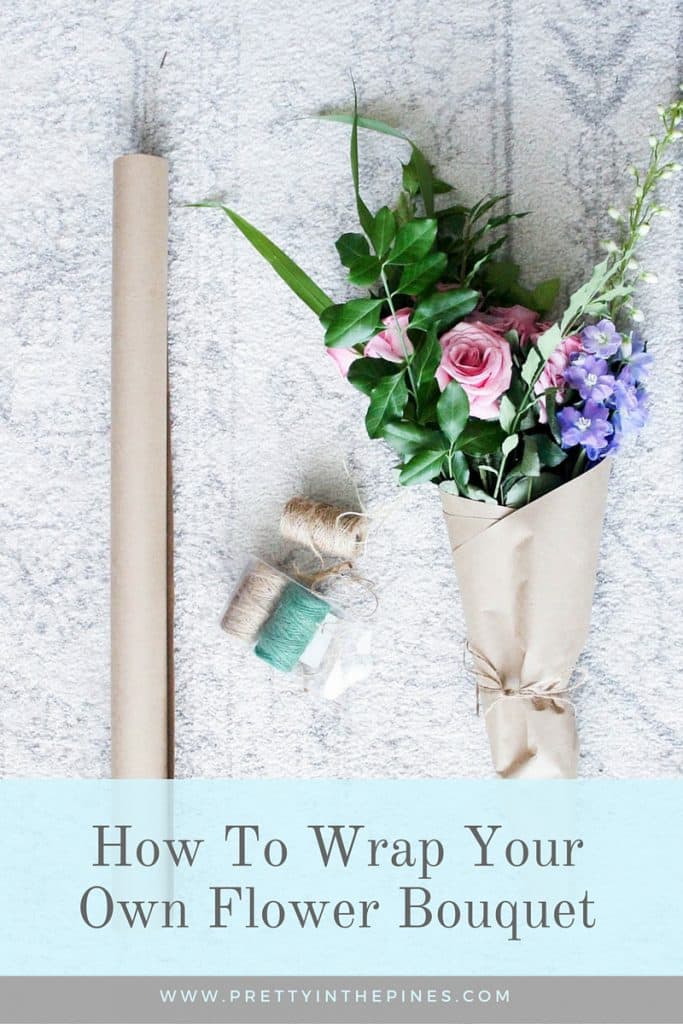 There are two simple things that you should stock up on in case a 'flowermergency' arises and they are: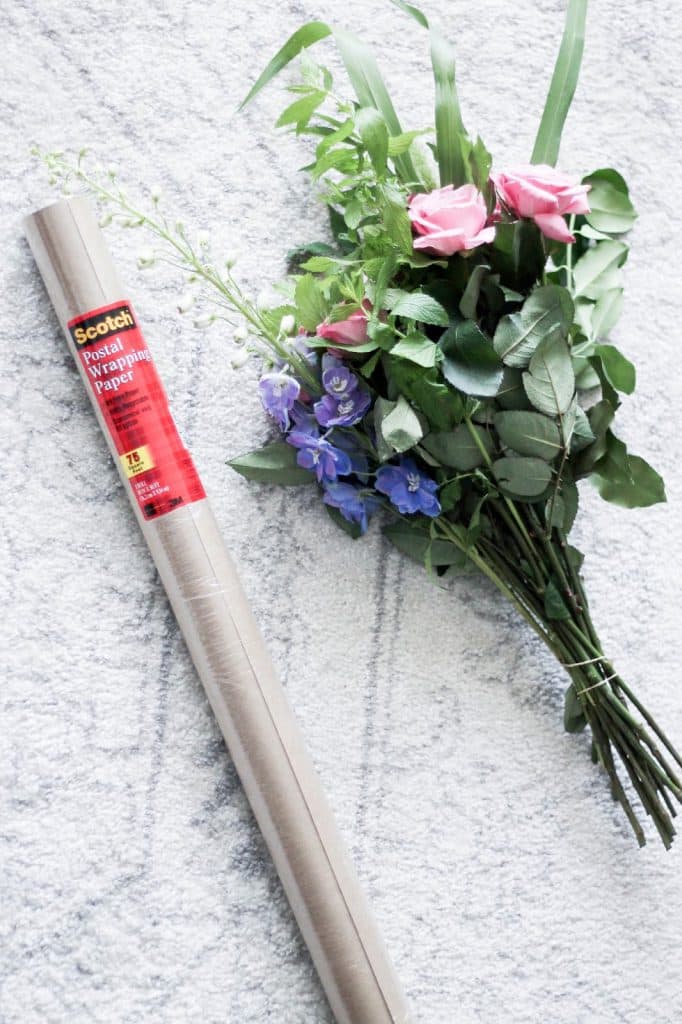 Step 1: Cut paper into a square about 2 ft x 2 ft, depending on how big your bouquet will be.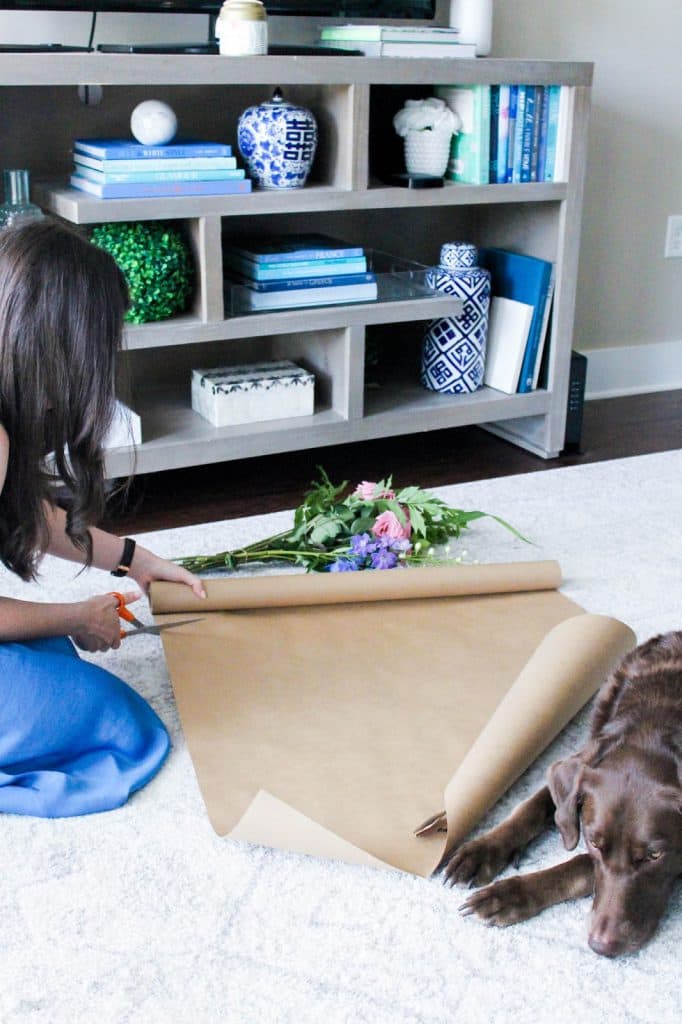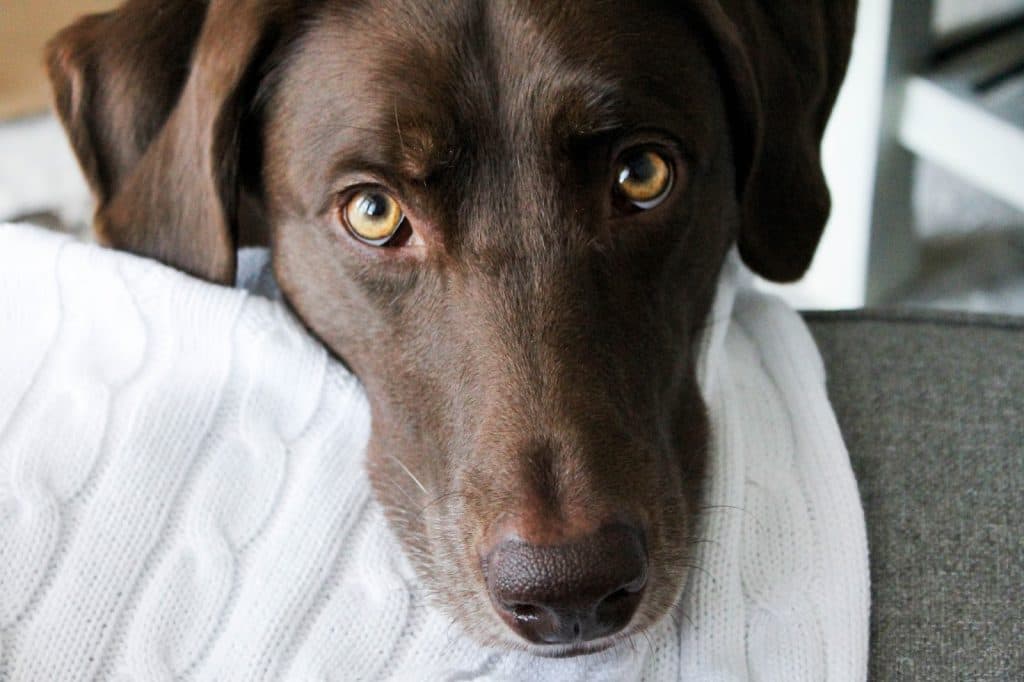 Step 2: Place the flowers so that the stems are all pointing toward one of the 4 corners of the square. Then, you'll just fold the paper from that corner upwards toward the stems.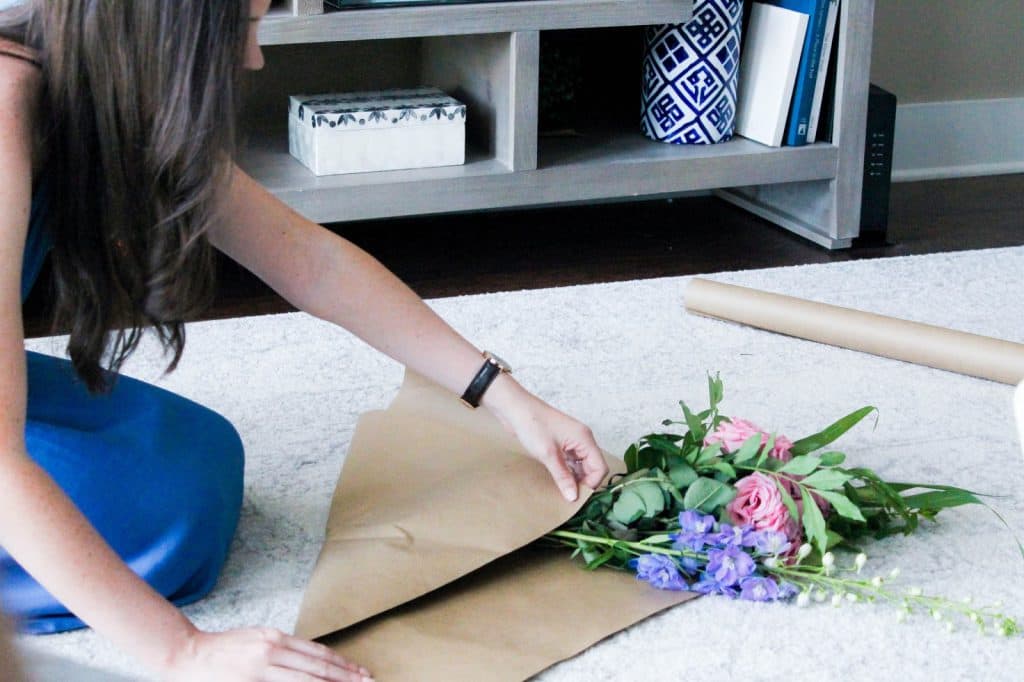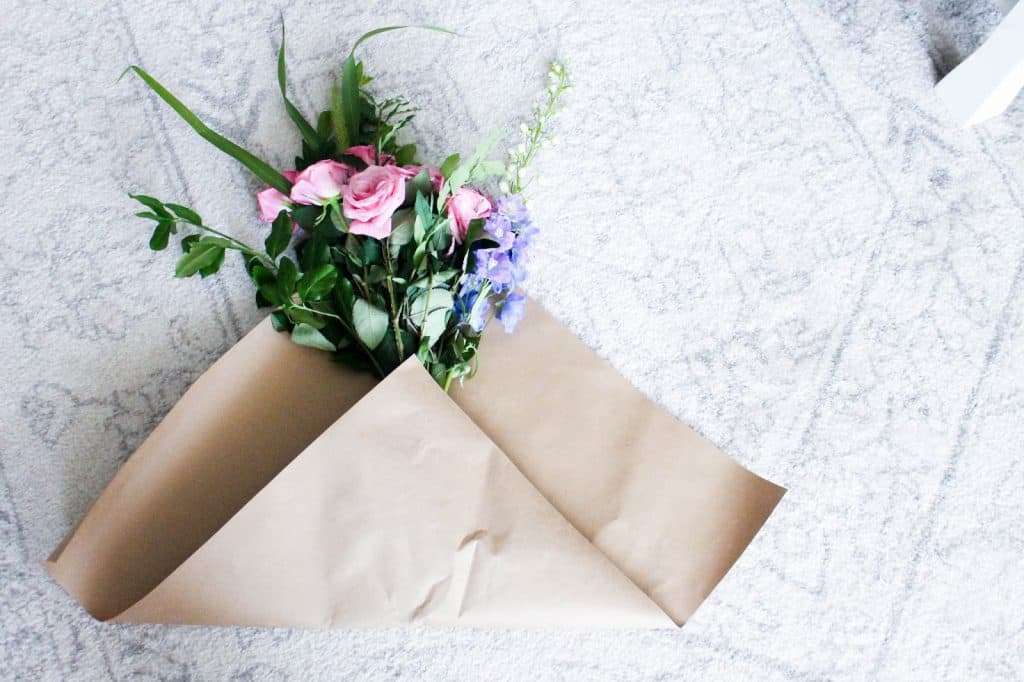 Step 3: Fold one of the sides of the paper inward. In the photo below, I folded to the right. You'll simply wrap the other side around the stems in the opposite direction!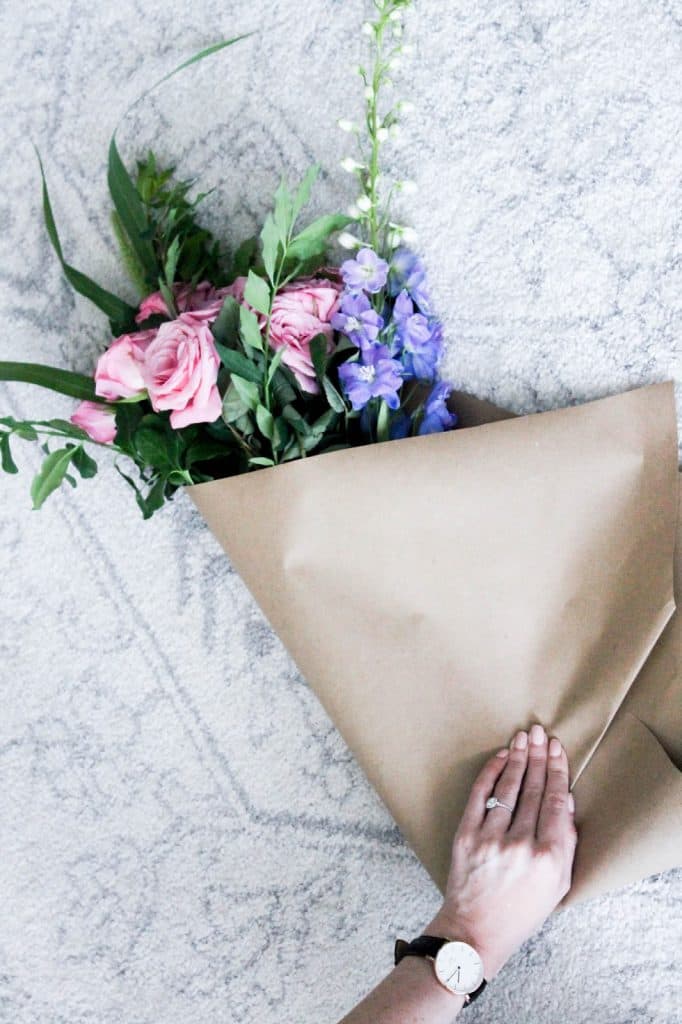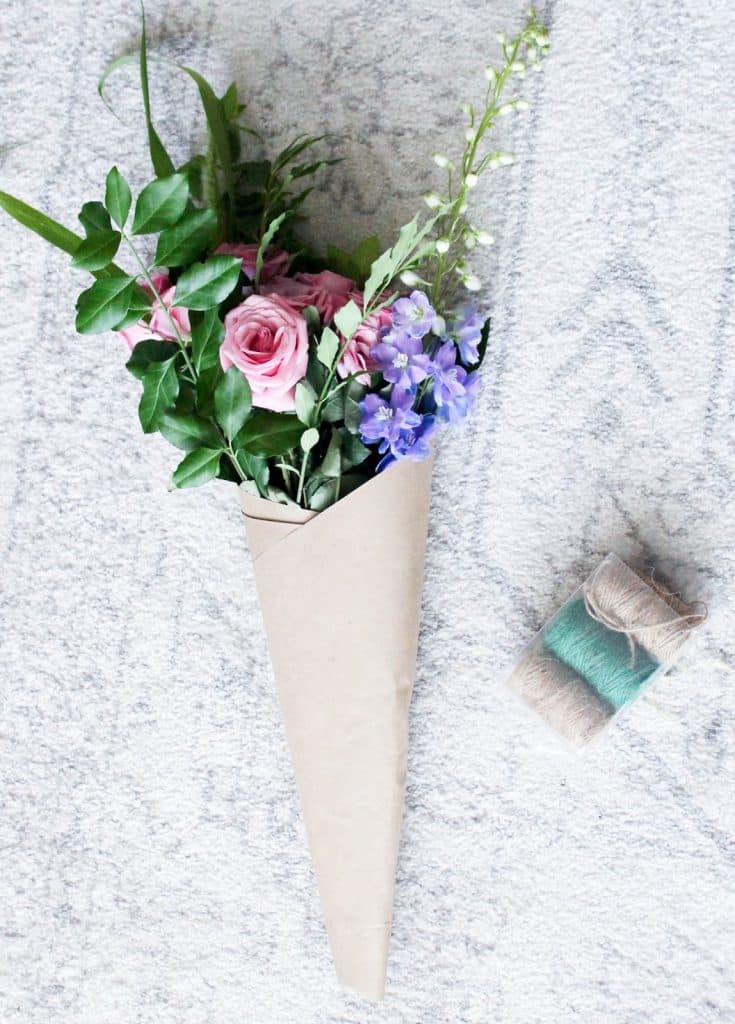 Step 4: Tie a piece of natural looking twine around the middle of the paper. By now, you should have a perfect looking bouquet!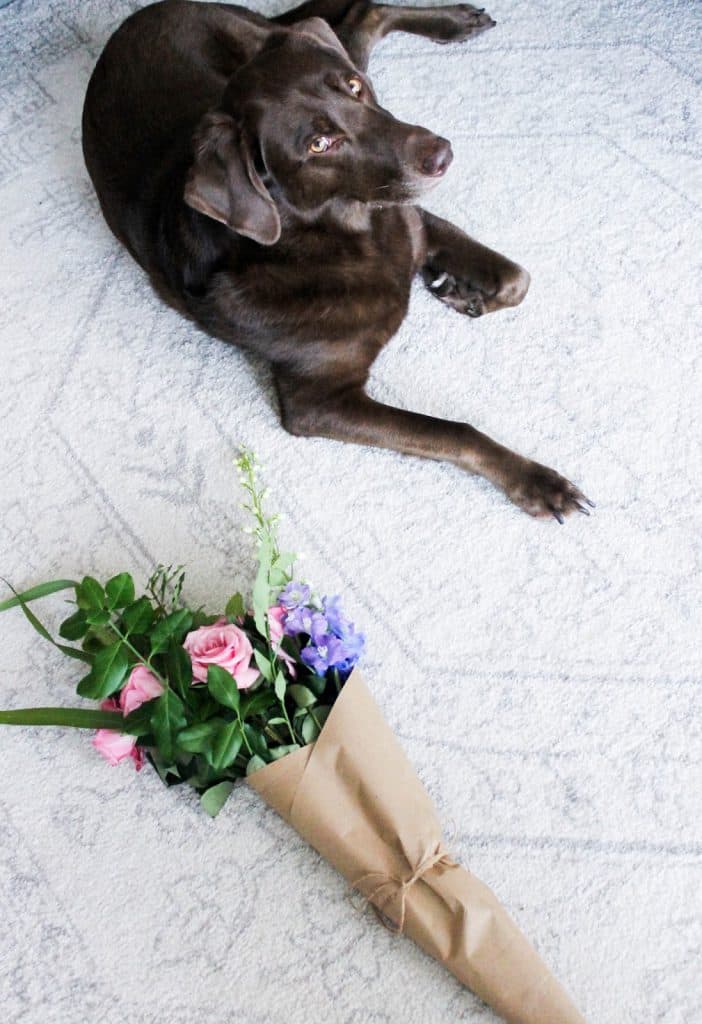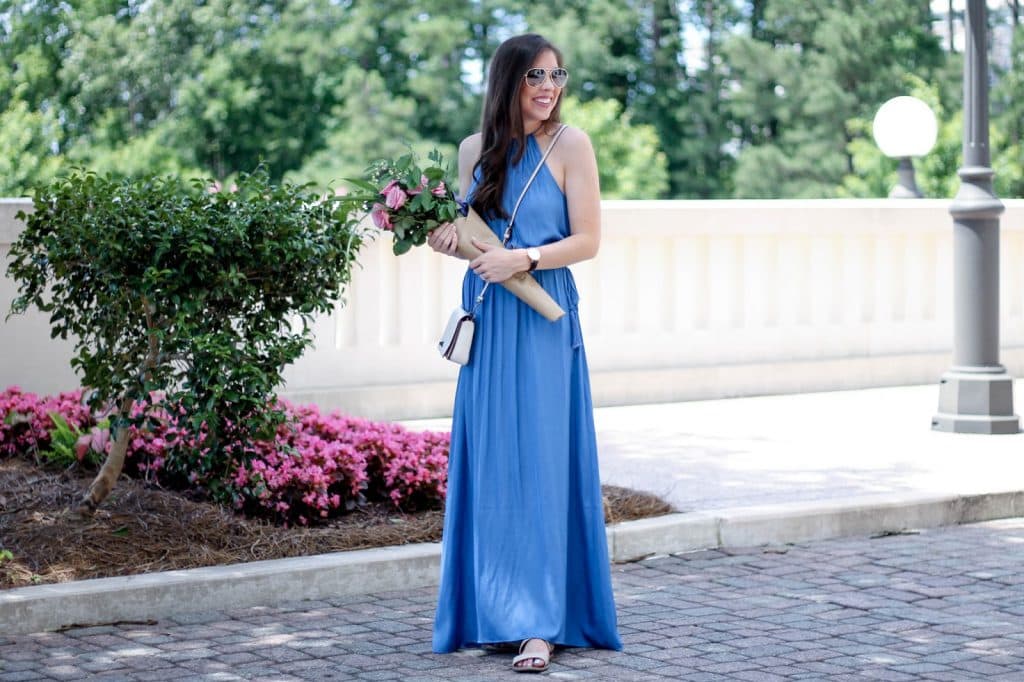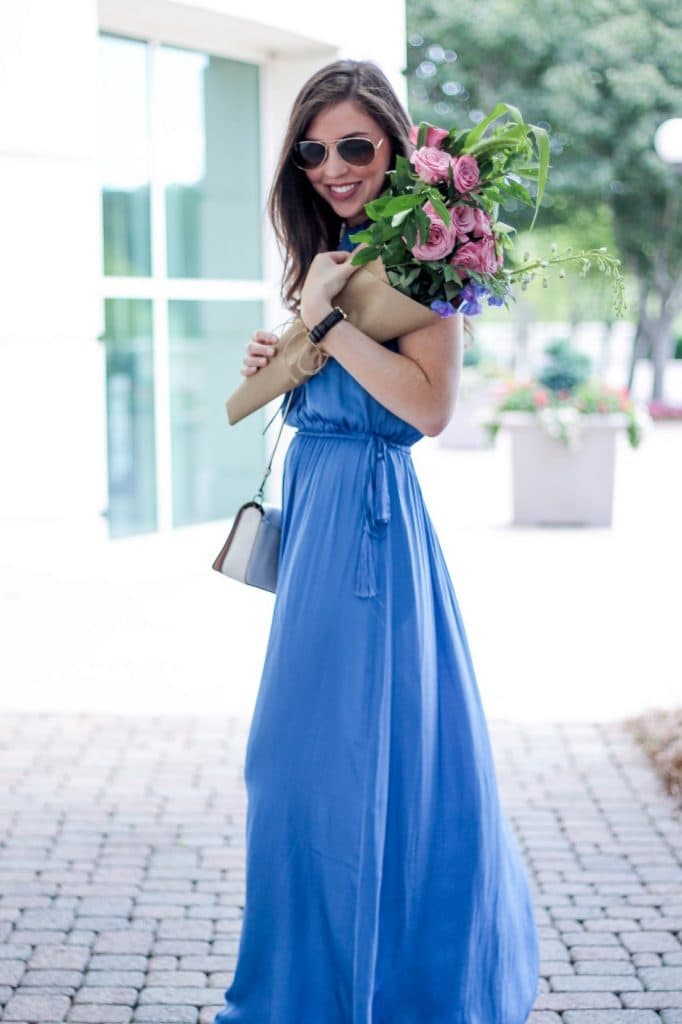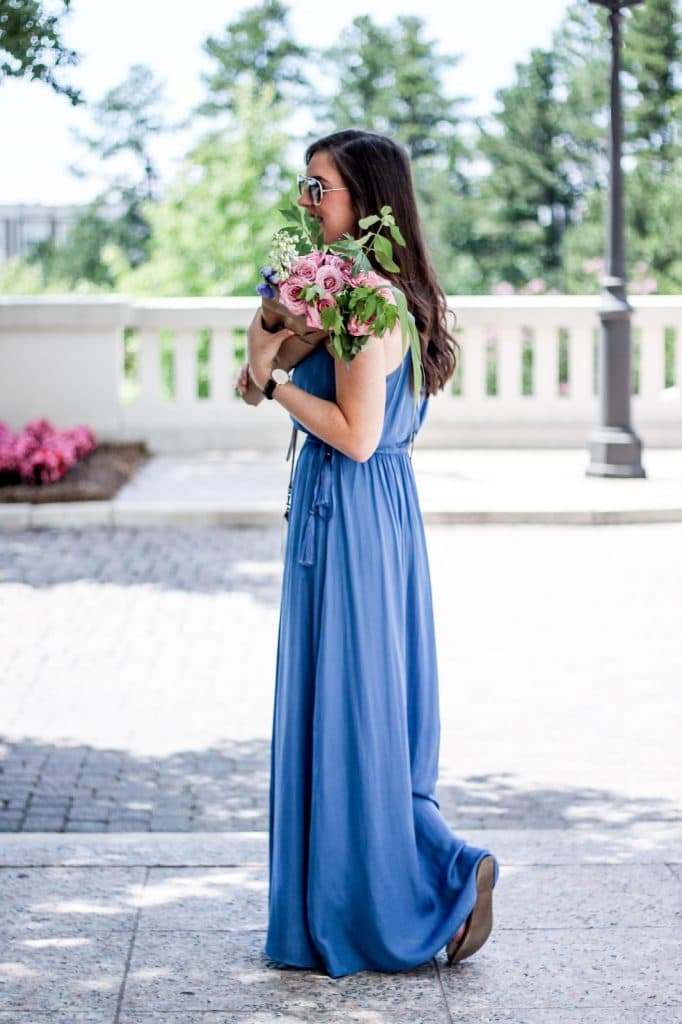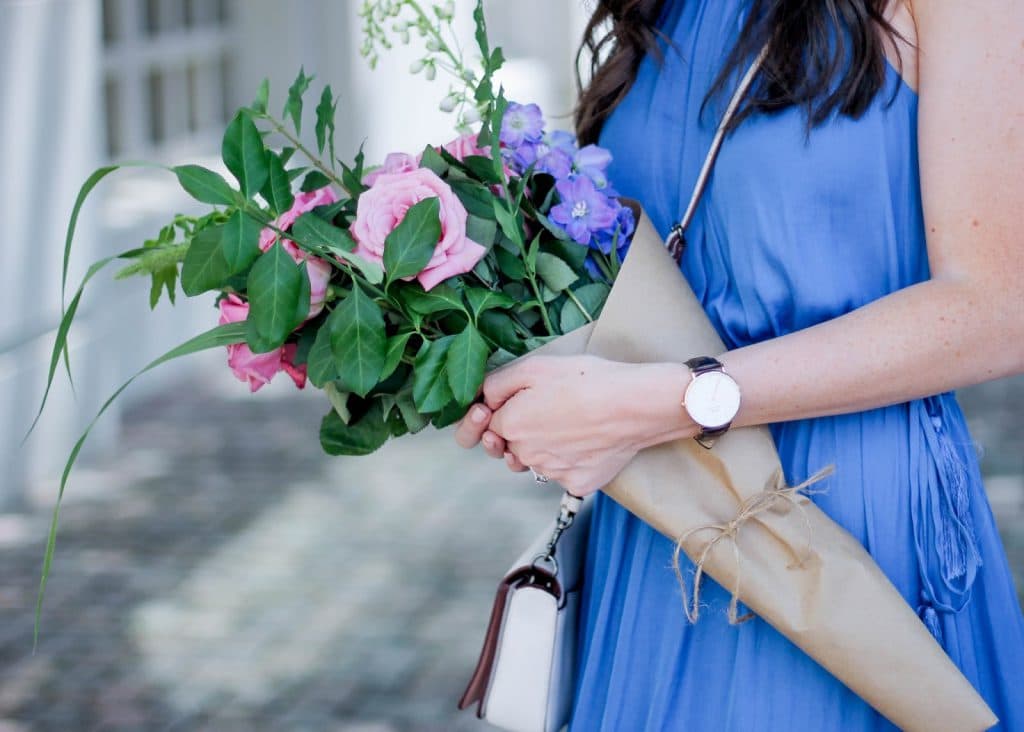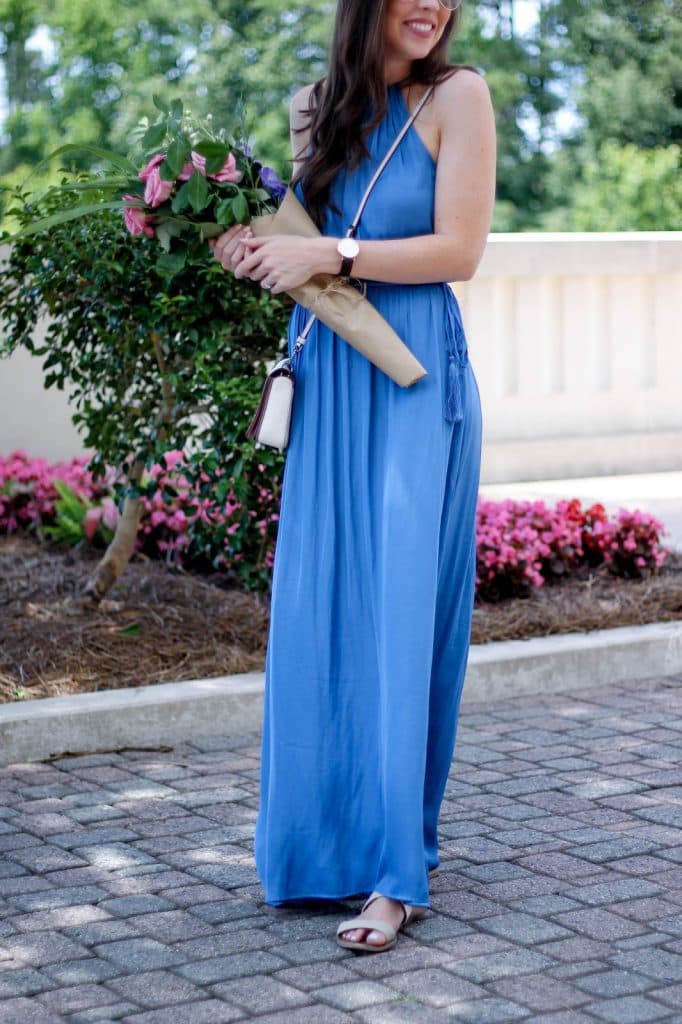 !function(doc,s,id){ var e, p, cb; if(!doc.getElementById(id)) { e = doc.createElement(s); e.id = id; cb = new Date().getTime().toString(); p = '//shopsensewidget.shopstyle.com/widget-script.js?cb=1466377326965?cb=' + cb; e.src = p; doc.body.appendChild(e); } if(typeof window.ss_shopsense === 'object'){ if(doc.readyState === 'complete'){ window.ss_shopsense.init(); } } }(document, 'script', 'shopsensewidget-script');
xo, Shelbs
Follow along with PITP on: