Fall has always been my favorite time for a lot of things but it is specifically my favorite time out of the whole year for SHOES. Over the past few years, I've learned to stick to just a few different types of shoes for the season and today I'm going to walk you through how to build a fall shoe collection that will keep you from saying "I don't have anything to wear with that!". You might already have some of these or you might even have all of them and just need to update a pair!
1. The Neutral Bootie.
I'm a huge believer that every girl needs a neutral fall bootie, whether it be grey suede, tan suede, or brown leather. They are perfect for just about any casual outfit you might be sporting on the weekends, out to dinner, or while running errands. If your work allows you to dress casually, they'll be your go-to's this fall. If you scroll through my latest blog posts, you'll see that I've already worn in my newest fringe suede booties.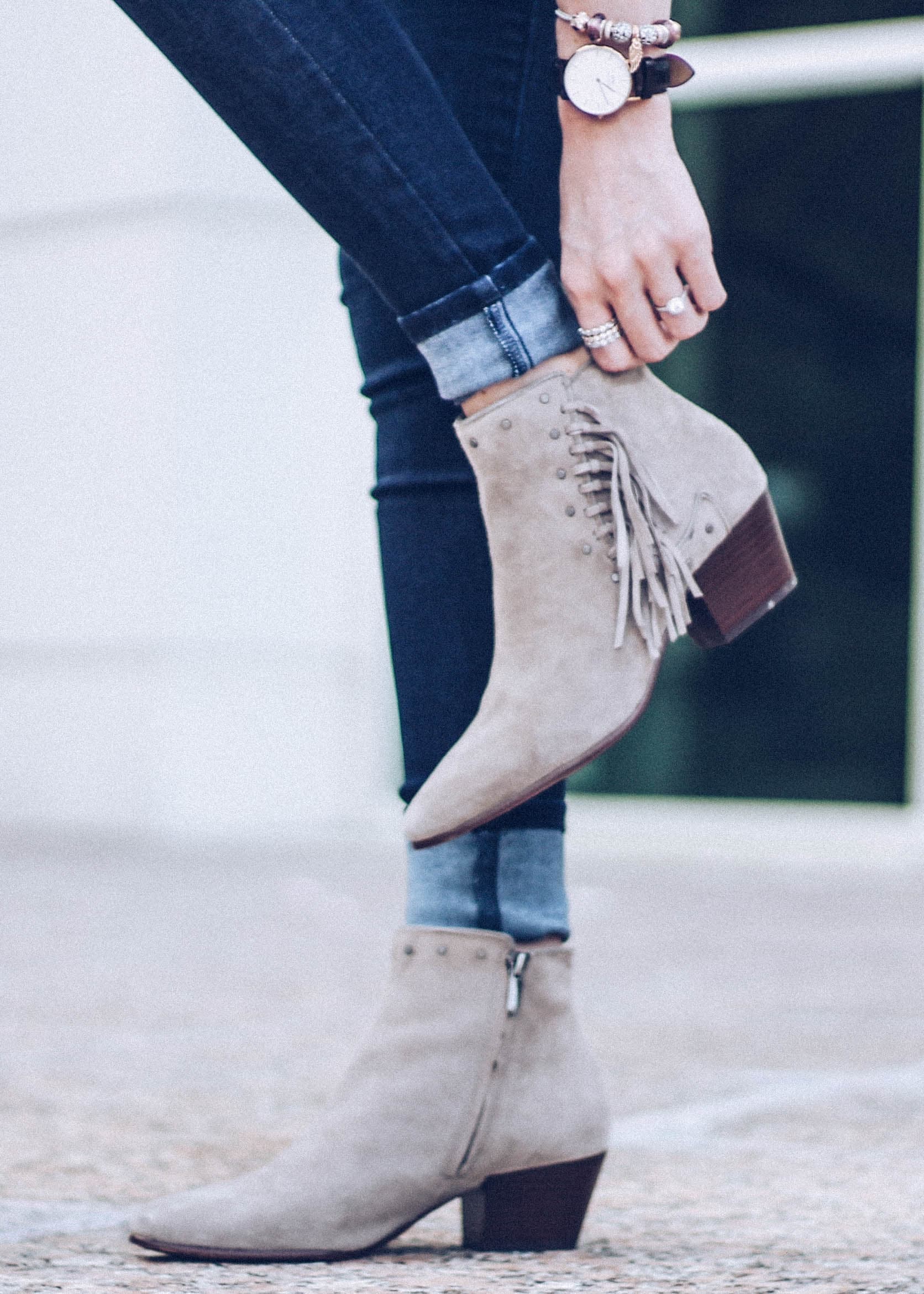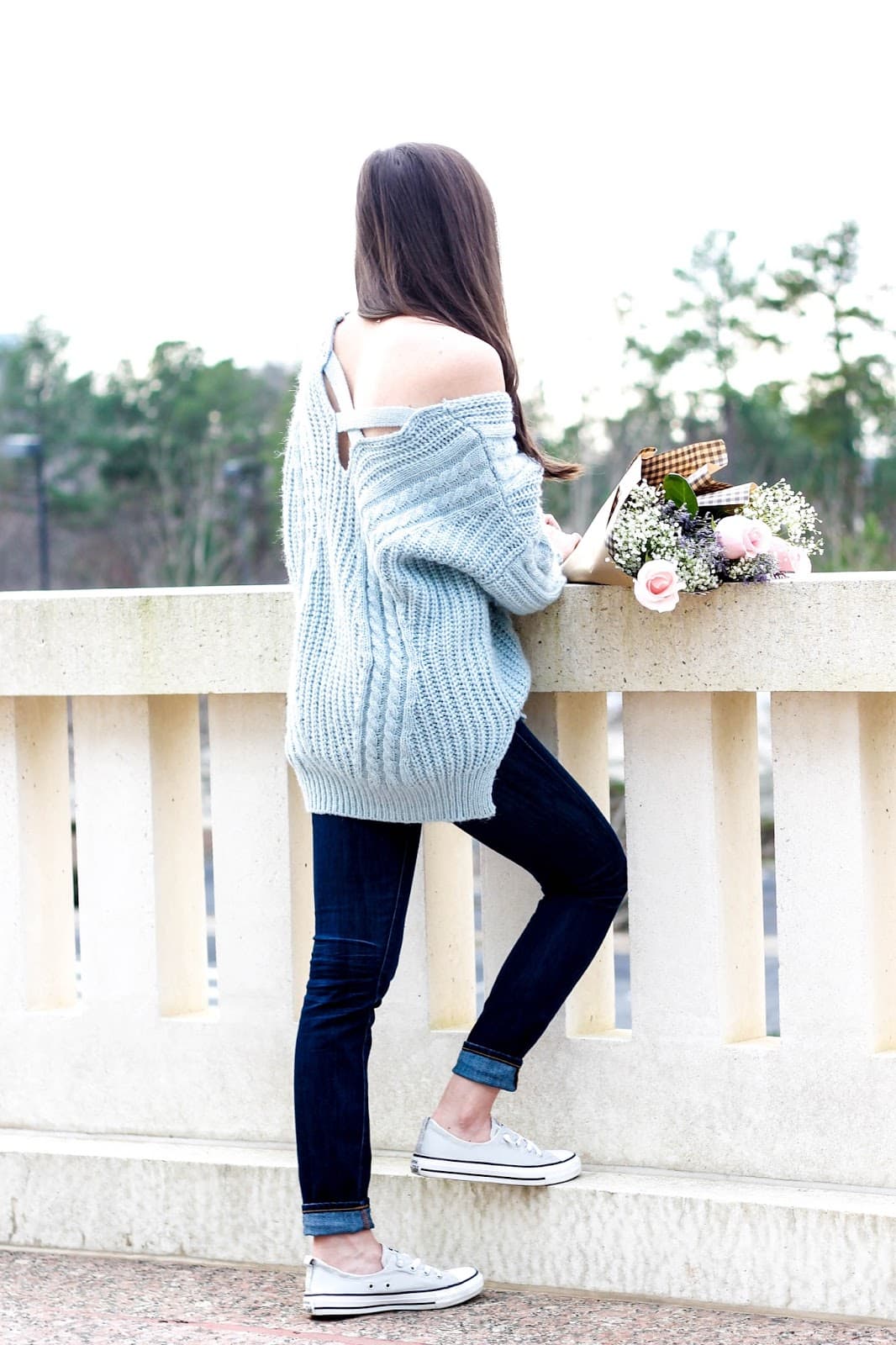 2. The Fall Sneaker.
If we're being realistic, you're probably going to be spending a lot of time this season outside, walking around, and enjoying the nice weather. It's always important to have a pair of sneakers that you can incorporate into your casual every-day outfits, not just for the gym. With the 'athleisure' trend not going away anytime soon, check out these options that will keep you chic and comfortable!

3. The Black Boot or Bootie.
Whether it is a pair of black riding boots or a nice pair of black booties, flat or with a heel, I've found myself in a lot of situations where the only shoe that goes with the outfit is a black shoe! Although I am not a huge fan of black shoes and black clothing in general, it's a good idea to have at least one pair of black booties or boots for fall! You can wear them with everything – jeans, dresses, skirts, for work, or for the weekend.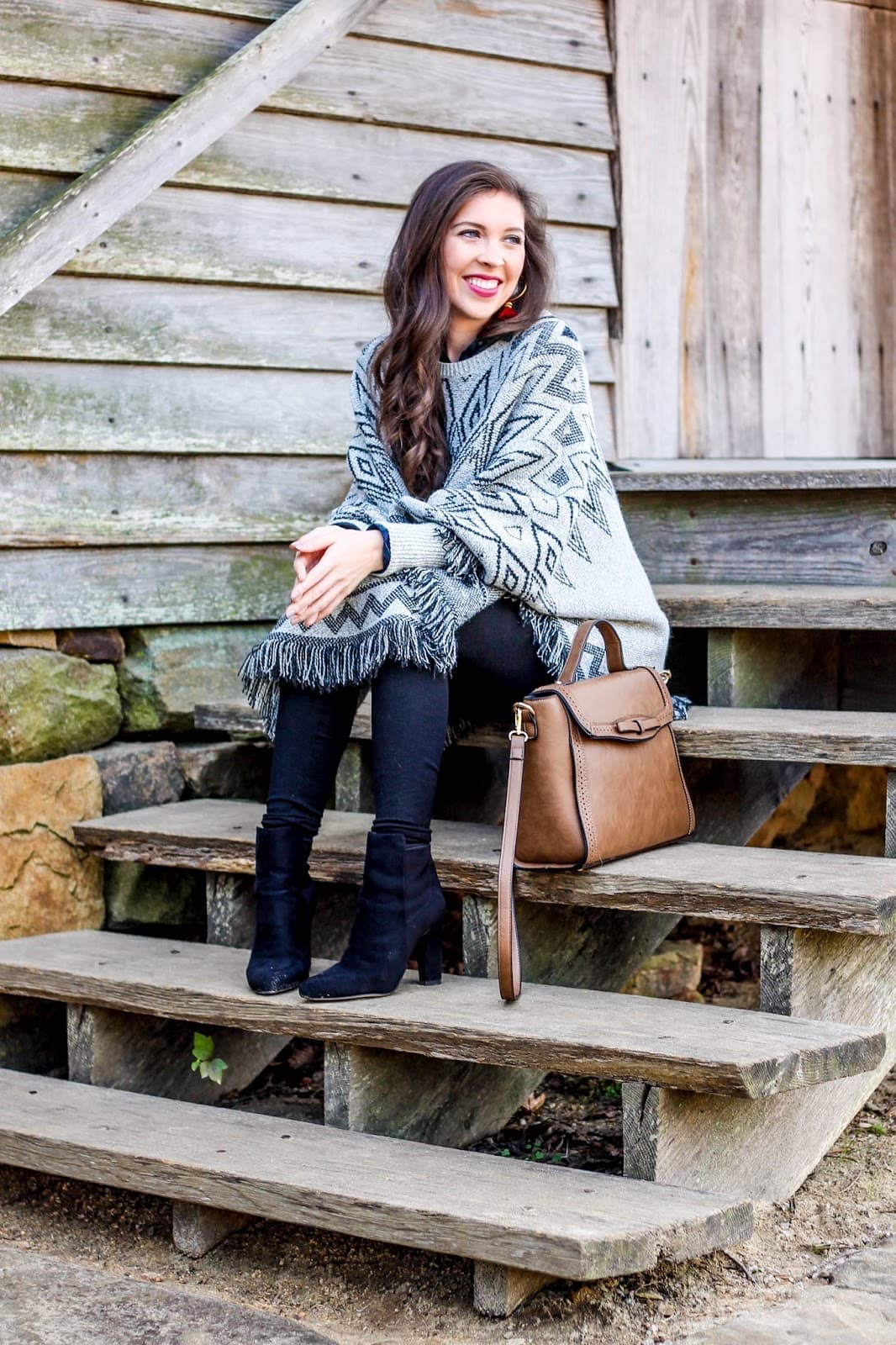 4. The Waterproof Boot.
You probably already have a pair of these but I just had to include them in the list of essential fall shoes. For those days when it's pouring down rain and you have to go to work, run errands, take the dog out… these are necessary for the next couple seasons.

5. The Flats.
A pair (or 5…) of flats is always a good idea for any time of year, really, but especially for fall. They're dressy enough for work, comfortable enough for going out with friends or shopping, and they're the perfect solution for when you miss your sandals come October and November. I'm a big fan of loafer-styled flats and lace-up flats. Stock up on a few of my favorites here: