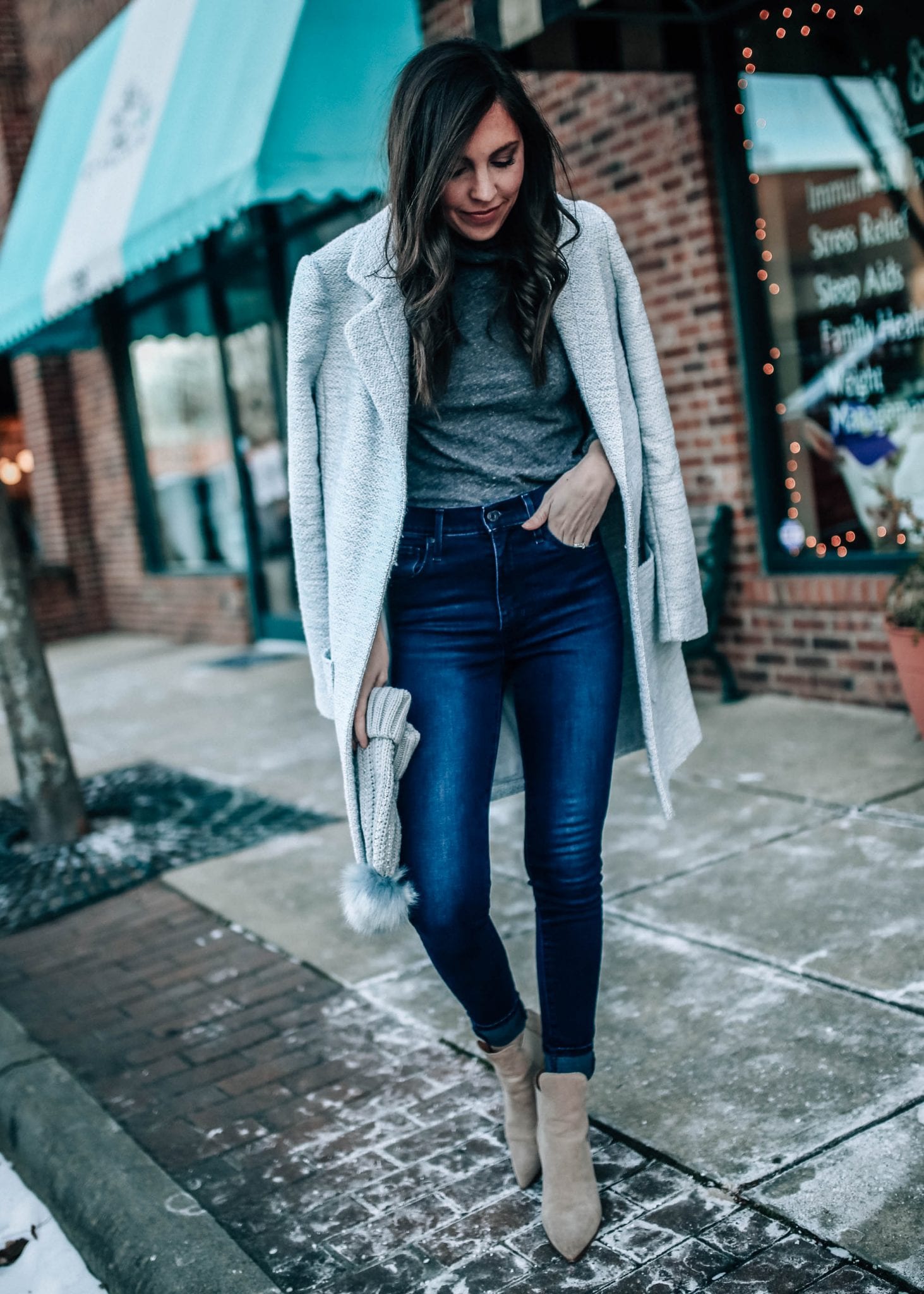 If you're anything like me, you've probably spent more time than usual at home over the past couple of weeks. It's been freezing all over the east coast (can't imagine how people up north are feeling like my grandma in RI!) and I've honestly been hibernating at home in my sweatpants and fuzzy pullover whenever possible. It's been perfect for indoor home projects though. This weekend we finished painting our bedroom walls (including our DIY shiplap accent wall – tutorial coming soon). We just have to add some crown molding to the corners and the walls will be done. Although now I want to add shiplap to a few more walls in the house. I just love the character it adds!
Anyways, we're only a few weeks into winter which means we definitely have more cold days ahead. You might also have some events on the calendar where you have to dress up a bit. I found this textured grey coat under $90 when I was looking for a coat to wear over my dress for an event and love it! I like to have a more dressy coat on hand instead of layering my more causal puffy ski-like jackets over everything. I really needed this for a wedding last weekend and although it didn't come in time for us to leave, I wanted to share it with a more casual look today. The coat adds both warmth and style to any outfit and is available in Regular, Curve, Petite, and Tall. I ordered the Tall and I'm almost 5'7'' for reference. In these photos, I'm wearing my number one favorite jeans of 2017, the Levi's 'Mile High' Skinnies.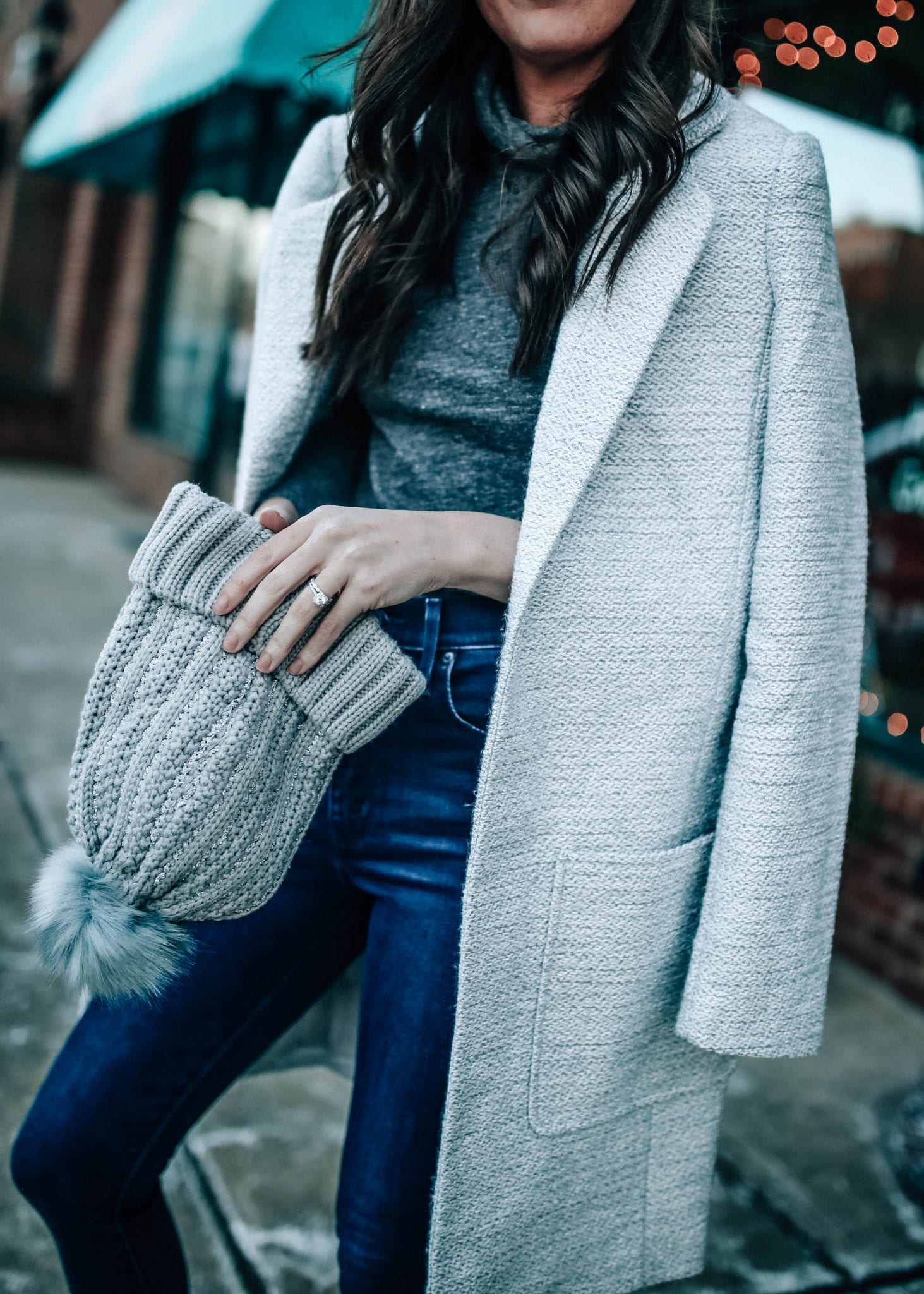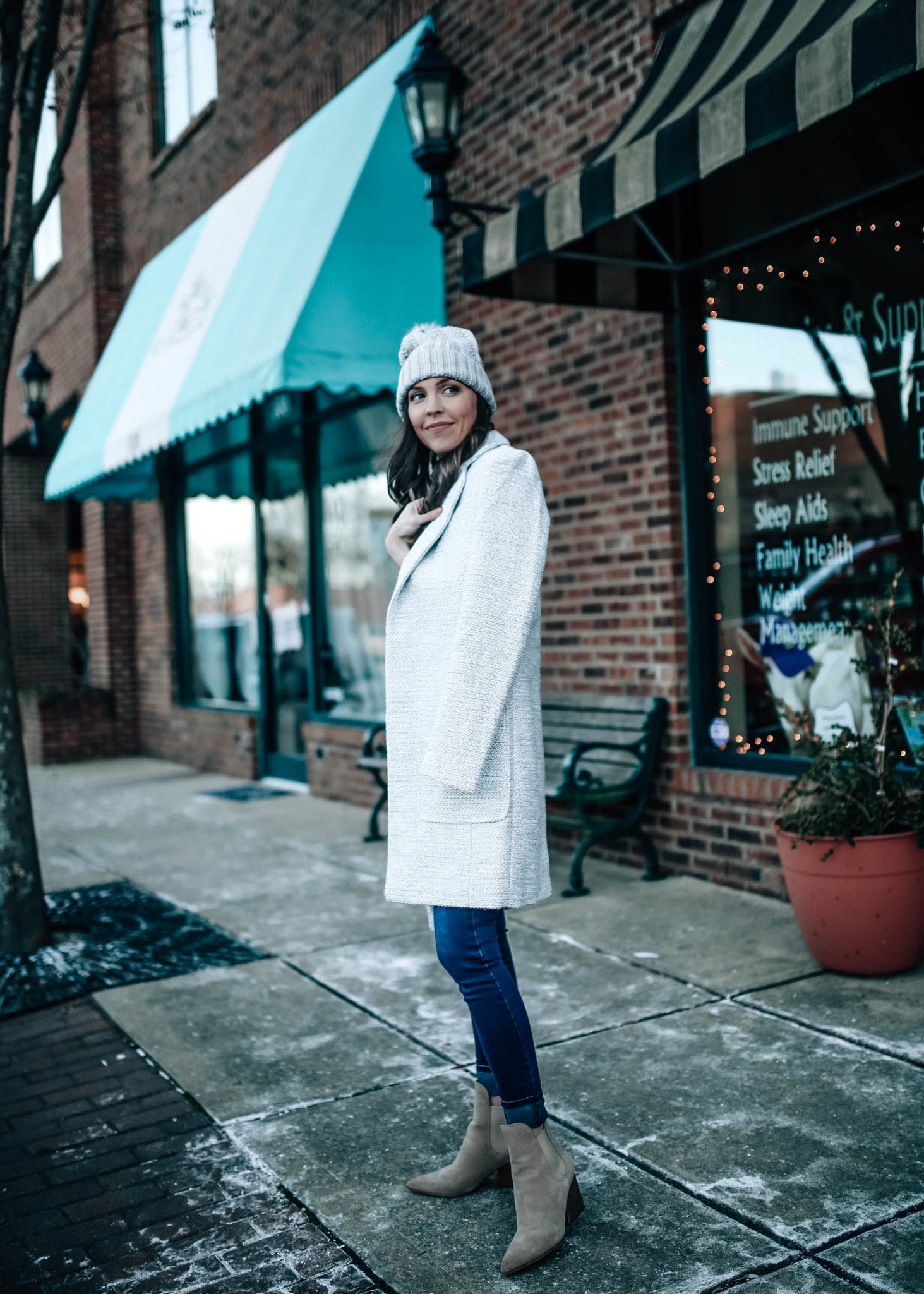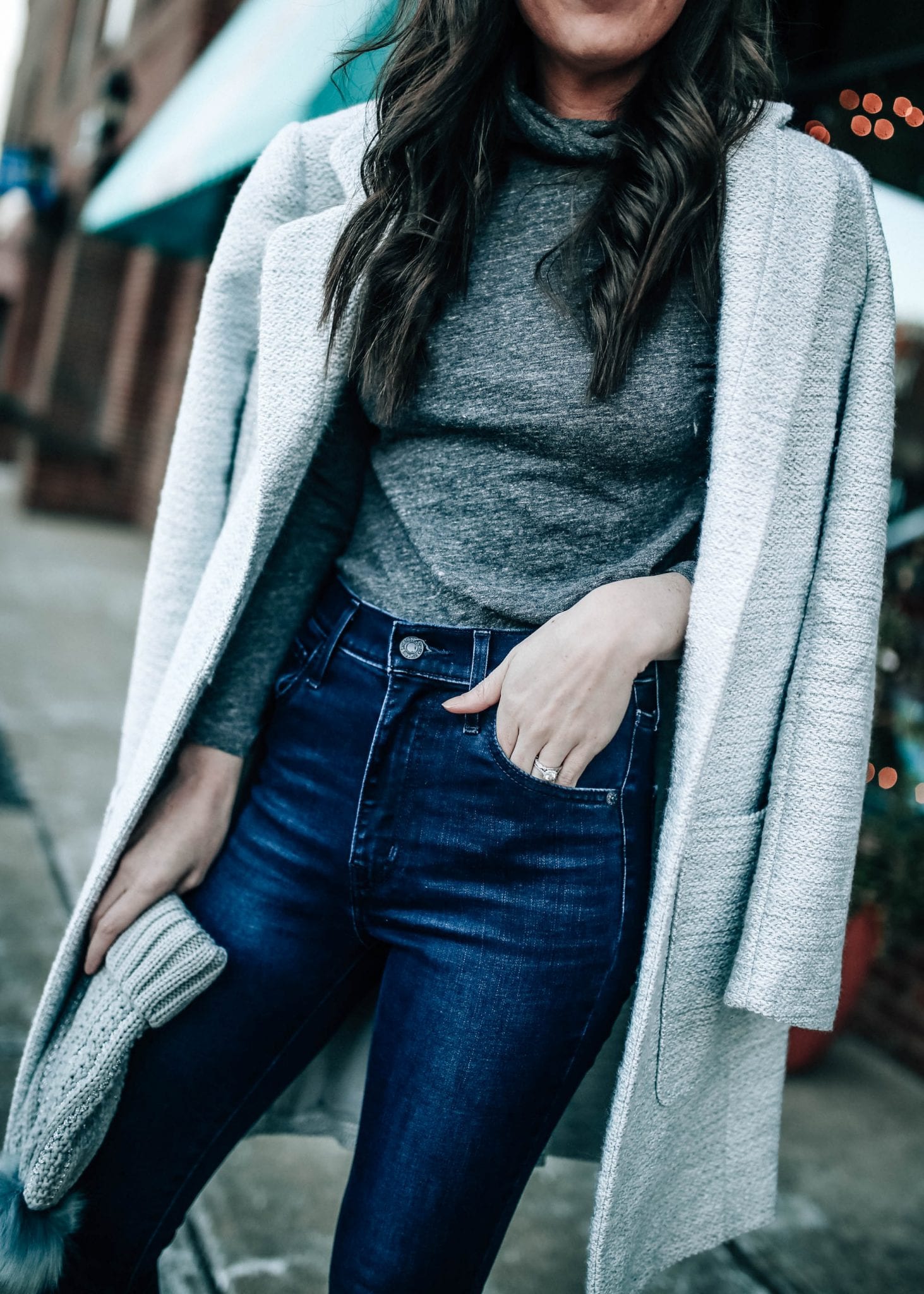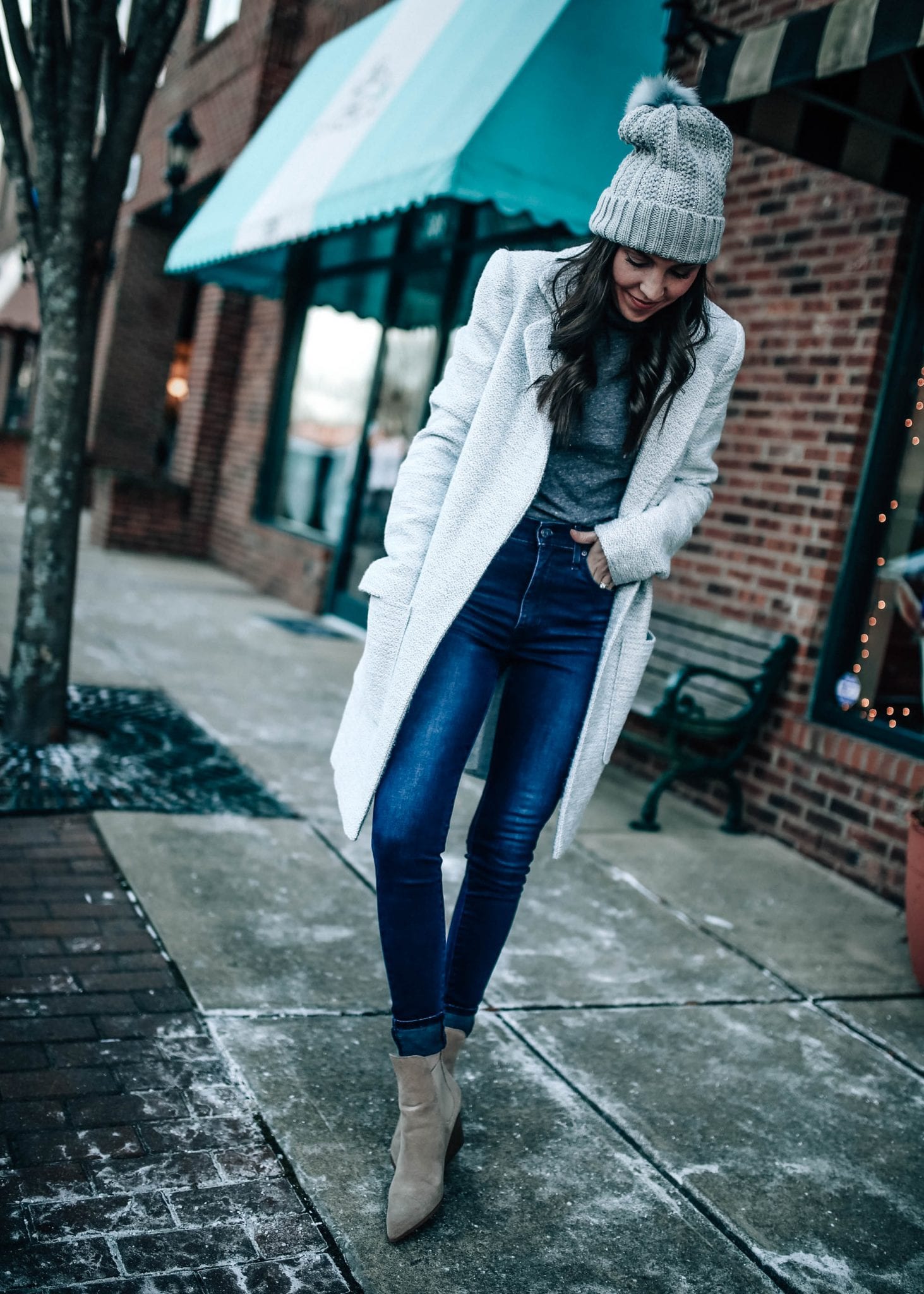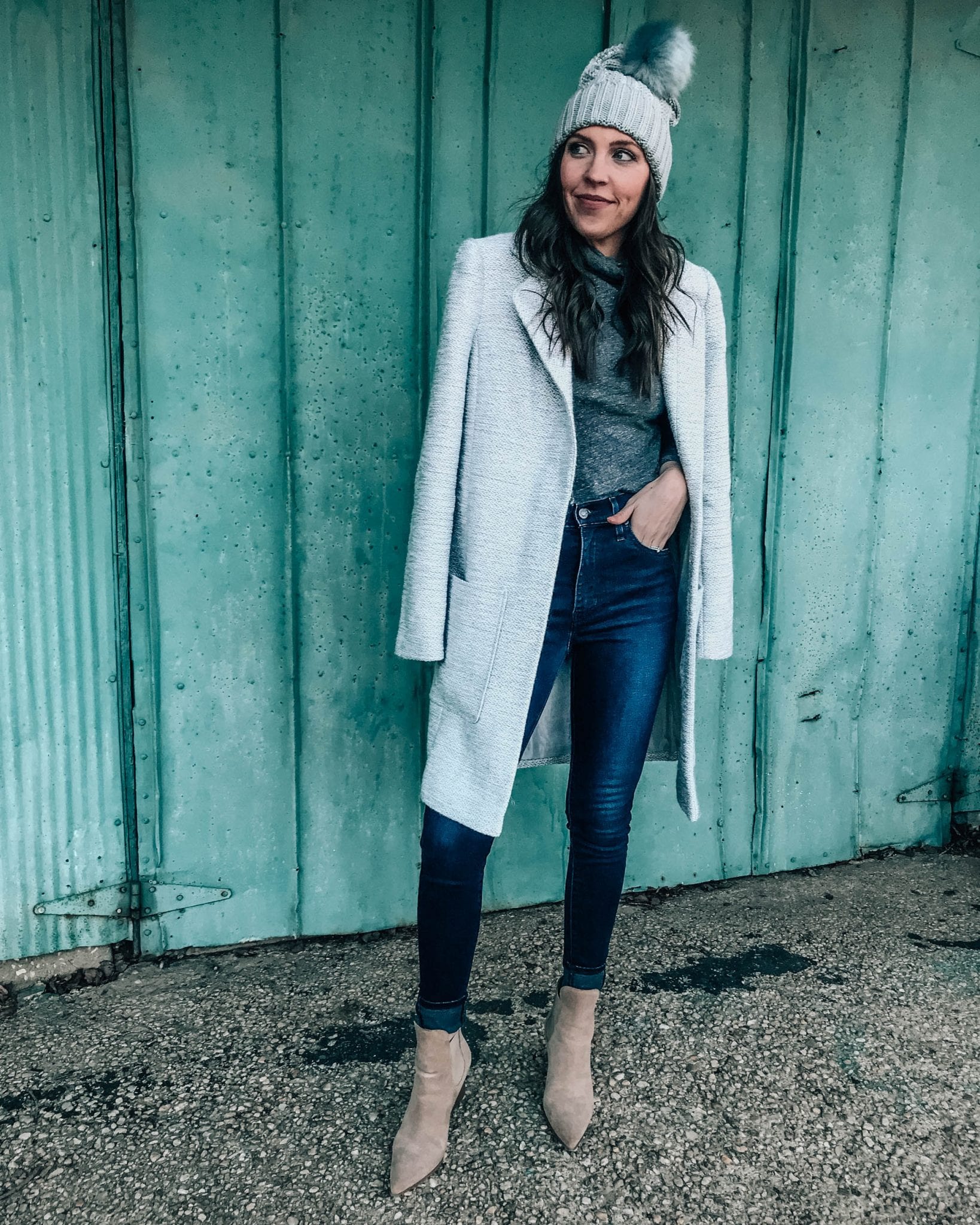 I wanted to say thank you for the comments and messages relating to my most previous post. Hearing that it inspired some of you means a lot! If you have any questions about anything, feel free to email me at hello@prettyinthepines.com.
Hope y'all have a great Monday! I'm hoping I can make it to the gym in the AM for a change this week.
xo, Shelby
<center>

</center>