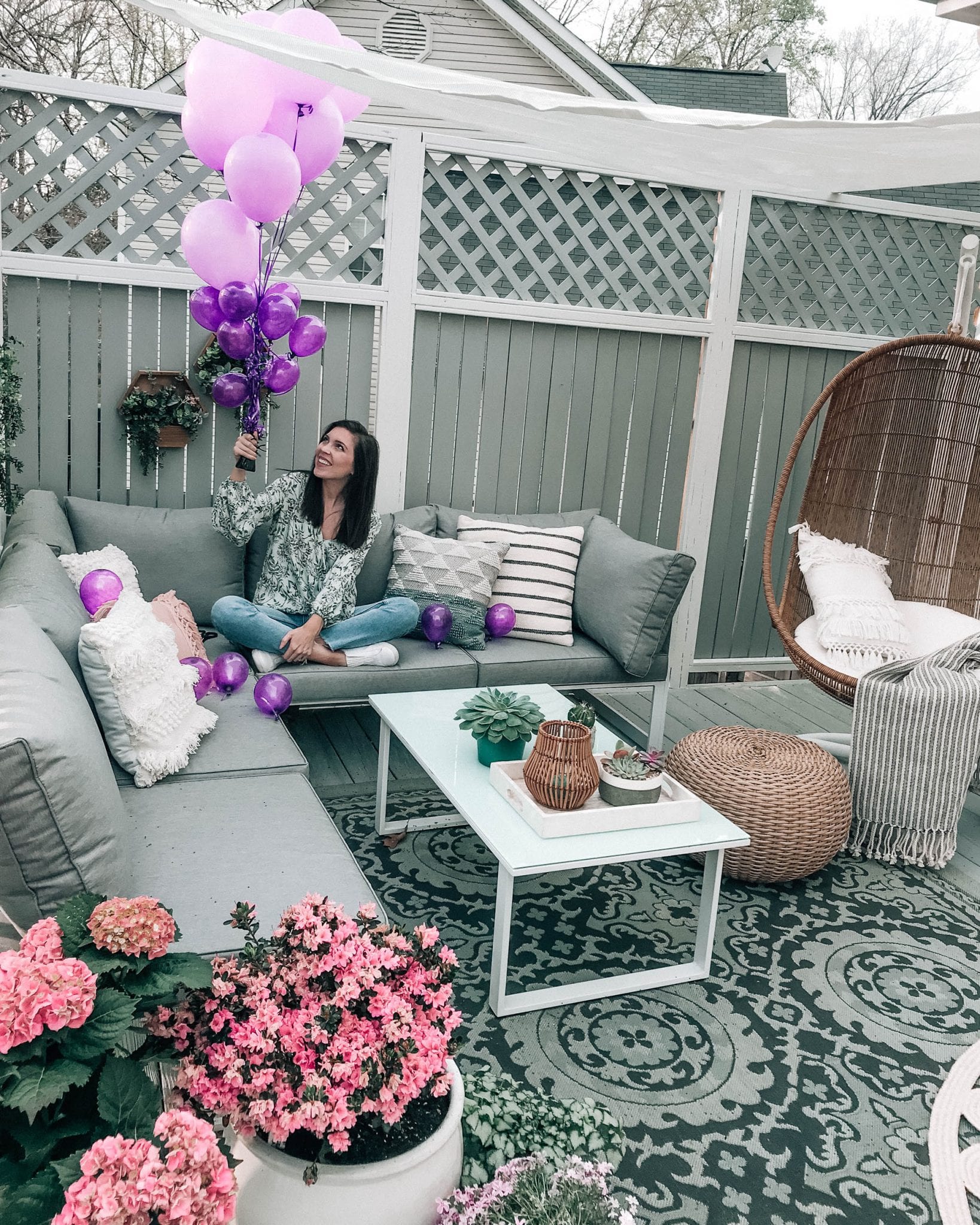 There's a big sale going on today that you're going to LOVE! It's Way Day… the biggest sale of the year for one of my favorite home decor retailers, Wayfair. Wayfair is pretty much where I bought our entire bedroom and so many other pieces in our home. It's my go-to whenever I want to find the lowest price and the largest selection. Anyways, let's talk about why this sale is so good. You'll find the lowest prices of the year (even lower than Black Friday) and free shipping on everything with new deals going live every 6 hours. You can start decorating your spaces right this way.

To help narrow down some of the best finds, I thought I'd put together some of my favorite items, specifically for outdoor/patio living, since I've got spring/summer on the brain. Also, in case you missed it, we recently gave our patio/deck a huge makeover and you can watch the video of it here. Each item below is clickable and will bring you directly to the product.


<center>
</center>
*each item above is clickable
A few of my absolute favorites? This indoor/outdoor rug, this white wicker serving cart, and this swing chair with stand, although I already have one of those. Anyways, we're also looking for an indoor dining table so I'll have to check out all of the options because the sale is not just outdoor, it covers everything!
I hope you have a Happy Wednesday! This week is flying by. We went to Trader Joe's last night for the first time in a while and stocked up on all of my favorite things. I tried their butternut squash ravioli last night and it was delicious. I've also started adding the 'daily moves' to my Tone it Up studio workouts and my abs are so sore but it feels so good. I've got to wear a swimsuit in a month so the motivation has finally kicked in.
xo, Shelby