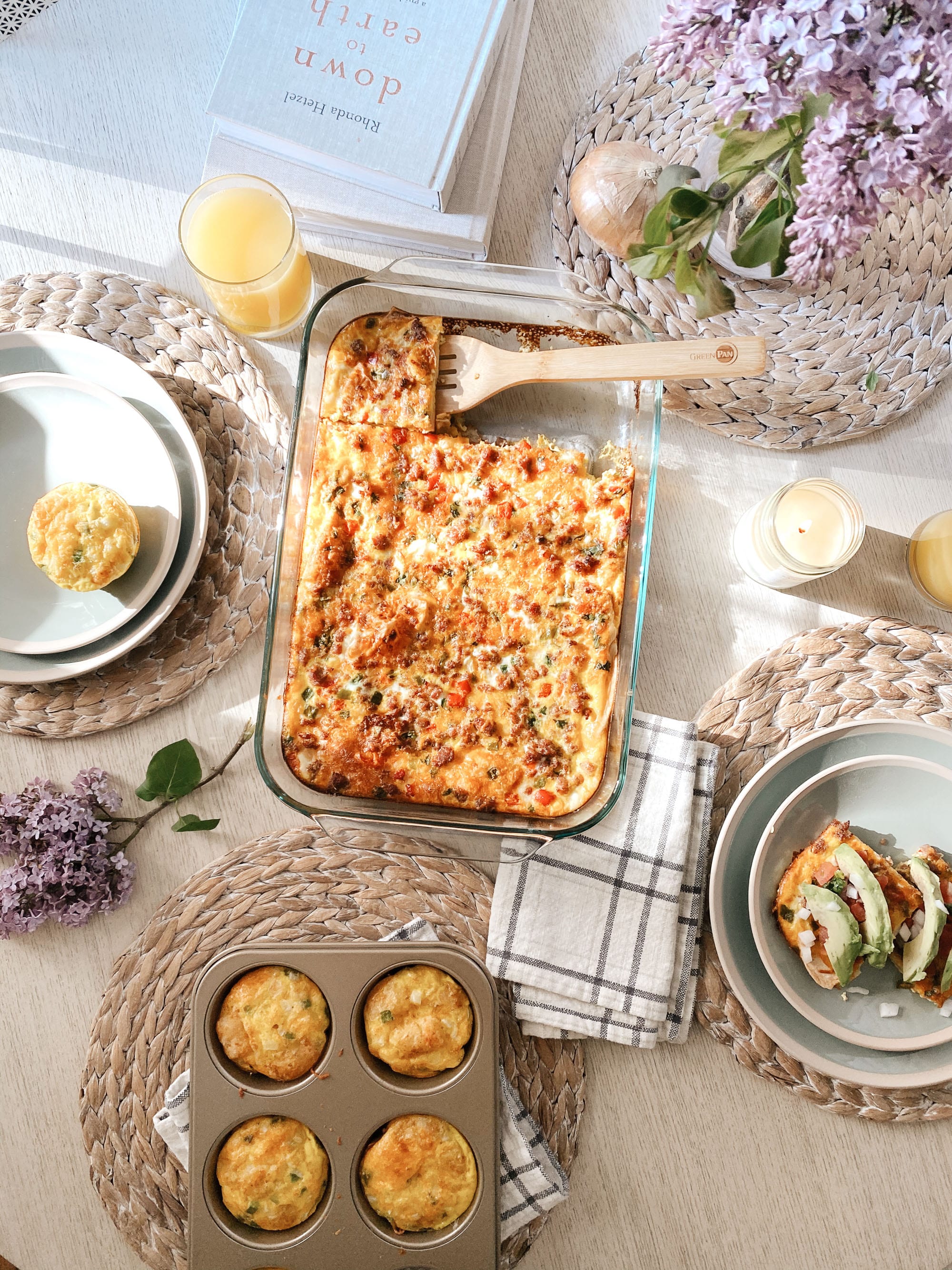 Like many others, we've been spending a lot more time in the kitchen lately trying to find simple (but nutritious) recipes using easy to find ingredients. We've been trying to limit the grocery store trips and, when we do have to go, we'll peek our heads out the window to see how long the line is first (a perk of being neighbors with the grocery store), and head out with a list of foods that can both last a while and be incorporated into many different meals. I'm excited to partner with Vidalia Onions today and share a couple of different breakfast casserole recipes that are both hearty, delicious, and can help save a lot of time!

I've talked about my love for Vidalia onions a few times before but you might be wondering, "what makes these onions special?". Well, first of all, they are only available in stores typically from April to August or September when they run out. They also add the perfect amount of sweetness to all of my favorite recipes: pasta salads, sandwiches, omelets, on burgers, honestly anything! In my opinion, they elevate every meal and are known as America's favorite sweet onion, hand planted and harvested in only 20 counties in South Georgia.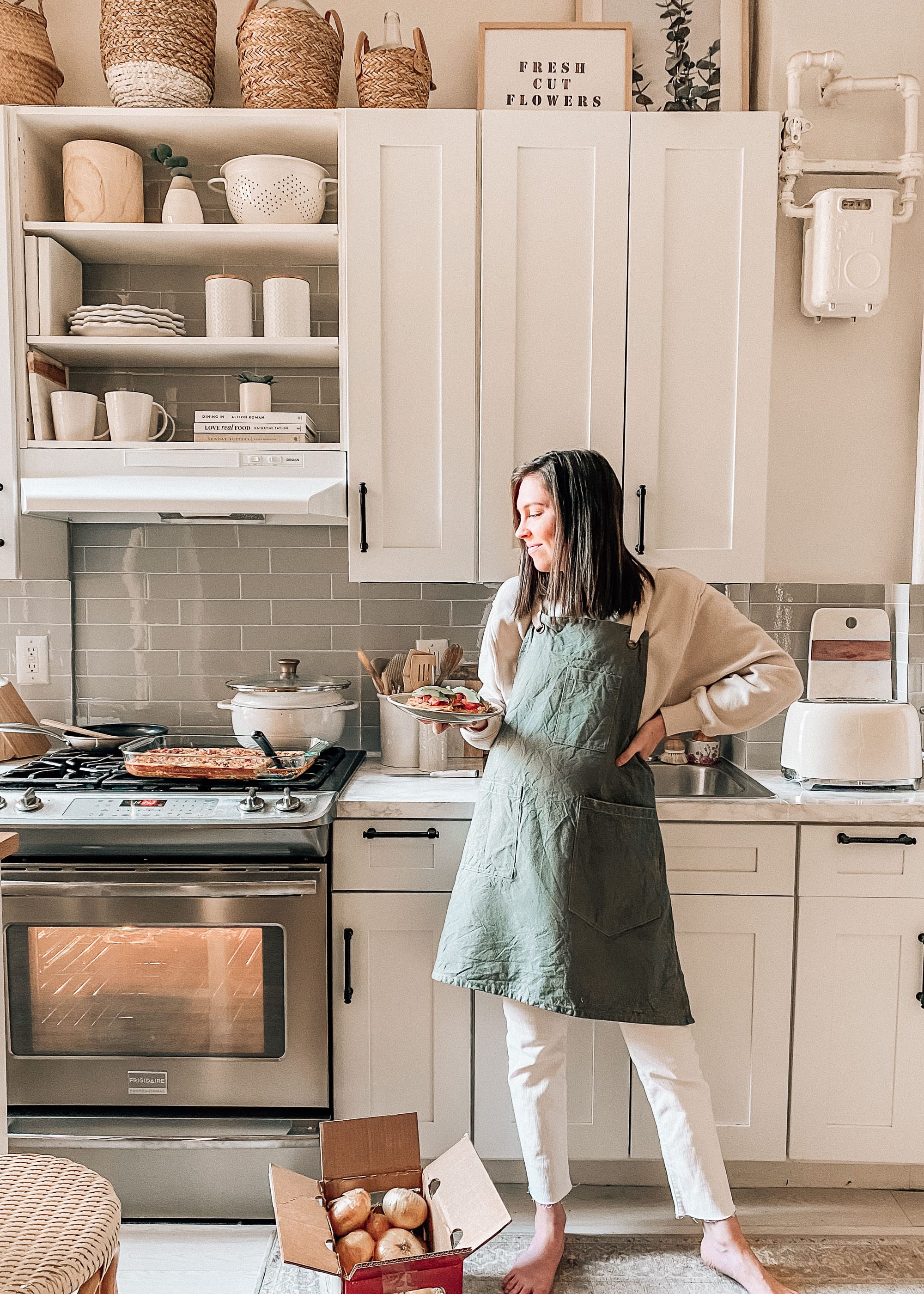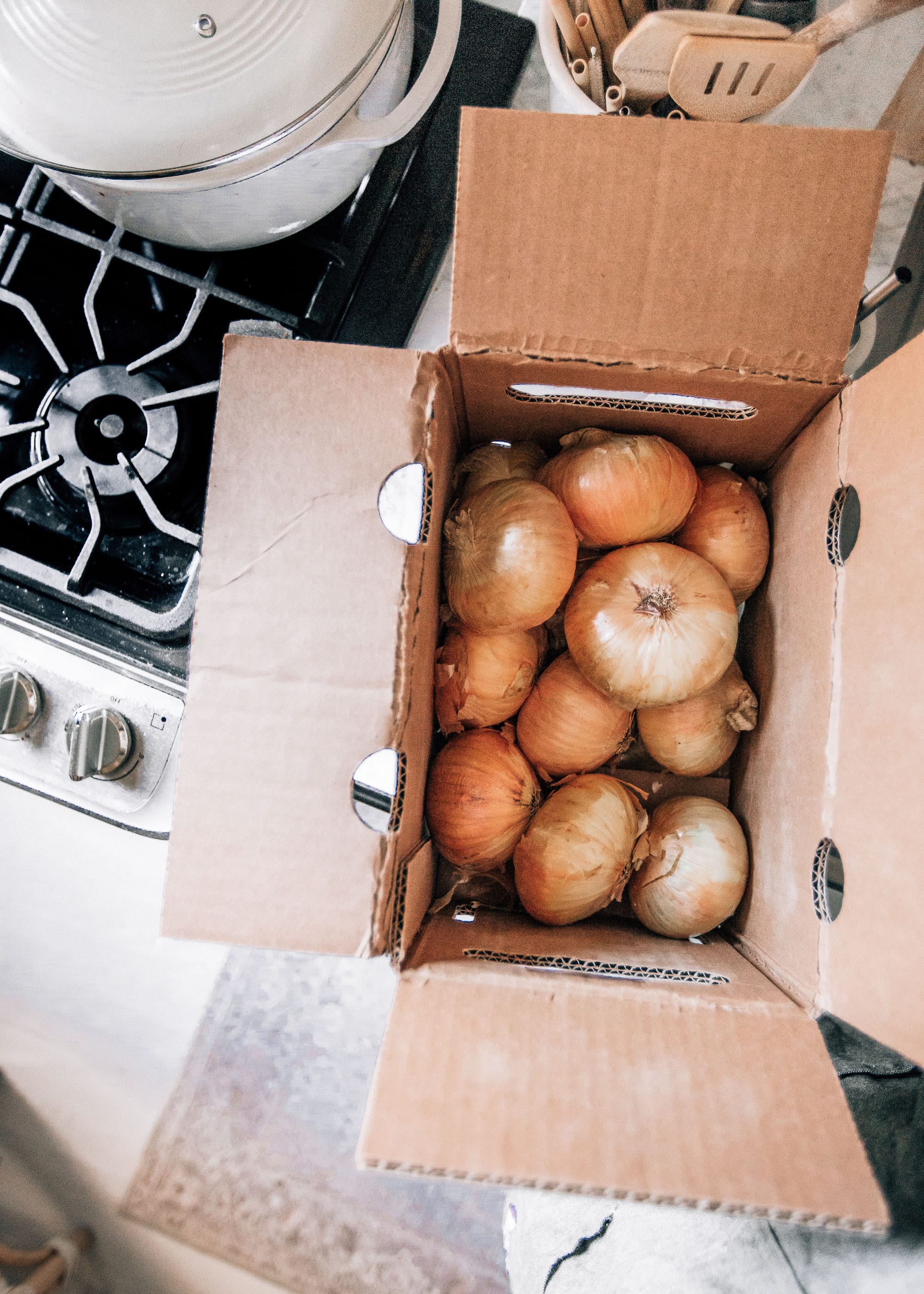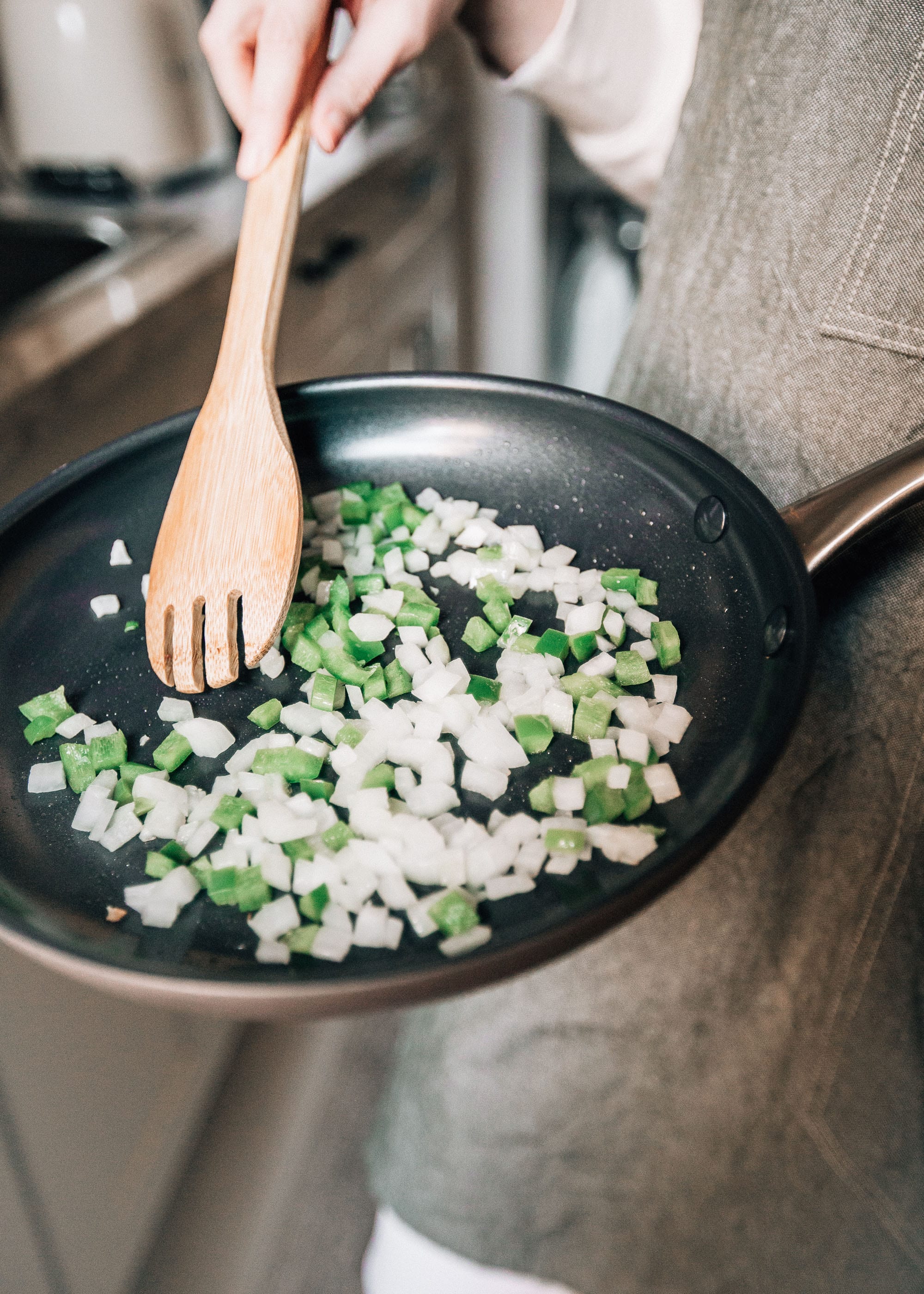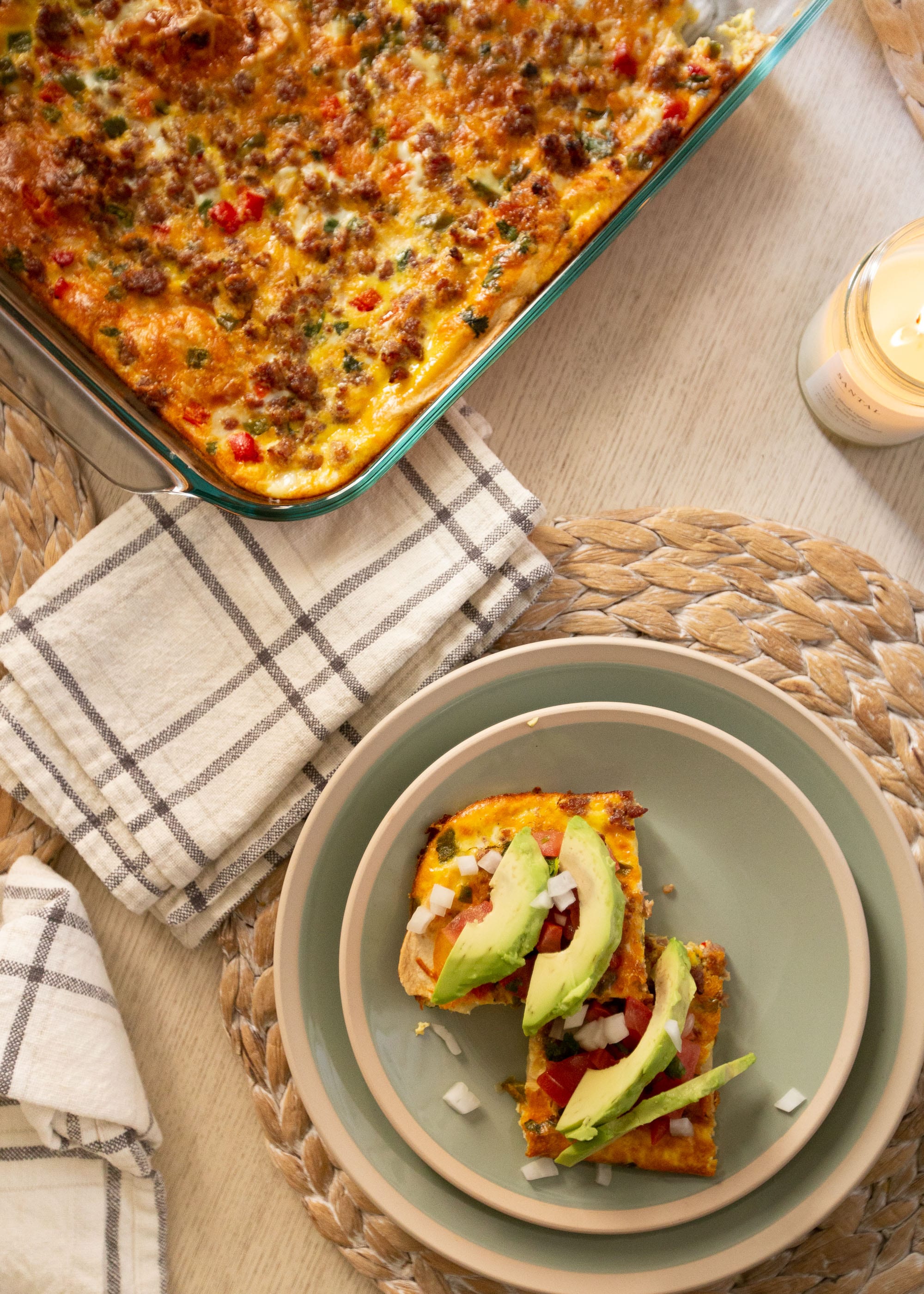 Two of my favorite breakfast casseroles are 1) a Mexican-inspired casserole and 2) a tater tot casserole. YUM. Just thinking about them makes my mouth water. Let's get into the recipes:

Mexican Breakfast Casserole
12 eggs
1 pound of ground turkey sausage
½ large Vidalia Onion, chopped
½ red bell pepper, chopped
½ green bell pepper, chopped
16 oz mexican cheese, shredded
2 oz cilantro, coarsely chopped
1 ½ cups of milk
3 corn tortillas, cut into quarters
½ teaspoon of black pepper
Option for spicier casserole:
2 jalapeno peppers
½ teaspoon of hot sauce
Toppings
Pico de gallo
Sour cream
Avocado
Preheat oven to 350 degrees. In a large skillet, heat 1 teaspoon of olive oil. Place turkey sausage, bell peppers, and Vidalia onions over medium heat. Cook until peppers and onions are tender and sausage is browned.

While vegetables and sausage is cooking, combine cheese, cilantro, and jalapenos in a mixing bowl.

In a 9 x 13 inch baking dish, place cut tortillas on the bottom of dish. Scoop ⅓ of sausage mixture onto tortillas. Repeat same process with cheese mixture, placing ⅓ of mixture onto sausage.

Repeat step 3 until there are 3 complete layers.

Whisk eggs, mixing completely. Add milk, hot sauce, and pepper to beaten eggs. Pour mixture on layered sausage.

Place casserole into oven for 60-70 minutes or until knife comes out clean.

Cut into 3 x 3 inch squares. Finish with desired toppings.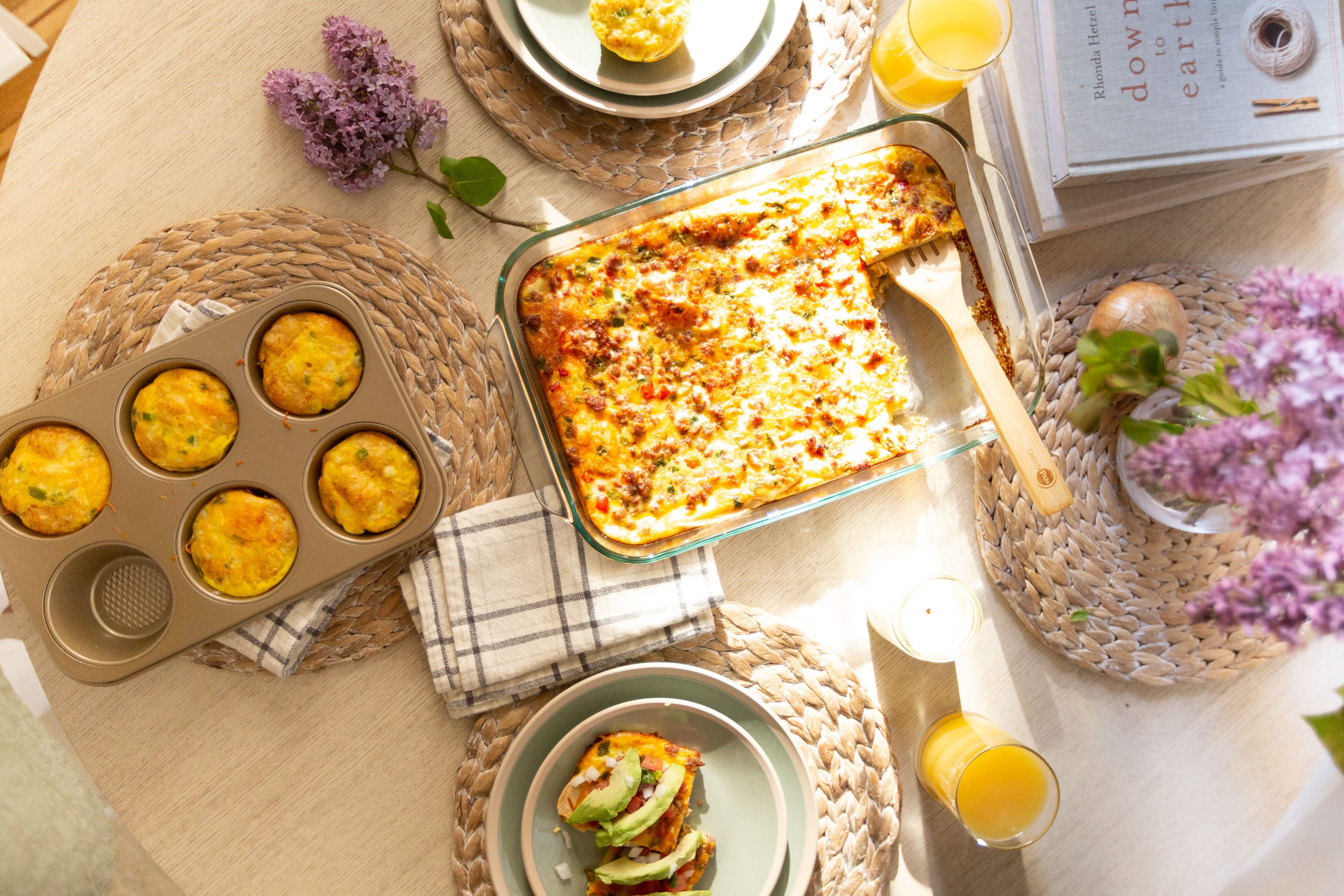 Hashbrown Muffin Breakfast Casserole Bites
1 ½ cups of frozen tater tots
½ large green bell pepper, chopped
½ large Vidalia onion, chopped
1 cup of shredded cheese of choice – cheddar, pepper jack, or Colby jack
8 eggs, beaten
1 cup milk
½ teaspoon black pepper
Preheat oven to 350 degrees. Heat 1 teaspoon of olive oil in large skillet. Once hot, saute peppers and onions until tender.

Whisk eggs until beaten. Add milk and pepper and whisk until combined.

In a large muffin tin (1 ½ – 2 inch) place frozen tater tots on bottom. Pour pepper and onion mixture on top of tater tots. Add desired amount of cheese.

Pour egg mixture into each muffin slot, filling ⅔ full.

Place muffins in oven for 30-35 minutes, or until knife comes out clean.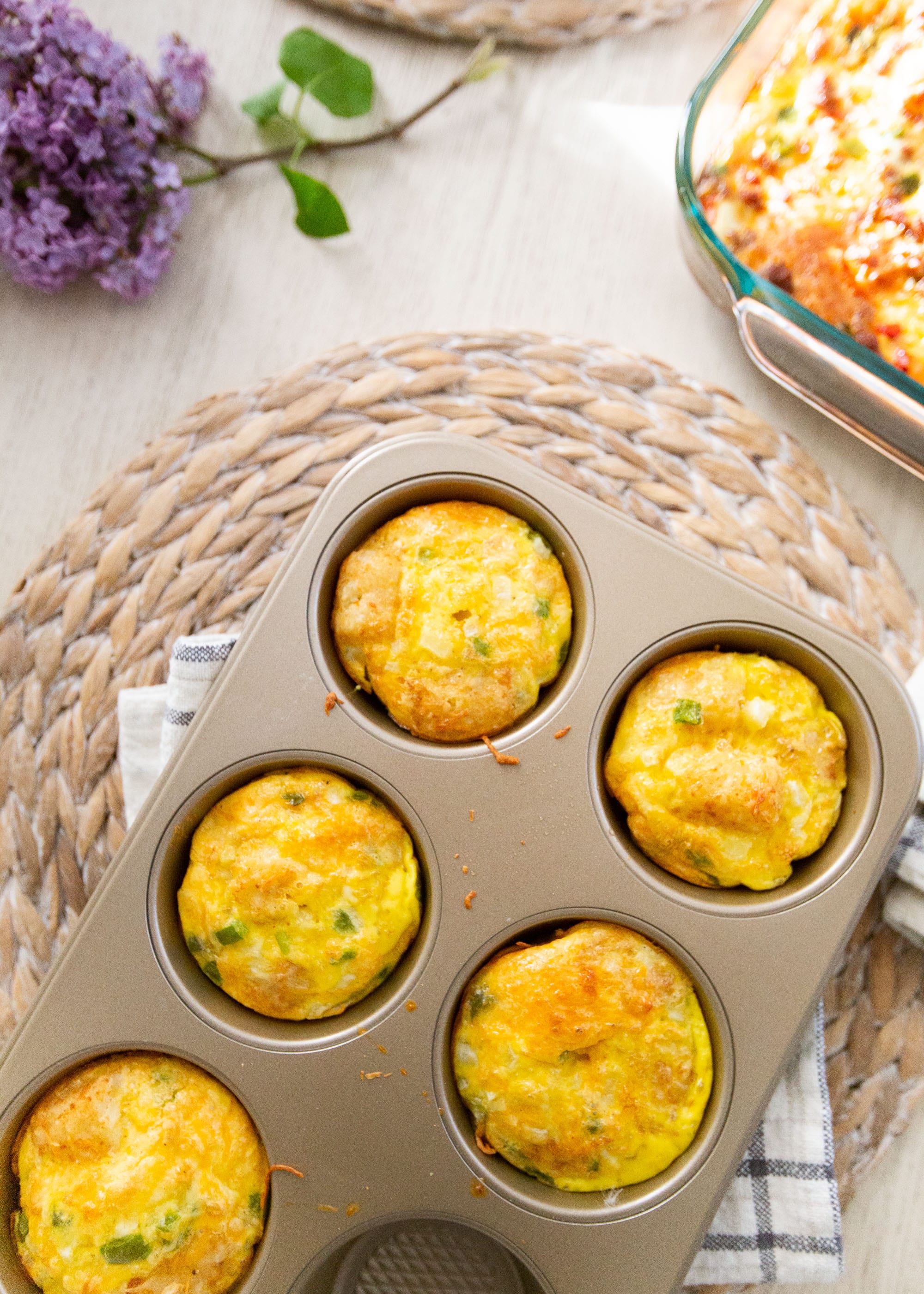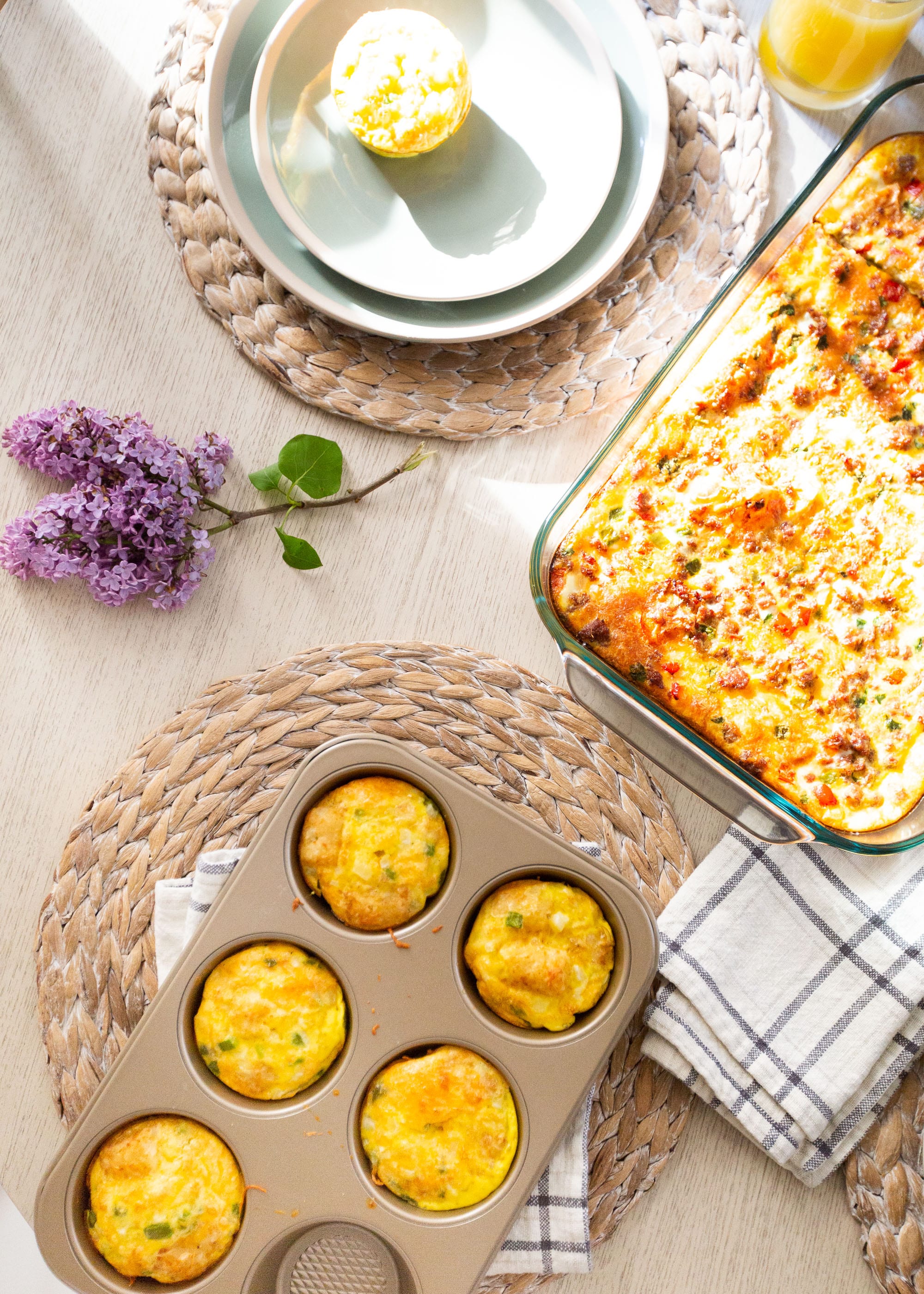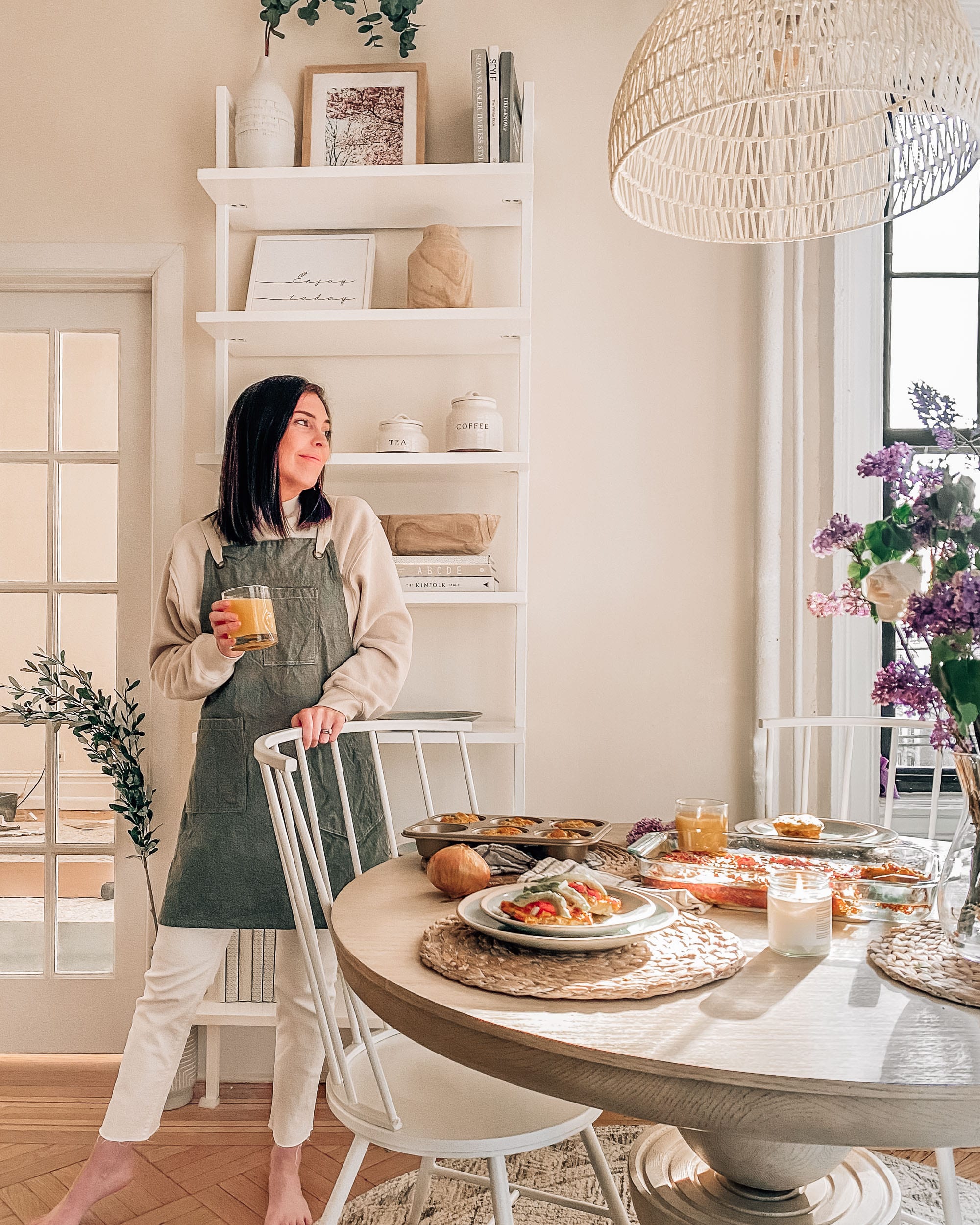 Follow along on Instagram later today where you can enter to win a 10 lb box of Vidalia onions! Have a great weekend!