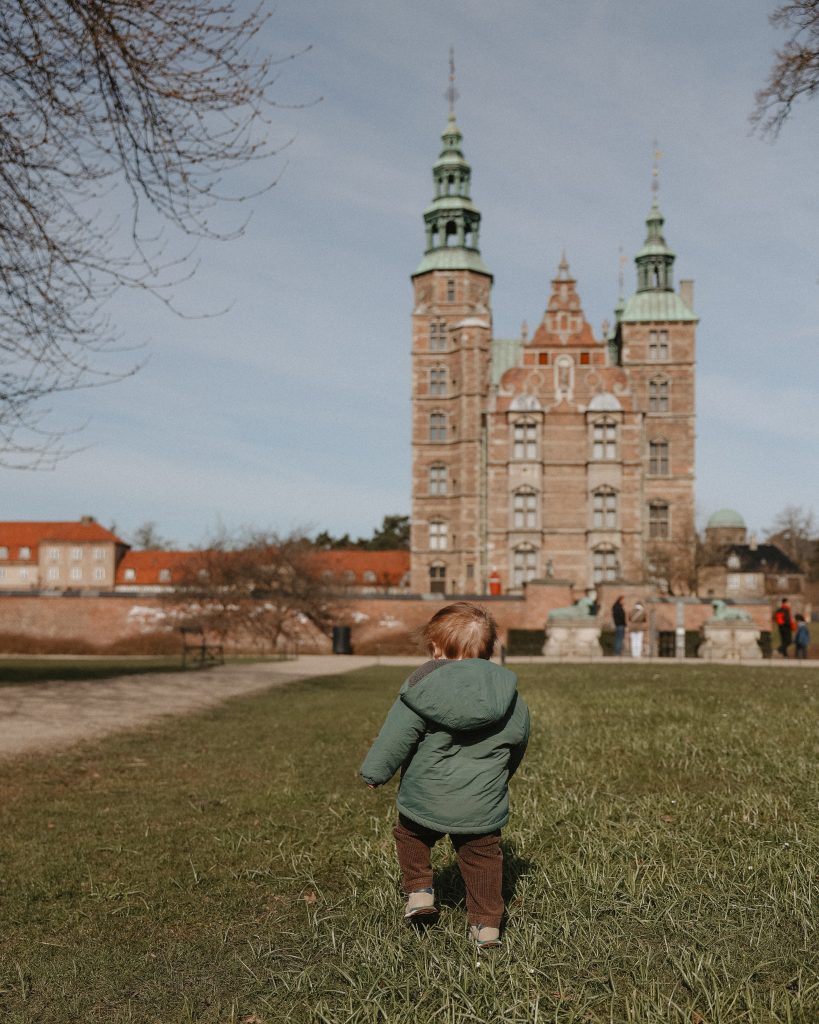 Our first international trip with Brooks went surprisingly smooth so I wanted to share some thoughts and items we brought that made things easier! When planning our trip to Copenhagen we knew we would need to try and keep Brooks entertained and happy on the 8-hour flight and then adjust to a new time zone. We hoped that he would sleep for most of the overnight flight, but knew we would have our hands full on the flight back to NYC during the day. Outside of the flights, we also knew we would need to bring a few of his favorite items (and snacks) for a week in a different country, especially as he enters this particular toddler phase (he'll be 16 months in a couple of days *tears*).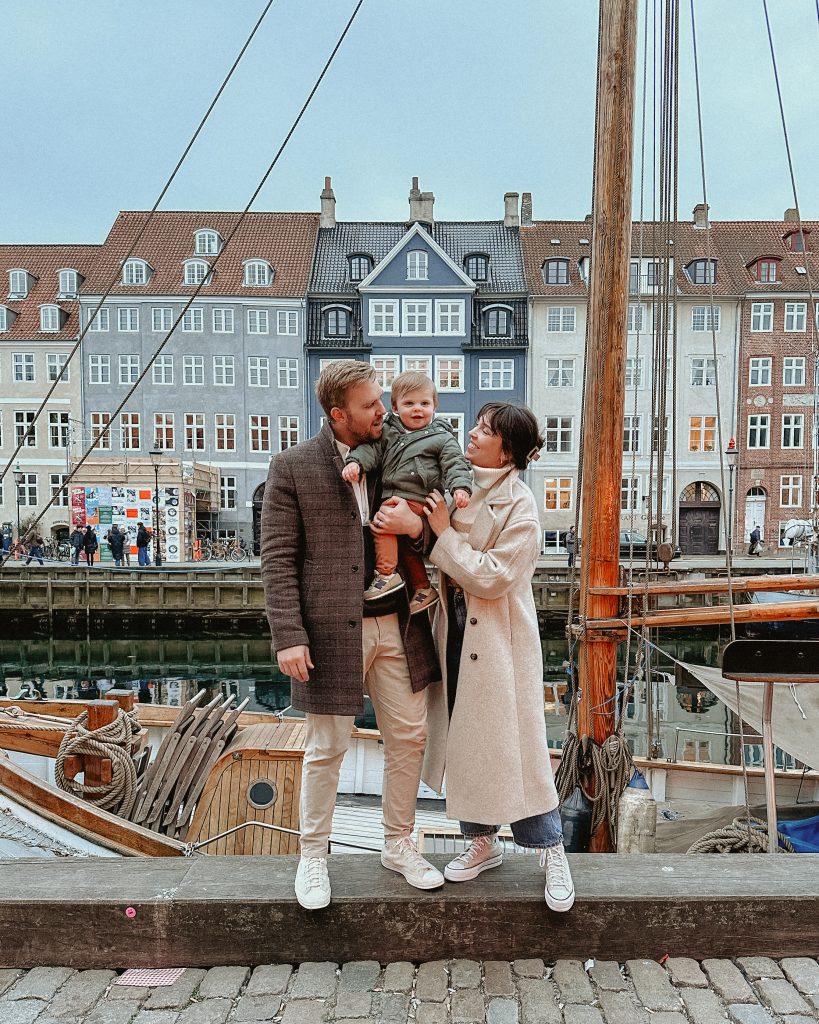 When booking our flights, we decided to book 3 economy seats in the middle of the plane (it was a 2-3-2 seat layout) and then booked 3 Delta Comfort seats on the way back (still in that middle row) that way Brooks would have his own seat even though we knew he'd want to sit in our lap for part of it. The ride over there was overnight and the ride back was during the day (7 hours and 50 minutes). I'd say the overnight one was slightly easier due to him sleeping a couple hours longer but neither were terrible. The best part about the ride back was that we were right in front of the middle bathroom so instead of seats behind us, it was just a wall. It gave us more privacy and was really nice to have. We also lucked out with nobody in the seat in front of him on the way back! 
One of the most important things we do to up our chances of a happy traveling baby (even when we're just home and walking around NYC) is make sure that we always have food with us, or a plan for quick food. We usually try to buy a fruit cup or bananas at the airport just to have it ready to go but he also loves these applesauce pouches and they are easy to bring a few in the diaper bag. The same goes for these Cerebelly pouches and smart bars. While sightseeing we found ourselves stopping in at Joe & the Juice for their chicken pesto club sandwich (we would deconstruct it and loved the chicken and tomatoes) if he needed something quick outside of our normal eating hours.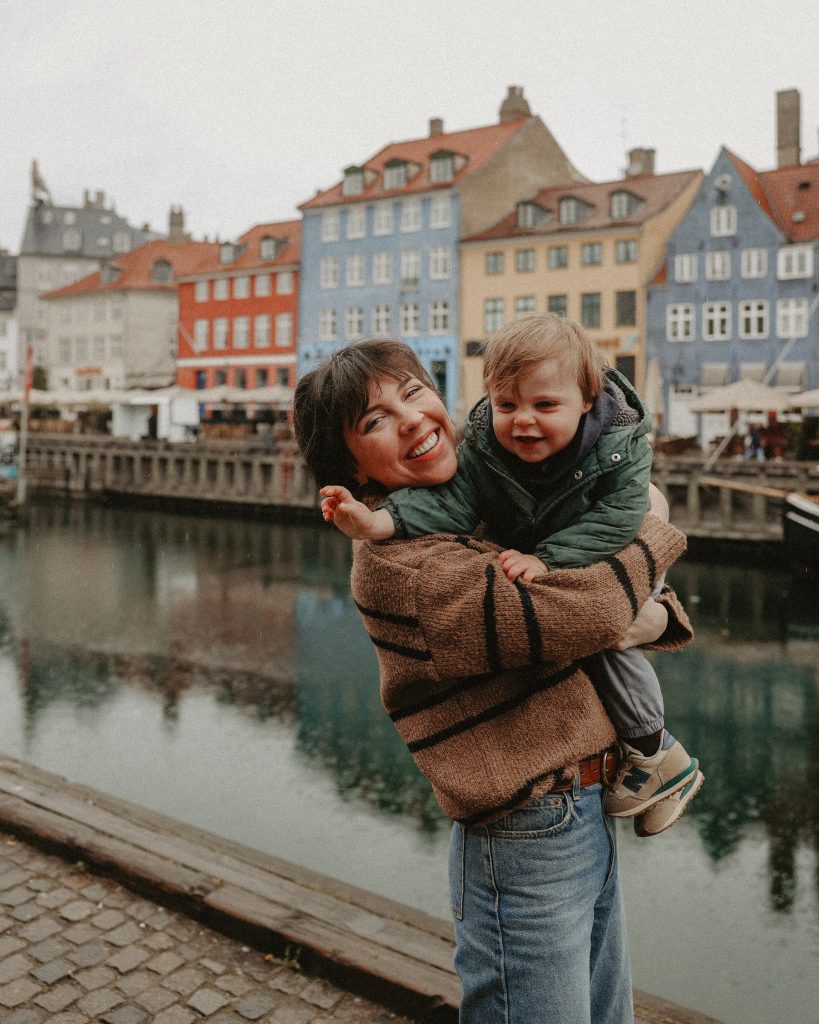 A few favorite items we traveled with are listed below! If you don't travel often or live in a small space, I'd look into a renting company such as Loop! But we use these items very, very often so they've been so nice to have and don't take up too much extra space. Also, my discount code for Coterie still works for new customers 20% off! It's just SHELBY. Now for the travel items that made our life easier…
1
Babybjorn Travel Crib
We have used this travel crib for about year and love it! It is super easy to set up, comes with a mattress (it is a little thin), and is very sturdy. It fits inside a large suitcase and that is where we store it between trips too so it's not taking up extra space in our apartment.