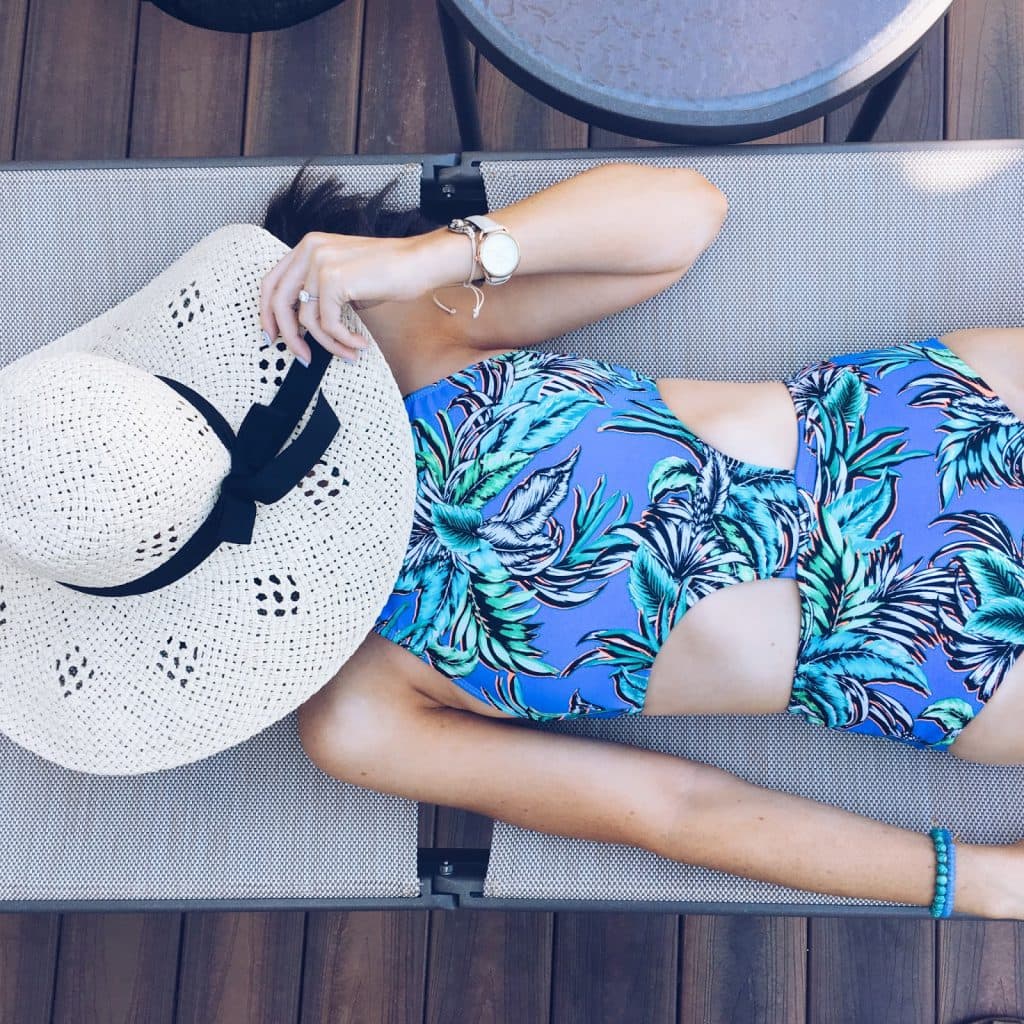 Hilton Head Island
is one of my favorite places to go for a relaxing mini vacation. It has everything you need – good food, live music, pretty beaches, shopping, outdoor sports, and much more. It doesn't have too much which is what I need when I crave relaxation rather than a crazy weekend. We were so excited to be able to spend last weekend there with two of our friends and I wanted to share a list of my personal favorite places to eat and things to do for those of you who might be planning a trip there soon.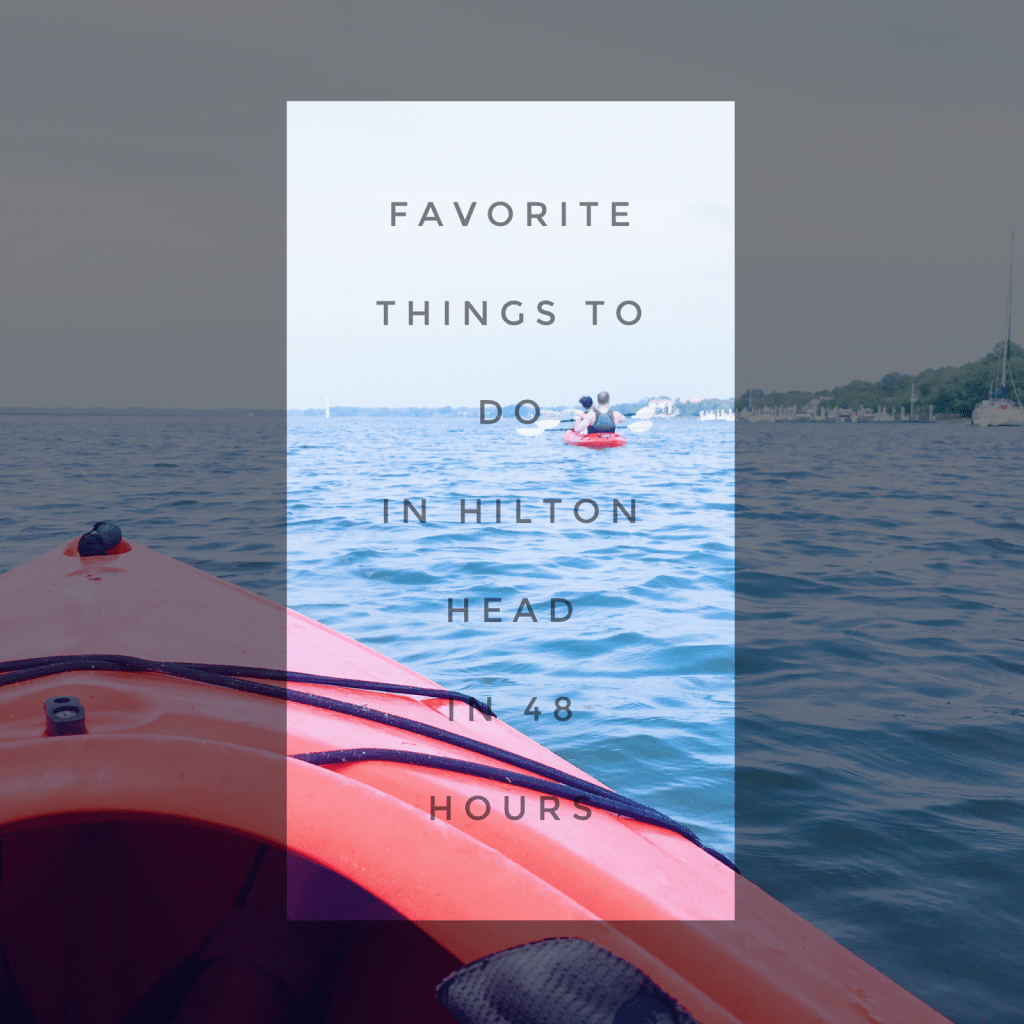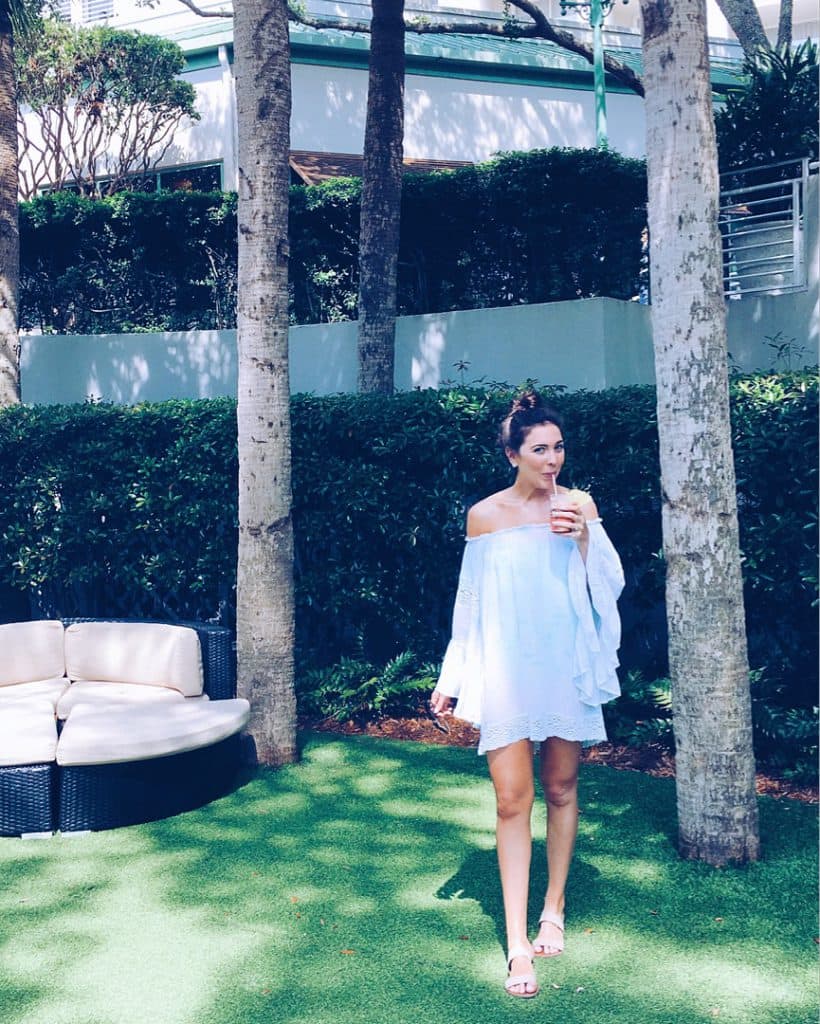 Restaurants:
A Lowcountry Backyard
|| This tiny little restaurant right off of Palmetto Bay Rd. is a hidden gem. I've never visited this island without going here to grab a bite to eat out in their "backyard". They have a cute outdoor patio area with a gigantic umbrella covering the entire seating area, easy-going music playing, mini waterfalls, and the nicest staff to make for the best atmosphere. They have some of the best grits I've ever tasted and you can't go wrong with anything on their menu for brunch or dinner!
Sea Shack
|| A hole in the wall type place known as Hilton Head's best kept seafood secret and I couldn't agree more! If you want a plate of the best popcorn shrimp (or any fried seafood for that matter) slaw, and hushpuppies – this is your place! TJ and I like to get it to-go when we're staying at a nicer hotel and head back to the hotel and eat because there is very limited seating. You'll likely find a long line though so make sure you get there early!
Frosty Frog
|| Your go-to spot for frozen drinks of every flavor you can imagine. I was very impressed with their food too! They have some delicious pizzas and wraps. The majority of the restaurant is outdoors and they will frequently have live music plus they have a nice bar area in the sand. I would recommend this spot for drinks after dinner or for a very casual non-seafood dinner.
Salty Dog Cafe
|| This is definitely one of the most popular places on the island and I mainly like it because of the area it is located. There is normally a fun event going on over the summer weekends in Sea Pines and after dinner you can watch the sunset over the water at Harbour Town.
Captain Woody's
|| This is another good spot to go after dinner for drinks and music out on the patio. They have very good drink specials, great bands playing, and some
amazing
key lime pie!
Annie O's
|| If you want some southern, lowcountry food in a very casual setting, this is your place. It is very reasonably priced and delicious!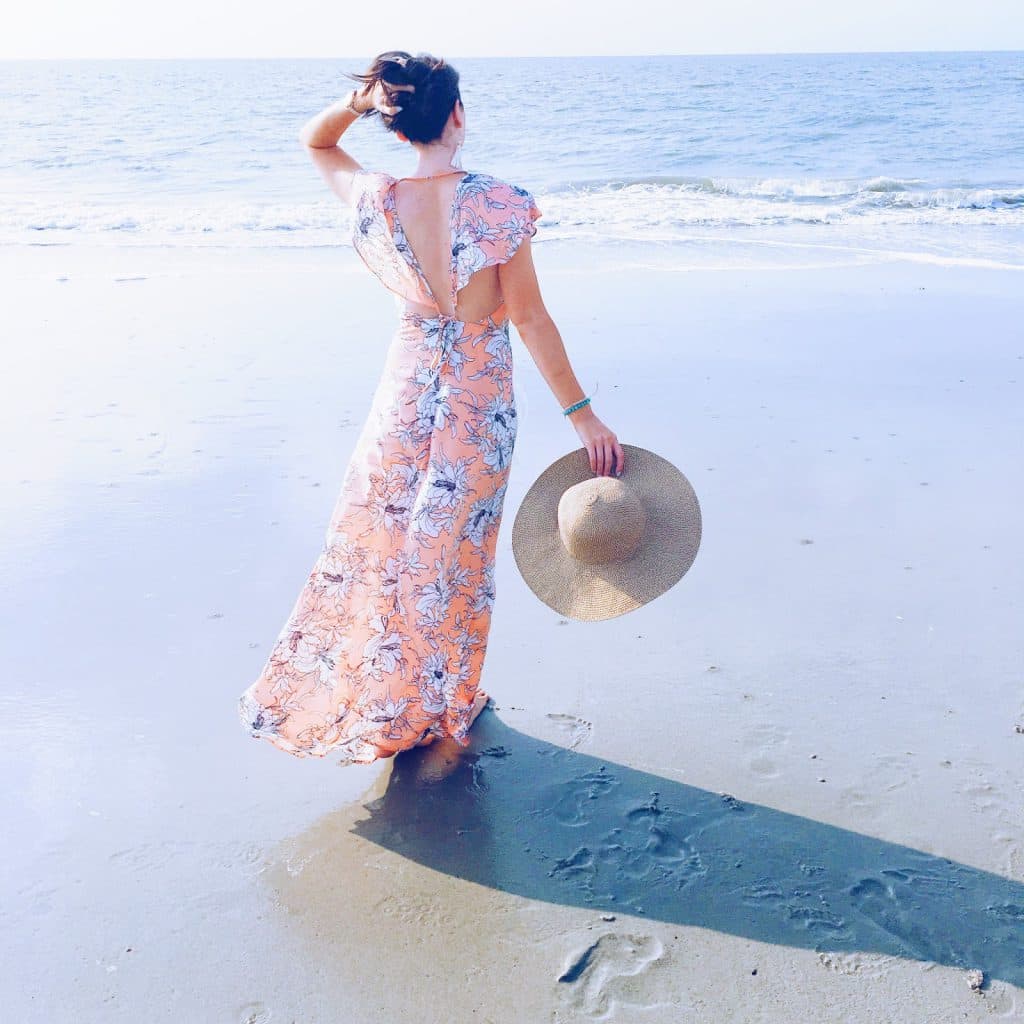 Activities:
Biking around HHI
|| I always love exploring via bikes and I make an effort to add this into my beach weekends whenever possible. There are a bunch of businesses that rent out bikes but here are a couple to check out:
Hilton Head Bicycle Company
and
The Bike Doctor
. Most of the resorts have bike rentals as well.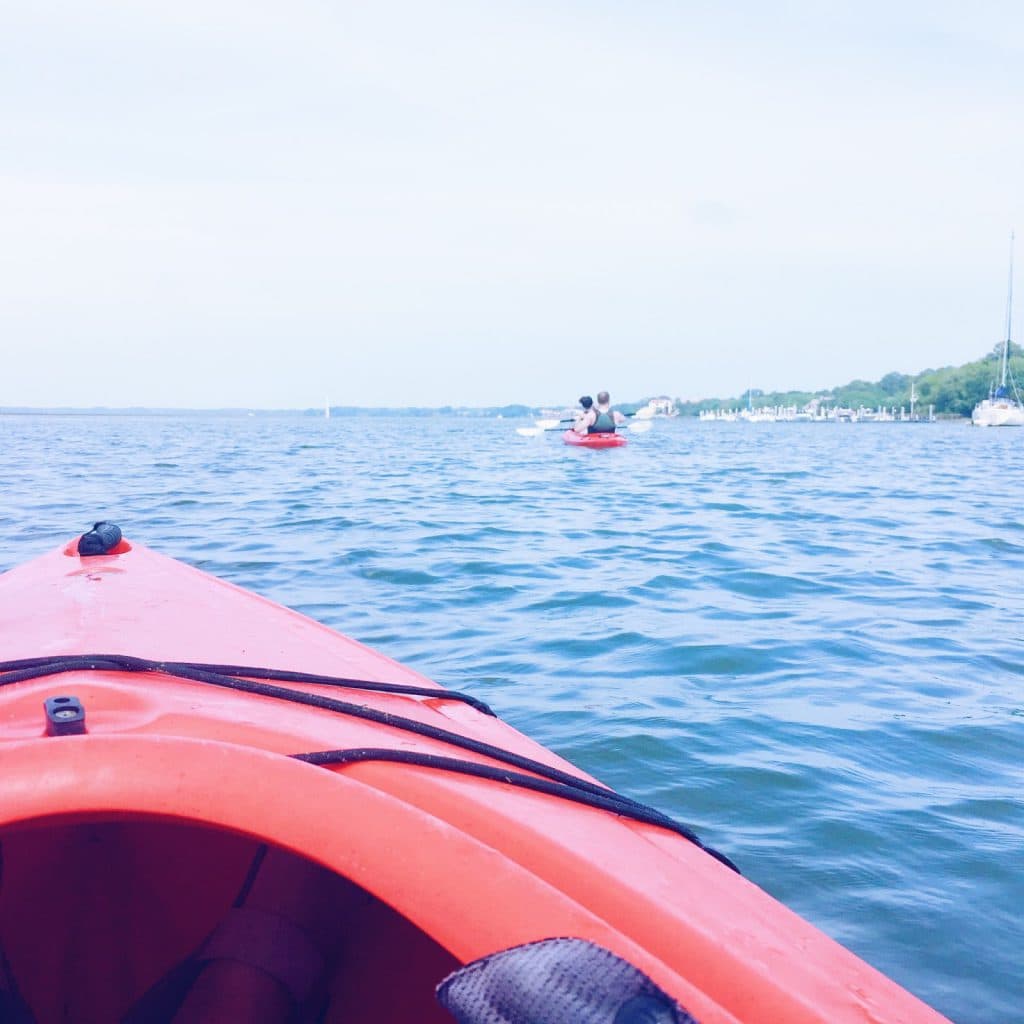 Nothing… Does that count? || Honestly, the best part of this place and what makes it special is how relaxing and peaceful it can be. I love sitting by the pool or beach with a frozen drink, especially from The Westin!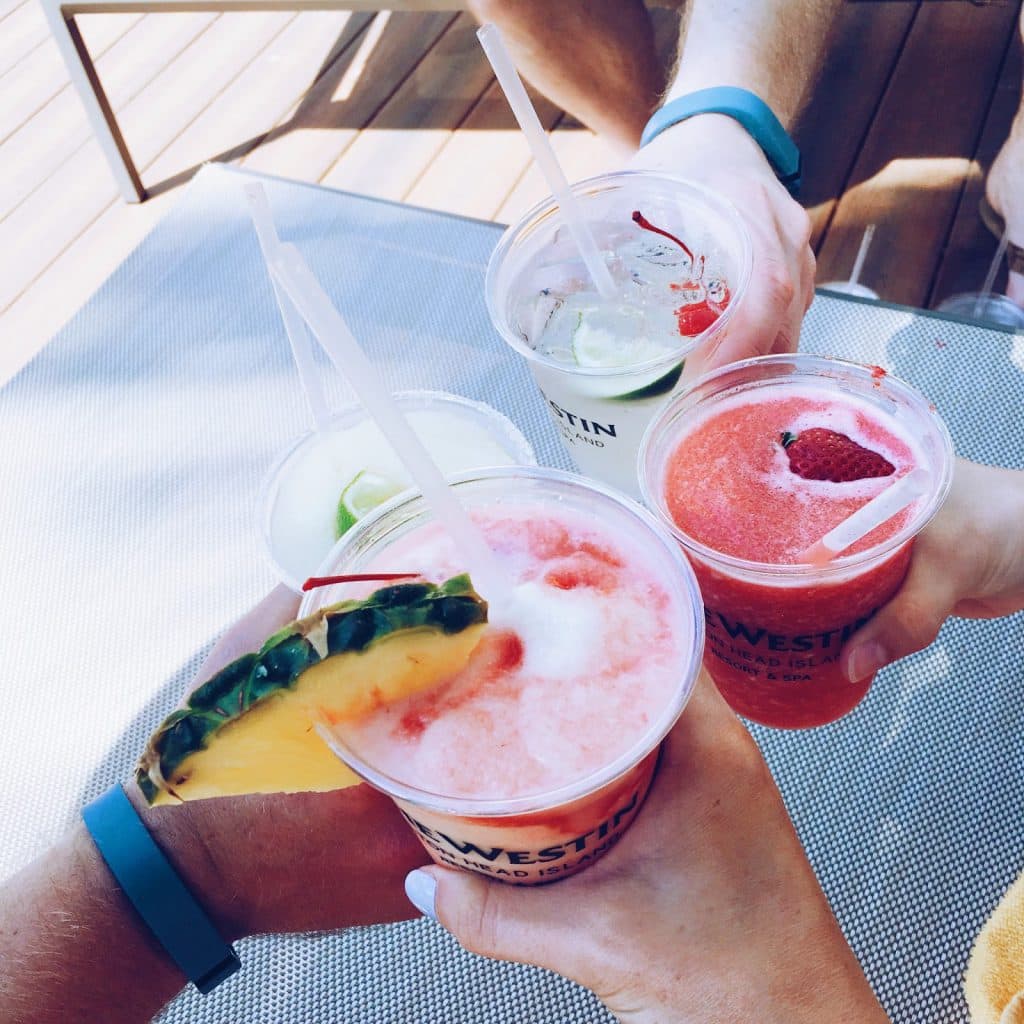 We also decided to use TJ's Christmas present from last year, a Go Pro, and made a little video of the weekend. Check it out here and be on the look out for more travel videos to come! [You can subscribe
here
.]
If you have any other HHI favorite restaurants or things to do, leave them in the comments!
xo, Shelby