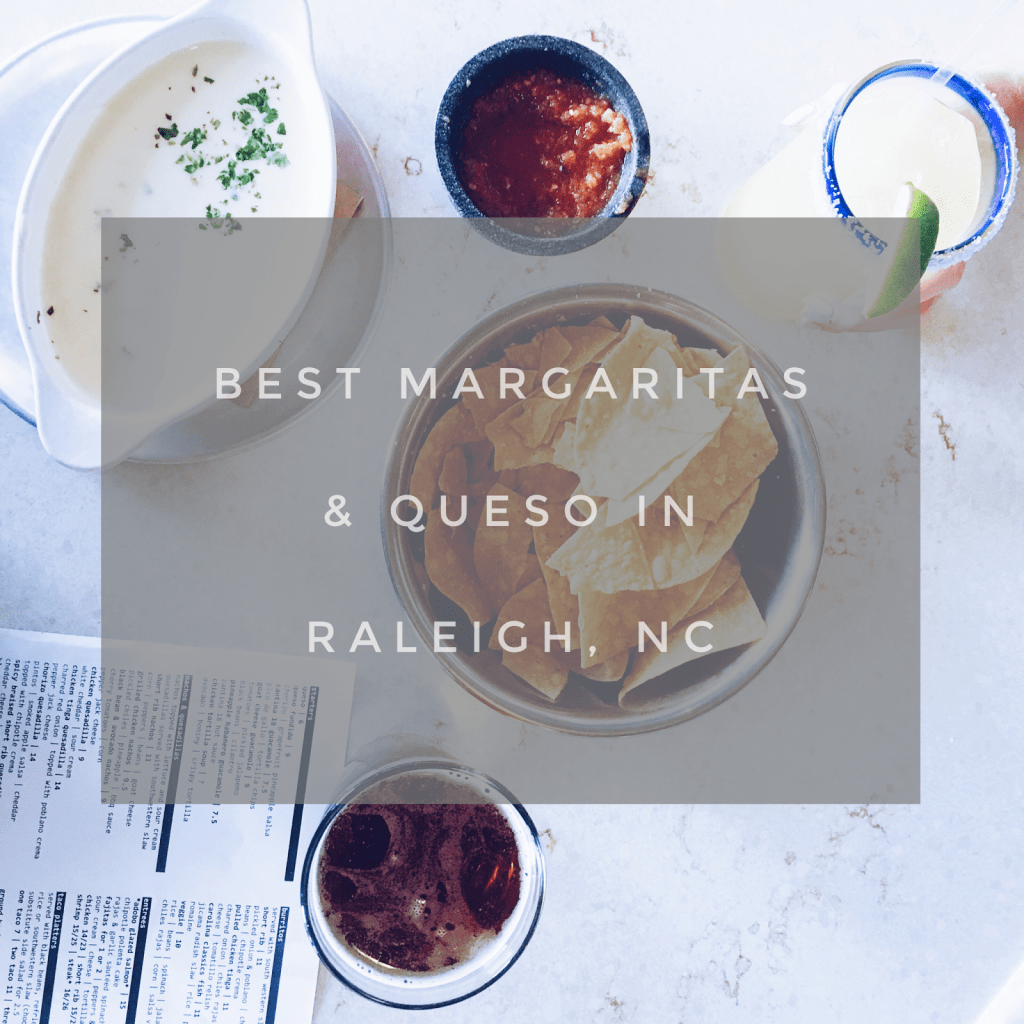 In celebration of Cinco de Mayo, I'm introducing y'all to some of my favorite local Mexican restaurants. This idea came to mind about 3 weeks ago and I questioned whether or not it could be possible to visit 6-8 local mexican restaurants before Cinco de Mayo. The goal was to find the best margarita and the best queso (and salsa) in all of Raleigh and that is how the First Annual (and only! for the sake of my arteries) Margarita & Queso Awards of Raleigh was born. Towards the end, we kindof started to get tired of margaritas which I never thought would be possible but hey, it can happen.
A lot of factors went in to deciding what made the "best" margarita or queso. Price and flavor were the top two things that came to mind. We were never able to make it to Centro, El Rodeo, or El Cerro (all very delicious, too!) but we did make it to six others and the nominees are: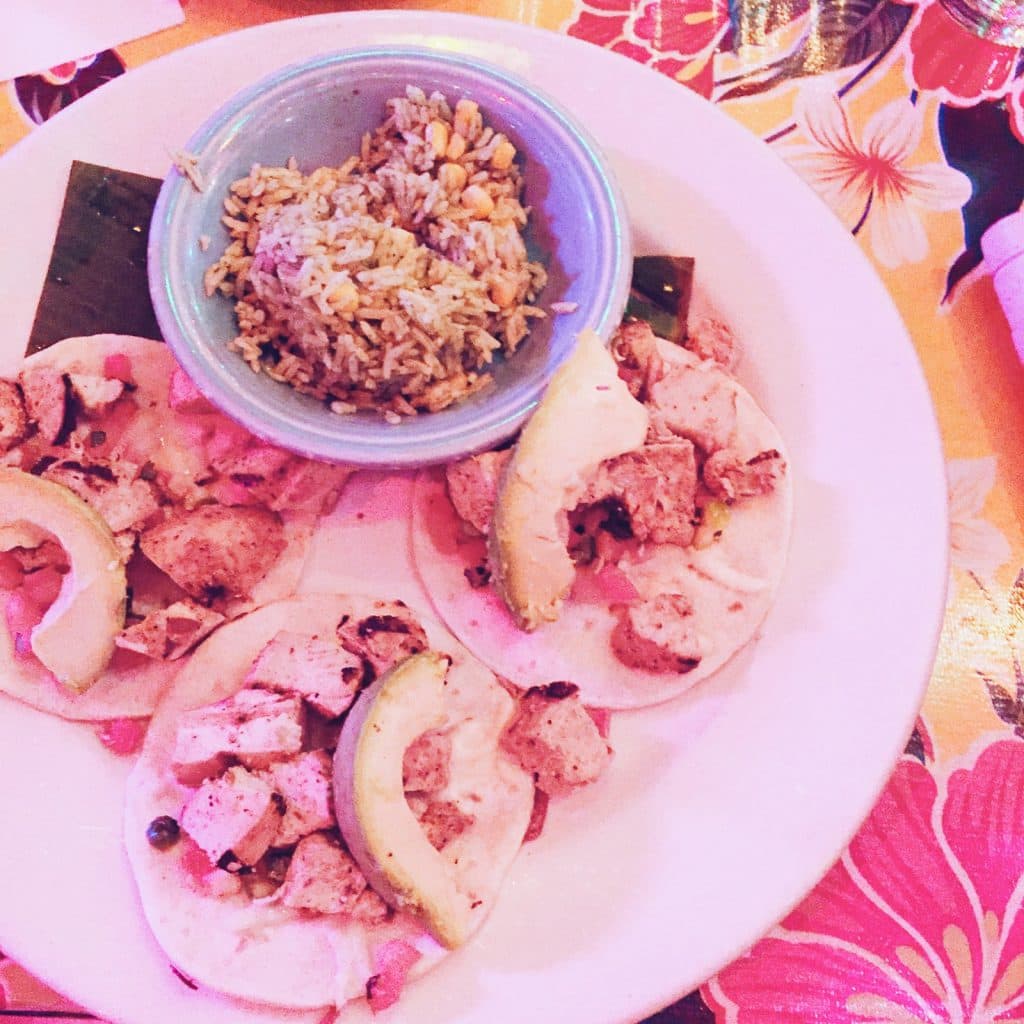 Gonza's is a very well known Mexican restaurant in Raleigh which has locations in Wake Forest and Durham as well. The atmosphere is unique, festive, and exciting and their food is delicious! I personally love their chicken tacos with a side of rice. They also have some pretty good queso and chips.
House Margs = $7.00
Queso = $5.00
Dos Taquitos
is a one of a kind place. Every inch is painted or decorated with unique bright colors and the location could not be more perfect! It sits right on Glenwood Ave. and has a fairly large patio where you can eat and look out over the busy street. Their fajitas are fabulous and are plenty to split with a friend! The salsa and queso at Dos Taquitos was definitely the most spicy of any of the other restaurants we visited but very delicious.
Margaritas: $6 Special on Tuesdays and Thursdays
Calavera Empanada & Tequila Bar: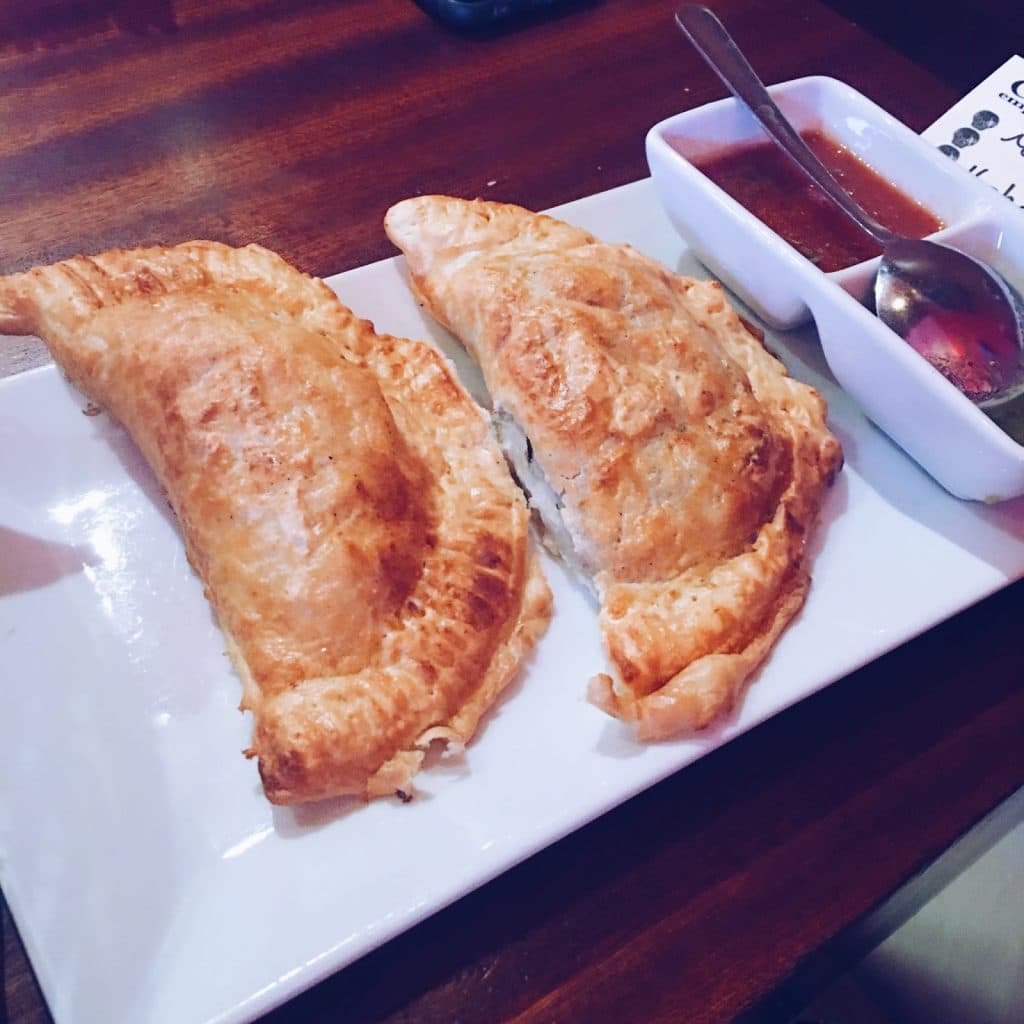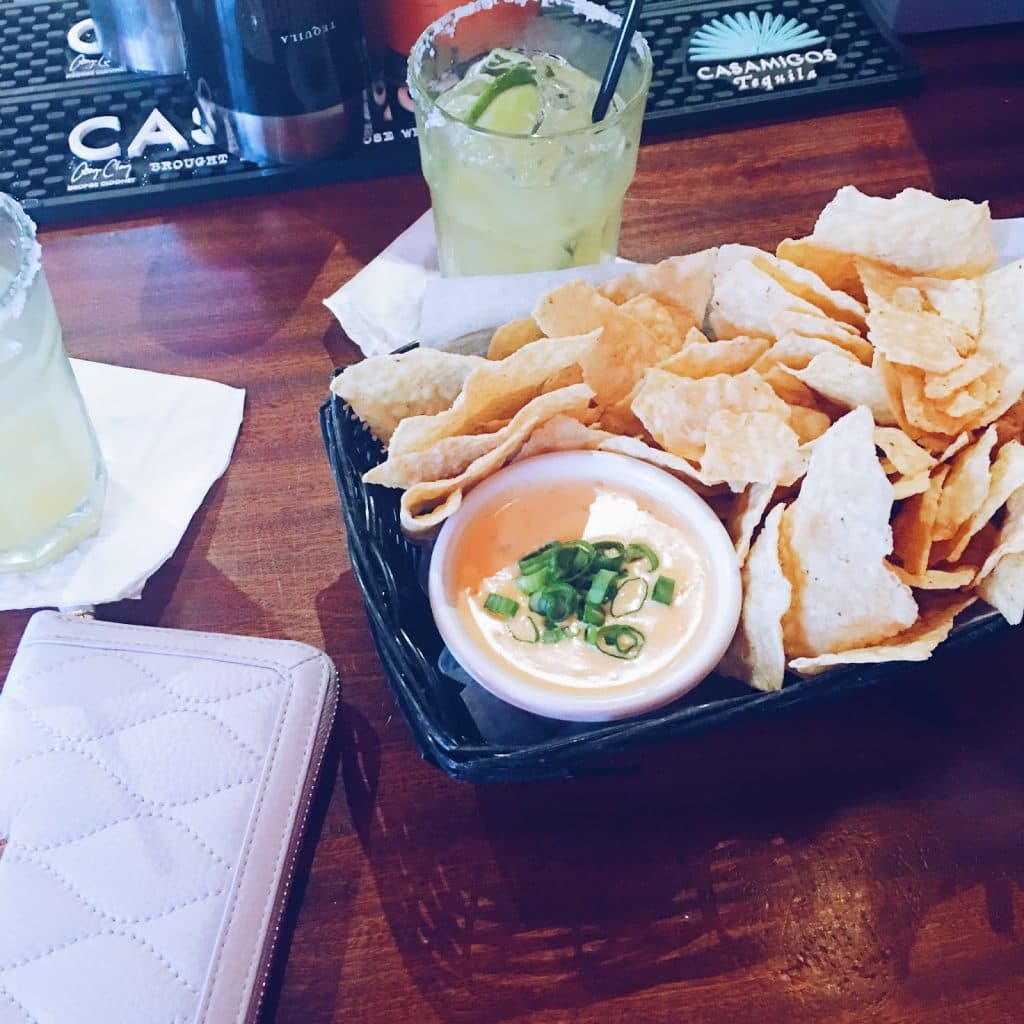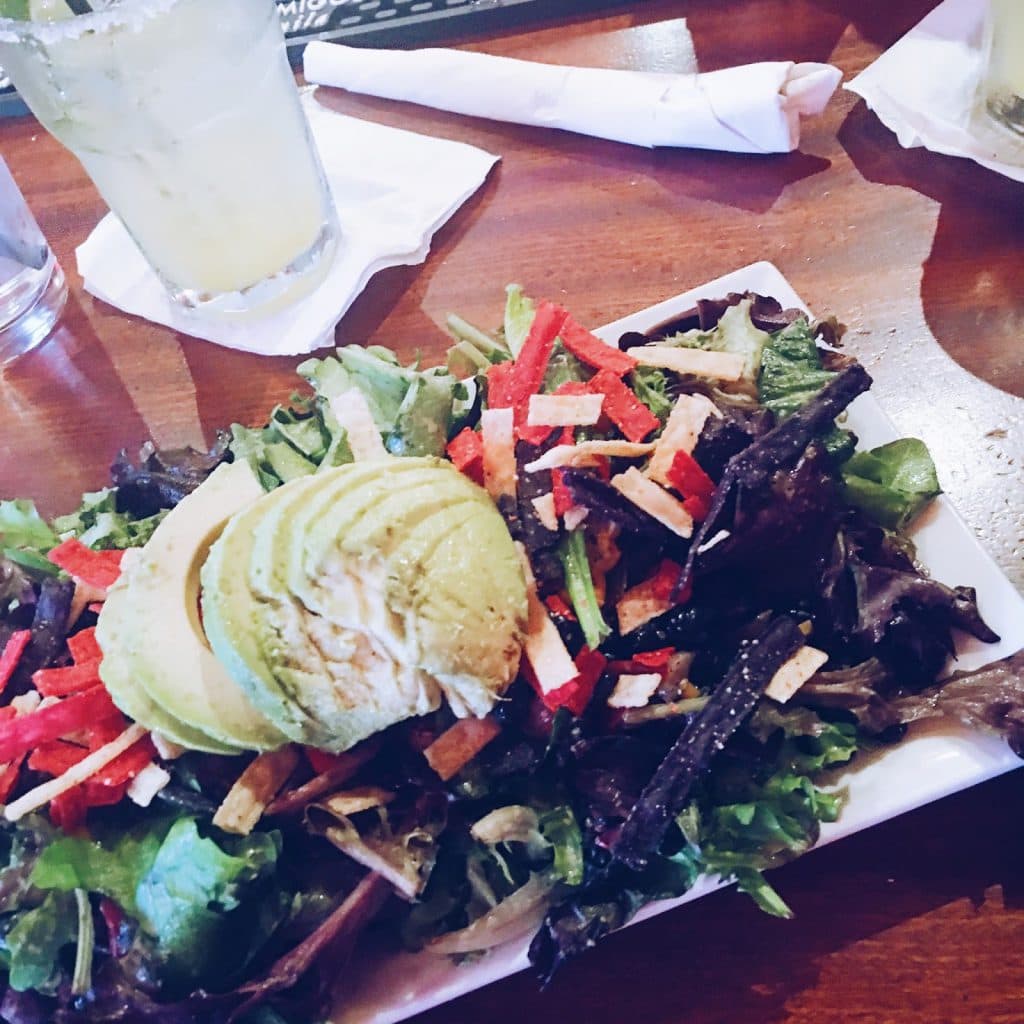 We ended up trying
Calavera
by accident on the way to another Mexican restaurant. It's a small place on a corner downtown but we couldn't pass by without trying it out! I'm so glad we did because they had TJ's favorite queso and my favorite salad ever. The salad I ordered was the Black Bean and Corn Avocado salad with a Cilantro-Lime Vinaigrette… so good! Their queso was the most unique we tried with a yellow tint and green onions. The chips also tasted fairly healthy and more "baked" than the others. We sat at their cute little bar and also ordered some house margaritas which were also very unique but good. They were definitely more sweet and pulpy than others but delicious!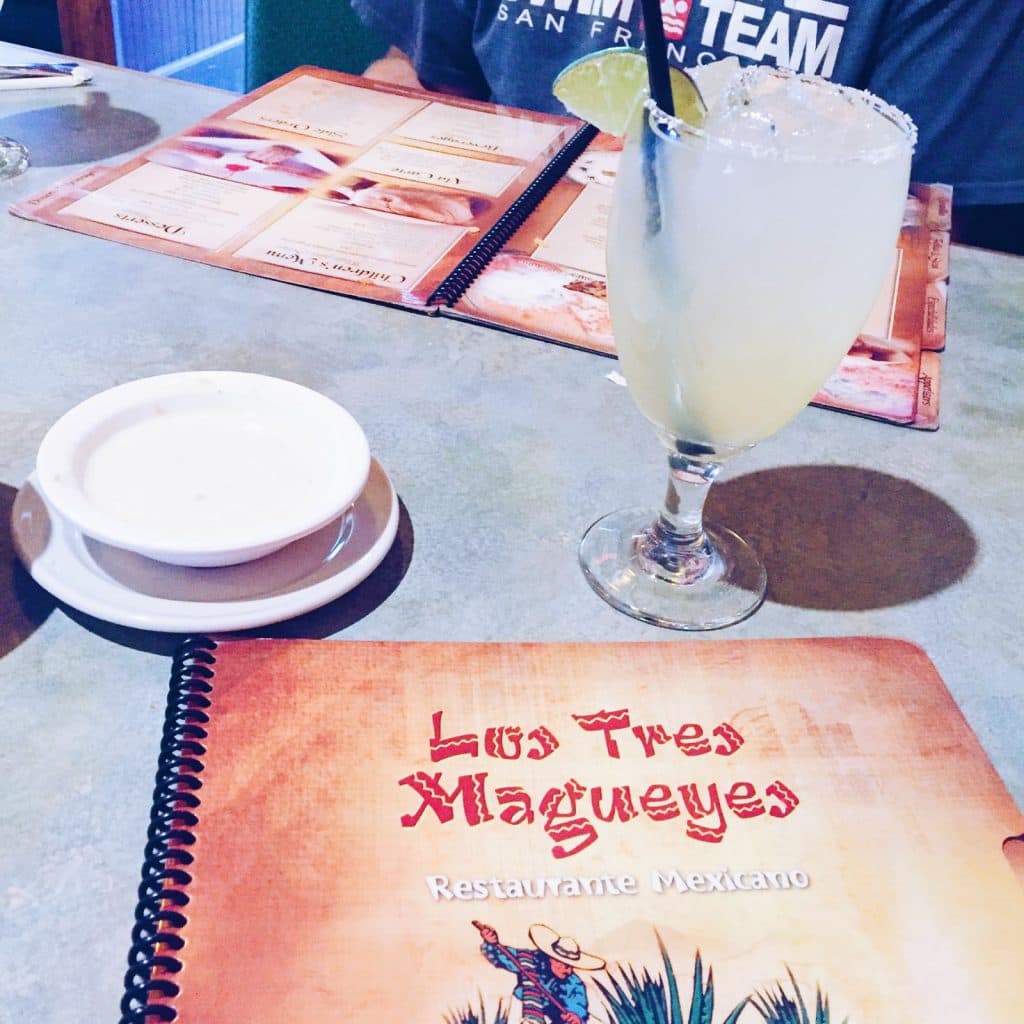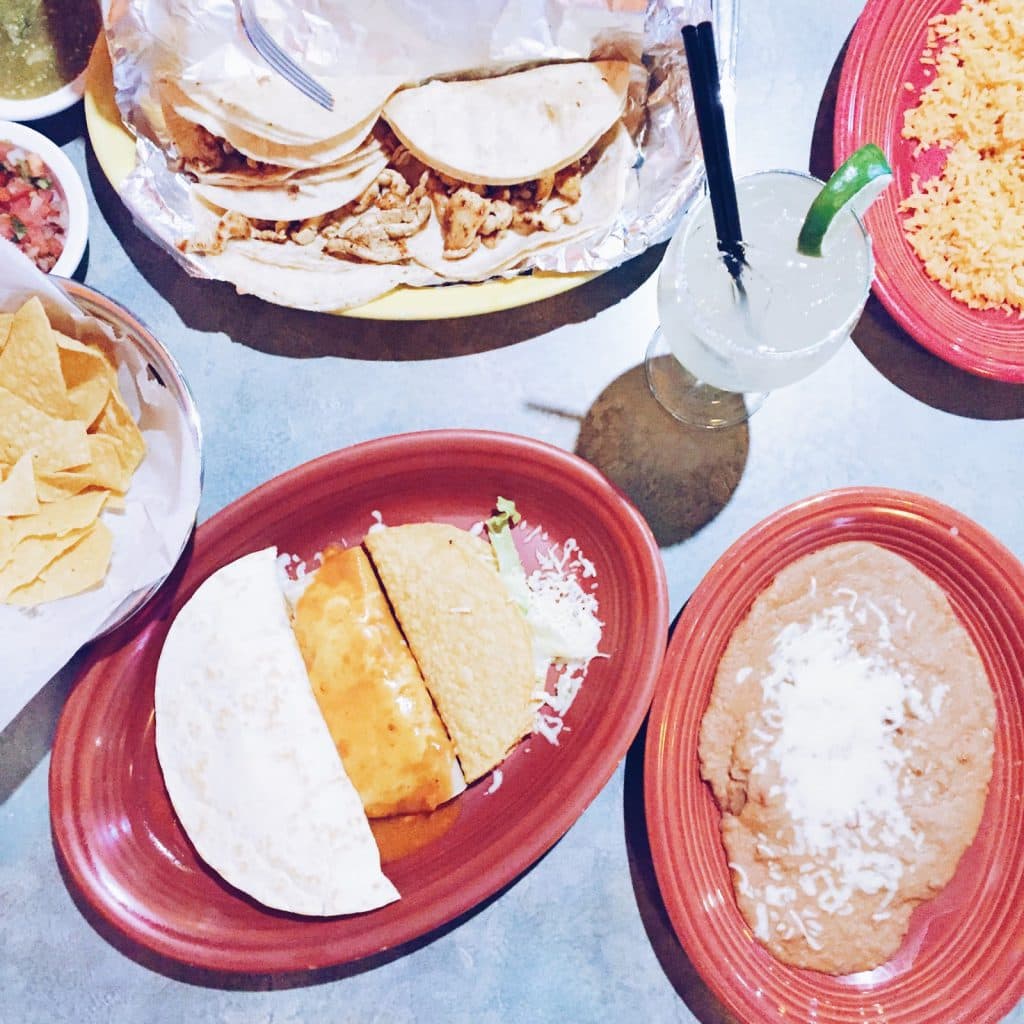 Los Tres Magueyes is a more traditional Mexican restaurant and less "trendy" than the others. It has 7 locations around the Raleigh area and this is where you go when you want to get the most bang for your buck. You can't beat the prices that Los Tres has and they actually had the strongest, largest, and cheapest margarita compared to the rest. You Go Los Tres!!
San Jose's Tacos & Tequila: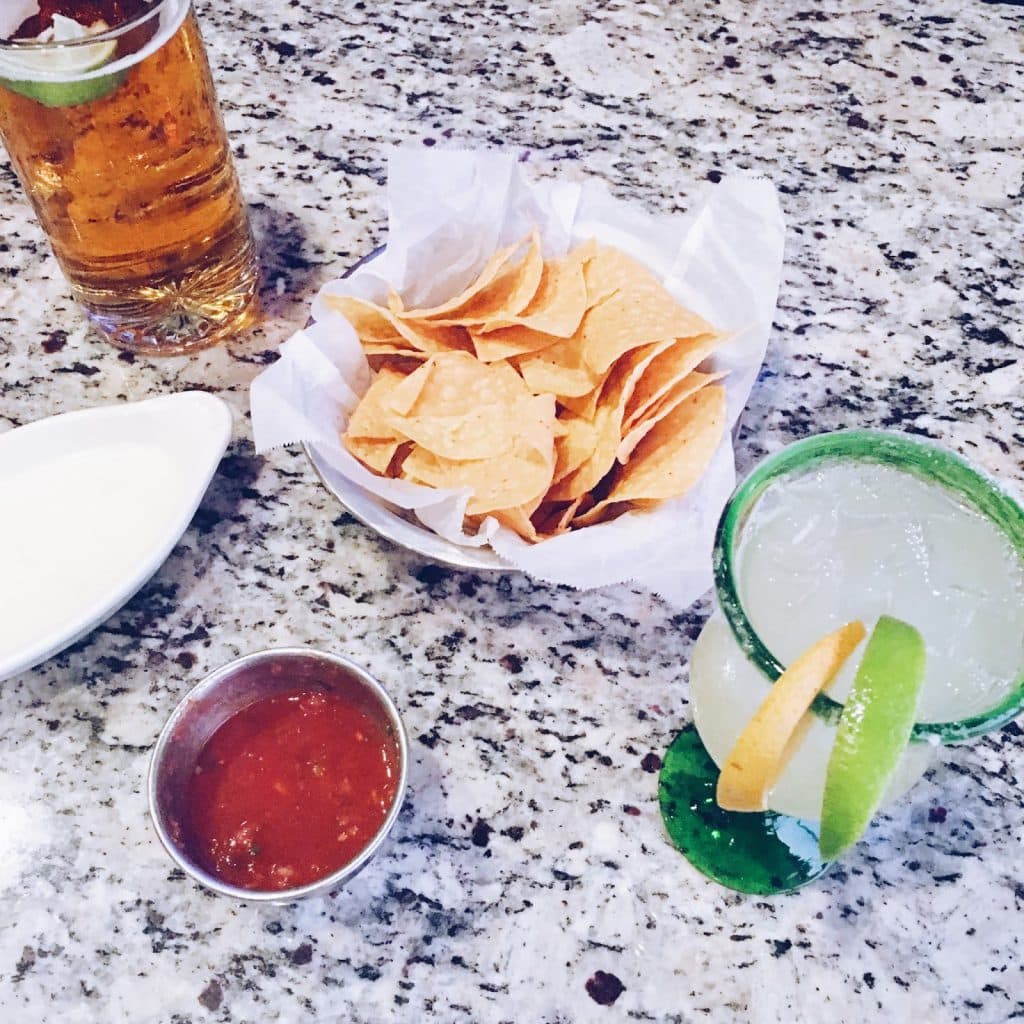 I would say San Jose Tacos & Tequila is a a step above Los Tres Magueyes when it comes to prices and atmosphere. It's not as expensive as the trendier spots in Raleigh but the food is quite amazing. They also have the perfect salsa recipe and bring out a huge dish of queso if you order it. This spot does not have outdoor seating but the indoor seating is surprisingly nice. On a Friday night, you can get a $5.99 house margarita and it is by far one of the strongest ones we tried!


Cantina 18 (Tex-Mex but they still count!):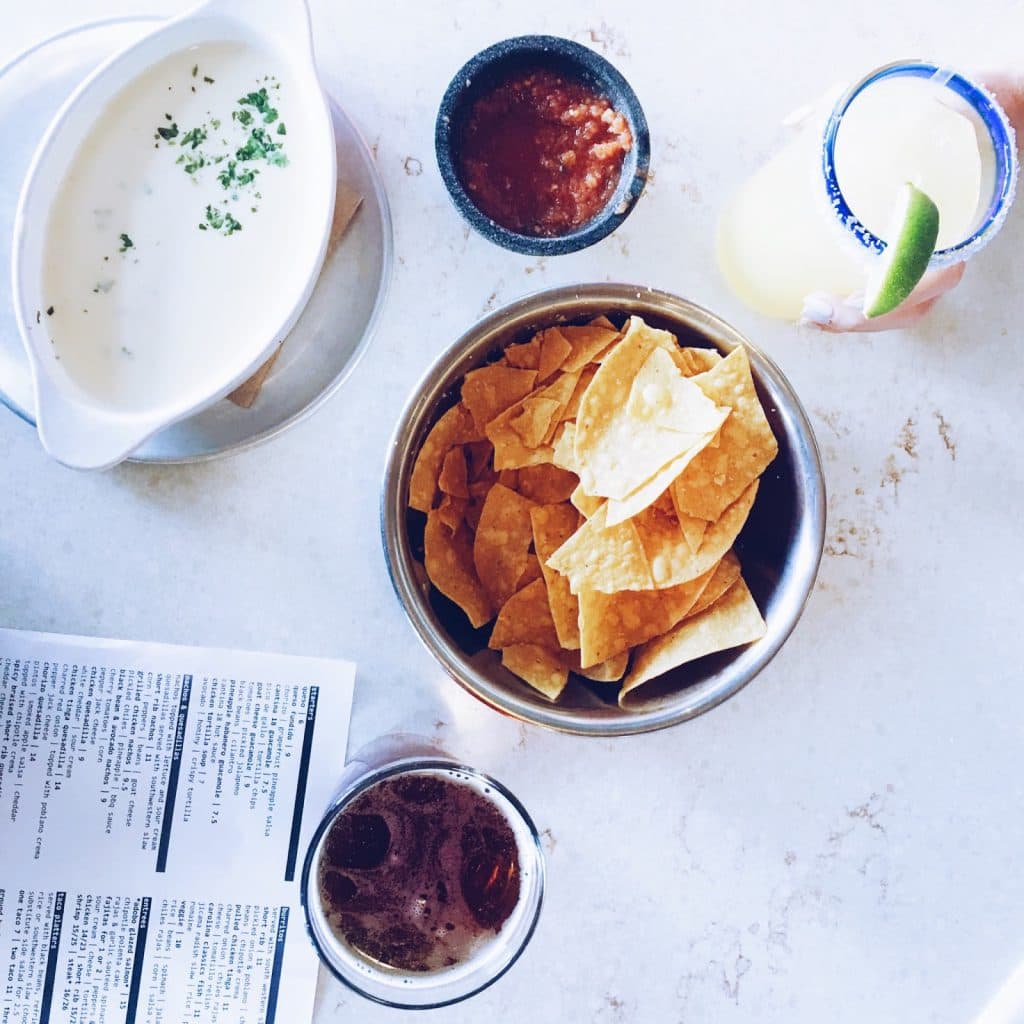 Cantina 18 recently had a major facelift and now has the prime patio set-up going on. This restaurant is known for their Southern-inspired Tex-Mex but since they had tacos, margs, and salsa, we counted them in our favorites. They are a bit pricer than your typical Tex-Mex restaurant but it is so worth it. Their chicken tacos come with apples, cranberries, and goat cheese and melts in your mouth! The margarita is sour but good and definitely not sweet. The queso is not spicy at all but still delicious because it is… well, queso.
And now for the moment you've all been waiting for…
Who had the best?!
Best Margarita Award would have to go to….. San Jose's Tacos & Tequila! You can't beat a $5.99 marg on a Friday night (plus all you need is one, trust me).
Best Queso Award goes to….. Gonza's Tacos & Tequila! For the $5 price tag and the flavor! Gonza's queso has the perfect amount of spice compared to some of the others. Honorable Mention goes to Calavera though because that stuff was good. (There is some dispute about this one with TJ… he loved Calavera.)
Best Salsa Award goes to….. Cantina 18! Cantina 18 had some of the freshest tasting salsa we tried but San Jose's Tacos & Tequila also came in very close.
If you're from Raleigh and have a favorite Mexican or Tex-Mex restaurant that wasn't included, leave it in the comments! Thanks for reading!
xo, Shelby