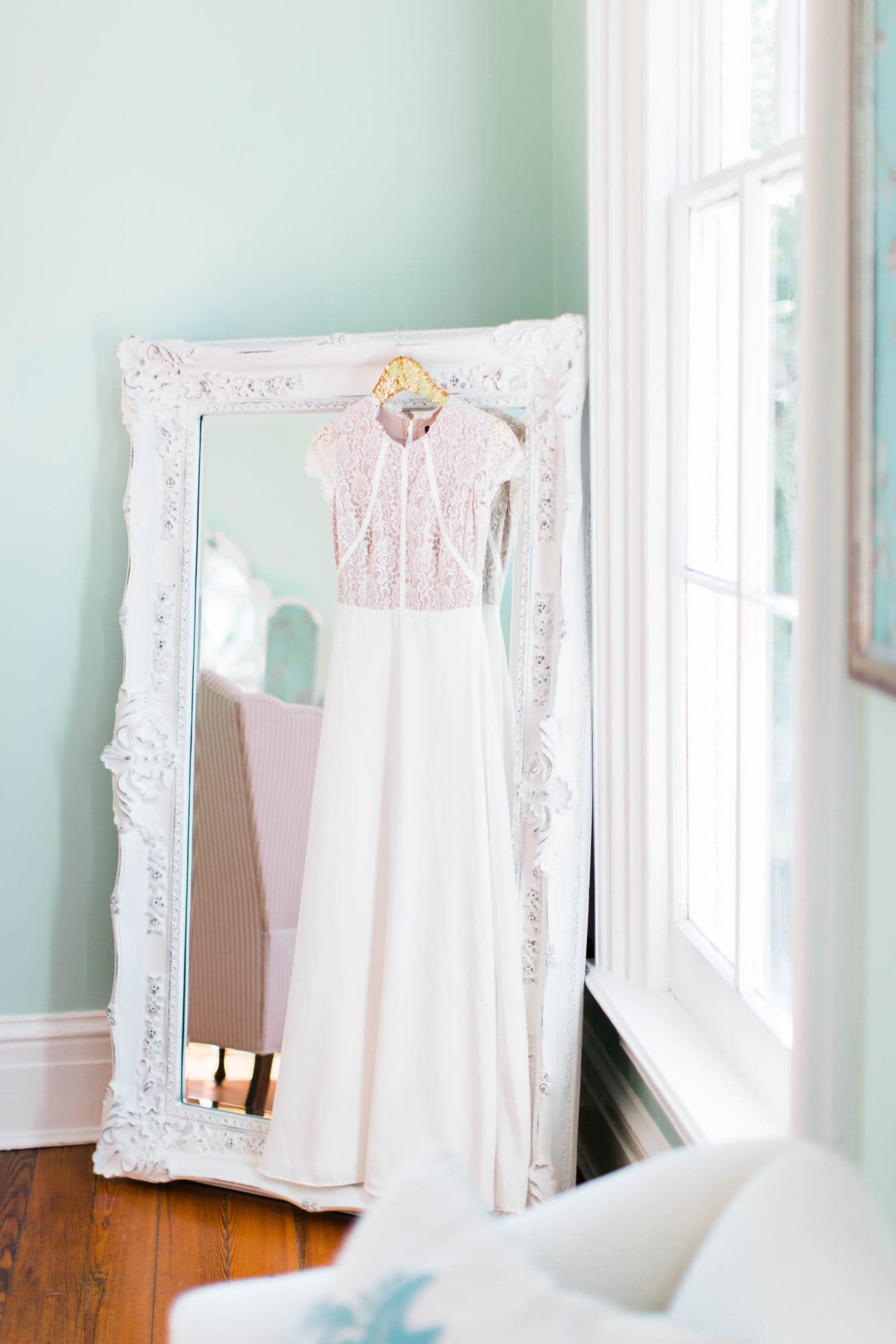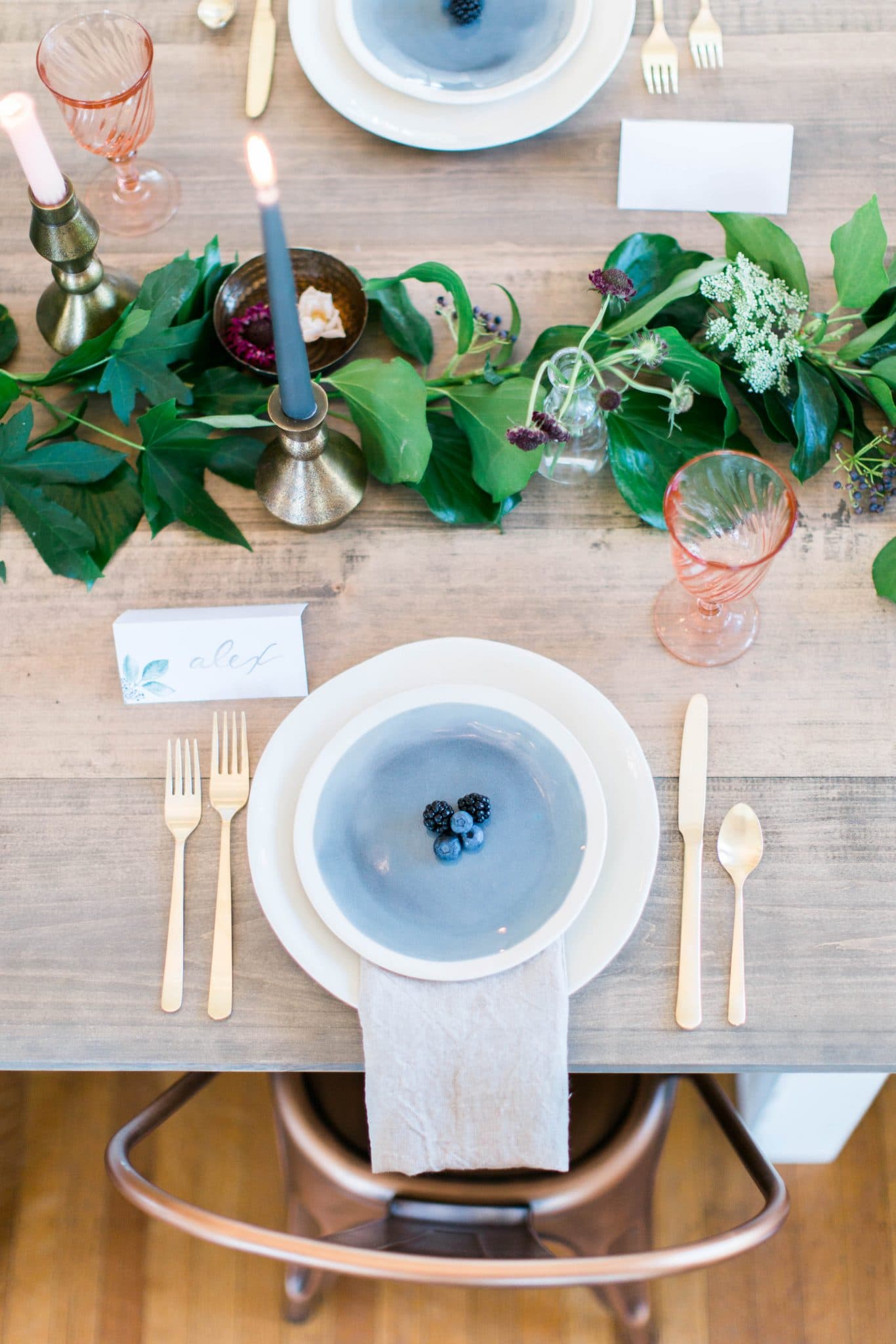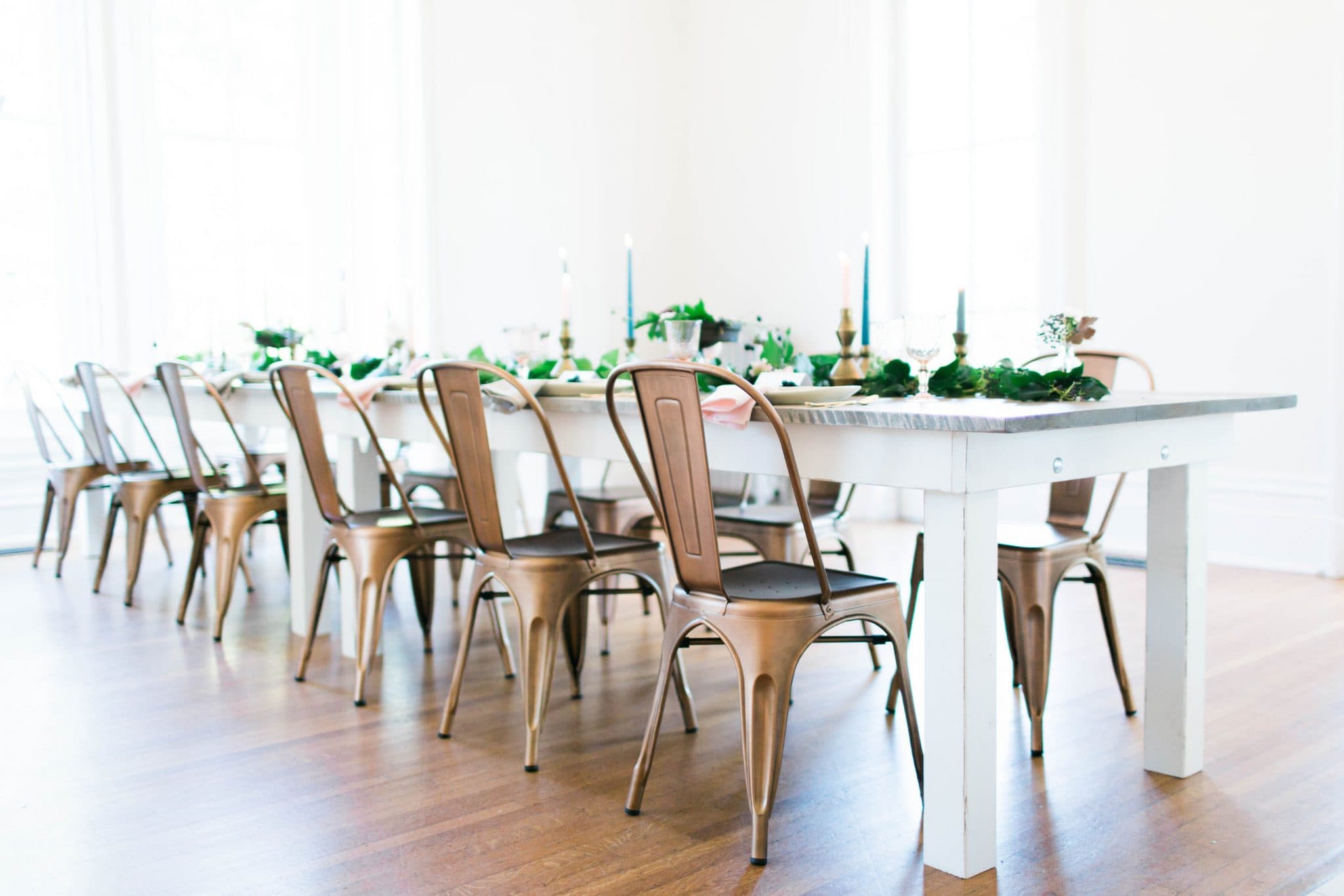 I'm so excited to share all the details on how I asked my bridal party last month when I hosted a surprise 'Will You Be My Bridesmaid?' brunch at Merrimon Wynne for all of my 'sweetest' girls (hence the berry theme)! You can read more about it on Style Me Pretty but I couldn't wait to share the scoop right here too…. especially after I received the photo gallery that Megan Kerns Photography sent over.
First of all, I had thought for months about how I was going to ask my sisters and best friends to be bridesmaids in our wedding. I also knew that I wanted to ask my flower girls in a special way. I get really emotional with these sort of things and I wanted it to be really special. I had seen ideas of gifts to send or ways to ask individually, but ultimately, I hoped to find a time that worked for everyone where I could throw one big brunch party to celebrate them. Surprisingly, I found a date that worked for everyone where I invited them to a "summer brunch" and I immediately reached out to my wedding planner, Stephanie Scholl Events, to help plan, style and coordinate the day!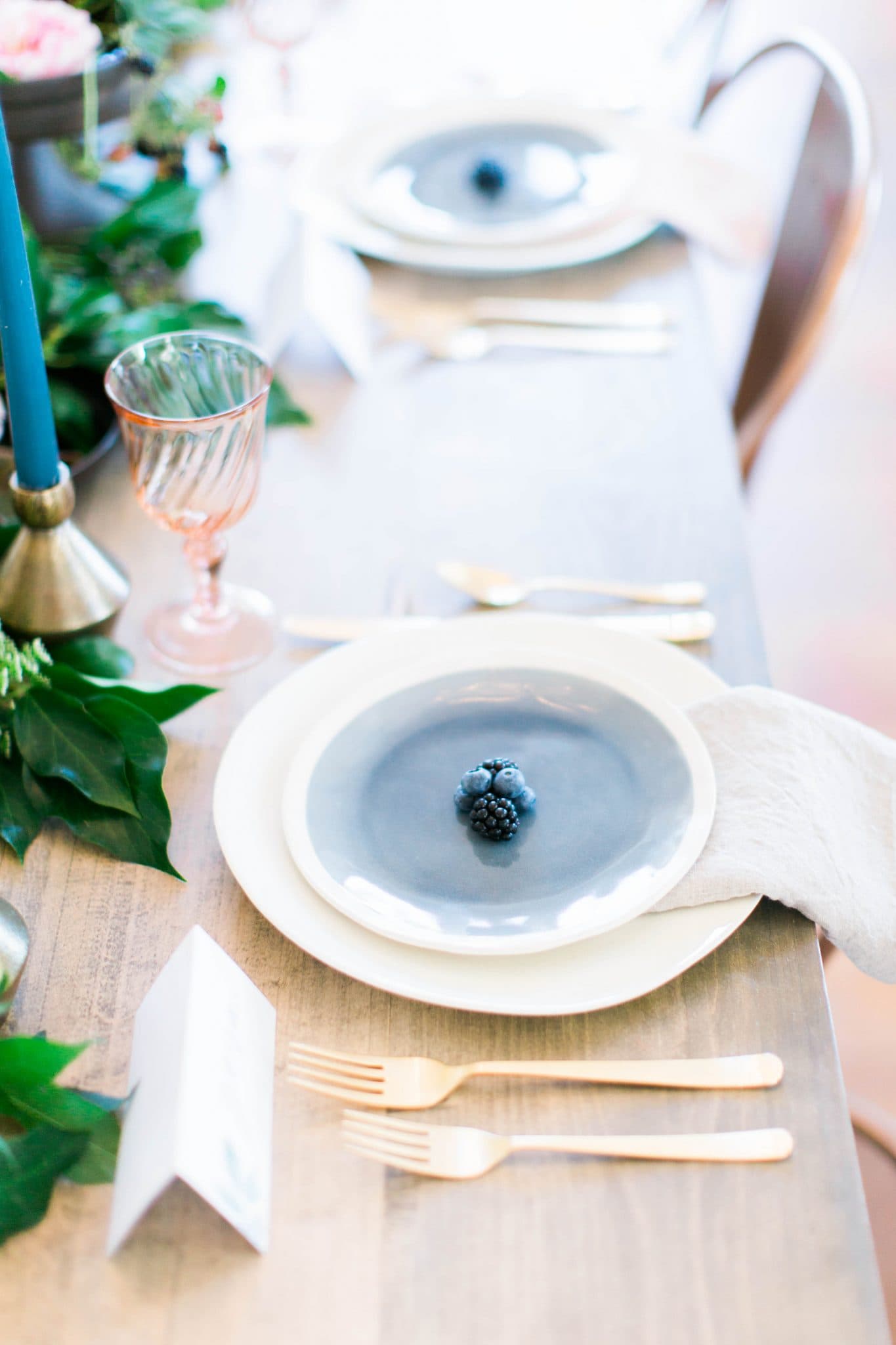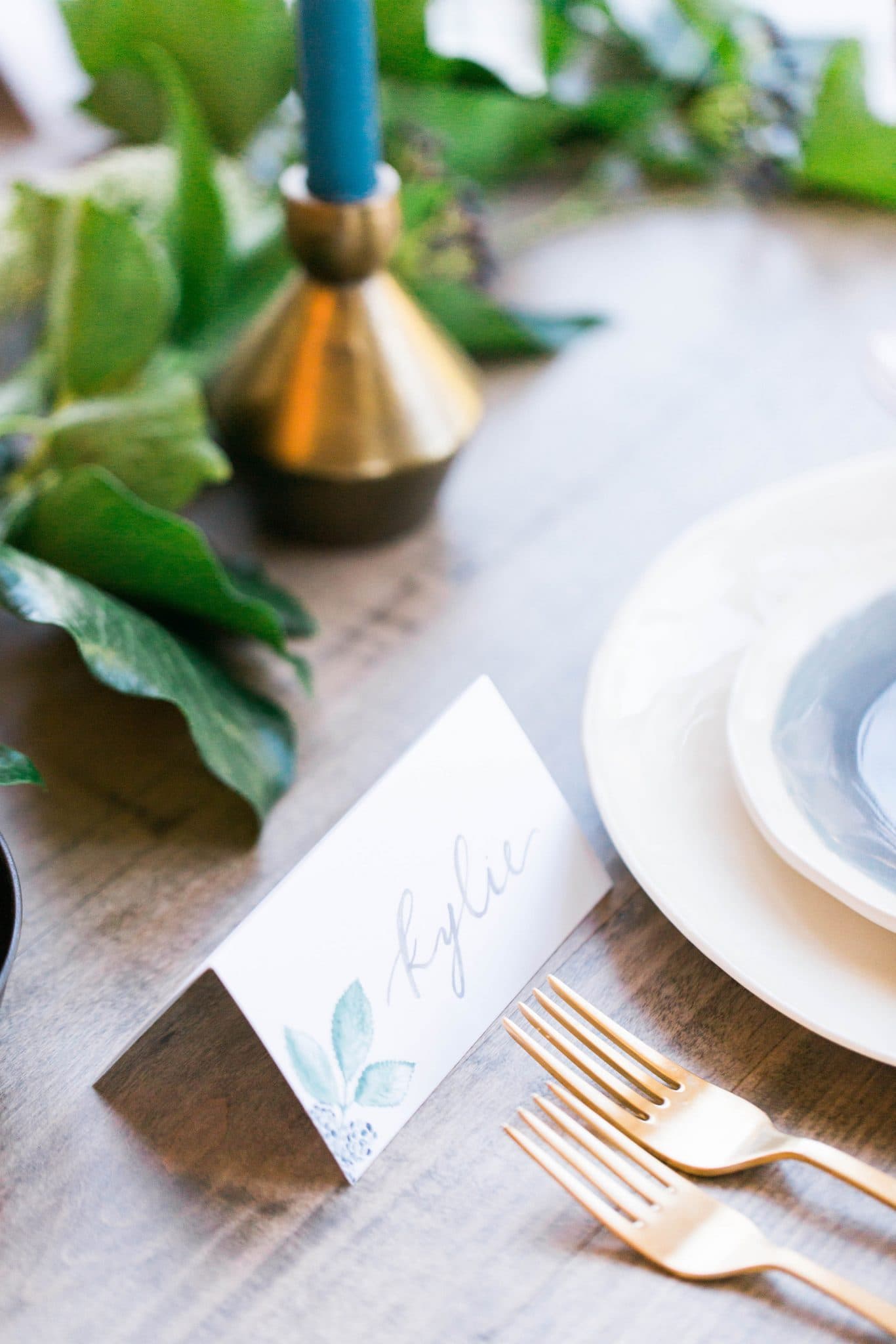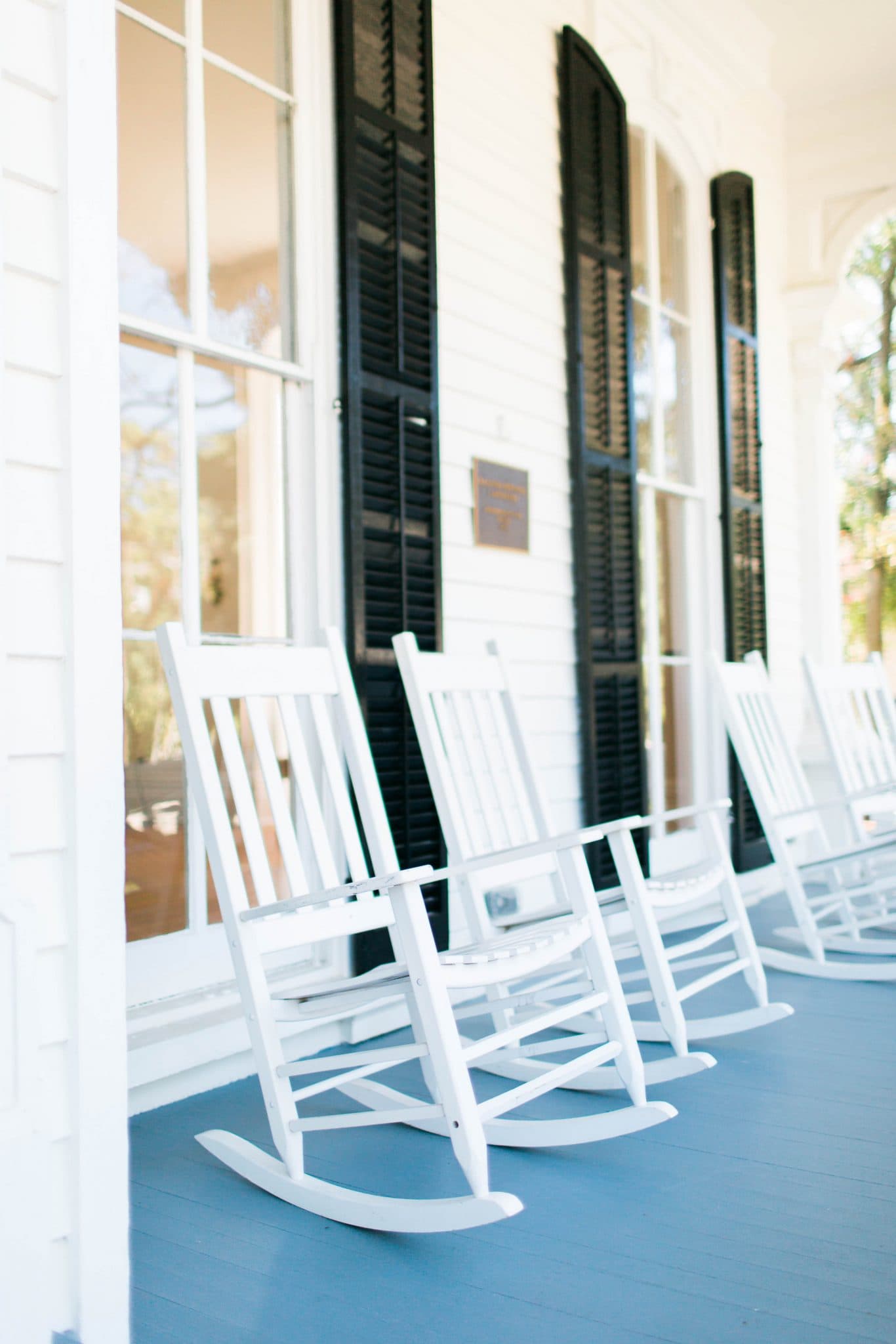 As soon as I settled on a promising date for everyone, I met with Stephanie Scholl Events and told her about the theme and vision I had in mind. I envisioned a berry themed brunch because, after all, it was a party thrown for all of the 'sweetest' ladies in my life. When I think about themes for any sort of event, I always gravitate toward my favorite colors.. blues, greys, teal, so, it wasn't very hard to think of what the theme and look would be. Luckily, Raleigh has some pretty talented vendors for occasions like these and Stephanie Scholl Events was able to bring the vision to life so perfectly! I sent out an invitation that invited them to a "summer brunch" and made sure not to make it obvious.
At 11:00 on the morning of the brunch, each bridesmaid and flower girl arrived to the house (by this time, some of them were pretty suspicious of why they were there) and I could hardly contain my excitement! This was one of the first times where I had all of my closest women in my life in one spot and the feeling was indescribable! We sipped on delicious drinks made at a mimosa and berry bar while catching up with each other as we waited for the rest of the girls to arrive. As soon as everyone arrived to the house, we sat down at the table and I gave each girl their gift, a watercolor "Will You Be My Bridesmaid?" print by Sage Paper Co., and a handwritten note complete with all the feels! I gave a toast about why we were all there and it didn't take long before the room was filled with tears. Some of these girls I had known since college, high school, and some my entire life, but I couldn't get over how wonderful it felt to have them all there together.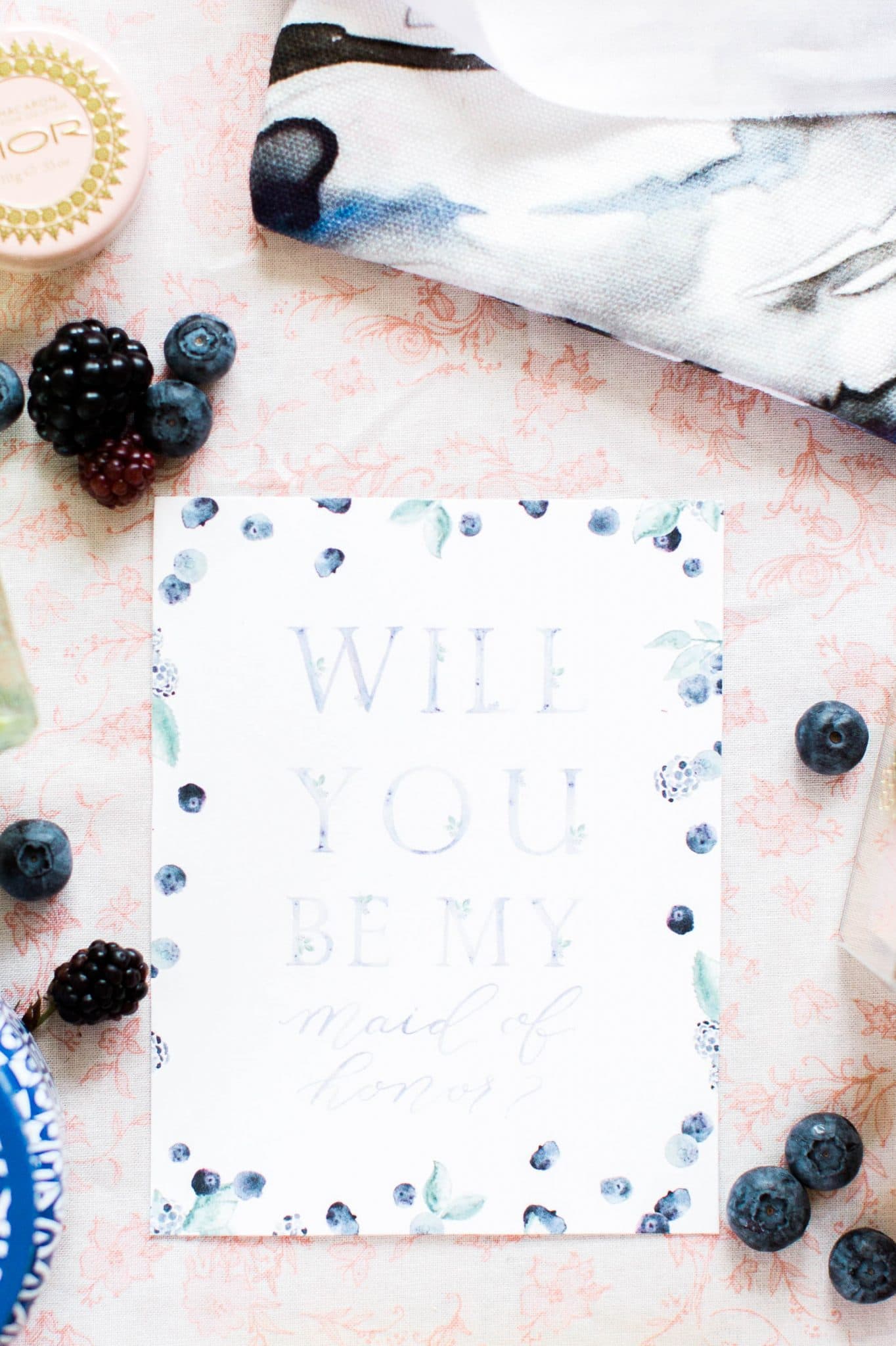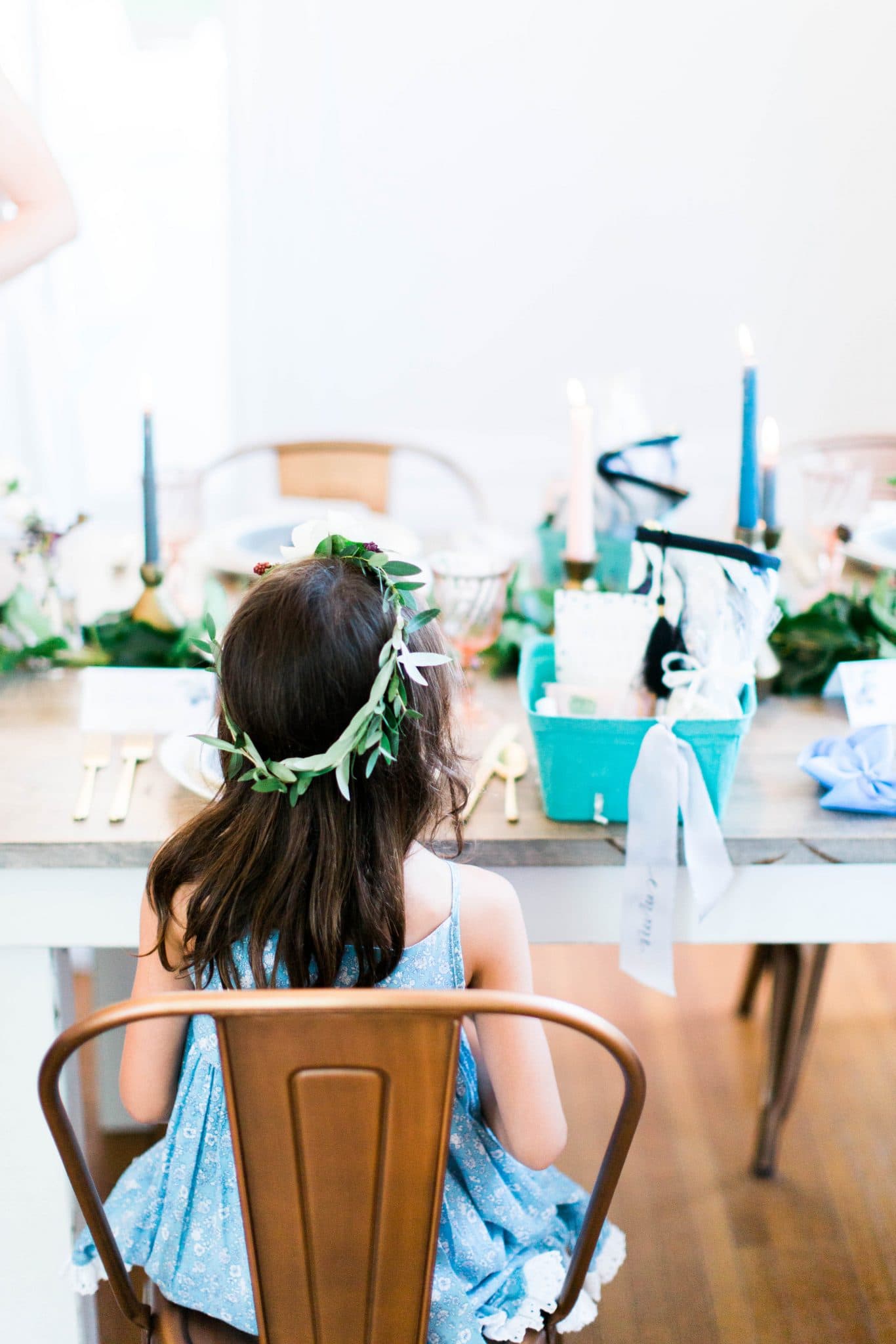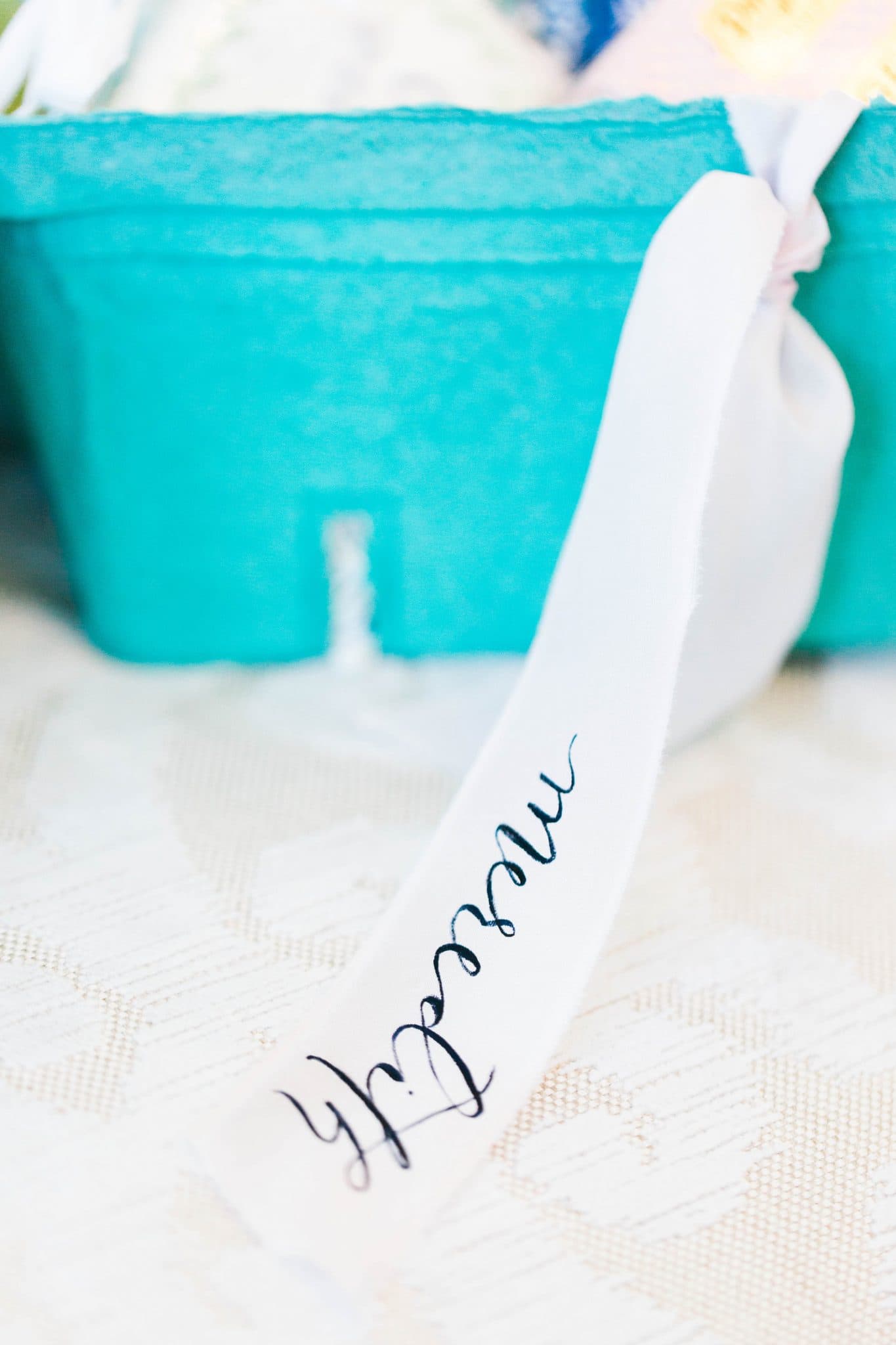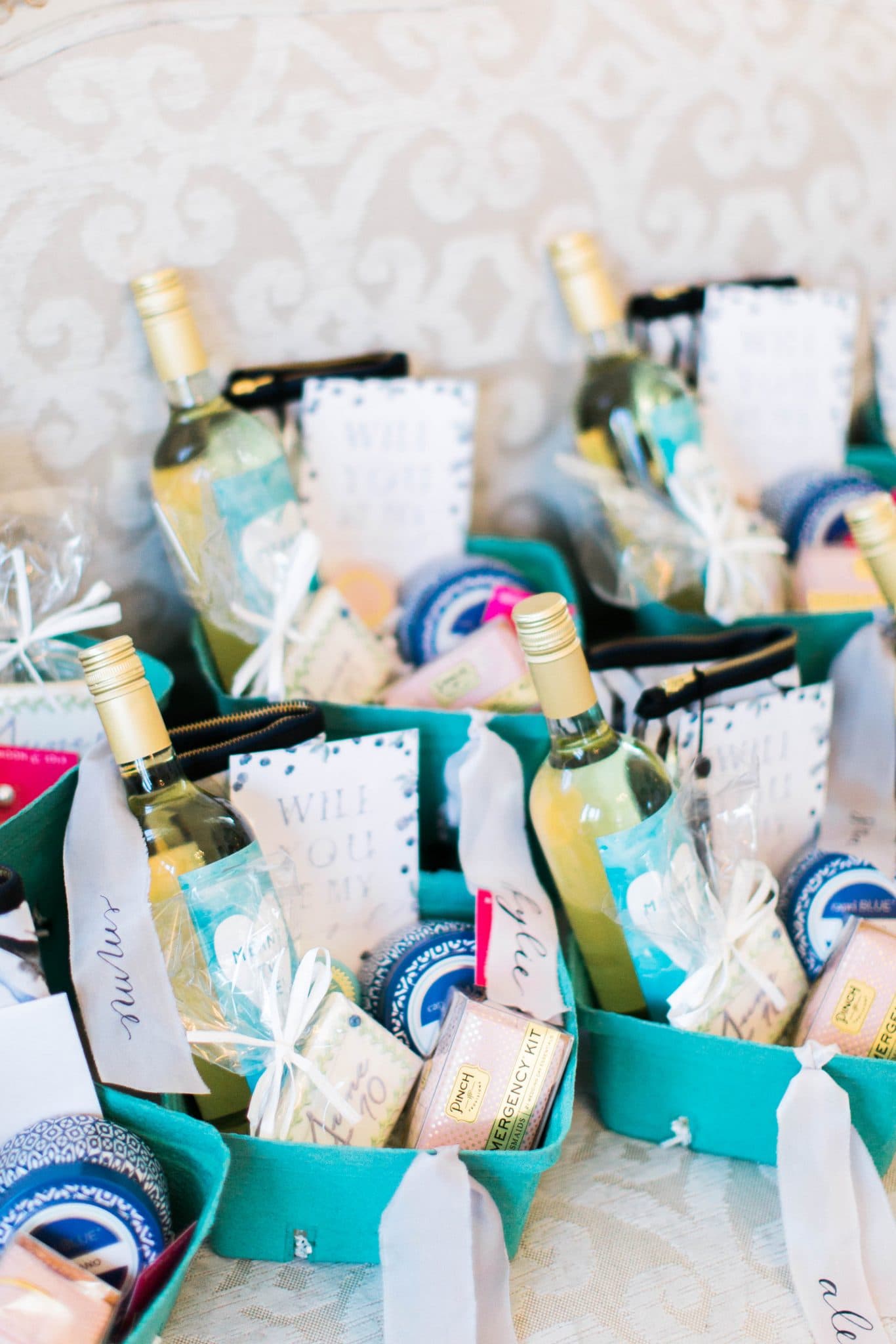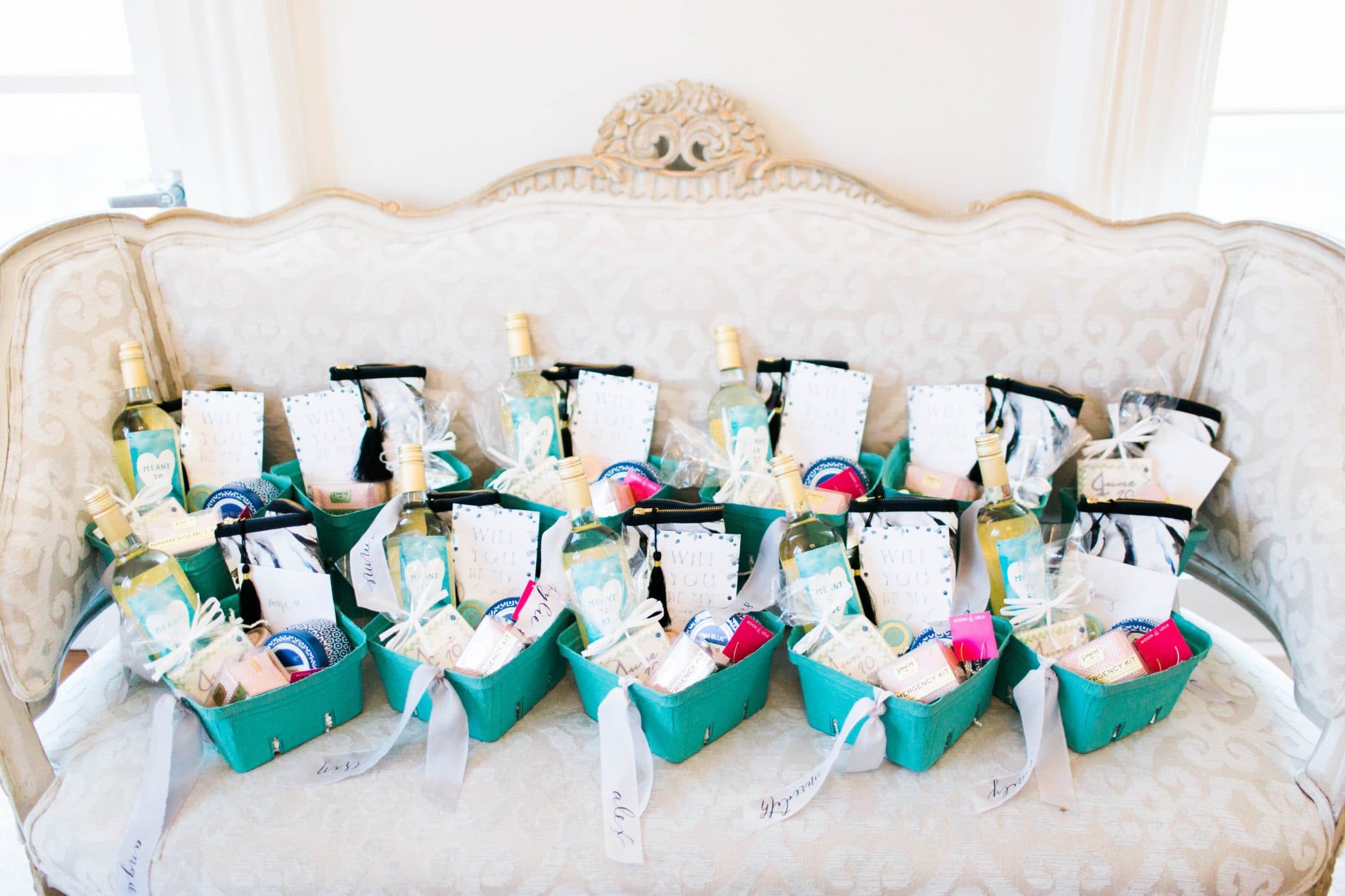 The baskets for each bridesmaid were filled with cookies by Oak City Cookies decorated with our wedding date, a bottle of Speak Wines, and a bridesmaid emergency kit from Pinch Provisions! It also included a pair of Moon and Lola earrings, a favorite candle of mine (hello, Capri Blue Candles), and a cosmetic pouch from Paper Source! My two flower girls felt like princesses in their flower crowns and they were too cute exploring the house in their matching outfits they showed up in that morning! One of them asked why there weren't any boys invited to this wedding, thinking that was the actual wedding, haha!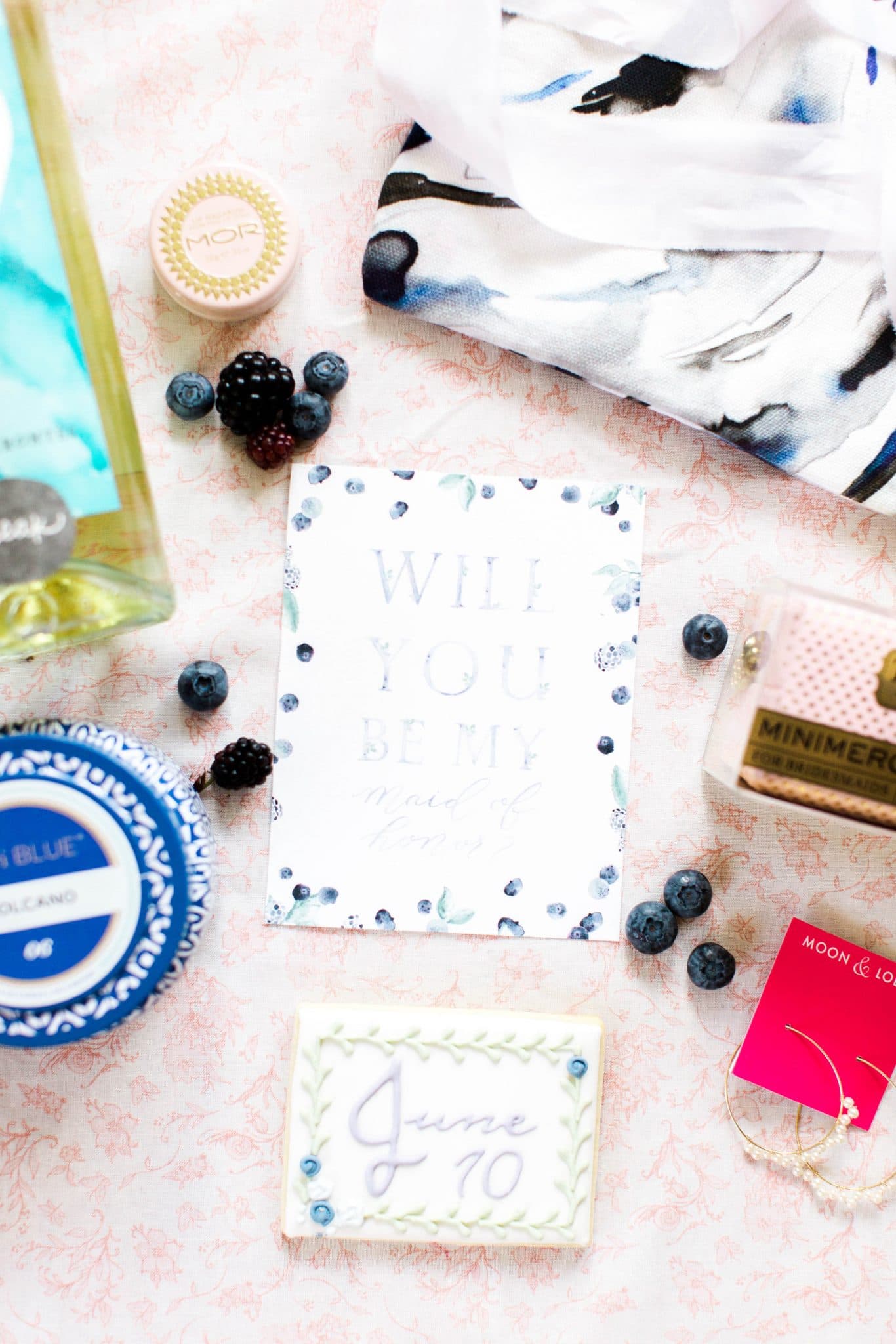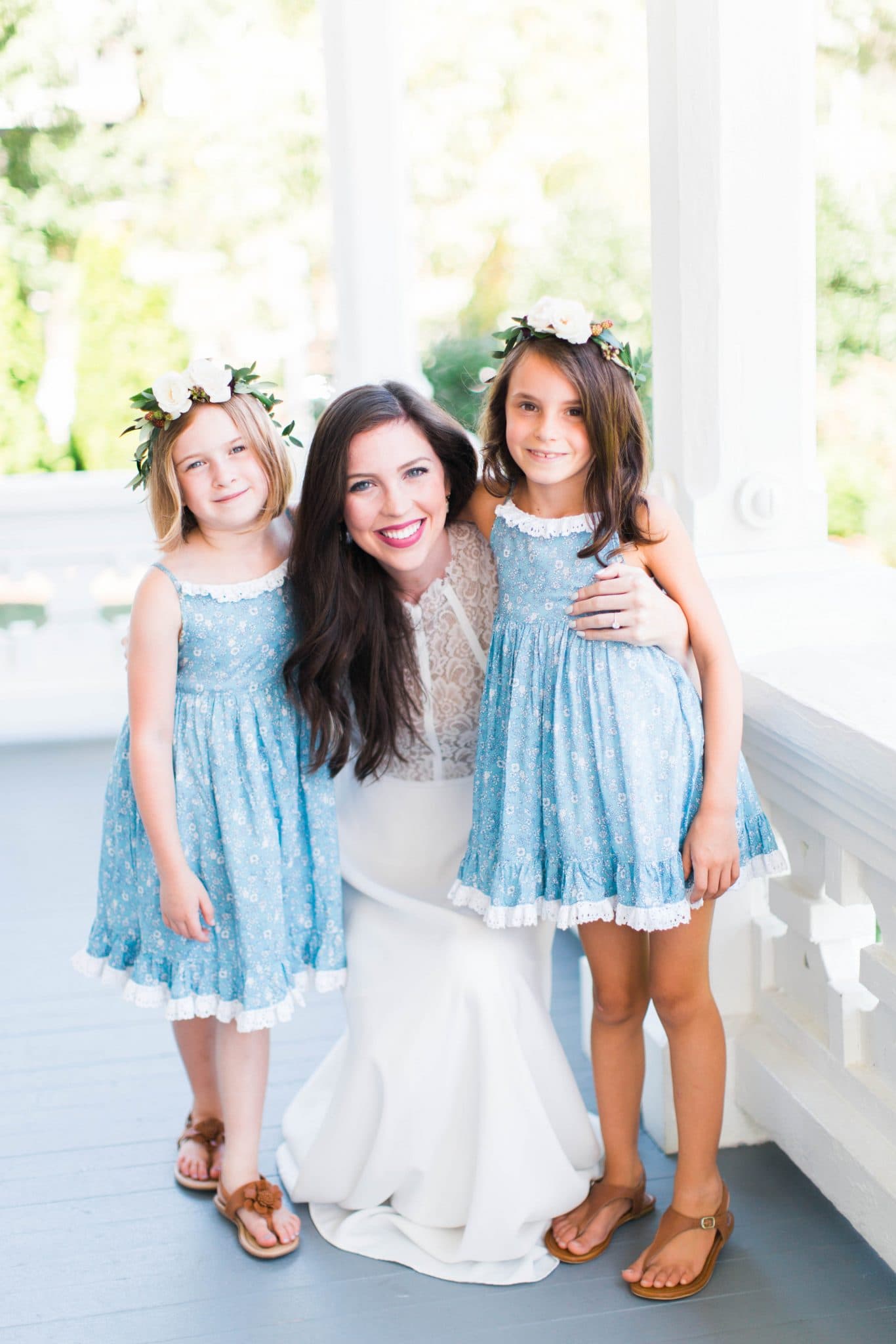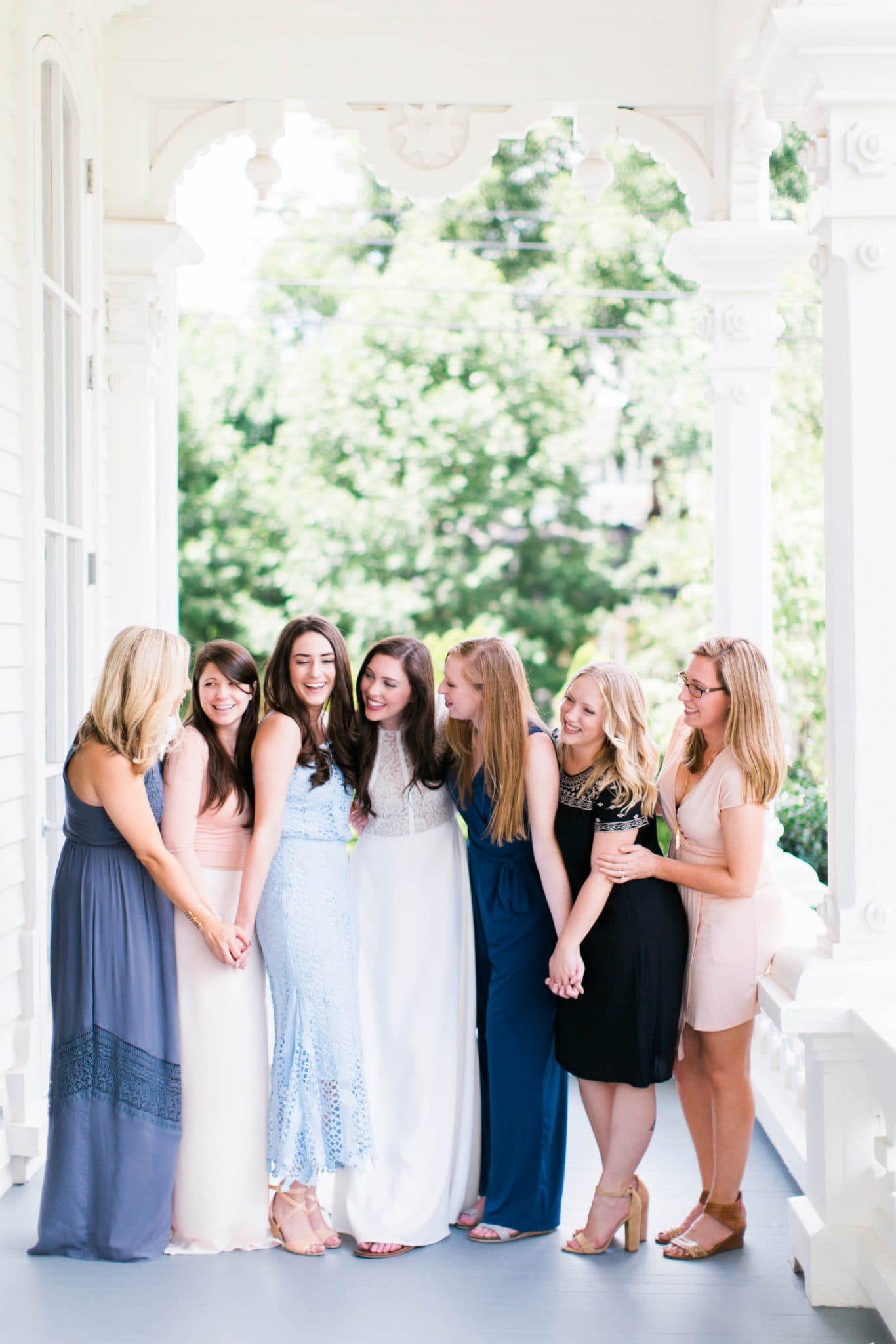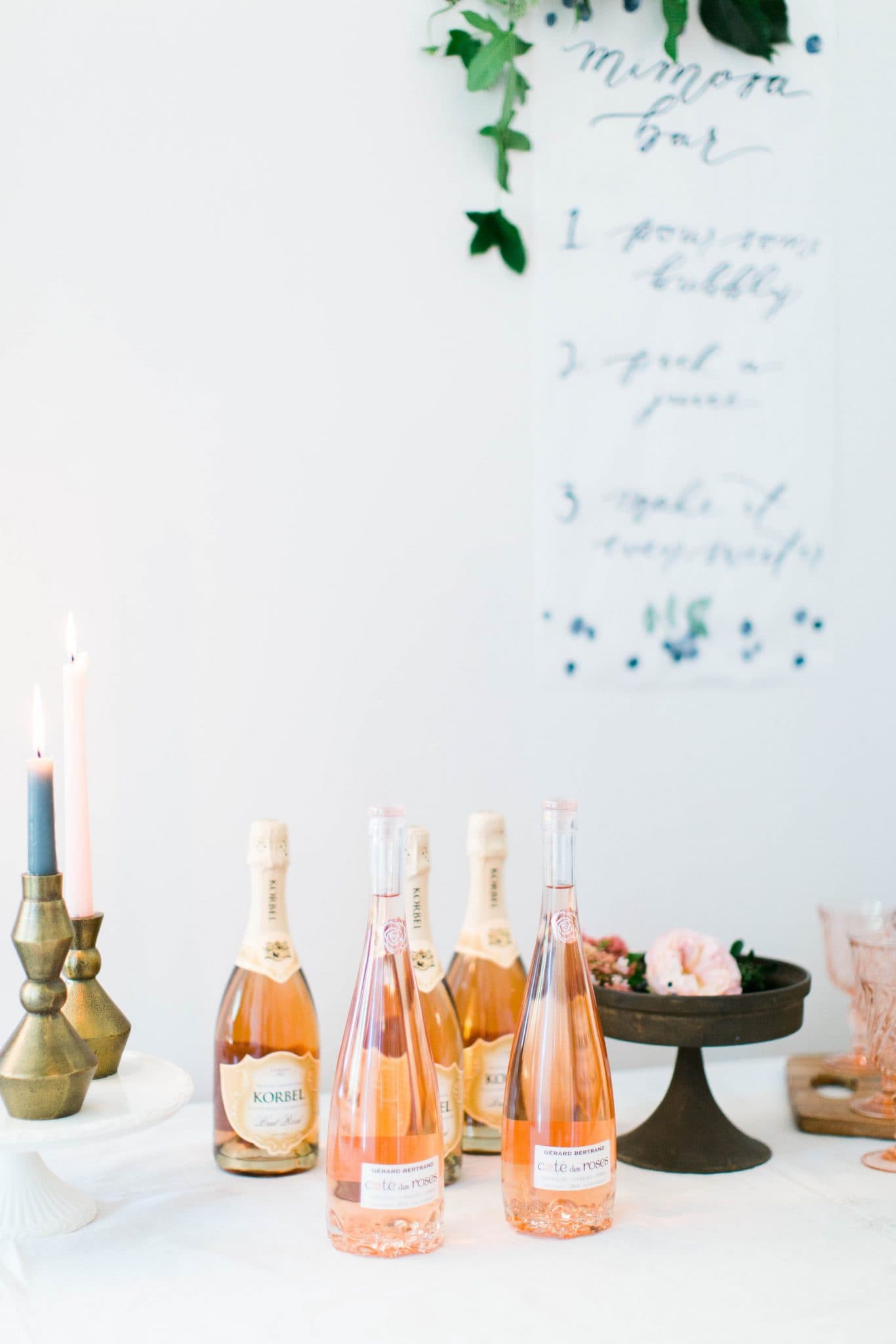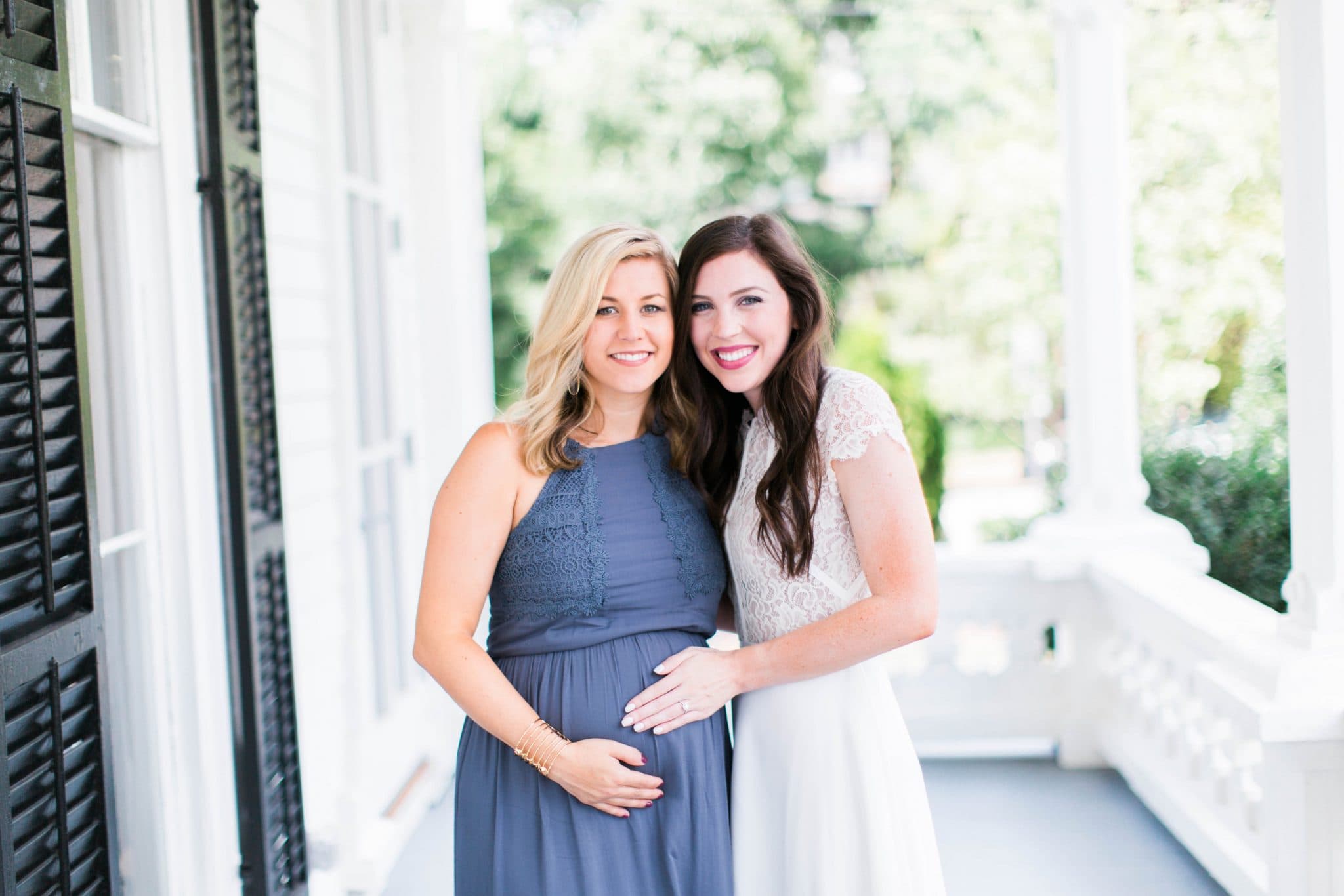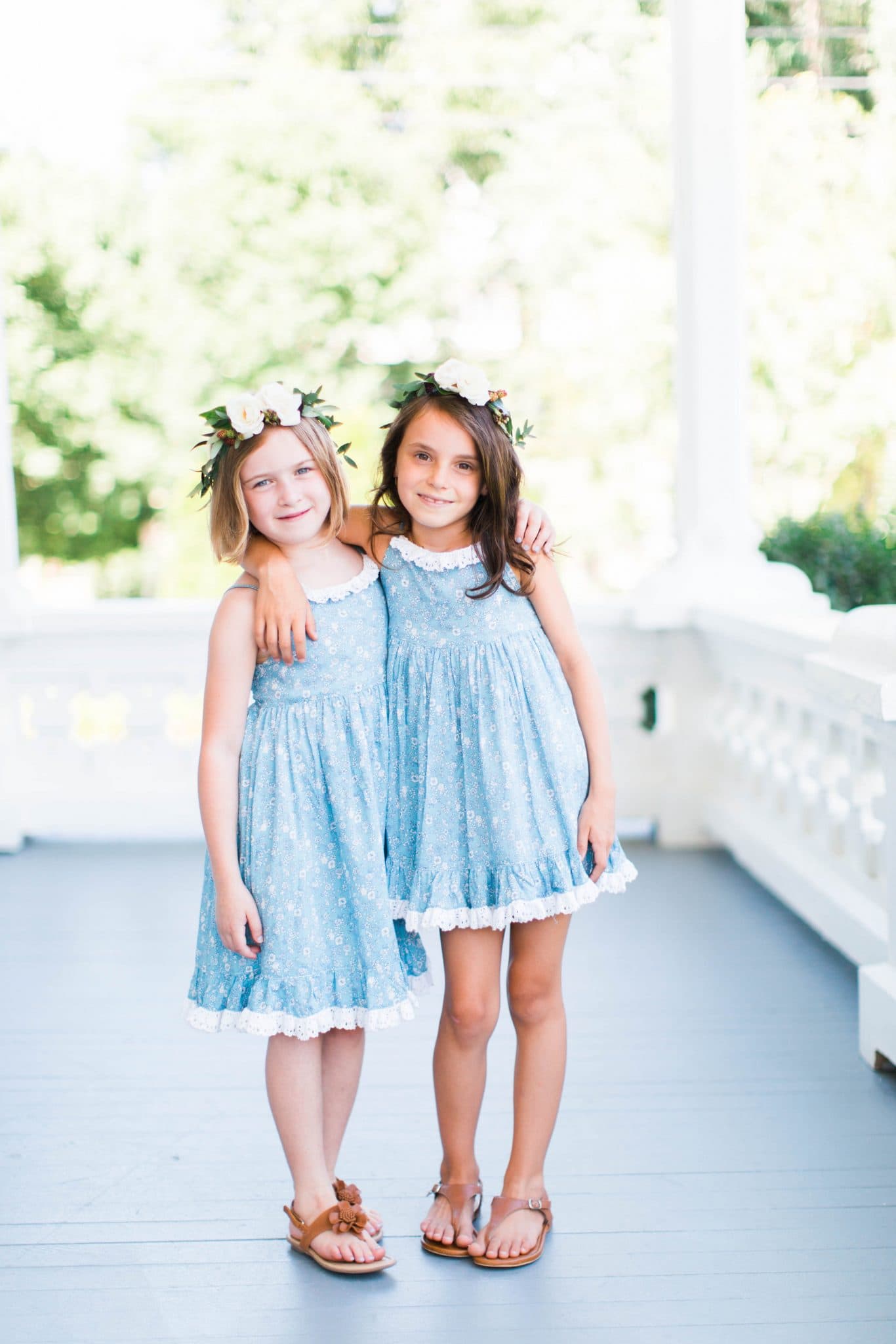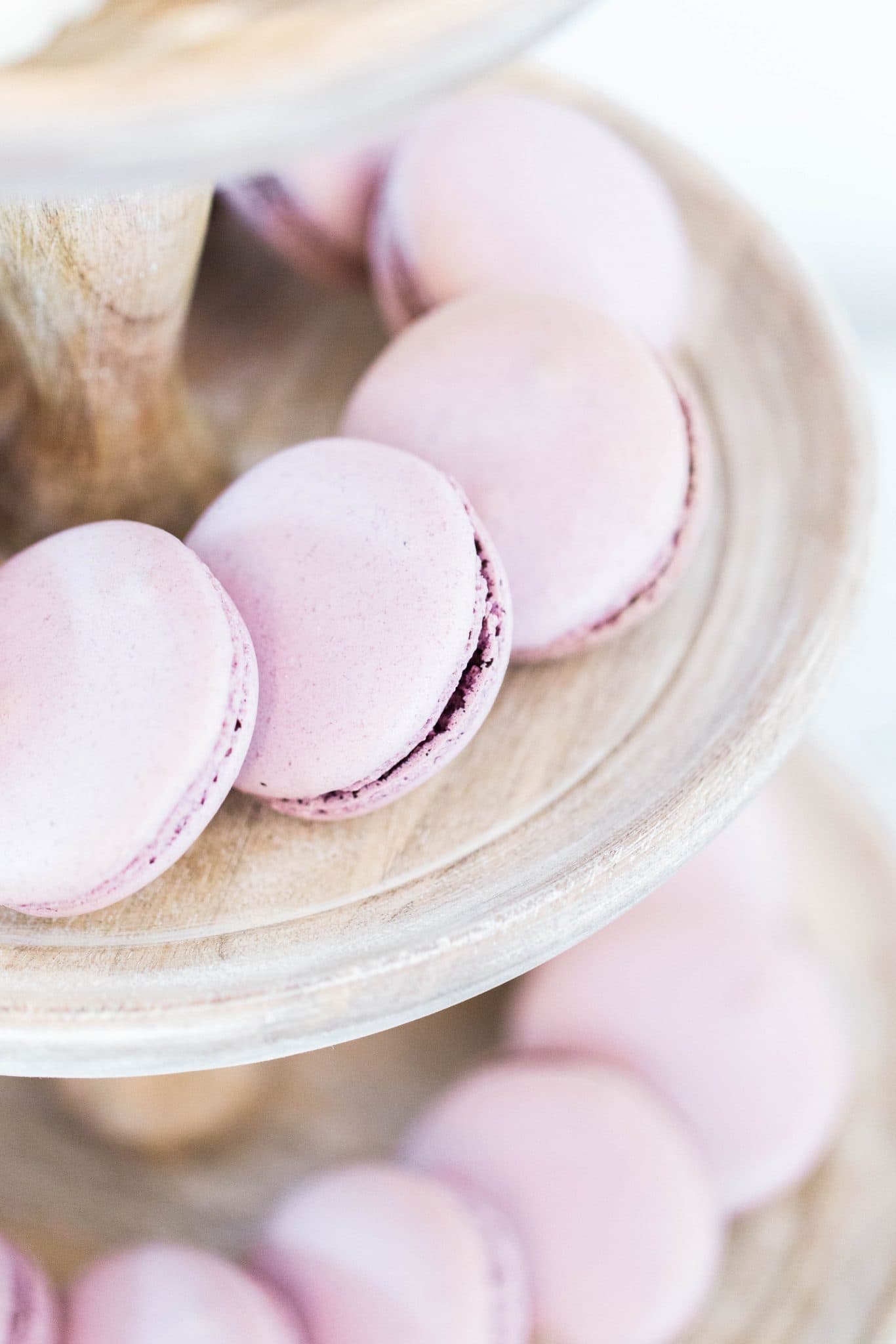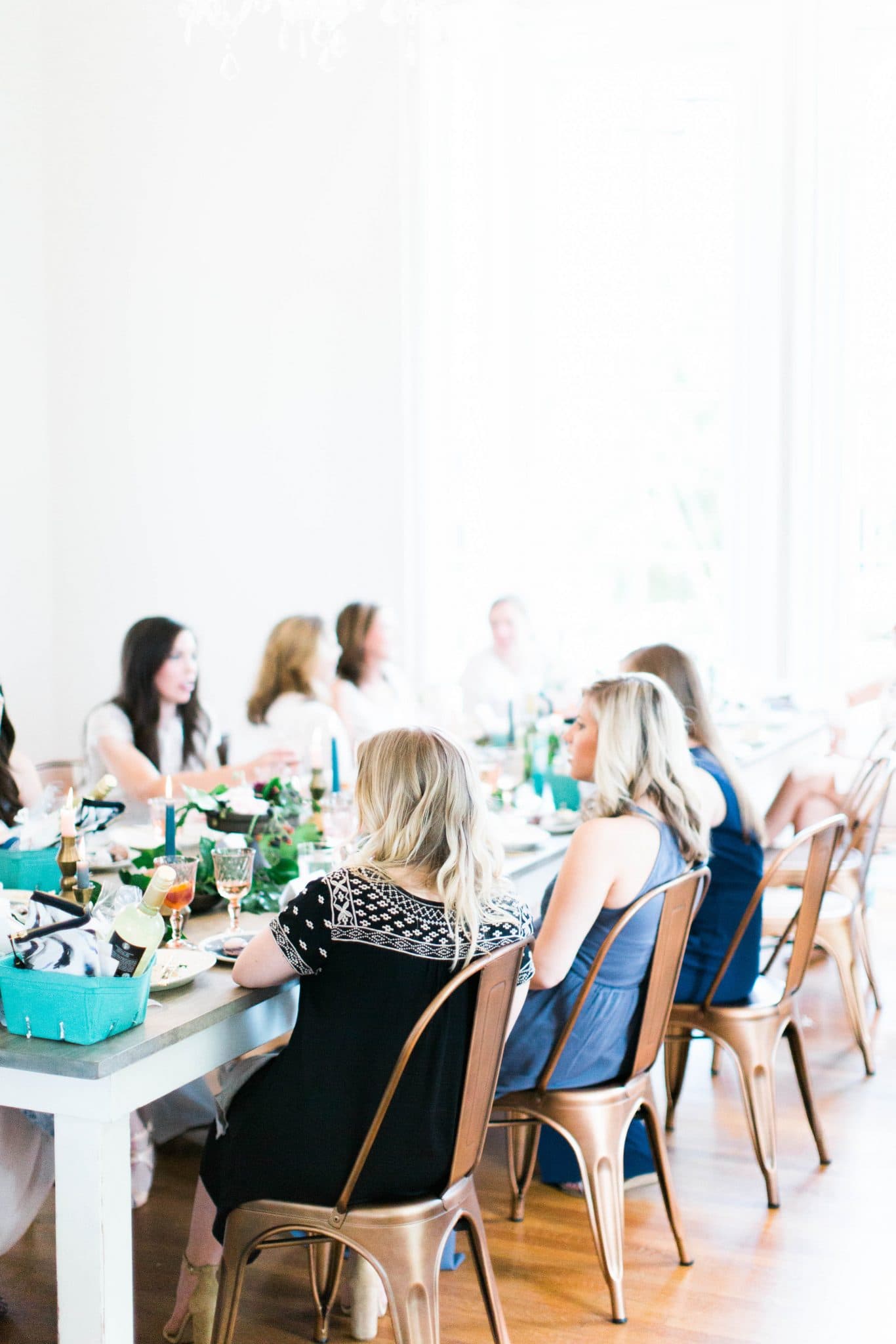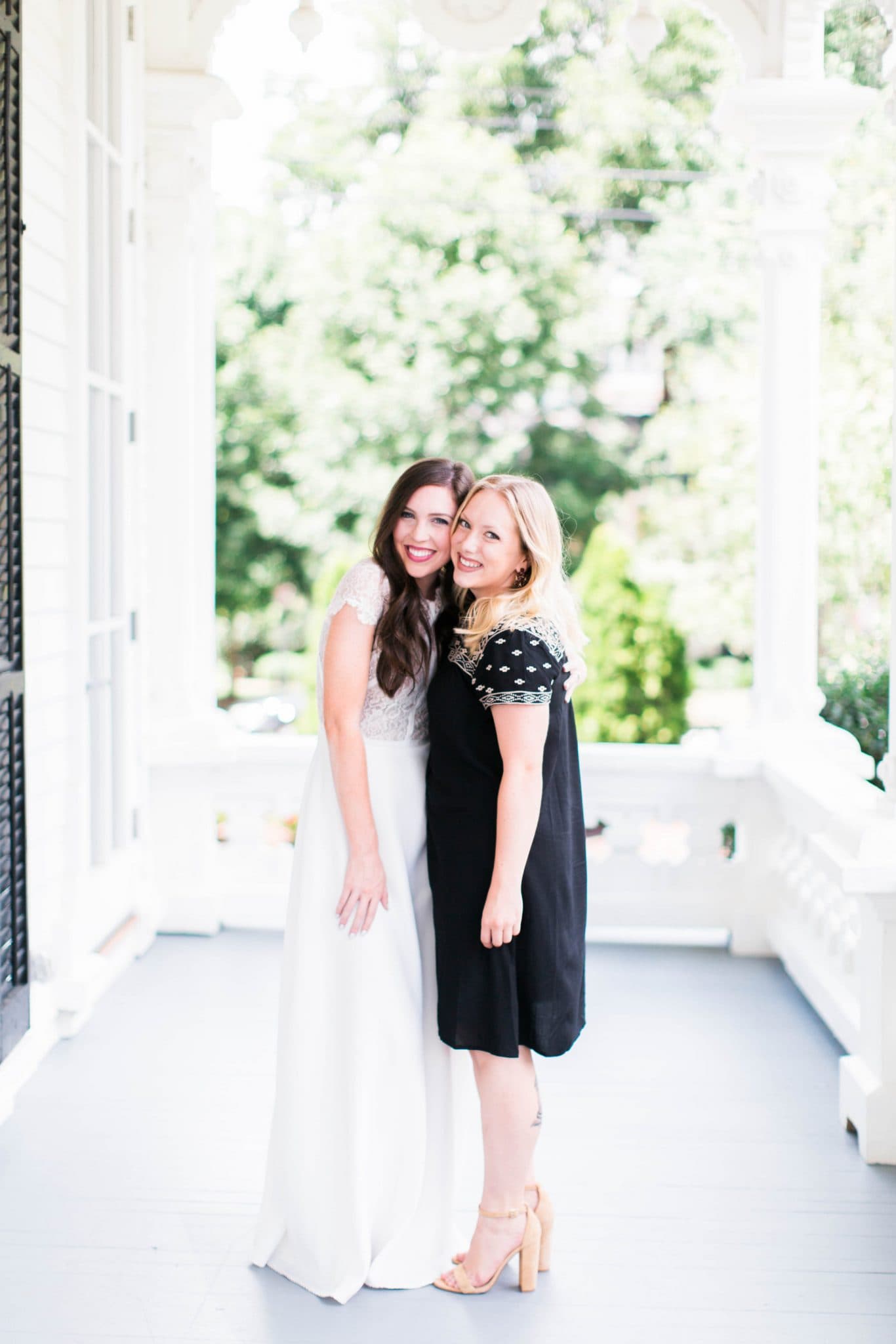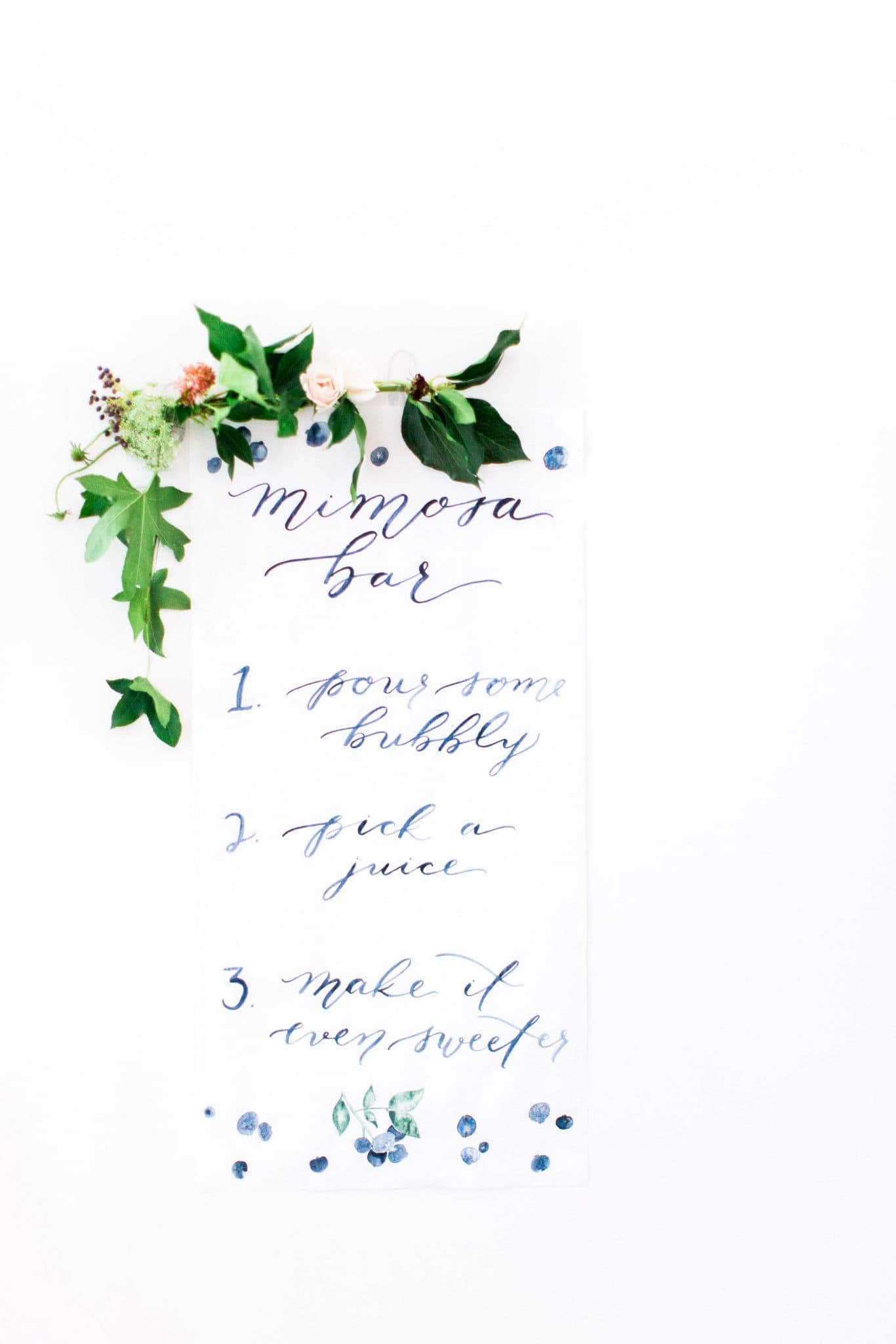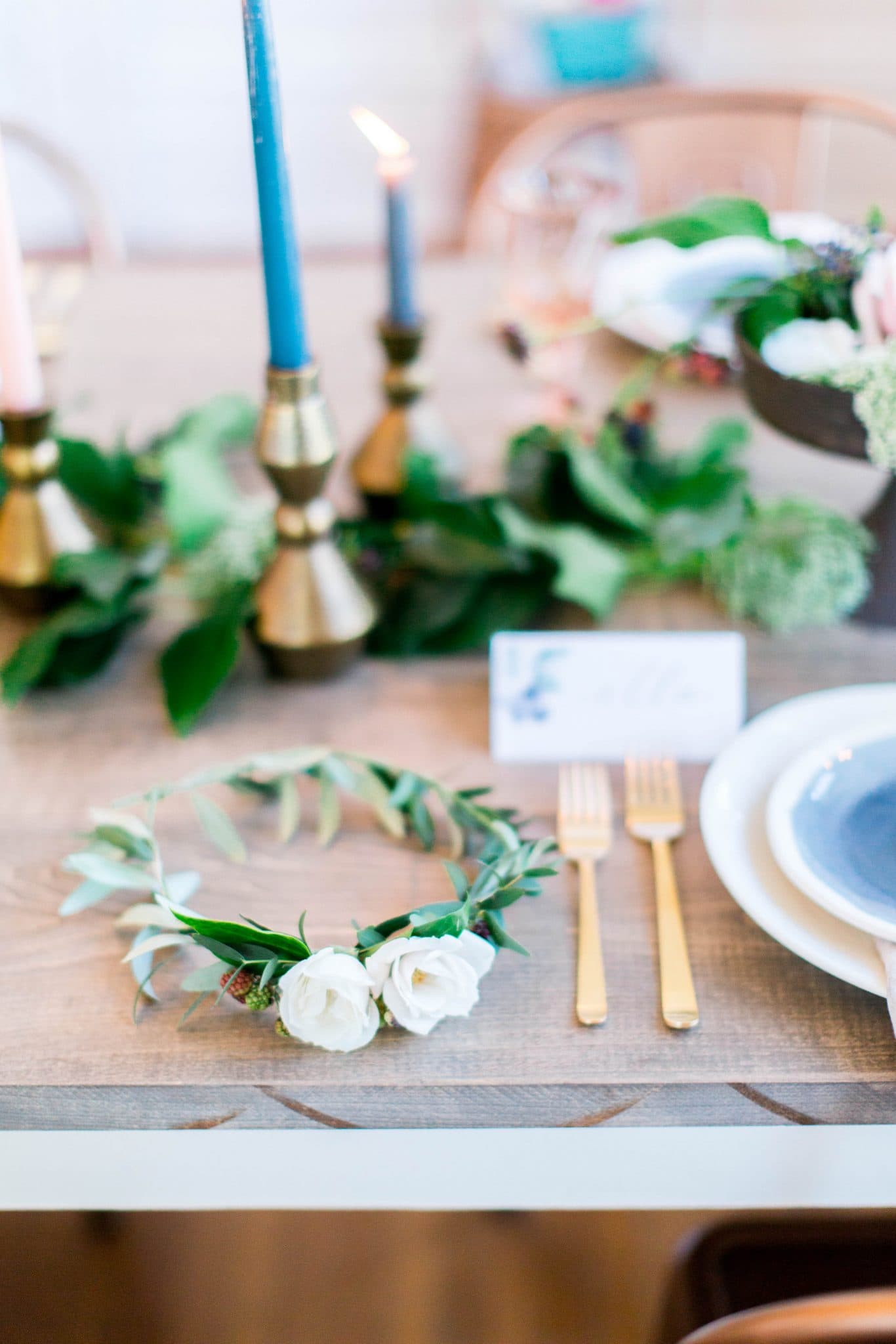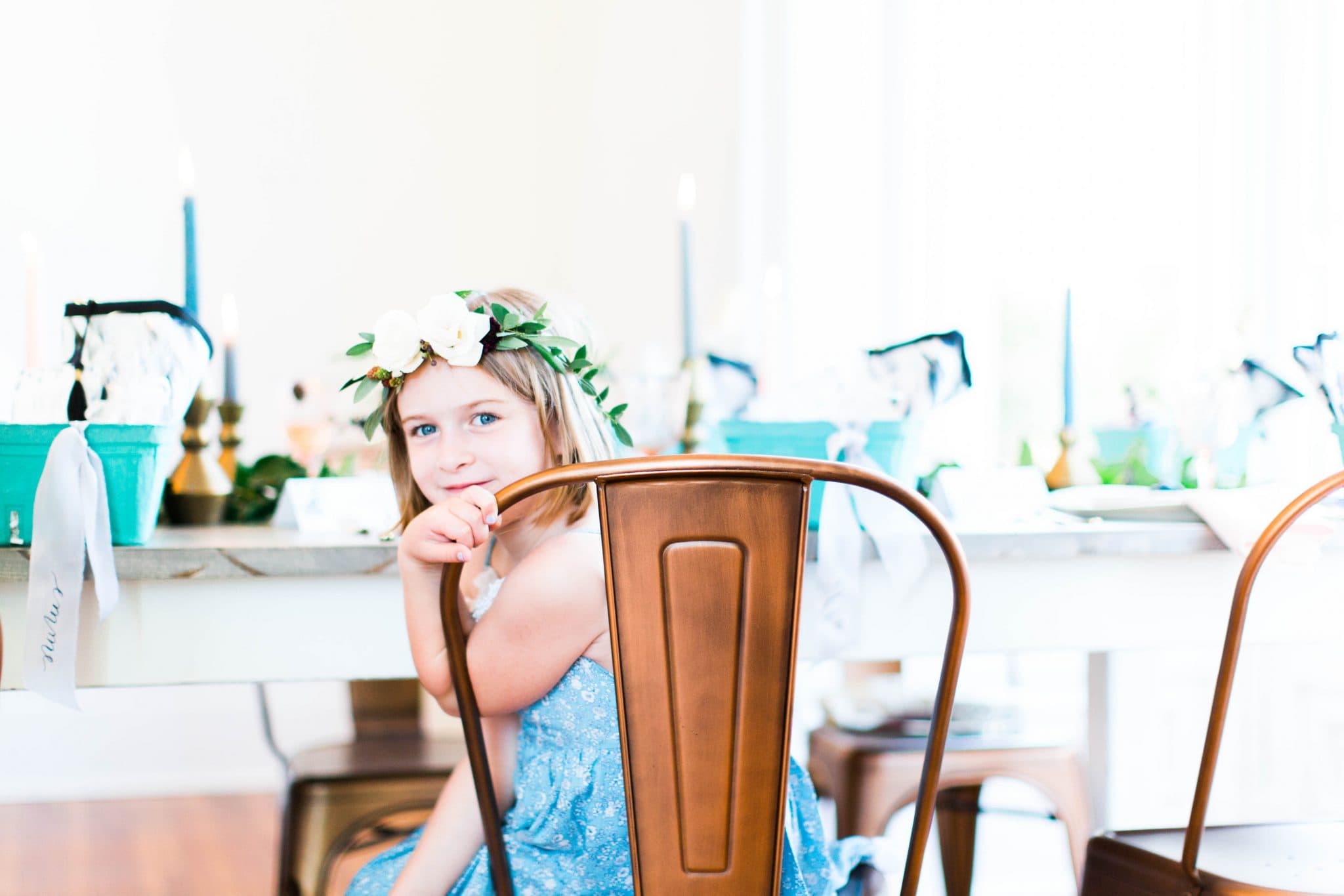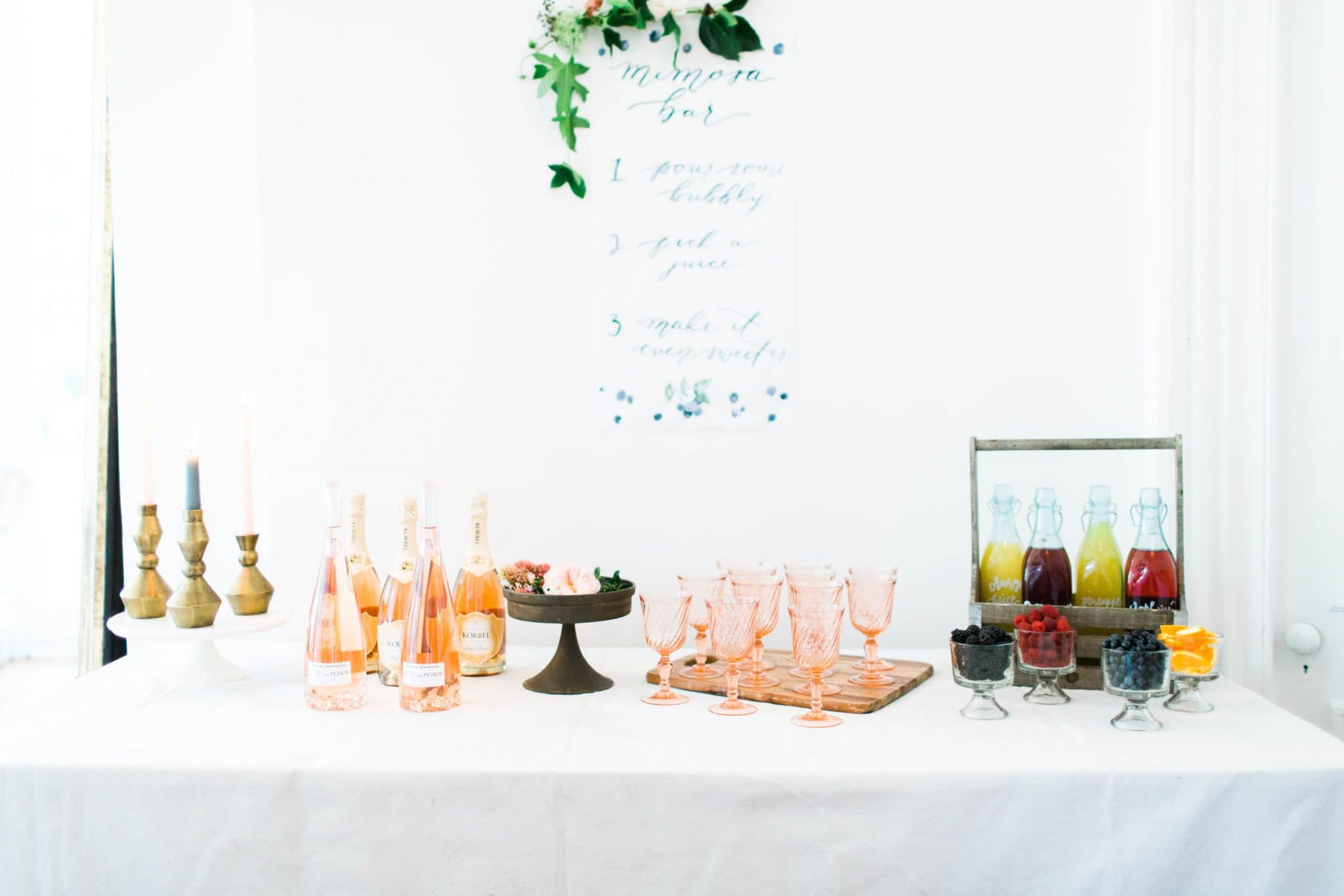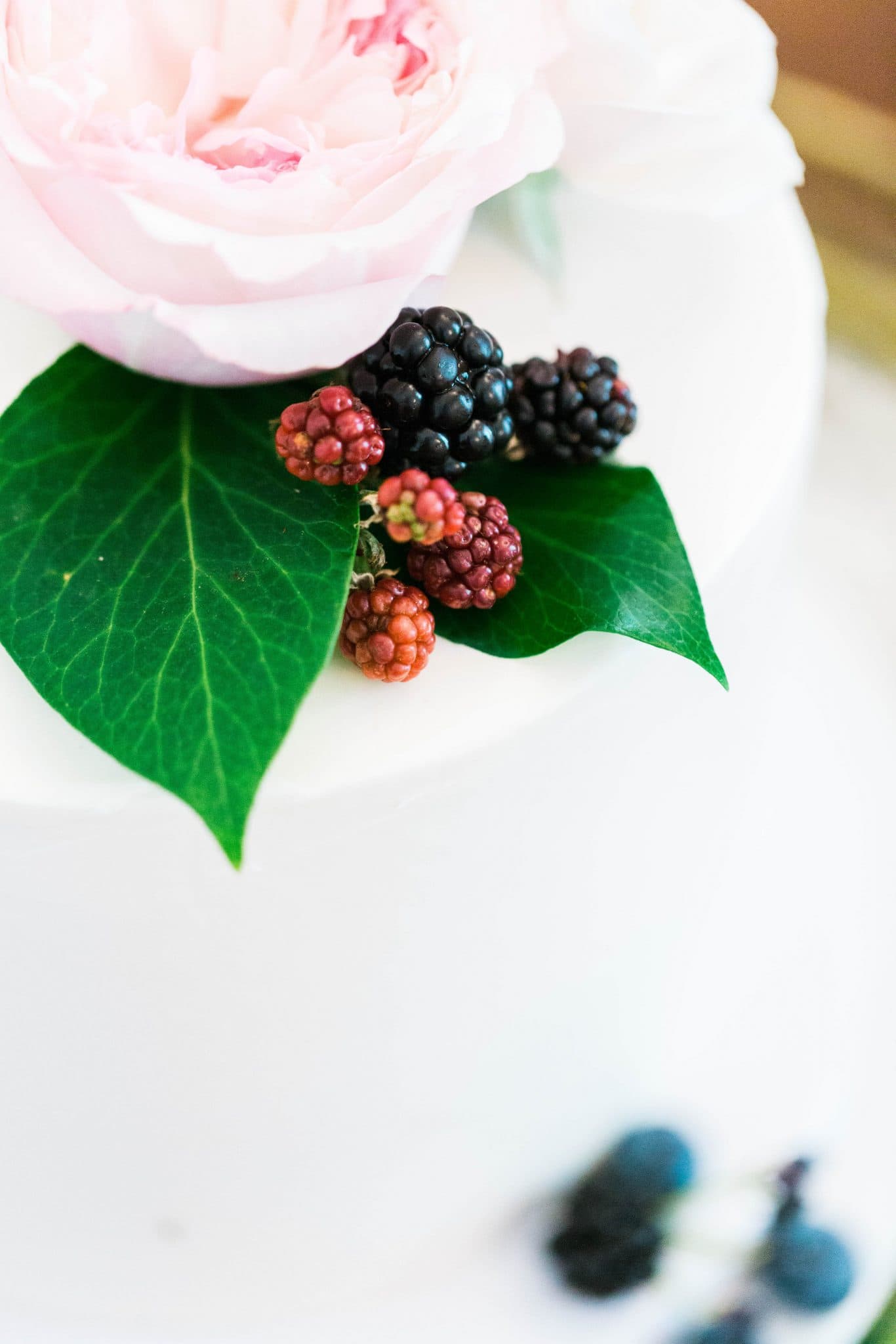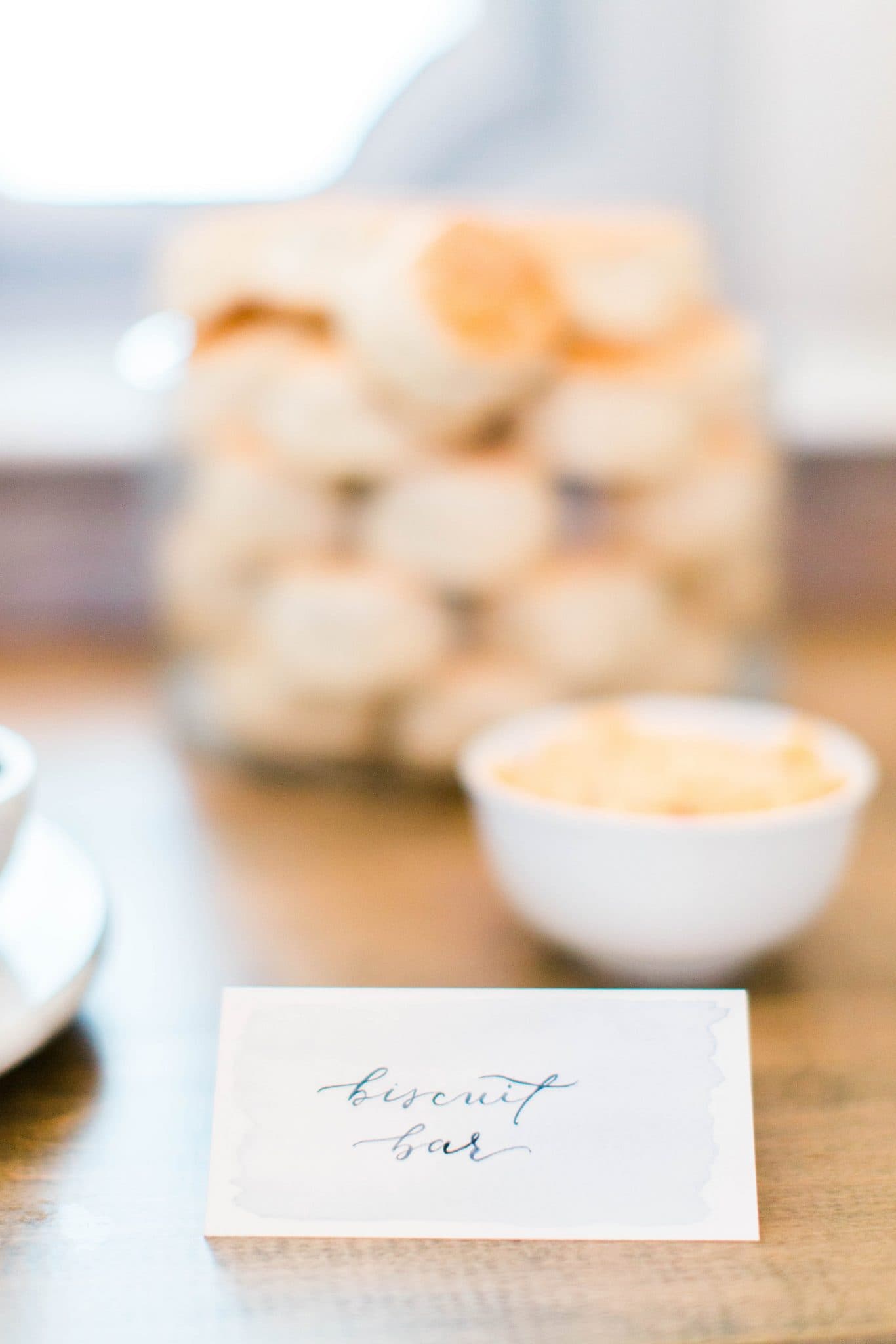 We ate the most delicious brunch by Belle's Catering, complete with a biscuit bar, mini chicken and waffles, berry parfaits, and mini quiches. We finished off the meal with dessert by one of my all-time favorite Raleigh bakeries, The Cupcake Shoppe. I'm talking lavender French macarons, mini blackberry chocolate mousse tarts, vanilla bean cheesecake pops, and mini blackberry cupcakes. It was berry dessert heaven! The room was absolutely magical and even more beautiful than I envisioned it would be. The style had a simplistic but elegant feel with neutral and classic furniture rentals by Cottage Luxe and berry branches intertwined with gorgeous florals by Serendipity Designs. Although the décor was beautiful and just my style, the house was filled with SO much love and that made it so special. In fact, each aspect of the entire day was so special and it got me very excited for the next 10 months leading up to the wedding. Thankfully, I have a pretty amazing photographer friend and sorority sister, Megan Kerns Photography, who was there to capture the entire morning!